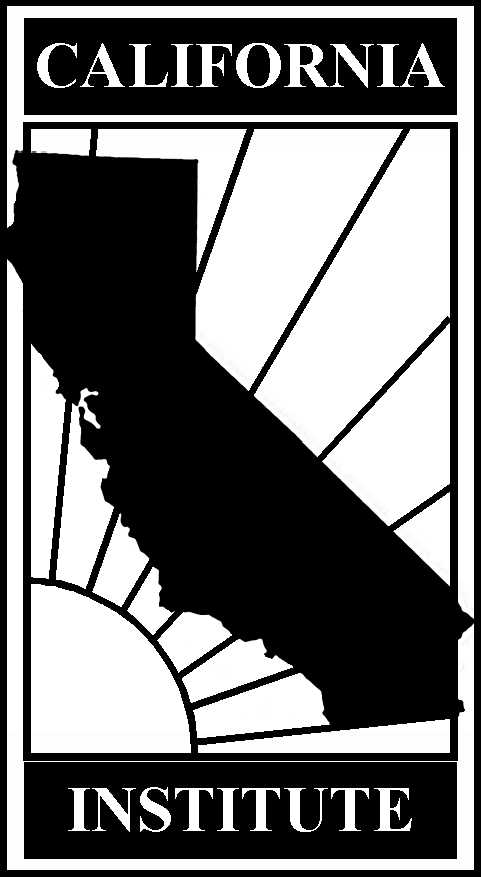 The California Institute for Federal Policy Research
A Resource for Information Regarding Federal Policy and California
voice: 202-546-3700 fax: 202-223-2330 [email protected] http://www.calinst.org/
Recent Articles ~ Subjects ~ Bulletins ~ Publications ~ Events ~ Formulas ~ Transportation ~ Defense/Bases ~ Search ~ CA Delegation ~ About Us ~ Our Supporters
---
SPECIAL REPORT: FY 2006 Transportation-Treasury-HUD Appropriations Conference Report and California Implications — December 2005
---
---
Following successful conference negotiations, the House passed the $137.6 billion Transportation-Treasury-Housing and Urban Development-District of Columbia Appropriations spending plan for Fiscal Year 2006, (H.R. 3058) on November 18, 2005, by a vote of 392 to 31. The Conference Committee Report accompanying the bill is H. Rept. 109-307. The Senate went on to approve the conference report by voice vote on the same day and the President signed the legislation into law on November 30, 2005.
The following is a quick analysis of the appropriations bill and report from a California perspective, prepared by the California Institute. This report is available on the web at http://www.calinst.org/pubs/trap06c.htm and a printer-friendly pdf version is available at http://www.calinst.org/pubs/trap06c.pdf . We apologize for errors or omissions in our discussion, and would appreciate any input or feedback on how to make improvements. The order in which items appear generally reflects the order in the bill and does not imply and judgment regarding relative importance.
Earlier in the year, the Senate Appropriations Committee had passed by voice vote its $88.9 billion version of the Transportation-Treasury-Housing and Urban Development-District of Columbia Appropriations spending plan for Fiscal Year 2006, HR 3058, on July 21. A report regarding the Senate version of the bill (before conference) is available on the web at http://www.calinst.org/pubs/trap06s.htm or in pdf format at http://www.calinst.org/pubs/trap06s.pdf .
DEPARTMENT OF TRANSPORTATION
Federal Aviation Administration
The Federal Aviation Administration (FAA) is responsible for the safety and development of civil aviation and the evolution of a national system of airports. The conference appropriations bill makes a combined appropriation of $13.8 billion for FY 2006 FAA operations, facilities, grants and research and other activities, roughly $200 million more than the levels appropriated in the 2005 Omnibus appropriations measure. FAA funding is broken down as follows:
– $8.2 billion Operations,
– $2.5 billion Facilities and Equipment,
– $138 million Research, Engineering and Development,
– $3.4 billion Grants in Aid for Airports
Terminal Air Traffic Control ([ATCT]/TRACON) Facilities Replacement Program
Under facilities and equipment appropriations, $124,800,000 in earmarks is recommended to fund the replacement of outdated air traffic control towers. Of this amount, $2.3 million is provided to support a project at Palm Springs International Airport.
Airport Discretionary Grants
A number of earmarks are contained within the overall grants-in-aid obligation limitation, including several California projects:
– Kern Valley Airport, Runway extension, $1,250,000
– Meadows Field Airport, Cargo apron, $2,000,000
– Nut Tree Airport, Airport expansion, $800,000
– San Bernardino International Airport, Various improvements, $4,000,000
– Stockton Airport, Master plan updates, $500,000
Federal Highway Administration
The Conference report appropriates $36.8 billion in obligations for the administration and operation of the Federal Highway Administration (FHWA) in FY 2006, almost a $2 billion increase over FY 2005's enacted level and the President's budget request.
Transportation Research
The Conference Committee recommends $429,800,000 to carry out transportation research projects, including intelligent transportation programs, surface transportation research, university transportation research, technology deployment, and appropriate training and education. This figure lies between the Senate approved level of $408.1 million and the House's $485 million.
Ferry Boats and Ferry Terminal Facilities
Within funds made available to support ferry costs, $800,000 is provided for the San Francisco Bay Area Water Transit Ferry Boat at Oyster Point.
Transportation and Community and System Preservation Program
Of funds provided for this program, a number of California earmarks were contained in the conference report.
– Grand Avenue Traffic Improvements, Grover Beach, $300,000
– Lemon Grove Lighting Project, $300,000
– North Broadway Streetscape Project, $100,000
– Pedestrian Walkway Project, Calimesa. $1,000,000
– Santa Monica Blvd/ Western Intersection Safety Project, $155,000
– Walnut Grove Ave Traffic Light, Rosemead, $85,000
Federal Lands
A number of California projects are financed under this program, including:
– Agua Caliente Cultural Museum Road Improvements, $750,000
– Golden Gate National Parks Conservancy Parks and Trails, $600,000
– Needles Highway, San Bernardino County, $1,000,000
– South Access to Golden Gate Bridge, $1,250,000
– SR 4 Wagon Trail Realignment, $750,000
– Summit Valley Road, San Bernardino County, $1,000,000
– Trail Forever Golden Gate Conservancy, $400,000
Interstate Maintenance Discretionary
Within funds made available to support IM projects, a number of California earmarks are included:
– Highway 156, Monterey County, $500,000
– I-10 Cypress Avenue Overcrossing, Fontana, $1,000,000
– I-15/Base Line Road Interchange, Rancho Cucamonga, $1,000,000
– Louise Avenue I-5 Interchange Improvements Project, $750,000
– Reyes Adobe Interchange Project, Agoura Hills, $850,000
– State Route 180 E Improvements, $900,000
Surface Transportation Projects
The following California projects are contained in the conference report:
Alameda Corridor-East, San Gabriel Valley, $4,200,000
Bristol Street Multi-Modal Corridor, $600,000
Burbank/Sepulveda Blvd's Intersection Improvements, $200,000
City of Lawndale Street Improvements, $850,000
City of Santa Fe Springs, Los Angeles County, $800,000
City of Santa Monica ITS Improvements, $350,000
Cross Valley Connector, Santa Clarita, $1,000,000
Dublin Blvd and Dougherty, City of Dublin, $300,000
Essential road improvements, Desert Hot Springs, $1,000,000
Flamingo Road Reconstruction, Laguna Beach, $2,000,000
Fort Bragg Bike Path, $750,000
Fourth Street Bridge, San Francisco, $1,500,000
Fresno State Route 41 Off ramp improvements, $1,500,000
Guaranteed Ride Home Program. Santa Clara County, $300,000
I-15 (Falchion Road)/ SR 18 Interchange, $1,000,000
I-40/Arizona 95 Interconnect, Needles, $2,000,000
I-5 Sorrento Valley/Genesee Avenue, San Diego, $600,000
Intelligent Transportation System, Ventura County, $700,000
Lincoln Bypass, $700,000
Marin Novato Narrows Highway 101 Corridor Widening, $850,000
Monterey Bay Sanctuary Scenic Trail, $500,000
Mountain Avenue Duarte Road Realignment, $500,000
Myrtle Avenue Streetscape Project, Monrovia, $100,000
North County I-5 interchanges and arch Sperry Road, San Joaquin County, $3,000,000
Palmer Canyon Road Improvements, Los Angeles, $700,000
Park Street Streetscape Improvements, Alameda, $700,000
Port of Stockton, Daggett Road, Stockton, $500,000
Ranch Vista Blvd. Widening project, Palmdale, $545,000
Ranchero Road Grade Separation, Hesperia, $3,000,000
Ravenswood Road Improvement Project, East Palo Alto, $500,000
Sacramento Buses and Bus Facilities, $250,000
San Francisco 19th Avenue Improvements, $1,000,000
School Pedestrian Safety, Alameda County, $650,000
SCRRA Highway/Rail Sealed Corridor Program, $500,000
Sierra College Blvd./ I-80 Interchange, Rocklin, $300,000
Southern California High Speed Rail Grade Crossing Improvements, $2,000,000
SR 4 widening and bridge replacement, Brentwood, $200,000
SR-56/I-5 Northbound Widening Project, San Diego, $400,000
SR-91 chokepoint elimination in Corona, $1,000,000
State Route 79 Realignment, Riverside County, $700,000
Tower Bridge Pedestrian/ Bike Improvements, $500,000
UP/Sunset Avenue Grade Separation, Banning, $1,000,000
Highway Priority Projects
Two California projects are contained in conference language under this section: $1,000,000 for the I-405/Beach/Edinger Interchange project and $1,000,000 for SR 60/Potrero Road Interchange, Beaumont.
Federal Motor Carrier Safety Administration
This program focuses on improving the safety of commercial vehicle operations in the nation's highways. Safety regulations and other activities are enforced to reduce the number of injuries and fatalities due to truck accidents. FMCSA was broadened by the USA PATRIOT act to include security enhancements, such as requiring Mexican trucks traveling in the country to comply with U.S. safety regulations. The conference bill recommends $495 million for FMCSA programs. Of that, $213 million is for FMCSA operations and safety programs, $2 million less than the House proposal, and $1.6 million more than the Senate approved level. The remaining $282 million is for grants to states for their safety activities.
New Entrant Program
The Conference bill provides $2 million for this program, a substantial $14.6 million less than the Bush administration requested amount. According to report language, SAFETEA language provides $29 million to a different account to assist states with new entrants.
Border Enforcement Program
In February 2001, the administration announced it would fully comply with NAFTA obligations regarding truck and bus access. Concerns regarding safety compliance and monitoring of Mexican domiciled commercial vehicles were resolved in Section 350 of the Transportation and Related Agencies Appropriations Act, 2002 (P.L. 107–87). This legislation established 22 safety related prerequisites for long haul cross border Mexican trucks. The administration is asked to submit a report on Mexico domiciled motor carrier compliance under Section 350, according to Section 120 of the report language.
Total funding for motor carrier safety border enforcement is set at $32,000,000, according to the Senate spending plan.
National Highway Traffic Safety Administration
The conference report provides $810 million for NHTSA, the federal agency tasked with overseeing and conducting research on highway safety on roads and in vehicles. Funding will be split with $578 million directed to support highway traffic safety grants to states, and $232 million to finance highway traffic safety activities. More substantial funding for NHTSA is consistent with the president's initiative to increase highway safety and reduce the number of road fatalities and injuries.
Federal Railroad Administration
The Conference bill provides $1.5 billion for the operations and administration of the FRA which is responsible for railroad industry practices and management, as well as high speed transit and Amtrak.
Next Generation High-Speed Rail
The Conference bill eliminates funds for the development, demonstration, and implementation of high-speed rail technologies, complying with the Administration's budget recommendation that this program be zeroed out.
National Railroad Passenger Corporation (AMTRAK)
Amtrak, the nation's major passenger rail service has lost money in every year of its operation since 1971. It escaped bankruptcy in 2003, although it continues to service a growing debt burden forecast to grow to $1.5 billion by 2009. Its FY'05 enacted funding level amounted to $1,207,264,000.
The Conference report appropriates $1,315,000,000 for Amtrak as opposed to $1,450,000,000 approved by the Senate, and roughly $1 billion more than the administration's $360 million proposal to maintain Amtrak operations. The Secretary is required to review and approve detailed subsidy requests for each route in the Amtrak system. Furthermore, Amtrak is required to make modifications to food and beverage and first class services to save on operating costs, and if no savings are achieved then subsidies for sleeper car or food services will be withheld. These operational reforms are to be evaluated by the DOT's Inspector General on a quarterly basis with the results reported to Congress. Report language establishes a managerial accounting system to track Amtrak expenses and a comprehensive business plan. The conference report also prohibits discounts in excess of 50 percent to riders paying normal, peak fares. Conference language provides $40 million for an Efficiency Incentive Grant program intended to encourage direct short term operating savings.
Federal Transit Administration
The Senate report provides a little over $8.6 billion to finance FTA activities for FY2006. FTA support would be structured according to the SAFETEA-LU transportation authorization law that funds different accounts entirely from either the General Fund or the Highway Trust Fund (HTF).
Formula Grants
Conferees provide a total transit formula and bus grant budget of $6,979,931,000 to be split among all formula programs (including Fixed Guideway Modernization grants and the bus discretionary program).
Urbanized Area Formula (UAF), $3,466,700,000 (14% increase from FY06)
UAF California in-house estimate, $592,805,700
Elderly and Persons with disabilities (EPD), $112 million (18.5% increase from FY06),
EPD CA estimate, $13.1 million
Nonurbanized Area Formula (NAF), $388 million (55% increase from FY06),
NAF CA estimate, $16.6 million
California's healthy share of transit grants is largely driven by state gains derived from the UAF's formula structure. California receives 17.1 percent of UAF disbursements.
Report language charges the FTA to develop an initiative to encourage the use of hybridized bus technology. The following California earmarks are identified in report language:
– ADA Paratransit Vehicles, San Diego, $500,000
– Blue Trolley Shelter Improvements, $350,000
– Burbank Airport Hybrid Shuttle Demonstration Project, $500,000
– Bus Maintenance Facility, City of Modesto, $500,000
– Construct Bus Shelters in Bellfower, $250,000
– Corona Transit Center, $500,000
– East County Bus Maintenance Facility, $1,000,000
– Ed Roberts Campus, Berkeley, $300,000
– El Garces Intermodal Station, Needles, $2,000,000
– Fairfield/Vacaville Intermodal Station, $500,000
– Foothill Transit, San Gabriel Valley, $3,300,000
– Golden Empire Transit traffic signal priority project, $250,000
– Greater Sacramento Regional Bus Replacement/Bus Facility Expansion, $1,000,000
– Intermodal Park and Ride Facility at Discovery, $300,000
– Intermodal Transit Center, Bell Gardens, $400,000
– Interstate 15 Managed Lanes, San Diego, $1,000,000
– La Habra Shuttle Senior Transportation Program, $157,000
– Bus Stop Improvements, Lakewood, $400,000
– Livermore Amador Valley Satellite Maintenance and Operations Facility, $1,000,000
– Long Beach Transit Bus Purchases, $750,000
– Los Angeles Valley College Bus Station Extension, $750,000
– Monrovia, Los Angeles County, Transit Village, $1,500,000
– New Bus Facility Capital Improvements, San Joaquin, $1,000,000
– OCTA BRT. $1,500,000
– Ojai Multi-Agency Transportation Facility, $250,000
– Pacific Station Multimodal Facility, Santa Cruz, $400,000
– Palm Springs Aerial Tramway Bus Project, $600,000
– Easy Rider Clean Air Buses, Paramount, $200,000
– Redondo Beach Coastal Shuttle Transit Vehicles, $700,000
– Rosemary Children's Services Transportation Program, $75,000
– Riverside Transit Center, $750,000
– SamTrans Revenue Collection System, $300,000
– San Diego Bus Rapid Transportation Demonstration Project, $700,000
– SF Muni Buses and Bus Facilities, $2,000,000
– Santa Clara Valley Transit Authority Paratransit Vehicle, $500,000
– Shuttle Bus to transport seniors, Bell Gardens, $100,000
– Simi Valley Public Transit Radio Communications, $250,000
– Solano Beach Transit Center, $500,000
– Spencer Avenue Bus Transit Center, Oroville, $350,000
– Torrance Transit System, $400,000
– Vallejo Intermodal Station, $850,000
– Visalia Bus Operations and Maintenance Facility, $250,000
– Visalia CNG Bus Conversion, $250,000
– Yorba Linda Senior Mobility Program- TRAILS, $41,000
– Yosemite Area Regional Transportation System, $250,000
– Zero Emission Bus Demonstration, Santa Clara, $400,000
Funds for FG-Mod are used to maintain fixed guideway transit systems with segments in operation for at least 7 years. Although this program was considered a capital grant program it has been shifted to the Formula and Bus account. A formula is used to distribute funds to transit systems. The Conference report awards $1.3 billion to support FG-Mod expenses. This represents a $138 million improvement from prior years' appropriations. Out of roughly $1.3 billion appropriated, California would receive the following allocations (these calculations were made by the Senate appropriations committee and are rough estimates based on a comparable although slightly higher FG-Mod funding level outlined in the Senate appropriations bill).
Concord, $13,454,313
Lancaster-Palmdale, $2,302,895
Los Angeles-Long Beach-Santa Ana, $39,377,991
Mission Viejo, $1,533,025
Oxnard, $1,277,412
Riverside-San Bernardino, $4,237,757
Sacramento, $3,480,443
San Diego, $14,899,234
San Francisco-Oakland $72,810,098
San Jose, $13,697,671
Thousand Oaks, $703,060
Research and University Research Centers
Conferees attached $75.2 million to finance national research, National Transit Institute and University Centers activities. Of $7 million provided for the university centers program, $250,000 is earmarked for research on the Hybrid Fuel Technology Transit System and $2 million for CALSTART/WESTART Advanced Transit Technology.
Conferees direct FTA to not enter into Full Funding Grant Agreements on New Starts projects, if the federal share for projects is projected to be above 60 percent of the cost. The final bill provides the following sums for California-based New Starts projects:
– ACE Gap Closure, San Joaquin County, $5,000,000
– Metro Gold Line Eastside LR Extension. $80,000,000
– Mid-coast LRT Extension, $7,160,000
– Mission Valley East, $7,700,000
– Oceanside Escondido Rail Project, $12,210,000
– BART Extension to SFO, $81,860,000
– SF Muni 3rd Street LR Project, $25,000,000
– Santa Barbara Coast Rail Track Improvement Project, $1,000,000
– Silicon Valley Rapid Transit Corridor Project, Santa Clara County, $6,500,000
The Conferees affirm Senate concerns about FTA's proposal to change New Starts evaluation ratings, suggesting that such unforeseen shifts in policy could challenge the credibility of FTA standards. The report directs the FTA and DOT to report to the House and Senate Committees on Appropriations on criteria revisions.
Jobs Access and Reverse Commute (JARC) program
Conferees provided $138 million for the JARC program, a $14 million gain from the prior fiscal year's level. Importantly for California, Congress in the SAFETEA LU bill altered the fundamental structure of the JARC program, converting it from a discretionary program to a formula grant program. Whereas California had received just 7 percent of discretionary JARC funding under the TEA-21 regime, we predict that the state will receive approximately 17 percent of JARC formula funding in the future.

Return to California Institute Home Page