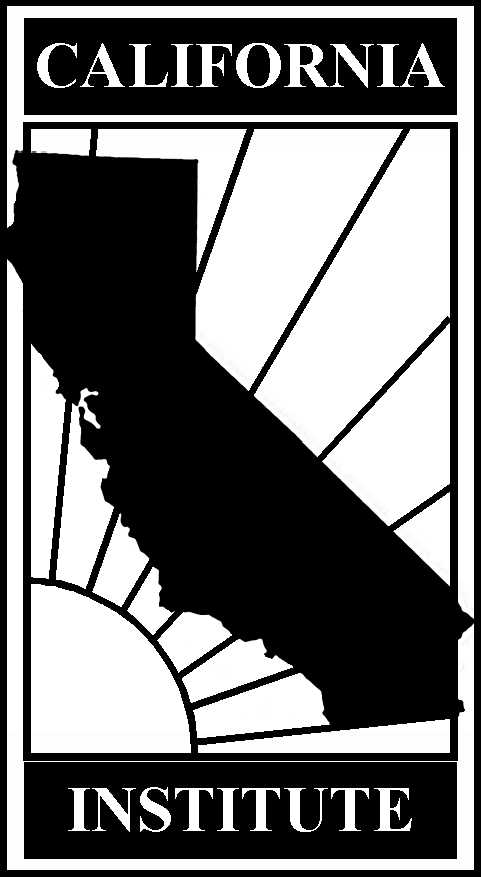 The California Institute for Federal Policy Research
419 New Jersey Avenue, SE, Washington, D.C. 20003 202-546-3700
Fax: 202-546-2390 E-mail:[email protected] Web:http://www.calinst.org
---
SPECIAL REPORT: House FY 2004 Transportation/Treasury Appropriations Report and California Implications — August 14, 2003
---
---
By voice vote on July 24, 2003, the House of Representatives passed H.R. 2989, an $89.3 billion FY 2004 Appropriations bill for the Departments of Transportation and Treasury and Related Agencies. The House Committee report accompanying the bill is H.Rpt. 108-243. The Senate has yet to act on a similar measure.
The following represents a quick analysis of the bill from a California perspective as prepared by the California Institute. We apologize for any errors or omissions in our discussion of these documents, and would appreciate any input/feedback/corrections. The ordering of items generally reflects their presence in the bill and does not mean to imply any relative importance.
This appropriations analysis is available on the California Institute web site at http://www.calinst.org/pubs/trap04h.htm , and a printable version in pdf format is available at http://www.calinst.org/pubs/trap04h.pdf .
FY 2004 HOUSE APPROPRIATIONS BILL FOR THE DEPARTMENTS OF TRANSPORTATION AND TREASURY
On July 24, 2003, the House Appropriations Committee passed an $89.3 billion draft Transportation Appropriations spending plan for Fiscal Year 2004, HR 2989. The Committee Report is H.Rept. 108-243.
Federal Aviation Administration
The Federal Aviation Administration (FAA) is responsible for the safety and development of civil aviation and the evolution of a national system of airports. The House Transportation
appropriations bill makes an appropriation of $7,532,000,000 for FAA operations, $509 million above the prior year's appropriation and $58.6 million less than the President's recommendation.
Airport and Airway Trust Fund
The Committee report indicates ATF revenue projections will be $10 billion below prior estimations; the steep reduction in ATF funds resulting from the dip in air travel following September 11, 2001.
Essential Air Service
The House bill recommends $63,000,000 for the Essential Air Service [EAS] and Rural Airport Improvement Program, an increase of $11.2 million from 2003 level. EAS provides funds directly to commuter/regional airlines to provide air service to small communities that otherwise would not receive air service and for nonhub rural airport improvement. Two California airports have receive federal EAS funding in the past: Crescent City and Merced.
Instrument Landing System Establishment
The Committee report recommends $36 million for this program to establish instrument landing systems (ILS). Report language sets aside $800,000 for the purchase and installation of such systems at Bishop's Airport, CA.
Terminal Air Traffic Control Facilities Replacement Program
$151,245,000 is appropriated for the replacement of outdated air traffic control towers, with Oakland and Mathis airports in California earmarked to receive $21,636,600 and $4.3 million respectively.
Contract Tower Base Program
The House report notes that this program servicing 30 towers nationwide provides safety benefits to small communities and appropriates $80,313,000 for the base program, as well as $7.5 million for the contract-tower cost sharing program. The two California airports receiving funding for this program are: Lake Tahoe, South Lake Tahoe Airport and Southern California Logistics Airport in Victorville.
Transponder Landing System
$6 million is appropriated for TLS activities, with an earmark of $2.1 million for the installation of TLS at Palm Springs International Airport
Airport Discretionary Grants
Within the overall funding in this bill, $904,623,408 is available for discretionary grants to airports. Specifically, the Committee requires the FAA to give priority consideration to a number of California based projects including:
Crows Landing Airport for improved runway and facilities devices;
San Diego International Airport for the Air Transportation Action Program;
Lampson Airport for the construction of a low pressure waste water collection system and central pump station;

Meadows Field Airport for improvements to existing apron and taxi way; signal and road improvements to ease access to the site for future development; and runway extension activities;
Round Valley Airport for land acquisition;
San Bernardino International infrastructure improvements including ongoing hangar repair and electrical supply delivery;

San Luis Obispo Airport for extensions to Runway 11/29 by 700 feet; extensions to parallel Taxiway ''A''; realignment of Santa Fe Road; and underpassing of runway safety area.

Southern California Logistics Airport for "Engine Run Up" runway infrastructure improvements; and
Stockton Airport Air Cargo Center for infrastructure construction and upgrade of ILS.
San Diego Metropolitan Area Airport Study.
The Committee requests the FAA, in concert with the San Diego Airport Authority, to
report to the House and Senate Committees on Appropriations, no later than May 15, 2006, reviewing increased airport capacity for the San Diego metropolitan area.
Surface Transportation Research
Under the $103 million allocation for highway research and development, $9 million is set aside for policy research activities. The Committee directs FHWA to set aside $300,000 for related activities administered by the City College of San Francisco Transportation Academy.
ITS Standards Research Operational Tests and Development
$110 million is recommended by the House Committee to fund Intelligent Transportation Systems (ITS) research pursuant to sections 5208 and 5209 of TEA-21. The following California-specific deployment projects are earmarked in the Committee report:
Alameda Corridor-East Gateway to America project Phase II $1,250,000

Bay County Area Wide Traffic Signal System $1,000,000

Carson Passenger Information System $300,000

City of Santa Rosa: Intelligent Transportation System $500,000

Corona city-wide automated traffic management system $1,000,000

East Bay Incident and Emergency Management System $300,000

Elk Grove Traffic Operations Center $1,000,000

Harbor Blvd Intelligent Transportation $1,000,000

ITS Deployment Project, Inglewood $750,000

ITS Logistics and Systems Management for Gateway Cities $500,000

Los Angeles MTA Regional Universal Fare System $1,000,000

San Diego Joint Transportation Operations Center $500,000

San Francisco Muni Transportation Communications System $1,500,000

Ventura County Intelligent Transportation Systems $1,500,000
Federal Highway Administration
The House report appropriates $34 billion in contract authority for the administration and operation of the Federal Highway Administration in FY 2004, an increase of $2 billion over the fiscal year 2003 enacted level and $4 billion over the President's budget request
Federal-Aid Highways
The Transportation Equity Act for the 21st Century (TEA–21) expires on September 30, 2003. Since Congress has yet to renew authorization language, the Committee bill assumes the account structure and funding level progression contained in the final year of TEA–21. TEA–21 aligned highway spending with highway trust fund receipts. Following the TEA–21 model that
aligned receipts to obligation limitation, the fiscal year 2004 funding level would be $28,293,948,000. This figure is not derived from FY 2003 obligation authority through the Revenue Aligned Budget Authority (RABA) funding formula mechanism; rather, it is contingent on the availability of Highway Trust Funds. The accompanying bill includes language limiting fiscal year 2004 federal-aid highways obligations to $33,385,000,000. This obligation limitation
level is $5,091,052,000 more than the estimates of receipts into the highway trust fund in fiscal year 2004.
Recommended House obligation limitations for major FAHPs are broken down in the following table. Next to each program's funding level is an estimated California percentage share (estimates are based on California's 2002 FAHP apportionments):
FAHP FY-04 Amt CA%

Surface Transportation Program $7,698,954 9.6

National Highway System $6,579,941 9.26

Interstate Maintenance $5,390,114 8.81

Bridge Replacement and Rehab. Program $4,6060,035 7.4

Congestion Mitigation and Air Qual. Imp. Program $1,878,109 21.32

Minimum Guarantee $2,000,000 6.99
Report language estimates California's total obligation limitation share of FY 2004 formula programs to be $2,685,989,000.
Interstate Maintenance (IM) Discretionary Funds
This program finances projects to restore, resurface, rehabilitate and reconstruct the 46,567 miles of road that make up the interstate system. A number of California related projects would receive specific earmarks under the IM's 2004 discretionary program:
I-5/Ortega Highway Interchange Construction $1,000,000

I-10 Cypress Avenue Overcrossing $1,000,000

I-10 Tippecanoe Interchange $2,500,000

Laval Road Interchange Upgrades at I-5 $1,000,000

Rancho Cucamonga I-15 & Baseline Road Interchange $1,000,000

Sierra College Boulevard/ I-80 Interchange $1,000,000

SR-56/I-5 Northbound Widening $1,000,000

Upgrade Interchange at I-5– Design, Cajalco Rd., Corona $200,000
Bridge Replacement and Rehabilitation Program
BRRP provides funds for the maintenance and improvement of bridges on public roads. Of the funds provided for the bridge discretionary program in fiscal year 2004 the House recommends the following California earmarks:
Boulder Ave. Bridge project, Highland $1,000,000

Greenspot Bridge, Highland $4,000,000

Vernon Atlantic Blvd. Bridge Expansion Project $500,000
The Golden Gate Bridge Seismic Retrofit program would receive $5,000,000.
Federal Lands Highways
This program provides funds for roads on public lands under four major categories—Indian reservation roads, parkways and park roads, public lands highways (which incorporates the previous forest highways category), and Federally-owned public roads
providing access to or within the National Wildlife Refuge System.
The following California earmarks are included in the House Committee report:
Access Roads to Beale Air Force Base $750,000

Atwater Federal Penitentiary Access Road $1,500,000

Calaveras Wagon Trail Expressway Realignment $500,000

Hansen Dam Recreation Area Parking Enhancements, Pacoima $500,000

Highway 62 Traffic and Ped. Safety Improvements, Yucca Valley $500,000

Marin Parklands/Muir Woods Visitor Access $2,000,000

Mill Creek Road, Mendocino County $800,000

Needles Highway realignment and Safety Improvements $3,000,000

Phase 2 South Palm Cyn Realignment and Ancillary Access Imp. $300,000

Presidio Trails and Bikeways, Gol. Gate National Rec. Area $1,500,000

Summit Valley Road Project, San Bernardino $2,000,000

US 50 Phase I highway and water quality improvement project $2,000,000
National Corridor Planning and Border Infrastructure Programs
This program provides funds to facilitate the safe movement of goods and people across national borders by channeling funds to corridors of national significance.
Alameda Corridor-E. Gateway to America Project Phase II, Los Angeles $2,000,000

Arch-Sperry Road Improvements $250,000

State Route 75 (Coronado) Tunnel Project Report and Environmental Doc. $500,000

Elk Grove Sheldon 99 Interchange $300,000

Highway 101 Implementation $600,000

I-5 Interregional Arterials Improvement Project $725,000

I-15 Managed Lanes $1,000,000

I-5 Riverfront Reconnection $500,000

Lincoln Bypass-SR65/ Ferrari Interchange Construction $2,000,000

North Coast Interstate 5, La Jolla Village Drive and Vandegrift Blvd. $500,000

Ranchero Road Cajon Branchline Grade Separation $500,000

Santa Clarita Cross Valley Connector $3,000,000
Federal Aid Highway Rescissions
The Committee report gives the FHWA authority to distribute $400 million in rescissions collected in the Highway Trust Fund from funds apportioned at levels over and above annual statutory obligation limitations. Before distribution and allocation of these funds, however, the House bill assigns $133,450,000 of these funds to be directed for specific projects. California's projects and corresponding earmarks are as follows:
Dagget Road, Port of Stockton $100,000

I-880/Coleman Avenue Interchange Reconstruction $1,000,000

I-5–Sorrento Valley Road and Genesee Avenue Interchange $1,000,000

Los Angeles Metro system intermodal studies $1,000,000

Monterey Bay Sanctuary Scenic Trail $300,000

San Francisco Muni 3rd Street Project Phase II roadwork $2,500,000

So. La Brea Ave. and Imperial Highway Realignment Project $500,000

Transportation Improvement Project, Desert Hot Springs $1,925,000

West Grand Ave. from North Western to N. California Ave. $950,000
FHA General Provisions
Sec. 118 of the of the bill includes a provision requiring the Department of Transportation to restructure an existing ACTA loan for the purpose of additional improvements to the Alameda Corridor, including the construction of a truck expressway. The budgetary cost of the loan modification shall not exceed $80,000,000.
Federal Motor Carrier Safety Administration
Border Enforcement Program
In February 2001, the Administration announced it would fully comply with NAFTA obligations regarding truck and bus access. Concerns regarding safety compliance and monitoring of Mexican domiciled commercial vehicles were resolved in section 350 of the Transportation and Related Agencies Appropriations Act, 2002 (P.L. 107–87). The Administration has completed all requirements under section 350 and has implemented a regime of regulations to ensure the safety of Mexican trucks operating within the U.S. However, on January 18, 2003, the 9th U.S. Circuit Court of Appeals blocked Mexican trucks from gaining wider access to U.S. highways finding that DOT did not prepare a full environmental impact statement.
Total funding for motor carrier safety border related activities is set at $121,908,000, an increase of over $7 million from FY2003. The Committee budgets $47 million from the Highway Trust Fund for the construction of permanent inspection facilities along the US/Mexico border at 23 sites.
Ferry boats and ferry terminal facilities –
TEA-21 reauthorized funding for the construction of ferry boats and ferry terminal facilities. Of the funds provided for the ferry boats and ferry terminal facilities program, $500,000 is to be set aside for California's Oyster Point Ferry Vessel.
Transportation and community and system preservation pilot program
This program provides grants to states and local governments for planning, developing, and implementing strategies to integrate transportation and community and system preservation plans and projects. Funds provided for this program for fiscal year 2004 would be available for the following activities:
Lincoln Boulevard Improvement Project $400,000

LA City College Red Line Pedestrian Connector $250,000

Route 152 Safety Improvements, Santa Clara County $300,000

US 101 Bikeway System $100,000
Federal Railroad Administration
The House bill provides $131,175,000 for the operations and administration of the FRA which is responsible for railroad industry practices and management, as well as high speed transit and Amtrak. The recommendation exceeds the prior year's enacted budget by 12.3 percent.
Next Generation High-Speed Rail
The House bill provides $28,250,000 for the development, demonstration, and implementation of high-speed rail technologies. This total exceeds the President's budget request by just over $5 million while it signifies a $2 million reduction from the FY03 enacted budget. Referring to the development of the California High Speed Rail Corridor, report language directs the FRA to ensure a maintained level of state effort for the project before making supplemental federal funds available.
National Railroad Passenger Corporation (AMTRAK)
Amtrak, the nation's major passenger rail service has lost money in every year of its operation since 1971. It escaped bankruptcy last year, although it continues to service a growing debt burden. It's FY03 enacted funding level amounted to $1,043,175,000. The Committee's FY 04 recommendation matches the administration's request for $900 million to maintain Amtrak operations, subject to the completion of pending authorization language.
Report language presses for a scaling back of long distance routes until such time as Amtrak demonstrates effective management to warrant Congress' support.
The House Committee report lays out a number of provisions to ensure stricter budget management practices and increased accountability, including the submission of operating and capital plans to executive and legislative leaders, accompanying letters of approval from the Secretary of Transportation, and monthly performance reports to Congress.
Federal Transit Administration
In the absence of TEA-21 reauthorization language, the Committee proposes to continue funding levels for bus and rail transit in proportion to the pattern of funding growth delineated in current transportation law.
Formula Program
The bill provides $3,839,000,000 in transit formula grant funds, $1.78 billion less than the recommended amount in the President's budget. Formula program funds are subdivided into four core categorical programs. California's apportionment is as follows:
– Urbanized area (Section 5307) – $586,841,997
– Nonurbanized area (Section 5311) – $10,288,103
– Elderly and persons with disabilities – $9,488,916
– Clean Fuels (Designated recipients only)
– Total formula programs – $606,274,929
National Planning and Research
Out of an appropriated $122 million, the House report specifies $3,250,000 to fund the CALSTART/West Start Bus Rapid Transit; Clean Mobility and Transit Enhancements initiative.
Capital Investment Grants
The House bill provides $3,106,500,000 for the three major transit capital programs: Fixed Guideway Modernization; New Starts; and Bus and Bus Facilities. Funds for discretionary projects under these programs may remain unobligated for three years before DOT is authorized to reallocate them. The Committee instructs the FTA not to reprogram funds remaining from the Los Angeles-San Diego LOSSAN Corridor Project and the Hollister/Gilroy Branch Line Rail Extension Project.
Bus and Bus Facilities
The Committee recommends $677,700,000 for bus and bus facilities funding. These funds may be used to replace, rehabilitate, and purchase buses and related equipment and to construct bus-related facilities. Unexpended funds from the following California projects are to be pooled and reallocated to provide supplemental bus systems funds:
Anaheim, buses and bus facilities,(2001)
Brea, buses, (2001)
Compton, buses and bus-related equipment, (2001)
El Dorado, buses, (2001)
Folsom, transit stations, (2001)
Fresno, intermodal facilities, (2001)
Modesto, bus facility, (2001)
Monterey Salinas Transit Authority, buses and bus facilities, (2001)
Oceanside, intermodal facility, (2001)
Sacramento, buses and bus facilities, (2001)
Santa Cruz, buses and bus facilities, (2001)
Sonoma County, buses and bus facilities, (2001)
Sunline transit agency, buses, (2001)
Vista, bus center, (2001)
The Committee's bus and bus facilities budget shall be distributed to the following California projects:
– AC Transit Buses and Bus Facilities, $1,000,000
– Alameda Point aerial transit project $700,000
– Anaheim California Resort Transit $750,000
– Antelope Valley, Transit Authority Operations and Maintenance $3,000,000
– Calexico Transit System $400,000
– Cerone Operating Complex Improvements $750,000
– Cerritos Circulator Buses $500,000
– City of Baldwin Park, Downtown/MetroLink Parking Imp. $500,000
– City of Burbank, Empire Area Transit Center $1,000,000
– City of Davis , Intermodal Facility $350,000
– City of Eureka, Intermodal Facility $400,000
– City of Fresno, FAX Buses, Equipment and Facilities $4,000,000
– City of San Fernando, Local Transit System $300,000
– Claremont, Intermodal Transit Village Expansion Project $2,500,000
– Collegian Busway Improvements $250,000
– Corona Transit Center $1,750,000
– Eastern Contra Costa County Park and Ride Lots $700,000
– Ed Roberts Campus $450,000
– El Garces Intermodal Station, Needles $3,000,000
– Escondido Bus Maintenance Facility $1,000,000
– Folsom Railroad Block Project $2,000,000
– Fairfield/Vacaville, Intermodal Transit Station $700,000
– Foothill Transit Oriented Neighborhood Program $4,000,000
– Golden Empire Transit Traffic Signal Priority $750,000
– Hemet Transit Center Bus Facility $800,000
– I-15 Managed Lanes BRT Capitol Purchase $2,000,000
– Longbeach Transit –Bus Purchase $1,400,000
– Los Angeles County MTA Bus Improvements $3,500,000
– Modesto Bus Facility, $2,250,000
– Monterey-Salinas Transit (MST) Transit Buses $2,800,000
– Oceanside Transit Maintenance Improvements $3,500,000
– Omnitrans Paratransit Vehicles $300,000
– Orange County, Transit Center Improvements $725,000
– Orange County, Bus Rapid Transit (Initial Capital) $5,000,000
– Orange County, Fare Collection System $2,250,000
– Orange County, Inter-County Express Bus Service $5,000,000
– Palmdale Intermodal Facility Parking Lot Expansion $750,000
– Palo Alto Intermodal Transit Center $750,000
– Redondo Beach Catalina Transit Terminal $1,500,000
– Reseda Boulevard Bus Rapid Transit Project Capital Imp. $1,000,000
– Riverside Transit Agency, Automatic Traveler Info. Sys. $200,000
– Riverside Transit Agency: Bus Rapid Transit Investment $1,250,000
– Riverside Transit Agency: Transit Center $2,250,000
– Roseville Multitransit Center $1,000,000
– Sacramento Regional Bus Expansion, Enhancement, and
Coordination Program, City of Auburn $200,000
– Sacramento Regional Bus Expansion, Enhancement, and Coordination Program, City of Lincoln $1,000,000
– Sacramento, Regional Transit District, Bus Maintenance Fac. $750,000
– San Francisco Municipal bus and bus facilities, $4,000,000
– San Mateo County Transit District Zero-Emission Buses $800,000
– Santa Barbara, Electric Bus Investment $500,000
– Santa Clara Val. Trans. Authority Zero Emission Buses $400,000
– So. San Fernando Valley, Park and Ride facility expansion $400,000
– South Whitler, Circulator Buses $500,000
– Spring Valley, Multi-Modal Center $1,600,000
– SunLine Transit Agency Clean Fuels Mall Facility and Hydrogen
Infrastructure Expansion, $1,000,000
– Temecula, Transit Center $1,950,000
– Transit First Implementation, Chula Vista $400,000
– Ventura County, CNG Fueling Station and Facility Pavement
Replacement $500,000
– Visalia, Bus Operations and Maintenance Facility $4,000,000
San Dieguito Transportation Cooperative,—
The Committee directs that amounts to be distributed under this heading for fiscal year 2002 to the San Dieguito Transportation Cooperative, California, instead be distributed to the North County Transit District for initial design and planning for construction
Hollister-Gilroy Caltrain Extension Project,—
The Committee directs that amounts to be distributed under this heading for fiscal year 2001 to the Hollister-Gilroy Caltrain Extension Project, California, instead be distributed to the Caltrain San Francisco- San Jose-Gilroy service to Pajaro, Castroville and Salinas in Monterey County, California.
Community Medical Centers,.—
Funds made available for the Community Medical Centers Intermodal facility in Fresno,
California, shall be made available for the City of Fresno for the same project. The availability of such funds for obligation shall be extended through fiscal year 2004.
Section 5309 Fixed Guideway Modernization
The House bill recommends a total of $1,214,400,000 for the modernization of existing rail transit systems. Under TEA21 all of the funds are distributed by formula. California would receive $147,696,762 for these projects in FY2004.
Transit New Starts
The bill provides $1,214,400,000 for New Starts. These funds are available for major investment studies, preliminary engineering, right-of-way acquisition, project management, oversight, and construction for new systems and extensions. The House bill would reallocate unexpended funds from the Altamont Commuter Rail Project, Stockton, to supplement New Starts dollars. The Committee specifies the following amounts for these California based projects.
– San Diego, Mission Valley East Line Extension project $65,000,000

– San Francisco Muni 3rrd Street Light Rail Project $10,000,000

– San Francisco, SFO BART extension project, CA $100,000,000

– Los Angeles, East Side Light Rail Transit System $10,000,000

– Oceanside-Escondido Light Rail Project $48,000,000
In transit new starts project detail, the report includes the following language:
"San Francisco, CA Muni Third Street Light Rail Transit Project.—
The Committee has provided $10,000,000 for the San Francisco Muni's Third Street Light Rail Transit Project and has included a provision that requires the Secretary of Transportation
to include all non-new starts contributions made towards phase 1 of the two-phase project for engineering, final design and construction. The Committee understands that the project received a 'not recommended' rating from the Federal Transit Administration in this year's 3j report due, in part, to the submission of incomplete transportation system user benefit data. The project sponsor is expected to submit complete transportation system user benefit data to the Federal Transit Administration, which FTA shall review, taking into account non-section 5309 funds committed to on phase 1 of the project, and issue expeditiously a rating for fiscal year 04. The funds provided in this Act shall not be made available for the project if the Federal Transit Administration assigns a rating of 'not recommended' for fiscal year 2004."
Job Access and Reverse Commute Grants
The Committee recommends $85 million for the Job Access and Reverse Commute Grants program, a reduction of $64,025,000 from the previous year's budget. This program is meant to help welfare reform efforts succeed by providing enhanced transportation services for low-income individuals, including former welfare recipients, traveling to jobs or training centers.
The program makes competitive grants to qualifying metropolitan planning organizations, local governmental authorities, agencies, and nonprofit organizations. The Committee recommends the following allocations of California job access and reverse commute grant program funds in fiscal year 2002:
– AC Transit Welfare to Work $1,215,000

– City of Irwindale Senior Transportation Services $55,000

– Mendocino Transit Authority JARC $50,000

– Sacramento Region JARC $2,000,000

– Santa Clara Valley, Guaranteed Ride Home Program, CA $410,000

– Ways to Work $1,220,000
General Provisions
Section 161 allows funds for discretionary grants of the Federal Transit Administration for specific projects, except for fixed guideway modernization projects, not obligated by September 30, 2005, and other recoveries to be used for other projects under 49 U.S.C. 5309.
TREASURY DEPARTMENT PROVISIONS
High Intensity Drug Trafficking Areas Program
Within provisions related to the $226 million appropriation for HIDTA, the House Committee report includes language urging the office of National Drug Control Policy to "ensure that the Executive Board of the Southwest Border HIDTA treats all of its five partnerships (Arizona, California Border Alliance Group, New Mexico, South Texas, and West Texas)" fairly and equitably.
General Services Administration
Within language relevant to GSA, the report comments that the House Committee is "interested in ongoing deliberations between GSA, the U.S. Geological Survey (USGS), and the University of California at Santa Cruz concerning plans to establish a Pacific Science Center in Santa Cruz."

Return to California Institute Home Page