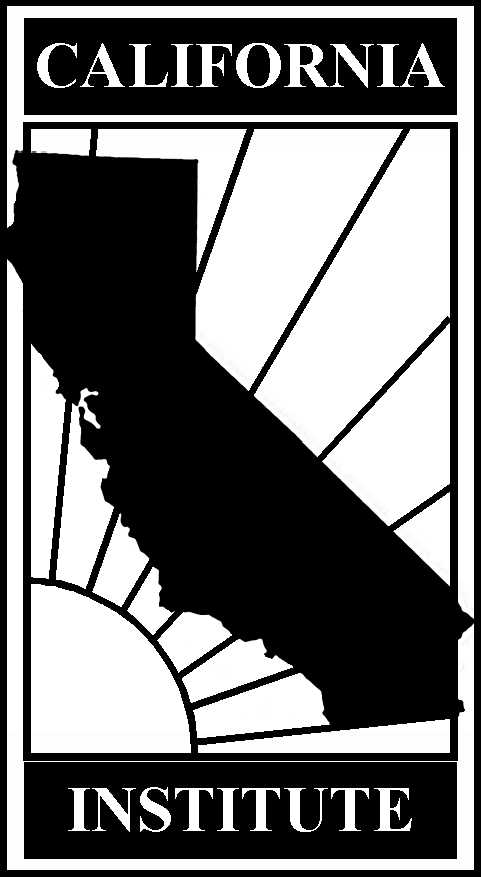 The California Institute for Federal Policy Research
An Information Resource Regarding Federal Policy and California
voice: 202-546-3700 fax: 202-546-2390 [email protected] http://www.calinst.org/
Home ~ Recent Articles ~ Subjects ~ Bulletins ~ Publications ~ Formulas ~ Events ~ Video/Audio ~ Transp ~ Defense ~ Search ~ CA Delegation ~ About Us ~ Our Supporters
Defense, Base, and Base Closure Information for California
Late News: California cuts from 2005 base closure list appear to be much milder than expected … only 2,000 California cuts out of the 26,000 worldwide (13,000) domestic. Overall, a relatively mild closure round. [Note: According to the San Diego Economic Development Corporation, about 1,500 of the 2,000 California "cuts" are actually San Diego Naval Hospital students who would cycle out in time, and are not permanent positions.]
Several tables are associated with this report, including Proposed BRAC Changes Announced 5/13/2005 — California Installations, DoD Military and Civilian Personnel by State Before and After 2005 BRAC Round (which compares proposed BRAC list changes with DoD's Base Structure Report count of personnel for 9/30/2005), and BRAC 2005 Closure and Realignment Impacts by Economic Area. The tables are available in Excel format (xls) or Adobe Acrobat format (pdf).
For BRAC information, see quick report, quick data (xls), quick data (pdf), our full report
The full DoD BRAC closure list
Bulletin articles re defense, bases and closures
California Institute Special Report: California's Base Closure Experiences 1988-1995 and the 2005 BRAC Round
— available in html format or in pdf format (or no frames version)

Note: The report states that the Department of Defense identified 24 percent excess capacity in its domestic military installations. Since this report was published, Defense Secretary Donald Rumsfeld has been quoted lowering his excess capacity estimates to 10-15 percent. As a result, the report's estimates for potential job losses from of the 2005 BRAC process are probably higher than will actually transpire. Also, on page 17, this report states that the Pentagon will release the Secretary's list of bases recommended for closure and realignment by May 16 — as of Monday, May 9, 2005, it appears likely that the list will be released on the morning of Friday, May 13, 2005.
Supplementary Tables to California Institute Special Report on Base Closures: in pdf format
State of California Office of Military and Aerospace Support (OMAS)
Report of the California Council on Base Support and Retention
Additional Base and Base Closure Information
BRAC Meeting Schedule for 2005

California Institute Tables re Existing California Military Bases in FY 2003
CA share (or pdf), CA Bases (or pdf), All States (or pdf)

Base Status Information from DoD Base Structure Report link to pdf

BRAC information from OMAS link

Base Reuse Information from DoD Office of Economic Adjustment (OEA)
Recent Articles from our California Capitol Hill Bulletin regarding Defense, Bases and Closures:
Base Closing Hearings Held at Two California Bases; Upcoming Base Hearings Scheduled for July (June 10, 2005)
HASC Authorizes 2006 Defense Spending (May 20, 2005)
BRAC Base Closure List Released, California Escapes Relatively Unscathed (May 20, 2005)
Rumsfeld Testifies Before BRAC Panel (May 20, 2005)
BRAC Commission Focuses on Navy & Marine Corps Facility Shifts (May 20, 2005)
BRAC List To Be Released Friday A.M. (May 13, 2005)
BRAC Commission Holds First Meeting; Release of BRAC List Next Week (May 6, 2005)
Governor and Entire Bipartisan Congressional Delegation Write President, Rumsfeld, and BRAC Chairman Re Base Closures (May 6, 2005)
Governor and California Congressional Delegation Circulating BRAC Letter ( April 28, 2005)
BRAC List May Be Released Early; Closed Bases May Be Used As Sites For Oil Refineries ( April 28, 2005)
California Institute Publishes Special Report on State's Base Closure History and 2005 Closure Round Process (April 7, 2005)
California Council on Base Support and Retention Releases Report; California: The Key to Transforming America's Military (April 7, 2005)
Bipartisan California Congressional Delegation Hosts City Officials for BRAC Roundtable Discussion (March 18, 2005)
President Bush Names Nine Member BRAC Commission; Closure List Release Less Than Two Months Away (March 18, 2005)
President Bush Names Californian To Chair BRAC Commission (March 11, 2005)
Home Builder Wins Auctions for Land at the Former El Toro Marine Corps Air Station (February 18, 2005)
Nominee Declines Consideration For BRAC Commission Appointment (February 11, 2005)
California Council on Base Support and Retention Holds Forum (January 7, 2005)
California's Base Retention Council Holds First Meeting In Preparation for 2005 Round of Military Facility Closures (December 10, 2004)
Defense Bill Conferees Opt Against Delaying 2005 Base Closings Round (October 8, 2004)
Information regarding Defense Procurement Contracts:
Defense Prime Contract Awards, FY 2003— April 2004
State totals (or pdf), Per Capita (or pdf), CA Counties (or pdf)

OMAS Information re Defense in California link

Department of Defense, Directorate for Information Operations and Research (DIOR)
Defense Budget and Appropriations:
FY 2005 Defense Authorization & Appropriations – October 2004 Conferenced Bills
California spending analysis in html or pdf format
General Federal Spending Information
California Analysis of FY 2006 Bush Administration Budget (2/8/2005)
Full report: html or pdf

Balance of Payments between California and the Federal Treasury, 1981-2003

Report available in html or pdf formats (also see supplementary pdf table)
Click here to return to the California Institute home page. Or click here to
e-mail.