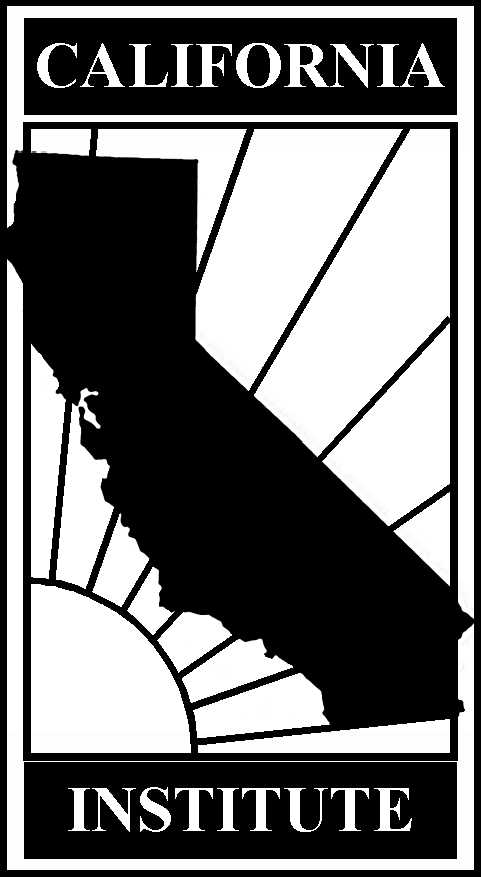 The California Institute for Federal Policy Research
419 New Jersey Avenue, SE, Washington, D.C. 20003 202-546-3700
Fax: 202-546-2390 E-mail:[email protected] Web:http://www.calinst.org
---
SPECIAL REPORT: House FY 2004 Defense Appropriations Report and California Implications — August 14, 2003
---
---
By a vote of 399 to 19 on July 8, 2003, the House of Representatives passed H.R. 2658, a $369 billion FY 2004 Appropriations bill for the Department of Defense and Related Agencies, after it was approved by the House Appropriations Committee on June 26, 2003. The House Committee report accompanying the bill is H.Rpt. 108-187. (On July 24, 2003, the Senate passed its version of the bill, S.1382, by a vote of 95-0. The report is S.Rpt. 108-87. Previously, by a vote of 29 to 0, the Senate Appropriations Committee marked up and passed their version of the bill on July 17, 2003.)
The following represents a quick analysis of the bill from a California perspective as prepared by the California Institute. We apologize for any errors or omissions in our discussion of these documents, and would appreciate any input/feedback/corrections. The ordering of items generally reflects their presence in the bill and does not mean to imply any relative importance.
This appropriations analysis is available on the California Institute web site at http://www.calinst.org/pubs/def04h.htm , and a printable version in pdf format is available at http://www.calinst.org/pubs/def04h.pdf . An analysis of the Senate version of the FY 2004 defense appropriations bill will be available at http://www.calinst.org/pubs/def04s.htm , and a pdf format version will be available at http://www.calinst.org/pubs/def04s.pdf.
FY 2004 HOUSE DEPARTMENT OF DEFENSE APPROPRIATIONS
By a 399 to 19 vote on Tuesday, July 8, 2003, the House approved a Defense appropriations bill for FY 2004. The bill, H.R. 2658, provides $369.2 billion for programs at the Department of Defense and other defense-related agencies and is authored by Rep. Jerry Lewis (Redlands), Chairman of the House Appropriations Subcommittee on Defense. The total funding is $2.6 billion less than proposed in President Bush's 2004 budget request, but the White House endorsed some reductions in part due to lower-than-expected warfighting costs in Iraq.
Procurement
The House bill includes $1.3 billion for procurement and development of unmanned aerial vehicles, nearly a $200 million dollar increase from 2003. Included are funds for procurement of four Global Hawks ($253 million) and 16 Predators ($212 million), as well as $270 million for continued development of Navy and Air Force Unmanned Aerial Combat Vehicles, or UCAVs.
The bill provides total Procurement plus RDTE of $8.9 billion for Ballistic Missile Defense, an increase of $1.3 billion over 2003 levels. Initial capabilities are still expected in 2004.
Aircraft Procurement
For procurement, the House bill provides $74.7 billion total, an increase of $2.2 billion from 2003, which includes funds of $2.9 billion for 42 Navy F/A-18E/F fighter aircraft, $1.5 billion for 11 V-22 Osprey aircraft, $485 million for 450 Navy Tactical Tomahawk cruise missiles, $3.6 billion for 22 F-22 Air Force fighter aircraft, and $2.1 billion for 11 Air Force C-17 airlift aircraft, plus an additional $400 million for other C-17 activity. The bill provides $128 million for B-2A work and $97 million for B-1B work. (The President's budget had requested $91 million for modifications to the B–1B bomber fleet; the House bill provides an additional $20 million to fund modifications for 23 additional aircraft previously designated for retirement, while finding $15 million in savings elsewhere by halving another modification.)
Aircraft procurement totals at the service level are $2.2 billion for the Army, $9.0 billion for the Navy, $11.9 billion for the Air Force, and $3.8 billion for Defense-Wide projects.
For research and development, the bill provides a total of $64.6 Billion (an increase of $6.4 billion from 2003), which includes $4.2 billion for the Joint Strike Fighter, $364 million for the Air Force's MC2C command and control constellation, $617 million for the Space-Based Infra-Red System (SBIRS), $289 million for Advanced Wideband Satellite laser communications and $174 million for Space-Based Radar. The bill would also provide $609 million for the Enhanced Expendable Launch Vehicle (EELV) program.
Facilities Re-Use
Using the President's budget totals for the Office of Economic Adjustment as a base level, the House bill provides an additional $4 million for ongoing water distribution and other infrastructure improvements at the former George AFB, as well as an additional $4 million for ongoing hangar repair, electrical supply delivery, tower improvements and contaminated water supply treatment at the former Norton AFB. An additional $2 billion is provided for the March Joint Powers Authority – Arnold Heights Reuse Project. The bill also provides an increase of $3.5 million to the Lewis Center for Educational Research in Apple Valley for staffing, curriculum development, research, coordination and logistical support to enhance DoD teacher training. Other funding includes an additional $1.5 million for I-Safe, based in Carlsbad.
Environmental Restoration
Environmental restoration accounts receive $1.28 billion in the FY 2004 bill, an increase from the $1.27 billion budget request and the $1.31 FY 2003 amount. The House bill adds $9 million to the budget's $212 million request for Formerly Used Defense Sites, including an increase of $250,000 for environmental studies at the former NIKE missile site in California. Environmental restoration accounts for the services include the Army at $396 million, the Navy program at $256 million, the Air Force at $384 million, and Defense-wide projects at $24 million.
The House also requires a perchlorate groundwater contamination study within 6 months of the bill's enactment to review pollution in the Colorado River, San Bernardino County, Coachella Valley, Santa Clara River and Imperial Valley.
Research, Development, Testing and Evaluation
From Army Research, Development, Test and Evaluation (RDT&E) accounts, the House bill provides $143 million for defense research sciences, $70 million for university research centers, $96 million for university and industry research centers, and additions to a number of R&D accounts for fuel cell activities. From Navy accounts, the bill includes $82 million for university research initiatives and $379 million for defense research sciences.
At the Air Force, RDT&E funds include $212 million for defense research sciences, including an increase of $4 million for the Chabot Space & Science Center in San Francisco, $141 million for aerospace propulsion (a boost of $39.5 million above the budget request), $96 million for space technology, $120 million for aerospace propulsion & power, $84 million for aerospace technology demonstration and development, and $109 million for university research initiatives. The bill also provides $186 million for advanced technology B-2 bomber activities, and $77 million for Spacelift Range System, which includes a plus-up of $1 million for the California Space Infrastructure Program.
The bill includes $18.8 billion for Defense-Wide RDT&E, half of which encompasses the ballistic missile defense activities, with other activities including $170 million for defense research sciences, $409 million for computing systems and communications, $609 million for several biological and chemical defense areas, $483 million for materials and electronic technology, $194 million for ballistic missile defense, and $327 million for advanced aerospace systems.
Also from, Defense-Wide RDT&E funds, the bill recommends $6 million for the California Manufacturing Technology Center to develop a rapid response defense manufacturing supply chain pilot initiative on the west coast to meet urgent defense requirements, reduce costs, eliminate shortages and expand the supplier base for parts and equipment surge requirements.
Other California Provisions
In language related to the National Guard, the bill increases by $5 million the funding under the joint training and experimentation program to expand the existing program with the California National Guard, and it adds $4 million to the request the to help Angel Gate Academy to continue, and expand statewide its program with the California National Guard for at-risk youth.. Elsewhere, the bill provides for conveyances of land to the Veterans Home of California-Barstow and to the Inland Valley Development Agency, as well as for a grant to the Silver Valley Unified School District to build a school at Fort Irwin.

Return to California Institute Home Page