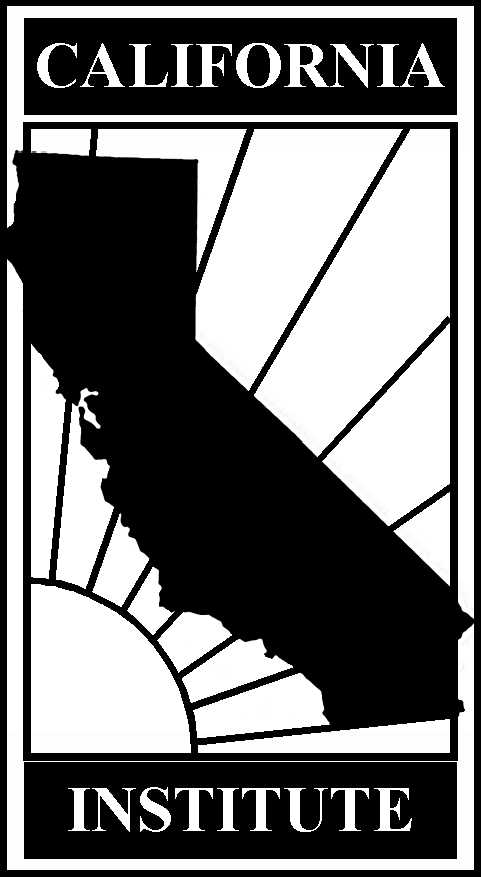 The California Institute for Federal Policy Research
An Information Resource Regarding Federal Policy and California
voice: 202-546-3700 fax: 202-223-2330 [email protected] http://www.calinst.org/
Recent Articles ~ Subjects ~ Bulletins ~ Publications ~ Events ~ Formulas ~ Transportation ~ Defense/Bases ~ Search ~ CA Delegation ~ About Us ~ Our Supporters
---
"California On The Hill" (a course offered at the University of California Washington Center)
How the State and Its DC Representatives Take On Congressional Challenges, Washington Politics, & National/Global Issues
Instructors: Bruce Cain, Tim Ransdell, Laura Capps
Winter 2006, Wednesdays & Thursdays, 8:00 p.m. – 9:30 p.m., UCDC Main Auditorium
---
Course Outline with Reading List — in HTML or Word.Doc format
ASSIGNMENT – # 1 — in HTML or Word.Doc format
ASSIGNMENT – # 2 — in HTML or Word.Doc format (Due March 9, 2006)
FINAL ESSAYS — in HTML or Word.Doc format (Due March 17, 2006)
Resources
Tim Ransdell PowerPoint presentation
IGS Online Resource Guide for California on the Hill Course: U.S. Senate Candidate Research
The California Institute's latest Capitol Hill Bulletins
Reading
Primary Course Text: The Legislative Branch, by Paul J. Quirk and Sarah Binder (available via Amazon, etc.)
Recent issues of the California Capitol Hill Bulletin (please review 2006 editions)
Op-Ed Article Re California Delegation Seniority (from San Diego Union-Tribune)
Gerrymandering Contest Winners: The winners of the gerrymandering contest (now that's an award you will likely not put on your wall) are:
Yuliya Zingertal
Allison Firestone
Sunaina Gyani
Katherine SAAD
Helena Butros
Kimberly Martin
ElizabethWeinstein
Beth Silberman
Allison Kinst
Cynthia Valdez
Rimma Osipor
Janin Fiel
Stephanie Thornton
Zachary Jarvinen
Bambi Finney
First Paper Assignments Received as of 2/15/06
Bostros
Bedolla/Lehman
Martin
Burnitt
Fanucci
Fiel
Fouts
Kubitz
Lacosta
Osipov
Papa
Saad
Sanderson
Schneeberger (UCB)
Stoddard
Thornton
Valdez
Weinstein/Silberman
Zingertal

Except for the UCB students, this should be the complete list of papers we have received.
If your name is missing, please email the paper to Tim Ransdell and Bruce Cain ASAP.

Click here to return to the California Institute home page. Or click here to send
e-mail.