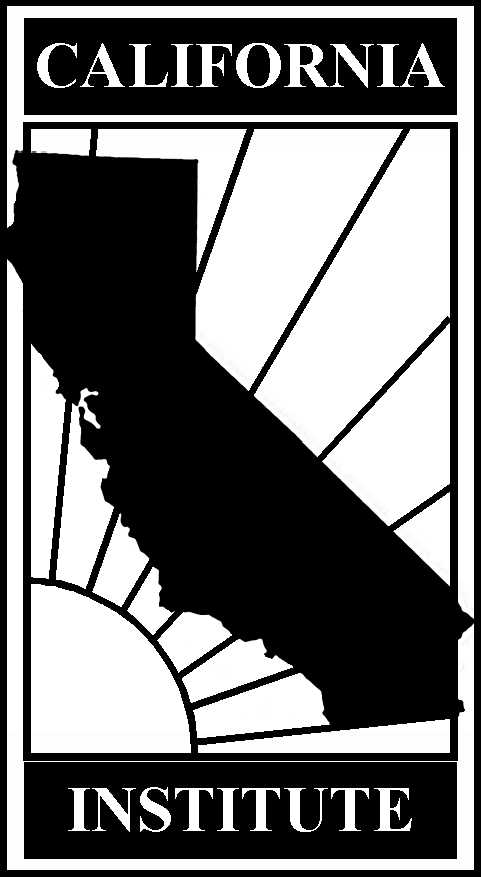 The California Institute for Federal Policy Research
419 New Jersey Avenue, SE, Washington, D.C. 20003
voice: 202-546-3700 fax: 202-546-2390 [email protected] http://www.calinst.org

California Capitol Hill Bulletin

Volume 9, Bulletin 32 — December 18, 2002 [or see pdf version] [or jump to the previous bulletin]
---
CONTENTS OF THIS ISSUE
Imperial Rejects Colorado Water Deal
Briefing Held On Poverty And Children In America
U.S. Opens Roads To Mexican Trucks
9th Circuit Upholds Ban on Oil and Gas Exploration Off CA Coast
State Seeks Federal Aid To Alleviate Ailing Health System
U.S. Announces Trade Agreements with Chile And Singapore
California Leads the Rest of the States on New State Technology and Science Index
California's Representational Paradox
PPIC Reports On California's Outlook on Terrorist Attacks and Prosperity in Orange County
Housing Redevelopment Agencies and Low-Mod Fund in California
State's Affordable Housing Crisis Continued Well into 2002
FERC Judge Finds California Overcharged By $1.8 Billion for Power
Census To Release Statistically Adjusted Data
---
To expand communications between Washington and California, the California Institute provides periodic faxed bulletins regarding current activity on Capitol Hill which directly impacts our state. Bulletins are published weekly during sessions of Congress, and occasionally during other periods. The e-mail edition is made possible in part by in kind donations from Sun Microsystems and IBM Corp.
---
Imperial Rejects Colorado Water Deal
On Monday, December 9, the Board of Directors of the Imperial Irrigation District (IID) rejected, by a vote of 3-2, a proposed agreement (the Quantification Settlement Agreement) on the allocation of Colorado River water intended to implement California's plan to reduce its take from the River. The state faces a December 31st deadline to come up with a water reduction plan or face federally imposed water cutbacks.
The rejected deal called for a 75-year agreement between IID, the Metropolitan Water District of Southern California (MWD), Coachella Valley Water District, and the San Diego County Water Authority. The plan would have reduced California's take from the Colorado River to 4.4 million acre-feet per year. The state has historically taken about 800,000 acre-feet more than that annually. Other Western states, such as Arizona and Nevada, however, are clamoring for the reduction so that they can now take their full allotment as their populations grow.
The rejected plan would have required IID to sell up to 200,000 acre-feet annually to San Diego, and would have brought about $2 billion to the Valley over the life of the contract. The Board and other Imperial Valley interests argued, however, that the loss of water, and resulting need to fallow farm land, would hurt the Valley's economy.
Prior to the vote, Governor Gray Davis wrote Stella Mendoza, President of the IID Board, stating that the state stands "ready to support the QSA and the Colorado River Water Use Plan developed by the users of Colorado River water." The letter also pledged to work with IID to provide funding for water transfers under the QSA, and to address Salton Sea restoration alternatives, as well as "urge the federal government to step up to the plate to help shoulder the environmental compliance burdens associated with the Salton Sea." IID had also expressed concerns that if the deal went through it would be liable for any negative impact on the Salton Sea because of the reduction of agricultural runoff into the Sea.
Facing the December 31st deadline and the threat by the U.S. Department of the Interior to impose water cutbacks immediately if a deal is not reached, the California water agencies have agreed to continue negotiations to see if IID's concerns can be resolved. To keep the pressure on the agencies, on Monday, December 16, Secretary of Interior Gale Norton signed a federal order dictating that California's take of Colorado River water will be cut effective January 1, 2003. However, how much water will be withheld has not been worked out. The state currently has enough stored water for the next two years or so.
Briefing Held On Poverty And Children In America
On Friday, December 13, 2002, the Population Resource Center in cooperation with The Northeast-Midwest Congressional Coalition and the California Institute for Federal Policy Research, held a breakfast briefing centered around the merits and the remaining challenges of poverty policy and its effects on America's children.
After noting that welfare rolls and child poverty rates have declined from 23% in 1993 to approximately 16% in 2001, Professor Timothy M. Smeeding and Brookings Institution LEGIS Fellow Debra Bailey Whitman disclosed that the U.S. has one of the highest poverty rates in the world in comparison to its European counterparts. In addition, the percentage of children living in extreme poverty, which are those children that live below 50% of the poverty line, has not been declining since 2000, and in 2001, 7% of all children in U.S. lived in extreme poverty. However, when measured against an absolute poverty rate, the U.S. poor children fared a little better. Presenters emphasized the fact that for every dollar a poor child has in this country, there is five dollars for a well-to-do child.
Professor Smeeding stressed the importance of public support for children, and especially the importance of the "income" package for their well-being. Presenters also urged lawmakers to make child poverty a priority issue in the upcoming session.
U.S. Opens Roads To Mexican Trucks
The Administration announced on November 27, 2002, it was opening U.S. roads to Mexican trucks beyond the 20-mile commercial border area to which they have been limited while the U.S. establishes inspection sites and implements new federal regulations to inspect the trucks. The regulations implement an agreement reached between the Administration and Congress on permitting Mexican trucks to operate in the United States in compliance with the North American Free Trade Agreement, while not threatening public safety.
Under that compromise, included in the FY02 Transportation Appropriations late in 2001, Mexican trucks will be allowed to operate beyond the 20-mile border zone limit. However, safety inspections will be required of 50 percent of all trucking companies and 50 percent of all truck traffic. Also, electronic driver's license verification will be required of all drivers carrying high risk cargo, and 50 percent of all other drivers' licenses will be verified at the border. Truck weigh-in motion equipment will be used at the ten busiest U.S. border crossings. Additionally, it will be up to the Department of Transportation to determine whether a Mexican trucking firm meets the safety requirements for operation in the U.S. See, Bulletin, Vol. 9, No. 19 (6/27/02).
DOT expects the first Mexican trucks to operate on U.S. roads in about a month or so.
9th Circuit Upholds Ban on Oil and Gas Exploration Off CA Coast
On December 2, 2002, the U.S. 9th Circuit Court of Appeals upheld a lower court ruling that prevents oil and gas exploration off California's coast until the California Coastal Commission approves the plan. The ruling halts any attempts to erect new oil platforms off the coast, which has been prohibited since 1994; no oil drilling has taken place since 1989. The leases are located off San Luis Obispo, Santa Barbara and Ventura Counties.
The ruling arises from a lawsuit filed by the State of California shortly after the Department of Interior's 1999 decision to renew leases held by oil companies for an additional 10 years. The leases were set to expire in 1999. The suit argued that any exploration or drilling would have to pass muster with the state's Coastal Commission under the provisions of the Coastal Zone Management Act (CZMA). The CZMA, amended by Congress in 1990, gave states the right to review and approve drilling plans that would affect coastal communities and ensure they were consistent with the state's coastal protection plans.
In 2001, U.S. District Judge Claudia Wilken ruled that Interior had extended the 10-year leases in violation of the CZMA. In upholding Wilken's ruling, the 9th Circuit stated that the U.S. Government "must provide the state of California with a determination that its grant of the lease suspensions [as the extensions are called] at issue here is consistent with California's coastal management program."
In response to the ruling, Senator Barbara Boxer and Rep. Lois Capps (Santa Barbara) have urged the federal government to halt further attempts to open up the area to potential drilling. In a letter to President Bush, the authors urge the Administration not to appeal the 9th Circuits ruling and to work with them to "end the controversy over these leases. We are ready and eager to work constructively with you. . . . to find an equitable way to terminate the 36 leases" at issue in the case.
State Seeks Federal Aid To Alleviate Ailing Health System
Faced with a considerable state budget deficit, Governor Davis formally petitioned the Bush administration for a waiver of federal Medicaid regulations to allow a more resourceful use of federal money to provide health care to poor Californians.
Top state health officials voiced concern that the financial crisis that threatened to close two public hospitals and a health clinic in Los Angeles cannot be solved without Washington's help. Despite additional funds that the county can expect after voters overwhelmingly approved a property tax increase to keep the county's trauma centers open, federal help is essential in preventing draconian cuts in the health-care system and in stabilizing services to the state's poor for the next five years.
The Davis Administration stressed the fact that the state simply does not have any extra money to assist the county health system in the face of a worsening state budget crisis. According to Grantland Johnson, California's Secretary of Health and Human Services, the state "simply can't provide that kind of assistance to Los Angeles and other counties."
If approved, Davis' proposal will allow the Los Angeles county's health system to maintain its current level of funding despite the declining numbers of hospital patients, and would prevent the county from being penalized for moving patients from expensive hospital inpatient care to less expensive outpatient treatment at health centers and clinics.
U.S. Announces Trade Agreements with Chile And Singapore
The United States and Chile announced on December 11 that they had successfully concluded negotiations on a wide-ranging trade agreement between the two countries. Under the agreement, tariffs on many automotive, construction, and computer products would be eliminated immediately. Tariffs on other manufactured goods would be phased out over four years, and agricultural tariffs would be phased out over 12 years. The agreement also includes provisions protecting U.S. companies' intellectual property rights, dealing with labor and environmental policies, and market access for agricultural products.
The pact may be the first trade agreement to be considered by Congress under the recently passed Trade Promotion Authority law (P.L. 107-210). Under the law, the Administration must give Congress 90 days notice before finalizing the agreement. U.S. Trade Representative Robert Zoellick has indicated that such notice will be sent to Congress in January. Once the President has formally signed the agreement, expected to come in the early spring, Congress will have 90 days to take an up or down vote on it, because it is not amendable.
The Administration also concluded a trade deal with Singapore in November that is expected to come before Congress in 2003. The agreement is expected to bolster exports for California companies, especially information technology firms. California is the largest U.S. exporter to Asian countries. The trade pact will also open up Singapore to more access by investment banks, insurance companies, and law firms. Additionally, according to the Administration, Singapore agreed to be subject to monetary fines for labor and environmental law violations.
California Leads the Rest of the States on New State Technology and Science Index
A new study released by the Milken Institute indicates that California is one of the ten states best positioned to succeed in the technology-led information age. California ranked third on the State Technology and Science Index. According to the study, the index focuses on the network of economic development and sustainability, and "encapsulates a comprehensive inventory of technology and science assets that provides states with a benchmark, monitors its technology progress and can be leveraged to promote economic development."
The states were ranked with respect to five composites, namely Research & Development Inputs, Risk Capital and Entrepreneurial Infrastructure, Human Capital Investment, Technology Concentration and Dynamism. California far exceeded the rest of the states on absolute research and development funding. Given its size and diverse economy, the state's third place is much more impressive than it may seem. California's weakness lies with measures of human capital flows, which is the most important intangible asset of a state economy. However, the state is able to offset this weakness by attracting well-trained technical professionals from others states and around the world.
The study advocates a continued increase in funding of science and technology at a university level, and predicts that high tech will most likely be a defining feature of economic vitality in the 21st century. Warning that the state lacks scientists and engineers, the study also urges more effort to be focused on training larger portions of California's native population, especially minorities, in scientific and technical areas.
The Milken Institute is an independent economic think tank whose mission is to improve the lives and economic conditions of diverse populations in the U.S. and around the world by helping business and public policy leaders identify and implement innovative ideas for creating broad-based prosperity.
For more information about the State Technology and Science Index study please visit the Milken Institute website at:
http://www.milkeninstitute.org/nst/nst.pdf
California's Representational Paradox
According to a recent study by the Public Policy Institute of California's Jack Citrin and Benjamin Highton, California is experiencing a representational paradox – while the white segment of the state's population will soon cease to constitute the majority, it will most likely dominate the polls well into the future. The study, released December 5, 2002 and titled How Race, Ethnicity, and Immigration Shape the California Electorate, analyzed the voting patterns of the four largest racial and ethnic groups in California and the political incorporation of immigrants from these groups.
African-Americans, and in particular Latinos and Asian-Americans have much lower voter turnouts than the whites, a phenomenon fueled by such factors like education, citizenship rates, socioeconomic status, and cultural attitudes. The study found that "white turnout was roughly 10 percentage points higher than that of blacks, and 18 points higher than that of Latinos and Asians" during the 1990-2000 period.
Low educational levels and lack of resources almost entirely account for low participation levels among Latinos and African-Americans. Cultural misgivings about the political process, on the other hand, may be the reason behind even lower turnout among the members of the Asian-American ethnic group. When such background factors are taken into account, only minimal differences between voting levels of whites, blacks, and Latinos remain, while Asian turnout still lags behind that of whites by more than 20 percentage points.
The authors also looked at electoral participation for Latino and Asian subgroups, and in particular different immigrant counterparts within each group. They found that the turnout among the native-born was higher than that of immigrants, even after controlling for background factors. Projecting that whites will continue to make up a majority of the voting population, the study offers a recommendation with respect to policies that would ultimately increase political participation.
The study was released by the Public Policy Institute of California, a private, non-profit organization dedicated to improving public policy in California through independent, objective, non-partisan research on major economic, social, and political issues. For further information about this study please visit: http://www.ppic.org.
PPIC Reports On California's Outlook on Terrorist Attacks and Prosperity in Orange County
The Public Policy Institute of California (PPIC) recently released two new studies. The first, a report on homeland security issues in California authored by Mark Baldassare of PPIC and Christopher Hoene of the National League of Cities, indicates that local officials are less worried about a potential terrorist strike than the rest of the nation. Sixty-three percent of California's city officials include the prospect of a terrorist attack in their emergency plan in comparison to 70 percent in the rest of the nation.
Like their counterparts in other states, city authorities in California identify water supplies, government buildings, transportation facilities, schools, hospitals, and information technology as primary facilities that warrant the most security. California officials, as well as their colleagues from other states, also place high priorities on receiving federal and state funding earmarked for threat prevention and detection, emergency personnel training and equipment.
The second study released by the Public Policy Institute of California centers around differing opinions of Orange County's white and Latino residents with respect to the region's prosperity, priorities, and politics. According to the authors, "Latinos remain more optimistic than the region as a whole about their own personal outlook and the county's future, despite their present anxiety about economic opportunities."
While Latinos in Orange County view themselves as have-nots and the majority of whites consider themselves as haves, Latinos are more likely than whites to consider their region a better place to live in the future. The study uncovers another point of difference between the two groups when it comes to Orange County's priorities. Whites are more likely to name growth as the most important issue that the region is currently facing, while Latino residents are more concerned about jobs and the economy. Both groups name traffic and transportation, housing, and population growth and development as the primary issues of importance in Orange County.
For more information on these and other reports released by the Public Policy Institute of California visit: http://www.ppic.org .
Housing Redevelopment Agencies and Low-Mod Fund in California
A new study documenting housing accomplishments as reported by various redevelopment agencies (RDAs) and citing results from six case studies of housing activities by such agencies was released by the Faculty Fellows Program of the California State University's Center for California Studies in October 2002.
Established by the state's Community Redevelopment Act of 1945 in cities and counties around California, these redevelopment agencies use the property increment revenues of the Low and Moderate Income Housing Fund for housing related programs and services that benefit low-and-moderate-income people. Within the four-year period that the study examined, the agencies reported involvement in a greater number of non-housing than housing related activities, but the number of housing related accomplishments increased over the same period. The study found that "new construction" constituted over a third of reported housing activities, followed by "rehabilitation" (20.4%) and "financial assistance" and "First Time Home Buyers Program" (15.3% and 13.8% respectively) activities.
Though RDAs usually do not specify a target income group for over half of the housing related activities, the study reports that a majority of "new construction", "rehabilitation" and "acquisition of covenants" projects that specified a target group were designated for very-low-income and low-income households. The authors voiced concern over the fact that only 13.98% of available funds in the Low and Moderate Income Housing Fund had been actually spent at the end of the 2000-2001 fiscal year.
Examining activities of redevelopment agencies in Alameda, Anaheim, Banning, Oakland, Port Hueneme, and Stanislaus, the study reports that agencies have generally been successful in using Low-Mod Funds to provide affordable housing. In addition to recommending expansion of the majority of redevelopment agencies and housing activities, the study also concludes that a more stringent review of RDA revenues and expenditures and better reporting requirements are necessary to improve delivery of affordable housing to low-income people in California.
For more information on The Impact of Redevelopment on the Low-Income People report please visit: http://www.csus.edu/calst/Government_Affairs/faculty_fellows_program.html .
State's Affordable Housing Crisis Continued Well into 2002
Californians are still experiencing an affordable housing shortage – a crisis that has been over a decade in the making – concludes a recent study released by the California Budget Project.
The study reveals that more than half of renter households statewide spend more than 30 percent of their income for rent. An even larger proportion of low income renters (88 percent) spend 30 percent of their income, while 61 percent of low-income homeowners spend more than half of their income on housing. Similarly, more than two-thirds of households headed by seniors pay more than 30 percent of income on shelter.
Ownership rates in California was another issue that the report examined. White households enjoy higher ownership rates than their Latino, African-American, and Asian counterparts. The state ownership rate was found to be the fourth lowest in the nation, falling ten percentage points behind the national ownership rate, which could largely be attributed to the state's high cost of housing. In addition, the study found that young families – and in particular individuals who are in their twenties and thirties – are much less likely to own a home, which is clearly demonstrated by the consistent decline in ownership rates for those subgroups between 1979 and 2001.
Another concern raised by the study is the prevalence of overcrowding and substandard living that the renter households experience in comparison to individuals who own their homes. The problem is particularly pronounced among Latino households, with more than one-quarter living in overcrowded conditions. The study offers snapshot comparisons between the cost of median priced homes and median, low, and very low income homes for the Bay Area, Central Coast, Central Valley, Inland Empire, and Northern California regions.
The study indicates that job growth is outpacing housing construction in the state and that ever-declining state and federal housing assistance provides little or no help to low- and middle-income Californians, who are affected by the housing shortage the most. The authors forewarn that "failure to address California's affordable housing crisis could further damage the vitality of the state's economy."
For more information on the study, visit the California Budget Project website at: http://www.cbp.org
FERC Judge Finds California Overcharged By $1.8 Billion for Power
On December 12, Federal Energy Regulatory Commission Administrative Law Judge Bruce Birchman ruled that wholesale power marketers unfairly charged California electric utility companies $1.8 billion more than they should have for electricity during the peak of the California power crisis. Among others, the power marketers include Duke, Enron, Mirant, and Dynegy. FERC rules required that the judge not review allegations of market manipulation in determining a refund estimate. Upon cessation of the current evidentiary process, FERC may alter the ruling if it finds additional information warrants it.
That additional information could in part come from a separate ruling on Tuesday, December 17, by a different FERC Administrative Law Judge, Peter Young. Judge Young ruled that California be permitted to submit pricing data from 14 Western states to support its case, opening the door to a potentially broader commission ruling basis. That judge also permitted California to bring evidence regarding the natural gas market into the electricity-focused review.
Census To Release Statistically Adjusted Data
While it is uncertain whether it will be used for any official purpose, the Census Bureau will release 2000 Census figures with adjustments to compensate for undercounting. The Justice Department recently announced that it would not appeal a federal court ruling that required the release of the statistically adjusted data. A number of state and local governments had sued to release the data, and had also sought its use for distributing billions of dollars in federal formula grant funding. The Commerce Department has not announced a timetable for release of the data.
For more information, see Bulletin, Volume 9, No. 28 (10/10/2002).
Attached is the California Congressional Roster for the 108th Congress. The roster will be updated and included in a subsequent issue of the Capitol Hill Bulletin when telephone numbers for the newly elected members become available.
The California Institute for Federal Policy Research
419 New Jersey Ave SE, Washington, DC 20003 202/546-3700 fax:202/546-2390 www.calinst.org
California Congressional Roster – 108th Congress
Dist. Member Name Party Office Address Phone 202- Fax 202-
43 Joe Baca D 328 Cannon 225-6161 225-8671
31 Xavier Becerra D 1119 Longworth 225-6235 225-2202
28 Howard Berman D 2221 Rayburn 225-4695
45 Mary Bono R 404 Cannon 225-5330 225-2961
44 Ken Calvert R 2201 Rayburn 225-1986
23 Lois Capps D 1707 Longworth 225-3601 225-5632
18 Dennis Cardoza D 503 Cannon 225-6131
48 Christopher Cox R 2402 Rayburn 225-5611 225-9177
50 Randy "Duke" Cunningham R 2350 Rayburn 225-5452 225-2558
53 Susan Davis D 1224 Longworth 225-2040 225-2948
20 Calvin Dooley D 1201 Longworth 225-3341 225-9308
4 John Doolittle R 2410 Rayburn 225-2511 225-5444
26 David Dreier R 237 Cannon 225-2305
14 Anna Eshoo D 205 Cannon 225-8104 225-8890
17 Sam Farr D 1221 Longworth 225-2861 225-6791
51 Bob Filner D 2428 Rayburn 225-8045 225-9073
24 Elton Gallegly R 2427 Rayburn 225-5811 225-1100
36 Jane Harman D 2400 Rayburn 225-8220 225-7290
2 Wally Herger R 2268 Rayburn 225-3076 225-1740
15 Mike Honda D 1713 Longworth 225-2631 225-2699
52 Duncan Hunter R 2265 Rayburn 225-5672 225-0235
49 Darrell Issa R 211 Cannon 225-3906 225-3303
12 Tom Lantos D 2413 Rayburn 225-3531
9 Barbara Lee D 1724 Longworth 225-2661 225-9817
41 Jerry Lewis R 2112 Rayburn 225-5861 225-6498
16 Zoe Lofgren D 102 Cannon 225-3072 225-3336
5 Robert Matsui D 2310 Rayburn 225-7163 225-0566
25 Howard "Buck" McKeon R 2351 Rayburn 225-1956 226-0683
37 Juanita Millender-McDonald D 1514 Longworth 225-7924 225-7926
42 Gary Miller R 1037 Longworth 225-3201 226-6962
7 George Miller D 2205 Rayburn 225-2095
38 Grace Napolitano D 1609 Longworth 225-5256 225-0027
21 Devin Nunes R 1017 Longworth T.B.A.
3 Doug Ose R 236 Cannon 225-5716 226-1298
8 Nancy Pelosi D 2371 Rayburn 225-4965 225-8259
11 Richard Pombo R 2411 Rayburn 225-1947
19 George Radanovich R 438 Cannon 225-4540 225-3402
46 Dana Rohrabacher R 2338 Rayburn 225-2415 225-0145
34 Lucille Roybal-Allard D 2330 Rayburn 225-1766 226-0350
40 Ed Royce R 2202 Rayburn 225-4111 226-0335
39 Linda Sanchez D 1007 Longworth T.B.A.
47 Loretta Sanchez D 1230 Longworth 225-2965 225-5859
29 Adam Schiff D 326 Cannon 225-4176 225-5828
27 Brad Sherman D 1030 Longworth 225-5911 225-5879
32 Hilda Solis D 1725 Longworth 225-5464 225-5467
13 Pete Stark D 239 Cannon 225-5065 226-3805
10 Ellen Tauscher D 1034 Longworth 225-1880 225-5914
22 Bill Thomas R 2208 Rayburn 225-2915 225-8798
1 Mike Thompson D 119 Cannon 225-3311 225-4335
35 Maxine Waters D 2344 Rayburn 225-2201 225-7854
33 Diane Watson D 125 Cannon 225-7084 225-2422
30 Henry Waxman D 2204 Rayburn 225-3976 225-4099
6 Lynn Woolsey D 2263 Rayburn 225-5161 225-5163
Sen. Barbara Boxer D 112 Hart 224-3553 415-956-6701
Sen. Dianne Feinstein D 331 Hart 224-3841 228-3954
Click here to return to the California Institute home page. Or click here to
e-mail.