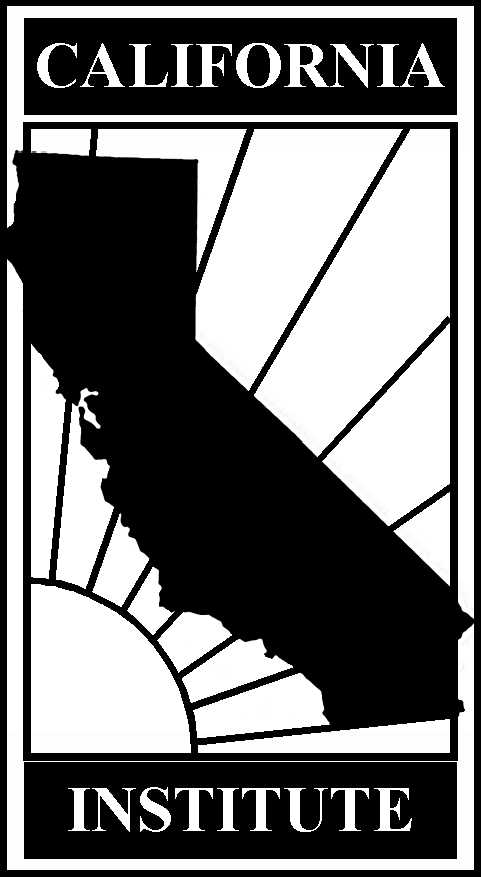 The California Institute for Federal Policy Research
419 New Jersey Avenue, SE, Washington, D.C. 20003
voice: 202-546-3700 fax: 202-546-2390 [email protected] http://www.calinst.org

California Capitol Hill Bulletin

Volume 9, Bulletin 31 — November 14, 2002 [or see pdf version] [or jump to the previous bulletin]
---
CONTENTS OF THIS ISSUE
California Elects Three New Members
Pelosi Elected House Minority Leader; Doolittle Becomes Republican Conference Secretary
House Extends Continuing Resolution; Transportation Leaders Unhappy About Highway Funding Levels; Welfare Renewal Postponed
Port Security Bill Moving Toward Enactment
PPIC Releases Survey on Land Use
Tech Industry Responds To Proposed Stock Options Rule
House Subcommittees Consider Invasive Species Legislation
Poverty Forecast for California's Youngest Is a Major Policy Concern
Senate Committee Examines FERC Oversight
State Settles With Electricity Marketer; Federal Subpoenas Issued
NASA to Restructure Manned Space Transportation Plans
---
To expand communications between Washington and California, the California Institute provides periodic faxed bulletins regarding current activity on Capitol Hill which directly impacts our state. Bulletins are published weekly during sessions of Congress, and occasionally during other periods. The e-mail edition is made possible in part by in kind donations from Sun Microsystems and IBM Corp.
---
California Elects Three New Members
When the 108th Congress convenes in January, California's Congressional Delegation will increase to 53 members (one more than during the prior decade), and the state's voters on November 5th added three new members to the California roster in the House.
Congressional history was made with the election of Democrat Linda Sanchez to the 39th District. She is the sister of Rep. Loretta Sanchez), and they will be the first set of sisters to serve together in Congress. Rep.-elect Sanchez, 33, is an attorney with experience in labor, employment, and civil rights law. She is a 1991 graduate of U.C. Berkeley and earned her law degree in 1995 from UCLA. She was elected to a new seat created by redistricting and the retirement of Rep. Steve Horn (Long Beach). A bio for Rep.-elect Sanchez is available at http://www.lindasanchez2002.com .
The 21st District elected Republican Devin Nunes, a Tulare native who now resides in Alpaugh. At 29, Rep.-elect Nunes will be one of the youngest members of the 108th Congress freshman class. A third-generation dairy farmer, Nunes received his A.A. degree from the College of the Sequoias, and received his B.S. and M.S. degrees from California Polytechnic State University. He was appointed a state director of the U.S. Department of Agriculture by President George W. Bush. Nunes's seat was created as a result of reapportionment and redistricting following the 2000 Census. A bio of Rep.-elect Nunes is available at http://www.nunesforcongress.com
Rep.-elect Dennis Cardoza (D – 18th) takes the Central Valley seat previously held by Rep. Gary Condit (Ceres), whom he defeated in the primary. Cardoza, 43, served in the California State Assembly from 1996 to the present, and he served on both the Atwater City Council and the Merced City Council. A resident of Atwater, Rep.-elect Cardoza received his B.A. degree from the University of Maryland in 1982. More information about Rep.-elect Cardoza is available at http://www.denniscardoza.com .
Pelosi Elected House Minority Leader; Doolittle Becomes Republican Conference Secretary
Rep. Nancy Pelosi (San Francisco) was elected Minority Leader by the Democratic Caucus on Thursday, November 14, by a vote of 177-29. She succeeds Rep. Richard Gephardt (MO), who has held the post since 1989. Rep. Pelosi becomes the first woman in Congress to be elected party leader; she was also the first woman to be elected Minority Whip in 2002. Pelosi, re-elected to her ninth term, is also the Ranking Member of the House Select Intelligence Committee and a member of the House Appropriations Committee. Her Appropriations Subcommittee assignments are: Foreign Operations, Export Financing and Related Programs Subcommittee; and Labor, Health and Human Services, Education and Related Agencies Subcommittee.
Rep. John Doolittle (Rocklin) was elected by his party to become Secretary of the Republican Conference. Doolittle, who will begin his 8th term in January, is a member of the House Appropriations Committee and sits on the Energy and Water and District of Columbia Subcommittees. He is also a member of the Budget Committee and House Administration Committee. In the 107th Congress, Rep. Doolittle served as Deputy Majority Whip and Coalitions/Outreach Vice-Chairman of the National Republican Congressional Committee. He is also a founding member of the Republican Study Committee, which is comprised of over 70 House Republicans and advances a conservative social and economic agenda in the House of Representatives.
The Republican Conference, as expected, easily re-elected Rep. Dennis Hastert (IL) as Speaker, and Tom DeLay (TX) as new Majority Leader. Rep. Ray Blunt (MO) becomes Majority Whip. Rep. Chris Cox (Newport Beach) retains his post as Chair of the Republican Policy Committee and the fifth ranking member of the House Republican leadership.
In addition to Pelosi's election, the Democrats also elected Rep. Steny Hoyer (MD) as Minority Whip and Rep. Robert Menendez (NJ) as Democratic Caucus Chair. The Senate easily re-elected Sen. Trent Lott (MS) Majority Leader and Sen. Tom Daschle (SD) Minority Leader.
House Extends Continuing Resolution; Transportation Leaders Unhappy About Highway Funding Levels; Welfare Renewal Postponed
By a vote of 270-143 on November 13, 2002, the House passed its latest stop-gap spending continuing resolution (H.J.Res. 124), which will keep the federal government functioning until January 11, 2003. In addition to funding government operations at existing levels, the CR provides $500 million for the creation of a Homeland Security Department. The White House is also granted the power under the CR to transfer up to $140 million in additional Homeland Security authority from other agencies' unobligated sources.
Much of the floor debate on the CR's reauthorization focused on a difference of opinion over the adequacy of Federal Aid Highway program funds. One provision would continue to fund state highway programs at the FY 2002 established level of $31.8 billion per year for part of the fiscal year. But it caps overall spending obligations for FY 2003 for highway programs at the minimum baseline level of $27.7 billion. This means that funds for the entire year could not exceed $27.7 billion while the resolution remains in effect or until the new Transportation Appropriations bill is enacted.
Transportation Committee members expressed concerned that the resolution's language creates confusion and will ultimately not guarantee full funding to the states. Led by House Transportation Chair Don Young (AK) and Ranking Member James Oberstar (MN), opponents of the CR viewed the cap as unjustified, arguing that the $4.1 billion shortfall should be filled by extra money available in the Highway Trust fund, and would not interfere with General Revenue funds. Rep. Young and other opponents attempted to recommit the bill through a procedural vote that ultimately failed 196 to 216.
The House Transportation Appropriations bill (HR 5559) was voted out of committee earlier this month. It restores roughly half or $4.4 billion of the $8.6 billion shortfall in highway funding proposed in President Bush's 2002-2003 budget. The cuts are as a result of negative fluctuations in the Revenue Aligned Budget Authority (RABA) formula, a mechanism that ties gas tax receipts and tire excises to a highway funding stream. The Senate version (S. 2808) funds highway programs at the more generous $31.8 billion level.
According to CalTRANS, California received roughly $2.6 billion in core highway funding dollars in FY2002, the highest of any state. The state would receive $2.1 billion in the House spending bill, compared to $2.4 billion in the Senate version (a difference of $338 million), according to the Federal Highway Administration. If funding is not maintained at the levels specified in the CR, the American Road and Transportation Builders Association predicts a loss of 12,069 jobs in California.
The Continuing Resolution also extends expiring welfare programs through January 11, 2003. An unemployment benefits extension bill passed by the House and up for possible consideration in the Senate would extend benefits further — to March 31, 2003. The 1996 Welfare Reform legislation (P.L. 104-193) expired on September 30th but Congress previously acted in another CR to extend welfare programs at current levels until December 31, 2002. The current versions of the House and Senate welfare overhaul bills contain conflicting language concerning work requirements, child care subsidies, family promotion programs, and other areas, and the CR's provision postpones action on welfare reauthorization until the 108th Congress. The House version of welfare reform was approved on May 16 on a party line vote; welfare reauthorization stalled in the Senate after Finance Committee passage. The length of the welfare extension will depend on which if either House bill the Senate accepts.
Port Security Bill Moving Toward Enactment
The Conference Report on the Maritime Transportation Security Act (S. 1214) moved closer to enactment on Thursday, November 14, as the Senate passed it by a vote of 95-0. The House is also expected to clear the bill before the end of the day.
The bill requires the development of a comprehensive anti-terrorism security plan to govern all of the nation's 361 ports and establishes a new matching grant program (75 percent federal – 25 percent local) to assist ports in improving security. Among other provisions, it also requires a national security card for port, maritime, and trucking employees working in secure areas and permits the Coast Guard to block ships from entering U.S. ports if they originated in non-secure foreign ports. The bill also authorizes the Coast Guard to establish anti-terrorism response teams and to train "Sea Marshals" to protect vessels and ports from terrorist acts.
A specific dollar amount was not authorized for the anti-terrorism grant program in the bill. The original House version had authorized $83 million per year for three years, but port authorities had requested funding of over $700 million. The grants may be used to mitigate the costs of security gates, fencing and other physical safety improvements at ports, as well as video, monitoring and other surveillance equipment, among other things.
The final conference report dropped the controversial provision establishing user fees to fund port security efforts, clearing the way for House and Senate passage.
The bill also authorizes the Transportation Department to make up to $500,000 in grants for construction of an addition to the American Merchant Marine Memorial Wall of Honor at the Los Angeles Maritime Museum in San Pedro. Federal funding for the project may not exceed 50 percent of the total cost.
PPIC Releases Survey on Land Use
The Public Policy Institute of California released its report, "Special Survey on Land Use" earlier in November 2002. The Survey found that "Californians recognize the challenges facing this fast-growing state – from too much traffic congestion to too little affordable housing – but most do not experience these troubles in their everyday lives." As a result, the Survey finds, residents are deeply ambivalent about their own part, as well as the government's role, in creating solutions.
According to the Survey, strong majorities say traffic congestion (81%), housing affordability (69%), population growth and development (63%), air pollution (60%), and the opportunity for well-paying jobs (59%) are at least somewhat of a problem in their area. Yet, Californians are generally satisfied with their own circumstances, with 62% very satisfied with the house or apartment they live in, and 29% somewhat satisfied. Also, 89% are very (57%) or somewhat (32%) satisfied with their neighborhood. And, contrary to popular belief, according to the report, most Californians are satisfied with their commute to work: 82% say they are very (54%) or somewhat (28%) satisfied.
As for solutions to land use and growth problems, there is very little consensus on how to handle the challenges, the report found. "Support is divided between slowing the pace of growth and development (22%), greater coordination between local governments (19%), improving local land use planning (18%), and more public funds (15%), while 16 percent believe that only better economic conditions will lessen the problems."
For a copy of the entire Survey, visit PPIC's website at: http://www.ppic.org .
Tech Industry Responds To Proposed Stock Options Rule
In response to a proposed rule by the International Accounting Standards Board (IASB), 33 information technology companies have pledged to voluntarily report stock options data on a quarterly basis. The IASB proposed last week that stock options must be counted as a company expense by 2004. The U.S. Financial Accounting Standards Board (FASB) is also expected to require stock option expensing within the next few years.
The companies, including California-based Intel, Cisco Systems and Sun Microsystems, hope that by voluntarily reporting on a quarterly basis which employees get options and the profit made on them when they are exercised, the proposed rule will be derailed. The companies will also disclose the percentage of options granted all employees compared to the amount received by company executives. By doing so, the companies expect to show that rank and file employees also benefit from stock options, not just executives.
The industry has argued that expensing options will harm the industry which relies on stock option incentives to hire and retain top-notch employees during a company's start-up years.
In a letter to FASB on November 4, the Semiconductor Industry Association (SIA) also supported quarterly, voluntary disclosure of stock option data, and reiterated its belief that options do not represent a company expense. SIA represents 90 percent of the U.S. semiconductor industry.
House Subcommittees Consider Invasive Species Legislation
On Thursday, November 14, 2002 the House Resources Committee's Fisheries Conservation, Wildlife and Oceans Subcommittee and the House Science Committee's Environment, Technology and Standards Subcommittee held a joint hearing on invasive species legislation. At the focus of the hearing were H.R. 5395, which addresses prevention, control, and eradication of invasive species among other issues, and H.R. 5396, which seeks to reauthorize and improve the Nonindigenous Aquatic Nuisance Prevention and Control Act of 1990 (NANPCA). In particular, subcommittee members were interested in learning about compliance with NANPCA, coordination among the agencies involved in implementation of the Act, and steps that need to be taken to insure further prevention and elimination of the invasive species problem.
Those testifying included: Steven A. Williams, Director of U.S. Fish and Wildlife Service; Timothy R.E. Keeney, Deputy Assistant Secretary for Oceans and Atmosphere of the National Oceanic and Atmospheric Administration (NOAA); Captain Michael W. Brown, Chief, Office of Operating and Environmental Standards, U.S. Coast Guard; and Gregory M. Ruiz, Senior Scientist, Smithsonian Environmental Research Center.
Generally, they spoke favorably of the overall direction of H.R. 5395 and H.R. 5396, but expressed concern about proposed deadlines, the screening process, and funding. In particular, Captain Brown reported that Pacific and Atlantic areas (which includes California) are NANPCA non-compliant, and stressed the need for mandatory compliance measures that will be released by the Coast Guard in 2004, replacing NANPCA voluntary compliance provisions. In addition, responding to the question of how the law should be changed to better address concerns of the agencies involved, Mr. Williams joined others in suggesting the need for more funding and public awareness of the problem.
For further information visit the Subcommittee's website at: http://resourcescommittee.house.gov .
Poverty Forecast for California's Youngest Is a Major Policy Concern
A new study released by the Public Policy Institute of California (PPIC) found that one-fifth of California's children under five are living in poverty. Race, ethnicity, parental education level, marital status, degree of participation in the labor market, and the region of their residence are the key factors that have a direct influence on the social and economic circumstances of such children.
In particular, the study reveals that Hispanic and Southeast Asian children, especially in foreign-born families, have the highest levels of poverty, while white and Asian children have the lowest. Following the Hispanic and Southeast Asian children, other groups living in poverty include: African-American children, Hispanic children in U.S.-born families, and American Indians. The study clearly exposes a strong link between foreign-born families and high levels of poverty. In comparison to the rest of the nation, California fares no better. While the rest of the nation had 18 percent of children that were living in poverty in 2000, over 20 percent of California's youngest lived poor. Not surprisingly, according to the 2000 Census, California families with young children were making a median family income of $39,800, which was about $4,1000 less than the corresponding figure for the rest of the nation.
In addition, PPIC's Deborah Reed and Amanda Bailey, authors of the study, found that there is a strong correlation between levels of parental education and child poverty, since the level of parental education often is a major determinant of family income. Accordingly, in 2000, almost one in four young children in California lived in a family in which neither parent or guardian had a high school diploma. Some of the other factors that Reed and Bailey found to have a connection with child poverty in California are participation of mothers in the work force, health insurance, and residential mobility of young children. In general, 60 percent of single and 53 percent of married mothers with young children work outside the home in California versus 71 and 63 percent respectively in the rest of the country. California also continues to have low figures of insured children. According to Reed and Bailey, "despite the recent expansion of health insurance programs for children and families, 20 percent of the state's young children remain uninsured compared to 15 percent in the rest of the nation." One factor that remains the same in California when compared to the rest of the nation is residential mobility. The study found that 40 percent of children in low-income families move residence each year, which is roughly the same as the national average.
Reed and Bailey note, however, that poverty levels vary significantly by region, race, and ethnicity. San Francisco Bay Area young residents fare substantially better than their San Joaquin Valley counterparts. In addition, Hispanic, Southeast Asian, and African-American and Indian-American young children are among the neediest groups in the state, particularly those from foreign-born families. Sadly, California is a leader in comparison to the rest of the nation with respect to poverty level of our youngest children.
For a full copy of the report, visit PPIC's website at: http://www.ppic.org .
Senate Committee Examines FERC Oversight
On Tuesday, November 12, 2002, in one of the last hearings with a Democrat in the Chairman's job for the near future, the Senate Government Affairs Committee held a hearing entitled Asleep at the Switch: FERC's Oversight of Enron Corporation. The hearing featured a Committee staff report — which finds that FERC "abdicated its core responsibilities" in the California power crisis — and testimony from Federal Energy Regulatory Commission members, and from two academic experts, including Stanford Economics professor Frank A. Wolak.
The report presented by Committee staffer David Berick found that, "In the face of Enron's tireless determination to game the system, FERC displayed a striking lack of determination to scrutinize the company's activities." It added that, "this was not simply FERC becoming another victim of Enron's misrepresentations; rather, on a number of occasions, FERC was provided with sufficient and specific information to raise suspicions of improper activities — or had itself identified potential problems — but failed to follow through."
The Government Affairs Committee report stated that Enron wanted to make sure that "the California crisis not be blamed on deregulation or market systems, in general, or on the market players in a deregulated environment specifically," and it concluded that "the rules and regulations of a federal agency such as FERC cannot effectively deter unreasonable market action if the agency fails to hold market participants accountable in the near term. It should not have taken Enron's collapse to finally trigger FERC"s investigation of the role of individual companies in the California energy crisis." The report recommends that "FERC must completely reorient itself to a changed and increasingly complex regulatory environment – an environment that FERC itself has fostered, but failed to adapt to."
Stanford's Wolak termed FERC a "fundamental enabler of supplier market power in California" until a June 2001 FERC order which signaled the Commission would be more willing to act in support of California regulators "convinced California market participants that FERC was now taking [a] far more active role in regulating the California market and that this more active presence in California benefitted system reliability and market performance" — thereby stabilizing power prices in the state. Seeking lessons learned from the crisis, Wolak concludes that long-term contracts should be a large part of the power market portfolio, state and federal regulators should coordinate more effectively, FERC should have had clear criteria for what constituted "just and reasonable" pricing, and, finally, "that FERC must regulate, rather than simply monitor wholesale electricity markets." He states, "What allowed the California crisis to exist was not a shortage observers with radar guns recording the speed of cars on the highway. It was the lack of traffic cops writing tickets and imposing fines on cars that exceeded the posted speed limit."
FERC Chairman Patrick Wood pledged to be more vigilant in reviewing energy marketer practices, commenting that "Participants in the energy market know that we are serious now." A major FERC report on the California crisis is expected in February 2003. The committee report credited Wood with stepping up FERC enforcement after his arrival.
Witness testimony is available at http://www.senate.gov/~gov_affairs/111202witness.htm . The 51-page FERC staff memorandum is available in Adobe Acrobat (pdf) format at http://www.senate.gov/~gov_affairs/111202fercmemo.pdf .
The pending adjournment of Congress kills proposals for sweeping energy legislation, but they are likely to be revised, expanded, and reintroduced next year. In recent days, House Energy and Commerce Committee Chairman Billy Tauzin (LA) attempted to push a bare-bones bill, including pipeline safety provisions and measures to assist the nuclear power industry, but the proposal still failed to win over Senate leadership opponents.
State Settles With Electricity Marketer; Federal Subpoenas Issued
On Monday, November 11, 2002, Williams Cos. agreed to reduce the price of its $4.3 billion long-term energy contracts with the state government by $1.3 billion. State officials — for whom the revision constitutes a major victory — said they would drop several lawsuits against the company in exchange. The company agreed approximately $400 million in refunds. Included in the refunds are $180 million in contract price reductions, $90 million for six power plant turbines to be given to the cities of San Francisco and San Diego for energy production, and $150 million to fund energy efficiency projects in cities, counties and water districts. Reportedly $80 million of the funds will be used to assist California schools in efforts to produce their own solar energy. California had sued Williams and several other companies, and settlement negotiations are underway on several tracks.
In a related story, according to press reports this week, federal prosecutors in San Francisco have issued subpoenas to seven major electricity marketers as part of a federal grand jury investigation into the manipulation of electricity prices during the California power crisis. The seven companies — Mirant, AES, Reliant, Duke Energy, Williams Cos., Dynegy and Southern Companies — have apparently acknowledged receiving subpoenas from the U.S. attorney's office. The companies, former partners with Enron in the California power market, may be under antitrust scrutiny for having sought to drive up electricity prices collusively.
NASA to Restructure Manned Space Transportation Plans
On Wednesday, November 13, the National Aeronautics and Space Administration (NASA) announced that it would make a major shift in its plans for human space flight development. The agency will move $2.4 billion over five years into an orbital space plane program designed to shuttle to and from the International Space Station. The new vehicle would carry up to 10 people, and NASA hopes one will fly in 2008. Three companies are competing for the contract to build the orbital space plane — Boeing, Lockheed Martin, and Orbital Sciences. NASA may need three or four planes to service the space station.
The funds for the orbital space plane would come from a program that seeks to replace the space shuttle with an upgraded alternative. The shuttle replacement program will still move forward, but the target for replacement will move back at least to 2015, and maybe later. The shift will keep the existing space shuttle orbiters operating for a longer period than previously envisioned, as the orbital space plane will supplement but not replace the shuttles.
On November 13, President Bush wrote to Congress requesting an amendment to the FY 2003 NASA budget in order to make the change. The VA-HUD-Independent Agencies appropriations bills, which contain funding for NASA, were considered by the House and Senate Appropriations Committees, but never reached the floor of either chamber. NASA reportedly plans to shift $882 million to the orbital space plane, $706 million to space station reserve funds, $662 million to space shuttle upgrading, and $75 million to biology and physics research for use on the station.
Click here to return to the California Institute home page. Or click here to
e-mail.