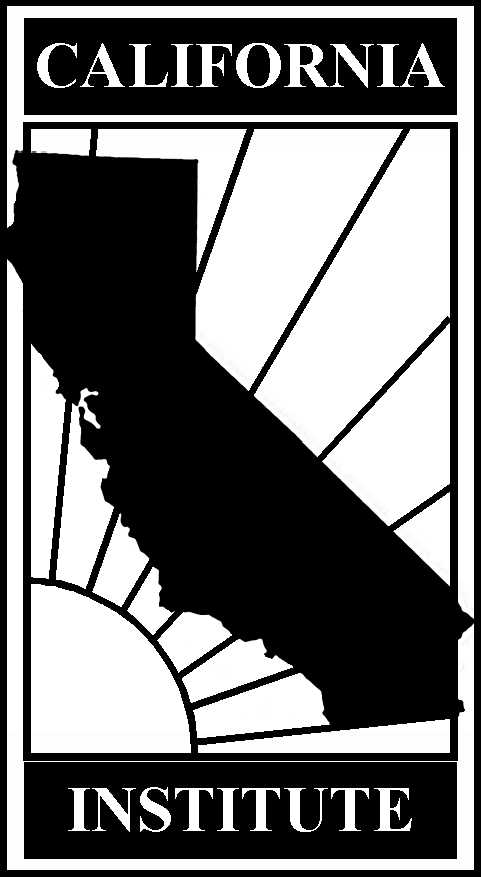 The California Institute for Federal Policy Research
419 New Jersey Avenue, SE, Washington, D.C. 20003
voice: 202-546-3700 fax: 202-546-2390 [email protected] http://www.calinst.org

California Capitol Hill Bulletin

Volume 9, Bulletin 30 — October 31, 2002 [or see pdf version] [or jump to the previous bulletin]
---
CONTENTS OF THIS ISSUE

Bipartisan California Delegation Unites to Preserve California Heritage

Raisin/Grape Crisis Spurs Call For Federal Aid

Southern Californians Support Nonstop DCA To LAX Flights

FERC Must Release Power Investigation Documents, Announces Rare Hearing in El Paso Case

Education Key Campaign Issue, According to PPIC Survey

State Budget Healthcare Cuts Modest According to CHCF

Report Finds Inflexibility In Transportation Sales Taxes

PPIC Surveys Homeland Security Concerns In California


ATTACHMENT: Analysis of FY 2003 Senate Interior Appropriations Bill
---
To expand communications between Washington and California, the California Institute provides periodic faxed bulletins regarding current activity on Capitol Hill which directly impacts our state. Bulletins are published weekly during sessions of Congress, and occasionally during other periods. The e-mail edition is made possible in part by in kind donations from Sun Microsystems and IBM Corp.
---
Bipartisan California Delegation Unites to Preserve California Heritage
Forty-eight of California's 54-member congressional delegation joined forces to sponsor a bill that would preserve 21 centuries-old historic missions throughout the state. The Missions, already designated as state historic sites, were built as early as 1769. Many need structural retrofitting and have poor plumbing and electrical systems. The bill instructs the Department of the Interior to set aside $10 million to help fund a $50 million restoration project administered by the California Missions Foundation. The rest of the money will come from the state and private donations. The project would also pay for restoration of deteriorating art work and artefacts and architectural preservation. The Missions are important educational resources as well as historic sites that link California with its colonial heritage, according to supporters of the project.
For more information, visit the California Missions Foundation at: http://www.missionsofcalifornia.org
Raisin/Grape Crisis Spurs Call For Federal Aid
The overproduction of grapes threatening the Central Valley's agriculture sector has prompted Central Valley Reps. George Radanovich (Mariposa), Cal Dooley (Visalia) and Richard Pombo (Tracy) to write Secretary of Agriculture Ann Veneman. The October 24th letter asks the Secretary to create a panel of Agriculture Department representatives to address the problems faced in the raisin, winegrape and concentrate industries. Valley growers report that demand for those products is lower than anticipated this year, while an 8 percent increase in grape production and a 7.2 percent increase in the raisin harvest has caused a crisis of oversupply.
The letter requests that the panel coordinate an action plan to address the problems faced in the affected industries, and then go on to work with Central Valley representatives to implement the plan. It also suggests that the panel include at least representatives from the following agencies: Agricultural Marketing Service; Risk Management Agency; Foreign Agricultural Service; Agricultural Research Service; Animal and Plant Health Inspection Service; Cooperative State Research, Education and Extension Service; Natural Resources Conservation Service; and Rural Development offices.
In a separate letter to Secretary Veneman on October 23, Rep. Radanovich also urged the Department to work with raisin industry officials on several initiatives, including: approval of a self-help vine-removal program by winter 2002; the USDA purchase of 20,000 tons of raisins for the Women, Infants and Children (WIC) program; $30 million in funding for a "Green Drop" program for an early and late season grape production management program; and the declaration of raisins as a surplus commodity so they can be supplied for international food aid programs.
Southern Californians Support Nonstop DCA To LAX Flights
Reps. Mary Bono (Palm Springs) and Jane Harman (Rolling Hills) were joined by fourteen other members of the California delegation from Southern California in a bipartisan letter to Secretary of Transportation Norm Mineta urging nonstop air service between Washington Reagan National Airport (DCA) and Los Angeles International Airport (LAX). The October 24 letter requests that the service be established with the two outside -the-perimeter DCA slot exemptions that have recently become available.
Congress created the slot exemptions in the AIR-21 law. However, even though the Department authorized the DCA-LAX service as part of its July 2000 initial AIR-21 slot exemption allocation decision, the service was terminated when DOT transferred the former TWA slot exemptions to another city, according to the letter.
The letter states that three air carriers meet the AIR-21 requirements of promoting network benefits and competition in multiple markets, and asks the Secretary to select one of those applicants to reinstate LAX-DCA service.
FERC Must Release Power Investigation Documents, Announces Rare Hearing in El Paso Case
A federal judge ruled this week that the Federal Energy Regulatory Commission must provide the state various documents regarding its investigation of electricity providers AES Corporation and Williams Companies. The companies are accused of improperly shutting down power plants during California's electricity crisis in order to reduce supply and artificially inflate energy prices. California officials, who are investigating the companies' allegedly improper practices, want to review information gathered during FERC's parallel process.
In addition, FERC on Wednesday, October 30, 2002, announced that it would hold a formal hearing on December 2nd in the case which charges that El Paso Corporation withheld natural gas at the California border during the electricity crisis in an effort to boost gas prices. It is rare for the Commission itself to hold a hearing and receive testimony — typically the Commission considers a case after the evidentiary process has been largely completed by an administrative law judge (ALJ) and internal staff work. The FERC has not met en banc for oral arguments for more than five years. In his ruling issued on September 24, 2002 — see Bulletin, Vol. 9, No. 26 (9/26/2002) — FERC ALJ Curtis Wagner Jr. found that El Paso Corp., "in a clear exercise of market power," illegally gamed California's natural gas market during the state's energy crisis, and "withheld extremely large amounts of capacity that could have flowed to its California delivery points." Judge Wagner did not outline a penalty scheme, but California officials estimate that El Paso's action cost the state between $3 billion and $4 billion in excess energy costs.
In other FERC news, on October 29, Allegheny Energy filed a motion asking FERC to dismiss California complaints about two power supply contracts because the matter is "inflicting significant financial harm" on the company. The California Department of Water Resources sued Allegheny and two dozen other power providers to renegotiate high-cost contracts signed during a period when the state's electricity market was operating in an aberrant fashion. In a separate filing on Oct. 21, Allegheny asked FERC to allow them to transfer the two California contracts to a new subsidiary, a move opposed by California officials who fear that the company could then default on the contracts with minimal financial harm.
Finally, in a FERC filing on October 23, the California Public Utilities Commission argued that FERC should develop a better method for determining whether electricity markets are operating fairly or unfairly. The filing stated, "A methodology for meaningful, sophisticated market power analysis is long overdue," and it argued for a real time pricing screen as well as other marketing mechanisms to identify the exercise of market power while it is underway.
Education Key Campaign Issue, According to PPIC Survey
With less than a week until the election, the Public Policy Institute of California (PPIC) released its most recent statewide survey results this week, finding that education remains a top priority among California voters when considering their choice for Governor. The report also examines Californians' views on education reforms, the Education Ballot Initiatives on the November ballot, President Bush's overall performance, and Iraq policy.
According to the authors, if voters had to select one issue for gubernatorial candidates to discuss in the campaign, respondents from all geographic regions, political parties, and ethnic groups would more likely want a focused discussion on education (21%), followed by employment and the economy (14%), the state budget (7%), taxes (7%), and electricity (6%). The report shows that residents are dissatisfied with the quality of public schools and the handling of some state reforms such as school spending, school facilities construction and maintenance, school accountability for test scores, and teacher quality improvements. On the other hand, Californians say that school quality is better now than two years ago and satisfaction levels have risen on each of the aforementioned education issues among Californians from February 2002 levels, according to the report.
The education ballot initiatives that voters will consider on November 5th each received general approval. Proposition 47, a measure that would float bonds to fund the supply of kindergarten services through higher education facilities is favored by 63 percent of likely voters, while Proposition 49, a before and after school program expansion measure is supported by 73 percent of voters.
According to the report, support for top ranked federal officials has waned. President Bush's overall performance approval ratings are at 60 percent, comparable to pre-September 11, 2001 levels, while support for the President's position on Iraq is at 51 percent, a slight decline from his 55 percent approval rating in September 2002.
A copy of this report can be viewed at: http://www.ppic.org
State Budget Healthcare Cuts Modest According to CHCF
The fiscal year 2002-2003 state budget imposes cost-saving measures amounting to $13 billion in cuts to California's healthcare system. Moreover, health and human services program cuts account for 35 percent of total budget reductions while they account for a disproportionately lower 27 percent of the total state budget. But a report published by the California HealthCare Foundation (CHCF) finds that cuts made are less damaging than proposals made earlier in the year.
The report entitled Health Policy Changes in the 2002-2003 California Budget shows that while overall healthcare spending decreased by 5 percent in 2002-2003, spending for MediCal, by far the state's largest health program, actually increased by 1 percent this year. Benefits to recipients are by and large not reduced, with most savings found through purchasing and management streamlining actions.
The issue brief describes the process of closing this year's budget gap, provides an overview of health programs affected by the 2002-03 budget, and discusses current and future implications. The issue brief bases its results on research and analyses conducted by the California Budget Project.
CHCF commissions research and analysis, publishes and disseminates information, convenes stakeholders, and funds development of programs and models aimed at improving the health care delivery and financing systems. A copy of this report is available at http://www.chfc.org .
Report Finds Inflexibility In Transportation Sales Taxes
A report by the California Policy Research Center (CPRC) examines the implications of Local Transportation Sales Taxes (LTSTs). LTSTs are the fastest growing source of revenue for local transportation projects in California. These voter-approved taxes bypass traditional financing obstacles, but they create a new structure along with a new set of challenges for a local transportation agencies' decision-making authority and flexibility, according to the brief.
LTST's dedicate a portion of a county's sales tax revenue to local transportation maintenance and construction projects. They are established by local ballot measures as funding sources for priority projects to be administered by transportation authorities. Although LTST benefits include securing a new revenue stream for transportation projects and authority accountability for project delivery, they are found to be not flexible enough to respond to changing circumstances because they limit the power of an authority's board to amend spending priorities once projects are underway.
The report encourages further LTST scrutiny to make sure related agencies are accomplishing their goal of meeting California's local transportation needs without creating new institutional impediments. A copy of this brief may be viewed on the web at: www.ucop.edu/cprc
PPIC Surveys Homeland Security Concerns In California
On October 4, 2002, the Public Policy Institute of California presented a paper at the Cities and Homeland Security session of the League of California Cities annual conference. The paper, Coping with Homeland Security in California: Surveys of City Officials and State Residents, was prepared by Mark Baldassare, PPIC, Christopher Hoene, National League of Cities, and Jonathan Cohen, PPIC.
The report analyzes the results of two surveys, one of California city officials conducted by the National League of Cities, and the other of California residents done by PPIC. Among the survey's findings and conclusions are:
– many city officials are concerned about homeland security, especially cyber-terrorism and biological and chemical attacks; but public safety, the economy and infrastructure are seen as more immediately important.
– most cities have addressed biological ad chemical attacks in their contingency plans, but few have paid attention to cyber-terrorism.
– most state residents see terrorism as a problem for California, and many consider power plants and the water supply to be potential targets. However, few residents worry a lot about being a victim of terrorism.
– a solid majority of state residents (60%) support a new cabinet-level Department of Homeland Security; however, only a slim majority (52%) would support a local tax hike to improve terrorism readiness in their police, fire, and public health agencies.
To obtain the full report, visit PPIC's website at: http://www.ppic.org .

Click here to return to the California Institute home page. Or click here to
e-mail.