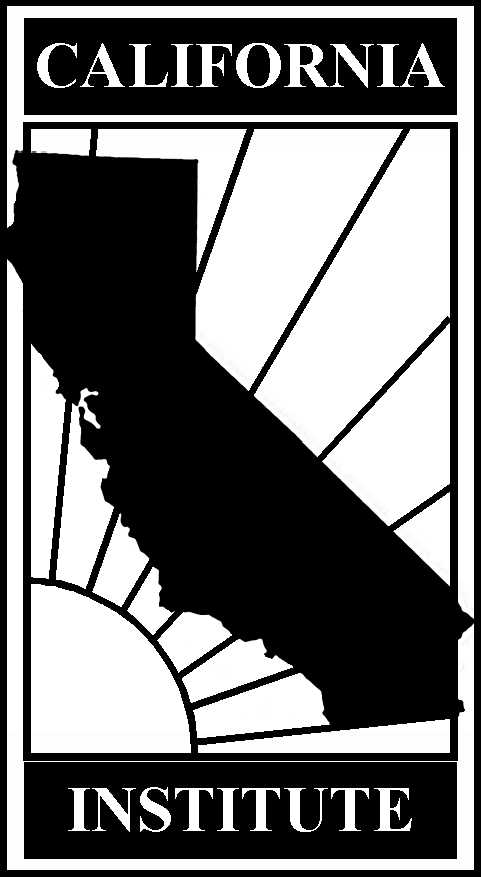 The California Institute for Federal Policy Research
419 New Jersey Avenue, SE, Washington, D.C. 20003
voice: 202-546-3700 fax: 202-546-2390 [email protected] http://www.calinst.org

California Capitol Hill Bulletin

Volume 9, Bulletin 28 — October 10, 2002 [or see pdf version] [or jump to the previous bulletin]
---
CONTENTS OF THIS ISSUE
Delegation Letter Circulating on Small Business Loan Program
Bipartisan California Delegation Backs Basing of Coast Guard Aircraft in State
President Moves To Reopen Ports
CR Will Fund Government Through October 18
Wineries Pleased By DOJ Direct Wine Shipments Provision
Ninth Circuit Issues Two Census Rulings: Redistricting OK Based on Raw Headcount, but Sampled Data Must Be Released Publicly
Energy and Commerce Subcommittee Examines Telecommunications in International Trade Agreements
Senate Banking Hearing on Transit Needs
Metropolitan Water District Votes No On Cadiz Project
House Passes Medical Device User Fee Bill
Thousands of Klamath River Salmon Die
NEPA Supporters Dispute Road Builder-Sponsored Environmental Streamlining Measure
Californians Satisfied with Government Response to Terror But Still Concerned About Threats
---
To expand communications between Washington and California, the California Institute provides periodic faxed bulletins regarding current activity on Capitol Hill which directly impacts our state. Bulletins are published weekly during sessions of Congress, and occasionally during other periods. The e-mail edition is made possible in part by in kind donations from Sun Microsystems and IBM Corp.
---
Delegation Letter Circulating on Small Business Loan Program
Reps. Darrell Issa (Vista) and Lucille Roybal-Allard (Los Angeles) are circulating a Dear Colleague letter asking their California delegation colleagues to sign a letter regarding cut backs in small business loan guarantees. According to the letter, the Office of Management and Budget did not modernize its credit subsidy calculation methods and, therefore, the Small Business Administration severely cut back its Section 7(a) loan program.
The letter to House Speaker Dennis Hastert urges immediate congressional action to rectify the problem. SBA on October 1 cut the amount of loans and the maximum loan size under the SBA Section 7(a) loan program. The loan program provides $11 billion of new capital for small businesses every year, according to the letter, and accounts for nearly half of the long-term credit that goes to California businesses. The letter states: "As we look to small businesses to restore economic growth in our state, the most important source of credit that fuels growth and job creation has been cut in half."
The letter urges Hastert to move legislation that prevents the SBA from imposing new limitations and mandates the development of a subsidy formula that is based on actual loss experience over the last 3 to 5 years.
Fifteen other members of the delegation have already signed on to the letter. Because of uncertainty regarding the adjournment of Congress, Reps. Issa and Roybal-Allard intend to send the letter out on Friday, October 11. For more information or to sign the letter, members' offices should call either Steve Cima (Issa) at x53906 or Don DeArmon (Roybal-Allard) at x51766.
Bipartisan California Delegation Backs Basing of Coast Guard Aircraft in State
In October, a bipartisan majority of California Members of Congress, led by Reps. Doug Ose (Sacramento) and Robert T. Matsui (Sacramento) signed a letter expressing support for basing an expansion of Coast Guard aircraft at McClellan Air Force Base in California. The letter, sent to Admiral Thomas H. Collins, Commandant of the U.S. Coast Guard, suggests that Sacramento would best accommodate the initial six-aircraft expansion of the Coast Guard HC-130J program and the flight testing, evaluation and training that would be required.
The letter states, "California has long been an ideal location for Coast Guard operations. Operations based at Air Station Sacramento extend south to the equator, west to Hawaii and north to Alaska, making the Coast Guard's presence not only an asset to the immediate community, but to the entire state of California and beyond. These new aircraft will be an integral part of search and rescue operations in the Pacific Ocean as well as border and drug interdiction operations along the U.S.-Mexico border." The authors add, "In addition McClellan would further benefit our state as it compensates for the disproportionate number of military bases closed during the BRAC process.
President Moves To Reopen Ports
On Tuesday, October 8, President Bush invoked the Taft-Hartley Act to force West Coast ports to reopen. The 29 ports have been closed since September 29 when management locked out dock workers claiming they were engaged in a devastating work slowdown. The union asserted the workers were only observing health and safety rules because of the loss of five lives over the past year. See, Bulletin, Vol. 9, No. 27 (10/03/02).
On Tuesday, a federal judge in San Francisco upheld the President's request and entered a temporary injunction ordering the union to go back to work. A hearing will be held next week to determine whether an 80-day cooling off period will be imposed, during which the ports would have to stay open while labor and management continued contract negotiations.
On October 4, Governor Gray Davis joined the other West Coast state governors in writing a letter to both the International Longshore and Warehouse Union and the Pacific Maritime Association urging them to end the shutdown and offering assistance to facilitate a settlement.
CR Will Fund Government Through October 18
By a vote of 272 to 144 on the evening of Thursday, October 10, the House of Representatives passed a continuing resolution (H J Res 122) to keep the federal government operating through Friday, October 18. The resolution replaces the previous measure which is set to expire on October 11. The House vote was proceeded by a motion to recommit offered by Appropriations Committee Ranking Democrat David Obey (WI), which would have extended the C.R. by only one day and which was defeated by a party line vote of 202 to 214. The Senate is likely to approve the measure.
Earlier, House Speaker Dennis Hastert (IL) had expressed hope that Congress could instead pass a C.R. that would extend to November 22. That plan met resistance from House Democrats and Senate leaders who are pushing for spending increases in some areas above FY 2002 levels.
Wineries Pleased By DOJ Direct Wine Shipments Provision
A provision endorsed by the San Francisco based Wine Institute was included in the omnibus Department of Justice Reauthorization conference report (H.R. 2215). The provision allows for winery-purchased wines to be directly shipped from California to other states, provided that the purchaser could have taken the wine home legally under other circumstances. The Wine Institute specifically acknowledged the efforts of Sen. Dianne Feinstein and Rep. Elton Gallegly (Simi Valley).
The provision is likely to help California's multibillion-dollar wine industry by providing a viable and legal alternative to purchasers who would otherwise be barred from transporting wines on airplanes due to heightened airline security rules. Currently, in a move which often serves primarily to benefit local wholesale beverage distributors, a number of states prohibit the shipment of wine to homes within their borders. The rule would exempt shipments of wine purchased in-person at wineries from these state restrictions. The purchaser must still be of legal age to buy wine, the shipment must require an adult signature upon delivery, and the wine must be for personal use and not for resale.
The DOJ conference report passed the House on September 26 by a vote of 400 to 4 and the Senate on October 3 by a vote of 93 to 5, and it is expected to be signed by the President. H.R. 2215 also authorizes: $66.3 million for the Office of Inspector General; $141.8 million for the department´s Antitrust Division; $1.55 billion for U.S. attorneys; $4.6 billion for the federal prison system; $1.58 billion for the Drug Enforcement Administration; and $4.13 billion for the Immigration and Naturalization Service.
For more information, visit the Wine Institute, which represents 605 California wineries and affiliated businesses responsible for over 80 percent of the nation's wine production and 93 percent of U.S. exports, at http://www.wineinstitute.org .
Ninth Circuit Issues Two Census Rulings: Redistricting OK Based on Raw Headcount, but Sampled Data Must Be Released Publicly
The Ninth U.S. Circuit Court of Appeals issued two rulings in two weeks pertaining to a longstanding battle over raw versus sampled census data. In one, it ruled that a raw headcount — one which did not use sampled data to compensate for undercounting — was legitimately used as the basis for last year's redistricting of legislative seats. In the other, it ruled that those sampled data must be released to the public. California is typically undercounted more severely than the nation as a whole.
On Tuesday, October 8, 2002, the three-judge panel unanimously ruled that the Census Bureau must release census figures which have been adjusted to compensate for undercounting during the 2000 Census. While the move may be appealed, the decision could affect the distribution of nearly $200 billion in federal formula grant funds whose allocation to state and local governments depends on decennial census figures. The decision affirms a 2001 ruling by a federal court in Oregon which found that the Freedom of Information Act required release of the adjusted data, which constituted a "final agency product." The judge noted that the Ninth Circuit had ordered release of adjusted census data following the 1990 census, despite the fact that the sampled numbers were not used to adjust the count.
But in a 2-1 decision on September 30, 2002, the same court ruled that the Bush Administration did not abuse its discretion when it decided to use solely headcount data to reapportion House seats and for distribution to states for use in redistricting of state and local legislative seats. (In fact, in 1999, the U.S. Supreme Court had determined that headcount data was required for apportionment of House seats.) The Ninth Circuit ruled that the Census Bureau has wide latitude in determining whether use of sampled data was "feasible" (the operative word used in the 1996 Census Act) for determining a final census count. The court determined that Commerce Secretary Donald Evans' use of raw headcount data was not an arbitrary and capricious act.
Shortly after conducting the 2000 Census with a door-to-door headcount, the Census Bureau employed statistical methods to estimate the number of persons who lived in dwellings the census takers were unable to count via questionnaires or in-person visits. After considering both approaches, the Bureau elected not to use the adjusted data – in part due to concerns about imperfections in the sampling process – and declined even to publish adjusted numbers for states, counties or cities (a national undercount figure was released). Several cities and other entities sued to force use of the sampled data, and two Oregon legislators sued to release the data.
Previously leaked figures indicate that the 2000 Census' national undercount was 3.2 million persons (1.2% of the total U.S. population), an improvement over the 1990 Census' 4 million undercount (1.6% of the total). Likewise, California's 2000 census undercount reportedly improved considerably from 1990. While California's undercount rate was 2.7% in 1990, it was just 1.5% in 2000. However, California's rate is still reportedly higher than the national rate, which is why use of unadjusted data causes California to lose formula grant funding.
According to those unpublished early estimates, there were 19 states with undercount rates below the national average (and therefore benefit from the use of unadjusted data), whereas California and the other 30 states had above-average undercount rates (and would therefore benefit from adjusted data usage). Within the state, California counties with undercount rates exceeding the national average include Alameda, Fresno, Kern, Los Angeles, Orange, San Bernardino, San Diego, San Francisco, and San Joaquin.
For more information, see Bulletin, Vol. 8, Nos. 29 (9/27/2001) and 31 (10/18/2002). To review a PricewaterhouseCoopers report on shifts among states in formula grant funding levels, go to http://www.cmbp.gov .
Energy and Commerce Subcommittee Examines Telecommunications in International Trade Agreements
The House Energy and Commerce Subcommittee on Commerce, Trade, and Consumer Protection held a hearing on October 9 regarding "Telecommunications and Trade Promotion Authority: Meaningful Market Access Goals for Telecommunications Services in International Trade Agreements."
The Subcommittee heard from several witnesses including: Florizelle Liser, Assistant U.S. Trade Representative for Industry and Telecommunications. Ms. Liser testified on the history of telecom trade agreements; the current state of play of telecommunications in bilateral Free Trade Agreements; and the coverage of these issues in other agreements going forward. She testified that the USTR, working with the Departments of State and Commerce, as well as the Federal Communications Commission have developed five core goals for the current trade negotiations with Singapore and Chile, which are intended to build on and expand existing telecommunications trade disciplines. These goals are: ensuring that domestic and foreign users (especially other suppliers such as banks, manufacturing plants, etc.) enjoy non-discriminatory access to the public telecommunications network; ensuring transparency and due process in the telecommunications regulatory regime, particularly relating to rulemaking and tariffs; ensuring effective regulatory oversight, including meaningful sanction authority; ensuring meaningful
access to networks of dominant providers of public telecommunications services where such providers still enjoy market power, to permit the growth of competitive networks; and ensuring a presumption towards deregulation, where competition obviates the need for economic regulation.
She also acknowledged that what is appropriate for relatively well-developed markets like Chile and Singapore may not be appropriate for other economies. Although the Administration has not yet developed proposals for use in broader regional and multilateral arenas, she assured the Subcommittee that the USTR is committed to consulting with Congress as it moves forward.
The testimony of all the witnesses can be obtained through the Committee's website at: http://energycommerce.house.gov .
Senate Banking Hearing on Transit Needs
On Tuesday, October 8, 2002, the Senate Committee on Banking, Housing, and Urban Affairs held a hearing on "Perspectives on America's Transit Needs." The Committee heard testimony from Federal Transit Administrator Jennifer Dorn; Charlotte Mayor Patrick McCrory; Eric Rodriguez, Economic Mobility Initiative Director for the National Council of La Raza; David Winstead, Transportation Coalition Chair for the Maryland Chamber of Commerce (on behalf of the U.S. Chamber of Commerce); Wendell Cox of the Heritage Foundation; and Maryland Planning Secretary Roy Kienitz.
A large portion of FTA Administrator Dorn's testimony focused on findings from the recently-released "Conditions and Performance Report." She noted that between 1990 and 2000, total spending on transit in the nation doubled, from $4.5 to $9.1 billion, and the state and local share of total transit expenditures increased from 42% to 53%. State and local transit funding tripled during the 1990s. She said a significant reason for the increased state and local share may have been that, beginning in 1998, federal formula funds could not be used for operating investments in areas with a total population greater than 200,000. She commented that public transit is an important component of terrorist response efforts.
Administrator Dorn estimated that a total transit investment of $14.8 billion would be required from 2001 through 2021 to keep transit facilities at their current level of operation and service, and that a $20.6 billion investment would be required to improve transit conditions and performance during that same period.
In response to questioning, Administrator Dorn stated that there are no plans to change the matching requirements in the current TEA-21 program. However, she expressed concern about increasing numbers of communities taking advantage of an 80% match, thereby reducing the number of communities able to take advantage of federal funds. She said she would prefer a greater number of communities at a 50% match than a smaller number at an 80% match. Responding to another line of questioning, she commented that the Administration believes that the guaranteed funding commitment has been one of the key successes of the TEA-21 transit program.
La Raza's Rodriguez commented that Latinos are more reliant on public transit than any other ethnic group. He noted that Latino families receiving TANF are three times more likely to be working than other TANF families. He also noted that 90 percent of Latinos live in metro areas, nearly half live in central cities, and one fourth live below the poverty line. He advocated increased Latino focus and Latino involvement in transit issues, doubling funding for job access and reverse commute programs, targeting investments in public transportation, strengthening guidance for LEP efforts (especially in areas like Georgia and North Carolina in which Latino communities are just emerging), strengthening civil rights protections, and improving accountability and involvement in MPO activities.
Mr. Cox of the Heritage Foundation commented that between 1990 and 2000, the nation saw a 3.1 minute increase in average travel time to work – which is triple the rate of growth between 1980 and 1990 — yet a smaller portion of the population is using public transportation than at any time in the 40 years since the Census Bureau began asking the question. Commenting that "transit is essentially about downtown," he said that there is little effort to provide transit services outside the central cities due to the basic form of urban areas. He commented that, despite the opening of a new light rail line, traffic congestion in Portland, Oregon has increased more than in any other metro area in the nation except Los Angeles. Virtually all the near future's projected growth in travel, he said, will be by automobile. He advocated using federal funds to encourage telecommuting, toll lanes, HOV lanes, and other ventures to alleviate transportation congestion in suburban areas.
Maryland's Keenan urged greater focus on non-commuter trips. He noted that only one fifth of Americans' trips are from home to work, so the census statistics miss 80% of the total. On another topic, he cited the example of San Francisco, where the metro areas ranks second in the nation in traffic congestion, but where so few residents of the City of San Francisco actually participate in the congestion (opting instead for public transit, telecommuting, and other means), the city is ranked only 29th in congestion. He also noted that, even more than state, local and federal spending, the largest expenditures on transportation in the nation are made by private individuals. He commented that 18 cents of every dollar spent by the American family is spent on transportation, and that transit spending in an area helps to reduce that amount. He added that transit benefits offset higher tax payments in some major U.S. metropolitan areas, so transit "is a good buy."
Mr. Winstead of the Chamber of Commerce advocated investments in transportation for goods movement, national security, and worker access to the workplace. He also commented that ethanol should be taxed at the same rate as other fuels, and he supports methods to accelerate permit review.
Information regarding the hearing will be available on the Senate Banking Committee website at http://www.senate.gov/~banking/02_10hrg/100802a/index.htm .
Metropolitan Water District Votes No On Cadiz Project
The Board of Directors of the Metropolitan Water District of Southern California (MWD) voted on October 8 not to pursue the Cadiz Water Storage and Supply Project. The plan would have called for a private/public partnership between MWD and the Cadiz Inc. to store and pump water from an underground aquifer in the Mojave Desert. See, Bulletin, Vol. 9, No. 23 (9/5/02). In announcing its decision, MWD stated: "The action was taken because of dramatically changed conditions on the Colorado River, making it unlikely that there would be sufficient surplus water to store as the proposed program anticipated in the near-term."
Senator Dianne Feinstein lauded the decision to forego the plan, stating: "Based on information from the U.S. Geological Survey and other scientists, I came to the conclusion that the project may have adversely affected the future of the California Desert and it should not be allowed to proceed."
House Passes Medical Device User Fee Bill
On October 9, by a vote of 406-3, the House passed H.R. 3580, the Medical Device User Fee and Modernization Act of 2002. The bill, sponsored by Reps. Anna Eshoo (Atherton) and James Greenwood (PA) establishes a user fee to be paid by medical device manufacturers seeking Food and Drug Administration approval for new products. The fee is patterned after that charged to prescription drug manufacturers under the Prescription Drug User Fee Act (PDUFA).
The fee will by used by the FDA to hire more employees with greater experience and purchase new equipment to process approval applications. The FDA has also agreed to meet goals on the timeliness of its application reviews.
The bill also reforms FDA's administrative processes and creates a structure for the regulation of reprocessing devices. Currently, devices, such as needles and catheters, may be used more than once on different patients if they have been "reprocessed." The bill requires additional scrutiny by the FDA for reprocessing products and requires that doctors be told if they are using reprocessed products so they can advise their patients.
Thousands of Klamath River Salmon Die
Over the last few weeks, as many as 30,000 salmon have died in the Klamath River in northern California and Oregon. Last Wednesday, October 2, the U.S. Department of the Interior argued that it is too soon to tell what is causing such a substantial die-off. However, many fishermen, environmentalists, Indian tribes, and California officials are claiming that the Department's water policy is to blame for the problem. They argue that it is the government's decision to divert water from the Klamath to upriver Klamath Basin farmers that is causing the die-off.
Last year, water deliveries to Klamath Basin farmers were cut back in order to send more downstream to help the fish. Those cutbacks, however, caused economic problems on many farms and prompted protests from the farmers. This year, the Administration gave the farmers their full allotment of water. The question now is whether that decision, resulting in 25 percent less water going to the fish, is causing the die-off.
California and federal officials estimate that about half of the adult Chinook population died before reaching spawning grounds and hatcheries upstream. California wildlife experts say this is the worst die-off in three decades.
In response, the U.S. Bureau of Reclamation increased water flows downstream, but it is expected to cut back on the flows after a couple of weeks.
NEPA Supporters Dispute Road Builder-Sponsored Environmental Streamlining Measure
On October 8th, 2002, the House Subcommittee on Highways and Transit conducted a review of H.R. 5455, the Expediting Project Delivery to Improve Transportation and the Environment Act, otherwise known as ExPDITE. This measure aims to streamline environmental regulations for the construction of highways and transit projects. It received starkly divided reactions between members of the road building and environmental communities at the hearing.
The ExPDITE measure reforms some National Environmental Protection Act (NEPA) processes by expanding lead agency authority, setting public participation deadlines, establishing clear dispute-resolution and judicial review guidelines, exempting highway projects from certain reviews, and delegating Federal environmental functions to State transportation agencies. The bill does not directly interfere with NEPA, although opposition forces argue that it weakens environmental stewardship by augmenting administrative powers of discretion.
Proponents of the bill, authored by Chair of the House Transportation and Infrastructure Committee Rep. Don Young (AK), argue that the bill is necessary to reduce and eliminate delays to projects that would otherwise be completed in a timely fashion. Speaking in support of the bill, John Horsley of the American Association of State Highway and Transportation Officials cited a two recent reports: a Government Accounting Office report that ranges completion durations for major construction projects between 9 and 19 years; and a 2001 Federal Highways Administration study that shows average federal environmental impact assessments of projects increasing from 2 to 5 years in duration over the last twenty years. Consequently environmentally safe projects now take, on average, 13 years to complete, according to Mr. Horsley. He referred to the current environmental review process as a "costly and time-consuming" maze of regulations. Other supporters of environmental streamlining laws argued that the delay was also costing lives due to substandard safety, adding to congestion, and eliminating construction jobs. No panelist, however, could specify how much time or how much money would be saved by H.R. 5455's approval.
Supporters of the current environmental review process objected to what they called exaggerated assertions made by the bill's proponents. Deron Lovaas of the Natural Resource Defense Council described environmental review delays as inconsequential, citing a recent FHWA report that found only 3% of project delays due to significant environmental impacts and other US government data showing the main project delay factors are a result of inadequate funding, low priority, poor project design, and local controversy. Other panelists urged rejection of H.R. 5455, arguing that environmental protections outlined in NEPA were threatened to be irresponsibly rolled back. According to ExPDITE's contenders, the bill cuts substantive protections by exempting agencies from liability, ignoring submission of new information and judicial review, and creating barriers to public participation. The bill is also redundant, according to the NEPA advocates, due to a recent administrative streamlining action issued by President Bush's "Environmental Stewardship and Infrastructure Reviews" directive.
The Subcommittee Chair Tom Petri (WI) assured panelists from both sides that his staff would meet individually to try and address concerns and move forward with a better solution to the project delay problem. For more information on this hearing please visit the House Transportation and Infrastructure website at http://www.house.gov/transportation/ .
Californians Satisfied with Government Response to Terror But Still Concerned About Threats
The latest Public Policy Institute of California (PPIC) Statewide Survey report finds that Homeland Security is still a problem among Californians although the majority of survey respondents still feel confident in the way government has handled terrorist-related preparedness. The report was cosponsored by the National League of Cities, the California League of Cities, and the California State Association of Counties.
In separate and concurrent surveys of city officials and California city-dwellers, nearly two thirds of city officials say that residents would be reluctant to raise taxes in favor of greater homeland security. In contrast, a majority of residents said they would approve such tax hikes.
The study also finds that the threat of terror has city officials in larger cities feeling more vulnerable than in those cities with populations of less than 10,000. The San Francisco Bay Area was the metropolitan region where city officials felt most vulnerable, and it was the only state region that ranked the threat of terror in the top three issues of concern.
With the exception of San Francisco, city officials are likely to view non-terrorism related issues as their most important priorities, according to the report. Officials are more concerned about public safety (64%), the economy (47%), and infrastructure (38%), while only 25 percent felt the same about terror- prevention.
Residents and city officials are generally satisfied with government's response to homeland security since September 11, 2001. 55 percent of California residents are confident in federal agencies' ability to prevent an attack. The President and the Governor received approval marks of 70 percent and 62 percent respectively from respondents for their performance on terrorism activities.
PPIC is a private, non-profit research organization. The Statewide Survey is intended to develop an in-depth profile of the social, economic, and political forces affecting California elections and public policy preferences. A copy of this report is available on the PPIC website at http://www.ppic.org.

Click here to return to the California Institute home page. Or click here to
e-mail.