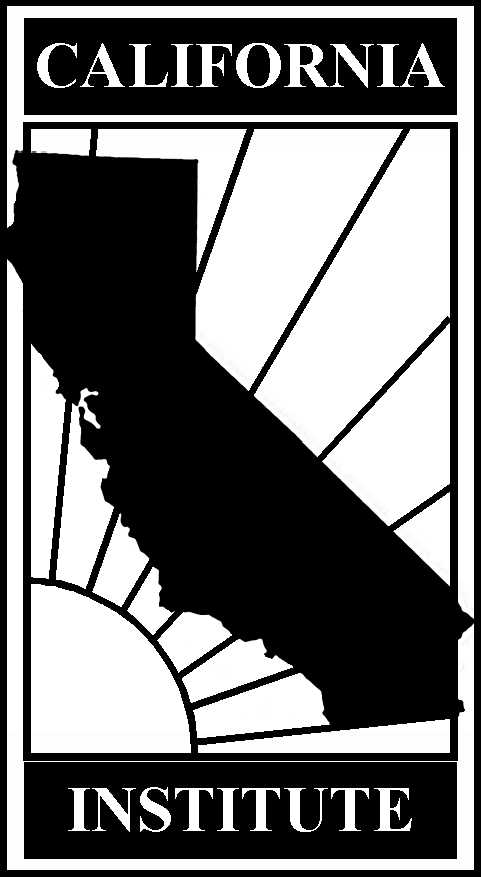 The California Institute for Federal Policy Research
419 New Jersey Avenue, SE, Washington, D.C. 20003
voice: 202-546-3700 fax: 202-546-2390 [email protected] http://www.calinst.org

California Capitol Hill Bulletin

Volume 9, Bulletin 27 — October 3, 2002 [or see pdf version] [or jump to the previous bulletin]
---
CONTENTS OF THIS ISSUE
Reps. Farr and Dreier Seeking Unanimous Bipartisan Cosponsorship for California Missions Preservation Act
House Passes Water Project Recreation; Includes Desalination Plan
House Passes California Lands Bills
Continuing Resolution Provides Funds For Another Week
Funding Remains Tight For Amtrak and Highways in House Transportation Spending Bill
Energy and Commerce Reviews Recording Industry Marketing
Justice Reauthorization Includes Five California Judgeships; Reauthorizes SCAAP
Invasive Species Still A Billion Dollar Threat, House Hearing Finds
FERC May Require Justification for Outages; Hill Californians Criticize Inaction
West Coast Ports Closed Over Labor Dispute; Two Sides Meet With Federal Mediators
Californians Attentive To But Unenthusiastic About November Elections, PPIC Survey Finds
Stories Initiative Urges Californians To Read Steinbeck's Grapes of Wrath; House Floor Reading On October 8
---
To expand communications between Washington and California, the California Institute provides periodic faxed bulletins regarding current activity on Capitol Hill which directly impacts our state. Bulletins are published weekly during sessions of Congress, and occasionally during other periods. The e-mail edition is made possible in part by in kind donations from Sun Microsystems and IBM Corp.
---
Reps. Farr and Dreier Seeking Unanimous Bipartisan Cosponsorship for California Missions Preservation Act
Reps. Sam Farr (Carmel) and David Dreier (Covina), chairs of the California Democratic and Republican Congressional Delegations, are circulating a Dear Colleague letter to all California Members of Congress urging that they sign on as original cosponsors of the "California Missions Preservation Act of 2002." California's 21 missions attract 5.5 million visitors per year and are an important part of the state's history.
"The primary goal of the legislation is to restore and repair the California missions and preserve the artworks and artifacts associated with them," the Members state. The letter, also led by Reps. Ken Calvert (Corona) and Lois Capps (Santa Barbara), notes that the missions not only contribute to tourism, but "they also serve the important educational function of providing a looking glass into our state history as part of the statewide fourth grade curricula in California schools."
The bill, which will be introduced early next week, would authorize a matching grant program, under the authority of the Secretary of the Interior, for the California Missions Foundation, which was established in 1998 to fund the restoration and repair of the California missions. The bill would authorize a total of $10 million during the five-fiscal year period from FY 2003 through FY 2007, far less than is reportedly needed. (From various sources, the foundation hopes to raise $5.2 million for visitor improvements, $5.8 million for artifacts preservation, and $39 million for structural repairs). Funding would still require action by the Appropriations Committees.
Offices of Members wishing to sign on as original cosponsors should contact Pamela Barry with Rep. Farr at x.5-2861 or Todd Gillenwater with Rep. Dreier at x.5-2305 as soon as possible.
House Passes Water Project Recreation; Includes Desalination Plan
On Tuesday, October 1, the House passed under suspension of the rules, H.R. 5460, the Federal Water Project Recreation Act, sponsored by Rep. Ken Calvert (Corona). The bill allows the Interior Department's Bureau of Reclamation to join with non-federal entities to develop and manage recreation projects. It also authorizes Reclamation to produce and sell information regarding its programs, and any profits would be used for recreation development.
The bill also included a measure, H.R. 4792, introduced by Rep. Steve Horn (Long Beach) earlier this year. The Horn language reauthorizes $55 million in federal funding through 2008 for the Desalination and Water Purification Research and Development program. The program helps fund research in water desalination and purification by universities, local governments, and other entities.
House Passes California Lands Bills
The House of Representatives under suspension of the rules passed two California-related land bills on September 24. Both bills were sponsored by Rep. Elton Gallegly (Simi Valley).
H. R. 640, the Santa Monica Mountains National Recreation Area Boundary Adjustment Act, will add 3,492 acres of public and private lands to the Recreation Area, without requiring federal expenditures. The added acres will protect the wildlife corridor between the Simi Hills and the Santa Monica Mountains.
H.R. 4917, the Los Padres National Forest Land Exchange Act authorizes the United Water Conservation District of California to convey approximately 340 acres to the U.S. Forest Service. In exchange, the Forest Service will transfer approximately 420 acres in the Los Padres Forest to the conservation district.
Continuing Resolution Provides Funds For Another Week
Before leaving town on Thursday, October 3, the House, by a vote of 404-7, passed H.J. Res. 112, which makes further continuing appropriations for FY 2003 through Friday, October 11. The measure is designed to maintain federal government operations beyond the period provided in the first FY 2003 CR, which had been scheduled to expire on Friday, October 4. Also on Thursday, the Senate approved the same measure by unanimous consent, forwarding the CR to President Bush for signature.
Funding Remains Tight For Amtrak and Highways in House Transportation Spending Bill
At a markup on September 26, 2002, the House Appropriations Committee passed an FY 2003 transportation funding bill which will replace $4 billion that would have been cut from highway accounts, but it rejected an amendment to fully restore an additional $4 billion in highway cuts. The yet to be numbered $60 billion bill was then narrowly approved by the committee on a party-line vote of 29 to 26, after the aforementioned funding restoration amendment failed by the same party-line vote.
The House bill currently restores roughly half, or $4.4 billion, of the $8.6 billion shortfall in highway funding proposed in President Bush's FY 2003 budget. The cuts relative to FY 2002 levels are as a result of negative fluctuations in the Revenue Aligned Budget Authority (RABA) formula, a mechanism that ties the highway funding stream gas tax receipts and tire excises. A slackening economy has helped reduce these revenues, resulting in reduced federal spending.
Transportation Appropriations Subcommittee Chair Harold Rogers (KY) stated that the lower spending level is necessary in the interests of fiscal discipline. "We can't afford it right now" he said. Democrats, led by Appropriations Committee ranking member Rep. David Obey (WI), argued that the reduction of federal highway dollars would cost construction jobs and lead to further deterioration of roads and infrastructure. Full restoration is supported by the National Governors Association, National Conference of State Legislatures, the National Association of Mayors, and the US Chamber of Commerce, among other national organizations.
As the largest consumer of highway dollars, California stands to lose the most of any state from the shortfall. According to the Federal Highway Administration, the state would receive $2,099,255,000 from in the spending bill, compared to $2,436,992,000 had funding been fully restored (a difference of $337,767,000). If funding is not increased, the American Road and Transportation Builders Association predicts that it would result in a loss of 12,069 jobs in California. According to CalTrans, California received roughly $2.6 billion in core highway funding dollars in FY2002. The Senate's Transportation funding bill restores the entire amount; setting the stage for a significant conference issue.
In the same markup, Committee leaders voted to fund Amtrak, the nation's ailing national rail system, at $764 million, the minimum amount the Department of Transportation reported is necessary for operations. An amendment authored by subcommittee ranking minority member Rep. Martin Sabo (MN) unsuccessfully sought to increase Amtrak's funding level to $1.2 billion, the same amount as in the Senate transportation appropriation bill. According to the GAO, Amtrak is currently $8.3 billion in debt and has lost money every year since its inception in 1971. California is the biggest investor in Amtrak operations in the nation.
For more information on this hearing please visit the House Transportation and Infrastructure website at http://www.house.gov/transportation/ .
Energy and Commerce Reviews Recording Industry Marketing
The House Energy and Commerce Committee on Telecommunications and the Internet held an oversight hearing on Tuesday, October 1, to review the recording industries marketing practices to minors. During her opening remarks, Rep. Jane Harman (Rolling Hills) stated that although she found many instances where the content of recordings were violent and degrading, she believes that it is parents who must make the judgment on what their children listen to.
Among the witnesses testifying were: C. Lee Peeler, Deputy Director of the Bureau of Consumer Protection, Federal Trade Commission; and, Hilary Rosen, Chairman & CEO, Recording Industry Association of America. Mr. Peeler testified that, although the recording industry, like the entertainment and game industries, has taken steps to implement voluntary guidelines and industry codes governing the placement of advertising for recordings with explicit sexual and/or violent content, several areas of concern remain. He testified that "Although the self-regulatory codes of the movie and game industries place limits on the marketing of rated products to young people, the guidelines of the music industry do not. In the music industry's view, unlike the rating systems of movies and games, its "Parental Advisory" Labeling Program is not age-based and is not intended to indicate whether labeled music may be inappropriate for any specific consumer age."
Ms. Rosen, in her testimony, emphasized that the recording industry is the only one that makes its albums available in an edited version, if the original version contains explicit material. She outlined other steps the industry has taken to control teenagers access to explicit content and argued that federal regulation is unnecessary. Ms. Rosen also stressed that today probably the vast majority of the distribution of recordings is done through peer-to-peer Internet sharing networks that pirate the copyrighted recordings and operate outside the bounds of the legitimate recording industry.
Testimony of all the witnesses can be found on the committee's website at: http://www.energycommerce.house.gov .
Justice Reauthorization Includes Five California Judgeships; Reauthorizes SCAAP
The Department of Justice Reauthorization bill, H.R. 2215, includes five new judgeships for the Southern District of California, as well as a temporary judgeship for the federal court in Los Angeles. The five new positions will go to the San Diego federal court. The Southern District's caseload has more than tripled over the last several years, from 1,200 felony cases in 1994 to 3,900 in 1999.
The bill also reauthorizes the State Criminal Alien Assistance Program (SCAAP) through FY 2004. The provision was sponsored by Senator Dianne Feinstein.
The House passed the conference report to the bill on September 26, by a vote of 400-4. The Senate passed it Thursday, October 3, by voice vote, after invoking cloture by a vote of 93-5.
Invasive Species Still A Billion Dollar Threat, House Hearing Finds
At a September 30th, 2002 hearing, the House Agriculture Subcommittee on Department Operations, Oversight, Nutrition and Forestry heard testimony from federal and scientific experts on the growing threat of non-native species of plants, animals, and pests — otherwise known as invasive species — to the economy, human health and the natural habitat. Panelists also suggested strategies to better eradicate, contain, control and prevent the outbreak of invasive species.
One of the primary barriers to tackling invasive species, according to James Butler, a top official at USDA's Animal Plant Health Inspection Service (APHIS), is cooperation across state and agency jurisdictions. Mr. Butler noted the successes of emergency responses to invasive species outbreaks, but he also supported research efforts to enhance the understanding of new species and to develop long-term eradication and control strategies.
Butler described APHIS as a "safeguarding system," administering efforts to inspect, survey, and eradicate pests and diseases. APHIS and the Agricultural Research Services has helped California authorities in the effort to fight an ailment known as Pierce's Disease and its vector, the Glassy Winged Sharpshooter (GWSS). Pierce's Disease remains the most serious biological threat to California's $33 billion wine and table grape industry, causing an estimated $14 million in damage over the past several years and looming as a potentially disastrous hazard should its presence expand widely.
The GWSS is not the only significant non-native threat to California, according to other experts at the hearing. A panelist from the USDA touted the success of a partnership program in the Cleveland National Forest in Southern California to control invasive plants and restore native species. The spread of the relatively new pathogen known as Sudden Oak Death Syndrome devastated thousands of oaks in coastal California areas impacting the California lumber industry. APHIS responded with an emergency eradication program in California and Oregon to contain the disease's spread, the panelist stated.
In addition, California has the nation's worst infestation of the Yellow Starthistle, a weed from southern Europe that can blanket entire rangelands with thorny spines, displacing other more nutritious forage plants. According to the Weed Science Society of America's Robert Hedberg, Yellow Starthistle infestation in California more than doubled between 1991 and 2000. Other invasive species posing as a threat to California include the Mediterranean Fruit fly, the Tamarisk water weed, and Red Imported Fire Ants.
Ann Bartuska of the Nature Conservancy Group expressed support for a national strategy on invasive species and urged the Subcommittee to consider: aggressive prevention strategies; effective Early Warning Systems; rapids response enhancements; a permanent fund specifically for invasive species; Local incentive stimulation; and improved inter-agency coordination.
For more information on this hearing please visit the website of the House Committee on Agriculture at http://agriculture.house.gov/ .
FERC May Require Justification for Outages; Hill Californians Criticize Inaction
According to press reports this week, the Federal Energy Regulatory Commission is considering requiring electricity generators to certify to the commission that power plant outages are due to legitimate reasons rather than in order to inflate prices. A September 17 report by the California Public Utilities Commission alleged that most of the generating plant outages during the peak of California's energy crisis last year were avoidable and may have served little greater purpose than to increase electricity prices manyfold and send portions of the state into unnecessary blackout periods. See Bulletin, Vol. 9, No. 25 (9/19/2002).
This week, William Hederman, head of FERC's office of market oversight, was quoted as telling an energy conference that the commission was considering a requirement to have power company executives take "personal responsibility" for power outages and to certify that there was a mechanical or other legitimate reason for the action. He reportedly said that the proposal might be included in a market design rulemaking process. In the wake of the Enron accounting scandal, the Securities and Exchange Commission in August required top corporate officials to certify financial outputs.
Duke Energy, Williams Companies, AES, and Mirant Corp have responded to the CPUC report; Reliant and Dynegy are still developing their responses. Responses are being collected by state Sen. Joe Dunn, chairs of a committee that is investigating allegations of energy market manipulation.
On Tuesday, October 1, several California Democratic Congressional Delegation members held an event to again press for House Committee action in response to the California power crisis. Led by Rep. Sam Farr (Carmel) and members of the Energy and Commerce Committee, the members argued that refund of the $9 billion in overcharges by out-of-state wholesale electricity generators is particularly needed in the state given a $25 billion State budget deficit which is reducing expenditures on health & education in CA. The participants also argued that provisions being proposed in a conference committee working out energy bill details would not alleviate California's needs.
West Coast Ports Closed Over Labor Dispute; Two Sides Meet With Federal Mediators
Negotiations between the Pacific Maritime Association (PMA) and the International Longshore and Warehouse Union (ILWU) fell apart this past weekend, resulting in the closure of 29 West Coast ports running from San Diego to Seattle. The PMA, which represents shipping lines and terminal operators, ordered an "indefinite" lockout on Sunday night, contending that dock workers were engaging in a work slowdown. The union countered that it had only instructed its members to abide by all workplace rules, because they were working without the protections afforded by a contract. The prior contract expired on July 1, but was extended by the parties on a day-to-day basis through September 2.
Among the major issues of contention is how to handle union jobs lost through improved technology. PMA members want to introduce new technology, such as scanners and cameras, to speed cargo processing through the ports. The union, in exchange, wants minimum job levels and broader control over technology-related jobs.
West Coast ports handle over $300 billion in trade each year, with the Los Angeles/Long Beach port accounting for almost $200 billion of that. Experts estimate that the closed docks are costing about $1 billion a day, and could balloon to an average $2 billion per day if the action lasts 10 days.
On a positive note, after a false start earlier this week, the two sides met with a federal mediator on Thursday. If the parties agree, the Federal Mediation and Conciliation Service can arbitrate the dispute. Some third parties are also calling for the President to invoke the 1947 Taft-Hartley Act, which gives him the right to order an 80-day cooling off period. However, under the Act, the President would have to determine that the lockout poses a "threat to the national health and safety," not just an economic problem, and that finding would have to be supported by a federal court.
Californians Attentive To But Unenthusiastic About November Elections, PPIC Survey Finds
The latest Public Policy Institute of California (PPIC) Statewide Survey finds that likely California voters are more interested in the current gubernatorial campaign than they were four years ago, although they are not satisfied with how the campaign is conducted. The survey also examines voter support for bond measures, views on the quality of life, and future economic prospects.
According to the survey, 80 percent of California voters say they are following the race for Governor closely, compared to only 54 percent surveyed in September 1998 when Gray Davis was running against Republican Dan Lungren. Recognition of advertisements for the gubernatorial race has also increased since 1998 with 72 percent of voters saying they have seen commercials produced by Gov. Davis and his challenger Bill Simon, compared to 38 percent in 1998.
The survey shows a general lack of enthusiasm for various aspects of the campaign among California voters — 55 percent of voters are dissatisfied with their choices for Governor, while 69 percent say that campaign ads are unhelpful to them in deciding who to vote for. 64 percent of likely voters among those surveyed say that candidates don't focus enough on important issues. Further, respondents expressed the highest interest in policy issues candidates support (50%), followed by a candidates' character (18%), level of experience (11%), intelligence (7%), and party platform (6%).
PPIC is a private, non-profit research organization. The Statewide Survey is intended to develop an in-depth profile of the social, economic, and political forces affecting California elections and public policy preferences.
A copy of this report can be viewed on the PPIC website at http://www.ppic.org .
Stories Initiative Urges Californians To Read Steinbeck's Grapes of Wrath; House Floor Reading On October 8
With a sellout event in San Francisco featuring Studs Terkel and cosponsored by the Center for Steinbeck Studies at San Jose State University, and myriad other events up and down the state, the California Council for the Humanities this week kicked off its "California Stories" venture, which seeks to have every Californian read John Steinbeck's landmark 1939 novel, The Grapes of Wrath.
In conjunction with the state effort, California Members of Congress will read portions of the novel into the Congressional Record during special orders on Tuesday, October 8.
Calling the book a "quintessential California story," state officials, both California Senators, many Members of Congress, dozens of mayors, and more than 100 local libraries are among supporters of the effort to conduct local book discussions, film series, lectures and music programs based on the Pulitzer Prize-winning novel throughout the month of October. Readings from the Grapes of Wrath will take place at 148 public libraries throughout the state.
For further information regarding the statewide effort, visit http://www.calhum.org , or contact Alden Mudge with the California Council for the Humanities at 415-391-1474.
Offices of Members wishing to participate in the October 8 activities on the House floor should contact Kate Riley with Rep. Farr at x.5-2861.
Correction
In last week's Bulletin, (Vol. 9, No. 26 (9/26/02)), the article entitled Judiciary Subcommittee Addresses Cyberspace Copyright Piracy incorrectly attributed remarks which were actually made by Rep. Darrell Issa (Vista) to Rep. Adam Schiff (Burbank).
Click here to return to the California Institute home page. Or click here to
e-mail.