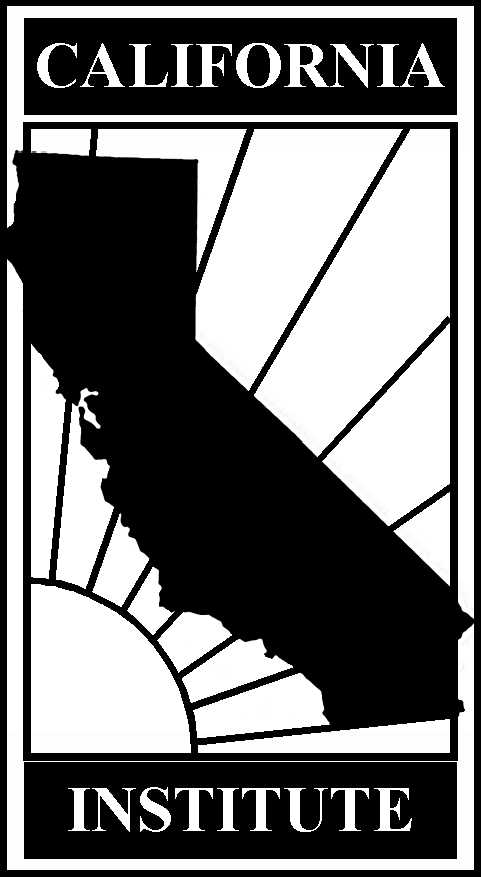 The California Institute for Federal Policy Research
419 New Jersey Avenue, SE, Washington, D.C. 20003
voice: 202-546-3700 fax: 202-546-2390 [email protected] http://www.calinst.org

California Capitol Hill Bulletin

Volume 9, Bulletin 25 — September 19, 2002 [or see pdf version] [or jump to the previous bulletin]
---
CONTENTS OF THIS ISSUE
Eshoo and Calvert Seek Cosponsors for Bill To Bolster Energy Department Science Office
Power Blackouts Were Avoidable, Says Report By California Public Utilities Commission
House Judiciary Examines Foreign Student Tracking Efforts
Farm Bill Implementation Receives Mixed Review At Senate Agriculture Committee Hearing
Welfare Reform Act Due To Expire At End of Month
Business Group Recommends Expensing of Stock Options
California Home to Least Affordable Cities in America
---
To expand communications between Washington and California, the California Institute provides periodic faxed bulletins regarding current activity on Capitol Hill which directly impacts our state. Bulletins are published weekly during sessions of Congress, and occasionally during other periods. The e-mail edition is made possible in part by in kind donations from Sun Microsystems and IBM Corp.
---
Eshoo and Calvert Seek Cosponsors for Bill To Bolster Energy Department Science Office
On Tuesday, September 17, 2002, Reps. Ken Calvert (Corona) and Anna Eshoo (Atherton) wrote to their California colleagues seeking cosponsorship of H.R. 5270, the Energy and Science Research Investment Act. The bill calls for a doubling of the authorization for the Department of Energy's Office of Science, an "important but chronically under-funded part of our federal research effort."
The Office of Science houses the magnetic fusion energy sciences program, for which the lion's share of funding is spent in California. Other key activities of the Office of Science which benefit California considerably include high energy physics, basic energy sciences, and advanced scientific computing research. California received $713 million from the Office's programs in FY 2001, far more than any other state. The authors note that funding for the Office has declined relative to inflation.
The letter uses as an example California's two "light source" machines, which draw hundreds of scientists every year and which permit detailed analysis of proteins, viruses and other materials at cellular and atomic levels. "California industry depends on this level of precision for the development of semiconductor process and fabrication, cancer research, and drug development, among other practical applications.
Offices of Members wishing to cosponsor the bill should contact Stephen Keenan with Rep. Eshoo (5-8104) or Paul Doucette with Rep. Judy Biggert (5-3515).
Power Blackouts Were Avoidable, Says Report By California Public Utilities Commission
On Tuesday, September 17, 2002, the California Public Utilities Commission (CPUC) released a report which found that the power plants which were running during the state's energy crisis could have expanded their operation and prevented rolling blackouts. The power marketers who failed to do so thus contributed to the "unconscionable, unjust and unreasonable electricity price spike that California experienced" during the time. On average, generators had 35% of generating capacity out of service during critical blackout hours.
According to the report, the CPUC obtained and analyzed data on power production, power plant outages, bidding behavior of electricity generators and electricity transmission during the 38 blackout and service interruption days in California occurring from November 2000 through May 2001. Analyzing operations, bids and production and transmission of electricity on the 38 blackout and service interruption days of the five largest non-utility electricity generators – Duke, Dynegy, Mirant and Reliant and AES/Williams – the report concluded that most of California's power blackouts and service interruptions need not have occurred.
The report's authors found that plant maintenance schedules and natural gas price spikes were impactful but that there was still adequate generating capacity to prevent two thirds of Northern California blackout hours and all of the Southern California blackouts. For the period studied, the five generators could not have supplied enough energy to avoid Northern California's blackouts through January 2001, according to the report, but every blackout thereafter could have been avoided.
Further, the report states that investigations are ongoing, noting that for purposes of this report the authors treat as valid every plant outage reported by any generator, even though reported plant outages were well above historical averages during this period.
Data for the five generators' plants showed that between 37% and 46% of the total generating capacity was either not available, or not supplied, on the 32 statewide blackout and service interruption days that were examined by the report. Out-of-service or unused capacity represented 37% of Dynegy's capacity, 38% of Duke's, 42% of Reliant's, 42% of Mirant's, and 46% of Williams/AES's. The power generators countered that their plants produced power at rates well above historical levels.
The report concluded that several steps should be undertaken by the Federal Energy Regulatory Commission, including revocation of its "enormous and unjustifiable recent increase in the price caps for California electricity (from $92 per megawatt to $250 per megawatt)." The report also concluded that the Cal ISO rules should be rewritten "to reduce gaming and market manipulation and prohibit deceptive bidding and power scheduling," and that "FERC must protect California's and the states' crucial role in regulating electric utilities and transmission organizations."
The full report, 70 pages in Adobe Acrobat (PDF) format, is available on the CPUC website at http://www.cpuc.ca.gov/word_pdf/misc/generation+report.pdf .
House Judiciary Examines Foreign Student Tracking Efforts
The House Judiciary Subcommittee on Immigration, Border Security, and Claims held an oversight hearing Wednesday, September 18 on "The I.N.S.'s Implementation of the Foreign Student Tracking Program." Although Congress, in 1996, mandated that the Immigration and Naturalization Service establish a program to monitor foreign students entering the United States on student visas, INS never did. Subsequent to the September 11th attacks, Congress passed the USA Patriot Act and appropriated $36.8 million for the implementation of the program. Senator Dianne Feinstein sponsored the legislation ordering INS to install a tracking system. Since then, INS has moved to put in place an Internet-based tracking system, known as SEVIS (Student and Exchange Visitor Information System).
Janis Sposato, an Assistant Deputy at INS, testified that the agency is on track to meet the January 1, 2003 deadline set by Congress in the Patriot Act. She detailed the steps INS has already taken to implement SEVIS, including issuing a proposed rule regulating how U.S. higher education and vocational training institutions will effectuate SEVIS. She expected the final rule to be published shortly. Sposato also testified that INS is employing private contractors to visit each U.S. school accepting foreign students to certify their ability to monitor foreign students and provide SEVIS training if necessary. She acknowledged, however, that with over 70,000 colleges and technical schools admitting foreign students, the on-site visits would not be completed by the January deadline.
Despite Ms. Sposato's optimistic testimony, the Inspector General for the Department of Justice, Glenn Fine, testified that it was unlikely that INS could fully implement SEVIS by the January deadline. Although he credited INS with making significant strides in implementing the program and acknowledged that it may be "technically operational" by January, there remain several deficiencies. Among those, according to IG Fine, are whether INS will assign and train sufficient numbers of full-time staff to review and approved the schools' applications to access SEVIS, whether it will conduct sufficient and thorough on-site visits of schools applying to accept foreign students, whether it will adequately train school officials to use SEVIS, and whether it will train INS inspectors and investigators adequately to use SEVIS to detect fraud.
Terry Hartle of the American Council on Education also voiced concerns about the implementation of the program. Although he emphasized that U.S. schools supported a tracking system and would do everything they could to meet the January deadline, he detailed several issues that INS has not resolved. His primary concern was that INS has not issued final rules governing what schools will be required to do to meet the program requirements. Given that the deadline is only 125 days away, he testified, U.S. schools are very concerned that they will either not know what is required of them, or will not have sufficient time to get their own administrative compliance systems up and running.
The testimony of all the witnesses can be obtained through the full Committee's website at: http://www.house.gov/judiciary .
Farm Bill Implementation Receives Mixed Review At Senate Agriculture Committee Hearing
On September 17, 2002, the Senate Committee on Agriculture, Nutrition and Forestry, chaired by Senator Tom Harkin (IA), conducted a hearing to review the implementation of this year's farm reauthorization bill (the Farm Security and Rural Investment Act of 2002 (PL107-171)). Secretary of Agriculture Anne Veneman testified before the Committee on the progress made since the farm bill was signed into law on May 3rd. She was lauded by many members of the Committee for her agency's efforts in the last four months, although she was also criticized for not complying with what some Senators characterized as the "clear intent of Congress." Secretary Veneman offered her assurances that she was working hard to ensure that all program participants receive the benefits of the legislation and pledged to work with the committee in order to do so fairly and properly.
In her statement, Secretary Veneman described the task of implementing the farm bill's ten titles and over 400 pages of provisions as a "massive undertaking." She outlined some of the actions taken since May, including the USDA's launching of an extensive public information campaign; the development of new programs and accompanying applications software; technology advancements; a new website; and improved staff training.
Sen. Kent Conrad (ND) expressed disappointment with Sec. Veneman's decision to set oil seed loan rates below the rate he says is specified clearly in the Farm bill's Commodities Title without giving public notice or informing Congress. Another problem was raised by Chairman Harkin and Ranking Member Richard Lugar, who were concerned by the retention of $20 million in conservation program funding due to the confusion among legal experts across agencies over funding transfers language.
Secretary Veneman retorted that there is much in the bill that is not abundantly clear and that she would work with the Senators to resolve the problems. She went on to defend her decisions as ones based on the best interests of maximizing efficiency, adhering to market fundamentals, and legal consistency.
Sen. Debbie Stabenow (MI), who is also Co-Chair of the Senate Produce Caucus, raised a concern shared by California growers about securing the $200 million annual minimum to purchase specialty crops specified under the bill. Senator Stabenow reminded Secretary Veneman of a letter urging USDA's full commitment to implementing this provision. Securing these funds is of importance to producers, according to Senator Stabenow, because they are not covered by federal crop insurance and harsh economic conditions brought about by extreme weather conditions throughout the country are diminishing crop yields. Both Senators Boxer and Feinstein are cosponsors of the letter. Secretary Veneman acknowledged receipt of the letter and assured the Senator that she was looking into the development of risk management opportunities for unprotected producers. She also noted that, on a related matter, the Senate voted 79-16 on Sept. 10 to include $6 billion in emergency drought relief for farmers and ranchers within the FY 2003 Interior appropriations measure (HR 5093). That money would be used to compensate farmers and ranchers for losses in 2001 and 2002.
For more information on the implementation hearing visit the Senate Agriculture Committee website at: http://agriculture.senate.gov/ .
Welfare Reform Act Due To Expire At End of Month
On September 19th, 2002, a resolution urging completion of Congressional action on the Welfare Reauthorization Act passed the House floor by a vote of 280-123. The 1996 Welfare Reform Act scheduled to sunset in less than two weeks, and no date has been established for Senate floor debate. Without Senate action, many observers expect that Congress will extend current law for an extra year and pick up the welfare reauthorization debate in the next legislative session.
Proponents of the resolution argued that delay may diminish funding for welfare and child care programs as the federal budget is likely to contract further in FY2003. The Resolution, H. Res. 525 follows a September 10 bipartisan letter sponsored by 50 Senators addressed to Senate Majority Leader Tom Daschle (SD) asking that the Senate enact a comprehensive reauthorization bill this year.
The Senate Finance Committee passed its version of a welfare reauthorization bill on June 26, 2002 by a vote of 13 to 8. The bill, known as the Work, Opportunity and Responsibility for Kids (WORK) Act of 2002, contrasts in significant ways with bill passed by the House on May 16, 2002 by a vote of 229 to 197. Compared to HR 4747, the Senate measure provides federal aid to certain legal immigrants, increases funding for child care services, requires people on welfare to work fewer hours (30 per week compared to 40 per week in the House bill) while expanding qualifications the list of activities qualifying as work to include more training options, and funds teen pregnancy reduction through contraceptive instruction as well as abstinence first programs. It would also alter the existing caseload reduction credit system and increase the supplemental grant program.. For details regarding the Senate Finance Committee's bill, see Bulletin, Vol. 9, No. 19 (6/27/2002). For details regarding the House-passed bill, see Bulletin, Vol. 9, No. 14 (5/16/2002).
A bipartisan bill ready for the President's signature in the near term is viewed by some lawmakers as unlikely due to outstanding political divergences on many of the bills chief provisions, including funding for child care, work participation hours and activities, and spending differences. Further, a wide array of other measures, such as homeland security and many appropriations bills, have yet to be resolved.
Governor Gray Davis signed two bills on September 16 aimed at ensuring continuous water supply for southern California. SB 482, by Senator Sheila Kuehl (Santa Monica), permits the state to conditionally waive provisions of California's Fully Protected Species Act in order to allow the water transfer, as well as other elements of the Colorado River 4.4 Plan, to proceed.
A second bill, SB 1473, by Senator Mike Machado (Linden), expresses the intent to spend up to $150 million from Proposition 50 for various projects, including ones to facilitate the Colorado River water transfer and to restore the Salton Sea.
"Together these measures create incentives for a regional solution to Southern California's water supply needs," Governor Davis said in a statement.
Business Group Recommends Expensing of Stock Options
A specially selected Commission of the Conference Board business group went on record supporting counting executive stock options as an expense against earnings. The Conference Board's Blue-Ribbon Commission on Public Trust and Private Enterprise made the recommendation as part of a wide-ranging series of reforms to strengthen corporate compensation practices and help restore trust in America's corporations and capital markets.
The Conference Board is a highly-respected business group whose members include Chief Executive Officers from some of the countries largest companies. The work of the Commission is supported by the Pew Charitable Trusts.
In addition to recommending uniformly expensing stock options, the Commission also recommended the following: retention and direction of compensation experts by compensation committees – not management; compensation committees setting compensation not by ratcheting up industry averages; substantial director and top management stock ownership for extended holding periods; avoiding "special purpose entity" compensation to executives; greater disclosure of equity dilution and employment agreements; shareholder approval of option repricing; and advanced notice of executive stock sales.
The current report focusing on executive compensation is the first of a series that the Commission will develop. Subsequent reports will deal with reforms on other areas of corporate governance as well as accounting and auditing issues.
Further information may be obtained from the Conference Board's website at: http://www.conference-board.org .
California Home to Least Affordable Cities in America
An annual report released by the Washington DC based National Low Income Housing Coalition shows that 2002 housing prices continue to spiral upwards well above the inflation rate and that six of the top 10 least affordable cities across the nation are located in California including San Francisco as the top ranked least affordable metropolitan statistical area.
According to the report, a person working full time would have to earn an average of $14.66 an hour in order to afford fair market rent for a two bedroom home, well below the California minimum wage of $5.75 an hour. Further, California is home to six of the nation's ten least affordable markets, and the average housing wage in order to afford housing in the nation's most expensive city, San Francisco, is $37.31. San Jose ranks second ($33.85) followed by Oakland in fourth ($26.42), Santa Cruz-Watsonville sixth($24.96), Orange County ranked ninth ($22.91) and Santa Rosa ($21.65) as the tenth least affordable city in the US. Levels in other California cities varied, thought many were above the national average. The two-bedroom wage requirements were $16.63 in Los Angeles County, $21.06 in San Diego County, $13.27 in San Bernardino and Riverside Counties, $20.79 in Ventura County, $14.37 in Sacramento County, $10.85 in Fresno County, and $11.06 in Kern County.
Overall the state of California is the second least affordable state in the country with the average statewide housing wage for a two bedroom home at fair market value being $19.69, according to the authors. Massachusetts is the only state ahead of California while the District of Columbia was ranked third, according to the report.
The National Low Income Housing Coalition is dedicated solely to ending America's affordable housing crisis. NLIHC educates, organizes and advocates to ensure decent, affordable housing within healthy neighborhoods for everyone. A copy of the report can be viewed at: http://www.nlihc.org .
Click here to return to the California Institute home page. Or click here to
e-mail.