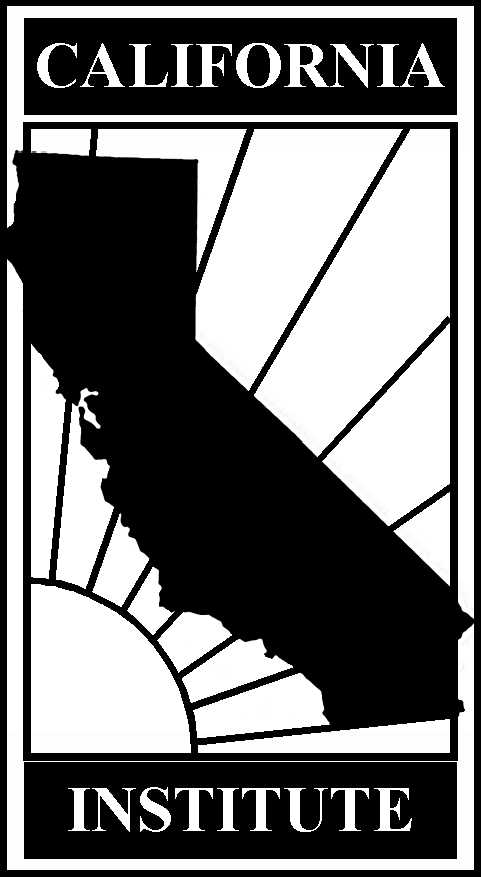 The California Institute for Federal Policy Research
419 New Jersey Avenue, SE, Washington, D.C. 20003
voice: 202-546-3700 fax: 202-546-2390 [email protected] http://www.calinst.org

California Capitol Hill Bulletin

Volume 9, Bulletin 24– September 12, 2002 [or see pdf version] [or jump to the previous bulletin]
---
CONTENTS OF THIS ISSUE
House Restores Transit Grant Flexibility to Growing New Urban Areas
California State Senator Reports On License Security Improvements Among the States
Amber Alert System Touted At Transportation Hearing; Senate Passes Feinstein Bill
Amendment On Offshore Drilling Leases Passes Senate
Government and Business Leaders Urge National Homeland Security Technology Research Center in California
SCAAP Awards For 2002 Are Announced
White House Liaison Presents Bush Administration Priorities
INS Announces Figures on Legal Immigration
Study Finds California Tops Nation In Exceeding of Air Quality Levels
---
To expand communications between Washington and California, the California Institute provides periodic faxed bulletins regarding current activity on Capitol Hill which directly impacts our state. Bulletins are published weekly during sessions of Congress, and occasionally during other periods. The e-mail edition is made possible in part by in kind donations from Sun Microsystems and IBM Corp.
---
House Restores Transit Grant Flexibility to Growing New Urban Areas
The House on September 9, 2002 passed a bill allowing 52 cities and communities nationally to retain flexibility in federal transit grant expenditures in FY2003. Current law outlined in the highways and transit authorization act of 1998 (PL 105-178) otherwise known as TEA-21, prohibits cities with over 200,000 inhabitants from using transit grants for operations or self-determined expenses. Updated census figures reveal a number of newly designated urbanized areas that have gone above the 200,000 mark and now face losing their authority to use transit grants for anything but capital expenses.
H.R. 5157, co-authored by House Transportation and Infrastructure Committee Chair Don Young (AK) and ranking Democrat James Oberstar (MI), allows these 52 communities to continue to have the flexibility to determine how their grants will be used. The following California communities will benefit from the bill: Antioch; Indio-Cathedral City-Palm Springs; Lancaster-Palmdale; Santa Rosa; Temecula-Murrieta; and Victorville, Hesperia-Apple Valley.
The bill was introduced on July 18 and passed the House floor under suspension of the rules by a vote of 350-0.
California State Senator Reports On License Security Improvements Among the States
On September 5th, 2002, the House Subcommittee on Highways and Transit chaired by Rep. Tom Petri (WI) held a hearing on efforts to improve state Driver's License Security and to prevent fraudulent acquisition of state identification cards by potential terrorists and lawbreakers. California State Senator Betty Karnette (Long Beach) testified before the panel.
Each state operates independent procedures for driver's license issuance and identity verification. Reports last year of some September 11 hijackers obtaining state driver's licenses and misusing them while preparing for the historic attack refocused attention on gaps in the current license security system. Supporters of a national I.D. card system charge that poor licensing security standards allow individuals to obtain multiple licenses while avoiding detection, penalties and punishment.
State Senator Karnette offered several recommendations on behalf of the National Conference of State Legislatures (NCSL) where she serves as Chair of its Transportation Committee. Sen. Karnette outlined the efforts of some individual states in tackling driver's license fraud and improve databases. "In California," she said, "we recently passed a measure that, for the first time, would grant licenses to verified applicants for U.S. citizenship, but only after thorough criminal and terrorism background checks are conducted."
Sen. Karnette advocated state-led policies with the support and assistance of federal agencies in improving license security; declaring recent state-level improvement efforts as "extremely proactive." In all, forty-one states considered driver's license security related measures in their 2001-2002 legislative sessions and about half successfully enacted those measures, according to Senator Karnette.
Senator Karnette also announced an upcoming summit that would bring together various state and federal entities to discuss the matter further. Other solutions to the license security problem she spoke of include: sharing information through a national "State Clearinghouse for Best Practices"; adopting model legislation that would identify systemic issuance and verification issues; adopting uniform standards to enhance the current system while extending state flexibility; and replacing existing state compacts with a more comprehensive and well administered "Interstate Compact on Driver's License Integrity".
For more information on the hearing please visit the House Transportation and Infrastructure website at http:// www.house.gov/transportation/ .
Amber Alert System Touted At Transportation Hearing; Senate Passes Feinstein Bill
On September 10th, 2002, the House Subcommittee on Highways and Transit held a hearing on the impact of Intelligent Transportation Systems (ITS) — the high technology applications for relieving traffic congestion and reducing accidents. Jeff Morales, Director of the California Department of Transportation (CalTrans), was among the panelists participating. Mr. Morales gave an overview of California's commitment to ITS programs and discussed the establishment of California's Child Safety Amber Network. Another panelist, Kenneth J. Schmier, CEO of a San Francisco based company known as NextBus Information Systems, discussed public transit technology promoted by his company to encourage increased bus ridership.
In her opening remarks Subcommittee Ranking member and ITS caucus co-chair Ellen Tauscher voiced her support for the expansion of ITS programs when next year's Congress considers the reauthorization of the nation's surface transportation act known as TEA-21. She highlighted the success of the California Amber Alert System as an example of how ITS infrastructure may be expanded and utilized for Homeland Security and public safety purposes.
Testifying before the Subcommittee, Director Jeff Morales commented on Governor Davis' dedication to the promotion of ITS. California annually spends approximately $20 million on ITS research while an extensive Highway Advisory Radio Network and six major Traffic Management Centers are already in place to help manage traffic in the state's urban centers. Over 800 changeable message signs (CMSs) are also available throughout the state to provide instant traffic information directly to commuters. Further, an ITS implementation strategy is a major component of CalTrans' Transportation Management System Master Plan (TMS).
Director Morales went on to explain the workings of California's Child Safety Amber Alert System, a regional and statewide rapid alert system using traffic management technologies for sharing information on missing or abducted children. He described the program as efficient and an "unqualified success". According to Morales, of thirteen issued Amber alert cases involving missing or kidnaped children, all were found alive. "Based upon our experience," Mr. Morales said, "California's successful system could serve as a useful model for the rest of the country." Mr. Morales is in favor of a national Amber Alert program with its own technical standards whereby information on a local incident can be integrated into a centrally controlled network. Federal assistance to create such a network can be best be afforded through:1) establishing protocols for appropriate use; 2) providing systemwide technology standards; and 3) providing capital and operational funds.
Expanding smart technologies through public-private partnerships was promoted among some panelists. NextBus Information Systems founder and CEO, Kenneth Schmier, for example, claimed that NextBus technology helps increase transit ridership, reduce operating costs and provide optimum service for riders in 23 transit agencies. According to Mr. Schmier, riders can save 15-20 minutes per day through a small in-home device that helps riders determine the exact arrival time, destination and passenger load of buses.
In related news, the U.S. Senate, on September 10, approved legislation that creates a nationwide Amber Alert Network. The bipartisan legislation, co-sponsored by California Sen. Dianne Feinstein, would create a national Amber Alerts coordinator position within the Department of Justice, establish minimum state standards for alerts and authorize grants for states to upgrade electronic message technology.
Amendment On Offshore Drilling Leases Passes Senate
The Senate, on September 10, approved an amendment offered by Senator Barbara Boxer to the FY03 Interior Department Appropriations. The amendment expresses the Sense of the Senate that the Department of the Interior should not spend any funds to approve development plans or related permits for the 36 undeveloped oil leases off the coast of California while the Department of the Interior and oil companies are discussing possible retirement of the leases.
Senator Boxer has led the fight on the Senate side to retire these unused leases, while Rep. Lois Capps (Santa Barbara) has been the chief House champion for the proposal. Capps' amendment prohibiting the use of Interior Department funds from being used to approve plans or permits for the 36 leases was passed by the House by a vote of 252-172. See, Bulletin, Vol. 9, No. 21 (07/18/02).
Senator Boxer stated: "Californians have wanted to get rid of these leases for decades, and the fact that both the Senate and the House have endorsed the idea of resolving this issue is a big move in the right direction."
Government and Business Leaders Urge National Homeland Security Technology Research Center in California
On September 9, an array of California business and government leaders authored a letter and endorsed a statement in support of a national research program on homeland security and the creation of a national research center at Lawrence Livermore National Laboratory.
The letter and statement, sent to Congressional and Administration leaders on homeland security issues and to California Congressional delegation members, urges that "the unique combination of research institutions and private sector capacity located in the Bay Area" would yield important national benefits. The statement cites that the region is home to five national laboratories, five major research universities, independent laboratories, leading private sector research laboratories, and the applied research capacity of Silicon Valley and the region's entrepreneurial and technology communities.
In a cover letter, Bay Area Economic Forum President R. Sean Randolph notes that the President has proposed creation of "a central research facility for homeland security, with satellite centers of excellence located at various national laboratories," and that this approach is largely included in the House-passed bill (the Senate has yet to complete action). He suggests that two principles guide legislation on the subject: "1) that there should be a core national laboratory for homeland security research to focus, guide and coordinate the national effort, and 2) that the legislation should preserve a level playing field for all national laboratories and regions."
The officials' statement concludes, "As state and regional leaders, we recommend that Congress and the Administration support a focused national program for homeland security research that fully draws on the California and Bay Area's expertise and capacity to address this shared national priority."
SCAAP Awards For 2002 Are Announced
The Department of Justice's Office of Justice Assistance has released the information of State Criminal Alien Assistance Program (SCAAP) awards for FY 2002. SCAAP partially reimburses the states for the costs of incarcerating illegal criminal aliens.
For FY02, the State of California and its local governments will receive a total of $220,241,046, which is $5.4 million less than was received in 2001. Part of the decrease can be attributed to applications from other state's local governments. California's share was still far greater, however, than New York's $97.2 million and Texas' $51.6 million.
The State's share of the total is $143 million. At the local level, Los Angeles County will receive about $34 million and Orange County about $10.5 million, the two largest local awards.
Congress appropriated $565 million for the entire program in FY02. The President's budget request for FY03 recommended zeroing out SCAAP funding, and the FY03 Senate Appropriations Committee bill contains no funding. The House Appropriations Committee has not yet taken up the Commerce, Justice State funding bill, which covers SCAAP funding.
White House Liaison Presents Bush Administration Priorities
On September 10, 2002, the White House's California liaison, the Hon. Ruben Barrales, gave the keynote address at this month's Golden State Roundtable luncheon. In his capacity as the Deputy Assistant to President Bush and Director of the Office of Intergovernmental Affairs, Mr. Barrales regularly interacts with California elected officials, the press, and representatives from indigenous tribes.
Mr. Barrales discussed some of the major California issues he has dealt with at the White House including water resources, Medicare and Homeland Security. He outlined the Bush administration's three top national priorities as the War against Terror, Homeland Security, and Economic Security. Mr. Barrales predicted increased investment in anti-terrorism activities for the future. He also focused on the importance of creating jobs and improving the economy, and he welcomed the input of Californians in Washington regarding ideas that may lead to expanded free market opportunities.
Mr. Barrales serves as the President's liaison to state and local elected officials, and he is responsible for maintaining a close working partnership between the White House and the nation's governors, legislators and local officials. Prior to joining the President's staff, Barrales was President and CEO of Joint Venture: Silicon Valley Network – a regional civic organization of Silicon Valley business executives, government officials, and educational leaders. The son of Mexican immigrants, Barrales was the first Latino elected to the San Mateo County Board of Supervisors and was called one of the "100 Most Influential Hispanics" in the country by Hispanic Business Magazine. He received a joint Bachelor of Arts degree in Political Science and Administrative Studies from the University of California, Riverside in 1984.
INS Announces Figures on Legal Immigration
The Immigration and Naturalization Service released the statistics on the number of persons granted permanent residence in the United States during FY2001. The report, Legal Immigration, Fiscal Year 2001, states that the number of persons granted lawful
permanent residence in the U.S. increased to 1,064,318 in FY01 from 849,807 in FY00. The increase of 215,000 was concentrated almost entirely among adjustments of status and, according to the report, reflects INS efforts to address the application backlog. Nevertheless, at the end of FY01, there were still 970,000 adjustment of status cases pending a decision.
As in every year since 1971, California remained the primary destination state for legal immigrants, with 282,957. New York (114,116), Florida (104,715), Texas (86,315), New Jersey (59,920), and Illinois (48,296) again were the other primary destinations, with California and these states accounting for 65 percent of all legal immigrants in 2001.
In 2001, as in 2000, the leading country of origin for legal immigrants was Mexico (206,426). India (70,290) replaced the People's Republic of China (56,426) as the second leading sending country, followed by the Philippines (53,154) and Vietnam (35,531). These five countries represented 40 percent of all immigrants in 2001.
Sixty-four percent of the 2001 legal immigrants in 2001 were family sponsored, 17 percent were admitted under employment preferences, 10 percent were admitted as refugees or asylees, and 3 percent were admitted under the Nicaraguan Adjustment and Central American Relief Act (NACARA).
The report can be obtained through the INS website at: http://www.ins.gov .
Study Finds California Tops Nation In Exceeding of Air Quality Levels
A recent study by the U.S. Public Interest Research Group (US PIRG), an environmental advocacy group, found that in 2001 California experienced twice as many days where air pollution standards exceeded national standards for air quality as the nation as a whole. The study, which tallied findings from state and federal monitors in 42 states plus the District of Columbia, found that smog levels were exceeded roughly 10% more frequently nationwide in 2001 than in 2000, with 4,634 incidents in 2001.
California accounted for 29% of those incidents, or a total of 1,359 occasions on which ozone levels exceeded the standard. The frequency represented a 5% increase from 2000. The report found that residents of San Bernardino County experienced the greatest number of smog days. The report notes that, "[o]f the 50 monitors recording the highest 8-hour concentrations of 2001, 34 monitors were located in California, and of these, 25 were located in San Bernardino County."
California houses 166 of the nation's total 1,211 monitors, 15% of the total, and that relatively high percentage may skew the readings somewhat. Nevertheless, in an effort to control for this impact, the study also examined the number of days on which an eight-hour smog standard was exceeded anywhere in the state. The report found that California experienced 130 days during which that standard was exceeded, 15% of the nation's total of 862.
The report is available at http://www.uspirg.org .
Click here to return to the California Institute home page. Or click here to
e-mail.