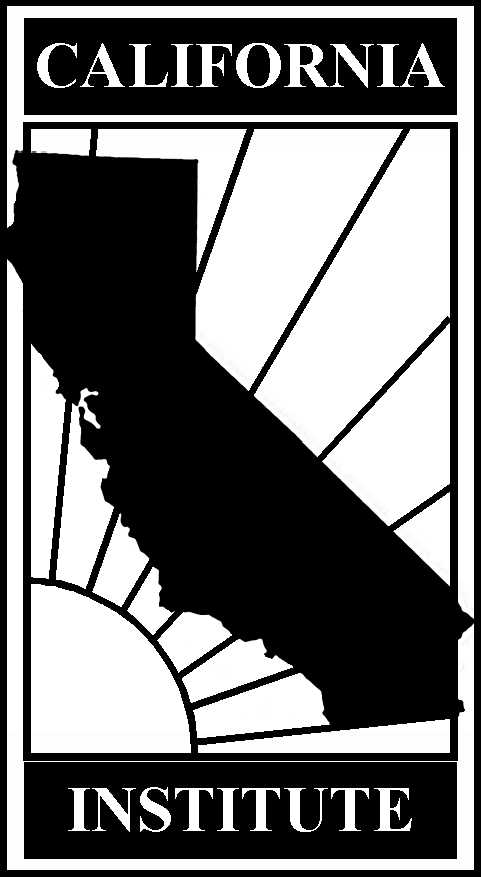 The California Institute for Federal Policy Research
419 New Jersey Avenue, SE, Washington, D.C. 20003
voice: 202-546-3700 fax: 202-546-2390 [email protected] http://www.calinst.org

California Capitol Hill Bulletin

Volume 9, Bulletin 23– September 5, 2002 [or see pdf version] [or jump to the previous bulletin]
---
CONTENTS OF THIS ISSUE
Child-Care Subsidies Boosted in Senate
Gallegly and Other Californians Seek Local Control For Gaviota Coast
Interior Department Approves Cadiz Water Storage Plan
FERC Launches Formal Investigation into Price Manipulation
UC Finds Sudden Oak Death In California Redwoods and Douglas Firs
INS Reverses Itself, Allows Mexican and Canadian Commuter Students
Makeup of California Poverty Shifting
PPIC Finds State Diversity Rising, Segregation Remains in Select Areas
ACET Wins $6.4 Million In Commerce Grant
State Wine Tax Draws Congressional Opposition, Withdrawn by Author
Report Finds California Poised to Lead Wireless Industry
---
To expand communications between Washington and California, the California Institute provides periodic faxed bulletins regarding current activity on Capitol Hill which directly impacts our state. Bulletins are published weekly during sessions of Congress, and occasionally during other periods. The e-mail edition is made possible in part by in kind donations from Sun Microsystems and IBM Corp.
---
Child-Care Subsidies Boosted in Senate
On September 4, the Senate Health, Education, Labor and Pensions Committee, chaired by Sen. Edward Kennedy (MA), approved a bill that increases Childcare and Development Block Grant (CCBG) discretionary funds by $1 billion to a total of $3.1 billion for FY2003. The bill complements another bill reported out of the Senate Finance Committee on June 26 that increases guaranteed CCBG funds by $5.5 billion over five years. The two bills will likely be merged into one welfare reauthorization package before they reach the Senate floor.
S. 2758, the "Access to High Quality Care Act," was unanimously approved by voice vote after an amendment by Ranking Member Judd Gregg (NH) was defeated. The Gregg amendment more closely resembled House-passed discretionary funding provisions by spreading an extra $1 billion dollars for the CCBG over five years and providing "more direct funding for children and less increases in mandates and set asides", according to Senator Gregg. Sen. Chris Dodd (CT), author of S.2758, opposed the Gregg proposal arguing that it did not do enough for infants and toddlers.
In addition to the inclusion of increased block grant funds, the Dodd bill requires a 10 percent set aside for improving childcare quality. Another 5 percent is required to fund reimbursements for child care providers. California's child care situation is major focus of parents and advocates. A UC Berkeley report released last month, for instance, found that only one in seven California parents is able to find preschool or center-based care for their children, despite a 500,000-slot increase in the supply of childcare opportunities since 1996. The waiting list for publicly funded care in California is currently at over 200,000 children, according to the California Department of Social Services.
Child care block grant funds provide subsidized child care for low income families, including welfare recipients. The Bush administration supports the House-passed welfare reauthorization language (HR4737) that maintains CCBG funding at $4.8 billion annually. It argues that the budget provides adequate childcare funding if other sources are considered. But childcare advocates argue that this amount is insufficient to meet growing demand and high turn-over rates among providers. .
The Senate committee markup was conducted in the spirit of cooperation with relatively few partisan exchanges. Sen. Gregg ultimately voted in favor of the final bill and commended Sen. Dodd's approval of 14 out of 28 Republican concerns with the original bill that were incorporated as a substitute amendment. Senate Majority Leader Tom Daschle said a final Senate welfare reauthorization bill is expected to be presented to the Senate floor later this month.
Gallegly and Other Californians Seek Local Control For Gaviota Coast
Rep. Elton Gallegly (Simi Valley), joined by 12 other Californians and 12 other representatives, wrote a letter to Secretary of the Interior Gail Norton urging her to allow the Gaviota Coast, Santa Barbara County, local community to continue to develop its own non-federal local protection plan for the Coast.
The letter is in response to the Gaviota Coast Feasability Study (P.L. 106-113) which may lead to the area being designated as National Park Service (NPS) land. The area of the study includes over 91,00 acres of private property, as well as a significant portion of Vandenberg Air Force Base. The letter states: "We believe the NPS should have no land acquisition, land management authority, or have any other role in any part of the study area beyond what existed prior to the study."
In support of this request, the letter cites the opposition of many local private land owners and government officials, the potential negative environmental impact of increased traffic, congestion, and tourists to the area, and Vandenberg's national security requirements. In addition, it cites the strong local zoning laws already enacted to protect the area's environment.
Interior Department Approves Cadiz Water Storage Plan
The Department of the Interior on August 29 gave final approval to the Environmental Impact Statement for a plan to store and pump water from an underground aquifer in the Mojave Desert. The plan is being developed through a public/private partnership between Cadiz Inc. and the Metropolitan Water District of Southern California.
The final step in the environmental review process announced by Interior amends provisions of the California Desert Conservation Area which will grant Metropolitan a right-of-way necessary to construct and operate the project. In "wet" years, the project will store surplus Colorado River water, up to one million acre-feet, in an aquifer near Joshua Tree, CA. During "dry" years, the stored Colorado River water, as well as indigenous groundwater, will be pumped to Metropolitan's aqueduct for use within its service area.
Metropolitan serves 17 million residents in Southern California. It has not made a final decision on whether to proceed with the project, but is expected to consider it in the coming months. Cadiz would split the costs of the project and co-manage it with Metropolitan over the 50-year life of the deal. Initial construction costs are estimated to be about $150 million.
Senator Dianne Feinstein has questioned the project, based on fears that it will draw too much water from the desert and damage its fragile ecosystem. She has introduced legislation in the Senate that would halt the project.
President George W. Bush signed the omnibus trade bill (H.R. 3009) into law on August 6. The Senate passed the conference report by a vote of 64-34 on Thursday, August 1 before adjourning for its August break. The House passed it on July 27 by a vote of 215-212.
The bill provides for presidential fast-track authority to negotiate trade agreements with U.S. allies that are non-amendable by Congress. Fast-track authority lapsed in 1994 and despite several congressional efforts had not been renewed until now. Before negotiating agriculture and textile issues, the bill requires the Administration to determine whether U.S. tariffs on those products are lower than those imposed by the country with which the Administration is negotiating an agreement. The Administration then must consult with Congress on the appropriateness of granting lower U.S. tariffs depending on the findings of the assessment.
Also included in the bill are provisions extending the Trade Adjustment Assistance program, which provides benefits to workers displaced by increased imports. Eligibility for some secondary workers indirectly impacted by U.S. trade policy also was granted for the first time, and assistance benefits are included for workers whose plants move overseas. For the first time the bill also establishes a 65 percent tax credit to help displaced workers cover the costs of health insurance.
Federal Energy Regulatory Commission Administrative Law Judge Curtis Wagner commented in late August that he was in the process of writing an opinion in a case brought against El Paso Corp. by Southern California Edison, Pacific Gas & Electric, and the California Public Utilities Commission. The companies sued El Paso for having withheld supply and thereby artificially inflating gas prices to in-state buyers.
Wagner said that he had hoped to have the work completed and the decision rendered by the end of August, but that his involvement in the renegotiation of power contracts between the State power authorities and electricity suppliers would siphon his time away from the natural gas case. A number of companies are engaged in contract re-write discussions with California power officials. The State hopes to reduce the $43 billion in contracted service that it is obligated to buy, service which was secured at a high point in electricity market pricing.
FERC Launches Formal Investigation into Price Manipulation
In August, the Federal Energy Regulatory Commission issued a report regarding its Fact-Finding Investigation of Potential Manipulation of Electric and Natural Gas Prices, which formally initiated an investigation into allegations that Enron, El Paso Electric, and Avista Corp. manipulated pricing and exercised market power to unfairly gouge California consumers during the prolonged electricity shortages when the state faced blackouts. It also examined the handling of publicly-reported California delivery point natural gas spot price data and the impact on the California market of Enron's pending failure as evidence of price manipulation.
The August 13 FERC staff report, entitled "Initial Report on Company-Specific Separate Proceedings and Generic Reevaluations, Published Natural Gas Price Data, and Enron Trading Strategies", fell short of charging any company with unlawful action — leading some in California to charge that the Commission was continuing to stonewall the state — but the report stated that FERC had found preliminary indications that firms had manipulated the state's power market. The report implied that FERC staff investigations have been slowed by the volume of information that must be sorted and examined, including "in excess of 70 boxes of written material and in excess of 1,200 gigabytes (GB) of electronic data."
FERC staff recommends company-specific separate proceedings for the actions by the three companies, in which specific instances of possible misconduct can be further investigated and appropriate remedies imposed, including: violations of company and FERC codes of conduct, failures to make appropriate filings, violations of FERC open access transmission requirements; and violations of minimum operating reserve requirements.
With respect to natural gas price data, FERC staff investigations found abnormally high California prices generally, but disputed the adequacy of data with which to affix blame for the situation. The report states that, "While Staff is continuing to investigate whether there was actual manipulation of spot gas prices, we have preliminary indications that this may have occurred. Also, market participants had the incentive to manipulate spot prices upward for natural gas at the California delivery points."
Staff concluded "the reported spot prices for natural gas at California delivery points are not appropriate for use in computing the mitigated market-clearing price and subsequent refunds in the California refund proceeding." Instead, FERC staff recommends that refunds be computed based on the spot prices for natural gas reported at producing area pricing points, plus an allowance for transportation to California. The staff recommends that charges by generators with higher prices could still be upheld if they can demonstrate that there were "arms-length negotiations with non-affiliated suppliers."
With regard to Enron tactics, the staff report recommends requiring that all rate tariffs include a specific prohibition against the deliberate submission of false information or the omission of material information, and it endorses expanded civil penalty authority that applies to companies that violate the Commission's orders and regulations.
The 112-page report is available on the FERC website in Acrobat (pdf) format, at http://www.ferc.gov/electric/bulkpower/pa02-2/Initial-Report-PA02-2-000.pdf .
UC Finds Sudden Oak Death In California Redwoods and Douglas Firs
Researchers from the University of California at Berkeley and Davis have isolated the pathogen that causes Sudden Oak Death in two new species of California trees – the coast redwood and the Douglas fir. Over the last several years, Sudden Oak Death has killed thousands of oaks and tanoaks along California's northern coast. The latest finding was announced by David Rizzo, associate professor of plant pathology at UC Davis, and Matteo Garbelotto, adjunct assistant professor of ecosystem science and a cooperative extension specialist at UC Berkeley.
Rizzo and Garbelotto expressed significant concern over the spread of the disease, but pointed out that they do not know the long-term effects because their research is still in its early stages. Some tree species are better able than others to tolerate the pathogen, according to the research, and Rizzo and Garbelotto have not found evidence of disease symptoms or death in mature redwoods or Douglas firs.
In response to the new findings, Gov. Gray Davis requested $10 million in federal funding to help combat the fungus, and state Food and Agriculture officials placed new restrictions on the movement of trees and lumber from infected regions on the coast.
INS Reverses Itself, Allows Mexican and Canadian Commuter Students
In late August, the Immigration and Naturalization Service reversed an earlier decision and announced that it will continue to allow Canadian and Mexican students to commute across the border to attend U.S. schools. The INS had initially decided earlier in 2002 to ban these student commuters, but then delayed the effective date twice before announcing its new proposal in August.
Representatives from border states had been pushing INS to develop an administrative remedy to allow Mexican and Canadian students to continue to commute. Under the proposed rule, Mexican and Canadian students can continue to attend INS-approved schools within 75 miles of the U.S. border. Mexican students will be required to show one of two foreign student visas, either one for academic studies or one for vocational studies, but will not be required to be enrolled full-time. Canadian students will have to show an I-20 immigration form proving enrollment in an approved school.
Makeup of California Poverty Shifting
The number of California's poor children has jumped and the majority of California's poor children now live in working families, according to a report published by the New York based National Center for Children in Poverty (NCCP) in conjunction with Children Now in Oakland, California .
The report, entitled The Changing Face of Child Poverty in California compares datasets in different time periods over the last 20 years; determining that the number of children in poverty has almost doubled in the last twenty years and that two-thirds of poor children live in working families today (at least one employed parent), a 30 percent increase compared to ten years ago. At present, 46 percent of the state's children are immigrants while 60 percent of California's children in poverty are from immigrant families. The report also submits that poverty in the state of California surpassed the national average between 1987 and 1993 and remained high through the 1990s with a higher proportion of poor children in the state (1 in 6) compared to twenty years ago (1 in 10).
The report's authors suggest a multi-track policy solution involving expanded supports and services for low-income families in the workforce as well as a more intensive approach for jobless families to counter the state's shifting poverty dilemma. The report further highlights greater access to affordable housing, health insurance, and childcare to serve these populations.
The NCCP is a nonpartisan research center that works to identify and promote strategies that prevent child poverty in the US and that improves the lives of low-income children and families.
Children Now is an independent, nonpartisan research and action organization dedicated to assuring that children grow up in economically secure families, where parents can go to work confident that their children are supported by quality health coverage, a positive media environment, a good early education and safe productive activities after school. A copy of the report can be viewed on the web at: http://www.NCCP.org .
PPIC Finds State Diversity Rising, Segregation Remains in Select Areas
The latest California Counts reports published by the Public Policy Institute of California (PPIC) asserts that the state of California's level of neighborhood group diversity is growing in concurrence with increases in state Latino and Asian populations. Sacramento is recognized as the most diverse California city, while the report identifies the existence of neighborhood segregation in some parts– predominantly the city of Los Angeles– and that, overall, a majority of the state's neighborhoods remain somewhat segregated.
The report, entitled Who's Your Neighbor? Residential Segregation and Diversity in California, uses a formulated racial and ethnic diversity index to determine the extent of homogeneity in different California census tracts between 1990 and 2000. The authors find that diversity is on the rise, identifying a dramatic 18% drop in the number of neighborhoods dominated by one ethnic group between 1990 and 2000. Concurrently, heterogeneous neighborhoods grew from 7% to 19% in California, according to the report.
Seven of the ten most segregated neighborhoods are located in the immediate Los Angeles area and are dominated by Latino populations, according to the report. Authors attribute the rise of these "enclaves" to immigrant concentrations and centralized urban areas.
Sacramento, Stockton, Fremont, Long Beach and Oakland were the top five among California's larger cities while East Los Angeles was the least diverse among cities of at least 50,000 people.
The PPIC is a private non-profit organization dedicated to improving public policy in California through independent, objective, non-partisan research on major economic, social and political issues. A copy of the report may be viewed at: http://www.ppic.org .
ACET Wins $6.4 Million In Commerce Grant
In the Bush Administration's largest economic development grant to date, U.S. Commerce Secretary Don Evans on August 28 presented a $6.4 million check to Advancing California's Emerging Technologies (ACET) in Alameda. The grant will be used to expand the Oakland Alameda Bio Tech Incubator to a forty thousand square foot, state-of-the-art laboratory to house nearly 40 high technology, biotechnology, environmental and energy start-up companies. The services will include fully equipped laboratory and office space, as well as office space for potential overseas business partners.
Since it was formed in May 1998 as a project of California State University, Hayward, ACET has helped seven companies create nearly 1,000 jobs and generate close to $150 million in venture capital. At the announcement ceremony, Secretary Evans predicted that once the new facility is completed, the organization will help create 6,000 jobs to the Bay Area and attract nearly $1 billion in investments. Groundbreaking for the new building is expected in December 2002, and the completion date is scheduled for 2004. ACET is on the web at http://www.greenstart.org/ACET .
State Wine Tax Draws Congressional Opposition, Withdrawn by Author
In opposition to California state legislation that would have imposed a new earmarked excise tax/fee on wine, beer, or spirits to fund healthcare programs, twenty five Members of Congress, including twenty one members of the California Congressional Delegation, wrote a letter to Gov. Gray Davis. The bill, AB 2744 (Thomson) was ultimately withdrawn by the author. It would have increased wine and beer taxes to the state by $0.25 per gallon respectively; spirits' taxes would have risen from $3.30/gallon to $8.70/ gallon for 100 proof or less.
Report Finds California Poised to Lead Wireless Industry
A recent report, released by the San Diego Regional Technology Alliance (SDRTA) and O'Melveny Consulting in cooperation with the California Technology Center, finds that California is in a position to lead the nation in wireless technology advances due to the industry's robust market and the considerably strong foundation of the state's wireless presence.
The report, entitled California's Wireless Wonders: A Study of California's Wireless Industry, finds that California wireless firms represent 28% of the nation's total and it is the top state in most wireless employees (600,000), most wireless companies, and the highest combined wireless payroll ($3.5 billion). According to the study, subsectors of the wireless technology industry, including satellites, Bluetooth, related software, free space optics, and mobile devices, are also prolific in the state of California.
The report goes on to recommend the continued development of technological innovations in the wireless sector in order for California to maintain its leadership. Specifically, the California wireless sector must be prepared to manage such policy issues as government spectrum regulation, health and safety concerns, and privacy protections to remain successful, according to the authors.
The San Diego RTA was established by the state legislature in 1993, as one of three centers in California that were created at the height of the defense downturn to help in regional efforts to "reforest" the technology infrastructure. These centers were created to support the formation of regional economic development partnerships and help power the growth of California' s high-tech economy. California's network of RTAs currently serves San Diego, Los Angeles, Inland Empire, San Joaquin Valley, Sacramento and the San Francisco Bay Area.
A summary of the full report may be viewed at the SDRTA website at http://www.sdrta.org .
Click here to return to the California Institute home page. Or click here to
e-mail.