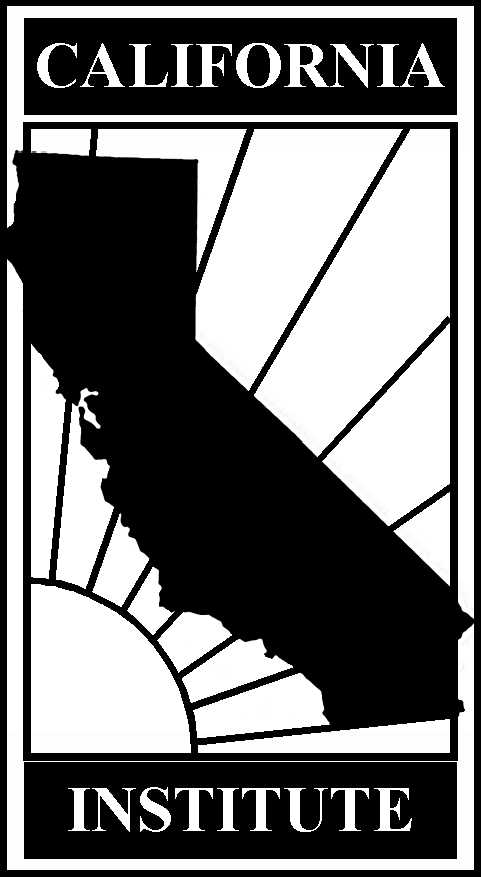 The California Institute for Federal Policy Research
419 New Jersey Avenue, SE, Washington, D.C. 20003
voice: 202-546-3700 fax: 202-546-2390 [email protected] http://www.calinst.org

California Capitol Hill Bulletin

Volume 9, Bulletin 22 — July 25, 2002 [or see pdf version] [or jump to the previous bulletin]
---
CONTENTS OF THIS ISSUE
Senate Appropriations Reports Energy & Water Funds: CA Water Projects Get $450 Million
Senate Transportation Funding Bill Fully Restores Highway Funds
Agriculture Appropriations Bills Advance in Both Houses
Wine Caucus Appeals to Gov. Davis to Oppose Wine Tax
Almond Freeze Prompts Federal Action
CalTrans Director Promotes Amtrak Partnership
Bay Area Mobilizes For Lawrence Livermore As Homeland Security Lab
LAEDC Reports On Southern California Trade Picture
Science and Technology Council Releases Education System Report
---
To expand communications between Washington and California, the California Institute provides periodic faxed bulletins regarding current activity on Capitol Hill which directly impacts our state. Bulletins are published weekly during sessions of Congress, and occasionally during other periods. The e-mail edition is made possible in part by in kind donations from Sun Microsystems and IBM Corp.
---
Senate Appropriations Reports Energy & Water Funds: CA Water Projects Get $450 Million
The Senate Appropriations Committee approved its FY03 funding for Energy and Water Development by a vote of 29-0 on Wednesday, July24. Included in the $26.3 billion bill is about $450 million for California water projects.
CALFED, the federal-state project aimed at restoring and improving water and environmental needs related to the San Francisco-Bay Delta, would receive about $30 million. Included in that funding is:
– $15 million for the Environmental Water Account;
– $2.5 million for planning and oversight of the Delta Division;
– $3 million to evaluate the potential for raising the Shasta Dam;
– $2.25 million for planning associated with enlarging the Los Vaqueros reservoir;
– $1.75 million to continue a feasibility study for storage in the Upper San Joaquin Watershed;
– $500,000 to continue site planning activities as agreed to in the Sites Memorandum of Understanding; and
– $5 million to construct the Tracy Test Fish Facility.
The bill also includes $185 million for Bureau of Reclamation projects; $164 million for Army Corps of Engineers construction projects; $91 million for Corps operations and maintenance projects, about $19 million for Corps preliminary study and design projects; and a $23 million increase for environmental cleanup at the Lawrence Livermore Laboratory.
The bill also includes almost $730 million for high energy physics, and an additional $5,000,000 for the Stanford Linear Accelerator Center. Fusion energy sciences are funded at $259.3 million, $2,000,000 above the budget request in order to evaluate the so-called "fast ignition" concept.
The Institute will prepare a detailed analysis of the funding in the bill related to California, which will be available shortly on its website.
Senate Transportation Funding Bill Fully Restores Highway Funds
On July 24, 2002, the Senate Appropriations Subcommittee on Transportation approved a $64.6 billion FY2003 Transportation spending bill by voice vote. The total is $3.7 billion higher than appropriated in FY2002. The FY03 spending bill, S. 2740, restores entirely the $8.6 billion shortfall in the President's 2003 budget attributed to unexpected fluctuations in the highway aid funding mechanism known as the Revenue Aligned Budget Authority (RABA). The bill also funds Amtrak, the national rail system, at $1.2 billion; over twice the amount the Administration had requested.
In her opening statement, Subcommittee Chair Patty Murray (WA) justified full restoration of the multibillion dollar highway aid funding cut, citing the loss of as many as 350,000 jobs nationwide if the cuts were retained. CalTrans estimates that the cuts would translate into a loss of over $600 million and 30,000 California jobs. Roughly half of the funds will come from mandatory spending under the TEA-21 (PL 105-178) act, while the other half will be drawn from the Subcommittee's discretionary spending sources.
Amtrak, which the Administration had requested be cut to $521 million, was funded at $1.2 billion, a 40 percent increase from last year's allocation and the full amount suggested by the rail system's chief administrators. This total will be tacked on to the $205 million Amtrak set aside in Congress' supplemental funding bill.
Other Transportation bill highlights include: $4.95 billion for transportation security services without raising user fees, $5.8 billion for the US Coast Guard; $128 million for the Essential Air Service program; $440 million for highway safety; and $105 million to monitor truck safety along the US-Mexico border.
The full Appropriations committee will take up the FY03 Transportation spending report on July 25. The Institute will prepare an analysis of the California implications in the bill, which will be available on its website in the near future.
Agriculture Appropriations Bills Advance in Both Houses
On July 11, 2002, the House Appropriations Committee approved the FY 2003 Agriculture spending bill amounting to $17. 6 billion in agriculture, nutrition and food safety programs. The Senate Agriculture Appropriations Subcommittee acted on its own spending bill on July 23, 2002, approving a slightly more generous $17.98 billion.
One of the most significant budget increases in the House bill is mandated by the Food Stamp benefits expansion package in the Farm Security and Rural Investment Act of 2002 (PL 107-171). The Food Stamp Program is funded at $26.3 billion, an increase of $3.322 billion above last year. Similarly conservation programs and operations total $843.6 million, an increase of $64.6 million over last year.
The House report increases Animal and Plant Health Inspection Services (APHIS) funds by $115.4 million to reach $740 million. $17.5 million is earmarked for California for control and containment of the Glassy-Winged Sharpshooter. The sharpshooter is a pest that spreads Pierce's Disease, an ailment threatening California's multi-billion dollar wine and nursery industries. An extra $6 million will benefit California-based pest research and public-private collaboration efforts to combat the pest and the disease.
The Senate version contains $400 million more in Agricultural research funds while including an increase of $45 million in spending for the Office of Generic Drugs to help provide and accelerate the availability of low-cost generic drugs. The Senate bill is expected to be marked-up in full committee before the August recess.
The Institute will prepare an analysis of the California implications in both the House and Senate bills, which will be available shortly on its website.
Wine Caucus Appeals to Gov. Davis to Oppose Wine Tax
On July 19, 2002, twenty five members of the California Congressional Delegation sponsored a Congressional Wine Caucus letter addressed to Gov. Gray Davis expressing strong opposition to a proposed 25 cents/ gallon wine excise tax currently under consideration by the California state legislature to help fund budget shortfalls in the state healthcare system.
The letter, authored by Co-chairs of the Congressional Wine Caucus, California Reps. Mike Thompson (St. Helena) and George Radanovich (Mariposa) acknowledges the importance of state health programs but says that a tax on wine is the wrong solution. The letter argues that such a wine tax would force wineries out of business and affect California's overall economy; a wine tax would, "have a devastating impact on California's wine industry which has a $33 billion annual impact in terms of wages, revenues and economic activity generated.."
Almond Freeze Prompts Federal Action
In early July the United States Department of Agriculture declared California's Colusa and Glenn counties as disaster areas for almond crops. The declaration comes after Northern California almond growers suffered up to 90% crop losses, an estimated $40 million, from freezing March temperatures. Farmers from the stricken areas which also include Tehema, Butte, Mendocino, Lake, Sutter, and Yolo are eligible for Emergency Low Interest Loans.
Rep. Doug Ose (Sacramento) actively sought help from USDA Secretary Ann Veneman to mitigate the effects of the almond freeze. "This is just the beginning of the recovery stages for these farmers," he said.
For information on loan applications, contact the following local FSA Offices: Tehama- 530-527-4231; Butte- 530-534-0112; Glenn 530-934-4601; Colusa; 530-458-5131; Lake- 707-468-9223; Mendocino- 707-468-9223; Yolo- 530-792-5520.
CalTrans Director Promotes Amtrak Partnership
On July 19, the Director of California's Department of Transportation (CalTrans), Jeff Morales, gave a briefing on the future of passenger rail in California for Capitol Hill staff. After discussing California's rail system, growth in its ridership, and the state's high level of commitment to passenger rail, Mr. Morales affirmed CalTrans' support for a stronger partnership between it and the reeling Amtrak national rail system. Finally, he presented some long term options for improving future state rail services.
According to the Washington Post, California is home to the second largest concentration of Amtrak rail users, behind the state of New York, with 8 million riders in 2001 and 80,000 commuters per day. The three Amtrak intercity rail lines in California are jointly run with the state. They run from San Diego to San Luis Obispo, from Oakland to Bakersfield and from Sacramento to San Jose and are among Amtrak's five busiest lines in the nation, with ridership on these three lines increasing by 25 percent over the last three years.
Amtrak has been under criticism of late for financial mismanagement problems and failure to meet its goal of operational self-sufficiency by the end of this fiscal year. With over $4 billion of debt and on the verge of shutdown, the system was rescued in early July after President Bush approved an emergency loan resuming Amtrak operation through September of this year. The long term future of Amtrak remains uncertain.
But Director Morales presented passenger train development as essential to the future of California transportation, going on to emphasize California's magnanimous financial contributions to Amtrak in capital funds for track, signal and station improvements and dramatic growth in rail ridership. For example, Governor Davis committed $600 million in rail investment since taking office. "We support Amtrak's survival as critical" said Morales, "We want to continue working with them". Morales went on to suggest that Amtrak's dissolution would ultimately be too expensive for California. He estimated that it would cost an additional $70 million to cover state rail service operations next year, if Amtrak were to go bankrupt.
Supportive of Amtrak's immediate survival, Morales said CalTrans is looking at different long term options. Some of these include: regional separation of Amtrak services; privatization of the national rail system to promote competition; the establishment of ESCROW accounts to guarantee greater investment returns; and stronger state authority in controlling rail operations.
The Bush Administration is leaning toward a privatization solution to the Amtrak problem and has announced plans to launch a pilot project to assess such a policy's level of success. Mr. Morales is not supportive of rail line privatization due to liability issues and the loss of special Amtrak privileges that allow exclusive low-cost access to normally expensive freight lines.
Bay Area Mobilizes For Lawrence Livermore As Homeland Security Lab
Bay Area regional and state leaders are working to ensure that the Lawrence Livermore Laboratory and the Livermore Valley be the center for homeland security research. The Bay Area Economic Forum, through its Bay Area Science Infrastructure Consortium, is spearheading the drive based on President Bush's statement at the time of announcing the Homeland Security Department that Lawrence Livermore Lab should be the national research center for homeland security.
A letter to the Bay Area members of the California Congressional delegation points out that the Bay Area is home to one of the world's largest complexes of basic research capacity: five National Laboratories (Lawrence Livermore, Sandia-California, Lawrence Berkeley, NASA-Ames and the Stanford Linear Accelerator), five major research universities (Stanford, and the University of California campuses at Berkeley, San Francisco, Santa Cruz and Davis), leading private sector laboratories (such as IBM-Almaden, Lockheed-Martin, Hewlett Packard and Genentech), and the applied research capacity of Silicon Valley and the region's entrepreneurial and technology communities. It is also home to a diverse and powerful assembly of industries, including biotechnology and all aspects of information technology, with capacities that are directly relevant to the Homeland Security effort. The letter urges the California representatives to work to ensure that Lawrence Livermore and the Bay Area remain the center for national research in the Homeland Security bill Congress in considering.
The Bay Area Economic Form is a non-profit, public-private regional partnership of business, government, academic, labor and community leaders, that carries out projects to foster a regional environment conducive to a competitive economy and enhance the overall quality of life in the nine-county Bay area.
LAEDC Reports On Southern California Trade Picture
The Los Angeles Economic Development Corporation (LAEDC) released a report in June 2002 entitled International Trade Trends & Impacts: The Los Angeles Region.
The report projects that total two-way trade value through the Los Angeles Customs District in 2002 should increase by a "modest 3.6 percent to $220.2 billion. This will still be below 2000's record total of $230 billion. The strength will be in imports, with a 4.2 percent gain to $149.2 billion. Export activity, still bedeviled by a strong U.S. dollar, will post a more moderate gain of 2.5 percent to $70.8 billion."
The report cites the completion of the $2.4 billion Alameda Corridor rail project as a highlight of the infrastructure progress in 2002. The Corridor came in on-time and under budget, according to th report.
It also recommends steps that need to be taken to continue to build international trade in the Southern California region. Those are: "1) the need to better organize the now fractured international trade community; 20 the need to more vigorously promote exporting out of the region; 3) the need to develop spokespeople to communicate the importance of the activity to both residents and government workers."
Further information from the report can be obtained from the Forum's website at: http//www.laedc.org .
Science and Technology Council Releases Education System Report
The California Council on Science and Technology (CCST) recent released a report entitled: Critical Path Analysis of California's Science and Technology Education System (CPA). The two year study follows CCST's California Report on the Environment for Science and Technology (CREST), which found that "the California labor market for science and engineering workers is increasingly tight and California's education system is not producing the science and engineering graduates needed to meet industry's growing requirement for skilled workers."
The new report examines the California education system, identifying the strengths and weaknesses, and helping to find the bottlenecks in the educational pipeline that prevents more diverse young Californians from obtaining college degrees.
Among the report's findings are:
– the overall attrition rate in high school is too high (more than 30 percent);
– because of demographic changes and the growth of Latinos, African Americans, and Native Americans college participation is likely to get worse;
– California has a growing shortage of qualified teachers, especially in science and mathematics;
– improving teacher quality, particularly at low performing schools, is an important key to improving student performance; and
– teacher salaries are not competitive, and are particularly uncompetitive in science and math.
The report also examines the community college system, four-year colleges, and advanced-degree granting institutions.
A copy of the report can be obtained by calling CCST at: 916-492-0996, or by e-mail at: [email protected] .
Click here to return to the California Institute home page. Or click here to
e-mail.