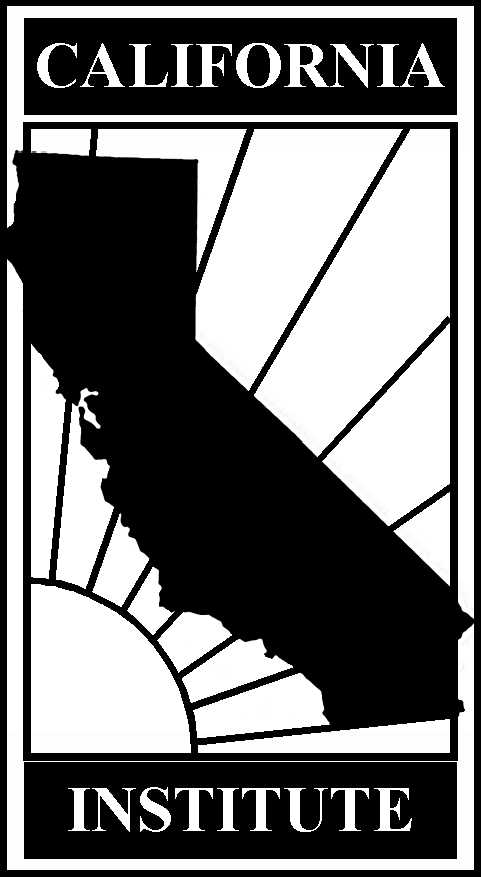 The California Institute for Federal Policy Research
419 New Jersey Avenue, SE, Washington, D.C. 20003
voice: 202-546-3700 fax: 202-546-2390 [email protected] http://www.calinst.org

California Capitol Hill Bulletin

Volume 9, Bulletin 21 — July 18, 2002 [or see pdf version] [or jump to the previous bulletin]
---
CONTENTS OF THIS ISSUE
House Passes FY03 Interior Appropriations; Bans CA Offshore Drilling
SCAAP Funding Zeroed Out In Senate CJS Approps; But Judiciary Passes SCAAP Reauthorization
Medicaid Delegation Letter Gains Nearly Unanimous Support
Senate Appropriations Passes Labor-HHS-Education Funding Bill
Public Policy Institute of California and Population Resource Center and California Institute Hold Border Enforcement Briefing
FERC Raises Power Price Cap from $92 to $250 per MWh, Orders Restructuring of ISO Governing Board
New GAO Report Finds Evidence of Market Power Abuse, Flawed Electricity Market Structure
Ethanol Blended Fuel Dominates Transportation Financing Hearing
California Social Worker Demand Climbs, While Supply Dwindles, According to Report
Delegation Letter Calls For Extradition of Mexican Criminals
---
To expand communications between Washington and California, the California Institute provides periodic faxed bulletins regarding current activity on Capitol Hill which directly impacts our state. Bulletins are published weekly during sessions of Congress, and occasionally during other periods. The e-mail edition is made possible in part by in kind donations from Sun Microsystems and IBM Corp.
---
House Passes FY03 Interior Appropriations; Bans CA Offshore Drilling
The House passed its version of the FY03 Appropriations for the Department of Interior and Related Agencies (H.R. 5093) on Wednesday, July 17, by a vote of 377-46. During floor consideration, Rep. Lois Capps (Santa Barbara), joined by Rep. George Miller (Martinez) and supported by 42 members of the California delegation, offered an amendment to prohibit Interior from issuing permits for new drilling on 36 lease sites off the coast of Santa Barbara. See, Bulletin, Vol. 9, Nos. 4 (2/14/02), 5 (2/28/02), & 6(3/7/02). Leases have previously been issued for the sites, which are owned by oil companies holding drilling rights, but have never been used. New drilling leases have been banned since 1990.
The Interior Appropriations bill provides $19.8 billion bill in funding for FY03, $546 million above the FY02 enacted level, and about $717 million over the President's request. The bill includes $998,000 to continue recovery efforts for the Salton Sea. It also includes $1.1 million for watershed improvement and assessment activities in the Lake Tahoe Basin, and $3.25 million for land acquisition in the Tahoe National Forest.
The House bill also restores the $45 million cut from the Payment in Lieu of Taxes (PILT) program in the President's request and adds an additional $20 million, for a total of $230 million in FY03 funding. PILT payments help to compensate state and local government for non-taxable federal lands.
The Institute has posted an analysis of the California implications of the House Interior Appropriations bill on its website at: http://www.calinst.org/pubs/int03h.htm .
SCAAP Funding Zeroed Out In Senate CJS Approps; But Judiciary Passes SCAAP Reauthorization
Funding for the State Criminal Alien Assistance Program (SCAAP) took a big hit in the Senate Appropriations Committee on Thursday, July 18, while at the same time the Senate Judiciary Committee reported out Senator Dianne Feinstein's SCAAP reauthorization bill, S. 862.
The Appropriations Committee marked up its FY03 Commerce, Justice, State funding bill and provided no funding for SCAAP. The program helps to reimburse the states for the costs of incarcerating illegal criminal aliens. California has historically received about 40 percent of the funding; in FY01 California state and local governments received about $225.7 million.
The Committee's FY02 recommendation for SCAAP was $265 million. However, the House in FY02 provided $565 million and this was the funding ultimately approved in the FY02 CJS Appropriations conference report. It is hoped that the House Appropriations Committee will restore at least last year's level, if not increase it. California's state and local governments are estimated to spend about $13 billion in illegal criminal alien incarceration costs.
The Senate's CJS bill provides a total funding level of $43.5 billion, including $141 million for the Enhanced Border Security and Visa Entry Reform Act, sponsored by Sen. Dianne Feinstein. The Institute will analyze the impact of other provisions in the bill on California and post that document on its website in the near future.
Also on Thursday, the Senate Judiciary Committee favorably reported S. 862 without fanfare. The bill reauthorizes SCAAP at $750 million annually for fiscal years 2002 through 2006. Senator Feinstein sponsored the bill and Senator Barbara Boxer is a cosponsor. The Senators hope for a floor vote next week.
Medicaid Delegation Letter Gains Nearly Unanimous Support
Fifty-one members of the California Congressional Delegation signed a bipartisan congressional delegation letter urging the Department of Health and Human Services to renew California's Medicaid waiver that expires August 1. Reps. David Dreier (Covina) and Sam Farr (Carmel) spearheaded the letter. See, Bulletin, Vol. 9, No. 20 (7/11/02).
California's Medicaid program operates on a Centers for Medicare and Medicaid Services (CMS) approved waiver that allows the state to negotiate contracts with medical service providers, resulting in cost savings to the state. California would lose at least $300 million of immediate cuts in federal Medicaid funding over two years and could lose as much as $600 million, if the waiver is not granted. Additionally, the loss of that money would undercut the ability of the state to afford its share of the upper payment limit (UPL) program, culminating in a loss of an additional $300 million in federal Medicaid funds per year.
Governor Gray Davis is also a strong supporter of the letter.
Senate Appropriations Passes Labor-HHS-Education Funding Bill
By voice vote late on Tuesday, July 16, 2002, the Senate Appropriations Subcommittee on Labor-HHS-Education approved an FY 2003 spending bill, and the full Appropriations Committee approved the measure on Thursday, July 18. The bill would increase funding by 7% from FY 2002 levels.
The Senate bill would provide discretionary funds of $136.6 billion for the Departments of Labor, Health and Human Services, and Education departments. The bill completes the recent effort to double funding for NIH over five years, providing an increase of $3.7 billion and bringing total funding for NIH to $27.2 billion.
The bill boosts Title I education grant funding by $1.5 billion, to a total of $11.85 billion. As was the case last year, nearly all of the new funding will be applied to two previously little-used components of Title I — Targeted Grants and Education Finance Incentive Grants (EFIG) — with each receiving about half the increase. The bill proposes a slight boost to Basic Grant funding, and no increase for Concentration Grants. In contrast, Targeted Grants spending would rise 62% and EFIG spending would more than double. According to recent Congressional Research Service figures for the four Title I components, California has tended to receive its highest percentage share of funds from Targeted Grants (which particularly benefit large urban school districts), followed by Concentration Grants, Basic Grants, and then EFIG. (The figures may change, however, when 2000 Census data are incorporated in the near future.)
The bill reportedly provides $13.1 billion in student aid programs and supplemental grants, an increase of $900 million over FY 2002, and it would increase the maximum Pell grant from $4,000 to $4,100. The bill provides $3.1 billion for teacher quality activities, an increase of $250 million over FY 2002.
The Senate bill would add $1 billion, for a total of $8.5 billion, to state grants for special education under the Individuals with Disabilities Education Act. The $1 billion is the same as had been proposed by the Bush Administration's budget request, though some Senator had pushed for greater increases. IDEA is slated for reauthorization later this Congress.
The bill would maintain level funding of $79 million for the Migrant and Seasonal Farmworker program, which helps low-income workers get employment outside of agriculture.
The Senate bill maintains level funding for the Low Income Home Emergency Assistance Program (LIHEAP) at $1.7 billion. The program traditionally benefits colder Northeastern and Midwestern states, but California's energy price crisis has led its residents to take advantage of LIHEAP funds as well.
The House Appropriations Committee has not yet addressed its version of the bill, but reports indicate that it will do so shortly after the August recess. When the Senate report becomes available, the California Institute will prepare and post an analysis of some of the bill's California aspects.
Public Policy Institute of California and Population Resource Center and California Institute Hold Border Enforcement Briefing
The Public Policy Institute of California (PPIC), joined by the California Institute and the Population Resource Center, held a briefing on Capitol Hill on Tuesday, July 16. The event focused on a new report released by PPIC entitled: Holding the Line? The Effect of the Recent Border Build-Up on Unauthorized Immigration. Belinda I. Reyes, Economist and PPIC Research Fellow, is the principal author of the report and presented its findings at the briefing. The report's other authors are: Hans P. Johnson and Richard Van Swearingen.
Using descriptive and econometric techniques, and drawing on both U.S. and Mexican datasets, the authors considered changes in migration before and after the border enforcement build-up. They also developed models to isolate the effect of the build-up on the probability of migration to and durations of stay in the United States.
Among the report's key findings are:
1. There is no evidence that the border enforcement build-up has substantially reduced unauthorized immigration;
2. There is strong evidence that unauthorized migrants are now staying longer in the United States;
3. The total number of unauthorized immigrants residing in the United States increased substantially in the mid to late 1990s;
4. The border enforcement strategy has increased the probability of apprehension, changed the crossing places of migrants, and increased the costs borne by unauthorized immigrants crossing the border; and
5. The number of unauthorized migrants who die while attempting to cross the border has increased substantially.
At the briefing, Reyes indicated that increased security in some parts of the 2000-mile border between the United States and Mexico has shifted migration to other less protected areas. She noted that there has been a slight decline in the likelihood of moving illegally to the U.S., but that experienced migrants are now considerably more likely to re-migrate within one year of return.
Reyes outlined a steady increase in the likelihood that migrants will remain in the U.S. one year after migration, due to several reasons. Difficult northward migration disincents migrants from returning home, fearing they would then be unable to return to the U.S. afterward. In addition, higher border crossing costs (including a doubling in the prices charged by smugglers or coyotes since the tightening of border enforcement policies) push migrants to stay longer in the U.S. to pay back debts.
The full report, as well as other PPIC products, is available on the organization's website at: http://www.ppic.org .
In addition, PPIC has prepared a two-page fact-sheet with a variety of data on immigration and immigrants in California, available at http://www.ppic.org/facts/immigrantscalif_july02.pdf .
The complete report released this week, as well as an abstract, a research brief, and a press release, are available at http://www.ppic.org/publications/PPIC162/ppic162abstract.html .
FERC Raises Power Price Cap from $92 to $250 per MWh, Orders Restructuring of ISO Governing Board
On Wednesday, July 17, 2002, the Federal Energy Regulatory Commission increased the maximum cost of wholesale electricity paid by California utilities to $250 per megawatt hour from the $91.87 level that had been in place for the past year. Under the FERC order, when prices rise significantly above the $91.87 level, a computer recalculation ("automatic mitigation procedures") may force a lower price for an isolated, overpriced transaction. (Power is currently trading at about $30 per MWh, but conditions are ripe for shortages; power reserves have recently fallen as low as zero across Arizona, Nevada and New Mexico and at seven percent in California.)
In addition, FERC ordered a restructuring of the authority for appointing the California Independent System Operator's board members, arguing the board lacks sufficient expertise and independence; the commission ordered establishment of an independent, non-stakeholder governing board for the CalISO.
FERC also maintained the existing "must-offer" provision across the Western power market, which provides that generators may not withhold available power resources. The order states, "We will consider removing the must-offer requirement in the future after we determine that adequate infrastructure and market design improvements have been made and Western market prices reflect competitive outcomes on a more consistent basis."
Sen Dianne Feinstein commented "It was my understanding that [FERC] would entirely remove the price cap on energy prices in the West that has been in place since June 2001, and I am pleased that the commission saw fit to continue the cap. I would have preferred a continuation of the current $91.87 hard cap, but that wasn't in the cards." She added, "A cap of $250 is better than full removal."
The state had asked FERC to keep caps at $100 per MWh, but FERC claimed that that level would be insufficient to incent siting of new power plants in the state. Critics of the FERC cap-raising countered that the astronomical prices of the past two years didn't incent enough power generation either, so the Commission should instead focus on other approaches.
Governor Gray Davis said that. "There is no justification for tripling the amount of money energy generators can siphon out of the pockets of California consumers. California has been buying all the power it needs this year in the $20 to $50 range on the spot market." He added, "FERC has acted with lightening speed to benefit energy generators, but we've yet to see a penny in refunds for California consumers."
The full text of the order is available on the FERC website at http://www.ferc.gov .
New GAO Report Finds Evidence of Market Power Abuse, Flawed Electricity Market Structure
On Wednesday, July 17, 2002, the General Accounting Office released a report entitled Restructured Electricity Markets: California Market Design Enabled Exercise of Market Power. According to the report, the Congressional watchdog agency "found evidence that wholesale electricity suppliers exercised market power by raising prices above competitive levels during the summer of 2000 and at other times after restructuring."
The report, prepared by the GAO's San Francisco offices, also found that the design of California's electricity market invited the abuses. The authors noted that they did not examine whether any federal or other laws were violated, but they did find that, during some periods, "prices did not follow patterns consistent with prices under competitive conditions."
Specifically, the GAO concluded that wholesale suppliers were able to exercise market power by withholding electricity, only "making it available at the last minute when buyers were desperate to acquire enough electricity to meet demand and therefore willing to pay higher prices." The authors added, however, that other factors, such as increased hot weather demand and hydropower shortages caused by a dry winter, also would have contributed to higher prices.
The report notes that, "[t]he design of California's electricity market enabled individual wholesale suppliers of electricity to exercise market power. In addition, once prices rose, in part as a result of market power, the design lacked effective mitigation strategies to return prices to competitive levels." In particular, GAO blamed frozen retail prices and the California Public Utility Commission's discouragement or prohibition of long-term supply contracting. The report found that because electric utilities were required to compete to purchase increasingly scarce electricity to serve customers, wholesale suppliers were able to raise their prices above competitive levels.
The report also found that "California's market design also lacked effective price mitigation strategies to be used once the exercise of market power was suspected. More specifically, in 2000, price caps imposed by the California Independent System Operator were ineffective in reducing prices to competitive levels, allowing the high prices to persist. Other studies and expert opinion also concluded that these price caps did not work, in part because they applied only to the state of California, leading to problems getting needed electricity into the state when electricity prices in other states rose above the California price caps."
The full report, numbered GAO-02-828, is available on the GAO website at http://www.gao.gov/new.items/d02828.pdf .
Ethanol Blended Fuel Dominates Transportation Financing Hearing
On July 16, 2002, the House Transportation Subcommittee on Highways and Transit heard testimony from high ranking officials and experts on the subject of the Highway Trust Fund's (HTF) long-term viability and the impact of alternative fuels on its outlook. Each panelist advocated greater revenue for the Highway Trust Fund, which serves as the main funding stream for the U.S. highway and transit system, but specific funding plans for inclusion in next year's reauthorization of Transportation Equity Act of the Twenty First Century or TEA-21 varied. One of the main discussion topics at the hearing was the adverse impact of ethanol-blended fuel on HTF revenue.
MTBE Versus Ethanol
A 1995 federal regulation requiring clean-burning additives in fuels authorizes the states to mandate the production of oxygenated Reformulated Gasoline (RFG) to reduce toxic emissions and smog in highly polluted areas. Up until recently, California refiners used an oxygenate known as Methyl Tertiary-Butyl Ether or MTBE to fulfill this requirement. After studies revealed MTBE to be a water contaminant, Governor Davis issued an Executive Order to phase it out by 2003 (now extended to 2004), since then 13 other states followed with their own MTBE bans.
Ethanol, recognized as the only viable oxygenate alternative, gained prominence in MTBE's wake and now, if the renewable fuels mandate in the Senate version of the energy bill is retained, the ethanol industry would grow from 2 billion gallons to 5.1 billion gallons by 2010. But the substance is criticized by economists and environmentalists alike to be energy-inefficient and a toxic pollutant itself. Further, it is produced outside California and is expensive to transport.
Ethanol blended RFGs currently receive a 5.3 cent per gallon fuel tax exemption benefit
for qualifying as an alternative fuel. According to the Congressional Budget Office (CBO), ethanol production expansion due to the Senate mandate is projected to account for $13.72 billion in forgone Highway Trust Fund revenue from FY02-FY12.
Renewable Fuels and HTF
Partial restoration of an $8 billion shortfall in FY03 highway aid funds is an unexpected priority for Congress this legislative session. Much of the shortfall is attributed to inaccurate revenue estimates and low receipts in fuel, tire, and truck excises. However, Larry King, testifying on behalf of the American Association of State Highway and Transportation Officials (AASHTO), estimates that alternative fuel tax exemptions in addition to a 2.5 cent per gallon General Fund transfer caused $1.1 billion in total foregone receipts in this year's highway budget. Such a major shortfall in HTF funds concerns full Transportation committee Chair and Subcommittee member Don Young (AK) who denounced the conversion of rice and corn into ethanol while "people are starving in this world". Rep. Young supports an elimination of the ethanol tax exemption. He criticized the Renewable Fuels Association and pointed to the probability of energy-related price fixing prompted by an ethanol industry controlled by a handful of large companies. Eight companies own 71 percent of ethanol production, according to Mr. Young.
Panelist and Governor of Ohio Bob Taft described himself as a supporter of ethanol, but he too was discouraged by the prospective shift from traditional fuel consumption to cleaner and renewable energy technology. In his testimony, Gov. Taft equated Ohio with California as HTF donor states with a low rate of return under what he calls the "ethanol penalty". Gov. Taft said that California could lose over $400 million in annual federal funds if it uses ethanol over MTBE. The Los Angeles Times has estimated that the overall annual cost of the switch would cost Californians $1 billion.
Testifying on behalf of ethanol producers, Bob Dinneen, President of the Renewable Fuels Association, defended the inclusion of a comprehensive renewable fuels agreement in the national Energy bill and promoted the ethanol industry and its commitment to protecting highways and transportation infrastructure. Mr. Dinneen said that the growing number of ethanol plants throughout the country boost employment and expand rural economies, while facilitating domestic, clean and renewable fuel supplies. According to the RFA, expanding the ethanol market under the Senate renewable fuels agreement would reduce foreign oil imports by 1.6 billion barrels, reduce the US trade deficit by $34 billion and create 214,000 jobs over 10 years. Moreover, RFA claims that the cost to consumers of nationwide MTBE clean up would amount to $29 billion. Mr. Dinneen argued for HTF improvement options that would not tamper with what he called sound energy policy; recommending a change in the Revenue Aligned Budget Authority (RABA) highway funding formula so states are not penalized, reimbursement of 2.5 cents per gallon fuel excise that was directed to the general fund to the HTF, and tax collection modifications.
Recommendations from the other panelists included: an indexing of motor fuel taxes to the Consumer Price Index to allow federal highway aid to keep up with inflation and economic fluctuations; an equitable user fee collection system based on vehicle mileage tracking technology; elimination of the ethanol tax exemption; gasoline and heavy truck tax hikes; and the creation of a Transportation Finance Corporation to better leverage existing highway dollars.
All panelists supported the idea of achieving greater equity by expanding highway and transit infrastructure funding opportunities to avoid zero-sum results.
For more information on this hearing visit the House Transportation and Infrastructure Committee website at http://www.house.gov/transportation/ .
California Social Worker Demand Climbs, While Supply Dwindles, According to Report
The most recent Faculty Fellows report published by the Center for California Studies suggests that the state of California is suffering from a shortage of qualified social workers and that the problem will escalate as California's population continues to grow and diversify.
The report, entitled Demand for Social Workers in California, was commissioned by the California State Assembly. It uses county social service data to assess California's public social work milieu, paying attention to the supply, demand and quality of social workers in the state. Currently 12,221 county social workers are employed in California, according to the report.
Little consistency exists among counties over the definition of what constitutes a social worker, according to the report's findings. A wide variation exists in education and training requirements among social workers. Further the report finds that there is a current need for 1,171 new California social workers. The report concludes that the shortage of social workers in California is of particular concern when considering the inconsistent quality of staff and services against the backdrop of high turnover rates among social workers and low number of graduates from social work academies.
The report recommends expanding available social educational opportunities while reserving the title of social worker only for positions that require formal coursework. It further recommends improved work conditions, public image and pay to retain more social workers.
The Center for California Studies is a public education, and applied research unit of California State University, Sacramento, devoted to promoting understanding of California's history, cultures and public policies. For more information visit: http://www.csus.edu/calst/ .
Delegation Letter Calls For Extradition of Mexican Criminals
Thirty-seven members of the bipartisan California Congressional Delegation, led by Rep. Adam Schiff (Burbank), sent a letter on July 12th to President Bush. The letter urges the President to seek Mexico's cooperation in extraditing Mexican nationals who have committed crimes in the United States punishable by life in prison or the death penalty.
The letter states: "Until now, the Mexican government has refused to extradite Mexican nationals who have fled to Mexico after committing crimes in the U.S., unless it was made clear that the death penalty would not be sought. After a recent Mexican Supreme Court decision, this policy has now progressed to the point where the Mexican government has refused to extradite Mexican nationals if the alleged offense carries a potential 'life' sentence."
California penalties for murders and some other serious offenses require "indeterminate" sentences (e.g., 20 years to life) with the actual length of the sentence ultimately determined by a parole board. According to the letter, this requirement, plus the state's location on the border with Mexico, affects California disproportionately when seeking to extradite an alleged criminal from Mexico.
Click here to return to the California Institute home page. Or click here to
e-mail.