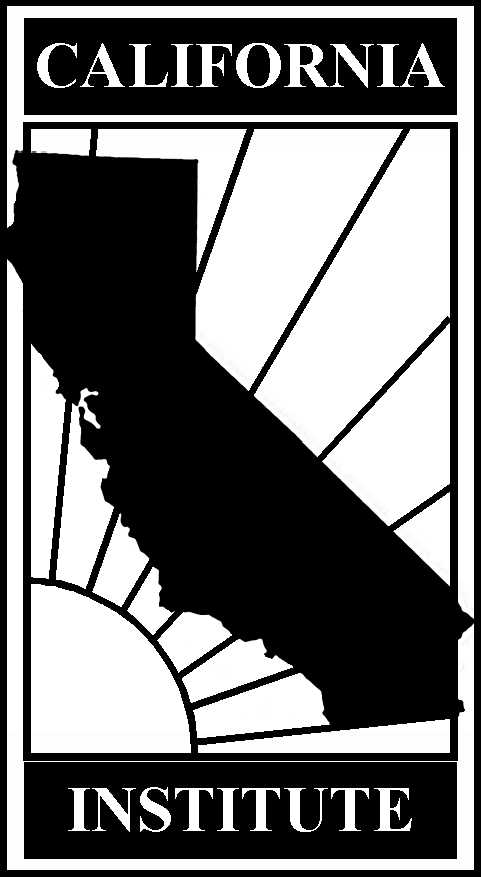 The California Institute for Federal Policy Research
419 New Jersey Avenue, SE, Washington, D.C. 20003
voice: 202-546-3700 fax: 202-546-2390 [email protected] http://www.calinst.org

California Capitol Hill Bulletin

Volume 9, Bulletin 20 — July 11, 2002 [or see pdf version] [or jump to the previous bulletin]
---
CONTENTS OF THIS ISSUE
Delegation Letter Circulating On Medicaid Waiver
Rep. Capps Circulating Coastal Zone Management Letter
42 Californians Sign Ethanol Mandate Letters
California Members Urged to Join TEA-21 Taskforce; First Meeting Scheduled
House Committee Reviews IDEA Status
Senate Passes Bill on Sudden Oak Death Research
Renewed Emphasis on Urban Growth Planning Key to California's Future, According to Report
National Labs Testify On Homeland Security Plan
California Official Testifies on State Recycling Program
Renovation Plans For Moffett Field Hangar Taking Shape
Population Resource Center Workshops in California
PPIC/Institute/PRC Briefing on Border Enforcement Set For Next Week
ISO Lowers, Then FERC Raises, Price Cap on California Power
House Backs NSF Undergraduate Education Grants
Rep. Doolittle in Race for GOP Conference Secretary
Grapevine Pests Found in Sonoma County
House and Senate Appropriations Allocations Approved for FY 2003
---
To expand communications between Washington and California, the California Institute provides periodic faxed bulletins regarding current activity on Capitol Hill which directly impacts our state. Bulletins are published weekly during sessions of Congress, and occasionally during other periods. The e-mail edition is made possible in part by in kind donations from Sun Microsystems and IBM Corp.
---
Delegation Letter Circulating On Medicaid Waiver
Reps. David Dreier (Covina) and Sam Farr (Carmel) are circulating a bipartisan congressional delegation letter urging the Department of Health and Human Services to renew California's Medicaid waiver. California's Medicaid program operates on a Centers for Medicare and Medicaid Services (CMS) approved waiver that allows the state to negotiate contracts with medical service providers, resulting in cost savings to the state. The waiver expires on August 1st and is currently up for renewal.
California operates Medi-Cal under a Selective Provider Contracting Program (SPCP) waiver that allows the state to negotiate contracts with medical service providers, resulting in cost savings to the state. If the waiver is not approved, California would lose at least $300 million of immediate cuts in federal Medicaid funding over two years. Additionally, the loss of that $300 million would undercut the ability of the state to afford its share of the upper payment limit (UPL) program, culminating in a loss of an additional $300 million in federal Medicaid funds per year.
The letter, to HHS Secretary Tommy Thompson, urges renewal of the waiver, arguing that it is crucial to the viability of our state's health care system. The letter goes on to state: "The flexibility provided by the existing waiver enables California to act as an effective trustee of Medi-Cal funds. As one of the first to embrace managed care, the state uses SPCP to control costs by negotiating with hospitals for the best possible inpatient rates – spending substantially less for services than under cost-based reimbursement. . . . This is literally a one-of-a-kind program; no other state uses market forces to control hospital costs. For almost 20 years, California has operated this cost-reducing program, which also works to protect beneficiary access to services."
Governor Gray Davis strongly supports the letter.
The deadline for signing the letter is close of business July 16. Members wishing to sign should contact either Robert Lawrence in Rep. Dreier's office at x52305 or Pam Barry in Rep. Farr's office at x52861.
Rep. Capps Circulating Coastal Zone Management Letter
Rep. Lois Capps (Santa Barbara) is circulating a letter on the Administration's proposed changes to the federal consistency regulations of the Coastal Zone Management Act (CZMA). The letter to the President expresses concern that the proposed rulemaking might limit the types of Federal activities that trigger a State's consistency review, or might severely constrain the abilities of coastal States to protect their coastal resources.
The letter notes that the current federal consistency regulations were revised less than two years ago and were the culmination of five years of consultation with the coastal States and other stakeholders, including industry. "Federal consistency grants to coastal states with Federally-approved coastal management programs (CMPs) the authority to evaluate all federal activities, development projects, permits and licenses that may affect a State's coastal zone to ensure that such activities are consistent to the maximum extent practicable with state coastal zone management plans and policies. In creating this authority, Congress recognized that Federal interests and activities need to be balanced with the environmental and economic interests of coastal States. In addition, Congress recognized that unless federal agency actions were consistent with state coastal zone management plans, the over-arching national interest of the CZMA would be subverted," the letter states. Therefore, it urges the Administration to withdraw the proposed rulemaking and to work with Congress, the coastal states, and stakeholders to reauthorize the CZMA before the end of this Congress.
Members wishing to sign the letter should contact Jonathan Levenshus in Rep. Capps office at x53601.
42 Californians Sign Ethanol Mandate Letters
Forty-two members of the bipartisan California Congressional Delegation so far have signed two identical letters on the ethanol mandate contained in the Senate Energy bill. The letters are being sent to the House and Senate conference leaders on the Energy bill. See, Bulletin, Vol. 9, No. 19 (6/27/02).
The letters acknowledge the important step in the Senate bill of phasing-out MTBE and eliminating the Clean Air Act's oxygenate requirement. However, they express concern that the ethanol mandate contained in the bill will have "mixed environmental results while significantly reducing federal revenues to the Highway Trust Fund. Moreover, rather than a carefully balanced legislative package, this mandate appears to be simply a political triumph of the Midwest over both coasts." The letter goes on to note that an ethanol mandate in perpetuity may in fact impede refiners from developing cleaner and less expensive ways to reformulate gasoline. Because of these concerns, the letters call on these Energy conference leaders to "carefully reconsider" the ethanol mandate during conference.
The deadline for signing the letters is Friday, July 12. Members wishing to sign the letters should contact either Pam Barry in Rep. Farr's office (x52861) or Dan Skopec with Rep. Doug Ose's Energy Policy Subcommittee office (x54407).
California Members Urged to Join TEA-21 Taskforce; First Meeting Scheduled
On June 27, 2002 Reps. Richard Pombo (Tracy) and Bob Filner (San Diego) circulated a letter among members of the California Congressional Delegation inviting them to join a bi-partisan transportation task force that would aim to ensure California's surface transportation needs are met when the all-important Transportation Equity Act of the Twenty First Century (TEA-21) is considered for reauthorization next year. The Task Force will consist of federal and state interests, and will reunite federal lawmakers with the officials from the State of California and Cal Trans to build on the collective effort launched in 1997 to uphold statewide transportation priorities during the formulation of TEA-21.
The letter also invites members and staff to attend the first TEA-21 Reauthorization Task Force information briefing to be held on July 15, at 1:30 p.m. in 2105 Rayburn House Office Building. Those with questions are asked to contact Marla Sousa of Mr. Pombo's office at 225-1947, or Ian Pfeiffer of Mr. Filner's office at 225-8045.
Mr. Pombo and Mr. Filner co-authored the letter on behalf of all House Transportation and Infrastructure Committee members from California. Governor Davis' office also sponsored a series of briefings on the subject of California transportation this year.
House Committee Reviews IDEA Status
On July 10, 2002, the Chair of the President's Commission on Excellence in Special Education and former Governor of Iowa, Terry Branstad testified before the House Committee on Education and the Workforce to present the Commission's findings and recommendations on the subject of reforming the Individuals with Disabilities Act, otherwise known as IDEA – public programs that serve children with disabilities.
President Bush formed the 24 member Commission in October, 2001 to study special education programs at all levels of government and possible improvements to help boost the achievement of students with disabilities.
Some of the Commission's findings include: systemic problems from complex and excessive bureaucratic hurdles while regulatory compliance is sought at the expense of student achievement; inadequate proactive measures with respect to intervention and prevention in the current IDEA system; a criticism of how special education and general education programs are classified separately precluding children with disabilities from taking advantage of available resources; not enough program options for parents; flawed and invalid methods of identifying children with disabilities; and a need for improved teacher quality.
In response to the findings the Commission released a report entitled A New Era: Revitalizing Special Education for Children and Their Families that offers three major recommendations to policy-makers based on the promotion of a system of results over process; a model of prevention rather than failure; and a consideration of special education children as general education children first.
Governor Branstad also presented the Presidential Commission's findings in front of the Senate Health Committee on July 9th. For more information, please visit the Committee on Education and the Workforce's homepage at: http://edworkforce.house.gov/ .
Senate Passes Bill on Sudden Oak Death Research
On Wednesday, July 11, the Senate passed S. 997, by voice vote. The bill requires the Department of Agriculture to study the onslaught of sudden oak death syndrome that has infected California trees. S. 997 also calls on Agriculture to monitor and treat affected trees and establish a Sudden Oak Death Syndrome Advisory Committee.
Senator Barbara Boxer sponsored the bill. It also requires Agriculture to provide fire management in areas swept by the syndrome because the dead trees present major fire hazards. The syndrome is caused by the same fungus that caused the early 20th Century Irish Potato Famine.
Renewed Emphasis on Urban Growth Planning Key to California's Future, According to Report
One of the latest Center for California Studies Faculty Fellows Program reports asserts that the state of California must reconsider its state-growth planning goals and decision-making frameworks if it is to adequately prepare for the projected increase of 11 million California residents over the next 20 years.
The report, entitled The Region is the Frontier, examines California's growth planning and development methods and compares them to those of the states of Washington, Oregon, Maryland, New Jersey, and Florida; drawing on the best practices in other states to inform California's future urban planning policy options.
Further, the report assesses the state's existing urban planning schemes, goals and levels of collaboration among regional planning agencies. It finds wide variations of all three factors throughout the state while acknowledging the centralization problems posed by the state's vast geographic size.
The report goes on to make several state, local and regional policy recommendations that would adapt California to the most applicable planning frameworks, goals and regional planning collaboration mechanisms. Among the report's policy recommendations are: The establishment of Regional Planning Councils that would create consistent strategic regional action plans; the adoption of statewide urban growth goals; the creation of interagency Community Solution Teams to work with stakeholders to solve regional problems; and a rethinking of the statewide general plan to include updated and innovative urban planning techniques.
The Center for California Studies is a public education, public service, and applied research unit of California State University, Sacramento, devoted to promoting understanding of California's history, cultures and public policies. For more information visit: http://www.csus.edu/calst/ .
National Labs Testify On Homeland Security Plan
On Tuesday, July 10, 2002, the Senate Committee on Energy and Natural Resources held a hearing on the current status and future homeland security role of the Department of Energy/National Security Administration national laboratories. Spokespersons from the Department of Energy and the National Security Administration testified in favor of President Bush's proposal to create a new Homeland Security agency and offered insight as to how the new agency could best transfer and integrate existing national laboratory terrorist protection and response programs while maximizing the involvement and development of research technologies. Other panelists included top officials from three NSA labs currently in operation two of which are located in California while all three are operated by the University of California.
Each lab administrator gave detailed accounts of their respective facility's resources and capabilities and how they can be used to protect the nation against nuclear, biological, radiological, and chemical threats.
Approving of the President's proposal to base Homeland Security's research facility at the Lawrence Livermore National Laboratory (LLNL) in the San Francisco Bay Area, LNLL's Director Michael R. Anastasio affirmed that such a move would "benefit from the Laboratory's multidisciplinary capabilities and those at Sandia National Laboratories (California), it would be advantageous for the homeland security mission and facilitate partnerships because of the Laboratory's location."
For more information on this hearing please visit the Senate Energy and Natural Resources Committee on the web at: http://energy.senate.gov/
California Official Testifies on State Recycling Program
Darryl Young, the Director of the California Department of Conservation, testified before the Senate Environment and Public Works Committee on Thursday, July 11. The hearing focused on the federal government's efforts to increase its use of recycled products and the responsibility of producers, especially in the beverage industry, to use and promote recycled products.
Director Young provided an overview of the California Recycling Program and the various features of the program that differentiate it from recycling programs administered by other states. He pointed out that the California Program is unique among other states because in other bottle deposit states, the cans and bottles are returned to the store from which the containers were purchased. Californians, according to Mr. Young, "enjoy a more convenient form of container recovery with nearly 3,000 recycling opportunities statewide. The recycling system in California provides a convenient and efficient way to recycle beverage containers, and also is used as a source of non-tax dollar funding of various recycling and litter reduction programs throughout the state."
Mr. Young also stated that California charges manufacturers a processing fee if they choose to package beverages in materials where the scrap value of the used container is insufficient to cover the costs of recycling. These fees are paid to the recyclers, however, the state does provide some subsidy to the manufacturers to cover this fee.
In summary, Director Young testified that California's program has been successful as it has expanded over the years and continues to evolve and change to meet new circumstances. His testimony, and that of other witnesses at the hearing, can be found on the Committee's website at: http://www.senate.gov/~epw .
Renovation Plans For Moffett Field Hangar Taking Shape
The California Air and Space Center (CASC) has developed a proposal to renovate Hangar One at Moffett Field, located in the NASA-Ames Research Park. CASC, a 501(c)(3) charitable corporation leads the project. NASA-Ames has provided personnel to support the project, and the cities of Sunnyvale and Mountain View are providing funding for feasibility studies.
Hangar One is the world's largest dirigible hangar, measuring four football fields long and one field wide, and is on the registry of historic buildings. The project envisions turning the hangar into a world space center. It would contain exhibits, a state of the art immersion theater, room for trade shows and conventions, and a mission to provide students with a greater understanding of space and the universe.
It is expected that the total cost to create the space center will be about $375 million. Funding is expected to be raised through a combination of tax exempt bonds; federal, state and local funding; contributions from corporations, foundations, and individuals; as well as annual membership fees, rental fees, and other sources.
Further information on the project can be obtained by contacting Lisa Lockyer at 650-604-3009. Additionally, the Executive Study detailing the plan, as well as other background information, will be available on the California Institute's website in the near future: http://www.calinst.org .
Population Resource Center Workshops in California
The Population Resource Center is organizing two workshops for the Child Welfare League of America's Florence Crittenton Roundtable July 23, 2002 at the Hyatt Regency, Orange County, 11999 Harbor Blvd, Garden Grove, CA.
The first workshop will be held from 10:30 am – 12:00 noon, and is entitled: Our Nation's Adolescents: Bombarded by 12 Sexual Messages Per Hour on TV. It will explore the realities of adolescent pregnancy in the United States and the role of the media in teenagers' lives. The Presenters will be: Sonny Fox, Vice President, Population Communications International, Los Angeles; and, Susan Rabinovitz, Associate Director, Division of Adolescent Medicine, Children's Hospital of Los Angeles, Los Angeles.
The second workshop will be from 2:00 – 3:30 pm, and is entitled: We Know What Works: Models of Youth Development, Adolescent Health, and Community Collaboration. This workshop features the work of the National Teen Pregnancy Prevention Research Center (PRC) – the only Center in the nation supported by the Centers for Disease Control (CDC). The presenter will be Jennifer Oliphant, Community Outreach Coordinator, National Teen Pregnancy Prevention Research Center, University of Minnesota, Minneapolis, MN.
For further information, contact Nancy Thorne of the Population Resource Center at: [email protected] or 202-467-5030.
PPIC/Institute/PRC Briefing ON Border Enforcement Set For Next Week
The Public Policy Institute of California, the California Institute, and the Population Resource Center will host a luncheon briefing on Tuesday, July 16 on a recently released PPIC report on border enforcement policies.
The briefiing will be held from 12:30 – 1:45 p.m. in Room B-354 Rayburn House Office Building. Belinda Reyes, Economist and PPIC Research Fellow, will present the findings of her report: Holding the Line: The Effect of the Recent Border Build-up on Unauthorized Immigration.
If you plan to attend the luncheon briefing, please RSVP to the Institute at 202-546-3700 or [email protected] .
ISO Lowers, Then FERC Raises, Price Cap on California Power
With California in the midst of another power crisis-caused heat wave, the Federal Energy Regulatory Commission (FERC) on Thursday, July 11, increased the limit on California's wholesale electricity prices. The increase reversed a move by the California Independent System (CalISO) Operator on Tuesday, July 9.
FERC raised the price cap to $91.87 per megawatt hour, returning the cap level to that in force prior to state officials declaring a power emergency on Tuesday and again yesterday. The CalISO had lowered the cap to $57.14 a megawatt-hour on Tuesday and $55.26 yesterday.
In its order, FERC argues that a higher price cap stabilizes rates and stated, "We act now because we cannot expose customers in California and other Western states to the risks of a low price cap."
FERC said the new price cap would be in effect through Sept. 30, 2002 thereby terminating the state's ability to lower caps for the next 10 weeks. For more information, see http://www.ferc.gov .
House Backs NSF Undergraduate Education Grants
By voice vote on Tuesday, July 9, the House passed legislation to authorize $390 million over five years to expand the number of students majoring in science, math, engineering and technology. With the funds, the National Science Foundation (NSF) would support new or existing programs to improve undergraduate math and science education.
The bill, HR 3130, would authorize NSF to provide grants to increase the number of students graduating with a math or science-related degree without reducing quality. Colleges and universities could expand undergraduate programs, improve faculty teaching skills and purchase new research equipment. Similar legislation (S 1549) has been introduced in the Senate.
Rep. Doolittle in Race for GOP Conference Secretary
With the pending retirement of Republican Conference Chairman J.C. Watts (OK), several party leadership posts may be in transition when the 108th Congress convenes next January. Rep. John T. Doolittle (Rocklin) is competing for the position of Conference Secretary against Rep. Judy Biggert (IL). The current conference Vice Chair, Deborah Pryce (OH), is vying to succeed Watts as chair, and the current Conference Secretary, Barbara Cubin (WY) is running to replace Pryce.
This week, a spokesman for Rep. Doolittle was quoted as saying that he hopes to secure the support of a majority of the conference in the near future. Rep. Chris Cox is expected to retain his post as Chair of the House Republican Policy Committee, the fifth ranking Republican in the chamber.
Grapevine Pests Found in Sonoma County
At a Santa Rosa nursery on Monday, July 8, agriculture inspectors found and killed eight glassy-winged sharpshooters, the pest feared because it could spread a deadly disease to and through California vineyards. The insects were found on plants shipped from Southern California, and the discovery marked the first time in two years that a live glassy-winged sharpshooter had been found in Sonoma County.
The sharpshooters spread the bacterium that causes Pierce's Disease, and the state and federal government are jointly funding a campaign to control its spread. Sonoma County houses a $2 billion wine industry and 58,000 acres of vineyards.
House and Senate Appropriations Allocations Approved for FY 2003
The House and Senate Appropriations Committees recently approved the amounts to be spent in fiscal year 2003. Differences between House and Senate levels will need to be resolved in conference. For some subcommittee levels, spending figures are identical (District of Columbia, Foreign Operations, Legislative and Treasury Postal) or relatively close (Agriculture, Defense, Energy and Water, VA-HUD).
For other subcommittees, the discrepancies between the House and Senate were more pronounced. The Senate figure for Commerce-Justice-State is $43.5 billion, or $3.1 billion higher than the House level. For Labor-HHS-Education, the Senate figure of $134 billion exceeds the House level by $4 billion. And for Transportation, the Senate figure of $21.1 billion exceeds the House counterpart by $1.7 billion. For the Interior Subcommittee, the House figure of $19.7 billion exceeds the Senate level by $744 million.
House and Senate 302(b) Allocations — in million $
President
House
Senate
Sen vs. Hse
Agriculture
17,051
17,601
17,890
289
Commerce-Justice-State
40,726
40,333
43,475
3,142
Defense
356,598
354,447
355,139
692
District of Columbia
379
517
517
–
Energy and Water Devt
25,149
26,027
26,300
273
Foreign Operations
16,100
16,350
16,350
–
Interior
18,953
19,670
18,926
(744)
Labor-HHS-Education
129,902
129,902
133,988
4,086
Legislative
3,413
3,413
3,413
–
Military Construction
9,541
10,083
10,622
539
Transportation
19,851
19,411
21,100
1,689
Treasury-Postal
17,960
18,501
18,501
–
VA-HUD-Indep. Agencies
92,518
91,841
91,434
(407)
Total (Discretionary)
748,141
748,096
757,655
9,559
Excludes reserves of $10 billion for war on terrorism and $1 billion for special education.
Click here to return to the California Institute home page. Or click here to
e-mail.