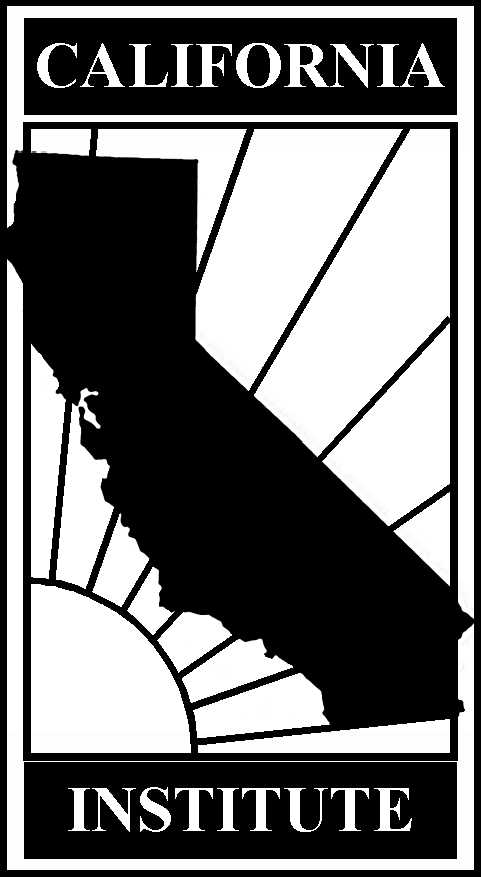 The California Institute for Federal Policy Research
419 New Jersey Avenue, SE, Washington, D.C. 20003
voice: 202-546-3700 fax: 202-546-2390 [email protected] http://www.calinst.org

California Capitol Hill Bulletin

Volume 9, Bulletin 18 — June 20, 2002 [or see pdf version] [or jump to the previous bulletin]
---
CONTENTS OF THIS ISSUE
California Members Weigh In On Andean Trade Tuna Issue
GAO Report Calls FERC's Authority Inadequate to Regulate Competitive Power Market Like California's
House Judiciary Reviews INS Interior Enforcement Strategy
Senate Judiciary Reports In-State Tuition Bill For Immigrants
Water and Power Panel Addresses California Plan For Colorado River
Senate Finance Committee Leaders Developing Welfare Reform Plan
Annual CSS Picnic On The Mall This Saturday from 11:00am to 4:00 pm
---
To expand communications between Washington and California, the California Institute provides periodic faxed bulletins regarding current activity on Capitol Hill which directly impacts our state. Bulletins are published weekly during sessions of Congress, and occasionally during other periods. The e-mail edition is made possible in part by in kind donations from Sun Microsystems and IBM Corp.
---
California Members Weigh In On Andean Trade Tuna Issue
In two separate letters, members of the California Congressional delegation have opposed allowing duty free treatment of all canned tuna imported under the Andean Trade Preference Act (ATPA). Under the House-passed ATPA, Ecuador would be allowed to export canned tuna to the United States duty-free for the first time. The Senate-passed bill, however, includes a compromise amendment (authored by Rep. Duke Cunningham (San Diego) and Sen. John Breaux (LA)) that would allow the first 20 percent of canned tuna harvested by U.S. vessels or an ATPA country to enter duty-free, but maintain the current duties on the remainder of imports.
Rep. Cunningham was joined by eight other Californians – Reps. Ken Calvert (Corona), Duncan Hunter (Alpine), Darrell Issa (Vista), Buck McKeon (Santa Clarita), Richard Pombo (Tracy), Dana Rohrabacher (Huntington Beach), John Doolittle (Rocklin), and Wally Herger (Marysville) – in writing a letter to Ways and Means Committee Chairman Bill Thomas (Bakersfield) on June 11. The letter urges Rep. Thomas to support the Breaux-Cunningham compromise. The letter argues that duty-free treatment of all canned tuna imports https://calinst.org/files/archive/would "seriously cripple" the U.S. tuna industry. It adds, "Approximately $1.3 billion in annual revenues and 1200 employees are engaged in the tuna industry. California will suffer job losses and erosion of the tax base if the Senate language is not maintained in the Conference Report."
The focus of the second letter was the damage that the Philippines' tuna industry would suffer if canned tuna were allowed to enter the United States duty-free. That letter was authored by Reps. Bob Filner (San Diego) and Dana Rohrabacher (Huntington Beach) and co-signed by Reps. Neil Abercrombie (HI), Robert Underwood (GU) and Eni F. H. Faleomavaega (AS). It was sent on April 17, 2002 to Sen. Joseph Biden (DE), Chairman of the Senate Foreign Relations Committee. The members support the objection raised by the Philippines to the inclusion of canned tuna in the expanded trade preferences for Andean countries. They argue that it would seriously damage the Philippines' industry, which would be especially counterproductive at a time when the United States is actively supporting Philippine efforts to combat terrorism and eliminate poverty in the islands.
Two of the three largest U.S. tuna companies are headquartered in Southern California. In addition, much of the U.S. tuna fleet sails out of San Diego.
The ATPA, along with Trade Promotion Authority (also known as fast-track), as well as the Trade Adjustment Assistance Act, may go to a House-Senate conference in the next few weeks, although the House leadership on Thursday, June 20, delayed voting on a rule that would incorporate all three bills into one package. That rule may be voted on next week.
GAO Report Calls FERC's Authority Inadequate to Regulate Competitive Power Market Like California's
On June 17, 2002, the U.S. General Accounting Office released a report directly focused on the Federal Energy Regulatory Commission's handling of the California electricity crisis, entitled, Energy Markets: Concerted Actions Needed by FERC to Confront Challenges That Impede Effective Oversight.
The report, addressed to the Senate Committee on Government Affairs, chaired by Senator Joseph Lieberman (CT), sharply criticizes the Commission's oversight and other handling of the western energy crisis over the past two years.
It states, "FERC has not yet adequately revised its regulatory and oversight approach to respond to the transition to competitive energy markets." GAO found that, "To date, FERC's initiatives to monitor competitive markets have served more to help educate FERC's staff about the new markets than produce effective oversight efforts."
The GAO criticized the philosophical and legal basis for the Commission's approach to the market, stating, "FERC is attempting to develop an approach for competitive markets using legal authorities that were enacted primarily when the energy industries were regulated monopolies." Criticizing FERC's reliance on the concept of regional transmission organizations or RTOs — which may yet be several years in development — to take over power operations in the west, GAO recommends other steps in the interim which are "aimed at improving the interim regulation and oversight of these markets until a long-term, comprehensive approach can be established." In addition, GAO suggests that "Congress may want to review and revise FERC's authorities in the context of competitive market structures, such as the need to levy meaningful civil monetary penalties."
The report cited a number of staffing challenges facing FERC as it works to regulate a competitive power market, including an inability to compete with private sector salaries, the pending retirement of a large portion of its staff, the agency's failure to implement salary enhancement schemes, and unsuccessfully planned for the changes. It also says that the FERC's current organizational structure is overly diffuse and thus makes it "more difficult to provide the communication, focus, and management attention needed to successfully implement a new regulatory and oversight approach." The report described a decade-long decrease in FERC's staff numbers of about 3% per year, with the decline bottoming out in 2001 and beginning to rebound in 2002 and 2003.
California began the process to deregulate its electricity markets with landmark legislation in 1996. Yet six years later, GAO states, FERC "has not yet defined and implemented an effective regulatory and oversight approach for competitive energy markets." It states flatly, "The agency has yet to decide what market monitoring means in the context of FERC's responsibility to ensure that energy prices are just and reasonable." The auditors note that FERC has pursued the monitoring of transactions more closely, but notes that to date those efforts "have served more as educational opportunities for FERC staff than as effective oversight tools."
Arguing for a more meaningful range of penalties to deter anticompetitive behavior on the part of unscrupulous energy marketers, GAO comments that "FERC's authority to levy civil
penalties if it identifies this type of behavior is limited, because its authority is derived from laws that were enacted in a cost-of-service environment."
The report, numbered GAO-02-656, is available on the General Accounting Office website, at http://www.gao.gov .
A number of California Congressional Members embraced the GAO's report as yet another argument for further federal scrutiny of the state's power market. Senator Dianne Feinstein commented, "This is precisely the reason FERC should retain the temporary energy cap that was put in place last year for the Western Energy Markets. This cap is now scheduled to expire September 30, and it is critical that it remain in place until there are proper mechanisms to ensure 'just and reasonable' electricity prices." She added, "It was FERC's inability and unwillingness to regulate the California energy market in the first place that led to the severe energy crisis that lasted from May, 2000 to June, 2001. We know FERC did not perform its statutory authority to regulate during that time period and now the GAO report says that FERC is not capable of executing its full regulatory authority."
Senator Barbara Boxer commented, "We have known for a long time that FERC failed to protect California consumers by ensuring just and reasonable electricity rates. It has appeared that FERC was not willing to do this job, but now the GAO report seems to indicate that FERC was not able to do its job either." She also cited the report as evidence of a need for extension of the cap and for ordering refunds of energy marketer overcharges." Rep. Bob Filner (San Diego) opined, "You can't have former energy company CEOs regulating energy companies," and he added, "FERC makes the INS look like a well-oiled machine. We need to completely restructure this agency. Billions of California dollars depend on it."
House Judiciary Reviews INS Interior Enforcement Strategy
The House Judiciary Subcommittee on Immigration and Claims held an oversight hearing on Wednesday, June 19 on the Immigration and Naturalization Service's Interior Enforcement Strategy. The Subcommittee heard from the following witnesses: Joseph R. Greene, Asst. Commissioner for Investigations, INS; Richard M. Stana, Director of Justice Issues, General Accounting Office; Steven Camarota, Director of Research, Center for Immigration Studies; and Marissa Demeo, Regional Counsel, Mexican American Legal Defense Fund.
Commissioner Greene outlined the INS's Interior Enforcement Strategy implemented in 1999. It is based on the following principles: 1) identify, apprehend, and remove alien criminals; 2) deter and diminish smuggling and trafficking of aliens; 3) respond to community needs relating to illegal immigration; 4) minimize immigration benefit fraud and other document abuse; and 5) block employers' access to unauthorized workers. Mr. Greene detailed several incidents in the recent past where the INS has apprehended illegal immigrants by implementing this strategy. For instance, INS has broken up a major smuggling ring in July 2001, and another in October 2002, under Operation Forerunner, where 3500 undocumented immigrants were arrested and over 30 smugglers. Despite these successes, however, Commissioner Greene stated that a lack of INS enforcement personnel hampers its ability to apprehend more illegal immigrants. The agency only has about 2,000 special agents, and of those, about 700 are dedicated to other enforcement responsibilities, such as terrorism, and Quick Response Teams. Thus, at any given time, according to Mr. Greene, the INS has only about 1300 agents nationwide for all other enforcement activity.
Mr. Stana outlined a report released on Wednesday by the GAO entitled, "Immigration Enforcement: Challenges to Implementing the INS Interior Enforcement Strategy". The report points out that "historically, Congress and INS have devoted over five times more resources in terms of staff and budget on border enforcement than on interior enforcement." It finds that for the INS interior enforcement strategy to be effective, INS "needs better date to determine staff needs, reliable information technology, clear and consistent guidelines and procedures for working-level staff, effective collaboration and coordination with INS and with other agencies, and performance measures that help INS assess program results." Noting that INS's interior enforcement mission is considerable, GAO, nevertheless, found that INS must address these management and technology issues if the program is to achieve its full potential.
Testimony of all of the witnesses is available on the Committee's website at: http://www.house.gov/judiciary .
Senate Judiciary Reports In-State Tuition Bill For Immigrants
The Senate Judiciary Committee reported S. 1291 on Thursday, June 20 by voice vote. The bill would allow states to determine whether to offer in-state tuition rates to undocumented immigrants residing in the state. It repeals a provision in the 1996 Illegal Immigration Reform and Immigrant Responsibility Act (IIRIRA) that required states to give the same post-secondary education benefits to out-of-state students that it gave to undocumented immigrants, thus effectively eliminating in-state tuition rates for the children of undocumented immigrants, according to proponents of the bill. Opponents, however, argue that it will encourage illegal immigration.
The bill would also make it easier for some undocumented immigrants to become permanent residents. Under a substitute amendment authored by Sen. Richard Durbin (IL) an undocumented high-school graduate will be eligible to apply for permanent residency, as long as the graduate was at least 12 years old when the bill is enacted, and applies before age 21. The bill as reported also makes permanent residency possible for those students aged 21 to 25 who have enrolled in, or graduated from college, in the past four years. Students who are over 12 and working for a high school diploma would not be deportable under the bill, and would be allowed to work in the United States.
Water and Power Panel Addresses California Plan For Colorado River
The House Resources Water and Power Subcommittee, Chaired by Rep. Ken Calvert (Corona) held a field hearing on Friday, June 14, in La Quinta on the implementation of the California plan for the Colorado River. Testimony was received from Bennett W. Raley, Assistant Secretary of Water and Science, U.S. Department of Interior; Wayne Nastri, Regional Administrator for the U.S. Environmental Protection Agency's Region IX; Tom Hannigan, Director of the California Department of Water Resources; James F. Turner, Chairman of the Board of the San Diego County Water Authority; Andy Horne, Board Member of the Imperial Irrigation District; Phillip J. Pace, Chairman of the Metropolitan Water District of Southern California; Jack McFadden, Coachella Valley Water District Board President; Gary Wyatt, Imperial County Supervisor; Tom Kirk, Executive Director of the Salton Sea Authority; Kim Delfino, California Program Director with Defenders of Wildlife; and Michael Cohen, Senior Associate at the Pacific Institute.
In May 2000, the Colorado River Board of California developed the Colorado River Water Use Plan (the California 4.4 Plan). Under the California 4.4 Plan, California's water take from the Colorado River will be limited to 4.4 million acre-feet, substantially less than what California has been getting from the river over the last several decades, because the water was not needed by Arizona and Nevada. The Plan envisions a number of elements to effectuate the reduction, including water conservation, storage, and transfers. A Quantification Settlement Agreement (QSA) was drafted by the local water agencies affected to deal with the water transfer issue. It must be implemented by December 31, 2002, or the Department of the Interior will step in to regulate California's allotment of water from the Colorado River. Environmental concerns over the impact of the water transfers on the Salton Sea have delayed implementation. In his testimony, Assistant Secretary Railey stated that the Department of the Interior has not determined what action it will take should the QSA not be executed. However, he said, the Department is committed to enforcing the plan and "California may well suffer an abrupt and major reduction in Colorado River water supplies."
Mr. Hannigan, of the California Department of Water Resources, testified that although the State is not a signatory to the QSA, it is committed to doing everything possible to help the local water agencies execute the agreement by the end of the year. He noted, for instance, that the State's Department of Fish and Game has been meeting weekly with the Imperial Irrigation District representatives to help them work through the environmental issues associated with the water transfer envisioned under the QSA. Mr. Hannigan also stated that California has provided substantial financial assistance to the local agencies, including $235 million in State general funds authorized for lining parts of the All American and Coachella Canals and for groundwater storage projects.
Testimony of all the witnesses is available at http://resourcescommittee.house.gov/ .
Senate Finance Committee Leaders Developing Welfare Reform Plan
With the House having last month passed a welfare reform plan based largely on President Bush's proposals for reauthorization of federal welfare laws, details are emerging regarding a different plan coming together in the Senate.
Finance Committee Chairman Max Baucus (MT) and ranking Republican Charles E. Grassley (IA) have reportedly agreed in principle to support a plan being promoted by Sens. John Breaux (LA) and Orrin Hatch (UT) which would retain a requirement that welfare recipients work at least 30 hours per week (the number of hours recipients must spend at a work site would rise from 20 hours a week to 24 hours), in contrast to the House-passed bill requiring a 40-hour work week.
The Senate would reportedly join the House plan in raising from 50% currently to 70% by 2007 the minimum percentage of state welfare recipients required to be engaged in work activities. But unlike the House bill, the Senate plan would reportedly include an employment credit based on numbers of recipients who find jobs; the existing law provides a caseload reduction to states based on the number of their recipients leaving welfare rolls.
Reportedly, the Finance Committee proposal would permit states to provide federal cash assistance to legal immigrants, which is currently prohibited. Some Senators, led by Sen. Bob Graham (FL), are seeking to also widen both Medicaid and the State Children´s Health Insurance Program (SCHIP) to cover low-income legal immigrant children and pregnant legal immigrant women.
Reports indicate that the Breaux-Hatch plan allows vocational education to satisfy work requirements for two years, which would constitute an increase above the current law's one year limit and the House bill's four months limit
The size of child care funding is apparently a significant unanswered question in the Senate bill. While the House bill includes a $2 billion increase in federal child care funds over five years, some in the Senate are urging boosts of more than $11 billion over the same period.
The landmark 1996 welfare reform legislation, which shifted shift federal welfare entitlement programs to a set block grant, is scheduled to expire at the end of FY 2002. The House version, H.R. 4737, passed on the House floor on May 15. See Bulletin, Vol. 9, No. 14 (5/16/02).
Annual CSS Picnic On The Mall This Saturday from 11:00am to 4:00 pm
On Saturday, June 22, from 11:00 a.m. to 4:00 p.m., the California State Society will hold its annual California picnic on the Mall, at the Old Folklife Festival Site, at 15th Street and Constitution Avenue, NW, in Washington DC. The event will feature food, games, prizes, entertainment, volleyball and more. To RSVP, send e-mail at [email protected] or call the society at 202-997-0274.
Picnic attendees must be 2002 CSS members to enter the picnic. To join or renew membership, go to the "how to join" page on the website at http://www.cssdc.org , but be sure to RSVP as well.
Persons interested in volunteering at the picnic should email Nelson Garcia, picnic chair, at [email protected] . (Volunteers and volleyball tournament players attend the picnic for free.)
Click here to return to the California Institute home page. Or click here to
e-mail.