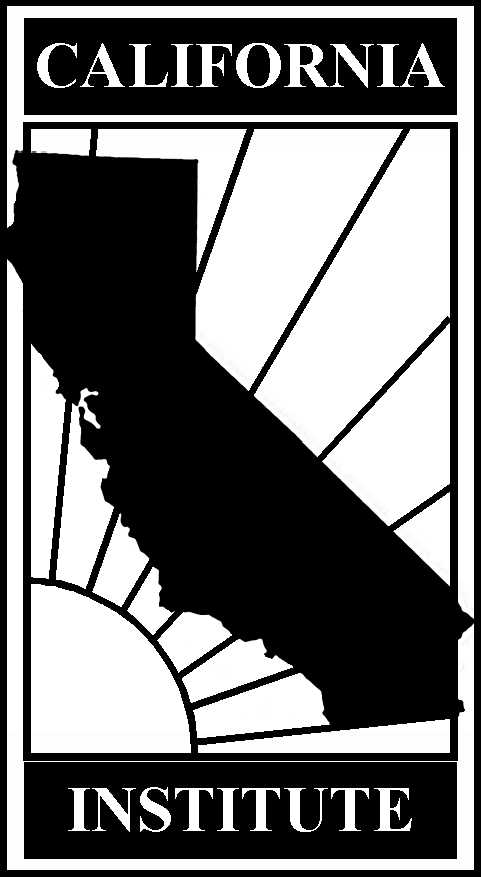 The California Institute for Federal Policy Research
419 New Jersey Avenue, SE, Washington, D.C. 20003
voice: 202-546-3700 fax: 202-546-2390 [email protected] http://www.calinst.org

California Capitol Hill Bulletin

Volume 9, Bulletin 17 — June 13, 2002 [or see pdf version] [or jump to the previous bulletin]
---
CONTENTS OF THIS ISSUE
Pierce's Disease Delegation Letter Circulating
Californians Write Appropriations Leader Seeking Additional Support for Fusion Science
Bay Area Members Introduce San Francisco Wetlands Bill
Hunter Poised To Lead Armed Services Full Committee Next Year
Armed Services Panel Reviews Stockpile Stewardship Program
PPIC Examines Intergenerational Progress of Mexican Americans
Senate TEA-21 Hearing Examines Local Perspective
Western Senators Ask FERC to Extend Electricity Price Controls
Some Oil Companies Claim They Will Be MTBE-Free By End Of The Year
Report Shows Earnings Climbing for California Workers
Washington Honors California's Medal of Science Winners
RAND to Sponsor DOD Child Care Briefing
California State Society To Hold Annual Picnic June 22 on the Mall
---
To expand communications between Washington and California, the California Institute provides periodic faxed bulletins regarding current activity on Capitol Hill which directly impacts our state. Bulletins are published weekly during sessions of Congress, and occasionally during other periods. The e-mail edition is made possible in part by in kind donations from Sun Microsystems and IBM Corp.
---
Pierce's Disease Delegation Letter Circulating
A letter is circulating within the California Congressional Delegation in support of funds to assist the California's nursery industry in its effort to combat the Glassy Winged Sharpshooter (GWSS) and help offset the costs of controlling the spread of the agricultural ailment it is responsible for, Pierce's Disease. The letter is being circulated by Congressman Elton Gallegly (Simi Valley).
Pierce's disease, which infects California grape vines, citrus plants and tree fruits impacted the nursery industry last year costing it tens of millions of dollars in inspection costs preventing infected plants from being shipped to non-infested areas, according to the delegation letter. The letter addressed to House Appropriations Subcommittee on Agriculture Chair Henry Bonilla, specifically asks for the allocation of $5 million to support nursery growers with the burdens of preventing the spread of the disease.
Members who wish to sign the letter are asked to contact Katherine Martin with Rep. Gallegly's office (x5-5811) by the close of business on Wednesday, June 19.
Californians Write Appropriations Leader Seeking Additional Support for Fusion Science
During the first week of June 2002, a broadly bipartisan cross-section of nearly half of California's Members of Congress wrote to Rep. Sonny Callahan (AL), chair of the House Appropriations Subcommittee on Energy and Water, seeking at least $20 million in additional support for fusion energy sciences in the Department of Energy funding bill above the President's recommended level of $257.3 million. California wins the lion's share of federal fusion research expenditures.
The California letter commented, "Fusion research has repeatedly proven itself to not only be a tremendous scientific program in and of itself, but it continues to yield very high benefits to our economy through a broad array of useful technological innovations." In inflation-adjusted dollar terms, the U.S. fusion research budget is now more than $150 million below its level in Fiscal Year 1995. The letter noted that, "These additional dollars will be used for increased scientific utilization of fusion experiments at universities and labs across the nation, accelerated development of fusion materials and technology, increased support for inertial fusion energy development, and preparation for U.S. participation in a burning plasma experiment." It concluded, "Fusion research is a critically important investment in our future and in our economy today."
Bay Area Members Introduce San Francisco Wetlands Bill
Rep. Mike Thompson (St. Helena's), joined by the other ten members of the California delegation from the Bay Area, introduced legislation on June 13 to help the survival of wetlands fisheries and waterfowl populations and improve water quality through restoration of the San Francisco Bay Estuary. The other original co-sponsors of the bill are: Reps. Lynn Woolsey, George Miller, Nancy Pelosi, Ellen Tauscher, Sam Farr, Zoe Lofgren, Tom Lantos, Barbara Lee, Pete Stark and Anna Eshoo.
The bill authorizes $50 million for the San Francisco Bay Estuary Ecosystem Restoration Project. Of that amount, up to $20 million would be earmarked for the San Pablo Bay watershed and up to $10 million for the Grizzley Island Wildlife Area of the Suisun Marsh.
In introducing the bill, Rep. Thompson said: "It has received widespread support from the U.S. Army Corps of Engineers, private companies and the Bay Area Congressional Delegation. By creating a healthier habitat, we are working towards ensuring the survival of our wetlands fisheries and waterfowl populations. Important fish species that would be helped include steelhead, Chinook salmon and white and green sturgeon. These wetlands serve as a major stopover along the Pacific Flyway for tens of thousands of migratory waterfowl and millions of shorebirds."
Hunter Poised To Lead Armed Services Full Committee Next Year
The top ranking Republican on the House Armed Services Committee in the 108th Congress will be California's Rep. Duncan Hunter (Alpine). If Republicans retain their majority in the House of Representatives after this fall's elections, Hunter is in line to be Chairman of the panel which controls authorizations for national security and defense.
The most recent developments came in May, when it was revealed that Rep. Curt Weldon (PA) decided against waging a campaign against Hunter for the seat now held by retiring Chairman Bob Stump (AZ). In a letter dated May 16, Weldon has now offered his support to Hunter, as has another potential competitor for the post, Rep. Joel Hefley (CO).
With Hunter's ascendancy, and Rep. Jerry Lewis (Redlands) retaining his leadership of the House Appropriations Defense Subcommittee, a Californian may lead both the key authorizing and funding panels for defense matters.
Armed Services Panel Reviews Stockpile Stewardship Program
On Wednesday, June 12, 2002, the House Military Procurement Subcommittee of Armed Services held a hearing on "The Safety, Security, Reliability, and Performance of the U.S. Nuclear Stockpile." Safely and effectively maintaining the nation's nuclear arsenal is a challenging task in the current nuclear test ban environment, and California's laboratories have been a central part of performing that task.
In addition to hearing testimony from retired Air Force General John Gordon, Administrator of the recently-formed National Nuclear Security Administration, and Navy Rear Admiral John T. Byrd of the U.S. Strategic Command, the panel received testimony from Dr. Michael R. Anastasio, currently Deputy Director of the Lawrence Livermore National Laboratory or LLNL. On June 4, the University of California Board of Regents appointed Dr. Anastasio to become Director of LLNL on July 1, 2002. For the past year, Anastasio has been the lab's Deputy Director for Strategic Operations, and has thus been responsible for all laboratory and national security operations. The panel also heard from the general managers of several other facilities, including the Nevada Test Site, the Pantex Plant, Y-12, the Kansas City Plant, and the Savannah River Site, as well as from lab directors Dr. John C. Browne of the Los Alamos National Laboratory and Dr. C. Paul Robinson of Sandia National Laboratory.
Subcommittee Chairman Curt Weldon (PA) noted that LLNL would play a key role with the shift of nuclear security functions to a new National Nuclear Security Administration, but that these issues would not be the subject of the hearing. He noted that there have been serious questions regarding the readiness of the NNSA to maintain the strategic nuclear stockpile.
NNSA's Gordon outlined the activities of the NNSA to date — calling it first organizational repair work, then organizational development. He commented that NIF operations are on a very solid track. Also, initial skepticism regarding the 10-year-old stockpile stewardship program has waned somewhat. He described the increased power of scientific tools at the nation's nuclear weapons labs, including more powerful and efficient lasers at LLNL. He noted that there is now a separate line in the NNSA budget for infrastructure improvement at the labs, to increase safety, security and employee morale. Gordon said that the nuclear stockpile security is better now than it has ever been. He noted that significant work needs to be undertaken to maintain existing equipment in the program, and he expressed concern that the average age of weapons in the stockpile is now more than 20 years.
The prepared testimony on behalf of LLNL was submitted by Dr. Bruce Tarter, outgoing director of the lab. He expressed concern about competing demands on the stockpile stewardship program, but he lauded the "vastly improved scientific tools and modern manufacturing capabilities" being implemented at present. He commented, "As the two nuclear design laboratories, Lawrence Livermore and Los Alamos are working with our contractor, the University of California, to strengthen management accountability, institute more uniform best practices in operations at the two laboratories, and better integrate our efforts in the Stockpile Stewardship Program. While it is essential to preserve the independent assessment capability of a two-laboratory system, there are many aspects of stockpile stewardship where we share capabilities and load-level the work." He described the National Ignition Facility — construction of which at LLNL is more than 60% complete — as "the only stewardship facility that will provide experimental conditions relevant to fusion burn, a critical process in the operation of a nuclear weapon," and he added that, "[a]s commissioning of laser beams continues, NIF will quickly become the workhorse experimental facility in the [High Energy Density Physics] program." He said that the success of the program depends on "strong, sustained support [from Congress], effective and efficient management of it by NNSA, flexible and agile production capabilities, and continuing scientific and technical excellence in pursuit of stockpile stewardship at the NNSA laboratories."
For further information and complete witness testimony, visit http://www.house.gov/hasc .
PPIC Examines Intergenerational Progress of Mexican Americans
The Public Policy Institute of California released a report in May entitled, "Falling Behind or Moving Up? The Intergenerational Progress of Mexican Americans." The authors, Jeffrey Grogger ad Stephen J. Trejo, compare the educational attainment and hourly earnings of whites, blacks, and three generations of Mexican Americans. The first generation consists of Mexican immigrants, the second generation includes U.S.-born children of Mexican immigrants, and the third the grandchildren and later descendants of Mexican immigrants.
The report finds that people of Mexican descent acquire much less schooling than other groups in the United States and that this educational deficit is the main reason for the relatively low earnings of Mexican-origin workers. The report finds that of Mexican youths 15 to 21 years of age have a high school completion rate of only 28 percent, compared to 87 percent for U.S.-born white youths and 78 percent for U.S.-born black youths. Further, the study finds that family income plays an important role in explaining this Mexican-white generation gap. However, maternal education levels for Mexican Americans had little independent effect after income is accounted for, whereas for black youths maternal education levels strongly predict graduation of the children.
The study also finds that there are dramatic gains in education and earnings between the first and second generations, with second generation Mexican Americans in California having on average about four more years of schooling and more than 35 percent higher wages. However, the authors found that ingenerational progress appears to stall after the second generation, and third generation Mexican Americans show only modest gains in education levels and no growth in earnings.
In conclusion, the authors suggest that analyses of Mexican Americans should distinguish between Mexican-born immigrants and subsequent generations of Mexican Americans because of the significant differences in educational level and earnings. Also, steps should be taken to increase educational attainment for U.S.-born Mexican Americans, because their schooling lags behind other groups and increasing educational attainment would go a long way toward bringing more Mexican Americans into the economic mainstream.
A complete copy of the report can be found on PPIC's website at: http://www.ppic.org .
Senate TEA-21 Hearing Examines Local Perspective
On June 13, the Senate Banking Subcommittee on Housing and Transportation held an oversight hearing on highway funding as a component of the 1998 Transportation and Equity Act (TEA-21). Panel Chair Jack Reed (RI) distilled the testimony of witnesses as a call to continue to develop TEA-21 as a guaranteed source of funding for local governments while emphasizing a need for greater flexibility in allocations and transportation planning,
The Subcommittee heard testimony from rural and metropolitan local elected officials who weighed the benefits and challenges of TEA-21. As well, support was voiced for a national rail policy as members of the Subcommittee were urged to commit more resources to Amtrak.
Chair Reed announced another Housing and Transportation hearing on June 26, this time to discuss the position of business and environmental communities on the reauthorization of TEA-21.
For further information visit the Subcommittee's website at: http://banking.senate.gov/02_06hrg/061302/index.htm .
Western Senators Ask FERC to Extend Electricity Price Controls
On June 7, 2002, California Senators Barbara Boxer and Dianne Feinstein and a bipartisan group of Senators from the Washington and Oregon wrote to FERC Chairman Pat Wood requesting extension of the Commission's June 19, 2001 western price mitigation order for the western power grid. A number of California House members had sent a similar letter on June 5. See Bulletin, Volume 9, No. 16 (6/6/2002).
The Senate letter states, "There is no evidence to suggest that once the Order expires on September 30, 2002, that the Western Electricity Market will produce just and reasonable rates." The letter expresses the opinion that the June 19 FERC Order "stopped the exorbitant and volatile electricity prices we saw throughout the West in 2000 and 2001," and it adds that the writers "fear prices will return to higher levels unless the Commission's mitigation plan is extended." The letter also asked for swift completion of investigations regarding the West Coast market, transparent information regarding energy markets, and establishment of safeguards for consumers.
Some Oil Companies Claim They Will Be MTBE-Free By End Of The Year
Shell Oil Products said on Wednesday, June 12, that it would complete its phase out of MTBE by the end of this year, joining BP as the second refiner to announce its time-frame for the phase out. The switch from MTBE to ethanol by January 1, 2003 beats the State's deadline for the phase out by one year. BP and Shell are the two largest gasoline suppliers in the state and with the addition of the MTBE-free gasoline available from Phillips Petroleum, it is expected that about 50 percent of California's gasoline will be MTBE-free by the end of the year.
Although Governor Gray Davis postponed the deadline for eliminating MTBE to January 1, 2004, Shell believes it will have a sufficient supply of ethanol (an MTBE substitute) and the infrastructure necessary to move and distribute it by January 2003.
Report Shows Earnings Climbing for California Workers
A recent report released by the California Policy Review, published by the SPHERE Institute and the Stanford Institute for Economic Policy Research and entitled Growth and Employment: Moving Up? Earnings Mobility in California tracks the payroll status of California workers between 1988 to 2000. The report finds that absolute earnings mobility and relative earnings mobility of workers increased over this period of time especially for California's lowest paid laborers. ("Absolute" results are delineated as findings in relation to the entire workforce while "relative" refers to only workers within the study sample).
The report juxtaposes other studies that report widening income gaps over the last twenty years among members of California's workforce compared to the nation as a whole. Growth and Employment attributes this divergence in findings to different research methodologies used by analysts. "Cross-sectional" studies present data on California wages at certain points in time providing a snapshot of worker progress while "longitudinal" research such as the one used by the California Policy Review report actually tracks the progress of individual workers, although it does not take into account the impact of indirect considerations such as the high influx of immigrants to California and the tech sector explosion of the 1990s.
The report is available at http://www.sphereinstitute.org/pdf/CPR_v1n4.pdf .
Washington Honors California's Medal of Science Winners
On Thursday, June 13, the University of California and the House Science Committee held a reception honoring the 2002 National Medals of Science laureates from the State of California. The National Medal of Science, established by Congress in 1959 and awarded by the President, is the nation's highest award for lifetime achievement in fields of scientific research. This year, five scientists out of the 15 award recipients have a California and University of California affiliation. This year's California recipients are: Francisco J. Ayala, University of California, Irvine, for revolutionizing molecular biology; Marvin L. Cohen, University of California, Berkeley and Lawrence Berkeley National Laboratory, for his work with real materials at the atomic level which has greatly influenced semiconductor technology; Charles D. Keeling, University of California, San Diego – Scripps Institution of Oceanography, for his research in the global carbon cycle and time series data; Gabor A. Somorjai, University of California, Berkeley and Lawrence Berkeley National Laboratory as the world's leading authority in modern surface science; and Harold E. Varmus, a physician and president of the Memorial Sloan-Kettering Cancer Center, for his research with Michael Bishop, Chancellor, University of California, San Francisco, on animal retroviruses and its relevance to understanding the genetic origins of cancer. The President will honor the National Medal of Science laureates at a White House ceremony this week.
RAND to Sponsor DOD Child Care Briefing
On Friday, June 14, RAND will sponsor a lunch briefing for congressional staff members on Capitol Hill to present the key findings of a newly released study Examining the Cost of Military Child Care, which focuses on the Department of Defense's child care system. The briefing will be held in Rayburn Room 2337 and will last from 1 p.m. to 2:30 p.m.
It is hoped that the study's findings will further the debate on welfare reauthorization and child care services by examining the practices of the child care system used by military personnel. It will cover issues such as low income subsidies, center care versus private contractors, and general systems operation.
The bipartisan event is co-hosted by Rep. Ellen Tauscher (Pleasanton) and Benjamin Gilman (NY). For further information or to RSVP, contact Hunter Granger at RAND 703-413-1100 ext. 5431 or via e-mail at [email protected] .
California State Society To Hold Annual Picnic June 22 on the Mall
On Saturday, June 22, from 11:00 a.m. to 4:00 p.m., the California State Society will hold its annual California picnic on the Mall, at the Old Folklife Festival Site, at 15th Street and Constitution Avenue, NW, in Washington DC. The event will feature food, games, prizes, entertainment by Ruthie & the Wranglers, volleyball and more. To RSVP, send e-mail at [email protected] or call the state society at 202-997-0274.
Picnic attendees must be 2002 CSS members to enter the picnic. To join or renew membership, go to the "how to join" page on the website at http://www.cssdc.org , print out the form and mail it in with a $10 check to the address at the bottom of that page, but be sure to RSVP as well.
Persons interested in volunteering at the picnic should email Nelson Garcia, picnic chair, at [email protected] . (Volunteers and volleyball team members may attend the picnic for free.)
Click here to return to the California Institute home page. Or click here to
e-mail.