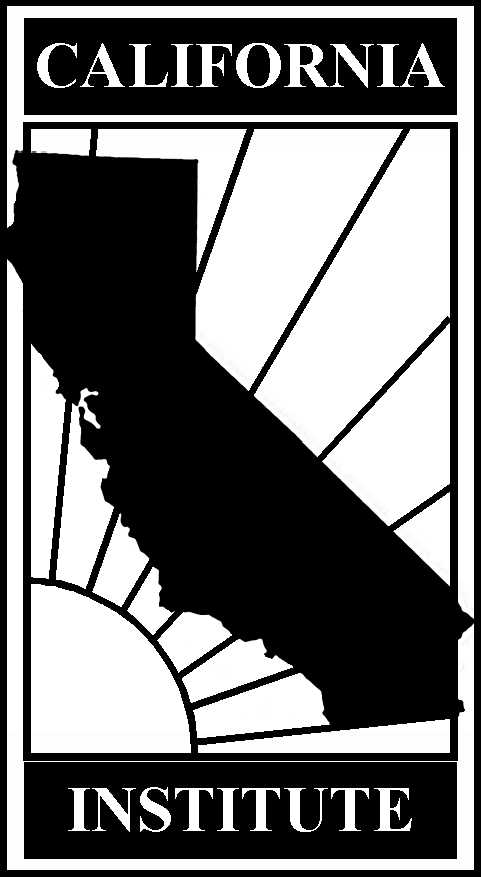 The California Institute for Federal Policy Research
419 New Jersey Avenue, SE, Washington, D.C. 20003
voice: 202-546-3700 fax: 202-546-2390 [email protected] http://www.calinst.org

California Capitol Hill Bulletin

Volume 9, Bulletin 16 — June 6, 2002 [or see pdf version] [or jump to the previous bulletin]
---
CONTENTS OF THIS ISSUE
Senate Panel Reports CALFED Reauthorization
Californians Seek, Get Relief from FERC on Gas Contract Issue
House Judiciary Examines Digital Rights Management Issue
NSF Funding "Doubling" Passes House
Members Send Letter on Colorado River Plan
California Hill Briefing Raises Senate Ethanol Mandate Questions
Hunter and Feinstein-Boxer Bills Aimed at South-of-the-Border Plants
Senate Highway Funding Restoration Measure Picks up Speed
"Runaway Production" Hurting California Economy, CRB Finds
ETS Presents Findings on the New High School Exit Exam
House and Senate Panels Examine Disabled Education
Californians Decry Wash Trades, Seek Price Mitigation Extension; FERC Investigates Rate Manipulation
California to Lead in Forecasted National Economic Recovery, Finds CCSCE
Census Bureau Reports Rise in Number of Foreign-Born
---
To expand communications between Washington and California, the California Institute provides periodic faxed bulletins regarding current activity on Capitol Hill which directly impacts our state. Bulletins are published weekly during sessions of Congress, and occasionally during other periods. The e-mail edition is made possible in part by in kind donations from Sun Microsystems and IBM Corp.
---
Senate Panel Reports CALFED Reauthorization
On Wednesday, June 5, the Senate Energy and Natural Resources Committee favorably reported legislation to reauthorize the CALFED Bay-Delta restoration project. The bill, S. 1768, was reported by voice vote after the Committee voted 18-5 to accept an amendment in the nature of a substitute. The substitute was negotiated by Sen. Dianne Feinstein, an original sponsor of the bill along with Sen. Barbara Boxer, and other members of the Committee over the last few weeks.
The substitute made a number of changes in the bill, including:
– reducing the length of the authorization from 5 to 3 years;
– reducing the authorization from $2.4 billion to $1.63 billion;
– ensuring that appropriated funds are spread out over the specific federal agencies with project responsibility in order to reduce impacts on the Interior Department's Bureau of Reclamation budget;
– adding detailed summaries of each program element and the appropriation level for each element to ensure balance in the progress of the various projects; and
– adding a section with a detailed description of the criteria for an annual finding of balance in the projects.
During the markup, Sen. Frank Murkowski (AK), Ranking Member of the Committee, stated that he would vote to report the bill, but on the understanding that there is "still considerable work to do" before the bill goes to the Senate floor. For instance, he supported Sen. Pete Domenici's (NM) statement that he would offer a floor amendment to add additional authorizations of as much as $10 billion for water projects in other states. Sen. Murkowski also continues to be concerned that there are not better estimates of the total federal cost of the restoration project over its lifetime.
Nevertheless, the legislation's forward movement is a significant victory for California water users. The substitute is supported by environmental groups and the vast majority of water districts in California, including every agricultural district.. Governor Gray Davis also applauded approval of the substitute, calling it "essential to help California maintain timely progress in meeting the State's water quality, water supply and ecosystem restoration needs."
Senator Feinstein stated that she would continue to work with her Senate colleagues so that CALFED is reauthorized this year. She called the substitute "a significant improvement over previous versions" because it gives senators "a fuller understanding of the programs the bill would fund."
The House Resources Committee favorably reported its version of the legislation, H.R. 3208, on November 7, 2001. The bills chief sponsors are Reps. Ken Calvert (Corona) and Cal Dooley (Visalia).
Californians Seek, Get Relief from FERC on Gas Contract Issue
A May 24 bipartisan letter from key energy-focused members of the California Congressional Delegation yielded quick results, with the Federal Energy Regulatory Commission (FERC) deciding in the state's favor on May 30. In its "Order on Capacity Allocation and Complaints," FERC stated that it finds "the application of El Paso's current capacity allocation methodology is unjust and unreasonable and adversely affects the public interest because parties with firm transportation contracts are not receiving the firm service for which they are paying. Therefore, this order directs El Paso to modify its capacity allocation methodology to assure greater predictability for firm shippers."
Prior to this order, a flawed market arrangement allowed power plants to the East of California to siphon off gas that Californians had already paid for — 15% of natural gas in the El Paso pipeline on a typical day, and 40% on critical days — costing California utilities hundreds of millions per year, and sending them to the spot markets for electricity and gas. Pipeline owner El Paso Natural Gas Company oversold its capacity and thereby failed to meet its contract obligations to California gas buyers. A July 2001 complaint by Californians charged that the practices "contributed to artificially high gas prices on the El Paso system, which caused enormous harm to both gas and electric markets throughout the West."
The letter to FERC Chairman Pat Wood III was signed by Rep. Doug Ose (Sacramento), Chair of the Government Reform's Energy Policy Subcommittee, and Reps. Henry Waxman (Los Angeles), Mary Bono (Palm Springs), Lois Capps (Santa Barbara), Anna Eshoo (Atherton), Jane Harman (Rolling Hills), and George Radanovich (Mariposa), all of whom serve on the Energy & Commerce Committee, accompanied Reps. David Dreier (San Dimas) and Sam Farr (Carmel), respective chairs of the California Republican and Democratic Congressional Delegations. The May 24 letter expressed concern that the ability of east-of-California customers to take additional gas without paying "unfairly deprives California consumers of the gas they need and are paying for. In fact, in 2001, two of the largest east of California shippers utilized pipeline capacity that was four and eight times more than their original allocation." Moreover, the letter reminded FERC of its authority to modify contracts if required by the "public interest." Referencing an April 16 technical conference to discuss this issue, the Californians concluded the letter by stating, "We hope that FERC will act soon to ensure that California's customers receive the gas they are paying for. With summer and increased demand for natural gas approaching, it is imperative that FERC act quickly to ensure that Californians do not suffer again from energy shortfalls and high prices."
FERC did act quickly to respond to the Californians, and the Commission's order directs that the contracts for east-of-California shippers must be converted the same "contract demand" (CD) contracts that Californians have, effective November 1, 2002, and it states that if the parties cannot reach agreement as to appropriate CD entitlements, FERC will step in and set appropriate levels. El Paso must file a report with the Commission by August 1 if the parties cannot agree to entitlement levels, or by September 3 to detail the results of the "capacity rationalization" process. In essence, the order will put Californians on the same footing as everyone else on the pipeline, in contrast to the previous structure which had Californians at a lesser level. El Paso was also ordered to expand their system.
The flawed structure had been implemented in 1996, when there was excess capacity in the pipeline; the situation has reversed, and there is now insufficient capacity to meet the demands of all firm shippers on the pipeline. Given the new circumstances, FERC found that the existing structure is no longer just and reasonable nor in the public interest. The 46-page FERC order and its 21 pages of appendices may be downloaded in WordPerfect format at http://ferris.ferc.gov/idmws/common/opennat.asp?fileID=9504147 or in text format at http://ferris.ferc.gov/idmws/common/opennat.asp?fileID=9504210 .
House Judiciary Examines Digital Rights Management Issue
The Judiciary Subcommittee on Courts, the Internet, and Intellectual Property held an oversight hearing on Wednesday, June 5, to examine the consumer benefits of current digital rights management solutions. Digital rights management (DRM) refers to the various technological solutions available that allow consumers to continue to enjoy copyright protected digital works while simultaneously preventing those works from being pirated. Several other committees, in both the House and Senate, have been reviewing whether there is a need for federal legislation to further protect copyrighted material, such as movies and music recordings, from mass distribution over the Internet. See, Bulletin, Vol. 9, Nos. 5 (2/28/02), 7 (3/14/02), & 12 (5/02/02).
The Subcommittee heard from the following witnesses: Will Poole, Vice President, Windows New Media Platforms Division, Microsoft Corporation; James Alexander, Director, eBooks Publishing, Adobe Systems, Inc.; Peter Jacobs, Chief Executive Officer, SunnComm, Inc.; and Frank Hausmann, Chief Executive Officer, CenterSpan Communications Corporation. Each of the witnesses detailed the technological innovations their companies have developed to protect copyrighted content and consumer privacy while expanding consumer access to digital works.
Each witness stated that their companies did not believe that it was necessary at this time to legislate a single federal standard on DRM solutions. Each believed that the private sector was responding promptly to the need for new technological solutions and a marketplace solution could be forged to protect consumers' access as well as the rights of the copyright holders. On the other hand, each admitted that there would never be a DRM solution that could totally stop piracy. Either the theft would occur before release of the product, and therefore imposition of the DRM, or eventually whatever DRM had been designed would be hacked.
Testimony of the witnesses can be obtained from the Judiciary Committee's website at: http://www.house.gov/judiciary .
NSF Funding "Doubling" Passes House
On Wednesday, June 5, the House of Representatives voted 397-25 to pass a bill to authorize the first three years of a five-year doubling of the budget for the National Science Foundation. The bill, dubbed the "Investing in America's Future Act," would increase the funding authorization by 15% for each of three years. California wins a strong share of federal research and development expenditures, with more than 21% of total U.S. R&D funds spent in the state in 1999. For further information, see Bulletin, Vol. 9, No. 11 (4/26/2002).
Rep. David Dreier (San Dimas) said, "It's important the federal government provide initial support for the ground breaking work of our scientists so that it can be further developed in the private sector. When our scientific community has the resources it needs to innovate, the American people can see the benefits."
Rep. Zoe Lofgren (San Jose) said, "By increasing the amount of money available for grants, the National Science Foundation will be able to greatly enhance opportunities for scientific inquiry and will generate invaluable progress in a wide range of fields. The resulting discoveries will help drive economic growth and enhance the quality of life for all Americans."
Rep. Mike Honda (San Jose) said, "The federal government must play an integral role in the longer-term, basic research that leads to fundamental innovations. Over the last few years, other priorities have overshadowed this goal, and as a result long-term research is threatened at a time when it is most critical," and he called the bill "an important step toward restoring balance to our scientific priorities."
Rep. Adam Schiff (Burbank) noted that, "In fiscal year 2001, Caltech received 31% of its total federal agency research support from NSF, totaling near $44 million. And Caltech is not alone. In fiscal year 1999, NSF provided 16% of the total federal research and development funds provided to all California universities, an impressive sum of $367 million."
Members Send Letter on Colorado River Plan
Fifteen members of the California congressional delegation joined other colleagues in a letter to Secretary of the Interior Gale Norton on the Colorado River Water Use Plan, under which California will reduce its consumption of Colorado River water.
The letter, dated May 23, 2002, points out that if certain elements of the plan are not implemented by the end of the year, California faces a major disruption of its water supply. It expresses concern that the Department of the Interior's implementation of the plan has been "slowed by the need to address various environmental impacts, like increased airborne particulate matter, on the Salton Sea and surrounding communities from the proposed transfer of water from the Imperial Irrigation District to the City of San Diego. This transfer is the most important single component of the California Plan."
The members state that "a determined yet cooperative approach that seeks an innovative solution" is needed and urges the Department to redouble its efforts to implement the Plan on time.
California Hill Briefing Raises Senate Ethanol Mandate Questions
On June 4, an informational briefing was conducted on the impacts of the ethanol mandate included in the Senate version of the Energy bill. A number of experts and stakeholders addressed House staff on the economic and environmental impacts of Senate Energy provisions that would mandate a tripling of ethanol production to about 5 billion gallons by 2020.
Presenters discussed economic and environmental implications of the mandate making some assertions as to how the ethanol provision could hurt California. A General Accounting Office (GAO) Economist presented figures holding that the US ethanol industry is highly concentrated and that substituting California's current oxygenate, Methyl Tertiary Butyl Ether (MTBE), with ethanol could result in price spikes in the state's market.
Much of the justification for the use of ethanol over MTBE is based on studies showing ethanol to be a more fuel efficient and environmentally clean oxygenate than its predecessor. But a spokesperson from the Environmental Defense Fund argued at the briefing that corn-based ethanol contributes to the diminishment of wildlife habitat and an increase in greenhouse gases when cost-benefit calculations include the energy used to manufacture corn. In other remarks, representatives from the American Road and Transportation Builders Association argued that there is also a potential for the loss of Highway Trust Fund revenue from the increased ethanol mandate.
Mark Hopkins, Manager, Federal Government Relations, ChevronTexaco, outlined the impact of the ethanol mandate on California from the petroleum refiners viewpoint. As a political matter, however, he acknowledged that any energy bill enacted would undoubtedly contain an ethanol mandate. Therefore, he believes that the approach should be to reduce the amount of the mandate and spread out its phase in period, so that it tracks as closely as possible market forces.
The ethanol mandate is not contained in the House-passed Energy bill, thus the issue will have to be resolved in conference.
Hunter and Feinstein-Boxer Bills Aimed at South-of-the-Border Plants
On Wednesday, June 5, Rep. Duncan Hunter (CA-52) and Senators Dianne Feinstein and Barbara Boxer introduced the Southern Border Air Quality Protection Act, seeking to prohibit export of U.S. natural gas to any facility that is within 50 miles of the U.S. border and does not comply with the air standards of the nearest U.S. air quality control district. Two U.S. companies, InterGen and Sempra, are currently constructing electricity facilities in Mexicali, which are estimated to expel more than 3,000 tons of emissions into the air each year.
The Sempra plant meets and exceeds California air technology standards. However, the InterGen facility, slated to be a 1000 megawatt facility with 500 MW targeted for the California market and 500 MW contracted to the Mexican government, does not comply. The two towers producing the Mexican-bound power have no environmental protection equipment.
Rep. Hunter stated, "If a facility does not meet U.S. air quality control requirements five miles north of the border, you should not be able to operate this same facility just because it is located five miles south of the border. Air pollution obviously does not respect the international boundary line."
Senator Feinstein commented, "This legislation will help ensure that power plants along the border employ the best technology available to control pollution in Southern California and other border areas. The fact more power is needed should not allow companies to take advantage of this need and use it as an excuse to devote less attention to clean air and public health." Noting that Imperial County has some of the lowest air quality in the nation and high childhood asthma rates, she added, "This measure will protect those living along the California-Mexico border from harmful power plant emissions."
The bill was referred to the House Committee on International Relations, and is expected to be referred to the House Energy & Commerce Committee and the Senate Energy & Natural Resources Committee.
When the Sempra plant was announced in February 2001, Sempra Energy Resources President Michael R. Niggli commented that "Termoelectrica de Mexicali will be a clean, combined-cycle, gas-fired power plant designed to have a minimal impact on the environment. We will build it to comply with the air-emissions standards of both California and Mexico, and use recycled water from a nearby treatment facility to conserve scarce fresh water resources."
In other California border-focused news, Rep. Bob Filner on June 6 announced that the Department of Transportation has awarded an $8.9 million grant to make substantial improvements to four commercial vehicle border crossings in California. The funds will be used to construct commercial vehicle enforcement facilities in Tecate and Andrade and to make improvements to the existing facilities in Otay Mesa and Calexico. He commented that the improvements "will make the border-crossing process more efficient for the thousands of commercial vehicles entering the U.S. and for the customs agents who inspect them."
Senate Highway Funding Restoration Measure Picks up Speed
On June 4, the Senate Environment and Public Works Committee approved its version of the highway spending restoration act of 2002 increasing highway aid funds in fiscal 2003 by about $5.7 billion over the president's initial budget request.
The bill, S.1917, by Committee Chair Jim Jeffords (VT) and Ranking Member Bob Smith (NH), offers a larger share of restored highway funds than its $4.4 billion House counterpart, HR 3694, approved last month by a vote of 410 to 5. S.1917 was voted out of committee by voice, although there was some disagreement over the need for budgetary firewalls to protect the additional funds included in the Senate version.
An amendment introduced by Sens. Max Baucus (MN), and John W. Warner (VA), preserving the entire $28.9 billion authorized in the bill was adopted by voice vote despite Sen. Smith's calls to oppose it. Including a higher figure would complicate chances of arriving at a final agreement with appropriators in upcoming negotiations, according to Senator Smith.
A funding mechanism in the Transportation and Equity Act of the 21st Century (TEA-21) matches highway spending with gasoline tax receipts. Earlier this year it was revealed that lower than expected highway fund revenues would cause a dramatic cut in funds for highway programs from FY2002 levels by $8.6 billion. These cuts are expected to have a sharply adverse effect on California's transportation projects, costing the state over $600 million in federal aid and as many as 25,000 jobs, according to CalTRANS officials.
Congressional appropriators are going ahead with their own parallel strategy to restore highway funds. An emergency supplemental spending bill (HR 4775) still being debated in the Senate currently includes its own highway funding restoration language. It includes a provision authorizing a minimum of $27.7 billion in FY2003 highway spending while limiting spending to $28.9 billion. On the other hand, the authorizers are concerned that appropriators would not shield these funds satisfactorily and leave them open to being redirected for other non-highway purposes.
"Runaway Production" Hurting California Economy, CRB Finds
A recent report released by the California Research Bureau (CRB) analyzes the California motion picture industry's level of importance. The report, Motion Picture Production in California assesses the economic impacts of the industry while examining the causes and effects of "runaway production" and offering possible policy responses to mitigate it.
Motion picture production generates over $30 billion and employs 270,000 people statewide making it the 18th largest industry and fourth fastest growing in California, according to the report. It has been difficult in the past to accurately assess the industry's impact due statistical inconsistencies and a lack of consensus in data collection.
The report asserts that the film industry is transforming as demands for entertainment and media explode throughout the world. One result is the dispersal of film production to other states and foreign countries such as Canada and th UK. For example film starts in California dropped 22 percent between 1996 and 1999. Geographic relocation of production known as "runaway production" is costing California $6-7 billion and 52,000 jobs annually, according to the report.
More reliable data collection methods are recommended as well as a number of policy options to induce the industry to remain within California. Options include tax incentives and marketing techniques.
The CRB within the California State Library provides nonpartisan research to the California state government. A copy of the report is available at http://www.library.ca.gov .
ETS Presents Findings on the New High School Exit Exam
On June 5, the Educational Testing Services (ETS) along with California House Reps. Buck McKeon (Santa Clarita) and George Miller (Martinez) and the California Institute sponsored a Capitol Hill luncheon briefing regarding the California High School Exit Exam (CAHSEE), its results, and implications for teaching and learning in California.
In 2004, all California public school graduates will be required to have passed the CAHSEE before receiving their high school diploma. A total of 369,000 California high school students were tested on the CAHSEE last year in English Language Arts, and 365,000 were tested in Mathematics.
Andy Latham, the CAHSEE project director gave an overview of the function and purpose of the standardized exam itself, and how the questions are selected and administered. He went on to present results from the first batch of tests taken in 2001 showing a 64% passing rate in English Language Arts and a 44% passing rate in the Mathematics section of the CAHSEE. Equivalent tests administered in 2002 produced lower passing rates of 55% in English Language Arts and 33% in Mathematics. He explained the lower 2002 passing rates by noting that 2001 was the first year of the test's administration, and that many of the 2002 test takers were those who had failed or elected not to take the test in 2001.
Dr. Lauress Wise of HumRRO, an independent CAHSEE evaluator, then discussed the potential benefits and consequences of the test finally offering some policy recommendations as to how to meet some of the challenges already identified. While the overall pass rate for those taking both tests was 42.2%, Dr. Wise's findings showed a number of demographic differences in 2001 passing rates, with Caucasian passing rates (for both tests) of 61.4%, Asians at 64.5%, and African American and Hispanic takers both at 22.8%. He also found that economically disadvantaged examinees passed at a 22.7% rate, English Language Learners at 11.8%, and students with disabilities at 10.3%. His recommendations included ensuring that schools work hard to assist students in mastering required standards and offering more attention to students with disabilities and English Language Learners.
ETS is an international educational measurement and research organization administering over 11 million tests worldwide. For more information on the CAHSEE evaluation please visit www.cde.ca.gov/statetests/cahsee/independenteval.html .
House and Senate Panels Examine Disabled Education
On Thursday, June 6, 2002, a subcommittee of the House Education and Workforce Committee and the full Senate Committee on Health, Education, Labor and Pensions (HELP) both held hearings to examine aspects of the Individuals with Disabilities Education Act (IDEA), which is up for periodic renewal this year. IDEA is the seventh the largest federal formula grant program, and California received $507 million or 10% of the national total in FY 2001.
The House Education and the Workforce Committee has stated that its members expect to formally introduce legislation to reauthorize and improve IDEA later this year, following the release of the final report of the President's Commission on Excellence in Special Education.
In addition, on June 5, Education Reform Subcommittee Chairman Michael Castle (DE) unveiled a new website asking for recommendations from parents, teachers and others on how to strengthen and improve IDEA. A link to the website, dubbed "Great IDEAs," can be found at http://edworkforce.house.gov/ .
On June 6, the Senate HELP Committee held a hearing on IDEA issues related to accountability. Witnesses included Stan Shaw, professor and coordinator in the Special Education program at the University of Connecticut; Arlene Mayerson, Directing Attorney for the Disability Rights Education Defense Fund; Lawrence C. Gloeckler, Deputy Commissioner for Vocational and Educational Services for Individuals with Disabilities at the New York State Education Department; and David W. Gordon, Superintendent of the Elk Grove Unified School District. Testimony from the Senate HELP hearing should be available in the near future on the committee website, at http://www.senate.gov/~labor/ .
At the June 6 hearing of the House Education Reform Subcommittee entitled "Learning Disabilities and Early Intervention Strategies: How to Reform the Special Education Referral and Identification Process," panel members heard testimony from former Rep. William Goodling, a past chair of the Education & Workforce Committee, and from Robert Pasternack, Assistant Secretary for Special Education and Rehabilitative Services at the U.S. Department of Education. Rep. Goodling commented that formula allocation issues are critical and need to be examined carefully as programs are revised and expanded. He stated that, as Congress moves toward the goal of 40% federal share of the costs of educating disabled students, "one state could get 60-70% of their needs met while another might only get 30-40% as you move toward full funding."
In response to a question from Rep. Lynn Woolsey (Petaluma) regarding the value of boosting the federal share to 40% if districts do not use funds for intended purposes, Rep. Goodling replied that, while it is valuable that federal money frees up local funds, the school district needs to remember that the funds are intended to be focused on special education. In addition, he commented that it is valuable to also focus on and increase funding for preschool infants and toddlers (IDEA Part C) and for the research function (IDEA Part D).
In its second panel, the House Subcommittee heard from Dr. G. Reid Lyon, a Research Psychologist and Chief of the Child Development and Behavior Branch at the National Institute of Child Health and Human Development at NIH; Dr. Joseph F. Kovaleski, Director of Pupil Services for Cornwall-Lebanon School District in Pennsylvania; and David Gordon, Superintendent of the Elk Grove Unified School District near Sacramento. Mr. Gordon, who serves as a member of the President's Commission on Excellence in Special Education commented that IQ tests should be eliminated as a method of identifying students, and he added that there is an ongoing national problem of overidentification of students as disabled. He noted that over the past 15 years, his school district has worked to combat the problem and has reduced the share of IDEA-eligible population from 16% to 9%. IQ tests are criticized for measuring not intelligence but a level of interaction which is variable by social and economic class. In response to a question from Rep. Susan Davis (San Diego) regarding IDEA enhancements which could be applied during reauthorization, Mr. Gordon commented that education has a history of focusing on implementing the most current idea without testing the concept, and he recommended training incoming teachers techniques that work, rather than those that are new.
Californians Decry Wash Trades, Seek Price Mitigation Extension; FERC Investigates Rate Manipulation
Following several weeks of revelations regarding energy marketers' use of creative electricity transaction methods to extract funds from California utilities and ratepayers, California Members of Congress are continuing their calls for efforts to mitigate the situation and repay unfairly obtained profits.
On Wednesday, June 5, nearly all California House Democrats were among 75 signers of a letter to House Speaker Dennis Hastert and Energy and Commerce Committee Chairman Billy Tauzin asking for an investigation of the 2000 and 2001 business conduct and pricing practices of the Enron Corporation and other energy suppliers in California and other Western states. The letter stated, "a steady stream of revelations about the shady deals of other energy companies that figured prominently in the western energy crisis have appeared in the press over the last week. With Members of the House about to enter into conference with the Senate on comprehensive energy legislation, we need to learn about the flaws in our energy markets." Press reports indicate that the Committee has begun such inquiries, and Chairman Tauzin wrote a May 24 letter to FERC regarding the legality of Enron practices.
On May 24, a number of California members wrote to FERC Chairman Pat Wood requesting extension of the Commission's June 19, 2001 western price mitigation order. The letter stated that "until all the illegal and unethical activity in California is revealed and understood – and until FERC thoroughly explores all the regulatory and market safeguards that will be necessary to prevent that activity from recurring – Californians are entitled to know that they will be protected." Specifically, the letter asked that the June 19 order retain West-wide price mitigation, requiring marketers to be price-takers in western spot markets, a must-offer requirement, mitigated bidding rules, and the mitigated market clearing price methodology and resulting price cap. The letter responds to concerns over Chairman Wood's recent comments that "the price cap itself per se may not be the best tool to use in that market." Rep. Bob Filner (San Diego) responded that lifting the cap "would be yet another wrongheaded decision and it must be stopped."
During May, a wide array of Californians and others made requests to widen inquiries into Enron-related activities by various power marketers, and reports indicate that Reliant Energy participated in similar transactions and Dynegy and CMS Energy are under investigation. On June 5, California State Senator Joseph Dunn revealed documents showing that Perot Systems developed computer systems to operate California market manipulation schemes.
On June 4, FERC issued a show cause order demanding responses to market manipulation inquiries for four energy traders in the Western energy market. The order applies to Avista Corporation, El Paso Electric Company, Portland General Electric Company, and Williams Energy Marketing and Trading Company. If the four companies cannot show cause why their authority to charge market-based rates should not be revoked, will face revocation of such authority.
California to Lead in Forecasted National Economic Recovery, Finds CCSCE
A recent study conducted by the Center for Continuing Study of the California Economy predicts long term expansion for California's leading economic growth sectors once the current slowdown subsides. The ensuing challenge for California is to meet the challenge of infrastructure investment to maintain quality of life and to accommodate the economic growth.
According to the study, California's robust economic growth sectors, including high technology, foreign trade, entertainment, professional services and tourism, will carry the California economy over the next ten years. The study projects the creation of 3.5 million jobs through 2010, a 22 percent growth rate. San Diego and Sacramento are expected to be the economically strongest metropolitan areas.
California will be required to adjust to this rapid rate of growth by focusing on housing, education, transportation and land use investment. The growing state budget deficit is highlighted as a threat to the state's need to keep up with rising infrastructure demands. The authors argue that sustaining California's future economic competitiveness could be best achieved by raising taxes temporarily.
For more information on the 2002 California Economic Growth report please go to the CCSCE website at http://www.ccsce.com or call 650-321-8550.
Census Bureau Reports Rise in Number of Foreign-Born
The U.S. Census Bureau released data on Tuesday, June 4, showing that the foreign-born population of the United States has grown by 57% since 1990. The number of foreign-born in the United States in 2000 was 31.1 million, up from the 19.8 million in 1990, and the 14.1 million in 1980. The foreign-born proportion of the U.S. population increased from 4.7% in 1970 to 11.1 percent in 2000. This is the highest proportion since 1930, when the percentage was 11.6 percent. Of the foreign-born population, 51.7% were from Latin America, 26.4% from Asia, and 15.8% from Europe. The data also show a change in the geographic settlement pattern of the foreign-born population. The proportion of the foreign-born population living in the West and the South rose from 37.7% in 1970 to 65.5% in 2000.
For further information, access the Census Bureau's website at: http://lists.census.gov .
Click here to return to the California Institute home page. Or click here to
e-mail.