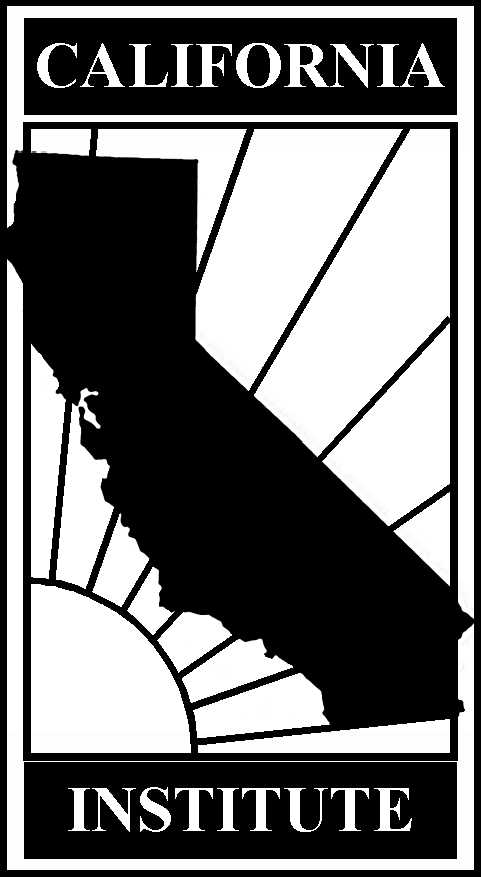 The California Institute for Federal Policy Research
419 New Jersey Avenue, SE, Washington, D.C. 20003
voice: 202-546-3700 fax: 202-546-2390 [email protected] http://www.calinst.org

California Capitol Hill Bulletin

Volume 9, Bulletin 15 — May 23, 2002 [or see pdf version]
---
CONTENTS OF THIS ISSUE
Trade Promotion/Worker Assistance Bill Passes With Two-Thirds of Senate in Support
Energy and Commerce Examines MTBE Contamination
Bioterrorism Bill Passes House/PDUFA Included
McKeon & Miller Sponsor June 5 Briefing on High School Exit Exam
State Chamber of Commerce Urges Unanimity in Transportation Policy Approaches at Capitol Hill Briefing
FIELD Symposium Focuses on Agricultural Workforce
California's Per Pupil Spending Rank Rises
Report Finds College Education and Professional Success Correlation Among Californians on Cash Assistance
Lower Education Levels Explains Slower Intergenerational Earnings Growth Among State's Mexican Americans, PPIC Report Finds
State GO SERV Director Briefs Staff on Volunteerism Funding
---
To expand communications between Washington and California, the California Institute provides periodic faxed bulletins regarding current activity on Capitol Hill which directly impacts our state. Bulletins are published weekly during sessions of Congress, and occasionally during other periods. The e-mail edition is made possible in part by in kind donations from Sun Microsystems and IBM Corp.
---
Trade Promotion/Worker Assistance Bill Passes With Two-Thirds of Senate in Support
After a month of heated debate and behind the scenes negotiations, the Senate passed the omnibus trade package (H.R. 3009) by a vote of 66 to 30. The legislation will extend the Andean Trade Preference Act giving preferential treatment to five Andean countries, reauthorize fast-track authority, and expand Trade Adjustment Assistance (TAA) to U.S. workers displaced by U.S. trade policies. The Senate reached agreement earlier in May on the TAA issues and included health insurance tax credits for laid off workers as well. See, Bulletin, Vol. 9, No. 13 (5/9/02).
Movement toward passage picked up earlier this week, when the Senate voted to invoke cloture and limit debate on the underlying Baucus (MT) substitute amendment by a vote of 68-29. The vote margin also sent a definite signal that the bill enjoyed strong support. They then defeated a move to invoke cloture and consider an amendment to include retired steelworkers in the provision providing health insurance tax credits to displaced workers. The motion went down 56-40, four votes short of the 60 needed. Subsequently, the amendment's authors Sens. John Rockefeller (WVA) and Barbara Mikulski (MD) pulled the amendment, but stated they will continue to work for its inclusion in other legislation.
The Senate also defeated an amendment by Sen. John Kerry (MA), 55-41, that would have restricted a foreign trading partner from claiming that U.S. environmental or health laws constitute an unfair trade barrier. An amendment by Sen. George Allen (VA) was narrowly defeated, 50-49. It would have provided government aid to help displaced workers make their mortgage payments. Two other amendments were adopted by voice vote. One, by Sen. Carl Levin (MI) instructs U. S. trade negotiators to work to open foreign markets up to U.S. cars and automobile parts. The other, by Sen. Charles Grassley (IA), is a non-binding resolution expressing the Senate's support for extending permanent normal trade relations to Russia.
The bill, however, still contains language allowing Congress to alter any trade agreement that the Administration sends up for approval, if it contains provisions that would undermine U.S. trade protection laws, such as anti-dumping and countervailing duties. See, Bulletin, Vol. 9, No. 14 (5/16/02). Senators expected to be conferees on the bill, such as Sen. Phil Gramm (TX), have vowed to strip the provision in conference. The Administration also opposes the provision.
Energy and Commerce Examines MTBE Contamination
The House Energy and Commerce Subcommittee on Environment and Hazardous Materials held a hearing on Tuesday, May 21 to examine the issue of MTBE contamination in groundwater. MTBE is a fuel additive that has been linked to the contamination of dozens of drinking water wells in the United States, including Santa Monica and Lake Tahoe in California.
At the hearing, Rep. Henry Waxman (Los Angeles), Rep. Lois Capps (Santa Barbara), and Rep. Jane Harman (Rolling Hills) made opening statements detailing the catastrophic impact MTBE contamination has had in Santa Monica and Lake Tahoe, and called for federal action to aid cleanup costs and prevent further contamination in other communities.
Among the witnesses were: The Honorable Ben Grumbles, Deputy Assistant Administrator, Office of Water, U.S. Environmental Protection Agency; James Jones, President, Board of Directors, South Tahoe Public Utility District; and Craig Perkins, Director of Environmental & Public Works Management, City of Santa Monica.
Mr. Grumbles detailed the sources of MTBE and stated that "MTBE contamination from all sources, but primarily from underground storage tanks, is fairly widespread. Approximately 419,000 petroleum releases from underground storage tanks have been reported since the beginning of EPA"s Underground Storage Tank program in the mid- 1980's".However, he also stated that at present there is limited data to assess the health risks from ingesting MTBE through drinking water. EPA, however, is conducting an assessment, based on "sound science", to determine the health consequences of MTBE ingestion and expects to have its final report ready by the Spring of 2003.
Mr. Jones testified in support of the $200 million contained in the House and Senate energy bills to be used for MTBE cleanup activities. He stated that the House language was preferable, however, in that it makes the money available at one time, whereas the Senate language would provide the funding over a five year period. He stressed, however, that this would just be a first step, because estimates of the costs of MTBE cleanup range from $29 billion to $40 billion. In the South Lake Tahoe water district, one-third of the wells have been contaminated, Mr. Jones said, and the cleanup cost is expected to exceed $45 million.
Mr. Perkins detailed the damage done by MTBE to Santa Monica, stating that it has had to shut down almost all of its wells and now imports 80 percent of the drinking water needed for the city of 90,000. He also pointed out that those responsible for the pollution have not stepped forward and, therefore, the costs are being born unfairly by the water customers.
Bioterrorism Bill Passes House/PDUFA Included
On Wednesday, May 22, the House by a vote of 425-1 passed the conference report to the bioterrorism preparedness bill, which also contains the reauthorization of the Prescription Drug User Fee Act (PDUFA). The bioterrorism language provides $3 billion in a variety of programs to enhance the nation's public health emergency system in the wake of September 11th. Among other provisions, the bill would provide $1.1 billion to stockpile medicines and vaccines, and would authorize $1.6 billion in grants to state and local hospitals, fire and police departments, and others to bolster their first responders capabilities.
The bill also contains $160 million for this year to enhance protection of U.S. drinking water systems, and require communities to assess water contamination vulnerability and prepare emergency plans.
The House also attached to the bill the reauthorization of PDUFA, which was set to expire this year. Under PDUFA, pharmaceutical companies pay a user fee to the Food and Drug Administration which is used to hire staff and provide sufficient resources to speed up the drug approval process. There was also an attempt to establish a PDUFA-like program for medical device manufacturers but that was not included in the bill.
McKeon & Miller Sponsor June 5 Briefing on High School Exit Exam
On Wednesday, June 5, the Educational Testing Service and the California Institute will host a briefing sponsored by Reps. Howard P. "Buck" McKeon (Santa Clarita) and George Miller (Martinez) to discuss the California High School Exit Exam (CAHSEE).
Beginning with the Class of 2004, all California public school students must pass the CAHSEE before receiving their high school diploma. California 10th graders were tested last year and again this May in English Language Arts and Mathematics. The briefing, which will include a buffet lunch, will discuss the CAHSEE assessment, the results of the testing, and their implications for teaching and learning in California.
The briefing will be held from 12:30 to 1:45 p.m. in Room B-340 of the Rayburn House Office Building, and will include an introduction by Tim Ransdell, Executive Director of the California Institute, and presentations by Sharon Robinson, President of the ETS Education Policy Leadership Institute; Lauress Wise, President, HumRRO; Andy Latham, CAHSEE Project Director at ETS; and Denny Way, CAHSEE Director of Research and Analysis at ETS.
An RSVP is required (acceptances only, thank you), as seating is limited. Please register by Monday, June 3rd online at: http://ntis01.ets.org/onyx/cahseereg.htm or call Sharon Williams at ETS: 202/457-8673.
State Chamber of Commerce Urges Unanimity in Transportation Policy Approaches at Capitol Hill Briefing
On May 17, California Congressional Delegation staff and Administration officials were briefed by California Chamber of Commerce representative Mike Lawson on the Chamber's short and long term legislative priorities for federal transportation funding and policy. Mr. Lawson shared with the audience the Chamber of Commerce's activities aimed at promoting transportation infrastructure improvements and appealed to California members to develop a stronger consolidated approach that would maximize California's share of transportation funds in next year's reauthorization of the federal Transportation Equity Act (TEA-21).
Mr. Lawson lauded the recent House passage of H.R. 3694, a bill that would restore $4.4 billion in highway aid funds to the FY2003 budget, while retaining the Revenue Aligned Budget Authority (RABA). RABA is the formula used to correspond highway spending funds to highway gas tax revenues. Earlier this year it was revealed that lower than expected RABA revenues would cause a dramatic $8.6 billion cut in funds for highway programs from last year's levels. These cuts will have an adverse effect on California's transportation projects, potentially costing the state over $600 million and as many as 25,000 jobs, according to the California Department of Transportation.
Mr. Lawson underscored the widespread public support in California for transportation development using the 70 percent statewide approval of Proposition 42, an initiative spearheaded by the Chamber that directs a portion of the state sales tax revenue on gasoline to fund highway projects, as an example of existing commitment.
Intermodal capacity building projects to improve freight transportation within California is an added priority for the Chamber. According to Mr. Lawson, 60 percent of goods entering California ports go to other states. California's transportation infrastructure is of vital importance to the American economy, he commented, making a compelling case for the direction of a greater share of TEA-21 funds to California.
Finally, he urged California members of Congress to unify and develop a cooperative strategy to improve California's increased transportation funding prospects. He offered the Chamber's help in providing information and support for such ventures.
Additional information is available on the Chamber's website, at http://www.calchamber.com .
FIELD Symposium Focuses on Agricultural Workforce
On May 22, 2002, the Farmworker Institute for Education and Leadership Development (FIELD) sponsored a day-long symposium entitled, Strengthening America's Agricultural Sector: A Workforce Perspective. Discussions were based around the release of new research findings in the latest FIELD study on employer and employee benefits of job skills training for agricultural workers. Symposium participants included policy experts, elected officials, business leaders, and top administrators from the public and private sector. Secretary of the California State Department of Food and Agriculture, William J. Lyons and California House Rep. Calvin M. Dooley (Visalia) spoke at the meeting.
According to the research findings of presenters, agricultural workers engaged in education and training programs were likely to become more enthusiastic and more involved in their work. John Aguirre of the Bear Creek Corporation agricultural company of the San Joaquin Valley, gave testament to the professional benefits of skills upgrading programs for both employers and employees. Such human resource programs restore dignity to members of the workforce and can result in tangible profits evidenced in improved quality and efficiency and decreased level of worker loss due to injury.
California Agricultural Secretary William Lyons discussed the exceedingly high rate of unemployment in many of California's rural communities sometimes due to the seasonality of crops and a lack of transferable skills among farm laborers; often leading to untimely employee departures from the agricultural sector. He also elaborated on potential gains for employers, "An employee with a broad skill set can be used in different areas and time frames of an operation," said Secretary Lyons, "saving an owner the cost of finding, hiring and retraining multiple employees."
Instrumental in including $10 million in grants for the 2002 Farm Bill to improve farm laborer skills using technology and training, Congressman Dooley supported job skills programs as an important economic investment for California, particularly with its status as the number one agricultural producing state in the country and the prevalence of specialty crops grown on California farms.
FIELD is a California-based non-advocacy and non-profit agricultural job skills organization. FIELD was recently awarded $900,000 by Gov. Gray Davis to expand state training programs.
California's Per Pupil Spending Rank Rises
On Thursday, May 23, the Census Bureau released its "2000 Annual Survey of Local Government Finances School Systems," providing various data on state and local expenditures for K-12 education. The report is an important source of data for distributing federal formula grant funding under Title I, an $8 billion federal program which helps school districts provide services to educationally disadvantaged children.
The report shows that California's per pupil expenditures in the 1999-2000 school year rose slightly faster than the national average rate of such expenditures, and California rose from 32nd ranking among the 50 states plus DC in 1998-99 to 29th ranking in 1999-2000. California spent $6,298 per pupil in 1999-2000, a $501 (8.6%) increase from the state's $5,797 per pupil spending figure in 1998-99. Nationally, spending per pupil rose just $377 (5.8%) for the same period, from $6,458 to $6,835.
As a result, California's per pupil expenditure level climbed from 89.8% of the national average in 1998-99 to a level of 92.1% of the national average in 1999-2000. The formula for federal Title I expenditures weights grant funding based early 30% on state per pupil expenditures, a relative increase in this statistic should result in increased federal funding for the state.
California's ranking of 29th is the state's best showing since the 1992-93 school year, when the state also ranked 29th and spent at 93.6% of the national average. It is a significant improvement since the state's relative low point in 1995-96, when the state ranked 35th and spent at just 86.8% of the per pupil expenditure national average.
Detailed data for nine school years are available on the Census Bureau's website, at http://www.census.gov/govs/www/school.html .
Report Finds College Education and Professional Success Correlation Among Californians on Cash Assistance
A study conducted by the California Community Colleges Chancellor's Office and published by Center for Law and Social Policy (CLASP) reports a substantially higher earnings level for California Work and Responsibility to Kids (CalWORKS) welfare recipients who attend California's community colleges and engage in year-round work over those who do not. Students who obtain AA degrees from the community colleges obtain the highest earnings level.
The report compares employment and earnings of CalWORKS community college students who quit college and those remaining in classes along with a comparison of a third group of Aid to Families with Dependent Children (AFDC) who left college after that program expired. According to the study's authors, year-round CalWORKS students increased their annual earnings by 42 percent after leaving college and AFDC students increased earnings by 88 percent upon completing their third year out of college. Further, for CalWORKS and AFDC students, both completing more units and enrolling in a majority of vocational education courses increased earnings levels substantially.
While these are significant findings that inform the welfare reauthorization debate, the study did not control for variables such as work-study and other services, or the influence of children and other characteristics.
CLASP is a national non-profit organization with expertise in both law and policy affecting the poor. A copy of the study can be viewed on the CLASP website at: www.clasp.org .

Lower Education Levels Explains Slower Intergenerational Earnings Growth Among State's Mexican Americans, PPIC Report Finds
The most recent report released by Public Policy Institute of California (PPIC) examines the educational and economic progress of Mexican-origin workers in the California and U.S. labor markets through three generations. The study entitled Falling Behind or Moving Up? The Intergenerational Progress of Mexican Americans compares intergenerational education achievement and hourly earnings of whites, blacks, and Mexican Americans.
The study asserts a slower rate of economic progress enjoyed by Mexican Americans compared to the other immigrant groups. Mexican Americans, according to the report, earn significantly less wages (25% lower than whites) while averaging a year and a half less schooling than whites. For example 20 percent of third-generation Mexican Americans did not receive a highschool diploma, while only 5 percent of whites and 8 percent of blacks from the same generation failed to graduate with a high school degree.
Californians of Mexican American descent comprise roughly 20 percent of the state's population and are among the most economically disadvantaged groups in the United States, with an average household income that is more than 40 percent below the comparable average for non-Hispanic whites, according to the report's authors.
A copy of the report, an abstract, a research brief and a press release are all available for review on the PPIC website at http://www.ppic.org .
State GO SERV Director Briefs Staff on Volunteerism Funding
On Thursday, May 23, California Congressional delegation staff received a briefing by Chuck Supple, Executive Director of the California Governor's Office of Service and Volunteerism (GO SERV) regarding the activities of the office and on federal legislation which impacts it. Established in 1994 as the California Commission on Improving Life Through Service, GO SERV has disseminated $161 million in AmeriCorps funding through the federal Corporation for National and Community Service (CNCS) and has created opportunities for 27,000 AmeriCorps members in California since that federal program's inception. This year, the office is deploying 7,000 California AmeriCorps members supported by its $33 million in grants to 61 programs operated by nonprofit and public agencies.
With reauthorization of CNCS expected to be underway this year, Congress may have an opportunity to examine various aspects of the program. Supple noted that California $12 million of the state's federal funds come via a formula (California receives nearly 12% of those funds), while $21 million are won via competition. Congress may consider changes in the formula/competitive grant mix. He also noted that California is uniquely impacted by one provision of the original act, which caps the amount any one state may spend on administration at $750,000. California receives the largest amount of federal AmeriCorps funding and is the only state restricted by the cap.
For additional information, visit the GO SERV website at http://www.goserv.ca.gov/index.asp or contact Chrisanne Gayl at Governor's Washington Office, 202-624-5270.
Click here to return to the California Institute home page. Or click here to
e-mail.