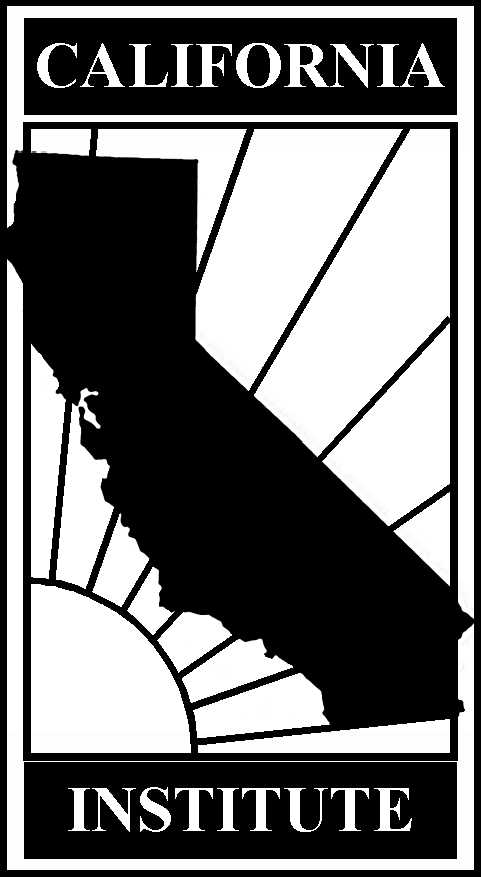 The California Institute for Federal Policy Research
419 New Jersey Avenue, SE, Washington, D.C. 20003
voice: 202-546-3700 fax: 202-546-2390 [email protected] http://www.calinst.org

California Capitol Hill Bulletin

Volume 9, Bulletin 14 — May 16, 2002 [or see pdf version]

---
CONTENTS OF THIS ISSUE
Senate Energy Considers CALFED, But Postpones Vote; Governor, L.A. Mayor Confirm Support
Senate Panels Focus on Enron Role in California Electricity Debacle
Divided House Passes Welfare Legislation
Highway Funding Bill Cruises Through House
Trade Promotion Authority Hits Stumbling Blocks In Senate
Senate Holds Hearing On Pacific Salmon Recovery
California Chamber Outlines State's Transportation Infrastructure Needs
Supplemental Ready For Floor; Immigration Provision Defeated
Farm Bill Includes Expanded Food Stamps For Immigrants
Welfare Reform Subject of PRC Briefing
Welfare Reform Subject of PRC Briefing
May 23 Briefing on GO SERV's Service and Volunteerism Programs
---
To expand communications between Washington and California, the California Institute provides periodic faxed bulletins regarding current activity on Capitol Hill which directly impacts our state. Bulletins are published weekly during sessions of Congress, and occasionally during other periods. The e-mail edition is made possible in part by in kind donations from Sun Microsystems and IBM Corp.
---
Senate Energy Considers CALFED, But Postpones Vote; Governor, L.A. Mayor Confirm Support
The Senate Energy and Natural Resources Committee began its markup the CALFED reauthorization bill, S. 1768, on Wednesday, May 15, but ended up postponing the markup in order to allow Senator Dianne Feinstein and other Committee members to negotiate modifications to the bill. Sen. Feinstein and Senator Barbara Boxer are the bill's co-authors. As introduced, it would authorize $2.4 billion over five years for the CALFED program. Projects that would cost the federal government under $10 million would be "pre-authorized" through the bill, but projects over $10 million would have to be submitted to the appropriate congressional committee for authorization.
During the markup, the Committee accepted by voice vote an amendment providing that the federal cost-share under the bill would be limited to one-third of the total cost of CALFED's Stage I implementation.
Senator Feinstein then offered an amendment that would allow appropriated funds to go directly to the federal agency responsible for the specific project for which they were appropriated, rather than flow through the Department of the Interior. Senator Jon Kyl (AZ), while supporting the intent of the amendment, expressed concern that it would not result in money going directly to the responsible agency. It was during an extended discussion of this amendment, as well as other issues, that it became apparent that further work on the bill's language would be needed to keep the support of some of the Senators.
For instance, Senator Frank Murkowski (AK) expressed concern that the $2.4 billion funding level would eat up almost 50 percent of the entire Interior Department's Bureau of Reclamation budget, thus, possibly leaving much less for Alaska and other states. Senator Feinstein offered to reduce the funding to $1 billion, but a vote on that was not taken before the meeting was continued over.
Another concern raised was that the Senators did not know the specific projects that were being authorized by the bill, or whether water development and storage projects would move forward at the same pace as environmental restoration and conservation projects. Senator Feinstein assured the members that the bill required that the various types of projects move ahead in a "balanced manner," but offered to work with the Committee members to clarify this issue. Senator Kyl also expressed concern that the Energy Committee may be ceding jurisdiction to the Appropriations Committee, because projects under $10 million would only be reviewed by that Committee.
At this point, Chairman Jeff Bingaman (NM) suggested postponing the markup to see if these concerns could be alleviated, and Sen. Feinstein agreed. Bingaman said the Committee could possibly take up the bill again next week, or the first week in June, depending on how quickly the negotiations proceeded.
Prior to the markup, both Governor Gray Davis and Los Angeles Mayor James Hahn wrote to the Committee leaders urging favorable consideration of S. 1825. Gov. Davis' letter outlined the progress that has been made to date in implementing CALFED's goals. He also stated that California has already committed over $1 billion in state funds over the last two years, and is: "firmly committed to CALFED. However, the absence of a federal authorization threatens to undermine the continued progress of this vital program."
Mayor Hahn wrote that in addition to Southern California "other Colorado River Basin States will benefit from CALFED as well. The consensus, long-term water management planning approach that CALFED represents is a mode for dispute resolution and balancing environmental and economic needs for any jurisdiction facing similar challenges."
Senate Panels Focus on Enron Role in California Electricity Debacle
On Wednesday, May 15, 2002, two Senate Committees held hearings to investigate the role that the recently defunct Enron Corporation may have played in the California electricity crisis, in light of last week's release of internal Enron documents detailing plans to manipulate the western power market to the company's economic advantage.
Testifying at a hearing of the Senate Committee on Energy and Natural Resources, on which Senator Dianne Feinstein serves, were Federal Energy Regulatory Commission Chairman Pat Wood, California Independent System Operator CEO Terry Winter, San Francisco Attorney and former Enron advisor Gary Fergus, Western Power Trading Forum Executive Director Gary Ackerman, and L.A. Department of Water & Power Assistant General Manager Henry Martinez, among several others.
The Senate Committee on Commerce, Science & Transportation's Consumer Affairs Subcommittee, on which Senator Barbara Boxer serves, held a hearing entitled "Examining Enron: Electricity Price Manipulation in California," which featured testimony from FERC Chairman Wood, California Public Utilities Commission President Loretta M. Lynch, California State Senator Joseph Dunn, California Power Authority Chairman S. David Freeman, and Stanford University Professor Frank Wolak, and Attorney Gary Fergus, among others.
In the Senate Consumer Affairs Subcommittee hearing, Senator Boxer lamented that the Enron memos outlined "scams that created phony electricity shortages in California; scams that allowed electricity prices in California to be manipulated – sending the cost of electricity into the stratosphere; scams that caused blackouts that endangered the health and safety of millions of Californians; scams that resulted in an unprecedented bankruptcy of one utility company that had been in business since 1905 and the near bankruptcy of another utility company that had been in business since 1897; scams that forced the state of California to take over the buying of electricity under enormous budgetary pressure, causing the state to go from a $12 billion budget surplus to a $23.6 billion budget deficit; scams that caused great anxiety for the families of California; and scams that affected about 30 million out of the 35 million people in my state." Senator Boxer continued, "Today, as we look into these memos in an attempt to find out who blessed these schemes, I want to find out why FERC was not on Enron's radar screen when it is in FERC's charter to protect consumers from unjust and unreasonable prices." She concluded, "For justice to be done, indictments must be handed down, refunds must be ordered, long-term contracts must be renegotiated, and cost-based pricing must remain in effect."
Senator Feinstein highlighted an August 17, 2000, memo from Southern California Edison to Federal Energy Regulatory Commission notifying FERC in writing of a series of observed abuses some of which were later depicted in the December 2000 Enron memos documenting market manipulation by the company. She noted that the memo described a number of techniques, including intentional creation of congestion, fictitious day-ahead schedules counterflow to congestion, intrazonal congestion gaming, including the INC game . DEC game, scheduled/unscheduled maintenance of reliability must run units, and out-of-market changes in bidding behavior. Senator Feinstein commented, This is further corroboration through Southern California Edison that the Western marketplace was manipulated and gamed while it appeared the federal agency responsible for overseeing the marketplace and ensuring 'just and reasonable prices' failed to respond. I have the following questions for FERC — what happened to this memo; who received it; who was the highest authority who reviewed it; and what actions did FERC take as a product of the memo?"
FERC Chairman Wood argued that the Commission adequately responded to concerns brought to its attention. He said, "It is clear that FERC took action to address problems in California and western markets, which became apparent in May 2000, by instituting a fact-finding investigation into the nation's electric bulk power markets on July 26, 2000, and has been dealing with those issues extensively ever since. Since I joined the Commission in June 2001, we have addressed California and western states issues in almost every single open meeting." Wood urged patience as FERC conducts non-public investigations, stating, "The Commission's staff is currently assessing how best to respond in terms of further discovery, analysis and theories of the case. As soon as the fact-finding investigation is complete, a thorough and timely report will be submitted to Congress and the public." In response to questioning, Wood described Enron's actions as a "deliberate misrepresentation of information … that might be a longer way of saying 'fraud.'"
California ISO's Terry Winter argued that, "as disturbing as some of the strategies described in the Enron memos are, the greatest potential harm to electricity consumers in California and elsewhere comes not from 'games' that some clever traders may play, but from the persistent exercise of market power by suppliers and traders." He touted a recently submitted Cal ISO proposal to FERC for a redesign of the state's electricity market, that he says "adapts the best features of the market design employed in the Mid-Atlantic region to the unique circumstances we face in California."
The California Power Authority's David Freeman contended that, "Enron was the leading advocate for the most extreme deregulation in California at every step in the road and thus helped create the loopholes to manipulate the market. Enron successfully lobbied for the loosest rules and then stretched them to create a volatile market that helped to bring them profits while gouging the consumers of California to the tune of billions of dollars." Freeman argued that the new revelations mean that FERC needs to (1) Order refunds of $9 billion or more, (2) Fix just and reasonable rates for our long-term contracts, (3) Continue to mitigate the Western market, (4) Investigate all the gougers." He argued for increased mitigation in the state's power market, commenting "If Murphy's Law were written for a market approach to electricity, then the law would state 'any system that can be gamed, will be gamed, and at the worst possible time.' And a market approach for electricity is inherently gameable."
California State Senator Joseph Dunn, Chair of the state Senate Select Committee to Investigate Price Manipulation of the Wholesale Energy Market, commented that, "these memoranda allow us to finally put aside the 'evolution of excuses' we have faced since the opening bell of the energy crisis," and that "reveal the truth about the cause of the energy crisis: certain market participants gamed the system to reap excess profits on the backs of Californians." He described an array of offenses, including anti-trust violations, violations of California state laws, and commodities and RICO violations. He urged that the Committee subpoena the executives of power marketing companies to appear before the panel, and suggested that they start with Duke, Dynegy, Williams, and Reliant. Dunn concluded, "we strongly urge the United States Senate and the FERC to leave in place the June 19, 2001 price cap order, to revoke market-based rate authority until a functioning competitive market is established and to focus vigorously your investigations on the privilege logs of each of the market participants and the role of legal counsel in the market participants' conduct."
California Public Utilities Commission President Loretta Lynch criticized FERC inaction, commenting, "Instead of joining with California to get to the bottom of the market manipulation and fix the loose or nonexistent market rules, FERC has done its best to put off in depth investigations, refused to work with the state on investigating these problems jointly and by manipulating their own administrative processes, has refused to allow California to present its case to a neutral judge in a federal court." She also alleged that FERC consistently fights judicial review of its California orders. She alleged that FERC's inaction emboldened power marketers to manipulate the market and influence government decisionmakers. Lynch argued, "In the face of the pervasive unethical and illegal behavior, admitted by Enron, FERC should revoke all market-based pricing authority and should grant no further market based pricing authority until it can assure this Congress and this nation that the market works to provide California with just and reasonable wholesale electricity rates as required by federal law." Lynch urged a number of actions: "The regime of market based rates as it presently functions at FERC must be fundamentally overhauled; West-wide market price caps, 'must-offer' orders and anti-Enron pricing protections (collectively often called "market mitigation measures") must remain, FERC should be required to finalize its orders so that CA can finally have its day in court, and Congress should require the courts to enforce the 'deemed denied' provision to FERC's rehearing process; FERC must revoke the market based pricing authority that rests on false and fraudulent, assumptions of competitive markets that simply do not exist in California; FERC must give Californians their money back — both for past market manipulation in 2000, and 2001 and for future excessive long term contract prices paid because California was forced to negotiate long term contracts at excessive prices just in order to keep the lights on last year; and In those FERC refund proceedings, CA should have access to all the data and documents FERC obtains in its investigation into the sellers' activities.
Stanford's Frank Wolak, who chairs the California ISO's Market Surveillance Committee, commented that "Regardless of the cause, consumers are protected from the unjust and unreasonable prices, and intervention to correct the cause of these unjust and unreasonable rates is pre-specified. Consequently, FERC and all of the stakeholders in the California market can immediately stop attempting to find "bad" behavior California market and instead focus on the far more productive goal fulfilling FERC's statutory mandate of protecting consumers."
Divided House Passes Welfare Legislation
On May 16, 2002, the House approved the welfare reauthorization bill (H.R. 4737) on a largely party line vote of 229 to 197. The Republican-drafted bill is a hybrid of two separate measures authored by Rep. Wally Herger (Marysville), Chair of of the Ways and Means Ways and Means Subcommittee on Human Resources, and Rep. Buck McKeon (Santa Clarita), Chair of the Education and Workforce Subcommittee on 21st Century Competitiveness. Those bills were each passed out of their respective committees last week. H.R. 4737 closely resembles the President's proposed welfare plan in that it mandates tougher work standards by requiring welfare recipients to work 40 hours a week, up from 30 hours now. States would be required to guarantee a 70 percent engagement rate in employment activities from beneficiaries by 2007, up from 50 percent now.
Republicans were criticized during floor debate for unreasonably raising work demands without providing adequate child care to assist recipients in meeting those demands. Republicans refuted these charges by comparing the dire prognosis of the bill's provisions to the seemingly unfounded predictions six years ago about how the 1996 welfare reform proposal would fail.
The bill maintains set funding for the Temporary Assistance for Needy Families (TANF) block grant at $16.5 billion and reauthorizes childcare funds at $4.8 billion. It authorizes an additional $2 billion over the next five years for working mothers' childcare costs.
A failed Democratic substitute amendment, introduced by Rep. Benjamin Cardin (MD), preceded the final vote. The Cardin alternative would have boosted existing child care funding above H.R. 4737's total by $11 billion over five years and would have left the current 30-hour work requirement intact. It would have also approved cash assistance to legal immigrants. The substitute failed on a 198 to 222 vote. Debate on the issue began on Wednesday, May 15, with a 214 to 205 procedural vote adopting the rules for debate.
The welfare reauthorization question now moves to the Senate. Already competing bills exist in separate authorizing committees in that body, and Senate action is expected later in the year.
Highway Funding Bill Cruises Through House
By a vote of 410 to 5 on May 15, 2002, the House passed the 2002 Highway Funding Restoration Act (HR 3694) that would restore $4.4 billion in highway funds to the transportation budget for FY2003. This would raise highway spending to its base level of $27.7 billion, a level purportedly set under the 1998 Transportation Equity Act or TEA-21 (PL 105-178), but which fell sharply due to national economic conditions.
RABA is the formula used to corresponds highway spending funds to highway gas tax revenues. Earlier this year it was revealed that lower than expected RABA revenues caused a dramatic cut in funds for highway programs from last year's levels by $8.6 billion. These cuts are known to have an adverse effect on California's transportation projects costing the state over $600 million and as many as 25,000 jobs.
Pursuing an entirely different approach and undeterred by the passage of H.R. 3694, House appropriators are going ahead with their own strategy to restore the TEA-21 funding shortfall as a provision in an emergency supplemental funding bill. Their alternative would not firewall spending according to TEA-21 priorities set in 1998, instead giving Congress some discretion over use of funds.
For further information, see Bulletin, Vol. 9, No. 12 (5/2/2002).
Trade Promotion Authority Hits Stumbling Blocks In Senate
Senate consideration of the omnibus trade package (H.R. 3009) has been slowed this week by numerous amendments, one of which drew a veto threat from the Administration when it passed on Tuesday, May 14. The amendment to the fast-track, or Trade Promotion Authority, provisions of the bill would allow Congress to amend any trade agreement that undermines U.S. trade remedies, such as anti-dumping and countervailing duties and other laws aimed at protecting U.S. products from unfair trade practices. The House-passed trade bill, as well as the previous fast-track authority which expired in 1994, prevents Congress from amending trade agreements negotiated by the Administration with U.S. trading partners. The amendment was authored by Sens. Mark Dayton (MN) and Larry Craig (ID) and passed by voice vote, after a motion to table (or kill) the amendment failed by a vote of 38-61. Both Senators Dianne Feinstein and Barbara Boxer voted for the amendment. Since Tuesday, proponents of non-amendable Trade Promotion Authority have stated they will fight to have the provision dropped in conference with the House. On Thursday, Senate Majority Leader Tom Daschle indicated that, although he would prefer that the provision survive conference, he could support the bill without it.
In other action, the Senate accepted a Baucus (MT) amendment to ensure that foreign investors would not receive greater legal protection than U.S. investors in any trade agreements. The amendment passed 98-0. On Thursday, May 16, the Senate tabled, 58-38, an amendment by Sen. Judd Gregg (NH) that would have stricken the from the bill the requirement that the Secretary of Labor establish a two-year wage insurance pilot program aimed at helping displaced workers who have to accept lower paying jobs to go back to work. An amendment offered by Sen. Christopher Dodd (CT) that would have required new trade agreements to include enforceable labor and environmental protections like those in the recently negotiated U.S.-Jordan trade was also tabled. The vote was 52-46.
Thursday evening, however, further action on the bill ground to a halt over an amendment offered by Sens. Barbara Mikulski (MD), John Rockefeller (WVA), and Paul Wellstone (MN). It would extend the 70 percent health insurance tax credits for one year to steel workers who have recently retired from troubled steel companies. Senate leaders were unable to reach an agreement with the authors to limit debate, so a cloture motion will be filed on Friday with the vote to end the debate expected on Tuesday, May 21.
The omnibus package will extend the Andean Trade Preference Act giving preferential treatment to five Andean countries, reauthorize fast-track authority, and expand Trade Adjustment Assistance (TAA) to U.S. workers displaced by U.S. trade policies. The Senate reached agreement last week on the TAA issues and included health insurance tax credits for laid off workers as well. See, Bulletin, Vol. 9, No. 13 (5/9/02).
Senate Holds Hearing On Pacific Salmon Recovery
The Senate Commerce Committee's Oceans, Atmosphere and Fisheries Subcommittee held a hearing on Tuesday, May 14, to consider S. 1825, the Pacific Salmon Recovery Act. The bill is sponsored by Senator Barbara Boxer, who chaired Tuesday's hearing. S. 1825 would authorize $200 million annually for six years for salmon conservation and habitat restoration to California, Alaska, Washington, Oregon, and Idaho, as well as Native American tribal governments within those states.
The Subcommittee heard from numerous witnesses, including the following: Rep. Mike Thompson (St. Helena); Dr. Donald R. Knowles, Director, Office of Protected Resources, National Marine Fisheries Service; and, Dirk Brazil, Deputy Director, California Dept. of Fish and Game.
Rep. Thompson authored the companion bill in the House, H.R. 1157, which passed by a vote of 418-6 on June 13, 2001. He testified to the decimating decline in salmon fishing in the Northern California region, stating that "by the late 1990s, West Coast salmon populations had declined to only 10% of what it had been in the 1800s. California's Trinity River system alone has lost more than 80% of its King Salmon and more than 60% of its Steelhead Trout over the past 50 years. In the Central Valley, 70-90% of historical spawning and rearing habitat has been lost." He also pointed out that over 72,000 jobs have been lost because of the reduction in salmon stocks. Where once there were 3,243 commercial fishing boats off California's North Coast, Rep. Thompson stated, there are now only 725. He also stressed that the fishing crisis has had an equally adverse effect on other sectors of the economy, including timber, agriculture, water districts, and real estate.
Dr. Knowles briefed the Subcommittee on the current Pacific Salmon Recovery Fund, and testified that the National Marine Fisheries Service (NMFS) supports the intent of S. 1825 to restore salmon stocks, and especially to expand the program to include Idaho. He was concerned that provisions in the bill regarding project planning, peer review, and public participation might not interface well with the current framework for Fund projects and offered to work with the Subcommittee to ensure coordination of the bill's requirements with the current program.
Mr. Brazil testified in strong support of the bill. He stated that California has to date received $48 million in Pacific Coast Salmon Recovery Funds, and S. 1825 would improve the State's ability to recover and manage coastal salmon. He stated that the six-year fixed funding period of the bill would enhance long-term planning and allow "the Department to implement a more comprehensive strategy at the watershed level for restoration of coastal salmon and habitat through two complete life cycles of coho salmon and one life cycle of chinook salmon." He stressed the commitment that California has made over the last 20 years to recover salmon stocks, pointing to the over 2,000 projects and $100 million in funding awarded by the State. He had some suggestions regarding specific changes that could be made in S. 1825 and offered to work with Senator Boxer and the Subcommittee on those issues.
The testimony of the witnesses can be obtained through the Committee's website at: http://www.senate.gov/~commerce .
California Chamber Outlines State's Transportation Infrastructure Needs
California industry leaders, including California Chamber of Commerce President and CEO Allan Zaremberg and Granite Construction President and CEO Dave Watts, briefed members of the California Congressional delegation this week regarding federal transportation issues and the state's infrastructure needs.
Zaremberg noted that the 70% support garnered by Proposition 42 on the March 2002 California primary election ballot, and the fact that it passed by at least 59% in every county, indicate that the state's voters are strongly supportive of investment in the state's transportation infrastructure. He noted that California's ports, roads and freeways serve as a gateway for import and export traffic which helps the rest of the nation. He described increasing costs in the state and projections for future growth, and focused on the projected shortfall of federal transportation revenues due to the reassessment of highway trust fund revenue projections caused by the Revenue Aligned Budget Authority or RABA problem. He added that the lower tax rates on ethanol, which is mandated in the Senate version of the energy policy bill, results in reduced gas tax revenues for trust fund replenishment.
A luncheon briefing regarding surface transportation, featuring comments by Michael Lawson, Vice President Public Affairs and Communications of Granite Construction, will take place Friday, May 17, at 12:00 noon in Room B-340 of the Rayburn House Office Building.
Supplemental Ready For Floor; Immigration Provision Defeated
The House Appropriations Committee completed work on its $29.4 billion FY02 supplemental appropriations bill on Wednesday, May 15, after a three day markup replete with several attempts to add policy provisions to the bill. The supplemental primarily provides additional funding for defense and homeland security following the September 11, 2001 terrorist attacks.
During the markup on Tuesday, Rep. Jose Serrano (NY) offered an amendment to extend the so-called "section 245(i)" provision, which would allow illegal immigrants to remain in the United States while seeking legal status. Rep. Sam Farr (Monterey) modified the Serrano amendment to narrow its scope and provide for a sunset provision, but the Committee defeated the modified amendment by a vote of 27-32. The provision is supported by the Bush Administration. It had been included in the recently enacted border security bill, but was dropped out in conference. See, Bulletin, Vol. 9, No. 7 (3/14/02)..
Another Serrano amendment, defeated by a vote of 23-33, would have prevented the INS from seeking local law enforcement help in enforcing U.S. immigration laws.
Completion of House action on the Supplemental will clear the way for the Appropriations Committee to turn to the Fiscal Year 2003 appropriations.
Farm Bill Includes Expanded Food Stamps For Immigrants
The recently enacted Farm Bill (H.R. 2646) restores certain food stamp benefits that were eliminated under the 1996 welfare reform law. It reinstates benefits for legal immigrants who have lived in the United States for at least 5 years (regardless of work history). It also restores food stamp benefits for legal immigrant children (under 18) and disabled individuals without any minimum residency requirements.
For a more detailed analysis of the farm bill provisions, see Bulletin, Vol. 9, No. 13 (5/9/02).
Welfare Reform Subject of PRC Briefing
California Delegation members and staff were briefed by a panel sponsored by the Population Resource Center (PRC ) on May 13, 2002. The briefing entitled "Welfare Reform: Weighing the Work and the Child Care Alternatives" had four panelists discussing, evaluating and searching for opportunities to increase the success of welfare programs. Presentations were made by from a policy scholar, an economist, and an administrator. Sara Traigle, Legislative Assistant to Sen. John B. Breaux's (LA) staff also discussed proposed welfare reform legislation introduced in the Senate.
Dr. Harry Holzer of Georgetown University summarized the findings of his studies welfare men and fathers. Dr. Holzer found declines in the employment rate of young black men from 62% in 1979 to 52% in 1999. Young black men were also more likely to encounter multiple barriers to employment.
Former male inmates reintroduced to society at faster rates contributes to the declines Dr. Holzer recorded. Dropping crime rates in the 1990's led to the release of about 600,000 ex-offenders each year, many of whom move onto welfare. A criminal background and escalatingchild support payments lead to further problems in securing jobs.
Reconsideration of unrealistic child support policies and reauthorization of the Ex-offenders Reentry Grant were among Dr. Holzer recommendations.
Economist Charles Michalopoulos of the Manpower Demonstration Research Corporation (MDRC) examined the impacts of job search and education/training programs on welfare recipients' income and earnings levels. Dr. Michalopolous found higher income associated with mixed programs that incorporated both job search and education/training. As well, programs that involved earnings supplements together with time limits improved the annual earnings levels of families before time limits expired, according to the MDRC report. Dr. Michalopolous emphasized the positive impacts of training and education arguing that the sixteen hours in some proposals was not adequate.
A top Welfare-to-Work administrator from the Illinois Department of Human Services firmly supported President Bush's desire to increase work participation demands for cash beneficiaries in her remarks. There was also a greater call for a focus on developing employer partnerships and greater consideration for employers' needs rather than on employee education and training. Illinois' program achieved a 70 percent reduction in caseloads since 1997.
The PRC is a policy organization that has been organizing educational programs for national, state and local policymakers for nearly 30 years. For further information on the Center's activities visit: www.prcdc.org
According to the latest "Best Places"survey by Milken Institute and Forbes, California is home to six of the top ten best 2002 metropolitan areas for businesses and careers, with San Diego and Santa Rosa holding the top two slots. The survey measures employment and wage growth and tech output over one and five years based on the latest government data. Other top ten national spots from California in this year's survey include Ventura (4th), San Luis Obispo (7th), Oakland (8th), and Orange County (10th).
The complete survey is printed in the May 27 issue of Forbes magazine. For more information and to view the complete rankings online, visit: http://www.forbes.com/bestplaces .
Welfare Reform Subject of PRC Briefing
California Delegation members and staff were briefed by a panel put together by the Population Resource Center (PRC ) on May 13, 2002. The briefing, entitled Welfare Reform: Weighing the Work and the Child Care Alternatives, had four panelists discussing evaluations and opportunities to increase the success of welfare programs. Presentations were made by a policy scholar, an economist, and an administrator. A senior member of Sen. John Breaux's (LA) staff also discussed proposed welfare reform legislation cosponsored by several colleagues.
May 23 Briefing on GO SERV's Service and Volunteerism Programs
On Thursday, May 23, state officials will describe California's activities supported by $183 million in federal funding under the National and Community Service Trust Act of 1993, which gives opportunities for more than 32,000 AmeriCorps members to serve throughout the state. Congress may soon consider legislation reauthorizing the Act.
Chuck Supple, Executive Director of the Governor's Office on Service and Volunteerism (GO SERV), will provide information on how California communities have employed AmeriCorps funding. The State's GO SERV operation supports service and volunteerism throughout the state and administers AmeriCorps funding for California.
The briefing will be held Thursday, May 23, 2002, from 2:00 to 3:00 p.m. in Room 2257 of the Rayburn House Office Building. For further information, contact María Mejía at (202) 624-5270.
Click here to return to the California Institute home page. Or click here to
e-mail.