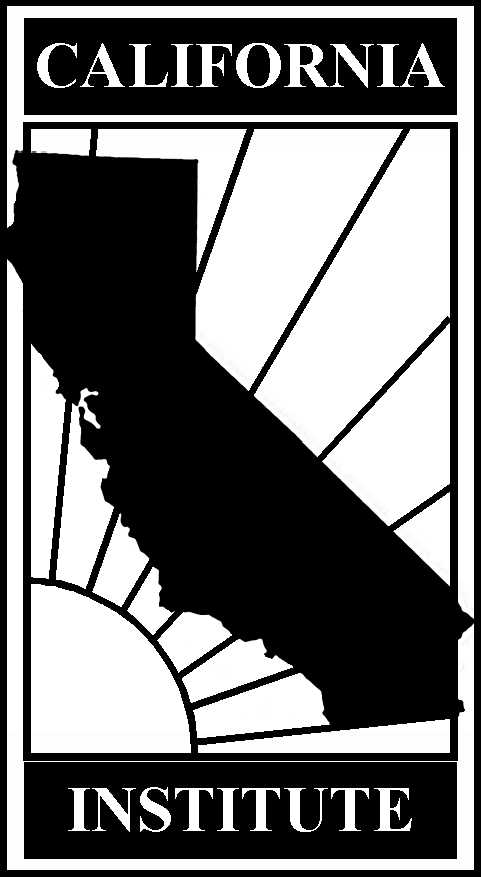 The California Institute for Federal Policy Research
419 New Jersey Avenue, SE, Washington, D.C. 20003
voice: 202-546-3700 fax: 202-546-2390 [email protected] http://www.calinst.org

California Capitol Hill Bulletin

Volume 9, Bulletin 13 — May 9, 2002 [or see pdf version]

---
CONTENTS OF THIS ISSUE
FERC and Congress to Focus on Enron Role
Californians Call for Enron Investigations
Bipartisan California Letter Circulating to Support Global Hawk
Border Security Bill Goes To President; Visa Students to Be Monitored
Senate Agreement on Trade Bill Reached
Farm Conference Report Clears Senate Floor, President To Sign
Senate Hearing On Underground Storage Tanks and MTBE Cleanup
Science Subcommittee Acts on Research Bill, Education Bill
EU Approves Internet Sales Tax on U.S. Computer Products
PPIC Reports on Shifts in Growth Rates of California Population
Wine Institute Vintners Speak at Roundtable; Wine Exports Up
NASA Celebrates Forty Years of Space Exploration
Population Resource Center To Sponsor Welfare Reform Breakfast
Calif. Council on Science and Technology Releases Education Report
California Chamber to Host May 17 Transportation Lunch Briefing
---
To expand communications between Washington and California, the California Institute provides periodic faxed bulletins regarding current activity on Capitol Hill which directly impacts our state. Bulletins are published weekly during sessions of Congress, and occasionally during other periods. The e-mail edition is made possible in part by in kind donations from Sun Microsystems and IBM Corp.
---
FERC and Congress to Focus on Enron Role
The California electricity disaster returned to Washington's center stage during the week of May 7, with the release of several internal Enron memoranda indicating the company actively sought to manipulate energy markets in California to maximize profits at state consumers' expense.
The Federal Energy Regulatory Commission announced the topic would be central to its agenda for a Commission meeting on Wednesday, May 15, at 10:00 a.m., and it ordered companies not to destroy documents which might be related to the investigation. FERC, which released the documents, requested production of detailed electricity market data from 150 energy marketing firms and power generators by May 22 to determine whether other companies had employed similar tactics.
The Senate Committee on Energy and Natural Resources announced a hearing, also to be held on May 15 (at 2:30 p.m. in Room 216 of the Hart building), "to examine manipulation in western energy markets during 2000-2001, as revealed recently in documents made available as part of the investigation underway at FERC; actions that were taken to mitigate any market manipulation or failures; and further actions that should be taken now and in the future." That hearing will include FERC Chairman Pat Wood. And the Senate Commerce Subcommittee on Consumer Affairs, Foreign Commerce and Tourism scheduled a hearing for May 15 (at 9:30 a.m. in Room 253 of the Russell Building) regarding Enron and energy price manipulation in California. Late on May 9, the Senate Commerce Committee voted to issue subpoenas to individuals who authored and received the recently released memos.
Californians Call for Enron Investigations
California officials this week called for investigations into Enron's role in the California power crisis, and many criticized the FERC and others for slowness to act in response to past claims.
At a May 9 press conference with California Democratic Congressional colleagues, Rep. Henry Waxman (Los Angeles) termed "inadequate" the investigation of price manipulation to date. Rep. Anna Eshoo (Atherton) urged Congress to "dig deep and wide" in its inquiry. The participants in the press conference urged Attorney General John Ashcroft to initiate a criminal investigation, and also urged House Energy and Commerce Committee Chairman Billy Tauzin (TX) to open an inquiry. Rep. Lynn Woolsey (Petaluma) lamented flatly that "Enron ripped off millions of Californians." Rep. George Miller (Vallejo) noted that "Since last summer, when families were overcharged as much as $9 million for power, the California Delegation has been calling for a full investigation into whether Enron manipulated California's energy market." Nearly every California Democratic House member wrote on May 9 to the Energy and Commerce Committee leadership citing "falsified power-delivery schedules, the submission of false information to the state, and the effective increasing of costs to all market participants by knowingly increasing the congestion costs," as reasons for a committee inquiry into the defunct company's practices.
Also on May 9, Commerce Committee members Rep. Mary Bono (Palm Springs), Christopher Cox (Newport Beach) and George Radanovich (Mariposa) wrote to Attorney General John Ashcroft seeking an antitrust investigation into market manipulation by Enron. She noted that "Previous committee hearings have focused on unethical or irregular financial practices by Enron. We now have reason to believe that illegal acts took place. That is why I join with other California members who serve on the House Energy and Commerce Committee to formally request an investigation by the Justice Department." The letter states that, in light of the Enron documents, "[w]e therefore request that the Department of Justice undertake an investigation of collusive activity among competitors."
Senator Dianne Feinstein suggested that past contracts should be re-opened in light of the recent releases. She stated, "Long-term contracts also reflect unjust and unreasonable rates, so this means everything needs to be put back on the table." Regarding the documents, she also commented, "Make no mistake about it — this is a smoking gun." Earlier in the week, Feinstein lauded FERC for its making the documents public, stating, "I am writing to commend you for taking aggressive action to investigate Enron and other energy companies involved in the California and Western Energy Crisis. For the first time FERC is fully carrying out its charge under the law."
Senator Barbara Boxer commented, "These Enron memos, made public this week, reveal without a doubt that there was a systematic and highly planned scheme by Enron to defraud the people of California."
In a related matter, Governor Gray Davis told reporters in a May 9 press conference that the state may now increase its demand for refunds for overcharges by power generators from the current $8.9 billion. The FERC is expected to decide late this year regarding that refund request, with an administrative law judge recommendation followed by Commissioner action. Davis also supported the call for a House inquiry, commenting, "We now know beyond a reasonable doubt that Enron knowingly and willfully manipulated the California electricity market. What we do not yet know is the true extent of their involvement. How did they do it? For how long? Who knew? And how many power generators followed Enron's lead and adopted similarly deceptive practices, as the Enron memos suggest?"
In addition, on May 7, Governor Davis sent a letter to FERC Chairman Wood again asking the Commission to require energy companies to renegotiate the state's long-term contracts and refund "the unjust, unreasonable rates Californians were forced to pay," and he also asked FERC for Enron-related documents back to 1996.
On May 8, all 32 members of the California Democratic Congressional Delegation wrote to House Speaker Dennis Hastert and Minority Leader Richard Gephardt requesting appointment of a California Democrat from the Energy and Commerce Committee to the upcoming conference committee on H.R. 4 and S. 517, the energy policy bills. The letter states that, "[s]ince the California Democratic members of the Energy and Commerce Committee have gained relevant expertise in western energy issues, such a member would be a tremendous asset to the conference."
Bipartisan California Letter Circulating to Support Global Hawk
California Congressional offices are circulating for signature a bipartisan delegation letter to House Appropriations Committee leaders in support of funding for the Global Hawk, an unmanned aerial vehicle designed for long range reconnaissance. The Global Hawk is built in California and is primarily based in California.
The letter states, "California is proud to play a central role in making Global Hawk's capability available to protect our nation. While many states can claim participation, we would point out California's role in Global Hawk's design and engineering (San Diego/Rancho Bernardo), its production (Palmdale), its beddown (Beale AFB), and the 196 California companies from across the state that provide critical components, subassemblies, and services."
The Global Hawk is described as more of a low hanging satellite than an aircraft given that it can stay on station for nearly a day before having to return to its point of origin. It has won numerous awards and has been cited as critical to military efforts in the war against terrorism by both General Tommy Franks and General T.M. Mosley. The House Armed Services Committee has approved the President's budget request for this program, and the letter seeks the same from the Appropriations Committee. The FY 2003 budget requested funding of $169.9 million for the High Altitude Endurance Uninhabited Aerial Vehicle (the Global Hawk) as part of a $309.7 million request for all unmanned aerial vehicles.
Offices of members wishing to sign the letter should contact Harry Henderson with Rep. McKeon (x5-1956 or [email protected] ) or Nancy Lifset with Rep. Cunningham (x5-5452 or [email protected] ) The deadline for signing the letter is Thursday, May 16.
Border Security Bill Goes To President; Visa Students to Be Monitored
The Enhanced Border Security and Visa Entry Reform Act, H.R. 3525, was passed by the House on a 411-0 vote on Wednesday, May 8, clearing it for the President's signature. The House had already passed somewhat different versions of the bill in December 2001 and March of this year. See, Bulletin, Vol. 9, No. 7 (3/14/02). The bill ran into procedural problems in the Senate, however, (see, Bulletin, Vol. 9, No. 10 (4/18/02)), and finally passed that body on April 18, 2002 by a vote of 97-0.
The bill was authored by Senators Edward Kennedy (MA), Sam Brownback (KS), Jon Kyl (AZ), and Dianne Feinstein. It requires federal law enforcement and immigration agencies to share information on the admissibility of aliens and on deportation-related issues, and create a database to screen visa applications. The bill also requires the use of machine-readable biometric identifiers, such as fingerprints or retina scanners, on visas, passports, and other travel documents. In addition, the bill requires U.S. educational institutions to notify the federal government if a foreign student or exchange visitor fails to enroll in the school after a visa has been issued for that purpose. Educational institutions in California have expressed concern that this provision will place costly administrative burdens on them.
On a related issue, the Administration has modified its plans to ban certain foreign students from taking courses at U.S. colleges and universities that could assist in teaching them how to build weapons of mass destruction. Instead, the Administration plans to implement a system to analyze the visa applications of about 1,000 to 2,000 undergraduate and postgraduate students annually. The process will evaluate the student's nationalities and field of study before the U.S. grants permission for the student to study in the United States. Educational institutions had also expressed concern about the initial plan to ban certain courses of study, fearing they would have to track individual students' majors and course selections throughout their studies.
Senate Agreement on Trade Bill Reached
Late on Thursday, May 9, Senate leaders announced they had reached an agreement on a combined trade package, which includes granting fast-track authority (trade promotion authority) to the President. Senate negotiators hope that the agreement will allow final passage of the bill next week.
The agreement drops trade adjustment assistance provisions that would have provided temporary health insurance tax credits to retired steelworkers, but will retain those provisions for workers laid off because U.S. companies move operations abroad. Those workers will be allowed to take a 70 percent tax credit to help pay for health insurance premiums. Trade adjustment assistance compensation and training benefits would also be extended to some "secondary workers," those who work for vendors of the U.S. companies that have closed, as well as to farmers, ranchers, and fishermen injured by U.S. trade policy.
The details of the agreement are expected to be offered as an amendment to the Andean trade preference bill (H.R. 3009), which is being used as a vehicle for the combined trade package. The Senate hopes to take up that amendment and final passage of the bill up next week.
Farm Conference Report Clears Senate Floor, President To Sign
On May 8, 2002, the Senate approved the Farm Security and Rural Investment Act of 2002 (HR 2646) by a vote of 64 to 35 and forwarded the final conference report version of the measure to the President's desk for signature. The farm bill grants $180 billion over 10 years for agricultural programs increase current spending by $82.8 billion in that time, a 70% hike from levels set by the preceding Freedom to Farm Act of 1996 (PL 104-127). Concerns remain as to how much California, the largest agricultural state, will benefit from the new farm bill's additions.
Some of the bill's main provisions include: $17 billion in new land-conservation funding, a landmark 80 percent increase from the last farm bill; a $50 billion increase in federal crop subsidies mainly for row crops, that's a 70 percent boost from prior levels, combined with a $360,000 subsidy limit on each farm; $6.4 billion for nutrition programs, including restoration of food stamp benefit eligibility for certain legal immigrants; establishment of country-of-origin food labeling requirements for meat, fruit, vegetable and fish products; the creation of a $1.3 billion dairy program to assist smaller dairy-producing states in the Northeastern United States; $1 billion toward international trade initiatives; $1.3 billion for agricultural research programs; and $1 billion for national rural development projects.
The increased emphasis on subsidies reverses the free-market orientation of the 1996 Farm Act. But proponents of restoring farm subsidies argue that the 1996 law was not successful in its goal of weaning farmers off government subsidies and onto self-sufficiency. To supporters, the result of the Freedom to Farm experiment was expensive government bailouts, and, although federal handouts were reduced incrementally after 1996, Congress still spent $30 billion in emergency aid to farmers to mitigate the effects of devalued world market prices and other crop disasters.
Opponents of the conference report denounced what they saw as overgenerous crop subsidies, detrimental government market intervention, and a flawed benefits calculation system. During floor debate concerns were raised about the adverse effects of government assistance on the promotion of market efficiency and farm productivity. Sen. Lugar (IN) projected overproduction of goods and depression of prices from policies within the bill that he thought would encourage government dependency. The dairy pact provision of the farm bill was used as an example of a venture that would stimulate overproduction and artificially inflate milk prices; ultimately damaging the interests of large dairy producing states such as California.
Proponent and Agriculture Committee Chairman and Farm Bill Conferee Tom Harkin, (IA) argued that the loan-rate system established by the new bill would guarantee farm returns as well as stability and predictability among small and beginning farmers. The bill assists specialty crop producers and organic farmers, and supports farm land conservation through sustainable agriculture programs.
Harkin also touted creation of new energy markets (a reference to ethanol provisions opposed by California — see below) and boost international trade, and he asserted that fairness and transparency in competition is promoted through language that would create an oversight commission. To track and investigate subsidy manipulation techniques.
Both California Senators Dianne Feinstein and Barbara Boxer voted in favor of the bill, notwithstanding a number of concerns about the final conference report's impact on California agriculture. In her floor statement, Senator Boxer voiced disappointment at insufficient funding for California specialty crops compared to row crops primarily grown in the mid-west. Sen. Boxer also opposed the removal of language that would have helped combat Sudden Oak Death Syndrome, a serious ailment that kills California oak trees.
Senator Feinstein opposed a provision in the energy title of the bill that would provide additional funds for a "Bioenergy Program" designed to further the production of ethanol and biodiesel (fuel additives made from corn and soybeans, respectively). Sen. Feinstein raised concerns about mandating increased ethanol use in the Energy bill and then providing massive subsidies for its production in this bill. She argued that the subsidies will go to Midwest ethanol producers, and mainly to Archer Daniels Midland, a company with $20 billion in annual sales. Increased gasohol (an alternative fuel made from ethanol and gasoline) production also contributed to FY2003's highway trust fund shortages because of reduced highway excise taxes from increasing alternative fuel consumption.
Although the California Senators acknowledged considerable constituent support for HR 2646 from some 51 major California stakeholder organizations, California farms are projected to gain only 9 percent of the multi-billion dollar commodity funds in the bill, according to the California Farm Bureau.
Sens. Feinstein and Boxer approved of some measures in the bill that they thought would benefit California including research funding for pest control; increased food stamp benefits; increased product smuggling penalties; $200 million in overseas promotion of specialty crops; and the extension of a crop insurance pilot program for farmers. "Our farmers need a Farm Bill now," said Sen. Feinstein, "and I believe this legislation will be well received in agricultural areas across this nation."
The House of Representatives approved the farm bill conference report last week by a 280 to 141 vote. Votes from California House members mostly leaned against the bill (17 in favor versus 34 opposed). President Bush, originally in opposition to the bill because of its high cost and anti-free market posture, has said he will sign this farm bill into law.
Senate Hearing On Underground Storage Tanks and MTBE Cleanup
The Senate Environment and Public Works Subcommittee on Superfund, Toxics, Risk and Waste Management, chaired by Senator Barbara Boxer, held a May 8 hearing on S. 1850. The bill would bring all underground storage tanks (USTs) into compliance with federal law, and help communities clean up contamination of groundwater and oil by MTBE (methyltertiary butyl ether).
The Subcommittee received testimony from government and private sector witnesses, including: Marianne Horinko, Assistant Administrator, Office of Solid Waste and Emergency Response, EPA; John Stephenson, Director, Natural Resources and Environment, General Accounting Office, and Craig Perkins, Director of Environmental and Public Works Management, Santa Monica.
In her opening statement, Senator Boxer detailed the catastrophic groundwater contamination that MTBE has caused in California communities, including Santa Monica and Lake Tahoe, and stated that estimates for cleanup efforts for Santa Monica alone would be in the hundreds of millions of dollars. She commended Sen. Lincoln Chafee (RI) for introducing S. 1850 and for including a $200 million authorization for MTBE cleanup efforts.
Ms. Horinko laid out the background on federal efforts to control leakage from USTs and the success that the program has had since its inception in the 1980's. She also explained the Leaking Underground Storage Tank (LUST) Trust Fund that Congress established in 1986. It collects a one-cent per gallon tax on gasoline that goes toward cleanup of USTs. Although EPA does not have a position on S. 1850, specifically, she stated that EPA looked forward to working with the Subcommittee to devise legislation to further deal with USTs, and especially the MTBE cleanup issues.
Mr. Stephenson outlined the study that the General Accounting Office did on USTs and MTBE. He stated that although the LUST fund now had $1.7 billion in it, the Administration's budget only requested the appropriation of $73 million of that money for cleanup activities. Given the estimates of the MTBE cleanup efforts needed in Santa Monica alone, he doubted whether $73 million, or even the $200 million called for under S. 1850, would be nearly sufficient to do the job.
Mr. Perkins testified that by 1995 Santa Monica had been able to achieve 70 percent water self-sufficiency. However, with the discovery of the MTBE contamination in 1996, the city was forced to close down most of its water wells, and is now required to import 80 percent of its water needs from Northern California and the Colorado River. He also doubted that the authorization level in S. 1850 would be enough. "The projected cost to just clean up Santa Monica's main well field is over $200 million. Current estimates for the total cost of nationwide MTBE clean-up are around $30 billion. Clearly, the costs for remediation of MTBE and other water contamination must ultimately be paid for by the polluter. But, unfortunately, those companies responsible for ceasing the MTBE pollution in Santa Monica and many other communities have not yet stepped forward to do what's right. Until they do, significant financial assistance will be required to start the clean-up process," he stated.
Secondly, Mr. Perkins stressed that inspection, training and enforcement must be a primary focus of federal legislation, so that underground leakage does not occur in the future. Finally, he urged that nothing in S. 1850 or other legislation undermine the right of a state or local government from seeking legal redress against the polluters.
The testimony of the witnesses can be obtained through the Committee's website at: http://www.senate.gov/~epw .
Science Subcommittee Acts on Research Bill, Education Bill
On Thursday, May 9, the House Committee on Science's Subcommittee on Research held a hearing on, and then approved by voice vote, H.R. 4664, the NSF Authorization Act of 2002, which moves toward doubling National Science Foundation funding over the next five years by authorizing 15% increases in funding for each of the next three years. The concept of doubling the NSF budget over five years has been a priority for a number of California Congressional delegation members. The authorization bill also proposes funding levels for research on information technology, nanotechnology, mathematics, and major research instrumentation. In total, the bill would boost scientific research funding in fiscal 2003 by $540 million, would increase funding for science, mathematics, technology and engineering education by $131 million, and would change the process for evaluating major research and facilities construction projects.
On the same date, the Research Subcommittee also approved by voice vote H.R. 3130, the Undergraduate Science, Mathematics, Engineering and Technology Education Improvement Act. The bill notes the decline in U.S. enrollment in some areas of science, mathematics and engineering, and seeks to combat that decline via several approaches. For instance, a provision dubbed the Technology Talent Act of 2002 authorizes NSF to award, on a competitive, merit-reviewed basis, ten or more five-year grants to institutions of higher education to increase the number and quality of students receiving degrees in the physical or information sciences, mathematics, engineering and technology, with $25 million authorized for FY 2003. The bill also authorizes NSF to award $15 million per year in grants to expand existing reforms in successful science, mathematics, engineering or technology education. It authorizes: $8 million per year for professional development grants for current and prospective faculty in targeted fields; $10 million per year for research-grade instruments for undergraduates at institutions which have not traditionally received significant NSF funds; and, $10 million per year for grants to improve research opportunities for undergraduates.
Witness testimony, bill information and an archived web cast of the hearing and markup will be available on the Committee website at http://www.house.gov/science .
EU Approves Internet Sales Tax on U.S. Computer Products
The European Union on Wednesday, May 8, approved a rule that will require U.S. (and other non-EU) businesses to impose a value-added tax (VAT) on computer and software products sold over the Internet. Currently, U.S. companies that deliver products, such as computer games and music, directly to an individual's computer over the Internet are not required to collect a VAT or sales tax. The EU rule is aimed at eliminating what it sees as a competitive advantage for U.S. and non-EU companies.
The rule is set to take effect in July 2003 and will apply to all digitally delivered products sold to individuals in the 15-nation EU. U.S. companies will be required to file with an EU nation's tax authority and collect that nation's VAT on applicable products. That country will then collect the tax and distribute it to the other EU nations based on the residence of the purchaser.
PPIC Reports on Shifts in Growth Rates of California Population
A new Population Trends and Profiles report from the Public Policy Institute of California (PPIC) finds slowing population growth rates in the 1990s compared to the decade before. A State of Diversity, Demographic Trends in California's Regions also finds increased racial and ethnic diversification throughout the state at the end of the 1990s and a correlation between rapid regional growth and wealth disparity.
Examining demographic trends in nine different California regions, the authors discover a higher growth rate for California's inland areas over coastal regions. The fastest growing regions, according to the report, are the Inland Empire, Sacramento Metro and the San Joaquin Valley although natural population increase (births versus deaths) was the single most significant source of population growth in all but one of the regions studied.
California's increasing diversity is attributed to rapid growth rates among Hispanics and Asian and Pacific Islanders while non-Hispanic whites have declined in numbers. Non-Hispanic whites constitute a solid majority in only the Sierras and the far north, according to the author.
The report suggests the highest growth areas in the state between 1990 and 1999 are also the least wealthy, notwithstanding a significant growth in the number of jobs in the same areas. Further, housing supply has lagged behind population growth in every region except the far north.
A copy of the report can be viewed online at http://www.ppic.org.
Wine Institute Vintners Speak at Roundtable; Wine Exports Up
The California State Society's Golden State Roundtable hosted a lunch on Tuesday, May 7 featuring the Wine Institute, the vintners of which were in Washington for its annual congressional meeting. At the lunch, California vintners — many of whom trace their wine making roots back three and four generations in California — described how their families got into the business and how it has grown over the years.
On Tuesday, May 6, the Wine Institute released new export data complied from the U.S. Department of Commerce and STAT-USA. It showed that U.S. wine exports, more than 90 percent of which come from California, increased by three percent to 80 million gallons exported in 2001. By value, however, the exports declined by one percent to $541 million. The large wine inventory held by California vintners allowed them to increase exports, but the strong dollar decreased the average price of a nine-liter case from $16.65 in 2000 to $15.93 in 2001.
The United Kingdom was the largest export market, with 24 million gallons. That was an increase of 32 percent by volume, and revenues also rose 20 percent to $170 million. Canada, the Netherlands, and Japan were the number two, three, and four markets for wine.
For more details, see http://www.wineinstitute.org .
NASA Celebrates Forty Years of Space Exploration
On May 7, 2002, the National Aeronautics and Space Administration (NASA) hosted an event at the Washington, D.C. Air and Space Museum honoring space exploration programs since 1962 and presenting its priorities for the future, an event coinciding with policy discussion visits by a number of California space leaders.
Operated in conjunction with the California Institute of Technology (Caltech), NASA's major research facility– the Jet Propulsion Laboratory (JPL) in Pasadena, California– is where many of NASA's scientists developed plans for the Mariner, Voyager, Apollo and Mars Lander missions.
Two avid supporters of the space program from Congress, California Reps. David Dreier (Covina) and Adam Schiff (Burbank), voiced their admiration for the space program. Rep. Schiff, currently Caltech's and JPL's federal representative, commented on exploration and discovery benefits in terms of kindling the interests and the imagination of young people. Rep. Dreier, who will represent JPL in the next Congress, highlighted the space agency's innovations promoting improved quality of life here on earth. For instance, NASA research led to the development of solar technology, hybrid vehicles, radar imaging, and cellular technology.
In his opening remarks, NASA's chief administrator outlined NASA's vision for the future. According to Administrator Sean O'Keefe the future will be more scientifically focused on understanding and protecting the home planet and on the search for clues to life in the universe. For more information on NASA programs visit the agency website at: http://www.nasa.gov .
Population Resource Center To Sponsor Welfare Reform Breakfast
California Delegation members and staff are invited to a breakfast briefing May 13, 2002 at 8:30 a.m., on opportunities to increase the success of welfare-to-work programs. The breakfast briefing is sponsored by the Population Resource Center (PRC) and will include presentations from a policy scholar, an economist, and an administrator. A senior member of Sen. John B. Breaux's (LA) staff will also discuss proposed welfare reform legislation cosponsored by several colleagues.
The breakfast briefing will be held in Room 2168 of the Rayburn House Office Building. To attend the event, contact [email protected] or fax (202) 467-5034.
Calif. Council on Science and Technology Releases Education Report
The California Council on Science and Technology released a "Critical Path Analysis" on April 10 finding that the California K-18 education system is producing inadequate numbers of science and technology (S&T) graduates. The report finds that "many California graduates simply don't have the skills necessary to enter the high tech labor market. As a result that labor market has grown increasingly tight over the last few years, and companies have been compensating with labor from other states and countries."
CCST analyzed the state's infrastructure to determine if California has the people, capital investment and necessary state policies to maintain California's leadership in the global technology market. It found several areas of the states science and technology education segment that could be improved. Among CCST's findings were:
– The K-12 program ranks 47th in the nation, and scores are especially low in science and math;
– 90 percent of high school graduates are unprepared to enter college (95 percent for Latinos); and
– The growing workforce gap is hidden by reliance on H1-B visa program, with 41 percent of H1-B visa holders holding graduate degrees and the balance holding bachelors' degree.
The "Critical Path Analysis" was endorsed by the California Chamber of Commerce and was produced under the direction of CCST's Education Committee, which includes representatives from California's higher education community and its high technology industries.
The report includes several recommendations, including:
-" Increase K-14 student participation and success in math, science, and technology subjects;
– Achieve targeted increases in university science and technology enrollment and degrees;
– Expand the state's capacity to gather data and plan for the problems that plague California's continuing education and training needs; and
– Strike a balance between keeping resources cutting edge and keeping educational costs reasonable."
A copy of the "Critical Path Analysis" can be obtained by contacting CCST at (909) 787-2913 or through its website at: http://www.ccst.ucr.edu .
California Chamber to Host May 17 Transportation Lunch Briefing
Top California industry officials, including California Chamber of Commerce President and CEO Allan Zaremberg and Granite Construction President and CEO Dave Watts, will be in Washington during the week of May 13 to brief California Congressional delegation members and others regarding federal issues transportation and the state's infrastructure needs.
On Friday, May 17, the Chamber will host a luncheon briefing regarding surface transportation topics featuring comments by Michael Lawson, Vice President Public Affairs and Communications of Granite Construction, which is a $1.3 billion heavy construction company based in Watsonville and is one of the nation's largest builders of roads, dams, bridges and other infrastructure-related projects.
The lunch briefing will take place Friday, May 17, at 12:00 noon in Room B-340 of the Rayburn House Office Building. To reply regarding your attendance at the lunch (acceptances only, thank you), please call 202-546-3700 or send e-mail to [email protected] .
Click here to return to the California Institute home page. Or click here to
e-mail.