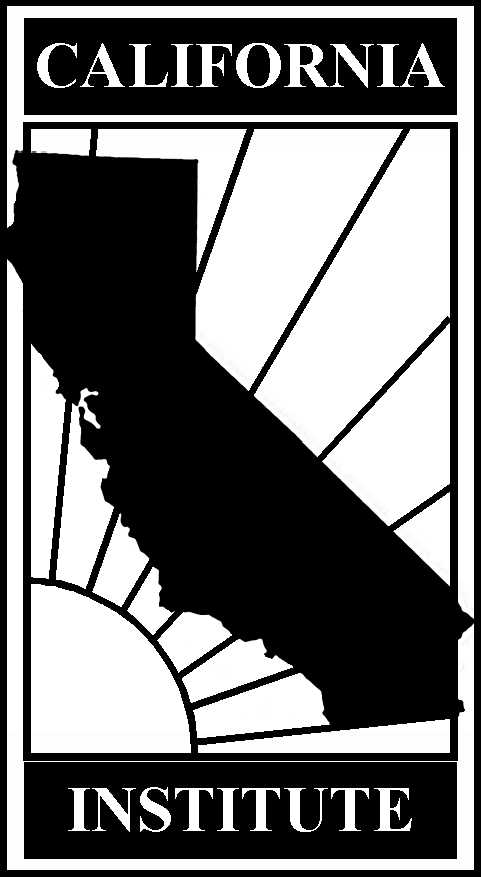 The California Institute for Federal Policy Research
419 New Jersey Avenue, SE, Washington, D.C. 20003
voice: 202-546-3700 fax: 202-546-2390 [email protected] http://www.calinst.org

California Capitol Hill Bulletin

Volume 9, Bulletin 12 — May 2, 2002 [or see pdf version]

---
CONTENTS OF THIS ISSUE
Senate Considering Trade Promotion; Slow Going Expected
Administration-Backed Welfare Bills Approved by House Committees
Californians Seek Disaster Aid for Almond Growers Hit by Freeze
House Commerce Examines Digital Content Protection
House Armed Services Passes Defense Authorization Bill
House Transportation Authorizers Move Highway and Transit Funding Restoration Plan
INS Restructuring Effort Clears House
Ose Methamphetamine Bill Gaining Co-Sponsors
GAO Report Recommends U.S. Reassess Policy On Semiconductor Equipment Exports To China
Californians Write in Support of State Renewable Energy Proposal
PPIC Provides Special Survey of the Central Valley
State Legislative Analyst Examines Administration Welfare Plan
California Has Nation's Lowest Public Higher Education Costs
California Air Quality Ranks Lowest
---
To expand communications between Washington and California, the California Institute provides periodic faxed bulletins regarding current activity on Capitol Hill which directly impacts our state. Bulletins are published weekly during sessions of Congress, and occasionally during other periods. The e-mail edition is made possible in part by in kind donations from Sun Microsystems and IBM Corp.
---
Senate Considering Trade Promotion; Slow Going Expected
The Senate began consideration of a trade package this week that proponents of the trade promotion authority reauthorization hope will become the vehicle for its passage. But negotiations on how to assist workers displaced by trade have hit major stumbling blocks.
The Senate is considering the Andean Trade Preference Act to extend trade preference to products from Peru, Colombia, Ecuador and Bolivia. On Monday, April 29, the Senate voted 69-21 to invoke cloture and limit debate on a motion to proceed to the bill to 30 hours. Then on Tuesday, the Senate voted 77-21 to proceed to consider H.R. 3009. Shortly after that, Senate Majority Leader Tom Daschle (SD) introduced a substitute amendment to the bill.
The substitute combines the Andean trade measure with reauthorization of the Trade Promotion Act ("fast-track" authority) and expanded trade adjusted assistance for U.S. workers displaced as a result of U.S. trade policy. It is those last provisions that have caused delays in moving further on the bill. Among other provisions, Daschle's plan calls for a refundable tax credit of 73 percent of the employees' health insurance costs under COBRA. Some Senators argue that the percentage should be lower than 73 percent – somewhere between 60 and 73 percent; others argue that the credits shouldn't be restricted to COBRA insurance, but should be given to the individual worker to use for any insurance policy. Finally, some Senators are opposed to any health insurance assistance. As of Thursday, May 2, this group was threatening to block consideration of amendments to the bill.
Also on Thursday, the Senate voted 29-67 against a motion to table an amendment that would increase transparency in trade dispute tribunals used under NAFTA. The amendment is sponsored by Sen. Byron Dorgan (ND), who opposes reauthorizing trade promotion authority.
Administration-Backed Welfare Bills Approved by House Committees
On Thursday, May 2, 2002, after many several hours of debate, two separate House full committees held markups and subsequently approved Republican-led legislative proposals that would increase work requirements for people receiving welfare cash assistance. The House Committees on Education and the Workforce and on Ways and Means each marked up companion bills based largely on President Bush's welfare reauthorization proposal released in late February. The former committee has jurisdiction over discretionary funds while the latter has control of mandatory funds associated with childcare grants.
The two overhaul bills in question, HR 4092 sponsored by Rep. Howard "Buck" McKeon (Santa Clarita), and HR 4090, sponsored by Rep. Wally Herger (Marysville) passed on a party-line votes. HR 4090 cleared the Committee on Education and the Workforce by a 25 to 20 vote while HR 4092 passed the Committee on Ways and Means by a vote of 23 to 16.
During both markups, opponents of the measure made unsuccessful attempts to delete or alter provisions of the bill. Votes remained divided along party lines for the most part with proponents of the bills iterating a need to strengthen recipient work requirements to best build on the success of the 1996 welfare reform law. Proponents also called for the establishment of greater accountability among the states.
The bills included provisions incrementally increasing the percentage of welfare recipients engaged in work or participating in job-training programs by 5 percent annually for four years. The current state work participation rate is 50 percent. In addition welfare recipients are required to work 40 hours a week– an increase from 30 hours or less a week in place now — with at least 24 hours at a work site; the other 16 hours may be devoted to employment-related activities such as job training or drug treatment, at the discretion of each state.
Members in opposition voiced concerns about inadequate childcare funding in the face of increased work hour demands and attested the dire consequences of removing program design flexibility from the states by imposing the President's new standards systemically. Education and Workforce ranking member George Miller (Martinez) submitted an amendment increasing available TANF childcare funds to $8 billion. The amendment failed by a 22 to 25 vote.
Although Miller's amendment failed, there seemed to be some broad concern for childcare needs. For example, an amendment to HR 4092 in the Education and Workforce Committee sponsored by Rep. Michael Castle, (DE) did gain passage increasing discretionary child care spending by $200,000. Castle´s amendment also authorized states to increase child care block grant money for daycare training and research development from a 4 percent level to 6 percent.
In the Ways and Means Committee Chairman Bill Thomas assured members of his committee that he intended to request from the House Rules Committee a floor amendment that would augment childcare funds by $2 billion, upon full committee approval of HR 4090.
Leading up to markup, there had been increasing opposition to a proposed concept deemed the "superwaiver," which would create broad new waiver authority allowing Governors to request from HHS and the Labor Department the authority to waive statutory and regulatory requirements for TANF, child support enforcement, adult education, the social services block grant, unemployment insurance, and other programs. Critics argue that the superwaiver would allow executive branch officials to set aside legislative directives.
Both committees approved language citing poverty reduction as one of the goals of welfare reform.
The bills are likely to be merged into one before welfare reauthorization is cleared for debate on the House floor in mid-May.
Californians Seek Disaster Aid for Almond Growers Hit by Freeze
On Tuesday, April 30, a bipartisan cross-section of California Members of Congress, led by Reps. Doug Ose (Sacramento) and Robert Matsui (Sacramento), sent a letter to House Appropriation Committee leaders requesting $20 million in emergency funding for Northern California almond growers who have suffered significant frost damages to their crops.
The letter, addressed to Appropriations Chairman Bill Young (FL) and Ranking Member David Obey (WI), stated, "The natural disaster has had a significant impact on family farms and rural communities in the State. This recent freeze compounds existing challenges for an industry that has experienced low crop prices in recent years. As such, many struggling farmers do not have sufficient crop insurance to cover their loss, and now stand to lose their farm and livelihood."
The letter notes that, "Losses of over 20 million pounds of almonds are expected to cost growers more than $40 million in income this crop year" due to the cold snap in March. The letter's authors add, "The need for this funding cannot be understated, since almond growers have no safety net or any other means of protecting income losses from natural disasters." The letter asks "immediate assistance to these farmers in rural communities who have experienced some of the highest unemployment rates in the State of California. On behalf of California's almond growers, we thank you in advance for considering this request and encourage you to include them in the FY 2002 Supplemental Appropriations Act."
On May 2, 2002, the Farm Security and Rural Investment Act of 2002 (H.R. 2646 — the Farm Bill Conference Report) cleared the House floor by a vote of 280 to 141. The measure authorizes $180 billion in funds to support U.S. agricultural programs, a 70 percent increase from current levels established by the 1996 Freedom to Farm Act. HR 2646 endured weeks of Conference Committee negotiations to reconcile two very divergent Senate and House versions. The Conference Committee reached a final agreement on the bill only after a series of compromises were agreed to.
Some of the bill's main provisions include a landmark 80 percent increase in land-conservation payments totaling $37 billion for preservation of farmland environmental quality purposes; a 70 percent increase in crop support programs with a $360,000 cap on basic commodity subsidies; restoration of food stamps benefit eligibility for certain legal immigrants; establishment of country-of-origin food labeling requirements for all meat and fish products; creation of a $1.3 billion dairy program to assist smaller dairy-producing states in the North East United States.
The Farm Bill's impact on California is likely to be mixed. California's $2.7 billion in federal farm subsidies since 1996 is the biggest share in the country, thus the state's major cotton, rice and corn producers will continue to benefit from subsidy increases. Although small farmers may not benefit as much due to the preservation of an unclosed loophole in the subsidy payment calculations formula. This means that as much as 70 percent of subsidy funds would still go to the largest agricultural producers. California producers of specialty crops will also make gains due to increased funding from $90 million to $200 million for the Market Access Program, an overseas U.S. crop promotion program.
Other provisions are less desirable for California agricultural interests; for instance, the creation of a dairy program designed to create a minimum price level for dairy products. Rep Calvin Dooley (Visalia), a senior member of the House Agriculture Committee and a farm bill conferee, opposed the measure saying that the $1.3 billion dairy support provision of the farm bill could adversely impact California's large dairy industry by driving down prices and increasing the supply of dairy products. Other Californians from both sides of the aisle oppose the bill for other reasons, including its increased counter-cyclical government supports, arguing that an increased dependence on government subsidies reverses the free market principles outlined in the previous farm bill.
The bill now goes to the Senate for approval. Sen. Tom Daschle (SD) intends to bring the Conference Report to the Senate floor on Wednesday, May 7, at 9:30 a.m.
House Commerce Examines Digital Content Protection
The House Energy and Commerce Subcommittee on Telecommunications and the Internet held a hearing on Thursday, April 25 to discuss protecting content in the digital age. The Subcommittee heard testimony from a number of information technology leaders, including two from California companies: Joe Kraus, Co-founder, Digitalconsumer.org; and Assaf Litai, Founder and Acting CEO, Vidius.
Mr. Kraus testified that DigitalConsumer.org is a new consumer advocacy group established to protect consumers' fair-rights use of digital media by ensuring that any digital rights management agreement or legislation protects the digital rights of consumers as well as the digital rights of the entertainment industry. According to Mr. Kraus, 35,000 U.S. individuals have become members since the group was formed in March 2002. He detailed in his testimony some of the technological, legislative, and commercial barriers his group believes impinge on fair- use, and argued that the entertainment industry does not need further protection of digital content at this time. He cautioned the Subcommittee to refrain from making legislative changes that would make unauthorized copying of digital content for personal use synonymous with piracy.
Mr. Litai explained that Vidius is a start-up company that provides technology services and support to businesses concerned about the unauthorized, mass distribution of their products — movies, music, games, computer software, books, and databases — over peer-to-peer networks. He testified that current law, such as the NETAct, does not go far enough. Although the "NET Act" provides criminal penalties for piracy systems, it "rightly" provides that the system operator is liable only if specifically aware of the activity, Mr. Litai said. But, he continued, "if the law stops there, legitimate institutions will continue to have a strong incentive to turn a blind eye to their own support of mass, piratical distribution." Instead, he argued, that the law should provide a safe harbor for those legitimate institutions that attempt to find out what is being illegally distributed over their networks and eliminate it.
Testimony of all the witnesses can be obtained through the Subcommittee's website at: http://energycommerce.house.gov/ .
House Armed Services Passes Defense Authorization Bill
Late on Wednesday, May 1, the House Committee on Armed Services voted 57-1 to approve a $383 Defense Authorization Bill (H.R. 4546) for FY 2003. During the same markup, the Committee also approved a $3.7 billion bill authorizing efforts to combat terrorism and replenishing warfighting procurement stocks depleted by the recent military offensive in Afghanistan.
On a 19-38 vote, the Committee rejected an amendment which sought to stop the 2005 base closure process, which was initially approved in the FY 2002 defense bill.
In addition to boosting military pay by 4.1%, the bill authorizes $7.8 billion for missile defense procurement, defeating on a 26-32 vote an amendment to reprogram some of the funds.
Rep. Duncan Hunter (Alpine), who chairs the panel's Research and Development Subcommittee, sponsored an amendment to require that the Energy Department plan for allowing resumption of U.S. underground nuclear testing within a year should such a need arise. The amendment was approved on a 25-16 vote.
House Transportation Authorizers Move Highway and Transit Funding Restoration Plan
On Wednesday, May 1, 2002, in a move that would restore $4.4 billion to the President's proposed FY2003 highway aid funds, the House Transportation and Infrastructure Committee marked up and unanimously approved the Highway Funding Restoration Act (HR 3694) by a voice vote. Bill authors Transportation and Infrastructure Committee Chair Don Young (AK) and ranking member James Oberstar (MN) expected inevitable passage given that each member of the committee was one of 317 bill cosponsors.
HR 3694 preserves the Revenue Aligned Budget Authority (RABA) formula which corresponds highway spending funds to highway gas tax revenues while requiring future amendments to the RABA to more accurately align highway spending with highway revenues to maintain predictability and stability in highway funding levels.
Earlier this year it was revealed that lower than expected RABA revenues caused a dramatic cut in funds for highway programs from last year's levels by $8.6 billion. The bill restores half of this figure bringing levels back up to the statutory minimum set by the 1998 Transportation and Equity Act of the 21st Century (TEA-21).
An amendment offered by Rep. Tom Petri (WI) was folded into the bill by voice vote as added highway fund protection by requiring that highway spending dollars may not be used for non-highway related purposes.
Swift action taken by the committee this week suggests a solid move by transportation policy authorizers in setting their own method for the restoration of lost FY 2003 highway funds; in contrast to House Appropriators who are proceeding with their own strategy of how to best restore highway aid money involving the inclusion of language within the House budget resolution (H Con Res 353).
HR 3694 now goes to the House floor for approval. Its Senate counterpart, SB 1917, is still awaiting action in the Senate Environment and Public Works Committee.
INS Restructuring Effort Clears House
On April 25, 2002, bipartisan legislation that would abolish the Immigration and Naturalization Services (INS) was approved by the House by an overwhelming vote of 405 to 9. HR 3231 recently gained the support of President Bush and Attorney General John Ashcroft. The restructuring bill would convert the INS into two new agencies: one in charge of enforcement activities and the other responsible for immigration and citizenship services. Each bureau would be organs of a new Agency for Immigration Affairs overseen by an associate attorney general; the third highest ranked Justice Department Official.
The Senate INS restructuring effort is led by Sens. Edward Kennedy (MA) and Sam Brownback (KS). The Kennedy-Brownback bill just gained California Sen. Dianne Feinstein's endorsement after her measure to create an office for the protection of unaccompanied undocumented children within the Department of Justice was included in the Senate restructuring bill.
Ose Methamphetamine Bill Gaining Co-Sponsors
Legislation introduced by Rep. Doug Ose (Sacramento) to respond to the illegal production and distribution of methamphetamine in the United States has garnered 53 co-sponsors to date, including 14 members of the California congressional delegation. The bill, H.R. 3782, would authorize the government to implement environmental cleanup and remediation programs on some lands contaminated by illegal methamphetamine manufacture. It also calls for studying the effects of meth production on the environment and providing educational and training grants, including to schools and law enforcement personnel, on the impact of meth. Treatment grants would also be authorized.
The bill has been endorsed by several California law enforcement organizations. Offices of delegation members wishing to co-sponsor the bill should contact Jim Kaplan in Rep. Ose's office at x5-5716.
Last week's Bulletin article on a delegation letter urging increased funding for the California Methamphetamine Strategy (CALMS) failed to note that Rep. Ose was primary author of the letter.
GAO Report Recommends U.S. Reassess Policy On Semiconductor Equipment Exports To China
The General Accounting Office released a report in April 2002 recommending a reassessment of U.S. export policies of semiconductor manufacturing equipment and materials to China. The report is entitled Export Controls: Rapid Advances in China's Semiconductor Industry Underscore Need for Fundamental U.S. Policy Review, GAO-02-620.
The report found that U.S. regulations governing semiconductor equipment exports to China contain inherent inconsistencies and are based on outdated government assessments of technology available to China from non-U.S. sources. GAO acknowledged that U.S. agencies charged with controlling U.S. exports, such as the Departments of Commerce, Defense, and State, disagreed with its findings and argue that current policy is sufficient for making decisions on exports to China.
Among its GAO's findings are the following:
– "While export regulations restrict certain sales that would make a direct and significant contribution to China's military capabilities, the United States generally approves most exports of semiconductor manufacturing equipment and materials to China.
– Although the stated practice of U.S. export agencies has been to keep China two generations behind state of the art semiconductor production capabilities, U.S. regulations do not describe the level of allowable technology that can be exported to China relative to the commercial state of the art.
– The Departments of Commerce and Defense have not conducted recent national security and economic assessments to form a sound analytical basis for exporting semiconductor technology to China."
A complete copy of the report can be found at GAO's website: http://www.gao.gov/cgi-bin/getrpt?GAO-02-620 .
Californians Write in Support of State Renewable Energy Proposal
On Tuesday, April 30, Senators Dianne Feinstein and Barbara Boxer and 25 Democratic Members of the California House Delegation, led by Rep. Anna Eshoo (Palo Alto) sent a letter to California State Senator Byron Sher supporting his bill to boost renewable energy requirements in California. The bill, SB 532, the Renewable Portfolio Standard (RPS), was last acted upon in September. The letter states, "We are fortunate to have a bill in the California State Legislature that will put our State on course to replace traditional sources of electric power with environmentally clean energy sources. Besides strengthening the argument for a robust national RPS, this legislation will pay tremendous dividends in environmental quality and economic development."
PPIC Provides Special Survey of the Central Valley
On April 25, 2002, the Public Policy Institute of California released a special survey of the 18-county Central Valley region (running from Shasta County in the north to Kern in the South). Conducted in collaboration with the Great Valley Center, the survey builds upon two previous surveys, conducted in 1999 and 2001.
Among the findings were that Central Valley residents are generally satisfied with their communities, with 76% rating their community as an excellent (29%) or good (47%) place to live. Most residents continue to give excellent or good ratings to local services and amenities, including police (72%), parks and recreation facilities (68%), public schools (58%), and streets and roads (52%).
Central Valley residents have increasing concerns about growth-related issues. Since 1999, problem topics included loss of farmland (up from 23% in 1999 to 38% today), traffic congestion (23% to 33%), population growth and urban development (21% to 29%), and air pollution (28% to 35%).
PPIC found that 75% of Central Valley residents use computers at home, at work, or at school, compared to 78% of all Californians. However, a large digital divide still exists in the region between non-Hispanic whites and Latinos in Internet use (71% to 54%) and computer ownership (77% to 55%).
The survey report and other information is available at http://www.ppic.org .
State Legislative Analyst Examines Administration Welfare Plan
In April, the California Legislative Analyst's Office released a report entitled President's Welfare Reform Reauthorization Plan – Fiscal Effect on California, which examines the Bush Administration's February 26 welfare proposal from a state funding perspective. The report concluded that in order to meet the proposal's increase in the effective work participation rate requirement for the state, California would need to incur additional costs of approximately $2.8 billion over the next five fiscal years in the California Work Opportunity and Responsibility to Kids (CalWORKs) program, California's welfare program. The LAO stated that the plan "would increase the effective work participation rate requirement for California by a factor of almost ten."
California currently receives $3.7 billion per year from the federal Temporary Assistance to Needy Families (TANF) block grant, or roughly 22% of the nation's total funds. The report noted that the new proposals would require that families participate in work activities for 40 hours per week, where currently single-parent families with a child under age six are required to participate for only 20 hours. (Such families account for more than half of California's caseload.) In addition, under the "direct work" requirement, at least 24 of the Administration's proposed 40 hours must be in employment or community service, while the current rules allow a wider range of other activities.
The report states that the increased work requirements, in conjunction with a proposed phase-out of the the "caseload reduction credit" — whereby states such as California which have successfully reduced welfare caseloads receive lowered participation requirements — will effectively increase the state's required work levels from 7.4% to 70%.
Encouraging welfare recipients to meet those levels will require various state-funded efforts. The LAO estimates that the state's additional net costs of $2.8 billion over five years would include "welfare-to-work services of about $1.9 billion and child care costs of $1.7 billion, partially offset by grant and administrative savings of $0.8 billion. Most of the costs occur in FFY 2005 through FFY 2007, when the caseload reduction credit is completely eliminated." They also find that, "successive failure to meet the [40-hour work] requirements could result in annual federal penalties that could exceed $750 million." In addition, the report states that, "With respect to Food Stamps, savings of about $100 million annually from the restoration of federal benefits for certain noncitizens will be partially offset by higher costs of roughly $50 million associated with increased eligibility due to changes in vehicle asset rules and the standard income deduction."
To view the report, see http://www.lao.ca.gov/2002/welfare_reform/0402_welfare_reform.html .
California Has Nation's Lowest Public Higher Education Costs
A report entitled Losing Ground, released on Thursday, May 2, 2002 by the National Center for Public Policy and Higher Education, finds that attending college has progressively become less affordable nationwide over the past two decades.
But in California, the San Jose-based organization found that the cost of a college education from a public institution in the state was more affordable than anywhere else in the country. California ranked 50th of the 50 states in tuition costs with a $330 per year tuition at public two-year institutions (California Community Colleges) and with a $1,897 per year average at public four-year institutions (California State University and University of California).
Nationwide in 1980, tuition at public four-year colleges and universities consumed 13% of family income for low-income families; by 2000, that figure had risen to 25%. At two-year colleges, tuition increased from 6% to 12% of family income during the same time period. From 1992 through 2001, tuition at four-year public colleges and universities rose faster than family income in 41 states. Tuition at two-year colleges rose faster than family income in 34 states.
Over the past ten years in California, the authors found that tuition at public two-year institutions increased 24% (from $265 to $330), while tuition at public four-year institutions increased 2% (from $1,858 to $1,897), and tuition at private four-year institutions increased 18% (from $15,301 to $18,091). The percentage increases in most states' public and private institutions' tuition rates were considerably higher.
Nationwide, financial aid grants have increased, the report states, but not as fast as tuition. The average federal Pell Grant award (aid to financially needy students) at a public four-year college or university covered 98% of tuition in 1986, but only 57% in 1999. State grant aid awards (need-based and non-need-based) paid 75% of tuition in 1986 and 64% in 1999. In California, state spending on aid to low-income students equals 41% of federal Pell Grant aid distributed in the state.
Nationwide, the report found that state support of higher education has risen faster than inflation and enrollment over the last 20 years, despite some years of budget cuts. Tuition, however, has been the fastest growing source of revenue for public colleges and universities. It has soared by 107% since 1980.
Over the past ten years, the report states, California's median family income increased 7% (from $60,650 to $65,005), while spending per student increased 38% (from $5,916 to $8,156), and state financial aid per student increased 56% (from $190 to $295).
The full report, as well as various sections, is available on the organization's website, at http://www.highereducation.org/ .
California Air Quality Ranks Lowest
In the American Lung Association's annual State of the Air report for 2002, California counties took up seven of the top ten slots for counties with the worst ozone air pollution in the nation, including all of the top five.
At the bottom of the list was San Bernardino County, followed by Kern County at number 2, Fresno at 3, Riverside at 4, and Tulare at 5. (Riverside fell from 2nd to 4th, with Kern and Fresno each rising one notch.) Los Angeles County remained steady at 8th worst in the nation, while Merced County jumped from 23rd in 2001 to 9th in 2002. Not far behind was Kings County at 11th (up from 21st), El Dorado County at 14th (up from 18th), and Sacramento County at 19th (up from 33rd). One bright spot was Ventura County, which declined to 21st from a 14th rank in 2001 and a 7th rank in 2000. Another was Imperial County, which was no longer in the top 25, after having been ranked 22nd worst in 2001 and 10th worst in 2000.
Examined by metropolitan area, California held the worst four slots, with the Los Angeles-Riverside-Orange County metro area at number one, Bakersfield at 2, Fresno at 3, and Visalia-Tulare-Porterville at 4 — and all four have held their same rank for three years running. Merced's metro area was ranked 7th (a sharp rise from 13th), Sacramento-Yolo at 10th (up from 12th), San Diego at 15th (up from 17th), and Redding at 21st (no change).
The report is available online at http://www.lungusa.org .
Click here to return to the California Institute home page. Or click here to
e-mail.