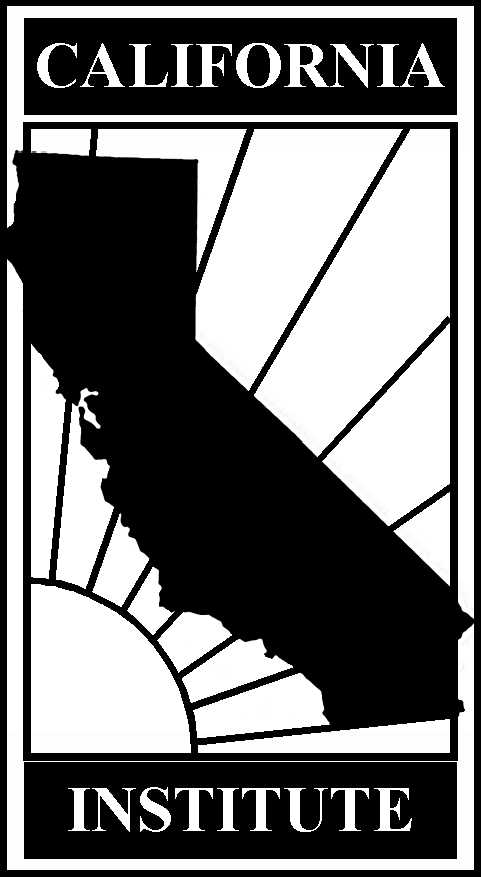 The California Institute for Federal Policy Research
419 New Jersey Avenue, SE, Washington, D.C. 20003
voice: 202-546-3700 fax: 202-546-2390 [email protected] http://www.calinst.org

California Capitol Hill Bulletin

Volume 9, Bulletin 11 — April 25, 2002 [or see pdf version]

---
CONTENTS OF THIS ISSUE
Bipartisan Delegation Meets With Top University Leaders
Reps. Dreier and Schiff Circulating Letter on Science Portfolio
Californians Call For Meth Fighting Money
Efforts to Modify Senate Ethanol Mandate Unsuccessful
Senate Commerce Committee Examines Drug Competition
House Instructs Farm Bill Conferees On Immigrant Food Stamps
House Votes to Restructure INS; Justice Pursues Internal Changes
Federal Spending Share in State Continues to Fall
Institute Posts Online Database Detailing FY 2001 Federal Spending by California County
Senate Panel Examines Education Act Implementation
PPIC Briefing Examines California's Welfare Caseload
Results of California Welfare Poll Presented at CBP Briefing
Goods Transportation Infrastructure Key to California's Economic Future, State Officials Say At Delegation Briefing
Alameda Corridor Opens On Time and On Budget
House Panel Reaffirms 2005 Base Closure Round
---
To expand communications between Washington and California, the California Institute provides periodic faxed bulletins regarding current activity on Capitol Hill which directly impacts our state. Bulletins are published weekly during sessions of Congress, and occasionally during other periods. The e-mail edition is made possible in part by in kind donations from Sun Microsystems and IBM Corp.
---
Bipartisan Delegation Meets With Top University Leaders
On Wednesday, April 24, a bipartisan cross-section of California Congressional delegation members met on Capitol Hill with top California university leaders, including University of California President Richard Atkinson and California Institute of Technology President David Baltimore, to discuss California's science enterprise and its contribution to innovation and healthy industries in California and across the nation.
Rep. David Dreier (San Dimas), chair of the California Republican Congressional Delegation, welcomed participants, outlined the structure of the session's activities, lauded the advances of the California research community, and urged increased federal support for the community's work.
Rep. Sam Farr (Carmel), chair of the California Democratic Congressional Delegation, highlighted the progress made in university research by California institutions, particularly in light of the fact that nearly all those funds come to the state by virtue of those institutions winning competitions rather than by politically-generated Congressional earmarks. He thanked Drs. Atkinson and Baltimore for sharing their expertise at the day's session.
Dr. Atkinson recalled that, during his tenure at the National Science Foundation in the 1970s, it was the late Rep. George Brown who prompted the NSF to begin examining the value of research to the economy, spurring analysis which continues to this day. He cited a study which found that 50% of the economic development over the past 40 years could be attributed to technological advancements, and he cited specific examples of such advances in biotechnology, internet fundamentals, and digital wireless. He also pointed to the four California Institutes of Science and Innovation as examples of potential venues for progress to be made in the future. He concluded by noting that the doubling of NIH funding over five years was an excellent start, and he expressed hope that the science and R&D functions at NSF, DOE and NASA could see similar increases in the future.
Dr. Baltimore noted that California not surprisingly ranks first in academic research and industrial research in the nation, but he cited the surprising statistic that California ranks as the fourth largest research and development venue in the world, after the U.S., Japan and Germany. He noted that Caltech sowed the seeds of Intel, and that Gordon Moore has recently made a substantial donation to extend the institution's capabilities.
Rep. Adam Schiff, who represents Caltech in Congress, praised the day's bipartisan California gathering and expressed the hope that there would be more like this one to further the state's needs, and he emphasized the importance of research and development on the state's economy. He urged the Members of Congress present to join him and Rep. Dreier on a Delegation letter in support of substantial increases in federal science funding.
Reps. Dreier and Schiff Circulating Letter on Science Portfolio
Reps. Adam Schiff (Burbank) and David Dreier (San Dimas) are currently circulating a letter for signature by California delegation members urging appropriators to provide substantial increases for the National Science Foundation (NSF), the National Institutes of Health (NIH), the Department of Energy Office of Science, and the National Aeronautics and Space Administration (NASA). California wins a large share of federal research and development expenditures, with more than 21% of such 1999 funds spent in the state.
The California letter notes that Congressional funding for these agencies has "led to the development of several break-through technologies." The letter states, "These new technologies are at the heart of our homeland defense and our economic future. As you deliberate the funding allocations for FY2003, we hope that you will support allocations which will enable the appropriations subcommittees to provide substantial increases for NSF, NIH, DOE Office of Science, and NASA."
The letter notes that the successful effort to double the NIH budget over five years "accomplishes only one portion of the research chain. The physical sciences (chemistry, mathematics, physics, astronomy and space exploration) supported by NSF, NASA and DOE are also inextricably linked to advances in medical care." Regarding NASA funding, the Californians add, "it is imperative that the funding level provide significant increases for the Offices of Space Science and Earth Science. Similarly, NSF and DOE science funding must be sufficient to ensure that the nation is taking full advantage of the research infrastructure already in place.
Offices of California Members of Congress wishing to sign the letter should contact Jen Briggs with Rep. Schiff (x5-4176) or Tara Ord with Rep. Dreier (x5-2305).
Californians Call For Meth Fighting Money
43 members of the California Congressional Delegation sent a letter urging $18.2 million in funding for the California Methamphetamine Strategy (CALMS). The letter, sent April 12 to Chairman Frank Wolf of the House Commerce, Justice, State Appropriations Subcommittee, was spearheaded by Reps. Lois Capps and Ken Calvert.
The letter points out that of the 272 "super labs" closed down in California last year, 199 of them were in California, and that meth labs in California account for the vast majority of meth produced in the United States. The $18.2 million for the CALMS program would not go for clean up of the labs, which the state continues to pay for, nor would it supplant any other state or local funding. It would be used for meth lab enforcement activities, and would supplement the $150 million that California state and local law enforcement has spent on meth enforcement in each of the last two years.
Efforts to Modify Senate Ethanol Mandate Unsuccessful
Amendments by Senators Dianne Feinstein and Barbara Boxer to the energy bill were defeated during the Senate floor debate on the bill, S. 517, on Thursday, April 25.
Senator Feinstein's amendment would have delayed from 2004 to 2005 the time that the states have to increase their use of ethanol as a fuel additive. The vote was 59-40 to table the amendment. The Boxer amendment was defeated 57-42. It would have clarified that ethanol producers would be subject to lawsuits if their product harmed people or the environment. Senator Feinstein also had a number of other amendments that would have modified or stripped out the ethanol mandate.
It has been estimated that requiring California to use ethanol in its gasoline could raise the cost of a gallon of gas by as much as ten cents.
Late in the evening on April 25, the Senate passed the energy bill on a vote of 88 to 11. Both Senators Feinstein and Boxer were those among those opposing final passage because of perceived inadequacies in the bill. Conference issues may be complex due to the significant differences between the Senate and House energy packages.
Senate Commerce Committee Examines Drug Competition
The Senate Commerce, Science and Transportation Committee held a hearing on Wednesday, April 23, on marketplace access ad consumer issues regarding generic pharmaceuticals. The Committee heard testimony from: Timothy Muris, Chairman, Federal Trade Commission; Jeanne Shaheen, Governor, State of New Hampshire; Tim Fuller, Executive Director, Gray Panthers; Dr. Greg Glover, M.D., J.D., Representing the Pharmaceutical Research and Manufacturers of America (PhRMA); Kathleen Jaeger, President and Chief Executive Officer, Generic Pharmaceutical Association, Steven Martin, President and Chief Executive Officer, Nebraska Blue Cross & Blue Shield; and Shelbie Oppenheimer, ALS Association.
Chairman Muris testified that "Although many drug manufacturers – including both branded companies and generics – have acted in good faith, some have attempted to "game" the system, securing greater profits for themselves without providing a corresponding benefit to consumers." These anticompetitive efforts are the issues that the Federal Trade Commission will continue to address, Chairman Muris said, in order to ensure that consumers are protected "from anticompetitive practices that inflate drug prices. " He also stated that the FTC will continue to work with the Food and Drug Administration to ensure "robust competition from generic drugs."
Dr. Glover spoke in support of the Hatch-Waxman compromise bill of 1984 and the delicate balance it struck in supporting competition and encouraging new drug innovations. He stated that PhRMA believes that "in view of the balanced nature of the law, any proponent of change has a heavy burden to clearly demonstrate that change is necessary and would not upset the delicate compromise achieved in 1984. We do not believe this burden has been met with regard to any of the changes that have been proposed. Therefore, we strongly oppose such changes that would unfairly skew the law in favor of generic manufacturers and impede the ability of the research-based industry to realize in a timely way the promises that accelerating biomedical advances hold for patients in all parts of the world."
Testimony by all the witnesses can be obtained from the Committee's website at: http://www.senate.gov/~commerce .
House Instructs Farm Bill Conferees On Immigrant Food Stamps
The House on Tuesday, April 23, voted, 244-171, to instruct the conferees on the Farm Bill to accept the Senate language restoring food stamps to legal immigrants. The vote is seen more as a supportive gesture because it is non-binding. Nevertheless, it sends the message that the House, which did not include restoration of legal immigrant food stamps in its Farm Bill, is ready to support the provision's inclusion in the Conference Report.
The Senate language would roll-back the ban in the 1996 welfare reform bill denying food stamps to legal immigrants. Immigrants who have worked in the country for at least four years would be eligible again for benefits. Refugees and asylum-seekers, legal immigrant children and the disabled would also be eligible for food stamps. The Senate proposal would cost $2.5 billion over 10 years and restore benefits to as many as 400,000 immigrants. The Farm Bill conferees have not decided whether to retain the Senate provision, but there are negotiations under way that could condition the receipt of food stamps on an immigrant's ability to document a five-year work history in the United States and limit the period during which benefits are available to two years.
House Votes to Restructure INS; Justice Pursues Internal Changes
By a vote of 405-9, the House voted on April 25 to split the Immigration and Naturalization Service into two different bureaus under the aegis of a new agency called the Agency for Immigration Affairs. Under the bill, H.R. 3231, one bureau would enforce U. S. immigration laws, the other would handle residency and citizenship services. Both would be run by an Associate Attorney General, the third highest ranking position in the Department of Justice.
The INS has become notorious for its ineptitude and the inability to resolve its own administrative problems. It has undertaken internal restructuring measures nine times in the last twenty-three years, but continues to be plagued by problems, even though its budget has increased 300 percent, from $1.4 billion in 1992 to its current level of over $5.5 billion
Senators Edward Kennedy (MA) and Sam Brownback (KS) are expected to introduce legislation in the Senate in the near future. The Kennedy-Brownback is expected to also split the agency into separate enforcement and services bureaus, but not to boost the Judiciary Committee ranking of the new director.
In the meantime, on April 17, 2002, Attorney General John Ashcroft and Immigration and Naturalization Services (INS) Commissioner James Ziglar proceeded with the Bush Administration's plan to overhaul the INS administratively by announcing a number of major changes to the agency keeping pace with more sweeping legislative proposals currently being debated in Congress.
The Administration's plan would keep the agency whole but would split border security functions from ones concerning immigration and citizenship services. Effective immediately the changes would establish: a direct chain of command between the Border Patrol and its leadership in Washington, bypassing sector chiefs and regional directors; new chief financial officer and chief information officer positions within the agency; direct Washington control of alien detention facilities; a new Office of Juvenile Affairs to handle children in INS custody; and, an 11 member board of experts to devise recommendations on INS and restructuring.
According to Commissioner Ziglar, the changes represent the first part of a larger plan to create greater coordination and accountability within the agency while streamlining bureaucratic liabilities.
Federal Spending Share in State Continues to Fall
On Tuesday, April 23, the U.S. Census Bureau released the Consolidated Federal Funds Report for FY 2001, detailing federal government expenditures by state and county nationwide. The figures show that California's share total federal expenditures fell from 11.0% in 2000 to 10.8% in 2001.
The steepest decline in the state's federal spending share came in federal procurement contracts, where California fell from 13.1% of total contract funding in 2000 to just 11.8% of such funds in 2001, according to the Census Bureau. The 11.8% level, $28.9 billion in total spending in California, is well below the state's high-water mark of nearly 22%, achieved in 1983. The drop came in non-defense contract accounts; California's share of defense procurement contracts increased slightly from 14.6% to 14.7% to a total defense contract spending level of $19.9 billion.
The other sharp decline in spending share came in "direct payments," which include social security, medicare, federal retirement, and other payments made directly from the federal government to specified beneficiaries. This category represents roughly half of the total federal budget, a fact which largely explains the balance of payments deficit which California is increasingly experiencing. California is a relatively young state, with the fifth lowest per capita population over the age of 65, so its residents naturally receives fewer social security and medicare payments. The state's share of direct payments fell from 10.4% in 2000 to 9.9% in 2001.
California's share of federal salaries and wages also fell, from 9.9% to 9.6%, while its share of federal grants climbed slightly, remaining nearly level at 11.9%.
Some of the census figures are available on the California Institute website at http://www.calinst.org , as well as on the Census Bureau site at http://www.census.gov .
The Census Bureau figures are part of the data set used to calculate the state's federal balance of payments; the 2001 taxing side figures will be available later this year.
Institute Posts Online Database Detailing FY 2001 Federal Spending by California County
The Census Bureau's release of the Consolidated Federal Funds Report allowed the California Institute to develop an online database of all 58 California counties and federal spending in each of those counties. Available are one-page tables with all counties with total spending and major category spending, 58 one-page individual county detail tables, and a single 61-page file with detailed category figures for the US, California, and all California counties. Figures are provided for total dollars as well as for per capita federal spending, with an average per capita spending figure for the nation as a whole, for reference purposes.
The online tables are available at http://www.calinst.org/pubs/cffr2001/fedspend.htm .
Senate Panel Examines Education Act Implementation
On Tuesday, April 23, 2002, the Senate Committee on Health, Education, Labor and Pensions (HELP) held a hearing on Implementation of the No Child Left Behind Act, enacted last fall, featuring testimony from U.S. Department of Education Undersecretary Eugene W. Hickock. In testimony, Mr. Hickock commented that, "Our guiding principle in implementing No Child Left Behind is to regulate only when it is absolutely necessary, because non-regulatory guidance tends to provide States and local educational agencies with greater flexibility. Thus we have been working assiduously on developing guidance for major formula grant programs, such as the Teacher Quality, Educational Technology, and 21st Century Community Learning Centers State grant programs."
Sen. Edward M. Kennedy (MA), Chair of the HELP Committee, said that the committee would continue to examine this issue on a regular basis, perhaps "every six or seven weeks." Several Senators expressed frustration with NCLB implementation, and particularly resources adequacy issues, though there had been general agreement regarding higher accountability standards in the law. Sen. Patty Murray (WA) noted concerns of small and rural school districts. Undersecretary Hickock responded that the No Child Left Behind law does provide for some flexibility, but noted that the existing wartime budget will naturally produce some sacrifices.
Mr. Hickock called special education a "very tough" issue and commented that there will be money questions and policy questions to consider during reauthorization of the Individuals with Disabilities Education Act (IDEA) later this year.
Further information is available on the HELP Committee's website, at http://labor.senate.gov/Hearings-2002/april2002/042302pwit/042302pwit.htm .
In addition, the committee also held an April 25 hearing focused on IDEA and in particular on behavioral supports in schools. A witness list is available on the committee website, and some testimony may be posted on the site in the future.
PPIC Briefing Examines California's Welfare Caseload
On April 19, 2002, the Public Policy Institute of California (PPIC) and the California Institute conducted an informational session discussing the state's welfare reform performance level since Temporary Assistance for Needy Families (TANF) was authorized and implemented. The presentation compared caseload trends in California versus the rest of the nation, examined economic conditions and the demographic character of those receiving aid, and made assertions explaining the causes behind California's lower than average caseload reduction rate. Dr. Margaret O'Brien-Strain, PPIC economist and welfare expert, explored factors that distinguish California's policymaking challenges and priorities: the demographic characteristics of California's caseload, and its program of benefits and sanctions.
Between 1996 and 2000, California ranked 36th out of the 50 states and the District of Columbia in successful declines of the number of people receiving TANF, that's a 43 percent reduction in cases compared to the 50 percent national average in welfare roll declines, according to the PPIC. California's experience diverges with the average state however due to the challenge of managing significantly high numbers of immigrants and their children. California is the second most popular immigrant hub behind the state of New York thus the golden state has had to process a much larger caseload than most other states; experiencing a 50 percent increase in its rolls through the early part of the 1990s, compared to only a 25 percent increase for the average state.
California has a high number of child only cases compared to other states. These types of cases provide child benefits exclusively to a family due to the parents being ineligible for aid themselves. Child only cases may be expensive and are not subject to time limits on aid. Finally, California has a greater commitment to providing a safety net for its TANF recipients by being one of the most generous states in terms of cash grants and earnings limits.
The PPIC pamphlet, "Welfare and Poverty Trends in California" was created specifically to accompany this briefing and highlights the main points of the presentation. The report is available at: http://www.ppic.org/publications/occasional/WelfareTrends.pdf .
Results of California Welfare Poll Presented at CBP Briefing
On April 12, 2002, the California Budget Project (CBP) in conjunction with the California Institute held a briefing on California voters' opinions of welfare reform and related programs. The briefing featured Diane Feldman, Principal of the Feldman Group, Inc. a Washington, D.C. public opinion research firm.
The focus of the briefing was to present an analysis of a recent poll exhibiting California voters' attitudes toward issues that may be considered as part of the Congressional debate over the reauthorization of the Temporary Assistance for Needy Families (TANF) block grant, including time limits on cash assistance, work requirements, and education and training. Ms. Feldman concluded that poll respondents generally agreed that moving people out of poverty should be a goal of welfare. Respondents approved of the value of helping those in need gain job skills, start working, and develop personal responsibility and individual initiative. Respondents also believed in the government's role to promote family values, viewing the role of parents as important; although there was relative disapproval of single mothers wanting to substitute work to care for children at home compared to support for at least one parent staying home to care for a child under two. 54 percent approved of policies with flexibility rather than strict limits on types of programs although the majority of those polled approved of the five year limit on cash aid.
Jean Ross, Executive Director of the California Budget Project, discussed the potential impact of changes to the TANF program proposed by the President, as well as those contained in measures pending before Congress, on California. For more information, visit http://www.cbp.org .
Goods Transportation Infrastructure Key to California's Economic Future, State Officials Say At Delegation Briefing
On April 24, 2002, the Washington office of Gov. Gray Davis sponsored a briefing on goods transportation in California, providing an overview of the economic impact of California's vast system of seaports, international airports, trade corridor highways, rail lines and border crossings make up the largest trade transportation complex in the nation. The briefing specifically explored challenges and new strategies for policy makers to consider as California must match marked growth in population and economic productivity and demand over the next twenty years.
According to Rick Vargas, Assistant Secretary for Rail, Transit and Goods Movement of the California Business, Transportation and Housing Agency, goods capacity enhancement and transportation infrastructure improvement is vital to California if the state is to remain competitive in the global marketplace. Mr. Vargas cited the newly completed Alameda corridor as a successful product of intergovernmental cooperation and an example of the aggressive approach necessary to improve goods movement efforts.
According to Mr. Vargas, California's volume of trade by trucks is projected to increase by 56 percent by 2016; additionally California is expected to run out of intermodal goods transportation capacity in three years signifying an urgent need to expand current federal infrastructure funding levels. Mr. Vargas requested cooperation between California Congressional Delegation members urging the delegation to unite to make a stronger case for more funding and state flexibility from the federal government when the Transportation Equity Act of the Twenty First Century (TEA 21) comes up for renewal next year. Goods transportation infrastructure generates employment opportunities, boosts customs revenue for the US Treasury, increases economic efficiency and benefits many other California trading partner states such as New York, Illinois, Texas and New Jersey among them, according to comments by presenters at the briefing.
This briefing was one in a series of transportation briefings held by the Governor's office this year in an effort to better inform California members of Congress and staff on state transportation initiatives and priorities and to better coordinate state and federal efforts as Congress draws nearer to considering reauthorization of TEA 21.
Alameda Corridor Opens On Time and On Budget
On April 12, 2002, Gov. Gray Davis joined US Transportation Secretary Norm Mineta, Los Angeles Mayor James K. Hahn and other local elected officials in leading a Los Angeles ceremony to mark the opening of the Alameda Corridor rail project. The $2.4 billion project establishes a 20 mile rail link from the busy global trading port of Long Beach to Los Angeles train yards in an effort to increase the volume and efficiency of cargo transport. It is hoped that the Alameda Corridor will help ease surface traffic congestion, improve the environment and create local employment opportunities.
The new cargo expressway, cited by government executives and elected officials alike as a model for future transportation infrastructure developments, took five years to complete and was funded by a variety of private and public sources. It was the first use of, and a major success story for, the innovative infrastructure financing mechanisms created by Transportation Infrastructure Finance and Innovation Act – TIFIA. The bipartisan California Congressional delegation was broadly supportive of the Alameda Corridor and TIFIA's creation. TIFIA is used primarily to finance infrastructure projects in excess of $100 million. The Alameda Corridor is likely to enhance the region's capacity to manage an expected fourfold increase in the flow of goods through California over the next twenty five years, according to transportation officials.
The Los Angeles-Long Beach port handled $200 billion worth of goods last year making it the third busiest port in the world.
House Panel Reaffirms 2005 Base Closure Round
On Thursday, April 25, the House Armed Services Installations and Facilities Subcommittee, voted not to overturn existing plans for a round of base closures in 2005. During markup of the FY 2003 defense authorization bill, Rep. Gene Taylor (MS) offered an amendment to delete language from the FY 2002 bill which authorized the new closure round. While the amendment was rejected on a 3 to13 vote, Taylor indicated that he will try again during full committee markup on May 1.
In the four previous rounds of federal military facility closures, California took a disproportionate share of the impact, shouldering 60% of the nation's net personnel cuts despite housing just 15% of the nation's personnel before the closures began in 1988.
The FY 2003 bill proposes several changes to base closure rules, however, including making it harder for the nine-member Base Realignment and Closure commission to add bases to the closure list.
Click here to return to the California Institute home page. Or click here to
e-mail.