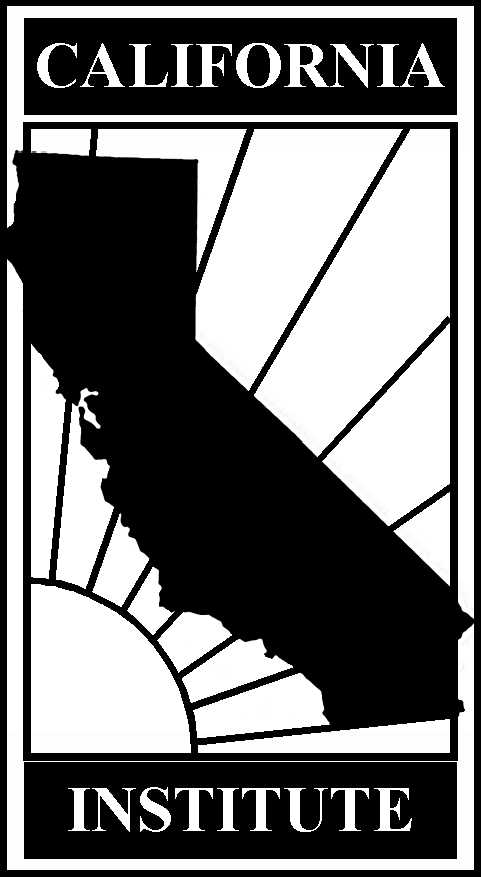 The California Institute for Federal Policy Research
419 New Jersey Avenue, SE, Washington, D.C. 20003
voice: 202-546-3700 fax: 202-546-2390 [email protected] http://www.calinst.org

California Capitol Hill Bulletin

Volume 9, Bulletin 10 — April 18, 2002 [or see pdf version]

---
CONTENTS OF THIS ISSUE
House Subcommittees Approve Welfare Reform Bills
California's State Legislators Meet with Congressional Delegation Members and Administration Officials
Governor's Representatives To Hold Transportation Briefing
Senate Passes Border Security And Visa Entry Bill
Senate Health Committee Examines Medical Privacy Proposal
House Subcommittee Appraises Transit System Under Tea-21
California Designated as Site for New DOD Cargo Aircraft
Agriculture Secretary Lauds US Agricultural Trade Successes
PPIC Releases Survey on Impact of High-Tech Immigrants
Reps. Sherman and Hunter Propose Daylight Saving Time Expansion
---
To expand communications between Washington and California, the California Institute provides periodic faxed bulletins regarding current activity on Capitol Hill which directly impacts our state. Bulletins are published weekly during sessions of Congress, and occasionally during other periods. The e-mail edition is made possible in part by in kind donations from Sun Microsystems and IBM Corp.
---
House Subcommittees Approve Welfare Reform Bills
On Thursday, April 18, 2002, the House Ways & Means Subcommittee on Human Resources and the House Education and the Workforce Subcommittee on 21st Century Competitiveness marked up and approved bills to reauthorize the 1996 Welfare Reform Act. The Ways & Means bill is known as the "Personal Responsibility, Work and Family Promotion Act of 2002" (HR 4090), and the Education & Workforce bill is the "Working Toward Independence Act" (H.R. 4092).
Ways & Means Subcommittee debate lasted for much of the day, and the measure finally passed on a vote of 6 to 4, with members divided largely along party lines. At the start of the markup session, HR4090 author and Human Resources Subcommittee Chairman Wally Herger (Marysville) introduced a reworked version of the bill as an amendment in the form of a substitute. A Committee on Ways and Means technical advisor explained the main provisions of the revised bill and took questions from committee members on its components.
HR 4090 includes legislative language that would approve many of President Bush's proposed changes to the existing federal welfare law (PL 104-93), enacted in 1996. For instance, the bill proposes an increase in the percentage of welfare recipients engaged in work or participating in job-training programs by 5 percent annually over the next four years. The current state work participation rate is 50 percent. In addition welfare recipients would be required to work 40 hours a week- an increase from 30 hours a week in place now – with at least 24 hours at a work site. The other 16 hours may be devoted to employment-related activities such as job training or drug treatment, at the discretion of each state. As well, under HR 4090, the Temporary Assistance for Needy Families block grant (TANF) that funds most of the state's welfare programs will remain funded at the same level as it was in 1996 at roughly $16.5 billion.
Chair Herger argued that welfare caseloads have dropped by more than half since the mid-nineties and states have the means to put an increasing percentage of welfare recipients to work without spending more federal funds. Responding to criticism from committee members that the bill removes flexibility from the states to decide on the parameters of their own programs, Rep. Herger said, "Too many parents are not working." Referring to recent figures released by the US Department of Health and Human Services (DHSS), Mr. Herger went on to comment, "In some states, as little as 6 percent of the current caseload is working. That's not right."
A number of concerns were raised by Democratic members of the subcommittee, led by Ranking member Ben Cardin (MD), who focused on the measure's demands for better welfare performance results from state legislatures while not providing additional resources to help meet those demands. In his opening statement, Rep. Cardin specifically cited a report released this week by the California Legislative Analyst's Office (LAO) submitted to him by visiting California State Assemblymember Dion Aroner moments before the markup was called to session. The report, a statewide analysis of the fiscal effects of the President's budget proposal, estimates that implementation of the proposal would cost California $2.8 billion to over the next five years. "I cannot support this bill that ignores advice from the very people responsible for implementing it," Mr. Cardin stated.
Rep. Pete Stark (Hayward) offered two amendments, which were rejected on largely party line votes. One would have increased funding levels in TANF for childcare assistance, while the other would have redirected the $200 million in the bill to a state bonus program for childhood poverty reduction and to state efforts to increase work support programs and assist welfare recipients get jobs that pay a living wage. Other Democratic members offered amendments, which were also rejected.
Also on April 18, the House Education and the Workforce Committee's 21st Century Competitiveness Subcommittee, chaired by Rep. Buck McKeon (Santa Clarita), marked up and approved on a 9 to 7 vote a parallel bill, HR 4092. It too seeks to boost work requirements to 40 hours per week and the percentage of state's welfare recipients employed to 70 percent by 2007.
Chairman McKeon called the bill "the second phase of welfare reform," which he called "one of the most successful social policies in the last 50 years." He stated that the bill "maintains historically high funding for the Child Care and Development Block Grant (CCDBG) program and incorporates key elements of President Bush's early childhood initiative." He commented that the 1996 welfare reform laws were in part successful because "states had the flexibility and leeway to shape their welfare programs in innovative ways." Some Democrats have expressed concern that the reauthorization proposals would limit states' implementation flexibility.
Two separate bills are necessary due to shared jurisdiction of the President's welfare proposal provisions. The bills will be combined into a single floor vehicle once they are approved in their respective full committees. Both the full House Ways and Means Committee and the Education and Workforce Committee are expected to approve the bills by the end of next week, clearing them for House floor action during May.
California's State Legislators Meet with Congressional Delegation Members and Administration Officials
On Thursday, April 18, a bipartisan delegation of California State Legislators discussed a variety of issues with California Congressional delegation members and both of California's U.S. Senators in a series of meetings on Capitol Hill. Issues discussed during the sessions included welfare and TANF reauthorization, Medicaid upper payment limit (UPL) and disproportionate share hospital (DSH) payments, the state children's health insurance program (SCHIP), highway and transit bill reauthorization and funding, airport and aircraft safety, rail transportation, terrorism and bioterror prevention, water, MTBE, and base closures.
In addition, during their Washington visit, the California state legislators had opportunities for a variety of individual meetings, heard from Senators Dianne Feinstein and Barbara Boxer at a lunch sponsored by the Public Policy Institute of California (PPIC) and attended a reception at the Library of Congress. Other sessions on April 18 and 19 included meetings with a number of Bush White House and cabinet agency officials.
Governor's Representatives To Hold Transportation Briefing
Governor Gray Davis' Washington office is holding another in its series of briefings in advance of the upcoming reauthorization of TEA-21 during the 2003 Congressional session.. This briefing will be on California's role as a global gateway and the impact of international trade on the state's transportation infrastructure. The briefing will take place on Thursday, April 25, 2002, from 10:30 am to 11:30 am. in 2360 Rayburn House Office Building.
The speakers for the briefing will be: Rick Vargas, Assistant Secretary for Rail, Transit and Goods Movement, CA Business, Transportation and Housing Agency; Wally Baker, Sr. VP, Economic and Public Policy Consulting, Los Angeles Economic Development Corporation; Chris Becker, Executive Director, Orange-North American Trade Rail Access Corridor Authority (ONTRAC); and John Glover, Deputy Executive Director, Port of Oakland.
Please contact David Kim at (202) 624-5275 if you have any questions.
Senate Passes Border Security And Visa Entry Bill
Last Friday, April 12, the Senate Judiciary Committee held a hearing on H.R. 3525, the Enhanced Border Security and Visa Entry Reform Act. The Committee heard from MaryEllen Salamone on behalf of the Families of September 11, Kathleen Campbell Walker, American Immigration Lawyers Association and Senior Shareholder and Chair of the Immigration Department, Kemp Smith, PC, and Senator Robert Byrd (WV). Late on Thursday, April 18, the Senate passed the bill.
The bill is sponsored by Senators Edward Kennedy (MA), Sam Brownback (KS), Jon Kyl (AZ), and Dianne Feinstein. It would require federal law enforcement and immigration agencies to share information on the admissibility of aliens and on deportation-related issues, and create a database to screen visa applications. The bill would also require the use of machine-readable biometric identifiers, such as fingerprints or retina scanners, on visas, passports, and other travel documents by October 2003. In addition, the bill would require U.S. educational institutions to notify the federal government if a student or exchange visitor fails to enroll in the school after a visa has been issued for that purpose. Educational institutions in California have expressed concern that this provision will place unacceptable administrative burdens on them.
At the hearing both Ms. Salamone and Ms. Walker testified in strong support of the bill. Senator Byrd, however, opposed the bill, and indicated that he would fight it on the Senate floor. By unanimous consent, the Committee discharged the bill and sent it to the floor for consideration.
The Senate began considering the bill on the afternoon of April 12, but, subsequently, delayed its consideration because of Senator Byrd's opposition. On Thursday, April 18, the bill's sponsors announced that an agreement had been reached. Senator Byrd agreed to withdraw two amendments to the bill, one banning the import of goods made by child labor in China, and the other making the Director of the Office of Homeland Security subject to Senate confirmation, thus, forcing Tom Ridge to testify before the Senate. In return, the bill will be amended to extend to October 26, 2004 the deadline for using biometrically identified travel documents; require Visa Waiver countries, under which citizens may travel to the U.S. for up to 90 days, to notify the U.S. if passports are stolen; and, increase from $300 to $1,000 the fine against foreign planes and ships coming from countries that do not give U.S. officials passenger and crew manifests. The Senate agreed to final passage of the bill late on April 18.
The House has passed the bill twice, once on December 19, 2001, and again, in a different form on March 12. It is expected to accept the Senate changes and pass the bill without amendment, allowing it to be sent directly to the President for signature.
Senate Health Committee Examines Medical Privacy Proposal
On Tuesday, April 16, the Senate Health, Education, Labor, and Pensions Committee held a hearing to examine the Administration's proposed changes to the medical records Privacy Rule (formally known as the Standards for Privacy of Individually Identifiable Health Information). The Committee heard from: Claude Allen, Deputy Secretary at HHS; Janlori Goldman, Director of the Health Privacy Project at Georgetown University; Sam Karp, Chief Information Officer at the California Healthcare Foundation; Richard Harding, M.D., President of the American Psychiatric Association; and John C. Clough, M.D., Director of Health Affairs at the Cleveland Clinic Foundation.
Secretary Allen laid out the Administration's proposed changes. One is aimed at solving the rigid application of the notice and consent provisions of the current rule, by eliminating the need for a health care provider to get specific consent from the patient for the "core activities that are essential elements of providing health care," according to Secretary Allen's testimony. Patient authorization would still be required for purposes such as marketing and disclosures to employers. Patients also would continue to have the right to request restrictions on uses and disclosures of their health information. Although the Committee members recognized the need to reform the current consent rule, during questioning, several expressed concern that the exemption from specific consent was too broad and created loopholes that diminished the privacy of patient medical information.
Another proposed change to the rule would simplify the research provisions by allowing the use of a single combined form for consent rather than the multiple forms currently needed. Secretary Allen also testified that the Administration is seeking further comment on the feasibility of making health information that does not directly identify the patient more readily available for research and limited other purposes (the "de-identification standard"). He stated that many researchers need information that does not facially identify the patient, but nonetheless contains certain identifiers – such as zip codes for environmental health research or duration of illness for infectious diseases. Under the current Privacy Rule, this information cannot be "de-identified." To establish the proper balance between encouraging health research and protecting patient privacy rights, the Administration is seeking a consensus on developing a "limited data set" that could be disclosed without identifying individual patients.
Sam Karp, Chief Information Officer of the California Healthcare Foundation, also testified. He outlined the findings of a recent survey done by the Foundation that showed that California's health care organizations are on track to meet the April 2003 Privacy Rule compliance deadline, although implementation rates vary across the broad spectrum of health care organizations. "The survey of 100 health care organizations that do business in California found that, some 14 months before the compliance date, 81 percent of organizations had developed a strategic plan for compliance and just over half had begun developing and implementing readiness initiatives. As of January and February 2002, when the survey was fielded, 12 percent reported completing readiness initiatives. Hospitals had made the most progress; physician groups reported the least progress, " according to Mr. Karp.
Testimony of the witnesses is available on the Committee's website at: http://www.senate.gov/~labor and further information on the CHF survey can be found on its website at: http://www.chcf.org .
House Subcommittee Appraises Transit System Under Tea-21
The Subcommittee on Highways and Transit of the House Transportation and Infrastructure Committee held a hearing on Wednesday, April 17, to examine the economic and social benefits of increased transit funding since passage of TEA-21. The Subcommittee heard from the following witnesses: The Honorable Jennifer Dorn, Administrator, Federal Transit Administration; JayEtta Hecker, Director, Physical Infrastructure, U.S. General Accounting Office; William Millar, President, American Public Transportation Association; Dale Marsico, President, Community Transportation Association of America; Gerald Roper, President and CEO, Chicagoland Chamber of Commerce; and Jeffrey Parker, Jeffrey A. Parker & Associates, Inc.
Administrator Dorn laid out the increased funding that has taken place for transit systems. Since TEA-21 passed in 1998, funding has risen from $17.3 billion to $35.6 billion. Much of this growth is because TEA 21 established a budgetary firewall for the federal transit program, which provides a guaranteed funding stream of both trust funds and general funds. This mechanism has provided important stability to transit projects. Administrator Dorn testified that this guaranteed funding mechanism is recognized by the Administration as a major success of the TEA-21 Act.
Administrator Dorn also testified that one of the major issues that FTA must deal with is the allocation of funds among three competing interests: 1) maintaining existing systems in large urban areas; 2) developing new systems in areas experiencing new population growth; and, 3) fulfilling the needs of rural communities that have limited or no public transportation. She stated that the FTA will be seeking full input from all interested parties to determine how federal transit funds will be divvied up.
During questioning, Rep. Ellen Tauscher (Alamo) urged the Administration to look for ways to reward those communities, such as the San Francisco Bay area, that have provided significant matching funds, or even "overmatched" federal transit money, and to develop incentives for other communities to also find ways to provide private financing. Rep. Mike Honda (San Jose) also raised the same issue and pointed out that the 21 mile BART extension to Milpitas/San Jose will have 78 percent local and state financing and only 22 percent of federal funding.
Reps. Steve Horn (Long Beach) and Juanita Millender-McDonald (Carson) urged that the FTA pay particular attention to relieving congestion issues in the Los Angeles area, especially with relation to freight movement and the upgrading of the 710 freeway.
Testimony of all the witnesses can be obtained through the Committee's website at: http://www.house.gov/transportation .
California Designated as Site for New DOD Cargo Aircraft
During early April, in a victory produced by bipartisan California delegation efforts, the Air Force decided to station 36 new cargo aircraft at three bases in California. The service will deploy twelve C-17 Globemaster III cargo planes to Travis Air Force Base in Fairfield, eight C-17s plus eight KC-130Rs to March Air Reserve Base in Riverside County, and eight C-130J aircraft to Channel Islands Air Force Base.
House Appropriations Defense Subcommittee Chairman Jerry Lewis (Redlands) commented, "March Air Reserve Base has a critical position in the growing strategic interest of the United States in the Pacific Region, and it is clear with the arrival of the C-17s and the other expansion plans that the Air Force intends to utilize this important base." Rep. Ken Calvert (Corona) stated that, "This is great recognition to the men and women of the local reserves of the commendable job they are doing in protecting our local and national interests." Rep. Mary Bono (Palm Springs) said the siting is "the culmination of years of hard work by a broad coalition, and will be of immense benefit to our national security and our local community."
Senator Dianne Feinstein commented, "This is great news for California, which has suffered perhaps more than any other state as a result of base closings." She added, "This decision well serves our strategy to locate support aircraft in proximity to other military assets. Because the decision will help ensure that operations at Travis, March, and Channel Islands remain viable for years to come, it will also mean a great deal to the local economies and to the people who work and live around these bases." Feinstein's office estimated that the personnel and infrastructure improvements would bring approximately $150 million in additional funds to Travis and $50 million more to March.
The C-17 is built by the Boeing Company in its Long Beach plant.
Agriculture Secretary Lauds US Agricultural Trade Successes
On April 16, 2002, US Secretary of Agriculture Ann M. Veneman addressed members of the California State Society and the California Congressional Delegation as keynote speaker of a Golden State Roundtable Luncheon. A native of California, Secretary Veneman had served as a top official in the George Bush Administration, and for Governor Pete Wilson before being selected by President George W. Bush as Cabinet Secretary.
Secretary Veneman highlighted the Bush Administration's agricultural priorities and efforts to develop international agricultural markets, efforts that she believes will benefit the California agricultural industry. Secretary Veneman commented on the latest World Trade Organization trade negotiations, the opening of new regional markets, market maintenance, and closer agricultural relations with Mexico and Russia. The Secretary noted that US agriculture is one of the few areas of the US economy with a positive balance of trade. Other issues discussed included pest and disease problems in California; systems of food safety, security and response capabilities; national resource conservation; nutrition program aspects of welfare reauthorization; and the farm bill.
PPIC Releases Survey on Impact of High-Tech Immigrants
On Friday, April 19, the Public Policy Institute of California (PPIC) released a survey, Local and Global networks of Immigrant Professionals in Silicon Valley, which finds that the area's high technology immigrants are using their experience to build glob businesses and professional networks in their home countries. According to the survey's findings, authored by AnnaLee Saxenian, with Yasuyuki Motoyama and Xiaohong Quan, "the 'brain drain' from countries like India and China has evolved into a more complex, two-way process of 'brain circulation' linking Silicon Valley to urban centers in those countries.
The survey found that half those respondents who are running start-up companies in Silicon Valley have also set up subsidiaries or other related business ventures in their home countries. Moreover, 76 percent of the Valley's Indian immigrant professionals and 73 percent of its Chinese professionals said they would consider starting businesses in their homelands.
Of the 2,300 survey respondents, 51 percent have been involved in Silicon Valley in founding or running a start-up company. According to Ms. Saxenian, a professor of regional development at the University of California, Berkeley, "They have successfully adopted the unique business culture that distinguishes Silicon Valley in terms of start-ups, networking, and information exchange."
The entire survey can be obtained from PPIC's website at: http://www.ppic.org .
Reps. Sherman and Hunter Propose Daylight Saving Time Expansion
On April 12, Reps. Brad Sherman (Sherman Oaks) and Duncan Hunter (Alpine) introduced H.R. 4212, the Daylight Saving Time Study Act. The measure would direct the Secretary of Energy to study the effects of national, year-round daylight saving time on fossil fuel usage. Daylight saving time was devised in 1918 to conserve energy resources for the WWI war effort. During World War II, the United States observed daylight saving time year-round from 1942 to 1945 for the same reason. And, in the 1970's, Congress extended daylight saving time in response to various energy crises.
Rep. Sherman commented, "This past summer's energy crisis reminded all of us of the need to reduce our energy demand," adding, "There is potential for energy savings through improved use of daylight saving time, but we need to study the subject to understand how much energy we can save nationally."
Rep Hunter stated, "While the California crisis is now less severe, I remain convinced that by a simple adjustment in time, energy consumption can be reduced." He further commented, "In times of crisis, we have embraced daylight saving time as a way to reduce energy demand. The situation in the Mideast and concern overall for a responsible national energy policy shows us the need for a comprehensive study of the effects of daylight saving time."
A 1970's study revealed that extended daylight saving time reduced energy consumption by as much as 1%, and reduced crime and traffic accidents. A recent study by the California Energy Commission suggests that as much as 3-5% could be saved in California using variations in time.
Click here to return to the California Institute home page. Or click here to
e-mail.