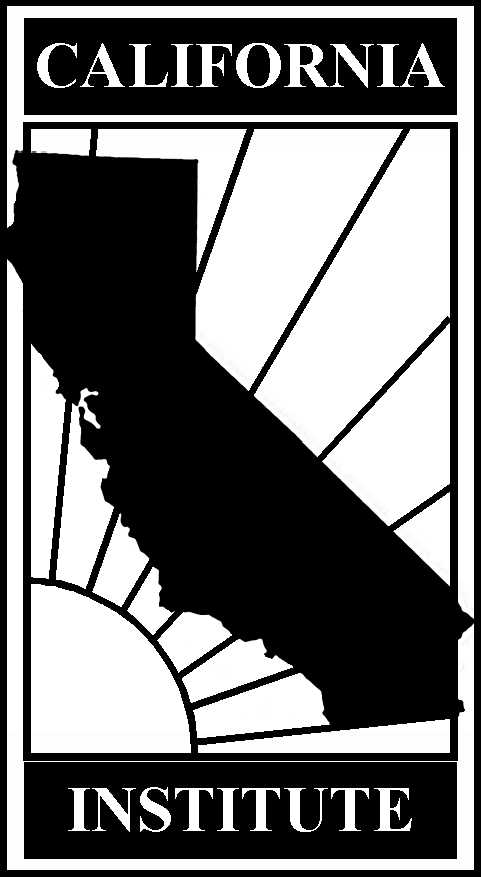 The California Institute for Federal Policy Research
419 New Jersey Avenue, SE, Washington, D.C. 20003
voice: 202-546-3700 fax: 202-546-2390 [email protected] http://www.calinst.org

California Capitol Hill Bulletin

Volume 9, Bulletin 7 — March 14, 2002 [or see pdf version]

---
CONTENTS OF THIS ISSUE
Bipartisan Delegation Meets City Officials For Roundtable with Security Experts
California Briefing Details Statewide Housing Problems and Priorities
Congress Clears Slimmed Down Economic Stimulus Bill
GAO Report Examines Ethanol Supply If MTBE Banned In California
Senate Judiciary Holds Hearing on Digital Copyright Protection
HHS Secretary Champions Administration's Welfare Proposal
House Passes Immigration Measure And Border Security Bill
PPIC Report Finds Net Benefits of Living Wage Laws Helping Poor
Brownfields Cleanup Legislation Cruises Through House Committee
Wine Caucus Letter to Promote Funds to Combat Agricultural Disease
Letter To Back Manufacturing Extension Partnership Program
New Strategy for Highway Aid Funds Restoration
K-12 Education Demographics Briefing on Friday at 10 a.m.
---
To expand communications between Washington and California, the California Institute provides periodic faxed bulletins regarding current activity on Capitol Hill which directly impacts our state. Bulletins are published weekly during sessions of Congress, and occasionally during other periods. The e-mail edition is made possible in part by in kind donations from Sun Microsystems and IBM Corp.
---
Bipartisan Delegation Meets City Officials For Roundtable with Security Experts
For the second time in two weeks, California's bipartisan Congressional delegation met with local officials to discuss homeland security issues with experts from the state and federal governments. On Wednesday, March 13, representatives from the California League of Cities, a consortium of city local governments across California, met with members of the California Congressional Delegation. In a parallel session to one held the prior week with leaders from California counties, a panel of key federal and state administrators discussed the status of national security operations six months after 9/11. A White House intergovernmental liaison also announced plans to launch a uniform emergency response and advisory system to disseminate information regarding the risk of terrorist attacks to Federal, State, and local authorities.
John Russo, Oakland City Attorney, serving as panel moderator, presented the homeland security predicament as a struggle between security needs and fiscal stability. According to Russo, American cities have already spent $21.5 million on security measure with additional costs expected to reach $321 million in one-time expenses and $174 million in ongoing costs. Many discussion participants felt that a priority for cities is to secure reimbursements for the added security cost-burdens without allowing discretionary funds to be displaced in the process.
Mark Ghilarducci, Deputy Director of Gov. Davis' Office of Emergency Services (OES), gave an account of the state's progress in implementing a more standardized and more effective emergency management system. The OES has established the California State Strategic Committee on Terrorism and the State Threat Advisory Council consisting of federal, state and local law enforcement experts as advisors on how to better avert, respond to and prevent terrorism, while the emergency management system integrates a cooperative and consistent approach in planning, training and the transferral of personnel, equipment and resources throughout the state in the event of a large-scale emergency.
Panelist Deborah Spagnoli of the President's Office of Intergovernmental Affairs outlined President Bush's latest domestic emergency preparedness initiative entitled the Homeland Security Advisory System (HSAS). According to Spagnoli, the advisory system will be the foundation for building a comprehensive and effective communications structure for information dissemination to improve emergency coordination and communication among all levels of government to combat terrorism. The system would provide threat warnings based on a color-coded classification of threat conditions for regions and the nation so that agencies, departments, private industry and the public will have a common expectation of actions, procedures and responses during a period of heightened alert.
More HSAS information is available at http://www.homelandsecurity.gov . Public comment and feedback is welcomed to [email protected] .
This event was sponsored by the California Congressional Delegation and conducted by Reps. David Dreier, and Sam Farr, Chairs of the California Republican and Democratic Congressional Delegation respectively.
California Briefing Details Statewide Housing Problems and Priorities
On Monday, March 11th, California's top housing officials met with California delegation staff to conduct a briefing on the status of California's housing shortage and to present the state government's federal priorities for this legislative session. Officials from the Department of Housing and Community Development and the California Tax Credit Allocation Committee claim California's housing squeeze will continue to remain prominent and that coordinated federal and statewide strategies will be necessary to mitigate the chronic problem of state housing shortages.
The presenters, led by Housing Director Julie Bornstein, maintained that California continues to suffer from overcrowding and a serious lack of supply of affordable housing. Not only does California have the third lowest home-ownership rate in the country (a full 10% behind the national average), California also has the highest rent burden, according to housing data. For example, the California Department of Finance reports new housing starts stagnated throughout the 1990s while statewide overcrowding rates climbed to 27%. Overcrowding is projected to surge over the next decade as California absorbs another six million residents and three million jobs.
Some strategies the Department of Housing is considering to resolve this crisis include "Inclusionary Zoning" initiatives (whereby required affordable housing units are attached to any commercial or industrial development projects), and adaptive reuse of old residential and commercial buildings. Other action includes the proposal of a $2.1 billion state housing bond that would provide money for rental assistance; special needs projects; a down payment assistance program; housing aid to agricultural populations; and emergency housing projects.
In addition to urging California's Congressional members to leverage current programs, California's housing representatives called upon members to cosponsor or support H.R. 3324 (a measure that would define in statute what eligible costs the Internal Revenue Service may apply to housing impact fees). H.R. 951 and its Senate counterpart S. 677 are other measures that would enable $300-$400 million to be saved in bond fees through the revoking of the federal "Ten Year Rule."
Finally, Director Bornstein announced the imminent release of a Gov. Gray Davis Executive Order that would order assistance for California's homeless populations. Since there is little money in the budget, the Davis administration is committed to reexamining current programs to maximize efficiency and better coordinate existing resources, said Ms. Bornstein. The Executive Order is expected to focus on creating an interagency council tasked with developing mainstream programs to help the state's 150-200,000 homeless. Integration of state programs and redirection of existing dollars would be a function of this council, said Ms. Bornstein. In addition, the Governor is expected to convene a summit on the topic of homelessness in the state in mid-April.
Congress Clears Slimmed Down Economic Stimulus Bill
On March 7 & 8, respectively, the House and Senate cleared for the President H.R. 3090, the so-called economic stimulus bill, which was signed into law on March 9 (PL 107-147). The House passed the bill by a vote of 417-3; the Senate by 85-9. To gain support for passage, however, many provisions, including a number of large tax cuts, were removed from the bill.
The final product increases unemployment benefits for workers by up to 13 extra weeks for high unemployment areas. Also, a six-year, $4.8 billion package of benefits was included for New York City to offset costs related to the September 11th tragedy. The bill also includes $43 billion in business tax relief for this year. Included in those provisions is the ability for businesses to write-off an immediate 30 percent of the cost of new equipment purchased over the next three years.
In addition, the bill also extended a number of tax provisions, including the Welfare-to-Work Credit, the Work Opportunity Credit, Qualified Zone Activity Bonds (QZABs), and credits for renewable electricity, electric vehicles and clean-fuel vehicles.
The package also extended for one year a special TANF supplemental grant for population increases, and mandates appropriations for it. In FY 2001, this special TANF grant provided $319 million to 17 states — which did not include California — with the bulk of the funding going to Florida, Texas, Georgia and North Carolina.
More information on the bills can be obtained through the tax committees' websites: http://www.waysandmeans.house.gov and http://www.senate.gov/~finance .
GAO Report Examines Ethanol Supply If MTBE Banned In California
The General Accounting Office released a report on March 5 examining the supply of ethanol in California if MTBE is banned in the state after 2002 and the potential factors that could contribute to price spikes in gasoline. The report, U. S. Ethanol Market: MTBE Ban in California, GAO-02-440R, was requested by Sen. Dianne Feinstein.
The report found that: "if California decides to use ethanol to replace MTBE, ethanol production capacity from 2003 through 2005 could likely satisfy U.S. consumption, according to available ethanol industry projections. However, if other states also banned MTBE and moved to ethanol, consumption could increase significantly and potentially affect the industry's ability to meet demand. Moreover, production capacity projections could be overstated because they include not only existing plants and plants under construction, but also new plants being planned, which may or may not materialize." In addition, the report found that one company, Archer Daniels Midland, has a 41 percent share of the ethanol market, and that the top eight firms combined have a 71 percent share.
In 2000, California used about 60 million gallons of ethanol. But if MTBE is fully phased out, California may need 880 million gallons in 2003, and the state only has the capacity to produce 10 million gallons. The rest would have to be imported from other states.
California moved to phase out MTBE, used to meet the 2 percent oxygenate requirement under the Clean Air Act, because it has contaminated numerous groundwater sites in the state. EPA, however, refused to grant California's request for a waiver from the oxygenate requirement, which may force gasoline refiners to use ethanol to meet the standard.
The GAO report can be found on its website at: http://www.gao.gov/newitems/d02440r.pdf .
Senate Judiciary Holds Hearing on Digital Copyright Protection
The Senate Judiciary Committee held another hearing on Thursday, March 14 on: "Competition, Innovation, and Public Policy in the Digital Age: Is the Marketplace Working to Protect Digital Creative Works?" The Committee received testimony from several witnesses, including: Richard D. Parsons, CEO Designate, AOL Time Warner, Inc.; Dr. Craig R. Barrett, President and CEO, Intel Corporation; and Prof. Justin Hughes, Professor, UCLA Law School. Other committees have also been examining the protection of copyrighted materials in the Internet Age. See, Bulletin, Vol. 9, No. 5 (2/28/02).
In her opening statement, Sen. Dianne Feinstein stated that she believed the level of piracy occurring on the Internet, especially through "file-sharing"systems such as Morpheus and Gnucleus, was the most serious threat to copyright protection ever experienced, and threatened to extinguish the desire to create. She also pointed out the importance of the issue to California because of its large high tech industry, entertainment industry, and biotech industries, which are heavily dependent on patent and copyright protection.
Mr. Parsons demonstrated how easy it is to download a perfect digital copy of today's first run movies from the Internet, and the pointed out the loss of revenue to the entertainment industry because of piracy. He also congratulated Intel and other technology companies for working with the content providers over the last six years to develop technical solutions where possible. Nevertheless, he testified, there is a great deal more that the private sector industries must agree to in order to prevent exponential growth of content piracy, especially with the increased use of so-called "file-sharing" sites, such as Morpheus. He also believes that the government will have to take a role in "plugging the holes" left after the private sector has reached agreement on protection measures.
In his testimony, Dr. Barrett stressed that the high technology industry is equally concerned about piracy, as the industry loses about $12 billion annually to piracy. However, he pointed out the difficulty of protecting copyrighted content once it has been streamed over the Internet. He stated that even if it were technically possible to set up a database of all legally protected copyrighted material and compare Internet streams to that list on a simultaneous basis, the process would also more than likely impinge on individual privacy rights by "looking at" and blocking such lawful streams as home movies.
Prof. Hughes discussed "fair use" and the need to ensure that the rights of consumers continued to be protected. He also cautioned that Congress only passed the Digital Millennium Copyright Act in 1998, which reflected a "reasonable concern" for fair use in the digital age, and it would be hard for the United States to explain to its international allies if Congress were to make policy changes that potentially jeopardize the fair use doctrine.
Testimony of all the witnesses can be obtained from the Committee's website at: http://www.judiciary.senate.gov .
HHS Secretary Champions Administration's Welfare Proposal
On March 12, 2002, Secretary of Health and Human Services (HHS) Tommy Thompson defended the Bush Administration's proposal to reauthorize the national welfare program before the Senate Finance Committee and the House Committee on Ways and Means. After delivering his testimony, Secretary Thompson responded to many questions regarding childcare, flexibility in state programs, cash assistance to immigrants, and the definition of work requirements.
Noting the success of welfare reform due to a 50 percent caseload reduction and alleviations in child poverty, Ways and Means Committee Chair Bill Thomas (Bakersfield) called the new proposal an effort to "build on the success of welfare." And was keen to work closely with Secretary Thompson, "to ensure that welfare reforms continue to help poor families go to work and achieve self-sufficiency."
Other Ways and Means members were more skeptical about some of the proposal's provisions. Ranking Member Charles B. Rangel (NY) and Rep. Benjamin L. Cardin (MD) criticized the exclusion of education as a component of the proposal's work requirements, the failure to account for cost-of-living differences, the absence of wage supplements or cash for legal immigrants, and the exclusion of additional resources for child care costs.
Responding to an inquiry that questioned the logic behind the suggested raising of weekly work requirements from 30 hours to 40 hours per week while not providing additional resources for a recipient's childcare needs, Secretary Thompson pointed out the inclusion of $4.8 billion for the Child Care and Development Fund (CCDP). According to Secretary Thompson, when this money is combined with Temporary Assistance for Needy Families (TANF) block grant child care funds, and other Federal funding sources; more than $17 billion is available to the states for child care related services. Mr. Thompson stated that improvements in the quality of child care are the responsibility of states and not the federal government.
Currently the supply of licensed child care in California meets only 20 percent of the estimated need for licensed care for children of all ages, while 250,000 children remain on government assistance waiting lists for child care services, according to the 2001 California Child Care Portfolio. As well, the average cost of full-time care for an infant and a preschooler exceeds the average cost of rent in every California county, according to the same report.
Rep. Xavier Becerra (Los Angeles) urged Secretary Thompson to reexamine and broaden the current definition of work requirements in the President's proposal to include college education and English as a Second Language (ESL) courses. Secretary Thompson proclaimed his advocacy for education, but insisted that it would be a terrible mistake to turn welfare into an education program, "Working is a key element in making this program a success," he said.
Earlier this week, Rep. Wally Herger (Marysville), chair of the Subcommittee on Human Resources, reported the development of a GOP welfare reauthorization bill that is expected to be submitted to the full Ways and Means Committee during April.
House Passes Immigration Measure And Border Security Bill
On Tuesday, March 12, the House passed H.. Res. 365, which combined the previously passed border security bill (H.R. 3325) and a measure to extend section 245(i) adjustment of immigration status (H.R. 1885). The bill was adopted under suspension of the rules by a vote of 275-137. Section 245(i), which expired in April 2001, allows an illegal immigrant to pay a $1,000 fee in order to stay in the United States while adjusting to legal residency status. Absent 245(i), illegal immigrants must return to their home countries pending adjustment, and can be barred from returning to the United States for ten years. The bill extends the provision through November 30, 2002.
The border security legislation requires the State Department to issue visas and passports with biometric identifiers, such as fingerprints and retina scans, by October 26, 2003. It would also require tracking all foreign students while they are in the country. Additionally, the Customs Service and the INS would each be authorized to receive $150 million to upgrade technology security and improve the efficiency of border crossing checks.
The House originally passed the border security measure in December, but it has been blocked in the Senate by Sen. Robert Byrd (WV) who insists that floor time must be set aside to allow amendments to the bill to be considered.
PPIC Report Finds Net Benefits of Living Wage Laws Helping Poor
The Public Policy Institute of California's (PPIC) latest Research Brief entitled Do Living Wage Laws Help Low-Wage Workers and Low-Income Families? is the first empirical study to examine the wage and employment effects of living wage laws in California cities. The study concludes that living wage policies do provide some assistance to urban poor families, although other unexplored issues must first be observed before solid conclusions can be drawn.
One third of the nation's living wage law cities exist in California where wages range from $7.25 in Pasadena to $11.00 in Santa Cruz. Calculating the effects of a hypothetical 50 percent increase of the state living wage in a year, the author finds that this could increase wages by 24 cents or $480 per year and that average wages for the lowest paid workers would raise by 3.5 percent. Larger cities where living wages are likely to be extended beyond city contractors, would experience larger increases.
The author asserts that although a 50 percent state living-wage increase may not help all low-income families, due to some low-income workers from high-income households (e.g. teenagers), the overall poverty rate would decline by about 7 percent. Raising the living wage does have its liabilities according to the report. For example, the 50 percent wage increase would reduce the employment rate by 2.8 percent, according to the report; thus producing an adverse economic impact.
PPIC is a private, non-profit research organization dedicated to objective, non-partisan research on economic, social and political issues that affect Californians. A copy of the report can be viewed online at http://www.ppic.org .
Brownfields Cleanup Legislation Cruises Through House Committee
On, March 14, 2002, a measure providing local government assistance for the decontamination and development of former industrial sites known as "brownfields", cleared the Financial Services Committee's Housing and Community Opportunity Subcommittee by vote. The Brownfields Redevelopment and Enhancement Act of 2001 (H.R. 2941) is authored by California Rep. Gary R. Miller (Diamond Bar) and is supported by the U.S. Conference of Mayors.
The Brownfield Economic Development Initiative (BEDI) was established in 1998 by the Department of Housing and Urban Development (HUD) to supply grants for local revitalization and cleanup of urban and rural waste sites. Currently many cities and communities are locked out of the BEDI program due to a condition that requires applicants to stake Section 108 Community Development Block Grant (CDBG) money as collateral for federal aid. HR 2941 would remove this provision. A Miller amendment also approved today creates an additional loan pool available for communities and cities to better acquire private capital for brownfields-related civic improvement projects.
Rep. Miller expects the full committee to take up the bill within two weeks. California cities currently undergoing brownfields revitalization include LaHabra, Brea, and Pomona.
Wine Caucus Letter to Promote Funds to Combat Agricultural Disease
The joint-Chairs of the Congressional Wine Caucus, Reps. Mike Thompson (St. Helena) and George Radanovich (Mariposa), are urging Members' endorsement of a letter to House Appropriations Subcommittee on Agriculture Chair Henry Bonilla (TX) and Ranking Member Marcy Kaptur (OH) requesting additional funding in FY2003's Agriculture funding bill to fight the persistent threat of Pierce's disease and the pest that spreads it, the glassy-winged sharpshooter.
Pierce's disease, an ailment that infects California grapes has already cost growers $40 million in damages in Temecula alone in the last decade, and its eradication or at least control is the $2.7 billion California wine and grape industry's number one priority.
The letter requests $27.7 million in FY2003 for containment, control and research activities.
California crushed 3.37 million tons of raisin, table wine varieties of grapes in 2001 and produces 92% of US wine, according to the Wine Institute. The Congressional Wine Caucus was formed to examine and support issues affecting the American wine industry.
Offices of Members wishing to sign should contact Tricia Geringer with Rep. Radanovich (x5-4540) or Tom LaFaille with Rep. Thompson (x5-3311) by close of business on March 19th.
Letter To Back Manufacturing Extension Partnership Program
This week, Reps. Sam Farr (Carmel) and Ken Calvert (Corona) are circulating a delegation letter in support of funding for the Manufacturing Extension Partnership Program. The MEP is a nationwide network of not-for-profit Centers in more than 400 locations nationwide which assists small and medium sized manufacturers, 90,000 of which are located in California. It is administered at the federal level by the Department of Commerce's National Institute of Standards and Technology which grants funds to the state's Technology, Trade and Commerce Agency. MEP is operated in the Southern half of the state and the San Joaquin Valley via the California Manufacturing Technology Center (at http://www.cmtc.com ) and in the Northern half of the state via the Corporation for Manufacturing Excellence (at http://www.manex.org ) .
The California delegation letter, which seeks $100 million for the MEP for FY 2003, notes that the program "directly results in approximately 5,700 jobs annually and $32 million in tax revenue for our State alone, making it a significant economic generator and providing an extremely high return-on-investment for the the Federal government and California. From FY 1999 through FY 2003, each dollar of federal investment in MEP has generated 2.66 dollars in federal tax revenue; and each dollar of state investment in MEP has generated 3.55 dollars in state and local tax revenue."
To sign on to the letter, contact the office of Rep. Farr (x5-2861) or of Rep. Calvert (x5-1986).
New Strategy for Highway Aid Funds Restoration
Top Congressional leaders in the House Budget, Appropriations and Transportation committees are reported to have devised a new strategy for restoring highway-aid funds left out of President Bush's FY2003 budget. The plan is to add language in the budget resolution for the establishment of a reserve fund that would add $4.4 billion (over half the initial cut) to the initial budget proposal.
As it stands, the potential $8.6 billion cut in highway-aid transit funds would cost 300,000 jobs nationwide. According to Caltrans officials, California's $618 million share of those lost funds would be the largest single hit in the nation; threatening to harm 20,000-25,000 California jobs and likely to impact projects in every Congressional district.
Separate legislation would have to accompany the budget resolution insert since the resolution does not have the force of law. Both House Transportation and Appropriations committees have competing bills that would increase highway aid funding. The Senate Budget Committee's version of the of the budget resolution is likely to request funds at a level above the House's $4.4 billion amount, according to Senate Committee Chair Kent Conrad (ND). Some press reports speculate that the Senate total could be more than half again the House figure.
For further information about the highway budget shortfalls and the RABA (revenue aligned budget authority) problem, see Bulletin, Vol. 9, No. 4 (2/14/2002).
K-12 Education Demographics Briefing on Friday at 10 a.m.
On Friday, March 15, from 10:00 to 11:30 a.m., the Population Resource Center will conduct a briefing entitled The Changing Face of American Education — Leaving No Child Behind: Educating 49 Million K-12 Students. The briefing will be held in Room 1539 of the Longworth House Office Building and is open to the public.
At the briefing, Marilyn McMillen Seastrom, Chief Statistician and Director of the Statistical Standards Program at the National Center for Education Studies, will outline a decade of change for diversity in American schools. Also presenting at the briefing will be Paul Ruiz of The Education Trust, Inc., as well as Barry Williams, Managing Director of Pupil Services for Baltimore City Public Schools, who will outline that city's successes with a high-minority, high-poverty student body. For more information, contact the Population Resource Center at [email protected] or 202-467-5030.
Click here to return to the California Institute home page. Or click here to
e-mail.