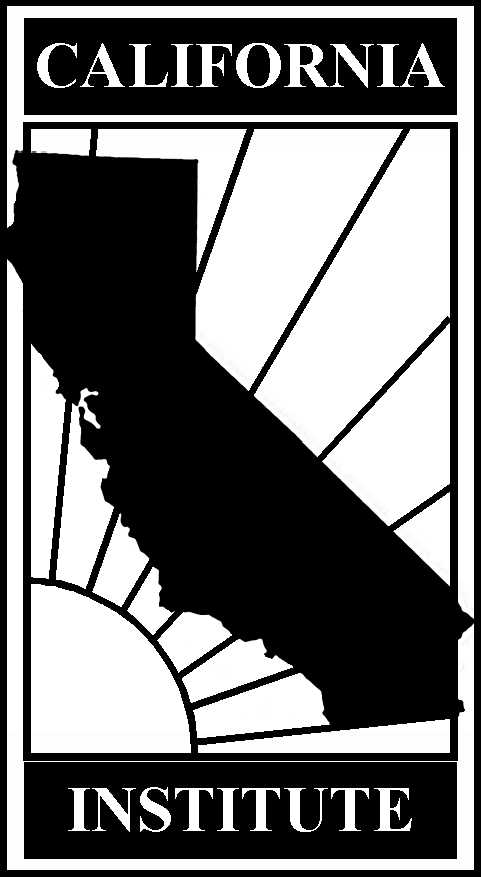 The California Institute for Federal Policy Research
419 New Jersey Avenue, SE, Washington, D.C. 20003
voice: 202-546-3700 fax: 202-546-2390 [email protected] http://www.calinst.org

California Capitol Hill Bulletin

Volume 9, Bulletin 6 — March 7, 2002 [or see pdf version]

---
CONTENTS OF THIS ISSUE
House Armed Services Reports Amended EAA
Commerce's Health Subcommittee Examines PDUFA Reauthorization
Caltrans Head Testifies Regarding State's Passenger Rail Needs
House Ways and Means Subcommittee Considers Welfare Program
Bipartisan Congressional Delegation Meets With County, City Officials
Rep. Capps To Introduce Bill on Coastal Oil and Gas Leases
California Report Shows Child Care Costs Compare with Housing Costs
PPIC Finds Shifts in Non-English Speaker Trends in California Schools
Primary Election Results for California House Races
---
To expand communications between Washington and California, the California Institute provides periodic faxed bulletins regarding current activity on Capitol Hill which directly impacts our state. Bulletins are published weekly during sessions of Congress, and occasionally during other periods. The e-mail edition is made possible in part by in kind donations from Sun Microsystems and IBM Corp.
---
House Armed Services Reports Amended EAA
On Wednesday, March 6, the House Armed Services Committee, reported H.R. 2581, the Export Administration Act reauthorization, after adopting a Manager's Amendment to the bill as it was reported by the International Relations Committee (see, Bulletin, Vol. 8, No. 25 (8/02/01)). The Committee held a hearing on the bill on February 28 (see, Bulletin, Vol. 9, No. 5 (2/28/02); its sequential referral of the bill ends on March 8, necessitating the quick markup.
The Manager's Amendment, adopted by voice vote, substantially changed the role of the Defense Department in the export control process. It restores the Secretary of Defense's authority to establish a "critical military technologies" list. Applications to export items on the list would have to overcome a presumption of denial in order to be exported. It also ensures that Defense's role in prohibiting exports is strengthened to require full "concurrence" of the Secretary on an export decision, rather than "consultation." Also, the Manager's amendment tightened up the overall process for decontrolling items under the "foreign availability" and/or "mass market" exceptions.
The amendment also struck the International Relations Committee's provision returning responsibility for exports of communications satellites to the Department of Commerce, and retained the Department of State as the controlling agency. Finally, it strikes the use of the MTOPs metric for determining export of high performance computers (HPCs), but makes it contingent on the Departments of State, Defense, Commerce, and Energy establishing a new process for determining which HPCs may be exported and to which countries.
During the markup, Rep. Duncan Hunter (Alpine) offered an amendment, which was adopted by voice vote. It requires exporters of any computer over $250,000 to provide notification to the Department of Commerce within ten days prior to the export. The notice, containing the name of the end-user and the intended end-use of the computer, would be forwarded to the Central Intelligence Agencies and other U.S. intelligence agencies to determine if the end-user was considered a threat to U.S. national security. The export would proceed if those intelligence agencies did not put up a red flag.
The bill was reported out by a vote of 44-6. Despite the lopsided vote, however, some members expressed concern over some of the provisions, and hoped that there would be a chance to work on some of the bill's details before it is considered on the House floor.
Commerce's Health Subcommittee Examines PDUFA Reauthorization
The Energy and Commerce Health Subcommittee held a hearing on the reauthorization of the Prescription Drug User Fee Act (PDUFA) on Wednesday, March 6. The subcommittee heard from several witnesses, including: Deputy Commissioner of the FDA, Lester Crawford; Timothy R. Franson M.D., Vice President of Clinical Research and Regulatory Affairs- U.S. Eli Lilly Research Laboratories, on behalf of the Pharmaceutical Research And Manufacturers Of America; and Mary K. Pendergast J.D., Executive Vice President, Elan Pharmaceuticals Management Corporation, on behalf of the Biotechnology Industry Organization (BIO).
Under PDUFA, the pharmaceutical industry pays fees to allow FDA to hire more employees to the speed drug approval process. Fees also go toward reviewing the side effects of drugs after they have entered the market. If it is not reauthorized, PDUFA will run out of money by September 30, and civil servants hired under the Act may have to be let go.
Members and witnesses alike spoke in support of reauthorizing PDUFA this year. However, several members argued that the subcommittee should also be addressing such issues as prescription drug pricing and after-market safety reviews. Full Committee Chair Billy Tauzin (LA) and Subcommittee Chair Michael Bilirakis (FL) both stressed, however, that the PDUFA reauthorization should be a "clean" bill, because addressing other issues would increase the chances that it would not be reauthorized this year.
Members also strongly urged the FDA to provide to them the written agreement negotiated between the industry and FDA on the level of fees and the performance standards and goals of the program. Chairman Bilirakis stated that he would not schedule a markup on the reauthorization until the committee received the written agreement for review. Deputy Commissioner Crawford stated that he hoped the agreement could be sent to the committee within "a few days."
In his testimony, Crawford also outlined the successes of the PDUFA program, stating that the program has allowed U.S. drug manufacturers to become more competitive than their European counterparts and bring more drugs to market in a shorter period of time. He also testified that under the new PDUFA agreement more employees would be hired to conduct reviews of drug safety and side effects once they are on the market.
In her testimony, Ms. Pendergast made suggestions on modifications FDA could take internally to enhance the efficiency of the PDUFA program and increase its success. Among these was proposing that a "small portion of user fee resources be specifically dedicated to review process performance improvement activities and that these resources and activities be overseen by the Office of the Commissioner." Dr. Fransom also suggested that a portion of the PDUFA fees should be used for improving performance management and implementing "good review management principles" for the FDA.
Testimony of all the witnesses is available at: http://www.energycommerce.house.gov .
Caltrans Head Testifies Regarding State's Passenger Rail Needs
Jeff Morales, Director of California's Department of Transportation, testified at a March 5th House Transportation Subcommittee on Railroads oversight hearing. He urged the subcommittee to resolve Amtrak's funding difficulties and to protect California's interests and rail-operation investments when considering any restructuring of the nation's financially troubled railway transit system. Through the course of the hearing, members of the Committee strongly criticized Amtrak's continued financial and management problems in operating the nation's passenger rail service.
Since its inception in 1971, Amtrak has run a deficit every year. The Amtrak Reform and Accountability Act (ARAA) was passed in 1997 to develop Amtrak self-sufficiency and revenues increased as a consequence of reforms, but so too did operating costs. Not only will Amtrak fail to meet its goal of self-sufficiency this year but its debt is so severe that $1.2 billion in FY 2003 is required just to maintain current services. President Bush's budget proposes $521 million for Amtrak, a placeholder for funding, until Congress acts on a long-term Amtrak strategy.
The Amtrak Reform Council (ARC) was created through ARAA to help monitor Amtrak's goal of operating without subsidies by December 2002. Required to submit an Amtrak restructuring plan, ARC presented its scheme at a House Railroads Subcommittee hearing last week proposing major financial, economic and organizational policy shifts for members' consideration.
Mr. Morales noted that while California's 3 million Amtrak users represent 15 per cent of the nation's total ridership in 2001, California's contribution of $63.1 million in operation and capital payments to Amtrak in FY2001 accounts for 51% of total payments by all the states. California has also invested $500 million in intercity passenger rail since 1998; as a result, it will save 265 million vehicle miles and 7.3 million gallons of gasoline in 2002, according to the State Department of Transportation. Morales urged recognition of California's commitment to passenger rail and called upon Congress to consider the issue of equitable payments among states because California pays higher Amtrak costs, based on comparable train-miles, than other states.
Over the past thirty years the federal government has spent approximately $750 billion on highway and aviation improvements compared to an investment of $11 billion in passenger rail.
For more information, go to the Committee's website at: http://www.house.gov/transportation .
House Ways and Means Subcommittee Considers Welfare Program
On March 6, 2002, a week after the unveiling of President Bush's welfare reform proposal, the House Ways and Means Subcommittee on Human Resources heard testimony from experts and stakeholders on the implementation of current welfare reform work requirements and time limits. The hearing examined issues of state flexibility, work participation targets, and revealed inconsistencies in state and federal definitions of work requirements that may require attention.
In his opening statement, Subcommittee Chair Wally Herger (Marysville) expressed the need to gain a better understanding of the successes and failures of the states' implementation of work requirements and time limits. Citing the Department of Health and Human Services annual report statistics, Chairman Herger expressed concern for the apparent 57.6 percent of welfare families not engaging in work-preparation activities while receiving benefits.
The Subcommittee heard testimony from General Accounting Office representatives on its recently released report, Welfare Reform: States Are Using TANF Flexibility to Adapt Work Requirements and Time Limits to Meet State and Local Needs. Under TANF, states receiving federal funds are required to enforce work requirements (30 hours of work related activities per week) and time limits (60-month lifetime limit) on most families receiving cash assistance or be subject to penalties. TANF gives states flexibility in allowing for exemptions of some families from work requirements and time limits, and allows for a broader definition of activities that constitute work requirements. The current target for families in compliance with work requirements is 50 percent of all cases. However, states are entitled to "case-load reduction credits." According to the GAO analysis, these credits reduce required percentage rates of families engaged in work participation activities, so long as welfare caseloads decline,
The GAO report found that one-third of all federally funded cash assistance cases were benefitting "child-only" recipients (cases where adults are ineligible to receive funds) and are not subject to federal work requirements or time-limits. In California, for instance, the report found that 39 percent were child-only cases. In Texas, the number goes up to 77 percent. According to the report, these cases are counted by some states toward caseload reduction credits raising concerns about actual work participation for families on welfare and appropriate application of cases used to prove welfare success.
The report also examined whether state recipients were reaching the 60 month lifetime limit. California, it stated, estimated that 100,000 families with adults would reach the federal time limit in the next year. Nevertheless, California expects to use state-only funds to continue aid beyond 60 months to children by removing the adult from the case.
This hearing is the first in a series examining the implementation of the current welfare law and new proposals for modifications. Next week the Subcommittee will hear testimony from Health and Human Services Secretary Tommy Thompson on the Administration's position and concerns regarding welfare reform.
Bipartisan Congressional Delegation Meets With County, City Officials
In conjunction with the annual March trips to Washington by the National Association of Counties and the National League of Cities, the bipartisan California Congressional delegation is meeting early this month with representatives of the California State Association of Counties and the California League of Cities. California's county officials completed their visit and meetings with Congressional colleagues this week, while representatives of California's cities arrive this weekend. The city and county officials' meetings with California delegation members include conversations with representatives of the Administration's homeland security director Tom Ridge, transportation security staff at DOT, and the Governor's Office of Emergency Services.
Among top concerns for both city and county officials is the increased costs of anti-terrorism and related security activities. According to CSAC, California's counties will spend more than $90 million above anticipated budgetary expenses on anti-terrorism costs by the end of the fiscal year, and they project $500 million in additional and ongoing funds to continue protecting the public against potential terrorism. The funds would be for security for public facilities, public safety and fire services, hazardous materials response, county hospitals, public health information and emergencies, and information technology and communications systems. Other key county concerns include welfare reform, Medicaid and the upper payment limit issue, and the State Criminal Alien Assistance Program (SCAAP). Other key city concerns include housing, telecommunication, transportation, and FEMA. On Tuesday, March 12, from 6:00 to 8:00 p.m. in B-354 Rayburn, California's Members of Congress and the California State Society will hold a reception in conjunction with the California League of Cities meeting.
Rep. Capps To Introduce Bill on Coastal Oil and Gas Leases
Rep. Lois Capps will introduce a bill shortly that would direct the Department of the Interior to provide owners of California coastal oil and gas leases with a lease of equivalent value in the Gulf of Mexico in exchange for their leases. The bill is in response to the Administration's appeal of a federal ruling giving California greater say in reviewing and restricting leases off its coast. The California Congressional Democrats filed an amicus brief opposing the appeal. See, Bulletin, Vol. 9, Nos. 4 (2/14/02) & 5 (2/28/02).
Senators Barbara Boxer and Mary Landrieu (LA) have introduced a similar bill in the Senate. For more information, or to co-sponsor the legislation, contact Jonathan Levenshus in Capps' office (x5-3601).
California Report Shows Child Care Costs Compare with Housing Costs
A report released last month by the California Child Care Resource and Referral Network finds rapidly rising costs of child care in California now rival those of housing costs, translating into a major financial strain for working families. The study entitled, The 2001 California Child Care Portfolio, also examines the quality of child care in California and reports a shortage of licensed child care professionals in the state.
The average cost of care in a licensed center for an infant or toddler in California is $8,521 per year; exceeding the state's average fair market rent value for a two-bedroom housing unit by some $375. Moreover, available slots at licensed centers number only about one in 20 for children 24 months and younger, according to the report. Some of the report's other key findings include: demand for child care has increased since 1998 by 200,000 (children in two-parent working families) while the supply of licensed child care has increased only slightly; growth in supply of child care programs is found in family child care homes rather than child care centers; and, challenges in recruitment and retention of child care professionals exist due to low average wages of child care providers.
Rep. George Miller (Martinez), ranking member of the House Committee on Education and the Workforce, has introduced a measure that would expand child care services for working families. H.R. 3524 is currently awaiting action in the Committee on Ways and Means.
The 2001 Portfolio is part of a biennial series of statewide county-by-county statistical reports about child care cost, supply, and demand. The California Child Care Resource and Referral Network is a statewide non-profit organization of 61 member agencies working to improve the quality, availability, and affordability of child care.
PPIC Finds Shifts in Non-English Speaker Trends in California Schools
The Public Policy Institute of California's (PPIC) latest California Counts report entitled the "Linguistic Landscape of California Schools" is a study of immigration trends and linguistic diversity in California's public schools. Using data provided by the Department of Education the study analyses the distribution and effects of English-Language learners on the education system. The report provides a map and charts to illustrate population shifts and compares related statewide K-12 figures collected in 2000 to those in 1980.
The study finds the number of English Language Learners (ELL) in schools from the Los Angeles area has in fact decreased from 60 percent in 1980 to 51 percent in 2000. During this same time-span, the Inland Empire, the Sacramento area and the San Joaquin Valley are areas that have experienced the highest increase in ELL numbers. Although Spanish remains the predominant non-English language (spoken as the primary language among 83 percent of ELLs in schools), 55 other languages are also monitored the most popular among them being Vietnamese, Hmong, Cantonese, Filipino, and Cambodian, according to the report.
PPIC is a private, non-profit research organization. The report is available online at http://www.ppic.org .
Primary Election Results for California House Races
Most California Members of the House of Representatives were renominated by their parties' voters during California's March 5 primary elections. This year's primary included two open seat contests — one in the Los Angeles area, the other in the Central Valley.
In the Republican primary for the Central Valley's new 21st Congressional District, which includes Tulare County and part of Fresno County, Tulare dairy farmer Devin G. Nunes won 37% of the vote, edging out opponents Jim Patterson (33%) and Mike Briggs (26%). After earning his masters degree from Cal Poly San Luis Obispo, Nunes served on the College of the Sequoias Board of Trustees while managing his dairy, and was appointed by President Bush to be USDA state director. He will face Democrat David G. LaPere in November in a race for a district where Republicans outnumber Democrats by 47.1% to 38.5%.
The Democratic primary for Los Angeles County's new 39th Congressional District was won by Lakewood labor attorney Linda Sanchez, who garnered 33.8% of the vote, compared to 29.4% for Hector De La Torre and 19.2% for Sally Havice. The U-shaped 39th stretches from Southgate and Lynwood, down to Lakewood and Cerritos, and then sweeps northwest through La Mirada, South Whittier and western Whittier. In November, Sanchez, the sister of Orange County Rep. Linda Sanchez and a past Executive Secretary-Treasurer of the Orange County Central Labor Council, will face Republican Tim Escobar. Democrats comprise up 54.7% of the district's electorate compared to 27.9% for the Republicans.
In the 18th Congressional District, Democrats nominated Merced Assemblyman Dennis Cardoza to represent the party in the November general election by a margin of 54% to 38% over incumbent Rep. Gary Condit. Cardoza will face State Senator Dick Monteith, who represents Modesto and who also won 54% of his party's vote in Tuesday's Republican primary. The district includes 51.8% Democrat and 35.0% Republican voter registration.
Final results for the Republican Gubernatorial primary showed Los Angeles businessman William Simon's vote total at 49.4%, compared to 31.6% for former Los Angeles Mayor Richard Riordan and 16.9% for Secretary of State Bill Jones. Governor Gray Davis easily won the Democratic nomination. Other statewide race matchups for the November general election include Lieutenant Governor Cruz Bustamante running for reelection against Republican Bruce McPherson, Republican Keith Olberg versus Democrat Kevin Shelley for Secretary of State, Republican Tom McClintock against Democrat Steve Westly for State Controller, Republican Dick Ackerman challenging the reelection bid of Attorney General Bill Lockyer, Democrat John Garamendi versus Republican Gary Mendoza for Insurance Commissioner, and a runoff for the nonpartisan position of Superintendent of Public Instruction between Jack O'Connell and Katherine Smith.
The ballot included six statewide ballot measures. Voters approved five measures, including a parks and water bond (57%-43%), , a voting machine modernization mandate (51.5%-48.5%), a requirement that gas tax revenue be spent on roads improvements and transit (69%-31%), a constitutional amendment regarding vote counting (71%-29%), and a measure stiffening standards for insurance fraud by chiropractors (79.5%-20.5%). The only measure rejected by Tuesday's voters (42.2%-57.8%) would have allowed voters to extend the service of a term-limited elected official by four years if approved by local voters.
Results for these and other California races are available on the Secretary of State's website at http://vote2002.ss.ca.gov/Returns.htm . Statewide officer race results are available by county as well.
Click here to return to the California Institute home page. Or click here to
e-mail.