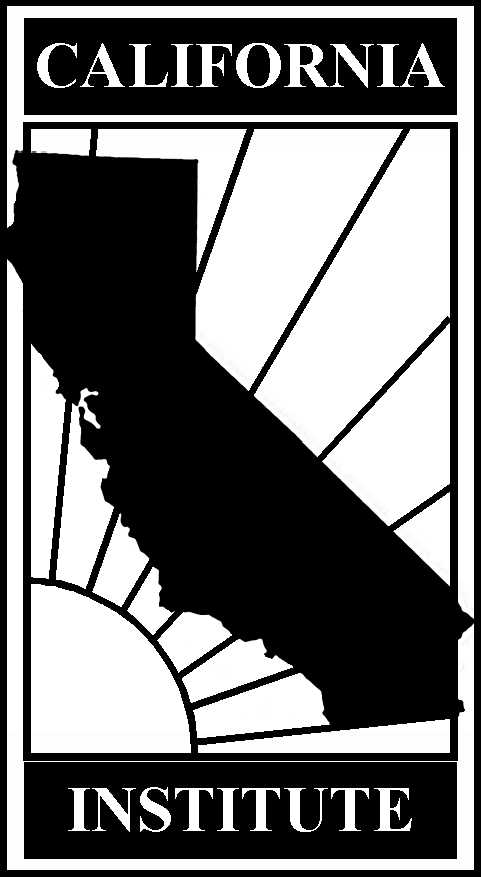 The California Institute for Federal Policy Research
419 New Jersey Avenue, SE, Washington, D.C. 20003
voice: 202-546-3700 fax: 202-546-2390 [email protected] http://www.calinst.org

California Capitol Hill Bulletin

Volume 9, Bulletin 5 — February 28, 2002 [or see pdf version]

---
CONTENTS OF THIS ISSUE
Davis Requests Renewable Fuel Standards Exemption In Energy Bill
House Armed Services Takes On Export Administration Act
Senate Commerce Examines Digital and Broadband Content Protection
Senate Judiciary Examines State Sovereignty And Intellectual Property Protection
California Democrats File Amicus Brief in Oil Drilling Case
Hunter Holds San Diego Field Hearing on Navy Transformation
California Asks FERC to Alter or Void Long-Term Power Contracts
President Bush Announces Welfare Reauthorization Plan
PPIC Statewide Survey Assesses Californians' Election Priorities
California Congressional Staff Briefing on March 11 re Housing Issues
UCR's Orbach to Head DOE Science Office
State And Local Officials Collaborate Over Highway and Transit Funding Restoration
---
To expand communications between Washington and California, the California Institute provides periodic faxed bulletins regarding current activity on Capitol Hill which directly impacts our state. Bulletins are published weekly during sessions of Congress, and occasionally during other periods. The e-mail edition is made possible in part by in kind donations from Sun Microsystems and IBM Corp.
---
Davis Requests Renewable Fuel Standards Exemption In Energy Bill
Governor Gray Davis wrote letters this week to Senate Leader Tom Daschle and California Senators Dianne Feinstein and Barbara Boxer seeking a three-year exemption for California under the renewable fuels standards (FRS) provisions of S. 1766, the Energy Policy Act of 2002. The bill, sponsored by Sen. Daschle, would establish a national energy policy for the United States.
The letter outlines the steps California has taken to eliminate MTBE from its gasoline supply and the Administration's denial of a waiver from the 2% federal oxygenate standard. As a result, the California Energy Commission has warned that California may face a gasoline shortage of as much as 5-10%. The Governor argues that a three-year exemption from the RFS is required for several reasons. Specifically, he lists the lack of ethanol infrastructure, limited supply alternatives, and limited refining capacity as the major reasons for the carve-out. Governor Davis supports the fuel provisions in S. 1766 which would replace the oxygenate requirement with the RFS, but argues that the three-year exemption will give California sufficient time to ensure that its infrastructure is in place to make the transition without an increase in gas prices.
House Armed Services Takes On Export Administration Act
The House Armed Services Committee held a hearing on Thursday, February 28, to consider H.R. 2581, the Export Administration Act reauthorization. Several members of the committee raised serious concerns about the bill based on national security concerns.
The Committee heard from two panels of witnesses, including: J.D. Crouch, Assistant Secretary of Defense for International Security Policy, Department of Defense; James J. Jochum, Asst. Secretary of Commerce for Export Administration, Department of Commerce; and Vann Van Diepen, Acting Deputy Assistant Secretary of State, (Nonproliferation). These Administration witnesses supported H.R. 2581 as it was introduced in the House, but opposed it as amended by the House International Relations Committee last August. See Bulletin, Vol. 8, No. 25 (8/02/01). Secretary Crouch of Defense especially noted the strong roll that the Secretary of Defense would have in determining whether products would be licensed for export under the bill.
Rep. Duncan Hunter (Alpine), however, maintained that the Secretary of Defense's roll was insufficient. He argued that the Secretary should have the ability to deny a license without the concurrence of the Secretary of Commerce, based on national security concerns. Rep. Ellen Tauscher (Alamo), on the other hand, asserted that a bill was necessary this year and that the Committee should work to fashion an acceptable bill. She argued that U.S. security is also supported by a strong economy and that in some cases U.S. nonproliferation policy can be advanced when U. S. companies are involved in the sale, because conditions on use and verification can be placed on the sale.
Testimony of all the witnesses can be obtained through the Committee's website at: http://www.house.gov/hasc .
Senate Commerce Examines Digital and Broadband Content Protection
On Thursday, February 28, the Senate Commerce, Science, and Transportation Committee held a hearing on efforts to allow content owners, such as the movie industry, to make their products available digitally while protecting their copyrights. One suggestion for doing this has been to establish common standards that manufacturers of electronics devices, such as DVDs, would have to follow to prevent the illegal showing of copyrighted material. The content owners and the device manufacturers have not been able to negotiate a solution, however.
The Committee heard from several witnesses, including: Michael Eisner, Chairman and CEO, The Walt Disney Company; Leslie L. Vadasz, Executive Vice President, Intel Corporation; Andreas Bechtolsheim, General Manager/Vice President of the Gigabit Systems Business Unit, Cisco Systems Inc.; and Jack Valenti, President and CEO, The Motion Picture Association of America. Mr. Eisner argued for the establishment of common standards that device manufacturers would include in their products. He stated that this would prevent consumers from facing confusing or incompatible standards, and would give content owners a secure market for their movies and other copyrighted works. He also argued that common standards "will make it reasonable to mandate that device manufacturers build the
necessary hardware and/or software into their devices." He also made several other points, including that the private sector should be given the opportunity to mutually develop standards before the federal government stepped in.
Mr. Vadasz, on the other hand, argued that "Any attempt to inject a regulatory process into the design of our products will irreparably damage the high-tech industry: it will substantially retard innovation, investment in new technologies, and will reduce the usefulness of our products to consumers. . . .PC's would become a "dumb device" when it comes to copyrighted content, and consumers would lose important fair use rights now protected in the law."
Testimony of all the witnesses can be obtained through the Committee's website at: www.senate.gov/~commerce .
Senate Judiciary Examines State Sovereignty And Intellectual Property Protection
The Senate Judiciary Committee held a hearing on Wednesday, February 27, to consider the impact of two Supreme Court cases on intellectual property (IP) protection. The cases, referred to as the Florida Prepaid cases, ruled that States and their institutions could not be held liable for damages for patent infringement and other violations of federal intellectual property laws, under the doctrine of sovereign immunity, even though they enjoy the full protection of those laws for themselves.
In response to those decisions, Committee Chair Patrick Leahy (VT) introduced S. 1611. It would create incentives for the states to voluntarily waive sovereign immunity in IP cases. If a state chose not to do so, it would still enjoy the protection of U.S. IP laws, but would not be able to recover monetary damages for any infringement.
The Committee heard from several witnesses, including Under Secretary of Commerce for Intellectual Property and Director of the U. S. Patent and Trademark Office, James E. Rogan, and Register of Copyrights, U.S. Copyright Office, Marybeth Peters. Secretary Rogan supported the objective of ensuring that IP owners have a proper remedy when a state infringes on those rights, but stated that the Administration has not yet taken a formal position on S. 1611. He assured the Committee that he thought the bill was a sound starting point and pledged to work with the Committee to enact appropriate legislation this year. Ms. Peters supported passage of S. 1611, as a "carefully balanced bill…[that] provides copyright owners with effective tools to restore their ability to obtain appropriate remedies for infringement by States while remaining, I believe, within Congress' constitutional authority."
Testimony of all the witnesses can be obtained through the Committee's website at: http://www.senate.gov/~judiciary .
California Democrats File Amicus Brief in Oil Drilling Case
Members of the California Democratic Delegation and Senators Dianne Feinstein and Barbara Boxer filed an amicus brief with the U.S. Ninth Circuit on the issue of federal oil and gas exploration off California's coast. The brief came in response to the Administration's decision to appeal last year's federal ruling giving the state of California greater power to review and restrict oil drilling off the coast. The issue revolves around 36 previously issued leases owned by oil companies which grant drilling rights but have never been used. See, Bulletin, Vol. 9, No. 4 (2/14/02).
The brief supports the earlier federal court decision in State of California v. Norton. It asserts that extension of the 36 leases, with the potential for exploration, development and production activities clearly affects the state's coastal zone. As a consequence, under the Coastal Zone Management Act, the state asserts it has the right to ensure that any federal action is consistent with California's coastal management program.
Reps. Lois Capps (Santa Barbara) and Sam Farr (Monterey) took the lead in filing the brief. The brief can be obtained at: http://www.house.gov/capps .
Hunter Holds San Diego Field Hearing on Navy Transformation
On Wednesday, February 20, Rep. Duncan Hunter chaired a hearing of the House Armed Services Subcommittee on Military Research and Development, which he chairs, regarding "Navy Transformation – from the Present to the Future." It included testimony from several senior naval officers, as well as several private sector witnesses, primarily from the San Diego area, including Frank Pace of General Atomics Aeronautical Systems; Paul Meyer of Northrop-Grumman Unmanned Systems; Bob Whalen, International Systems; Gene Ray from The Titan Corporation; Greg Smith of Swath Ocean Systems; Daniel Alspach from Orincon; Bill Hall of Corrosion Engineering Services; John Orcutt, a Professor of Geophysics at the Scripps Institution of Oceanography at UC San Diego; David Roberts of General Atomics Advanced Technologies Group, and Michael Johnson from Recon Optical, Inc.
Chairman Hunter commented that, "The Navy faces a formidable transformation challenge as it moves from the fleet of today to the fleet of the future – from a legacy force that was designed primarily to engage the Soviet Navy on the open ocean to a force that will project U.S. military power and fight in the brown waters of the world's littoral region, while at the same time maintaining the freedom of the seas and sea lines of communications that have been the traditional role of the Navy since its founding." The hearing was held to examine proposed changes and the research and development community's ability to respond and adapt to them.
Mr. Pace of General Atomics Aeronautical Systems commented that, "Tremendous advances have been made in Remotely Piloted Aircraft technology that are being demonstrated on a daily basis in the skies over Afghanistan and Iraq that the U.S. Navy is not taking advantage of," and he urged that the Navy "should take advantage of the extensive operational capability that has been developed in remotely piloted aircraft such as Predator and Predator B that is in use by the U.S. Air Force and other Government activities."
GA's Roberts noted that the Navy "has long sought advanced technology that would enable more integrated, higher performing systems onboard ships and submarines," in order to reduce onboard maintenance and lower operating life cycle costs, but he noted that "[a]dvanced Navy weapons and sensors will require increased electric power for improved performance." He noted that recent developments have improved the prospects for efficient designs, and he suggested that "changing to an electrical means for distributing the power to the various ship loads has made it possible for naval architects to pursue previously unworkable advanced hull designs."
Professor Orcutt of Scripps lauded the close working relationship between the Navy and the university research community, and was somewhat hopeful regarding increasing overall defense science and technology budget numbers, but he expressed concern that university research funding is not currently slated to be a major recipient of increases. Most of the funds, he said, will be "held within DoD and organizations such as the Defense Advanced Research Projects Agency (DARPA) and the Defense Threat Reduction Agency (DTRA)," adding, "Unfortunately, the service S&T budgets represent only 1.5% – 1.8% of the service budgets." He noted that in the DoD budget for basic research, "the investment is to be only $498.9M, and represents an actual cut of 2.8%." He also commented that "DoD organizations such as DARPA and DTRA, to pick two examples, are not major or important funders of basic research. Universities cannot train graduate students with short-term contracts characteristic of these agencies and neither agency is adept at funding universities."
For more information, including a witness list and copies of witness testimony, refer to http://www.house.gov/hasc/schedules/2002.html .
California Asks FERC to Alter or Void Long-Term Power Contracts
On Monday, February 25, the State of California officially filed a complaint with the Federal Energy Regulatory Commission (FERC) asking to alter or void $40 billion worth of long-term electric power contracts entered into last year. Top State energy officials argue that they should not be held to the contract prices, which are significantly higher than the current market price, because the contracts were signed in a dysfunctional power market due to price manipulation.
The complaint, filed by the California Public Utilities Commission, argues that the prices charged in 44 transactions included in 32 contracts with 22 sellers exceed "just and reasonable" levels by approximately $21 billion. In addition to the charges of unreasonable pricing, the complaint charges that a number of contract terms are also unjust and unreasonable, including repayment priority over bond repayment; attempted evasion of FERC review of the contracts; asymmetrical credit treatment; requiring the state to offer the most favorable credit terms offered to any other seller to sellers with these provisions in their contracts; and unfair and uneven mitigation and termination terms. The PUC argues "In the months in which DWR [the State's Department of Water Resources] negotiated the bulk of the contracts (February-April 2001), spot market prices averaged over $300/MWh every hour of every day-ten times higher than prior year prices. Suppliers took advantage of their market power and charged unreasonable prices, for unreasonably lengthy periods, and under unreasonable non-price terms and conditions. DWR was forced to accept these terms or let the state go black." The complaint states, "Sellers' market power in the forward markets had been enhanced rather than restrained by FERC's initial orders seeking to mitigate the price and supply crisis in California."
As reported earlier this month, FERC will begin to examine whether market power manipulation by energy giant Enron played a significant role in California's recent electricity difficulties. A finding by FERC of market manipulation would allow California to seek to overturn contracts signed during last year's worst energy problems which lock the state into power prices well above current market rates. See also, Bulletin, Vol. 9, No. 4 (2/14/02).
President Bush Announces Welfare Reauthorization Plan
On Tuesday, President George W. Bush formally unveiled his proposal to renew the current 1996 welfare overhaul law (PL 104-193), advancing new work standards for welfare recipients and pledging additional funding. Mr. Bush lauded the success of the Personal Responsibility and Work Opportunities Reconciliation Act of 1996 (PRWORA) in cutting welfare caseloads in half, however, he contended that more could be done.
The new plan would require welfare recipients to work 40 hours a week – up from the 30 hours required now. By 2007, 70 percent of welfare recipients would be required to hold jobs under Bush´s plan, up from 50 percent. The proposal would preserve the principle features of the PRWORA, maintaining welfare assistance grants at $16.5 billion for the next fiscal year. Legal immigrants would be eligible for food stamps but would still be prohibited from receiving welfare cash assistance. Finally, the President plans to invest $200 million in federal funds on family stabilization experimental projects hoping to exploit the correlation between healthy families and welfare gains.
PPIC Statewide Survey Assesses Californians' Election Priorities
The Public Policy Institute of California's (PPIC) most recent statewide survey includes a series of election-related findings including voter opinions on major hot-button issues, and what voters want discussed among gubernatorial candidates.
The report suggests that education, energy, and the economy are the top three priorities among Californians with 19% of respondents interested in hearing gubernatorial candidates discussing schools and 12% in each of the other two issues. The state's multi-billion dollar budget deficit topped the list of only 3% of respondents while terrorism achieved a bare 2% as the chief voter concern.
The report polls voters on their views of: abortion; the environment; gay rights; services for illegal immigrants; gun control; and government size discerning some interesting results. For example, 53% of California adults favor providing public services to undocumented immigrants and their children. Californians are divided on whether they support smaller or larger government with 58% of independent voters more likely to prefer smaller government.
The report also contains figures comparing support for gubernatorial candidates. At the time the poll was conducted, in early February, Bill Simon was beginning to close the gap on then GOP frontrunner Richard Riordan, according to survey data.
PPIC is a private, non-profit research organization. The Statewide Survey is intended to develop an in-depth profile of the social, economic, and political forces affecting California elections and public policy preferences. A copy of the survey is available on PPIC website, http://www.ppic.org .
California Congressional Staff Briefing on March 11 re Housing Issues
Members and staff of the California Congressional Delegation will be attending a luncheon briefing on California housing issues featuring presenters from the California Housing Finance Agency, the State Department of Housing and Community Development, and the California Tax Credit Allocation Committee. Sponsored by Gov. Gray Davis' Washington D.C. Office, the briefing will address California's housing needs and state initiatives, with particular consideration will be given to federal proposals such as: the Ten Year Rule; Homeless Funding; Technical Assistance Memorandums; and the President's Homeownership Proposals. The briefing provides an opportunity for members of the delegation to speak with state housing officials. It will be held on Monday, March 11, at 12 noon. The briefing organizers acknowledge the office of Rep. Maxine Waters for their logistical assistance. For further information regarding the lunch briefing, or if Congressional staff members wish to attend, contact Chrisanne Gayl at 202-624-5270.
UCR's Orbach to Head DOE Science Office
The Senate Energy and Natural Resources Committee met on Tuesday, February 26, to consider the nomination of Ray Orbach, Chancellor of U.C. Riverside, as head of the Department of Energy's Office of Science.
If he is confirmed for the post by the Senate, Chancellor Orbach will administer more than $3 billion for various programs, many of which are key for California. During his testimony, Orbach called his prospective post the "steward and principal funding agency of the Nation's research programs in high-energy physics, nuclear physics, and fusion energy sciences. It manages important programs of fundamental research in basic energy sciences, biological and environmental sciences, and computational science, all of which also support the missions of the Department."
An active scientist for more than 43 years, and Chancellor of U.C. Riverside for ten, Orbach stated that he will be an advocate for science in his new post. Chancellor Orbach received his Bachelor's degree in physics from Cal Tech and his Ph.D. from UC Berkeley. He has taught at Oxford University and was on the faculty at Harvard University and UCLA before being named UCR Chancellor in 1992. He is now the senior chancellor in the University of California system. There appears to be no opposition to his nomination, which should speed confirmation.
State And Local Officials Collaborate Over Highway and Transit Funding Restoration
A House Highways and Transit Subcommittee hearing this week presented the perspectives, needs, concerns and priorities of governors and local elected officials on next year's reauthorization of the Transportation and Equity Act of 2001. As expected, the proposed 27 percent reduction in highway aid funds proposed in the President's FY 2003 budget dominated the discussion.
Representing the National Governor's Association (NGA), Governor Paul E. Patton of Kentucky warned the Subcommittee that unless Congress acts swiftly to restore the funds, the unprecedented $8.6 billion cut would cost 300,000 jobs nationwide and would obstruct economic recovery. According to Caltrans officials, California's $618 million share of those lost funds would be the largest single hit in the nation; threatening 20,000-25,000 California jobs and likely to impact projects in every district.
Patton went on to discuss the strong level of commitment and solidarity among the states in confronting this issue. At the NGA's annual Washington meeting earlier this week, 45 governors endorsed a letter to leaders of both Houses of the legislature urging prompt action, Patton said, in reference to measures introduced in both the House and the Senate that would partially restore federal-aid highway funding.
The Highway Funding Restoration Act, H.R. 3694 and S. 1917, would restore $4.4 billion of the reduction by tapping into a $19 billion federal Highway Trust Fund (HTF). California would receive a boost of $327 million.
At a briefing on the function and operation of highway funding programs and formulas sponsored by the Washington DC Office of Governor Gray Davis, California transportation officials applauded and urged further support for the restoration acts and invited more rigorous action for attainment of full program funding among members of the California congressional delegation. "H.R. 3694 and S. 1917 are only partial fixes" cautioned Ken DeCrescenzo of the California Department of Transportation, "we need full program funding to keep our projects moving." Cosponsored by 265 Members of Congress, the House bill is still pending a hearing.
Click here to return to the California Institute home page. Or click here to
e-mail.