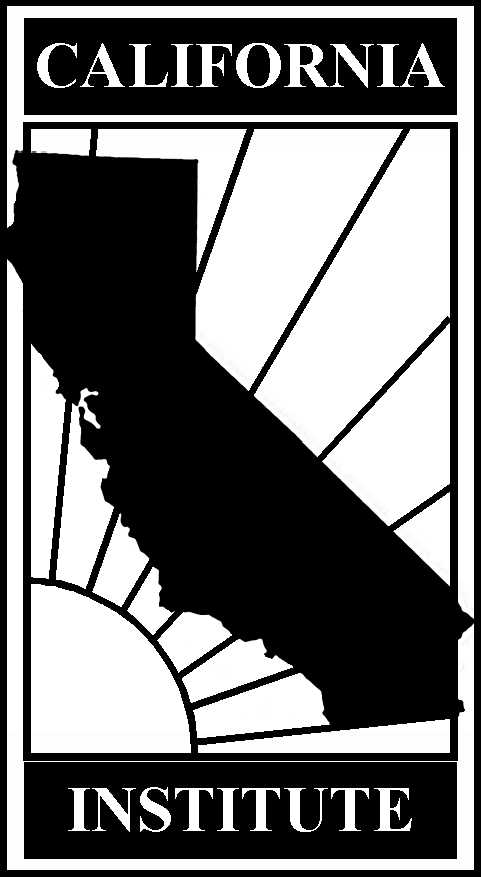 The California Institute for Federal Policy Research
419 New Jersey Avenue, SE, Washington, D.C. 20003
voice: 202-546-3700 fax: 202-546-2390 [email protected] http://www.calinst.org

California Capitol Hill Bulletin

Volume 9, Bulletin 4 — February 14, 2002 [or see pdf version]

---
CONTENTS OF THIS ISSUE
FERC Formally Starts Price-Fixing Investigation; Californians Seek Hearing on Enron Practices
Water and Power Subcommittee Examines California Water Issues
Farm Bill Survives Senate Floor
Highway Funding Shortfall Creates Stir Among Congressional Authorizers
Senate Foreign Relations Considers Technology Piracy
Administration Appeals Offshore Drilling Ruling
U.S. Loses Claim That EU Internet Taxes Unfair
KCMU Highlights Children's Health Projects in New Reports
California's 2001 Home Prices Were Up From Prior Year
---
To expand communications between Washington and California, the California Institute provides periodic faxed bulletins regarding current activity on Capitol Hill which directly impacts our state. Bulletins are published weekly during sessions of Congress, and occasionally during other periods. The e-mail edition is made possible in part by in kind donations from Sun Microsystems and IBM Corp.
---
FERC Formally Starts Price-Fixing Investigation; Californians Seek Hearing on Enron Practices
Making good on a promise made last month at a Senate Energy and Natural Resources Committee hearing (see Bulletin, Vol. 9 No. 2 (1/31/02)), the Federal Energy Regulatory Commission this week formally announced an inquiry of whether manipulation of market power by now-defunct energy giant Enron played a significant role in California's recent electricity difficulties. On Wednesday, February 13, FERC said in a statement that it plans to open "a fact-finding investigation into whether any entity, including Enron Corp. (through its affiliates or subsidiaries), manipulated short-term prices in electric energy or natural gas markets in the West or otherwise exercised undue influence over wholesale prices."
A finding by FERC of market manipulation would allow California to seek to overturn contracts signed during last year's worst energy problems which lock the state into power prices well above current market rates. California officials are also seeking a refund of $8.9 billion in overcharges which they say are due to the state because of the same exercise of market power. Some California consumer advocates and others questioned FERC's credentials for investigating the issue, arguing that the Commission inadequately pursued a similar investigation several months ago.
In addition, on Thursday, February 14, 23 California House Democrats wrote to Energy and Commerce Committee Chair Billy Tauzin (LA) and Ranking Minority Member John Dingell (MI) urging the panel to conduct a hearing on Enron's pricing practices during the California energy crisis. Led by Rep. Anna Eshoo (Atherton), the members state, "We must know if Enron influenced the exponential increase in wholesale electricity rates during 2000-2001. FERC has discovered instances of calculated withholding by marketers and generators operating in the West. There have been allegations of 'megawatt laundering' and other activities designed to circumvent price mitigation rules and keep prices artificially high." In asking for a committee investigation, the Californians comment that "Enron took advantage of weaknesses in every regulatory structure."
Also on Thursday, Sens. Dianne Feinstein and Maria Cantwell (WA) introduced legislation to reinstate some federal regulations of energy transactions. The bill would grant some regulatory oversight over some so-called derivative transactions to the Commodity Futures Trading Corporation and gives CFTC authority over electronic transactions. It would give FERC oversight over other derivative transactions as well as bilateral and other energy transactions, though the CFTC would retain anti-manipulation oversight authority. In a statement, Feinstein emphasizes the importance of transparency in energy markets and argues that her legislation will further that goal.
Water and Power Subcommittee Examines California Water Issues
The House Resources Subcommittee on Water and Power held a hearing on Thursday, February 14, 2002 on California's Central Valley Project and CALFED's Record of Decision (ROD) on the Bay-Delta restoration project. In addition to the Chair of the Subcommittee, Ken Calvert (Corona), several California committee members attended, including Rep. Cal Dooley (Visalia), George Radanovich (Mariposa), Grace Napolitano (Norwalk), and Hilda Solis (El Monte). The subcommittee heard from the following witnesses: Bennett W. Raley, Assistant Secretary, Water and Science, Department of the Interior; Steve Macaulay, Chief Deputy Director, CA Department of Water Resources; Patrick Wright, Director, CALFED Bay-Delta Program; Dan Nelson, Executive Director, San Luis & Delta-Mendota Water Authority; Walter J. Bishop, General Manager, Contra Costa Water District; Mr. Edward R. Osann, Consultant representing the National Resources Defense Council; John Stovall, General Counsel, Kern County Water Agency; and Timothy Quinn, Vice President, State Water Project Resources, Metropolitan Water District of California.
During extensive questioning by the members, Assistant Secretary Raley admitted that he did not foresee being able to reach the 65 to 75 percent water delivery assurance to contractors south of the Delta, despite Interior's earlier confidence that the minimum level could be met. He also reiterated the Administration's commitment to balance water restoration and environmental concerns in implementing the CALFED ROD, although some members expressed the opinion that the ROD did not show a balance between these competing goals.
Mr. McCauley detailed both near and long-term actions that the State feels could be undertaken to ensure that California's water needs will be met in the 21st century. He also outlined some of the steps being taken to reduce the risk of water shortages in California during the initial phase of the Colorado River plan to reduce California's water take from the River.
Among the witnesses from the water agencies, there was support for the Calvert CALFED reauthorization bill, as well as Senator Feinstein's bill in the Senate. Mr. Osann, however, testified that while the National Resources Defense Council supports the Feinstein bill, it opposes the Calvert bill.
Testimony of the witnesses can be obtained through the Subcommittee's website at: http://www.resourcescommittee.house.gov .
Farm Bill Survives Senate Floor
After a second week of vigorous debate and several amendment battles, the Daschle-Harkin farm bill (S.1731) was approved by the Senate on a 58-40 vote. Provisions in the bill continue to generate controversy between lawmakers — some across party lines, others over geographic and economic interests — setting the stage for a prolonged conference session with the House. Major agricultural interest groups such as the American Meat Institute and the American Farm Bureau Federation are opposed to the Senate version of the farm bill passed yesterday, while the Bush administration maintains that S. 1731's subsidies are too generous.
An amendment adopted last week and authored by Sens. Byron Dorgan (D-N.D.) and Charles E. Grassley (R.-Iowa) to lower crop-payment limits to $250,000 per-farm, per-year and eliminate loopholes that may enable some farms to collect unlimited government subsidies came under fire again from Southern lawmakers who represent cotton and rice interests: crops heavily dependant on subsidization. An attempt to eliminate the Dorgan-Grassley amendment narrowly failed 45-55. Another measure requiring farmers to rent or sell water rights to state governments for conservation purposes also survived.
Meatpacker language restricting meat processors from having possession of cattle or hogs within two weeks of slaughter was preserved after an effort to strip the provision and replace it with a nine-month assessment study failed 46-53. The American Meat Institute is poised to push for deletion of the meatpacker provision from the final version of the farm bill, viewing it as an example of harmful government intrusion that would threaten the efficiency and productivity of the meat industry. Both California Senators Dianne Feinstein and Barbara Boxer voted to eliminate this provision.
Senator Boxer also worked to include a provision in the farm bill that would authorize $70 million to fight Sudden Oak Death Syndrome. Sudden Oak Death, a new and lethal pathogen, has infected 15 plant species in 10 California counties and threatens to harm the California timber industry.
Competing House and Senate farm bills each authorize $73.5 billion over 10 years to fund agricultural programs, though the Senate bill would spend $45 billion in the first five years.
Highway Funding Shortfall Creates Stir Among Congressional Authorizers
In response to an expected $600 million cut in federal-aid highway funds to California next year, Members of Congress from California and other states have sought mitigation, and Gov. Gray Davis wrote President Bush seeking to identify alternatives and maintain or even increase highway funding.
Total highway spending provided in last year's federal budget amounted to $32 billion but that figure was reduced to $23.8 billion upon release of the FY 2003 budget proposal due to the Treasury Department's anticipation of an $8.5 billion decline in gas tax revenue. The cuts would lead to an estimated 20,000 lay-offs in California, according to the California Department of Transportation, and delays or abandonment of various surface transportation projects within the state; consequences that a Davis letter says will have an adverse effect on the health of the state and national economy.
RABA Formula
The Transportation Equity Act for the 21st Century authorized $217.9 billion for surface transportation programs for FY1998 through FY2003. Under TEA-21, federal funding for highway programs was guaranteed a minimal annual level of spending and protected from being accessed by other competing programs through a mechanism that matches highway expenditures to highway revenues. The intent of the Revenue Aligned Budget Authority (RABA) was to ensure a reliable funding stream for states to plan long-term highway projects safely. RABA adjusts funding levels for highway funds based on actual and projected highway user receipts. This revenue consists of excise taxes on fuels and truck-related duties on tire-sales and heavy vehicle usage, and is directed to the Highway Trust Fund. The result was record-level funding for programs in 2000, 2001 and 2002; but, due to a recession and lower-than-estimated gas tax collections, RABA adjustments for 2003 are, for the first time, in the negative; explaining the $4.37 billion decline.
Federal Action
Congressional authorizers from all parties in both houses proceeded to take action legislatively to mitigate the budgeted shortfall. Last week the Chairmen of the Senate Environment and Public Works Committee, (Sen. Jim Jeffords, VT), and the House Transportation and Infrastructure Committee (Rep. Don Young, AK) along with respective ranking members, announced the introduction of legislation that would require highway spending to match the FY 2003 level of obligation ($27.8) authorized in TEA-21. If successful, such a measure would restore $4.4 billion of the reduction by tapping into $19 billion currently sitting in the federal Highway Trust Fund (HTF). California's share would total about $2.5 billion, an increase of $327 million over the proposed amount in the President's budget. Senator Barbara Boxer is a cosponsor of the Highway Funding Restoration Act.
This week, the Senate Subcommittee on Transportation, Wetlands, and Nuclear Safety convened an informational hearing to examine the Administration's FY2003 Budget proposal and to go over the RABA and budget-related reauthorization issues. Mary E. Peters, Chief of the Federal Highway Administration, assured members of the committee in her testimony that the $8 billion reduction in next year's federal-aid highway funds was not a policy decision but a necessary implementation of the law laid out in TEA-21.
Senate Foreign Relations Considers Technology Piracy
The Senate Foreign Relations Committee held a hearing on Tuesday, February 12, to examine the issue of oversees piracy of U. S. intellectual property, such as computer software, movies, videos, and CDs. The Committee heard from several witnesses, including: Under Secretary of State Alan Larson; acting U.S. Attorney for Central California John Gordon; Peter Allgeier, Deputy U. S. trade representative; Jack Valenti, President and CEO, Motion Picture Association of America; Jeff Raikes, Group Vice President, Microsoft; and Hillary Rosen, President and CEO, Recording Industry Association of America.
The Administration witnesses discussed the actions the United States is taking to urge foreign countries to crack down on piracy. Mr. Larson pointed out that the biggest problems with piracy occur in the more advanced developing countries, where there is a growing middle class but enforcement of piracy laws remains lax. The U.S. uses the World Trade Organization, bilateral agreements, and other diplomatic and trade means to negotiate enhanced enforcement efforts.
Mr. Valenti outlined the ease with which movies can be pirated and spread around the world through the Internet. He showed a website to the committee where the recently released motion picture Black Hawk Down could be downloaded and watched for free by anyone with a computer. Mr. Valenti testified that the motion picture industry estimates that it loses between $3 billion and $3.5 billion in revenues annually because of piracy.
Mr. Raikes testified that software piracy will result in the loss of 175,000 jobs by the end of the decade and about $1.6 billion in lost tax revenue annually. Microsoft estimates that its lost sales revenue from Microsoft Office software alone amounts to $1.3 billion.
Further testimony can be obtained from the Committee's website at: http://foreign.senate.gov .
Administration Appeals Offshore Drilling Ruling
The Bush Administration filed an appeal this week of last year's federal ruling giving the state of California greater power to review and restrict oil drilling off the coast. The issue revolves around about 36 previously issued leases owned by oil companies which grant drilling rights but have never been used. New drilling leases have been banned since 1990.
In 2001, a federal court ordered the lease owners to stop all preliminary exploration work on the leases and ruled that the State would have the major role in determining whether any proposed exploration complied with the State's environmental laws. Because the State and a majority of its citizens oppose offshore drilling, it was expected that the State would use the court's ruling to nullify the leases. The Administration appeal, by the Department of the Interior, seeks to overturn that decision. Interior has said, however, that it continues to support the current moratorium on new leases.
In a related action, Senator Barbara Boxer has introduced legislation that would direct Interior to provide the owners with a lease of equivalent value in the Gulf of Mexico in exchange for their California leases. The legislation is co-sponsored by Sen. Mary Landrieu (LA).
U.S. Loses Claim That EU Internet Taxes Unfair
The European Commission denied a claim filed by the United States arguing that the Commission's proposed tax on downloaded music and software is discriminatory. The EU plan requires U.S. companies to charge its European customers the same tax that European companies charge, roughly 15 to 25 percent. The tax does no apply to business-to-business customers.
KCMU Highlights Children's Health Projects in New Reports
Two new reports published by the Kaiser Commission on Medicaid and the Uninsured (KCMU) provide information and background on the impact of Children's Health Insurance Initiatives (CHI) in separate Northern and Southern California jurisdictions. The reports focus on low-income coverage initiatives in Santa Clara County and Los Angeles County. The reports are intended to give policymakers an idea of the lessons learned and best practices associated with such programs for national consideration.
A First Glance at the Children's Health Initiative in Santa Clara County, California, details the CHI's operation, features the key aspects of efforts to expand enrollment, compares the organization of separate available programs, and offers some initial results as to the program's effectiveness. This report notes that Santa Clara is one of the first counties in the nation to extend health care coverage to all children within its jurisdiction.
The second report focuses on Los Angeles County where, due to comprehensive outreach practices, over 100,000 children were successfully enrolled into the Medi-Cal program between 1997 and 1999. Lessons from the Field: Increasing Enrollment in Children's Health Insurance in Los Angeles County presents an assessment of the outreach activities as well as local health coverage trend highlights, and it notes insights gained that may be relevant for other counties and states to consider.
The studies are to be built upon and integrated into a quantitative assessment of progress to be released later this year.
A Kaiser Family Foundation initiative, KCMU is a low-income health care coverage policy institute and forum intended to increase public awareness and expand analytical effort to the policy debate over health coverage and access. Additional copies of the reports are available on the Internet at: http://www.kff.org .
California's 2001 Home Prices Were Up From Prior Year
California's median home prices in 2001 were 10% higher than in 2000, though total sales volume was down, according to data released this week by the California Association of Realtors (CAR). Prices for single family homes in California rose from $241,350 in 2000 to $265,480 in 2001, while condominium prices increased from $186,350 to $205,400 over the same period.
As usual, there were regional variations in the home price data, though every area reported saw at least some increase in price. The sharpest price increases, of about 20%, were found in the High Desert (up from $93,070 to $112,100), Palm Springs/Lower Desert (up from $149,300 to $180,240) and Sacramento (up from $145,200 to $174,160). A 17.8% increase was measured in the Central Valley (up from $133,380 to $157,120). CAR found other double-digit percentage gains in Riverside/San Bernardino (up from $138,560 to $157,210), San Luis Obispo (up from $248,310 to $281,610), Orange County (up from $316,240 to $355,620), Los Angeles (up from $215,900 to $241,370), Santa Barbara County (up from $302,260 to $335,540) and San Diego (up from $269,400 to $298,610). Nearly double-digit growth was found in Northern California (up from $179,120 to $196,510).
With the exception of Ventura County (which rose 6% from $295,080 to $312,770), California regions with flatter, single-digit price growth tended mostly to be in or near the high-priced Bay Area market. CAR found single-digit growth in Monterey (up from $403,600 to $426,270), the San Francisco Bay area (up from $454,560 to $475,900), and highest-priced Santa Clara County (up less than 1% from $521,240 to $524,320).
This week, CAR also released specific figures for the fourth quarter of 2001, showing prices higher than for the prior year by 14% for single family homes and 8% for condominiums. The median single family home sales price was $286,410 in Q4 2001, compared to $251,460 for the period one year before. Condo sales prices for Q4 rose to $211,070 from $195,740. Total sales volume for the quarter was down by 13.4% for condos and 8% for houses as compared with the same period in 2000.
For more information, see http://www.car.org .
Click here to return to the California Institute home page. Or click here to
e-mail.