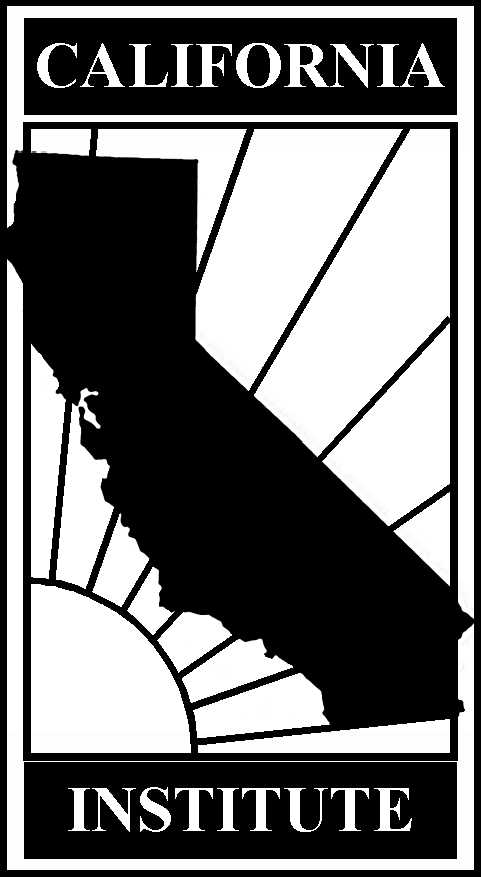 The California Institute for Federal Policy Research
419 New Jersey Avenue, SE, Washington, D.C. 20003
voice: 202-546-3700 fax: 202-546-2390 [email protected] http://www.calinst.org

California Capitol Hill Bulletin

Volume 9, Bulletin 3 — February 7, 2002 [or see pdf version]

---
CONTENTS OF THIS ISSUE
Institute Analysis of FY 2003 Administration Budget Proposal Available on Website
Rep. Nancy Pelosi Sworn in as Minority Whip
Senate Overwhelmingly Restores Food Stamps To Legal Immigrants
Farm Bill Sets Limit on Crop Subsidies
USTR Testifies on Administration's Trade Agenda
Justice Announces INS Appeals Changes
NASA To Move Space Shuttle Modifications to Florida
Delegation Briefing Highlights Progress In California's Fight Against Pierce's Disease
City Government Policies Are Less Significant For Controlling Growth, According to PPIC
Census Releases Data On Nation's Foreign-Born and First Generation Population
---
To expand communications between Washington and California, the California Institute provides periodic faxed bulletins regarding current activity on Capitol Hill which directly impacts our state. Bulletins are published weekly during sessions of Congress, and occasionally during other periods. The e-mail edition is made possible in part by in kind donations from Sun Microsystems and IBM Corp.
---
Institute Analysis of FY 2003 Administration Budget Proposal Available on Website
On Monday, February 4, 2002, President George W. Bush released the Administration's Budget Proposal for Fiscal Year 2003, with recommendations for $2.13 trillion in spending for next year. The California Institute prepared a quick, California-oriented analysis of the proposal, which is available on the Institute's website at http://www.calinst.org/pubs/prbdg03.htm .
While myriad topics are of interest or concern to California and its residents, a few of the notable proposals for the state include:
– increases defense funds by 12% to $370 billion, which will benefit California aerospace firms;
– eliminates SCAAP, which reimburses states for the cost of incarcerating undocumented alien felons, and which awards California about 42 percent of the current $565 million in funding.
– provides $15 million for the CALFED program to restore the San Francisco Bay Delta;
– reaffirms White House support for another round of military base closings in 2005;
– boosts federal science and technology spending by 9% to $57 billion;
– puts an extra $1 billion into education's Title I targeted grants, which benefits California;
– restores food stamp eligibility for many legal immigrants;
– reaffirms Administration support for the National Ignition Facility at Lawrence Livermore Lab;
– seeks to reduce the backlog for INS application processing to six months;
– permanently extends the R&D Tax Credit, which aids California technology companies;
– highlights a sharp decline in federal highway funds to states due to falling gas tax revenues;
– reduces Medicaid payments to public hospitals by $9 billion over five years by dropping the Upper Payment Limit (UPL) to 100% of the Medicare rate, a move fought by California;
– seeks supplemental funds to set a $4,000 Pell Grant maximum award in 2002-2003;
– level funds the Temporary Assistance for Needy Families program at $16.5 billion, as well as Child Care at $2.7 billion; and
– does not repeat last year's call for a FEMA requirement that public buildings purchase private insurance for earthquakes and other natural disasters.
Rep. Nancy Pelosi Sworn in as Minority Whip
On Wednesday, February 6, Rep. Nancy Pelosi (San Francisco) was sworn in as the new House Democratic Whip. She is the first woman in Congressional history to be elected to the office, which is second ranking in the Democratic leadership behind Minority Leader Richard Gephardt (MO). The Whip is the official vote counter for the party and is responsible for pushing the party's agenda.
Rep. Pelosi serves on the Appropriations Committee, and on its subcommittees on Foreign Operations and Labor-HHS-Education, and she is Ranking Democrat on the Permanent Select Committee on Intelligence. She co-chairs the Congressional Biomedical Research Caucus and the Congressional Working Group on China. Pelosi is the first Californian in the top ranks of the Democratic Party in the House since the retirement of Rep. Vic Fazio in 1998, and the first California Member at the Whip post since Rep. Tony Coehlo left the job in 1989.
Senate Overwhelmingly Restores Food Stamps To Legal Immigrants
On Thursday, February 7, 2002, the Senate voted 96-1 to restore food stamp eligibility to legal immigrants who have been in the United States for at least five years. The vote came during consideration of the Farm Bill.
Under the 1996 welfare reform law, food stamps were denied to legal immigrants in most circumstances. Changes in 1998, restored eligibility to many children, disabled, and seniors. Today's action mirrors the President's proposal in the FY03 budget, and does not require a work history fo eligibility.
The proposal, if enacted, is expected to restore food stamp eligibility to about 360,000 legal immigrants. The ten-year cost of the restoration is estimated at $2 billion. The House passed Farm Bill does not contain a similar provision.
Farm Bill Sets Limit on Crop Subsidies
The Senate on Thursday, February 7, passed an amendment to the five-year Farm bill (S.1731) limiting annual government payments to farmers. The amendment, approved by voice vote after a motion to table it was rejected 31-66, may now make the final bill more difficult to pass.
Existing rules enable farmers to receive $460,000 in subsidies for grain, cotton, and soy beans, crops largely grown in, and primarily serving the interests of, Southern states. The approved amendment places a $275,000-per-farm cap on government subsidies.
Supporters of the subsidy cap argue that government payments are overwhelmingly profiting large wealthy farms rather than providing assistance to small family farmers. Opponents contend that payment limits will hurt farmers because they will be discouraged from expanding to cut costs and will incur higher costs in rice and cotton production.
The farm bill stalled on the Senate floor in December with partisan fighting over price supports and land conservation programs. The passage of this amendment, which was introduced by Sen. Charles E. Grassley (R-Iowa), may transform much of the farm bill debate into a regional squabble pitting the Midwest and Great Plains states against the South.
Southern Democrats and Republicans have vowed to vote against the measure if the reduced payment cap survives. Very few California farmers receive any benefit from subsidies.
USTR Testifies on Administration's Trade Agenda
U.S. Trade Representative Robert B. Zoellick testified before the House Ways and Means Committee on Thursday, February 7. Ambassador Zoellick outlined last year's trade negotiations in Doha, Qatar and the Administration's focus for this year.
He testified that the Administration will work closely this year to monitor China's and Taiwan's compliance with their respective accessions to the World Trade Organization. Zoellick, also reiterated Administration's support for ending the application of the Jackson-Vanik requirements to Russia, as it seeks accession to the WTO. He also pushed again for a Free Trade Agreement with the Americas (FTAA), stating that the Administration will begin market-access negotiations on such subjects as agriculture and services by mid-May of this year.
Ambassador Zoellick also called again for Congress to pass the Trade Promotion Act and expand the Andean Trade Preference Act, as well as to reauthorize the Generalized System of Preferences, which provides duty-free treatment for certain imports into the United States.
A copy of the Ambassador Zoellick's complete testimony can be obtained through the Committee's website at: http://www.waysandmeans.house.gov .
Justice Announces INS Appeals Changes
On Wednesday, February 6, Attorney General John Ashcroft announced new rules governing appeals before the Board of Immigration Appeals, which hears arguments on decisions made by immigration judges and the INS. The rules are aimed at eliminating the 56,000 case backlog currently pending and reducing the time it takes to make decisions in the future.
The new rules will allow appeals to be decided by one member of the Board, rather than the three-member panel currently charged with hearing cases. More complicated cases can still be sent up for three-member review. The new rules mandate that the review will also accept the factual findings of the lower tribunal, absent a finding that they are "clearly erroneous," and, as a consequence, prohibits the introduction of new evidence on appeal.
Under the new rules, the Board of Immigration Appeals member will have 90 days to decide the case or send it up to the three-member panel, which will have 180 days to render its decision.
Currently, at least 36,000 appeals have been pending for more than a year, and some 10,000 cases are more than three years old.
More information on the rule change can be obtained through the Justice Department's website at: http://www.justice.gov/opa/pr/2002/February/02_ag_063.htm .
NASA To Move Space Shuttle Modifications to Florida
On Tuesday, February 5, the National Aeronautics and Space Administration announced that it will handle all modification work for the space shuttle orbiters at the Kennedy Space Center in Florida, ending the longstanding practice of conducting mod work in California. All of the orbiters were built at Air Force Plant 42 in Palmdale, and most major shuttle modification work has taken place there as well, but the Florida site has instead been utilized increasingly for alterations and upgrades. The NASA decision jeopardizes 300 employees in Palmdale.
Reacting to the decision, Rep. Buck McKeon (Santa Clarita), who fought successfully for years to maintain the operation in California, was quoted in the L.A. Daily News as saying, "By doing future modification work at the launch site instead of at its conception site, NASA will lose the institutional memory of an experienced work force that cannot be replaced by training." An October letter spearheaded by Rep. McKeon pointed out that moving the work to an area that has never previously performed major modification could place the Shuttle in danger and could cost NASA more money than it saves, because increased funding would be needed to both develop the infrastructure and hire and train the workforce needed to perform the job.
Delegation Briefing Highlights Progress In California's Fight Against Pierce's Disease
In a briefing sponsored by Gov. Gray Davis' Washington office, Bob Wynn, Statewide Coordinator of the Pierce's Disease Control Program (PDCP), presented an update on the status of California's prominent pest control program– proceeding to discuss new developments in the study of Pierce's Disease (PD) and future priorities for the program. Pierce's Disease is a pathogen spread by the glassy-winged sharpshooter. This insect feeds and lays eggs on hundreds of plant species and is known to carry the bacteria that causes Pierce's Disease in grape vines and other diseases in citrus, peach, and almond trees, as well as in ornamental plants such as oleander. The sharpshooter has infested Riverside, San Diego, San Bernardino, Ventura, Orange, Santa Barbara, Los Angeles and Kern counties, and smaller segments of Butte, Contra Costa, Sacramento, Fresno, and Tulare counties.
Funds for the program are used to: contain the spread of the disease; support survey and detection projects; treat infected plants; develop biocontrol methods which suppress sharpshooter egg-laying; promote outreach efforts; and finance research experiments. The California Department of Food and Agriculture (CDFA), the United States Department of Agriculture (USDA), County Agricultural Commissioners, the University of California, and the agriculture industry share the costs and work together to develop a strategy for combating the PD problem. Drawing attention to exhausted program reserves this year, Wynn said that funding to sustain the integrated and comprehensive approach currently in place is needed.
At the briefing, held on Wednesday, February 6, Wynn described the program's success in detecting and containing the spread of the disease. Sacramento and Butte counties are free of the insect, for example, and the only new area of infestation in California is Santa Clara.
Because of the cost of protective treatments to control the artificial spread of PD, Wynn noted that California's nursery industry has been adversely impacted by regulation requirements. The nursery industry, worth $3 billion in California, spends over $4.4 million per year on PDCP compliance costs. Currently, grape and wine growers are compensated at about $7.14 million per year for PD losses through the federal Grape Vine Loss Assistance Program, Wynn proposed the creation of a similar program to relieve the nursery industry.
The USDA will provide $5.2 million for PDCP this year, less than half of last year's allocation. According to a member of the Governor's staff however, the Governor's office is working with the USDA to acquire additional funds for the program.
Pierce's Diseases damages and kills by restricting the flow of fluid within the plant. Presently, there is no cure for the disease, though intensive research efforts are underway. For more information visit the CDFA website at: http://www.cdfa.ca.gov .
City Government Policies Are Less Significant For Controlling Growth, According to PPIC
A new report published by the Public Policy Institute of California (PPIC) assesses the significance of local growth control measures in relation to the state's housing shortfalls, concluding that growth control regulations among California cities are largely uncommon and usually not linked to the absence of homebuilding. Although local measures have some influence, the study suggests that broader market forces and state government policies have more of an impact on high housing prices and slow rates of construction.
The report finds that growth restrictions are more prevalent in the Bay Area than elsewhere in the state, and growth issues were reportedly more controversial there than elsewhere. Bay Area cities adopted an average of 3.5 growth control policies, compared to 2.5 among Central Valley cities, 2.1 in Los Angeles County, and 2.4 in other Southern California cities.
Using data from a survey of city planners, Residential Growth Controls: Which Cities Pass Them and Why? finds more restrictive growth-control policies, such as setting annual limits on the issuance of building permits in only six percent of cities, does little to constrain housing production.
Authors Paul G. Lewis of PPIC and Max Neiman of U.C. Riverside assert that policymakers ought to improve the development process rather than limiting a city's power to regulate residential development. Recommendations include: reducing growth conflicts during zoning and building zone development phases; addressing infrastructure shortfalls; streamlining environmental reviews; and management of litigation over construction defects.
PPIC is a private, non-profit research organization based in San Francisco. A copy of the report can be viewed online at http://www.ppic.org .
Census Releases Data On Nation's Foreign-Born and First Generation Population
The Census Bureau released new data on Thursday, February 7 showing that the foreign-born and first generation U.S. population has reached the highest levels in history. One in five U.S. residents – a total of 56 million people – are either foreign-born or first generation U.S. residents. The report, entitled Profile of the Foreign-Born Population in the United States: 2000, is based on data collected in the March 2000 Current Population Survey.
The report shows California as the state with the greatest number of this population group, 8.8 million. More than 3-in-10 foreign-born people lived in the Los Angeles and New York metropolitan areas alone, according to the data.
The report estimates that this population will continue to grow, because foreign-born women now account for one in five U.S. births, a substantial increase over the one in 20 for which they accounted three decades ago.
Other facts cited by the survey are:
– Mexican immigrants accounted for 25 percent of the foreign-born and first generation population, and Latin America and Asia probably accounted for as many as nine of the 10 leading countries of birth for the U.S. foreign-born in 2000.
– Among foreign-born people who were 25 or older, high-school completion rates ranged from a low of 34 percent for those from Mexico to a high of 95 percent for those from Africa.
The report can be obtained from the Census Bureau website at: http://www.census.gov/prod/2002pubs/p23-206.pdf .

Click here to return to the California Institute home page. Or click here to
e-mail.