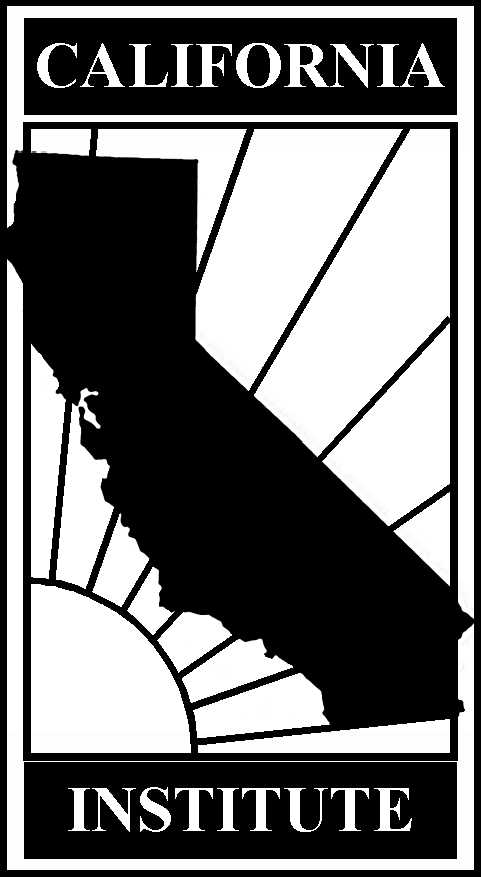 The California Institute for Federal Policy Research
419 New Jersey Avenue, SE, Washington, D.C. 20003
voice: 202-546-3700 fax: 202-546-2390 [email protected] http://www.calinst.org

California Capitol Hill Bulletin

Volume 9, Bulletin 2 — January 31, 2002 [or see pdf version]

---
CONTENTS OF THIS ISSUE
Reps. Dreier And Farr Ask FEMA For Public Buildings Rule Clarification
Senate Energy Committee Hearing on Enron Case Yields Discussion of California Market; FERC To Re-Examine Western Market Power Abuse
Recession and Gas Tax Shortfalls Projected to Cost State Highways and Transit, California Decline in Budget May Be $633 Million
PPIC Finds Slow Welfare Caseload Declines Linked to State Policies
California FMAP Declines Expected to Persist Through 2004
Eshoo Bill On Drug Safety For Children Enacted
California Institute To Prepare Analysis of President's Budget
Three More California Institute Appropriations Analyses Now Online: VA-HUD-Independent Agencies, Transportation, and Energy & Water
---
To expand communications between Washington and California, the California Institute provides periodic faxed bulletins regarding current activity on Capitol Hill which directly impacts our state. Bulletins are published weekly during sessions of Congress, and occasionally during other periods. The e-mail edition is made possible in part by in kind donations from Sun Microsystems and IBM Corp.
---
Reps. Dreier And Farr Ask FEMA For Public Buildings Rule Clarification
On January 17, Reps. David Dreier (San Dimas) and Sam Farr (Monterey), deans of the California Republican and Democratic Delegations, respectively, wrote the Federal Emergency Management Agency asking for clarification of its position on requiring public buildings to insure against natural disasters.
The letter, to FEMA Director Joe Allbaugh, asks for a status report on whether the agency intends to revive its proposal to condition public assistance on the purchase of disaster insurance "given Congress' continued strong stance in the FY 2002 VA-HUD and Independent Agencies Appropriations bill against implementation of the proposal."
The letter stresses the concern that the California delegation has regarding the impact of the proposal on California, given the expense and unavailability of disaster insurance. Director Allbaugh has not yet responded to the letter.
After a year's speculation, California's request for a waiver to expand the State Children's Health Insurance Program (S-CHIP) coverage to 300,000 low-income families is now approved by the federal government. US Secretary of Health Tommy Thompson traveled to California last week to join the Governor in announcing the waiver's approval.
Requested by Governor Gray Davis, the waiver will expand comprehensive and low-cost health insurance coverage to custodial parents, legal guardians, and family caregivers enrolled in the S-CHIP program. To be eligible to qualify families must earn 200% or less of the federal poverty level ($35,000 for a family of four).
S-CHIP was devised under the Balanced Budget Act of 1997. It provides states with federal formula grants to assist uninsured and impoverished children with health insurance through the expansion of Medicaid or the initiation or expansion of supplemental child health insurance programs. California's program known as Healthy Families currently serves over 500,000 children.
Governor Davis had initially planned to delay S-CHIP expansion until 2003 to conserve state funds. With the loss of $400 million in federal matching funds at stake from such a postponement, Davis is now committed to implementing the waiver as soon as this summer; calling on state lawmakers to find money in the budget to fund the program.
Upon last week's S-CHIP announcement, Senator Dianne Feinstein released a statement voicing her satisfaction with the approval of the waiver and advocating further federal action. "Approval of this waiver…is only the first step'" said Feinstein. Seeking to eliminate the waiver process entirely, Senator Feinstein went on to announce her introduction of a measure that would, "give all states the option to enroll parents in S-CHIP."
Information on the Healthy Families Program can be viewed on the Internet at: http://www.healthyfamilies.ca.gov/ .
Senate Energy Committee Hearing on Enron Case Yields Discussion of California Market; FERC To Re-Examine Western Market Power Abuse
On Tuesday, January 29, the Senate Energy and Natural Resources Committee held a hearing to examine the collapse of energy giant Enron, and California's electricity woes became one of the key topics.
Federal Energy Regulatory Commission (FERC) Chairman Pat Wood III stated that FERC will soon investigate whether Enron abused market power and manipulated energy prices to boost profits at the expense of California utilities and consumers.
During his testimony, Wood indicated his support of electricity restructuring, saying, "I disagree with those who claim that the Enron collapse sounds the death knell for competition in energy markets or justifies nationwide reimposition of traditional cost-based regulation of electricity." He also stated that FERC "has monitored the effects of Enron's collapse on energy markets and has not found any substantial spillover effects."
During the hearing, Senator Dianne Feinstein criticized the ability of Enron to keep its pricing and supply schemes secret, which she argued led to price gouging in the California market.
Recession and Gas Tax Shortfalls Projected to Cost State Highways and Transit, California Decline in Budget May Be $633 Million
California is positioned to lose the most money out of an expected $9.1 billion downslope in federal aid to state highway programs throughout the nation, according to federal and state administrators. The threat of a possible $663 million loss in federal highway funds to California upon the release of George Bush's FY 2003 budget next week led Rep. Ellen Tauscher (D-Walnut Creek) to urge the President to find a remedy to the shortfall before the budget is presented.
Next year's shortfalls are attributed to the recession and lower-than-estimated gas tax collections that are used as part of a formula to determine highway construction and maintenance funding through the Transportation and Equity Act for the 21st Century (TEA-21).
Rep. Tauscher, a member of the Transportation Subcommittee on Highways and Transit, is considering a plan that would tap an alternative source of funds from the Federal Highway Trust Fund. Concerned chief members of the House Transportation Committee, led by Chairman Don Young(R-Alaska), released a joint-statement also suggesting the transfer of some of the $18.5 billion currently sitting in the trust fund as a strategy to ameliorate the shortfall. As well, they requested assistance from the Congressional General Accounting Office to verify the administration's budget figures.
The cuts could be a significant blow to Gov. Gray Davis' fiscal plan which is depending on federal funds to finance a proposed increase of $1billion for next year's state transportation projects.
Highway funding reductions for other major states include Texas' loss of $568 million; Florida's loss of $336 million; and New York's loss of $271 million. Transportation funding slashes of such degree would postpone or reduce investments in highway infrastructure and could cost 90,000 jobs nationwide, according to a representative for state highway officials.
PPIC Finds Slow Welfare Caseload Declines Linked to State Policies
A new report published the Public Policy Institute of California (PPIC) examines California's welfare caseload declines and why, notwithstanding a significant 43% decline in the number of welfare recipients since welfare reform, California lags behind the 50% national average and why California is less effective than other large immigrant hub states at reducing the number of welfare recipients within its borders.
Using empirical data, Does California's Welfare Policy Explain the Slower Decline of Its Caseload? finds that levels of state generosity and severity of sanctions associated with post-reform welfare policies have a strong impact on a state's caseload-decline performance. California's lagging effectiveness is explained by its highly generous benefit policies and less severe sanctions for recipients who fail to comply with program requirements, rather than the impact of economic or demographic considerations, according to the report. The study suggests that California's recipiency rates would have dropped by an additional 36 percentage points had the opposite strategies– low benefit rates and more severe sanctions for non-compliance– been adopted.
The authors assert that before welfare reform, caseload variations were largely attributable to demographic and economic considerations; paying particular attention to the severity of California's recession, and the state's higher-than-average trends in immigration and non-marital births. During this time, states had less flexibility in devising policies and welfare rolls were on the rise. Between 1989 and 1996 California's welfare recipiency would have decreased by 5% had the state's economic and demographic trends matched that of the average state, in contrast to the increase of 44% that actually transpired.
Welfare reform through the Temporary Assistance for Needy Families (TANF) program was created under the Personal Responsibility and Work and Reconciliation Act (PRWRA) of 1996 and is scheduled for reauthorization later this year.
PPIC is a private, non-profit research organization. A copy of the report can be viewed online at http://www.ppic.org .
California FMAP Declines Expected to Persist Through 2004
Earlier this month, an analysis by Federal Funds Information for States (FFIS) released new figures indicating that California's share of federal Medicaid assistance funds will remain depressed by an estimated $397 million in FY 2004. The brief expands upon a corresponding analysis presenting FY2003 approximations released in late 2001 (For more information, see, Bulletin, Volume 8, No. 34, (11/15/01).
Federal Medicaid Assistance Percentages (FMAP) are recalculated annually to determine the federal share of Medicaid costs allocated to each state. FMAP figures for each state are defined by the relationship between a state's and the national average per capita personal income over three calender years. The new report not only shows that California can expect a sustained reduction in federal aid for Medicaid relative to current and prior recipiency levels, but also that the state would lose the most FMAP dollars of any state for the second consecutive year.
Of all federal formula entitlements, Medicaid is the largest, providing health care coverage for low-income families and individuals who lack health insurance. California's Medicaid program, Medi-Cal, serves five million Americans every year and is the second-largest source of health care coverage in the state.
Should the FFIS projections prove accurate, California would join only nine other states suffering 2004 FMAP losses. To contact FFIS, see http://www.ffis.org.
Eshoo Bill On Drug Safety For Children Enacted
Shortly before Congress adjourned in December, the House and Senate passed a bill, S. 1789, co-authored by Rep. Anna Eshoo (Atherton), to encourage research for medicines used by children and protect them from improper doses of medication being prescribed.
The bill reauthorizes the pediatric exclusivity provision of the 1997 FDA Modernization Act. According to Rep. Eshoo, "By giving drug companies an incentive of six months of additional market exclusivity, the pediatric exclusivity provision has led the industry to conduct more than 300 pediatric studies in the three years since the initiative was launched." California is home to roughly one third of the nation's biomedical industry.
The bill was signed by the President on January 4, 2002, and became P.L. 107-109.
California Institute To Prepare Analysis of President's Budget
President Bush will release the FY 2003 Budget on Monday, February 4. The California Institute will prepare a quick analysis of issues and funding levels that have an impact on California. The analysis is expected to be sent out late Monday evening (more likely Tuesday morning). If possible, we will attempt to prepare a cursory interim report for late Monday afternoon.
Three More California Institute Appropriations Analyses Now Online: VA-HUD-Independent Agencies, Transportation, and Energy & Water
As of January 31, 2002, several more analyses of California impacts from FY 2002 appropriations conference reports have been added to the California Institute website. Recent additions include assessments of the bills providing funding for VA-HUD-Independent Agencies, Energy & Water, and Transportation. These analyses are in addition to previously-released California-focused assessments of the funding bills for Commerce-Justice-State, Labor-HHS-Education, Agriculture, Interior, and Military Construction.
The analyses are available in text (html) format as well as in printable Adobe Acrobat (pdf). To retrieve the reports, see http://www.calinst.org/publications.htm .
To receive any report via other means (fax, etc.) contact the Institute at 202-546-3700.
Click here to return to the California Institute home page. Or click here to
e-mail.