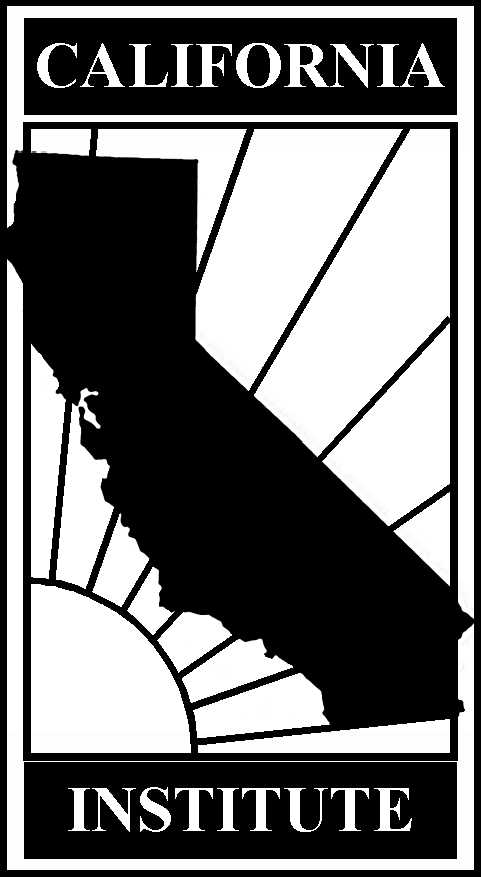 The California Institute for Federal Policy Research
419 New Jersey Avenue, SE, Washington, D.C. 20003
voice: 202-546-3700 fax: 202-546-2390 [email protected] http://www.calinst.org

California Capitol Hill Bulletin

Volume 8, Bulletin 30 — October 11, 2001 [or see pdf version]
---
Pelosi Wins Democratic Whip Job
C.R. Extends Funding Through October 23
Letter Circulating on Retention of Space Shuttle Support Workforce
Ways and Means Approves Fast Track Bill
House Passes Funding Bill for Labor, HHS & Education
LA Airport Officials Brief Staff on Security Measures and Costs; Senate Passes Aviation Security Bill
FERC Postpones Market-Power Action
Judge Finds El Paso Gas Colluded, But Did Not Exercise Market Power
Feinstein Introduces Companion Bill to End Social Security Offsets
New ChevronTexaco to be Headquartered in Bay Area
Study Discusses San Francisco Water Governance Issues
---
To expand communications between Washington and California, the California Institute provides periodic faxed bulletins regarding current activity on Capitol Hill which directly impacts our state. Bulletins are published weekly during sessions of Congress, and occasionally during other periods. The e-mail edition is made possible in part by in kind donations from Sun Microsystems and IBM Corp.
---
Pelosi Wins Democratic Whip Job
Rep. Nancy Pelosi (San Francisco) was elected by the House Democrats as their new Whip on Wednesday, October 10. She is the first woman to be elected to the office in congressional history. The Whip is the second-highest ranking member in the Democratic party leadership. Rep. Pelosi defeated Rep. Steny Hoyer (MD) by a vote of 118-95.
The eight-term San Franciscan will take over her new responsibilities in January. She succeeds Rep. David Bonior (MI), who is relinquishing the job to run for Governor. The Whip is the official vote counter for the party and is responsible for pushing the party's agenda.
Currently, Pelosi serves on the Appropriations Committee, and is Ranking Member of the Permanent Select Committee on Intelligence. She is the first Californian in the top ranks of the Democratic Party in the House since the retirement of Rep. Vic Fazio in 1998, and the first California Member at the Whip post since Rep. Tony Coehlo gave up the job in 1989.
C.R. Extends Funding Through October 23
On Thursday evening, October 11, the House approved by voice vote H.J. Res.68, which keeps the federal government functioning at FY 2001 levels through October 23, which is three weeks into FY 2002. The bill follows on a prior C.R. which is set to expire on October 16. The Senate is expected to approve the extension in the near future.
Letter Circulating on Retention of Space Shuttle Support Workforce
Rep. Buck McKeon (Santa Clarita) is circulating a letter urging NASA not to shift Space Shuttle support work from California to Florida. The letter will be sent to NASA Administrator Dan Goldin, William Readdy, Deputy Associate Administrator, Office of Human Space Flight, and Shuttle Program Manager Ron Dittemore.
Currently, all major OMM (Orbiter Maintenance and Modification) work on the Space Shuttle is conducted at Air Force Plant 42 in Palmdale, California. However, NASA has been considering moving this work to Florida in an attempt it argues may keep costs down on the Shuttle program. The letter expresses concern over the loss of jobs in California if the work is shifted, and also points out that moving the work to an area that has never previously performed major modification could place the Shuttle in danger. Furthermore, the shift could end up costing NASA more money than it saves, because increased funding would be needed to both develop the infrastructure and hire and train the workforce needed to perform the job of Major OMM.
Members interested in signing the letter should contact Harry Henderson in Rep. McKeon's office at x5-1956.
Ways and Means Approves Fast Track Bill
On Wednesday, October 10, the House Ways and Means Committee successfully reported legislation to provide the President with fast-track trade promotion authority. H.R. 3005, introduced by Rep. Bill Thomas (Bakersfield), would allow the President to negotiate agreements with U.S. trading partners that are considered by the Congress on an expedited, non-amendable schedule.
Although Rep. Cal Dooley (Visalia) and two Democratic members of the Ways and Means Committee co-sponsored the legislation, it did not gain further bipartisan support in the Committee, passing by a vote of 26-13. In an effort to bring Democrats on board, the bill includes provisions making labor and environmental issues negotiating objectives of future trade agreements, and prohibiting other countries from weakening their laws on those matters. Nevertheless, opponents argued that the bill lacks the necessary enforcement ability for violations of labor and environmental standards. Their alternative, defeated during the markup, would have included stricter provisions governing those issues.
The Committee adopted an amendment by voice vote during the session that makes anti-corruption standards a negotiating objective for trade agreements.
House Passes Funding Bill for Labor, HHS & Education
By a margin of 373-42 on Thursday evening, October 11, the House passed H.R. 3061, the FY 2002 appropriations bill for the Departments of Labor, Health & Human Services and Education. The California Institute will prepare a more detailed California assessment of the bill in the near future
Due to the presence of Medicare, Medicaid, Supplemental Security Income (SSI) and other major entitlement programs within this appropriations account, the large majority of Labor-HHS-Education funding is mandatory, or not subject to Congressional discretion. While the bill proposes $407 billion in total FY 2002 funding for the Departments of Labor, Health and Human Services and Education and Related Agencies, only 30 percent, or $124 billion, is for discretionary accounts. The remaining 70 percent, or $272 billion, is slated for mandatory programs.
At the Department of Labor, the bill appropriates $14 billion an increase of $401 million above the comparable fiscal year 2001 amount and $588 million above the President's budget request. Included is $5.6 billion for the Workforce Investment Act (WIA), which may receive additional demand in a slowing economy with growing unemployment, and $1.5 billion for Job Corps, a boost of $75 million from FY 2001 and the budget request.
For programs within the Department of Health and Human Services, the bill appropriates a total of $301 billion, an increase of $35 billion above FY 2001. The vast majority of mandatory spending comes under HHS, and just $53 billion of the $301 billion constitutes discretionary program expenditures. The bill provides $1.7 billion for the Substance Abuse Block Grant and $620,000,000 for the community services block grant. It provides $1.7 billion for the Low Income Home Energy Assistance Program, including $300,000,000 in emergency funding for heating and cooling emergencies.
For education programs, the House Labor-H bill provides a total of $49.3 billion, an increase of $4.7 billion above the budget request and reportedly $7 billion above last year's level (adjusted for advance appropriations in fiscal year 2001). For Title I (Education for the Disadvantaged) programs, the bill provides $10.5 billion for grants to local education agencies, which is said to be $1.7 billion above the fiscal year 2001 amount and $1.4 billion above the President's requested level. It provides $1.1 billion in impact aid payments for school districts that are impacted by Federal activities, such as military bases or Indian lands, and it proposes $3.2 billion in school improvement program grants which it calls a new program which consolidates existing teacher training programs as per the as yet unfinished H.R. 1. Bilingual and Immigrant Education programs are funded at $700 million, an increase of $240 million above FY 2001 amount and the budget request, and the bill recommends an overall program funding level for special education programs of $8.8 billion, which would be $1.4 billion above last year's level and $434,481,000 above the Administration's budget request. For Student Financial Aid, the bill provides $12.4 billion, which would be $1.7 billion above last year, and for higher education programs, it would provide $1.9 billion..The bill includes funding to allow the maximum Pell grant to rise to $4,000, $250 above last year and $150 above the budget request.
Also on Thursday, the Senate Appropriations Committee approved a $123 billion version of the labor, health and education spending bill containing similar spending increases by a 29-0 margin.
LA Airport Officials Brief Staff on Security Measures and Costs; Senate Passes Aviation Security Bill
On Thursday, October 11, officials from the City of Los Angeles and from Los Angeles World Airports (LAWA) briefed staff to California Congressional delegation members regarding security efforts underway at the airports under their purview. LAWA administers Los Angeles International, the world's third largest airport, as well as Ontario International, Van Nuys and Palmdale Regional Airports.
Philip J. Depoian, Deputy Executive Director of LAWA, outlined the $1.2 million per day that LAX alone is losing as a consequence of the September 11 terror attacks in New York, Washington and Pennsylvania. He said that half of those costs are lost revenues, the other half increased security costs. He estimated that LAX has lost $30 million in the one month since September 11. He urged support of federal reimbursement to airports and appropriate governing jurisdictions for increased security costs at airports nationwide, a plan akin to economic disaster relief. He cited a recent estimate from the Airport Council International that airports across the nation will spend $1 billion for increased security needs over the next several months.
Depoian expressed support for a Senate aviation security bill, S. 1447, and specifically its provisions to authorize reimbursement of costs airports have incurred for increased security. That measure was unanimously passed by the Senate later on Thursday. In addition, the bill includes provisions to authorize placement of a federal air marshal on all high-risk flights, with priority given to long haul flights such as those destined for California, and the transformation of airport screeners from private low-paid workers to law enforcement personnel under the Department of Justice. Senator Barbara Boxer stated, "By authorizing the placement of federal air marshals on all long haul flights, it will drastically improve security on flights flying to and from California. It also recognizes the tremendous work of our nation's busiest airports, such as those in California, to improve security in recent weeks by providing reimbursements to these facilities for the cost of security upgrades." Lydia H. Kennard, Executive Director of LAWA, stated, "We are delighted to learn of the inclusion in this bill of federal assistance for airports made possible by the hard work of Senator Boxer. Airports across the country and in California have urgent financial needs based on extraordinary security measures that have been taken in the wake of the September 11th attacks."
The source of funds for airport economic relief reimbursement remains in question. House Ways and Means Committee Chairman Bill Thomas (Bakersfield) has scheduled a markup on an economic stimulus package for 9:00 a.m. on Friday, October 12.
During the briefing, Depoian also expressed support for a standalone federal agency, outside of the Federal Aviation Administration, which would be responsible for airport and aviation security functions. To respond to the financial crisis, in addition to federal cost reimbursement, he suggested federal guarantee of outstanding bonds, low interest loans for cash flow purposes, flexibility of passenger facility charge and airport improvement program regulations to allow funds to be used to help meet new security mandates, and making available highway and intermodal transportation grants for ground access improvements necessitated by new security requirements.
Also this week, officials at Sacramento International Airport estimated that the facility stands to lose almost $11 million this year because of reduction in passenger traffic and greater security requirements. According to their estimates, SMF's revenues are expected to drop $8.4 million, due primarily to lower collections in parking fees and payments from terminal concessions, while heightened security measures are expected to cost $2.5 million.
FERC Postpones Market-Power Action
On Thursday, October, 11, the Federal Energy Regulatory Commission (FERC) delayed an investigation which is to be part of an effort to revise the agency's framework regulating prices and authorizing refunds in the California power market.
Under section 206 of the Federal Power Act, FERC is reviewing a proposed change which would allow the agency to order refunds retroactively if it determines that energy sellers have undertaken anticompetitive practices or have charged unjust and unreasonable rates. Nearly one year ago, FERC determined that wholesale electricity marketers had charged unjust and unreasonable rates in the California marked. To date, the Federal Power Act has limited FERC's ability to order retroactive refunds. The action is intended as the second phase in a three-part process begun in September for revising the process by which FERC sets wholesale power transactions at market-based rates.
At its meeting this week, FERC was expected to adopt a more stringent version of its current market-dominance test for granting new sales authority as well as renewals of existing sales authority which are renewed every three years. The new test will be applied to a backlog of rate applications pending at FERC, including power-sales renewals by many who would sell power in California. Trade press reported that the first orders reflecting the new market-dominance test will likely be forwarded to the commission in two weeks. Reportedly the FERC action postponement was partly due to the illness-related absence of FERC Commissioner William Massey, who had been a prime proponent of the new, more stringent market-power test.
Judge Finds El Paso Gas Colluded, But Did Not Exercise Market Power
This week, an Administrative Law Judge at FERC found that Officials at El Paso Corp., parent company of El Paso Natural Gas, violated federal rules and engaged in "blatant collusion" to gain control of the flow of natural gas into California. But Judge Curtis Wagner said that there was insufficient evidence to find that El Paso used that control to withhold pipeline capacity to that would increase profits. He denied the California request for $200 million in refunds. California's Public Utilities Commission (CPUC), Southern California Edison and Pacific Gas and Electric Co. had accused El Paso of creating an artificial shortage in natural gas, costing California and its utilities an additional $3.7 billion in costs for gas as well as for electricity from power plants which run on natural gas. A CPUC attorney stated that the parties will ask FERC to overturn the judge's finding.
Testifying before FERC, a consultant to Southern California Edison noted that before the El Paso pipeline contract took effect in March 2000, natural gas cost less than $3 per million BTUs in California, but by December it had risen to a high of $59 in December 2000.
The judge's ruling dismissed the state's charges that El Paso's actions had manipulated market power in a way that increased their profits via gaming of the gas market. The decision includes taped telephone conversations between executives at two El Paso companies that the judge said demonstrated collusion, thereby securing one-third of the space on the company's interstate pipeline into Southern California.
The PUC and California's utility companies argue that one of El Paso's affiliates, earned profits of $184 million on sales of natural gas to California from March 2000 to March 2001. California's plaintiffs are expected to seek that amount or more — as much as $500 million if FERC reverses the finding on market power and thus allows greater damages. The financial component of the FERC process is independent of the findings of fact. California Attorney General Bill Lockyer is considering filing a new lawsuit against El Paso regarding the same subject.
Feinstein Introduces Companion Bill to End Social Security Offsets
In September, Rep. Buck McKeon (Santa Clarita) and 18 other members of the California Delegation introduced legislation to eliminate Social Security benefit reductions that penalize California public employees. On Thursday, October 11, Senator Dianne Feinstein introduced similar legislation on the Senate side. The legislation repeals two provisions in the current Social Security Act that create this problem: The Windfall Elimination Provision and the Government Pension Offset provision.
Many California teachers, firefighters, police officers and other public employees do not have Social Security payroll taxes deducted from their wages. Under current law, at retirement, if they are also eligible for Social Security benefits, those benefits will be reduced if they receive a pension from the California State Teachers Retirement System (CalSTRS) or the California Public Employee Retirement System (CalPERS). The Windfall Elimination Provision reduces Social Security benefits for retirees who paid into Social Security and also receive a government pension. Private sector retirees receive monthly Social Security checks equal to 90 percent of their first $561 in average monthly career earnings, plus 32 percent of monthly earnings up to $3,381 and 15 percent of earnings above $3,381. Government pensioners, however, are only allowed to receive 40 percent of the first $561 in career monthly earnings — a penalty of $280.50 per month. The Social Security Spousal Offset" reduces the Social Security or disability benefits received by a spouse or widow who is also receiving his or her own pension from a public fund, such as CalSTRS, not coordinated with Social Security.
"Under current law, people who leave jobs in the private sector to become public school teachers in California — or public school teachers who work second jobs during the summer months to help make ends meet — are penalized for it: they lose legitimately earned Social Security benefits. In certain cases, their wives and husbands will lose spousal benefits, too." Senator Feinstein said in a statement. "California faces a teaching crisis, and we need to do everything we can to attract and keep good, qualified people to public school teachers — not make an already difficult job more difficult." See also Bulletin, Vol. 8, No. 28 (9/27/2001).
New ChevronTexaco to be Headquartered in Bay Area
On Wednesday, October 10, ChevronTexaco began operation as a San Francisco-based company. The previous day, shareholders of Chevron Corp. and Texaco Inc. agreed to the $45 billion merger, creating the world's fourth-largest investor-owned oil company, with a market capitalization of $97 billion. Dave O'Reilly, formerly chairman and chief executive officer of Chevron, will hold the same positions at the new company.
Next year, the new company is expected to move its headquarters and administrative operations from its Market Street offices to Chevron Park in San Ramon. ChevronTexaco will have more than 53,000 employees in 180 countries, a refining capacity of 2.2 million barrels per day, and 25,000 retail outlets on six continents.
Study Discusses San Francisco Water Governance Issues
The California Policy Research Center of the University of California recently released a study entitled, " Water Governance in the San Francisco Bay Area: Challenges and Opportunities." The study examines the unique relationship between the San Francisco Public Utilities Commission and the 29 water agencies that are the majority of its wholesale customers.
It emphasizes three governance challenges and opportunities. First, it cites other studies that have shown substantial deferred maintenance of physical infrastructure within the system and points out that most customers have few means to hold the SFPUC accountable for the risks these backlogs represent. Second, it examines the "unregulated monopoly" characteristics of the SFPUC, which contribute to its lack of accountability. Finally, it examines the merits of two broad categories of regional intergovernmental reform. The first involves the SFPUC forming a joint powers agreement that shared planning and funding responsibilities with its wholesale customers. The second alternative is the formation of an independent government agency governed by an elected board.
The entire report, as well as other CPRC reports, is available on its website at: http://www.ucop.edu/cprc .
Click here to return to the California Institute home page. Or click here to
e-mail.