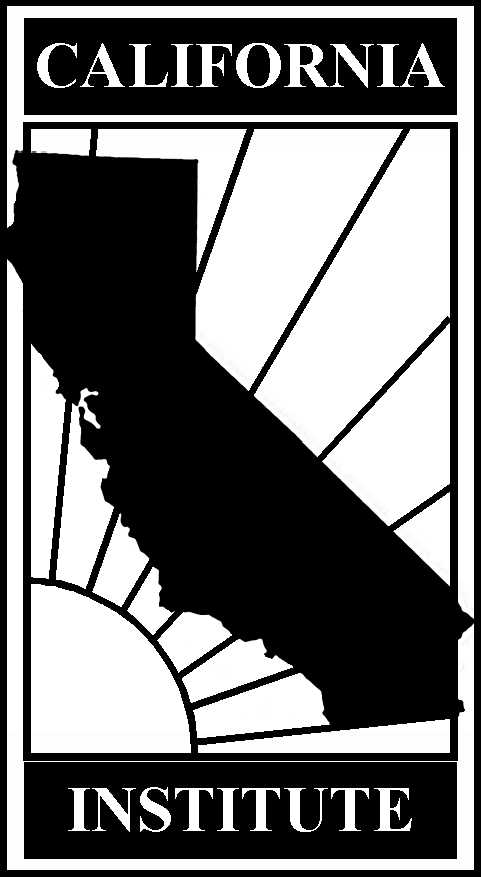 The California Institute for Federal Policy Research
419 New Jersey Avenue, SE, Washington, D.C. 20003
voice: 202-546-3700 fax: 202-546-2390 [email protected] http://www.calinst.org

California Capitol Hill Bulletin

Volume 8, Bulletin 25 — August 2, 2001 [or see pdf version]
---
House Passes Energy Bill, Californians Defeat Amendment to Strip State of Natural Gas Authority; Fusion Included
House Defeats MTBE Waiver; Californians Unite In Support
International Relations Reports EAA After Tightening Export Controls
House Judiciary Subcommittee Marks Up Internet Tax Moratorium; Senate Finance Holds Hearing
Senate Passes Transportation Appropriations with Mexican Truck Restrictions; California Analysis Available on Institute Website
Boxer Amendment on Arsenic Standards Included In VA-HUD Bill
Energy & Natural Resources Passes Golden Gate Recreation Bill
Senate Holds Full Committee Hearing on International Trade
Federal Task Force To Draft Southern California Comprehensive Regional Transportation plan
Pentagon Base Closure Plan Due Friday; Seeks Single Round in 2003
State Funds to Combat Pierce's Disease; Officials Spray in San Jose
PPIC Releases Two Education Reports
PPIC Releases Report on Policy Implications of Unmarried Parents
---
To expand communications between Washington and California, the California Institute provides periodic faxed bulletins regarding current activity on Capitol Hill which directly impacts our state. Bulletins are published weekly during sessions of Congress, and occasionally during other periods. The e-mail edition is made possible in part by in kind donations from Sun Microsystems and IBM Corp.
---
House Passes Energy Bill, Californians Defeat Amendment to Strip State of Natural Gas Authority; Fusion Included
In the wee hours of Thursday morning, August 2, the House of Representatives approved H.R. 4, a comprehensive package of energy legislation much of which had been sought vigorously by President George W. Bush.
Thanks to a concerted effort by the nearly unanimous bipartisan California Congressional delegation, Congress defeated, on a 154-275 vote, an amendment backed by Texas members to strip the California Public Utilities Commission of its authority to regulate natural gas pipelines and give that authority instead to the Federal Energy Regulatory Commission (FERC). Rep. Gene Green (TX) stated that he offered the amendment, which would have changed a portion of the Natural Gas Act by specifying that "the term 'State' shall not include the State of California," because the natural gas pipeline capacity within the state's borders is less than the capacity arriving at the border, creating an alleged bottleneck.
A letter circulated before the vote by Reps. Henry Waxman (Los Angeles) and Sam Farr (Carmel) criticized the amendment because it "would deny California – and only California – the ability to regulate pipelines that are wholly within the state's borders," adding, "It places California at the mercy of FERC, which has shown little interest in the welfare of California's consumers." Rep. Zoe Lofgren called the amendment, "the Texas equivalent of a Bronx cheer."
A letter by Rep. George Radanovich (Mariposa) called the amendment "anti-California" and "an inappropriate remedy for a problem that may not exist." He noted that the energy bill already included language requested by Rep. Duncan Hunter (El Cajon) "that would require the Secretary of Energy and the Chairman of FERC to in the western region to make sure that we build the infrastructure we really need for the growing demand in the region. In particular, the study would address an apparent inconsistency between where the interstate pipelines have been planning to expand versus where the electric generation plants that are the expected users of this natural gas are being built." He adds that, "If there is indeed a mismatch in capacity, it should become apparent in that study. So the suggestion of leaping to a jurisdictional power grab by the federal government before we are even sure there is a problem is entirely inappropriate."
Rep. Jerry Lewis (Redlands) commented that California is unique in its size (he noted that several Eastern states could fit in his district alone) and that the State should be able to make its own energy decisions. He agreed that there are concerns about capacity, but stated that transferring authority to FERC is not the right way to do it.
Rep. Waxman cited recent price shift statistics to argue that the problem is not the size of the pipeline but market manipulation by outside suppliers such as El Paso Natural Gas and its subsidiaries. He noted that El Paso Natural Gas lost its rights to control pipeline capacity ended on June 1, and stated that the gas price at the Southern California border dropped from $10 per million BTUs on May 31 to $3.50 per mBTU the next week. He argued that the El Paso Natural Gas subsidiary had manipulated its capacity on the interstate pipeline in order to raise rates and reap higher profits. He also noted that Southern California Gas is building four new pipelines which will be online by this winter's peak gas season, and that the Green amendment would have complicated that expansion.
The House-passed bill included a slightly modified version of the Fusion Energy Sciences Act of 2001, which was introduced earlier this year by Congresswoman Zoe Lofgren and a bipartisan cross-section of colleagues, including many Californians. Among other things, the bill requires the Secretary of Energy to develop a plan for U.S. construction of a magnetic fusion burning plasma experiment, with the plan to be reviewed by the National Academy of Sciences and transmitted to Congress by July 2004. It also authorizes U.S. participation in an international venture with similar goals, and authorizes $320 million in FY02 and $335 million in FY03 for necessary fusion research and development and for other fusion-related purposes. California perennially wins a large share of federal fusion research funds.
Another amendment authored by Rep. Waxman was defeated on a vote of 154 to 274. It would have directed FERC to impose cost-of-service based rates on electricity generators selling in the Western market for 18 months, until new power supplies come on line and to exempt new power plants from this requirement. Governor Gray Davis and other California officials, as well as many California Members of Congress have argued that FERC should impose price mitigation measures and, if it continues to refuse such action, that Congress should force FERC to do so.
The Senate Energy and Natural Resources Committee began consideration of its version of the bill on Thursday, focusing on less controversial elements, and it is expected to continue deliberations in September.
House Defeats MTBE Waiver; Californians Unite In Support
During consideration of the National Energy Policy Act, H.R. 4, Representatives Chris Cox (Newport Beach) and Henry Waxman (Los Angeles) offered a floor amendment that would have granted California a waiver from the two percent oxygenate requirement of the Clean Air Act. Although all 50 members of the California delegation that voted on the amendment supported its passage, the amendment was defeated by a vote of 125-300.
California has long sought the waiver, administratively and legislatively, because the use of the oxygenate MTBE has contaminated drinking water in the state. Without the waiver, California will need to use ethanol as an oxygenate, increasing the cost of gas. The state has shown that it can refine clean-burning gasoline without the use of an oxygenate. See, Bulletin, Vol. 8, Nos. 19 (6/14/01), 20 (6/21/01), 21 (6/29/01) & 23 (7/19/01).
International Relations Reports EAA After Tightening Export Controls
On Wednesday, August 1, the House International Relations Committee reported H.R. 2581 by a vote of 26-7, after adopting almost 30 amendments that strengthen the Administration's ability to restrict the export of dual-use (i.e., commercial and military) U.S. products.
Using as a base H.R. 2581, which was identical to the Senate bill, S.149 with two exceptions, the Committee began by approving several amendments jointly offered by Chairman Henry Hyde (IL) and Ranking Minority Member Tom Lantos (San Mateo). The first, approved by a vote of 29-5, strengthens the role of the Secretaries of Defense and State in overruling Department of Commerce decisions on the National Security Control List. Whereas the Senate bill restricts items that "would" pose a "substantial" threat to national security, the Hyde/Lantos amendment relaxes the standard for denial of a license to items that "could" pose a "threat" to national security.
The Committee also adopted, by a vote of 25-8, an en bloc amendment by Rep. Lantos that prohibits the export of items of torture to countries that engage in torture, and prohibits pharmaceutical companies from engaging in experimental treatments in foreign countries that would not be allowed in the United States. A third amendment by Reps. Hyde and Lantos provides a presumption of denial of a license to items that potentially could be used in the proliferation of weapons of mass destruction when the importing country is engaged in proliferating those weapons. The vote on that amendment was 30-7. Once the pattern was established that opposition to the amendments was limited to a handful of votes, Rep. Amo Houghton (NY) suggested the remaining amendments, about 23, be offered en bloc, which was accepted and that amendment was approved by voice vote. Opponents of the amendments, including Rep. Houghton and Rep. Robert Menendez (NJ), argued that they add layers of bureaucracy to the export control regime which will delay, if not ultimately prohibit, exports of widely available products by U.S. companies.
Also approved by voice vote was an amendment offered by Reps. Howard Berman (Valley Village) and Dana Rohrabacher (Huntington Beach). It returns control of the export of commercial communications satellites to the Department of Commerce. The State Department had been given control over commercial satellites about two years ago following concerns over the transfer of sensitive technology to the Chinese. Since that time, however, the U.S. share of the global commercial communications satellite industry has dropped from 75 percent to 45 percent.
The vote to report the bill was 26-7. Meanwhile, the Senate leadership acknowledged on Wednesday that the Senate's Export Administration Act, S. 149, would not be brought to the Senate floor before the August recess. It is expected to be considered the week of September 4, with at least two days of debate.
House Judiciary Subcommittee Marks Up Internet Tax Moratorium; Senate Finance Holds Hearing
The House Judiciary Subcommittee on Commercial and Administration Law marked up H. R. 1552 on Thursday, August 2. The bill, introduced by Rep. Chris Cox (Newport Beach), extends for five years the moratorium on Internet access taxes, and permanently bans the imposition of multiple and discriminatory taxes on Internet transactions. It was reported out by voice vote. The current three year moratorium expires on October 21, 2001.
During consideration of the bill, two amendments were raised and subsequently disposed of by points of order. The first, offered by Rep. George Gekas (PA), would have triggered an end to the moratorium before the five years, if the percentage of electronic transactions conducted over the Internet reached five percent of total retail transactions. Mr. Gekas withdrew his amendment when the point of order was raised. The second amendment, offered by Rep. Mel Watt (NC), would have authorized the states to continue to pursue efforts to establish a compact on the simplification of sales and use taxes on Internet and brick and mortar transactions. The Chair, Bob Barr (GA), sustained the point of order against the amendment.
On the Senate side, the Finance Committee held a hearing on the Internet tax moratorium on Wednesday, August 1. The panel heard from a number of witnesses, including: Frank Shafroth, Director of the Office of State Federal Relations, National Governors Association; and, The Honorable Steven Rauschenberger, Senator, Illinois Senate, on behalf of the National Conference of State Legislatures.
Mr. Shafroth of the NGA testified in support of S. 512, which would provide states with the authority to require remote sellers to collect state and local sales taxes, as well as extend the Internet Tax Freedom Act. He also noted that Florida and Texas are the two most recent of 16 states that have enacted streamlined sales tax laws this year. Also 32 states are participating in the Streamlined Sales Tax Project. Last January, the participating states voted unanimously to adopt the multistate streamlined sales and use tax agreement that set the parameters for states to participate in a joint effort to simplify and modernize sales and use tax administration to substantially reduce the burden of tax compliance, according to Mr. Shafroth's testimony. He stressed that the goal of the NGA was to ensure that all parties with an interest in Internet transactions were playing on a level field.
Mr. Rauschenberger also testified in support of a streamlined sales and use tax collection system to more efficiently collect the transactional taxes legally imposed by the states. He stressed that state legislatures are equally concerned about the impact that sales tax free electronic commerce transactions have on state revenues and the unfair competitive burden it has on small main street businesses. Mr. Rauschenberger cited a report by the Center for Business and Economic Research at the University of Tennessee which estimates that in 2003 alone states will lose $11 billion in sales tax revenue because of the growth of electronic commerce.
Other witnesses were: Tom Woodward, Assistant Director for Tax Analysis, Congressional Budget Office; David Bullington, Vice President of Taxation, Wal-Mart; Frank Julian, Vice President and Tax Counsel, Federated Department Stores, Inc., Jeff Friedman, KPMG; and Dr. Michael Grieve, John G. Searle Scholar, American Enterprise Institute. Testimony of all of the witnesses is available on the Committee's website at: http://www.senate.gov/~finance .
Senate Passes Transportation Appropriations with Mexican Truck Restrictions; California Analysis Available on Institute Website
Despite several efforts to filibuster the bill, the Senate on Wednesday, August 1, passed the FY02 Transportation Appropriations bill with strong restrictions on the ability of Mexican-registered trucks to operate in the United States.
Among the requirements in the amendment, authored by Sen. Patty Murray (WA), are border inspections for Mexican trucks, safety audits of trucking companies at their Mexican locations, and insurance coverage provided by U.S. companies. Only if the trucks and companies passed these requirements would they be allowed to operate beyond the 20-mile border zone in the United States. The House passed an out and out ban on Mexican trucks operating beyond the 20-mile zone in its Transportation Appropriations bill. See, Bulletin, Vol. 8, Nos. 21 (6/29/01), 22 (7/12/01), & 23 (7/19/01).
Opponents of the amendment argue that it discriminates against Mexican trucks, as Canadian trucks are not subjected to such stringent requirements. However, proponents argue that Mexican trucks have proven to be less safe than U.S. and Canada trucks and the restrictions are required for public safety.
President Bush, in keeping with NAFTA requirements, had proposed opening the U.S. border to Mexican trucks in January of 2002. Administration officials have indicated that Bush would veto the Transportation Appropriations bill if it contained the trucking restrictions. Opponents, including Sens. John McCain (AZ) and Phil Gramm (TX) vowed to continue to fight the provisions through conference.
An examination of the Senate Transportation Appropriations bill from a California perspective is now available on the California Institute website, at http://www.calinst.org/pubs/trap02s.htm . A similar review of the House counterpart measure is also available.
Boxer Amendment on Arsenic Standards Included In VA-HUD Bill
During Senate consideration of the FY02 Veterans, Housing & Urban Development, and Related Agencies Appropriations bill on Wednesday, August 1, Senator Barbara Boxer successfully included an amendment on arsenic in drinking water. The amendment requires the Bush Administration to immediately set a new standard for arsenic in drinking water. The Senate approved its version of the $84 billion VA-HUD spending bill, H.R. 2620, on Thursday, August 2, on a vote of 94 to 5.
The Clinton Administration had set a new standard that would have required arsenic in drinking water not to exceed 10 parts per billion (ppb). The Bush Administration placed the implementation of that standard on hold, and did not meet the June 22nd deadline for establishing a new standard. Consequently, the old standard of 50 ppb, set in 1942, remains in effect. The Boxer amendment requires that a new standard be set immediately. Also, it would require that individuals living in communities with drinking water containing arsenic at levels higher than 5 ppb to be notified immediately and to receive specific information about the harms associated with these specific levels of arsenic. The Institute intends to prepare an analysis of California provisions in the House and Senate versions of the VA-HUD bill in the coming weeks.
Energy & Natural Resources Passes Golden Gate Recreation Bill
On Thursday, August 2, the Senate Energy and Natural Resources Committee reported legislation adding 4,700 acres to the Golden Gate National Recreation Area in San Mateo County. The bill, S. 941, was sponsored by Sens. Dianne Feinstein and Barbara Boxer. The land added to the park includes a 4,262 acre parcel known as the Rancho Corral de Tierra. The bill would also reauthorize the Golden Gate National Recreation Area and Point Reyes National Seashore Advisory Commission for another 10 years. The Commission was established by Congress in 1972 to provide for the exchange of ideas between the National Park Service and the public. Similar legislation, H.R. 1953, has been introduced by Rep. Tom Lantos (San Mateo) and other California members representing the San Francisco Bay area.
Senate Holds Full Committee Hearing on International Trade
On Wednesday, August 1, the Senate Committee on Commerce, Science and Transportation held a hearing on international trade. The hearing, entitled Trade Agreements: Promises Made vs. Promises Kept, examined the status of current U.S. international trade agreements and discussed the proposed benefits versus actual effects. Testifying before the committee were the following witnesses: the Honorable Donald Evans, Secretary of the Department of Commerce; Dr. Edward Luttwak, Author, Turbo Capitalism, Center for Strategic and International Studies; Mr. Alan Tonelson, Author, Race to the Bottom, Research Fellow, U.S. Business and Industry Council; and Mr. Daniel Price, Trade and Investment Counsel, Organization for International Investment.
In his opening statement Committee Chair, Senator Ernest Hollings (SC) argued that each of the numerous trade agreements has brought declines in U.S. manufacturing employment, increases in U.S. trade deficits, and increased investment by U.S. based manufacturers in factories outside of the U.S. in order to send products back to the United States. Ranking Member Senator John McCain (AZ), on the other hand, argued that trade agreements enable domestic expansion, reduce foreign barriers to U.S. products and industries, and ensure that the U.S. remains competitive in the international marketplace.
Secretary Evans testified that the U.S. must "get back in the international trade game" to break down barriers to U.S. exports and improve job opportunities for Americans. He stressed that Congress and the President need to reach agreement on the scope and goals of trade negotiations and can do this through Trade Promotion Authority (TPA – formerly called fast-track). He pointed out that although there are more than 130 preferential trade agreements in the world, the U.S. only belongs to two and argued that Congress needs to strengthen the President's ability to negotiate trade agreements. Evans indicated that he has made compliance with, and enforcement of, trade agreements the highest priority for International Trade Administration.
Testimony of Secretary Evans and that of all the witnesses can be viewed on the Committee's website at http://www.senate.gov/~commerce .
Federal Task Force To Draft Southern California Comprehensive Regional Transportation plan
Secretary of the U.S. Department of Transportation, Norman Y. Mineta announced plans recently for a task force charged with drafting a comprehensive regional transportation plan for Southern California. The task force, which will be made up of Transportation Department and Federal Aviation Administration officials and local government and regional airport representatives, will develop an intermodal plan that will include ground, rail, and air transportation.
According to press reports, Los Angeles officials can weigh the draft plan for boosting capacity at Southern California Regional airports against an already proposed $12 billion LAX expansion. The LAX Expansion Proposal is designed to serve 89 million passengers a year and calls for LAX to build one new terminal, several more cargo facilities, massive new access roads and a light-rail station connecting the city's Metro Rail train to the airport. This LAX Expansion plan has been opposed by some local, state and federal officials, including 12 Southern California House members who in May sent a letter to Secretary Mineta asking for his support.
Mineta's announcement about the federal task force reportedly came during a Capitol Hill meeting with lawmakers, including members of the Los Angeles City Council and the County Board of Supervisors. The Los Angeles Airport Commission will decide between the LAX Expansion proposal or more regional expansion as supported by the bipartisan coalition of House members. The members of the commission will be appointed by Los Angeles' new Mayor, James K. Hahn.
Pentagon Base Closure Plan Due Friday; Seeks Single Round in 2003
On Thursday, August 2, the Department of Defense announced that it is drafting a legislative proposal calling for a new single round of base closures in 2003. Proponents called the proposal, which they hope to deliver to Congress on August 3, "an improvement over the process used in the previous rounds of infrastructure reductions." The plan, to be called the Efficient Facilities Initiative of 2001 (EFI), would base decisions asset needs, the availability of DoD installations worldwide, and the results of an overseas basing review to be conducted upon completion of the Quadrennial Defense Review.
At a press briefing, Defense Under Secretary for Acquisition, Technology and Logistics Pete Aldridge said that under the proposal, if approved, the Secretary of Defense would conduct a comprehensive review of all DoD installations, with final DoD recommendations made to an independent nine-member commission by March 14, 2003. That commission would then review the recommendations and send its own to the President by July 7, 2003. As in past BRAC rounds, the president would have two weeks (until July 22, 2003) to accept or reject the commission's recommendations on an "all or none" basis. If rejected, the commission shall provide revised recommendations to the president by Aug. 18, 2003. Once decisions were finalized, the Pentagon would be given six years to complete the closure process.
Still in question is whether the commission will have as much authority as in prior rounds. Unresolved issues include whether the Secretary of Defense would be able to prevent the commission from adding to the list and the role of Congress and the White House in naming commission members.
The Administration believes that there is a 25% surplus in military facilities at present, and Administration officials have on several occasions commented that a base closure round or rounds would be necessary. While closures are likely to save money in the final analysis, the Pentagon will need to spend in excess of $10 billion initially to pay for environmental cleanup costs. During four rounds of military base closures in 1988, 1991, 1993 and 1995, California bore a vastly disproportionate share of the burden, shouldering 60% of the nation's net personnel cuts despite having housed only 15% of the nation's personnel before the closures began.
During a hearing which she chaired on July 31, Senator Dianne Feinstein commented that, "It seems strange to even consider a round of base closings when we haven't yet paid the tab for the last round" Feinstein has recently taken over as chair of the Senate Appropriations Subcommittee on Military Construction.
State Funds to Combat Pierce's Disease; Officials Spray in San Jose
On July 25, Governor Gray Davis approved a $25 million plan to prevent the spread of Pierce's Disease in California's vineyards. To date Pierce's disease, which is spread by the Glass-Winged Sharpshooter, has devastated more than 1,000 acres of grapevines and caused an estimated $30 million in damage. On Wednesday July 27, Davis signed legislation to provide funds for research and containment of the Glassy-Winged Sharpshooter.
The legislation, AB 1394 by Assemblymember Patricia Wiggins (Santa Rosa), requires the Secretary of California's Department of Food and Agriculture (CDFA) to create the Pierce's Disease and Glassy-Winger Sharpshooter Board. The bill also provided for an annual assessment to be paid by grape processors for the purposes of research of integrated pest management and other sustainable industry practices. This assessment is estimated to generate $5 million a year for the next five years. Despite the assessment required of grape processors, the bill was heavily supported by the California Association of Winegrape Growers, the Wine Institute, and Family Winemakers of California.
On July 25, public officials began pesticide ground spraying in Santa Clara County following the discovery of two adult GWSS. The finds come on the heels of the discovery of adults, egg masses and nymphs in June. Previously targeted ground spraying inside vineyards and surrounding host habitat has been used in heavily infested areas in Temecula, Tulare, Fresno and Sacramento counties.
For more information on the bill and the issue of Pierce's Disease please visit the CDFA Glassy-Winged Sharpshooter web page at http://www.cdfa.ca.gov/gwss .
PPIC Releases Two Education Reports
The Public Policy Institute of California recently released two education related reports entitled School Finance and California's Master Plan for Education and Math Matters: The Links Between High School Curriculum, College Graduation, and Earnings. The first is a result of the efforts of a team of scholars charged with investigating school finance and governance concerns identified by legislative staff on the State Legislature's Joint Committee to Develop a Master Plan for Education. The report provides a look at links between resources, cost, and student achievement and was presented to the Joint Committee. The second report examines the relationship between math courses students take in high school, whether they graduate from college and their earnings in the labor force 10 years after graduating from high school. The report finds that math curriculum has a positive effect on college graduation and earnings. Both reports can be viewed on the organization's website at http://www.ppic.org .
PPIC Releases Report on Policy Implications of Unmarried Parents
The Public Policy Institute of California recently released a report entitled Unmarried Parents, Fragile Families: New Evidence from Oakland. The report is an analysis of both a survey of 250 families with unmarried parents in Oakland and the tracking of the parents' relationship for one year from the time of their child's birth. Results of the study show that about half of the parents were living together when their child was born; after one year 10% of those couples were married, while 75% were still living together.
In the report, researchers use the results of the study to examine policy implications, arguing that recent federal attempts to improve children's well-being by promoting marriage and assisting single parents may be missing a significant but unexpected target, unmarried parents who live together. Researchers argue that programs focusing on maintaining relationships, stabilizing families and facilitating transition to marriage are likely to have the highest chances of success among cohabitating parents. The report argues that new proposals under Temporary Assistance for Needy Families (TANF) to broaden eligibility criteria for in-kind assistance and to eliminate distinctions between single parent and two parent families in receiving cash assistance may help these fragile families remain intact. This report can be viewed in its entirety at http://www.ppic.org .
Click here to return to the California Institute home page. Or click here to
e-mail.