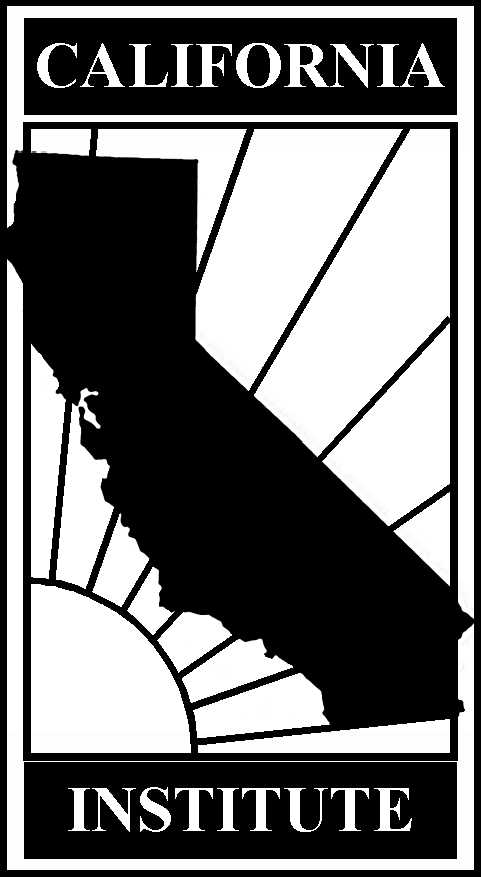 The California Institute for Federal Policy Research
419 New Jersey Avenue, SE, Washington, D.C. 20003
voice: 202-546-3700 fax: 202-546-2390 [email protected] http://www.calinst.org

California Capitol Hill Bulletin

Volume 8, Bulletin 15 — May 10, 2001 [or see pdf version]
---
Delegation Sends Letter Opposing FEMA Earthquake Rule
Energy & Commerce Subcommittee Considers and Passes California Energy Bill
Energy Bill Changes: Bono Amendments Approved To Strengthen Conservation at Federal Facilities and Add A LIHEAP Emergency Fund
House Education Committee Approves ESEA Renewal
Lofgren, Californians Introduce Fusion Energy Sciences Act of 2001, Seek Cosponsors
Commerce Holds Oversight Hearing on FDA Modernization
California Farm Bureau Federation Holds California Briefing
PPIC Releases Population Mobility and Income Inequality Report
California's Urban Areas Lead The Nation In Traffic Congestion
Senate Subcommittee Holds ESA Oversight Hearing
---
To expand communications between Washington and California, the California Institute provides periodic faxed bulletins regarding current activity on Capitol Hill which directly impacts our state. Bulletins are published weekly during sessions of Congress, and occasionally during other periods. The e-mail edition is made possible in part by in kind donations from Sun Microsystems and IBM Corp.
---
Delegation Sends Letter Opposing FEMA Earthquake Rule
The California Congressional Delegation sent a letter to Chair James Walsh (NY) and Ranking Member Alan Mollohan (WV) of the VA-HUD Appropriations Subcommittee asking for their leadership in opposing FEMA's promulgation of a rule requiring public buildings to obtain private insurance as a condition of receiving federal disaster aid. See, Bulletin, Vol. 8, No. 14 (5/4/01). Forty-nine members of the delegation signed the letter.
It asks Walsh and Mollohan to express their concerns to FEMA Director Joseph Allbaugh when he testifies before the subcommittee and to prevent the promulgation of a rule until such time as the agency provides Congress with an "acceptable, comprehensive" study of the insurance issue.
In 1999-2000, the bipartisan congressional delegation, in a coordinated effort with the Governor and many state and local California officials, was successful in turning back an effort by FEMA to impose harsh natural disaster insurance requirements on public buildings.
Energy & Commerce Subcommittee Considers and Passes California Energy Bill
On Thursday, May 10, the House Energy & Commerce Subcommittee on Energy and Air Quality marked up and passed a revised Chairman's substitute for H.R.1647, the Electricity Emergency Act of 2001, which seeks to address the crisis facing California and its energy market. The bill now moves to full committee markup, expected as early as next week. Debate and statements are summarized here; details of the Subcommittee's actions are described in the next article.
Calling it "the only game in town," Subcommittee Chair Joe Barton (TX) commented that the bill will not eliminate blackouts this summer but will reduce the likelihood for them if it can be passed and signed quickly. He said the bill allows independent generators known as qualifying facilities(QFs) to sell to third parties, helps increase supply of energy, allows temporary use of double daylight savings time, and allows the federal government to step in and aid in the transmission line expansion along the Central Valley corridor known as Path 15, to be repaid via transmission fees and possible future sale. He commented that his new substitute bill drops a number of provisions which caused earlier disagreement.
Subcommittee Ranking Member Rick Boucher (VA) appreciated the Chairman's efforts to find a bipartisan solution, and praised his dropping of controversial hydroelectric provisions and provisions opening up wider the siting of transmission lines on federal lands. However, Boucher criticized the bill for not including price mitigation other than during stage alerts. He stated that he supported amendments by Reps. Waxman (temporary price cap), Boucher himself (natural gas transmission prices), and Markey (requiring federal facilities to cut power usage during stage alerts).
Full Committee Chair Billy Tauzin (LA) argued that price caps would discourage generators in neighboring states from selling surplus power to California, and he noted several looming problems for the state: generators are running out of emissions credit, two nuclear power plants may need to go offline for a time this summer, and water supplies are limited.
Rep. Henry Waxman (Los Angeles) commented that California's power woes are the result of market failure and widespread price discrimination. He said that peak demand in California is roughly the same as it has been for years, and noted that eight new power plants are under construction and five more are about to be constructed. California used only 32,000 MW of power on Monday, well below the 1990 level of 50,000, but there were 12,000 MW of power offline. So California's prices have skyrocketed from $30 per MW in 1999 to over $300 per MW in 2000. Waxman noted that this summer's blackouts could cost the state $22 billion. Arguing in support of his temporary price cap amendment, Waxman commented, "We have an energy supply deficit, and we need a timeout to stabilize the market."
Rep. Tom Sawyer (OH) called the bill reactive, and well-intentioned but confusing, and he supported provisions which direct that Path 15 expansion be conducted in coordination with state officials. Full Committee Ranking Democrat John Dingell (MI) opined that the Federal Power Act requires FERC to reassess its 1996 approval of California's flawed deregulation scheme. He said that the bill may worsen the situation by weakening consumer protections. He called the bill "a fine contribution to chaos and disorder." Rep. John Shimkus (IL) expressed displeasure at the removal from the bill of provisions streamlining siting of transmission lines on federal lands, and lauded the bill as increasing supplies and lowering demand this summer. While not a member of the subcommittee, Full Committee member Jane Harman (Rolling Hills) was permitted to attend the markup in an ex-officio capacity.
Rep. George Radanovich (Mariposa) argued that the California crisis is of the state's own making, but he did support a number of provisions of the bill, including granting authority to QFs to negotiate private contracts, upgrades to Path 15, and emergency response provisions, though he did express concern with a no-net NOx emission. He stated that he will not support price caps because "I do not want to make the investment climate in Uganda look better than in California."
Rep. Mary Bono (Palm Springs) also lauded provisions to allow QFs to sell power on the electricity grid and to upgrade Path 15. She stated that she would offer two amendments: one to add additional funding to LIHEAP to help California, and a second to require greater conservation at federal facilities.
Rep Christopher Cox (Newport Beach) expressed doubt that the legislative process can move fast enough to avert blackouts this summer. He commented that in addition to the considerable focus on long-term solutions, short-term solutions are also needed. He noted the California Energy Commission report which estimated that, despite state efforts to bring 5,000 additional MW online by this summer, only 1,700 new MW actually will be added by July 1 and 3,700 additional MW will be available by September 1.
Energy Bill Changes: Bono Amendments Approved To Strengthen Conservation at Federal Facilities and Add A LIHEAP Emergency Fund
During the markup on May 10, the Energy and Air Quality Subcommittee considered a substitute amendment by Chairman Joe Barton (TX). The Chairman commented that the substitute includes Path 15 construction, increases supply, reduces demand, allows California's Governor to adjust state environmental standards which exceed EPA standards without petitioning EPA, and specifically does not include price caps. He did offer to discuss including price-oriented provisions which did not amount to caps.
Rep. Mary Bono offered an amendment to boost from 10% to 20% the portion of federal facility power usage. Rep. Henry Waxman spoke in favor of the Bono amendment, which was approved unanimously by voice vote. Rep. Karen McCarthy (MO) withdrew a less stringent amendment, which would have left the federal facility reduction at 10% but offered incentives to move to 20% cuts.
A second Bono amendment was also approved by voice vote. The change added a provision to the Low-Income Home Energy Assistance Program (LIHEAP) to specifically fund (at an authorized level of $100 million) cooling needs for residents of California and other states in energy emergencies. She noted that LIHEAP is "typically associated with and skewed toward heating assistance" for cold-weather states, but California's temperatures, which can exceed 120 degrees, are equally worthy of aid. The amendment specifies that the funds are to be used "to meet the additional home energy assistance needs of States during any period (not in excess of 2 years) during which an electricity emergency is in effect in the States pursuant to a declaration by the Governors of the States."
Rep. Waxman offered an amendment, based on S. 764 by Sens. Dianne Feinstein and Gordon Smith, to require that FERC impose temporary (18-month) cost-based caps on the price of wholesale electricity, exempting new generation. The amendment, debated for more than an hour, was defeated on a roll call vote of 20-12, with two Democrats (Ralph Hall of Texas and Chris John of Louisiana) joining Republicans in opposing the measure.
The committee unanimously approved by voice vote an amendment by Rep. Greg Walden (OR) to strip from the bill a provision requiring participation in a regional transmission organization for all Western states. The provision was viewed as unnecessary given the progress being made toward creation of an RTO, and as premature at this time.
Rep. Thomas Barrett (WI) proposed and then withdrew an amendment to require that the federal government widen its use of high-efficiency air conditioners in its buildings. He withdrew the amendment in an effort to work with the panel's leadership to include key elements of the provision in the bill before full committee markup. By voice, the panel approved an amendment by Rep. Steve Largent (OK) to set the funding level for the Office of Tribal Energy at $1 million. Rep. Largent also offered and then withdrew another amendment, which would have encouraged federal facilities to shift electricity consumption from peak hours to off-peak hours, stating that he would work on the amendment before the full committee markup.
Also introduced and subsequently withdrawn was an amendment by Rep. Albert Wynn (MD) to strike from the bill section 102, which allows customers who have contracts to receive power at below market rates to sell the power back to the grid at a profit — the so-called "negawatts" concept. The amendment received some support from both sides of the aisle, and Chairman Barton agreed to work to respond to their specific concerns while nevertheless repeating his support for the general thrust of the section.
Rep. Boucher offered an amendment to temporarily (for 18 months) re-regulate transportation of natural gas on the secondary market. FERC regulated natural gas transmission until February 2000, when 40 cent caps were lifted and prices began to fluctuate widely. He noted that on May 8, for a million BTUs, while prices at the wellhead in Texas were $4.10 and upon delivery in Chicago were $4.37 (a transportation charge of 27 cents), the same quantity of gas cost $12.65 in California. After considerable debate, Chairman Barton expressed willingness to work with Boucher "to find a common solution" before full committee markup of the bill, and Boucher agreed to withdraw the amendment.
Rep. Radanovich offered and withdrew an amendment related to constraints on hydroelectric facility operations, and several other members offered and withdrew amendments.
Some information regarding the markup is posted on the committee website at: http://energycommerce.house.gov .
House Education Committee Approves ESEA Renewal
On Wednesday, May 9, the House Education and Workforce Committee approved a bipartisan K-12 education reauthorization proposal on a vote of 41-7. The "Leave No Child Behind" bill, a key component of President George W. Bush's domestic policy agenda, was backed by all but one Committee Democrat and all but six Republicans. Most federal K-12 education laws, created by the Elementary and Secondary Education Act in 1965, are up for periodic renewal this year.
The bill contains many provisions requested by the White House, omits some, and adds several other components — resulting in a delicate compromise which may as easily be supported or opposed by either side of the aisle. In the prior week, the Committee considered and then rejected, on a 27-20 to include a private school voucher provisions. It also rejected amendments last week to increase school construction and renovation funding and to reduce class sizes, but it supported and included the President's plan for annual student testing in reading and mathematics. The bill broadens school district funding flexibility, consolidates a number of programs, and allows parents of children in poorly-performing schools to obtain tutoring via public and private programs.
During Wednesday's markup, after intervention by the White House and by the President himself, Committee conservatives elected not to offer an amendment which would have converted many federal elementary and secondary education to block grants. It was widely believed that such an amendment would jeopardize the chances for final passage of the bill. The amendment may be considered when the bill is on the House floor, potentially as early as next week. A White House statement indicated that President Bush would support amendments which "increase parental options and involvement." The package approved by the House Committee would increase the authorization level for ESEA programs from $18.6 billion to $22.6 billion.
The Senate is continuing its consideration of an ESEA reauthorization bill, with 70 amendments still pending and debate expected to last at least through next week. For further details on recent ESEA activity, see Bulletin, Vol. 8, No. 14 (5/3/2001).
Lofgren, Californians Introduce Fusion Energy Sciences Act of 2001, Seek Cosponsors
On Wednesday May 9, Rep. Zoe Lofgren and a bipartisan group of Californians introduced H.R. 1781, the Fusion Energy Sciences Act of 2001, legislation seeking a long-term solution to energy needs, by speeding up the development of a commercially viable fusion energy power plant. The bill, which would commit more funding to fusion energy research, has received bipartisan support and is co-sponsored by several California members including, Reps. Mike Honda, Randy "Duke" Cunningham, Darrel Issa, Ken Calvert, Jane Harman, Barbara Lee, Ellen Tauscher and Susan Davis.
Fusion produces energy by fusing two atoms into a larger atom which results in energy. The energy produced could be harnessed to produce electricity. The U.S. Fusion science budget has been cut by 40% over the past few years and over the past 20 years no new fusion energy experimental equipment has been built in the U.S. Given the immense possibilities of fusion energy Lofgren stated that investing in fusion research, as her bill would do, "has the long term promise of giving millions of people access to an affordable and reliable energy source."
Rep. Lofgren noted that her bill seeks an additional $72 million for fusion research, which is currently funded at $250 million. She added that California is spending that much money every four days in the current energy crisis.
One of the bills co-sponsors, Rep. Honda, indicated the need to support academic institutions and national laboratories in California which he indicates are "undertaking groundbreaking research in magnetic fusion and inertial fusion research" and merit federal support.
Other supporters of the bill, including Rep. Cunningham also acknowledge the need to support research in fusion energy, acknowledging that while fusion energy will not solve the current energy crisis in the state, there is a need for "short, medium and long range planning….in meeting energy needs." Rep. Cunningham noted that the water issue may be the next big crisis, and that unlimited electric power, an ultimate potential of fusion energy, might make huge strides in desalination.
For further details, see http://www.house.gov/lofgren/Fusion/fusion.html .
Commerce Holds Oversight Hearing on FDA Modernization
The House Commerce Committee's Health Subcommittee held an oversight hearing on May 3 on the Food and Drug (FDA) Administration Modernization Act (FDAMA), enacted in 1997.
Linda Suydam, Senior Associate Commissioner at the FDA, testified for the Administration. She pointed out that the objectives enacted in FDAMA have been included in the agencies guiding principles, which are:
•Base all FDA operations and programs on strong science, as the principal guarantee of the high quality of FDA's public health protection.
•Make regulatory decisions in the context of each product's total life cycle, to ensure its safety and effectiveness when it is in wide use.
•Consider FDA decisions also from a global perspective, to take into account the numerous international developments and factors that affect public health in the United States.
•Use leveraging as the primary means for maximizing the effects of FDA's actions.
•Maintain FDA's traditionally high public health standards, because they will always be critical for ensuring effective health care delivery, consumer confidence, and a level playing field for the competitiveness of U.S. industry.
Ms. Suydam testified that under the extension of the Prescription Drug User Fee Act (PDUFA) included in FDAMA, FDA has exceeded almost all of its performance goals resulting in a continued reduction in review times. In addition, drug development times also have decreased significantly. According to the Tufts Center for the Study of Drug Development, the clinical development time for new molecular entities declined by 22 percent from the early to the late 1990s.
Steve Northrup, Executive Director of the Medical Device Manufacturer's Association stated that although the industry believes that the FDA has generally done a commendable job implementing the act, there are still areas requiring more attention. For instance, Mr Northrup said "the FDAMA provisions on third-party review of marketing applications, on dispute resolution, and on arriving at the 'least burdensome' pathway to market are cornerstones of the law, and the agency's implementation of these provisions is incomplete at best." This failure, Mr. Northrup stated, highlights the need for the subcommittee to continue its careful evaluation and oversight of FDAMA implementation.
Testimony of all the witnesses can be obtained through the Committee's website at: http://energycommerce.house.gov/107/hearings/05032001Hearing205/hearing.htm .
California Farm Bureau Federation Holds California Briefing
On Tuesday, May 8th the California Farm Bureau Federation and the California Institute hosted a briefing on the "California Farm Economy Crisis: Its Impact on California's Urban, Suburban and Rural Areas." Rep. Sam Farr who serves on the Agriculture Subcommittee of the Appropriations Committee and Rep. George Radanovich who serves on the Subcommittee on Commerce Trade and Consumer Protection of the Energy and Commerce Committee provided opening remarks
The keynote speech was provided by Bill Pauli, President of the California Farm Bureau Federation. Mr. Pauli indicated the major focus of the Bureau's Capitol Hill visit was the farm crisis in California, stressing that farmers and ranchers are being impacted greatly by depressed commodity prices and increasing input cost. He pointed out that for many commodities the returns to farmers have fallen well below production cost.
Indicating agriculture generates 9% of California's jobs, he stressed the current crisis does not only impact farmers but rural communities in the state which depend on agriculture for jobs, sales revenue and their tax base. Mr. Pauli stressed the need for Market Loss Assistance and disaster assistance programs for various commodities. He indicated the Bureau's support of the American Farm Bureau Federation recommendation that up to $1.5 billion be authorized for market loss assistance payments to producers of fruit and vegetables.
Mr. Pauli also discussed the issues of trade and taxes and their impact on California's farm economy crisis. The Bureau has identified the need for federal help to promote and maintain export markets for agricultural commodities, while also protecting domestic producers from "predatory" import practices. With regard to taxes, Mr. Pauli indicated the Bureau supports the elimination of the estate/death tax, because many of the farms in the state are family owned and the tax forces farmers to sell off land and equipment.
Mr. Pauli also discussed the adverse impact the energy crisis is having on farmers in California, as well as a looming water crisis. Reference was made throughout the speech to a recent California Statewide Omnibus Survey conducted by Public Opinion Strategies surveying 800 registered voters regarding agricultural issues and water and energy issues as they relate to agriculture. For more information regarding the Survey, the California Farm Bureau Federation, or to view a transcript of Mr. Pauli's speech please visit the organization's website: http://www.cfbf.com .
PPIC Releases Population Mobility and Income Inequality Report
On Wednesday, May 9, the Public Policy Institute of California released Population Mobility and Income Inequality in California as part of its "California Counts: Population Trends and Profiles" series. The report indicates the gap between the rich and the poor in California narrowed during the mid to late 1990s. However the income inequality in the states remains significantly higher that it was during the 1970s and 1980s. The report also indicates income inequality in California is substantially higher than in the rest of the country. The gap between the rich and the poor has grown 50% in California since 1969 compared to 25% in the rest of the country.
The report also examines the relationship between income inequality and population mobility. Population mobility trends indicate that immigration is a leading contributor to California's high level of income inequality. Conversely, those leaving California and moving to other states did not significantly impact the distribution of income in the state. The report can be viewed in its entirety at PPIC's website: http://www.ppic.org .
California's Urban Areas Lead The Nation In Traffic Congestion
According to the 2001 Urban Mobility Study, recently released by the Texas Transportation Institute, six of California's urban areas rank among the top 20 most traffic congested regions in the country. According to the study which was completed in cooperation with several state transportation agencies, including Caltrans, the Los Angeles/Orange County area ranked number one in the country for the worst traffic, with the San Francisco/Oakland area ranking second. San Diego ranked number five and also recorded the largest jump in traffic congestion among all areas since the study began in 1982. Also in the top 20 for worst traffic congestion were San Jose, Sacramento, and San Bernardino/Riverside, which all tied for 15th on the list.
The study which examined traffic in 68 urban areas, also examined the average hours of delay per person in each area and the annual cost per person due to congestion. It estimated that the average annual delay per person in Los Angeles, San Francisco and San Diego is 56, 42 and 37 hours respectively. In calculating the annual cost due to congestion in each of these cities it found that per person there is an annual cost of $1000 in Los Angeles/Orange County, $760 in San Francisco/Oakland and $675 in San Diego.
Other California cities appearing on the list include Fresno which was ranked 47th and Bakersfield which was ranked 63rd of the 68 cities included in the study. To view the study in its entirety, visit the Texas Transportation Institute website: http://www.tti.tamu.edu/ .
Senate Subcommittee Holds ESA Oversight Hearing
On Wednesday, May 9, the Senate Subcommittee on Fisheries, Wildlife and Water of the Environment and Public Works Committee held an oversight hearing on the listing and delisting process under the Endangered Species Act. The following witnesses provided testimony at the hearing: Senator Craig Thomas of Wyoming; Mr. Gary Frazer, Assistant Director of Endangered Species, Fish and Wildlife Service, U.S. Department of Interior; Mr. Don Knowles, Director of the Office of Protected Resources National Marine Fisheries Service, U.S. Department of Commerce; Dr. Deborah Brosnan, President, Sustainable Ecosystems Institute; Dr. David Wilcove, Scientist/Wildlife Program, Environmental Defense; Dr. Lev Ginzberg, Professor, Department of Ecology and Evolution, State University of New York at Stony Brook; Mr. John Echeverria, Director, Environmental Policy Project, Georgetown University Law Center; Mr. Steven Quarles, Counsel, Quad State County Government Coalition and American Forest and Paper Association; Mr. Steve Moyer, Vice President of Conservation Programs Trout Unlimited; Mr. Ralph Moss, Director, Government Affairs, Seaboard Corporation; and Mr. Zeke Grader, Executive Director, Pacific Coast Federation of Fishermen's Associations (San Francisco, CA)
Both Mr. Frazer of the Fish and Wildlife Service and Mr. Knowles of the National Marine Fisheries Service described the listing and delisting process of different species. Many others testifying, while expressing support for the Endangered Species Act itself, indicated concerns regarding the process of listing and delisting. Many discussed the issue of the backlog of deserving species awaiting protection, with some advocating for increased funding to the U.S. Fish and Wildlife Services and the National Martine Fisheries Service for listing activities. Others indicated support for increased funding for other conservation initiatives other than the ESA which would reduce the need to list species under the ESA.
Several witnesses opposed a proposal by the Bush administration to limit citizens' ability to sue the government regarding ESA listings. Mr. Grader of the Pacific Coast Federation of Fishermen's Associations in San Francisco used as an example the listing of the Sacramento Winter Run Chinook Salmon to indicate his opposition to the proposal, stressing that the listing of this species occurred only after lawsuits were threatened after the spawning decreased from 120,000 in 1969 to only 100 fish in 1991. Others stressed that the proposal threatens to remove a system of checks and balances that Congress put in place to assure the Service was responsive in the listing of species.
To obtain copies of the testimony of each witness please visit the Environment and Public Works Committee website at http://www.senate.gov/~epw .
Click here to return to the California Institute home page. Or click here to
e-mail.