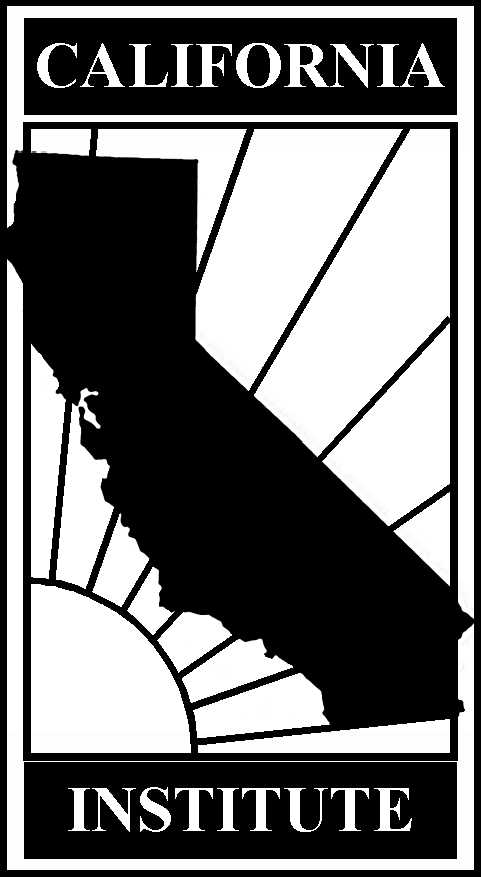 The California Institute for Federal Policy Research
voice: 202-974-6384 fax:202-223-2330 email home
Home ~ New Articles ~ Subjects ~ Bulletins ~ Publications ~ Events ~ Formulas ~ Transportation ~ Defense/Bases ~ Search ~ CA Delegation ~ About Us ~ Our Supporters

California Capitol Hill Bulletin
Volume 13, Bulletin 31 — November 17, 2006 [or see pdf version] [or jump to the previous bulletin]
---
CONTENTS OF THIS ISSUE:
New Leaders for Democrats: Pelosi, Hoyer, Clyburn, and Emanuel
Senate Democrats Set Committee Assignments; Chair Posts for Feinstein and Boxer Finalized
Feinstein May Assume Interior Appropriations Gavel
Friday Caucus Votes to Decide House Republican Leadership; Reps. Lungren and Issa Campaigning for Posts
House Fails To Pass Vietnam Trade Bill Under Suspension
Homeland Security Subcommittee Examines Secure Border Initiative
Senate Finance Committee Reviews Children's Health Insurance Program From State's Perspective
CCSCE Report Outlines California's Economic Opportunities and Challenges in the Next Decade
Community Colleges Face Myriad Challenges, PPIC Report Finds
KFF Employer Health Benefits Study Finds Insurance Costs Outpace Inflation
Rand Assesses Comprehensive School Reform and the Implementation Gap
New Study Shows Working Families Hit Hard by Rising Transportation and Housing Costs
Bush Nominates Former Rep. James Rogan for Federal District Court
---
To expand communications between Washington and California, the California Institute provides periodic bulletins regarding current activity on Capitol Hill that affects our state. Bulletins are published weekly during sessions of Congress, and occasionally during other periods.
---
* Please Note Our New Phone Number: 202-974-6384 *

New Leaders for Democrats: Pelosi, Hoyer, Clyburn, and Emanuel
On November 16, 2006, the House Democrats voted on their new leadership team for the 110th congress. The Democratic Caucus first unanimously nominated Nancy Pelosi as Speaker in the new Congress Her nomination will be placed before the full House on the opening day of the 110th Congress, where the vote to name her Speaker will be largely a formality — making her the first woman and first Californian elected to that post. Rep. Pelosi graduated from Trinity College in Washington, D.C. and has represented California's 8th District, encompassing much of San Francisco, in the House since 1987. She served as House Democratic Whip for one year and in the Fall of 2002, she was overwhelmingly elected as Democratic Leader of the House of Representatives.
Speaker-elect Pelosi comes from a well-known political family of Maryland. Her father, Thomas D'Alesandro, Jr., served as Mayor of Baltimore for 12 years, after representing the city for five terms in Congress, and her brother, Thomas D'Alesandro III, also served as Mayor of Baltimore.
Pelosi and her husband, Paul Pelosi, a native of San Francisco, have five children, and five grandchildren.
The caucus unanimously elected James E. Clyburn of South Carolina as majority whip. Representative Clyburn graduated from South Carolina State University and served as a teacher, employment counselor, and director of youth and community development projects. He was served on the South Carolina Governor's staff was Carolina Human Affairs Commissioner before being elected to Congress in 1992.
The caucus also unanimously elected Rahm Emanuel of Illinois as Chairman of the Democratic Caucus. Rep. Emanuel began his career with Illinois Public Action, serving in several campaign and advisory positions before serving as a top White House advisor to President Bill Clinton. He then ran successfully for Congress in 2002.
Reportedly by a vote of 149-86, the caucus elected Steny H. Hoyer of Maryland to serve as party Majority Leader. Rep. Hoyer graduated from Georgetown University Law Center in 1966 and that same year won a seat in the Maryland Senate. In 1975, he was elected president of the Maryland Senate and in 1981 he joined Congress after winning a special election. Rep. Hoyer is now serving in his 13th full term in the House of Representatives, representing the 5th Congressional district of Maryland. He defeated Rep. John Murtha of Pennsylvania for the Majority Leader's position after a heated campaign.
For more information visit: http://www.dems.gov/ .
Senate Democrats Set Committee Assignments; Chair Posts for Feinstein and Boxer Finalized
On Tuesday, November 14, 2006, Democratic leaders in the Senate unveiled plans for 110th Congress committee assignments and chairmanships. They also announced anticipated membership ratios, with most committees having one more Democrat than Republican (the average committee will have 11 Democrats and 10 Republicans).
As anticipated, Senator Dianne Feinstein will inherit the gavel of the Committee on Rules and Administration, which oversees rules of the Senate, administers facilities, and has broad authority over elections and credentialing to the Senate. In addition to her Rules Chair post, Feinstein will rank 9th of 15 members of the Senate Appropriations Committee. She rank 3rd on the Intelligence Committee and 5th on the Judiciary Committee.
Senator Barbara Boxer will chair the Committee on Environment and Public Works, which is responsible for environmental legislation and many infrastructure matters, including some portions of the massive surface transportation legislation that comes up for renewal every six years. Boxer ranks 5th on the Commerce, Science & Transportation Committee, which oversees some of the other portions of surface transportation spending. Boxer also ranks 5th on the Foreign Relations Committee.
Feinstein May Assume Interior Appropriations Gavel
With less than one fourth the number of legislators in the House of Representatives yet nearly as many committee posts to fill, U.S. Senate members frequently chair more than one panel — and the combination of a committee and a subcommittee is commonplace. Even chairs of coveted Appropriations subcommittees typically also chair full committees. As such, Senator Dianne Feinstein is expected to chair the full Rules Committee as well as one of the spending committees subpanels.
Senator Feinstein has served as Ranking Democrat on the Military Construction Appropriations Subcommittee during the 109th Congress, and normally she would be expected to take the chair position next year when the 110th convenes..
However, with Sen. Harry Reid's (NV) ascendance to Senate Majority Leader he will forego the gavel of the Energy & Water Appropriations Subcommittee, on which he is currently Ranking Democrat. One scenario that appears to have a strong likelihood involves Sen Byron Dorgan (ND) moving from Interior to Energy & Water, with Feinstein then giving up the Military Construction panel to become chair of the Interior Subcommittee.
Friday Caucus Votes to Decide House Republican Leadership; Reps. Lungren and Issa Campaigning for Posts
On Friday, November 17, 2006, the incoming Republican House members for the 110th Congress (including those just elected) will caucus to select party leaders for the next two years. All of the races are contested.
With Speaker Dennis Hastert stepping down, Majority Leader John Boehner is seeking the top-ranked job of Minority Leader for the 110th, a post for which he will be challenged by Rep. Mike Pence (IN). For Minority Whip, the caucus will choose between current Whip Roy Blunt (MO) and Rep. John Shadegg (AZ).
For the post of House Republican Conference Chairman, Rep. Dan Lungren (Folsom) is in a four-way race with Conference Vice Chairman Jack Kingston (GA), Republican Policy Committee Chairman Adam Putnam (FL), and Rep. Marsha Blackburn (TN).
Putnam's departure leaves open the job of Republican Policy Committee Chairman, and Rep Darrell Issa (Vista) is campaigning for the post against Rep. Thaddeus McCotter (MI). And for the job of chairman of the National Republican Congressional Committee, the race pits Rep. Tom Cole (OK) against Rep. Phil English (PA).
House Fails To Pass Vietnam Trade Bill Under Suspension
On Monday, November 13, 2006, the House failed to pass H.R. 5062 under suspension of the rules. The bill, which would authorize permanent normal trade relations with Vietnam, garnered 228 votes for, with 161 opposed, a comfortable majority, but not enough to meet the two-thirds vote required for passage under suspension. The House leadership had hoped to pass the bill as urged by President Bush before he traveled to Vietnam for the Nov. 18-19 Asia-Pacific Economic Cooperation Summit. The House, however, adjourned for the Thanksgiving Day recess without taking the bill up again under the regular order.
The bill may also face problems in the Senate, including from Sen. Dianne Feinstein. She is concerned that a provision in the bill aimed at addressing concerns that Vietnam may use prohibited subsidies to unfairly compete against U.S. textiles may go too far. She and Sen. Gordon Smith (OR) wrote a letter to the U.S. Trade Representative arguing that the provision "will burden and therefore discriminate against trade in textile and apparel products from Vietnam."
Total U.S. trade with Vietnam was almost $1.2 billion in exports in 2005, the last year for which data is available. Exports from California accounted for the vast majority of that trade with over $537 million in exports. Texas was second with $130 million. According to the latest census figures, 42% (418,000) of the nation's 988,000 Vietnamese immigrants live in California.
Homeland Security Subcommittee Examines Secure Border Initiative
On November 15, 2006, the House Homeland Security Subcommittee on Management, Integration, and Oversight heard testimony from both government officials and private contractors regarding the progress of the Secure Border Initiative. Witnesses from the Department of Homeland Security included: Richard L. Skinner, Inspector General; Deborah J. Spero, Deputy Commissioner, Customs and Border Protection; Gregory L. Giddens, Director, Secure Border Initiative Program; and Elaine Duke, Chief Procurement Officer. Representatives for the private contracting companies were: Jerry W. McElwee, Vice President of SBInet, Boeing Advanced Systems; Brian Seagraves, Vice President for Border Security, Unisys; and Tom Miller, General Counsel, L-3 Services Group.
The hearing was the fourth in a series examining the Department of Homeland Security's (DHS) illegal entry surveillance and detection systems that are installed along the nation's borders. Specifically, the hearing's focus was on the status of the new Secure Border Initiative (SBI) and the reasoning behind awarding Boeing Integrated Defense Systems with the multi-billion dollar SBInet contract. Further, the subcommittee scrutinized the goals and objectives of this project, proposed technologies, and the requirements for the successful implementation of the SBI program.
A principle concern emphasized by Skinner and subcommittee members was the DHS and private contractors' lack of both a budget and timeline. Initially industry analysts estimated that the project would cost taxpayers roughly $2 billion. However, given the continued uncertainty surrounding this initiative, Skinner warns that the final tab might reach $30 billion.
Taxpayer dollars will go toward funding a complex system of sensors, cameras, and other surveillance technology along 6,000 miles of the nation's borders with Canada and Mexico. $1.2 billion already has been allocated to a pilot project located along a 28-mile stretch south of Tuscon, AZ.
Still, Boeing representative, McElwee, insisted that the firm's "toolkit approach" in which necessary components for the initiative are identified and quantified is effective in staying within time and budgetary constraints. He added that Boeing will have final estimates once it finds out from its partnering contractors and the DHS the final magnitude of the project.
Likewise, Spero spoke strictly in the hypothetical and echoed McElwee's statements regarding time and budget. According to her testimony, cost estimates are premature due to the administration's indecision regarding strategy and materials needed for the project's completion. Still, Spero cited December 4 as a deadline for the submission of a detailed blueprint from DHS.
Ultimately the success or failure of the Secure Border Initiative rests upon the subcommittee's ability to oversee DHS and contractor activity, subcommittee members noted. Any failure encountered in the successful implementation of SBI has the potential to jeopardize future immigration and border control policy, they said.
For more information regarding this hearing, visit http://homeland.house.gov/news/releases.aspx .
Senate Finance Committee Reviews Children's Health Insurance Program From State's Perspective
On November 16, 2006, the Senate Finance Subcommittee on Health Care met to discuss "The CHIP Program From the States' Perspective." The Committee heard witness testimony from a wide range of experts who manage and control the Children's Health Insurance Program from the State level, including: Nate Checketts, Director of Bureau of Access, Utah Department of Health, Salt Lake City, UT; Sharon Carte, Executive Director, West Virginia CHIP State
Capital Complex, Charleston, WV; Ann C. Kohler, Director, Division of Medical Assistance & Health Services, Department of Human Services, Trenton, NJ; Tobi Drabczyk, representing her family, Walkersville, MD; Nina Owcharenko, The Heritage Foundation, Senior Health Care Policy Analyst, Center for Health Policy Studies; and Lisa C. Dubay, Associate, Bloomberg School of Public Health, Johns Hopkins University, Baltimore, MD.
The witnesses unanimously supported re-authorization of the program. The main discussions revolved around the cooperation of CHIP programs and Medicaid and the insurance offerings extended to parents of children as well as the children themselves. The key issues involve the expansion of the programs to accommodate the rapid success and growth of involvement. Small states and large states were forced to deal with their programs differently. The internet was also a key issue with expanding enrollment and simplicity of the application process for the families of uninsured children.
The rapid growth of the CHIP program in many states merited an increased budget, argued some witnesses. While others asked for funds to measure the effectiveness of the programs. Other key problems pointed out by the state representatives included: the new citizenship requirements creating barriers for enrollment, the payment error rates, and spending limits on a per child per year basis.
For more information visit: http://finance.senate.gov/ .
CCSCE Report Outlines California's Economic Opportunities and Challenges in the Next Decade
According to the Palo Alto-based Center for Continuing Study of the California Economy (CCSCE), California's economic climate during the next ten years will be hospitable to many fast-growing, high-wage industries. However, the ultimate economic success of the state is dependent upon its ability to translate these opportunities into employment and income growth for California residents. Known unresolved challenges to the state's economy are housing, infrastructure, education, workforce, and budgetary issues, according to the report, issued in November 2006.
Estimates predict that within the next decade, the state will add 3 million jobs, 5 million residents, and 2 million households. Stephen Levy, director of CCSCE, comments, "California has the industries that should allow the state to outpace the nation in job and income growth. The question is whether residents and political leaders are committed to making the state a great place to live and work. Doing so would enable the state to take advantage of its substantial economic opportunities."
Such opportunities include:
– Technology: California receives more than 45% of the nation's venture capital funding, 25% of patents, and more than 20% of all jobs and production.
– Foreign trade: With growth exceeding 10% per year, California accounts for 50% of the trade with China, the nation's fastest-growing trade partner.
– Employment: California has an above-average and rising share of national jobs, especially those in the high-wage service sector such as computer, design, architectural, research and development, internet, and management services.
– Tourism and entertainment: Hollywood included, California is home to the world's largest variety of tourism and convention attractions.
Further, the estimated 5 million additional residents will be concentrated in two age groups. The first group is comprised of individuals 55 years and above. The second includes those between 20-35 years of age. The dominance of these two age groups should result in a shift in the housing demand toward smaller homes and apartments, as these demographics typically do not have large families, the study asserts.
Workforce changes are expected to be equally dramatic as retiring baby boomers are replaced by immigrants and their children. This estimate is based upon the USC Demographic Futures Project which finds that 100% of California's workforce growth in the next 25 years will be attributable to non-native persons.
However, CCSCE argues, the question becomes how the state will be able to accommodate this population growth. Housing, infrastructure, education, workforce, and budget issues are of critical importance. "The challenges facing California remain substantial," notes Levy. "The recently approved infrastructure bonds are only a down payment on the billions of dollars in additional spending needed to make the state's infrastructure world class. Future rounds of investment will probably also require new taxes or fees." Ultimately, the state's future success will depend upon Californians' willingness to support public investment programs and the significant level of associated costs.
To view information about the report, please visit http://www.ccsce.com .
Community Colleges Face Myriad Challenges, PPIC Report Finds
A new report, California's Community College Students, finds that the state's community colleges are being asked to address a daunting array tasks with limited funding and are left with limited ability to achieve two of their most fundamental objectives – graduating students with two-year associate's degrees, or transferring students to four-year colleges and universities. The report is authored by Ria Sengupta and Christopher Jepsen and was released November 15, 2006.
According to the study, fewer than one-tenth of the students who concentrate on associate's degrees eventually obtain them, and only about one-quarter of those who concentrate on transfer courses eventually transfer to four-year institutions. Attrition probably accounts for most of the low graduation and transfer rates, the authors find, because one-third of degree- and transfer-focused students do not return after their first year.
The report also found substantial racial and ethnic disparities. The transfer rate for Asian and Pacific Islander students is double what it is for African American, Latino, and American Indian students.
One reason for the outcomes, the authors believe, may be that the system is grappling with its many educational functions. Californians have many different reasons for attending community college: About half (48%) take courses that are transferable to four-year schools, 16 percent take vocational and occupational courses, and 14 percent take basic skills and English as a Second Language courses. "Community colleges play a very difficult role as a kind of catchall, responsible for a vast group of people, possibly without adequate funding," Sengupta said.
A longstanding problem facing California's Community Colleges is a provision in the federal Pell Grant program that penalizes students of schools that charge very low tuition. In fact, only one college system in the entire nation is even affected by the Pell Grant's so-called "tuition sensitivity" provision — the California Community Colleges.
For a copy of the report, visit PPIC's website at: http://www.ppic.org .
KFF Employer Health Benefits Study Finds Insurance Costs Outpace Inflation
On September 26, 2006, the annual Employer Health Benefits Survey was released by the Kaiser Family Foundation and the Health Research and Educational Studies Trust. The key findings show a moderation in the rate of premium growth for 2006, the third consecutive year in which the growth rate has declined. This year's survey recorded the slowest rate of premium growth since 2000, though premiums still increased more than twice as fast as workers' wages (3.8 percent) and overall inflation (3.5 percent). Growth in health insurance costs outpaced the rate of inflation and the growth in workers' wages. A few key findings of this study include:
– Between spring of 2005 and spring of 2006, premiums for employer-sponsored health insurance rose by 7.7%; premiums continued to increase much faster than overall inflation (3.5%) and wage gains (3.8%).
– 42% of covered workers work for firms where premiums increased by 5% or less, while 13% of covered workers work for firms where premiums increased by more than 15%
– Premiums have increased 87% over the past six years. Family health coverage now costs an average $11,480 annually, with workers paying an average of $2,973 toward those premiums, about $1,354 more than in 2000
– About 61% of firms nationally offer health benefits to at least some of their workers, statistically unchanged from last year's offer rate (60%)
– On average, workers are paying $259 more this year than they did last year toward the cost of family health coverage
– 17% of small employers and 28% of large employers say that they consider disease management programs "very effective" at controlling health-care costs
For more information visit: http://www.kff.org/insurance/7527/index.cfm
RAND Assesses Comprehensive School Reform and the Implementation Gap
In the November 2006 issue of the RAND Education Newsletter, the results of a recent study were published titled "Assessing the Impact of Comprehensive School Reform: Have We Put the Cart Before the Horse?" The data in this article were documented in Evaluating Comprehensive School Reform Models at Scale: Focus on Implementation, by Georges Vernez, Rita Karam, Louis T. Mariano, and Christine DeMartini. The key findings show that few schools that undertake comprehensive school reform (CSR) have fully implemented their CSR models. The study also reported that CSR implementation support falls short of recommended levels and teacher commitment is typically lukewarm. A few other key findings to note:
– Educational practices of model and non-model schools are very similar.
– With additional support and commitment, the level of CSR implementation could be increased.
– At the current level of implementation, CSR can be expected to have little effect on student achievement.
For more information visit: http://www.rand.org
New Study Shows Working Families Hit Hard by Rising Transportation and Housing Costs
A Heavy Load: The Combined Housing and Transportation Burdens of Working Families, a study published by the Center for Housing Policy in cooperation with the John D. and Catherine T. MacArthur Foundation, describes the relationship between transportation and housing costs for low- to middle-income working families in 28 major Metropolitan areas nationwide. Working families are described as those earning between $20,000 to $50,000 per year. The study finds that the combined burden of transportation and housing costs is amazingly uniform across all Metropolitan areas, averaging about 57 percent of annual income.
According to Jeffrey Lubell, executive director of the Center for Housing Policy, "working families are increasingly moving further from their jobs to find affordable housing. Yet we found that many of these families end up spending more on transportation costs than they save on housing." In fact, for every dollar that a working family saves on housing, it spends 77 cents more on transportation. Further, in every metropolitan area studied, neighborhoods existed where working families were burdened with both high transportation and high housing costs.
Said costs reflect modern travel patterns. In the past, the typical commute consisted of travel originating in the suburbs and ending in the urban business district. However, as jobs have suburbanized, many commuters travel "from suburb to secondary city or from exurban community to other employment centers in the region as well as central city locations."
Other key findings from the study include:
– The combined housing-transportation cost burden for working families is highest in San Francisco at 63 percent; the low was in Pittsburgh, at 54 percent.
– More than 85 percent of low-to-moderate income workers travel to work in private vehicles. 85 percent of Los Angeles commuters, 88 percent of San Diego's, and 77 percent of those in San Francisco commute via private car.
– However, in places such as San Francisco, commuters often opt to ride expensive rail systems and buses to work.
– Generally speaking, transportation costs outweigh housing savings once commuters travel 12 or more miles.
– Working families in Los Angeles tend to live in the inner suburbs, in a secondary central city (e.g. Anaheim or Riverside), or in the region's older suburbs where housing costs are lower and public transit service is more reliable. Among working families, public transit commute times almost always are 70-75% greater than private auto commute times.
– Working families in the San Francisco Bay Area tend to live in the inner suburbs where reasonably good quality bus service is available. However, the availability of good public transportation comes at the price of the area's least affordable housing. Thus, working families also are found in central city neighborhoods, most notably those in Oakland. Transit service available in these areas offer travel times comparable to the private auto.
Ultimately, this study indicates the importance of: coordinating the development of housing and transportation policy; expanding the supply of affordable housing near urban and suburban job centers; improving public transportation in areas with lower housing costs; and reducing the costs of commuting by private car for working families.
For more information, please visit http://www.nhc.org .
Bush Nominates Former Rep. James Rogan for Federal District Court
On Thursday, November 16, 2006, President Bush nominated former California Rep. And now Orange County Superior Court Judge James E. Rogan to the U.S. District Court for the Central District of California.
During his stint in Congress, Rogan represented a district that ranged from portions of western San Gabriel Valley to Burbank. Recently, he was appointed by Governor Arnold Schwarzenegger to the Orange County bench. He had served as Director of the U.S. Patent & Trademark Office during the first term of the Bush Administration.
---
To subscribe to the California Capitol Hill Bulletin, send an e-mail to [email protected] with "subscribe" as the subject. To remove your name from the mailing list, e-mail [email protected] with "unsubscribe" as the subject.
---
Click here to return to the California Institute home page. Or click here to send
e-mail.
To subscribe to the California Capitol Hill Bulletin, e-mail us your name, affiliation, and email address with the word "subscribe" in the subject line.