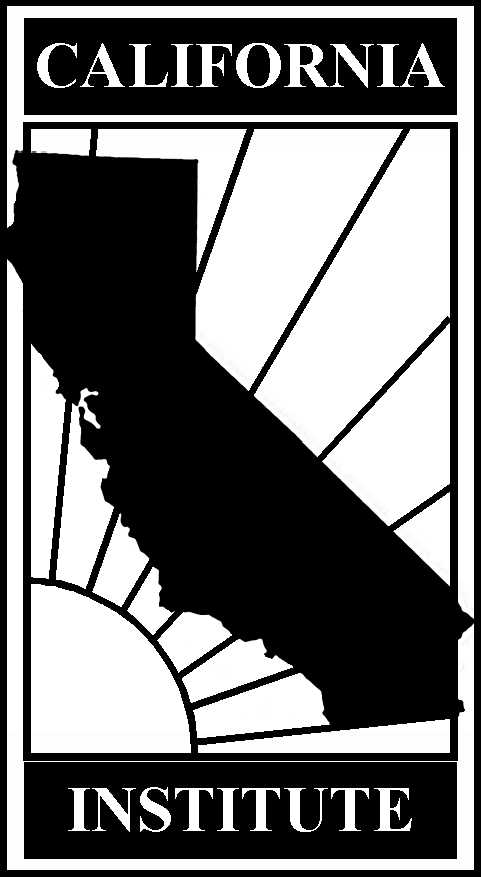 The California Institute for Federal Policy Research
voice: 202-546-3700 fax:202-223-2330 [email protected] http://www.calinst.org/
Home ~ New Articles ~ Subjects ~ Bulletins ~ Publications ~ Events ~ Formulas ~ Transportation ~ Defense/Bases ~ Search ~ CA Delegation ~ About Us ~ Our Supporters

California Capitol Hill Bulletin
Volume 13, Bulletin 28 — October 6, 2006 [or see pdf version] [or jump to the previous bulletin]
---
CONTENTS OF THIS ISSUE:
Additional Bills With California Interest Passed Before Congress Recesses
CR Postpones Funding Expiration to November 17
Secure Fence Bill Cleared For President's Signature; Tunnel Bill Included In Homeland Security
In Last Major Action Before Recess, Congress Approves Port Security Bill
Congress Postpones Higher Education Act Revisions
FERC Conditionally Approves Revamp of California Electricity Markets
PPIC Presents Statewide Survey Findings in Light of November Election
Former California Rep. and White House Chief of Staff Leon Panetta Addresses Institute Supporters
House Space Subcommittee Hears NASA Response to the National Academy of Science's Decadal Plan for Aeronautics
House Energy &Resources Subcommittee Focuses on Climatic Changes
California's Diversity Poses a Challenge for Public Policymakers Seeking to Target Obesity Rates
Japan and U.S. Experts Comes Together Over Importance of Economic Growth in China and India
Bay Area Economic Forum Reviews California and the Global Economy
California Cities Top Three "Rough Rides," Per Recent TRIP Study
PEW Hispanic Center Report Analyzes Hispanic Student Enrollment
UCDC Conference on October 12: "Building a Better Message Machine"
---
To expand communications between Washington and California, the California Institute provides periodic bulletins regarding current activity on Capitol Hill that affects our state. Bulletins are published weekly during sessions of Congress, and occasionally during other periods.
---
Additional Bills With California Interest Passed Before Congress Recesses
            Prior to adjourning for the election recess, the House and Senate cleared the following bills of interest to California:
            - H.R. 233 – introduced by Rep. Mike Thompson (St. Helena), the bill designates 27 acres of land in Mendocino and Six Rivers National Forests and certain Bureau of Land Management lands in Humboldt, Lake, Mendocino, and Napa Counties as wilderness, designates the Elkhorn Ridge Potential Wilderness Area, and designates certain segments of the Black Butte River in Mendocino County as a wild or scenic river. The Senate passed the bill by unanimous consent on September 29, 2006; the House approved it by voice vote on July 24.
            - H.R. 5418 – introduced by Reps. Darrell Issa (Vista) and Adam Schiff (Burbank), the bill creates a pilot program to improve the expertise of district court judges hearing patent cases. It establishes a pilot project in at least five district courts where judges will have the choice of opting-in to the new program to hear patent cases while maintaining random assignment. Each of the test courts will be assigned a clerk with expertise in patent law or with the technical issues arising in patent cases. The bill will also allocate funding to provide educational opportunities for judges who opt-in to the program. The House passed the bill under suspension of the rules by voice vote on Thursday, September 28, 2006.
            - H.R.409 – introduced by Rep. George Radanovich (Mariposa), provides for the exchange of land within the Sierra National Forest. The Senate cleared it by unanimous consent on September 29th; the House passed the bill by voice vote under suspension of the rules on September 20, 2006.
            - H.R.4720, introduced by Rep. John Doolittle (Roseville), designates the facility of the United States Postal Service located at 200 Gateway Drive in Lincoln, California, as the "Beverly J. Wilson Post Office Building". It passed the House on September 28, 2006.
            - H.R. 2134, introduced by Rep. Xavier Becerra (Los Angeles), establishes the Commission to Study the Potential Creation of a National Museum of American Latino Heritage to develop a plan of action for the establishment and maintenance of a National Museum of American Latino Heritage in Washington, DC. It passed the House under suspension of the rules by voice vote on September 27, 2006.
            For more legislation passed in the last days of the session, see, Bulletin, Vol. 13, Nos. 26 (9/22/06) & 27 (9/29/06) .
CR Postpones Funding Expiration to November 17
            In preparation for the November 2006 elections, Congress left town after passing hundreds of mostly minor and technical bills on September 29 and 30, 2006. Since Congress completed work on only two appropriations measures (Defense and Homeland Security) before adjournment, lawmakers also passed a continuing resolution (CR) to ensure the remaining functions of the federal government had the money to operate during the interim.
            Included in H.R. 5631, the FY 2007 Defense Appropriations bill (which the House approved on Tuesday and the Senate on Friday), the CR language maintains programs through November 17.
            The amount for each program depends on which appropriations bill would normally fund the program: if both the House and Senate has passed an appropriations bill, the lower of the two applies. (No bills fall into this category, as the only two bills have been signed by the President.) If only the House has passed the bill, the funding level is the lower of that bill's proposal or the FY 2006 level. (All other bills except one fall into this category.) And for programs not passed by either house, the 2006 levels apply. (Only one bill is in this situation — the Labor-HHS-Education Appropriations measure, the largest of the domestic discretionary spending bills.)
Secure Fence Bill Cleared For President's Signature; Tunnel Bill Included In Homeland Security
            With an overwhelming 80-19 vote, the Senate on September 29, 2006, passed the Secure Fence Act and sent it on to the President before adjourning for the election recess. The bill, H.R. 6061, calls for systematic border surveillance through the use of personnel and technology, such as unmanned aerial vehicles, ground-based sensors, satellites, radar coverage, and cameras along an additional 700 miles of the southwestern border with Mexico. The Senate had voted on September 28, 2006 to invoke cloture and thereby limit debate on the bill.
            Congress also approved legislative provisions criminalizing the construction and/or financing of tunnels under U.S. borders. The language of H.R. 4830, introduced by Rep. David Dreier (San Dimas) (with a similar bill, S. 2355, by Sen. Dianne Feinstein in the Senate), was included in the Conference Report to accompany the FY 2007 Homeland Security Appropriations bill, H.R. 5441.
            For further information on actions on immigration issues before Congress recessed, see Bulletin, Vol. 13, Nos. 26 (9/22/06) & 27 (9/29/06) .
In Last Major Action Before Recess, Congress Approves Port Security Bill
            After weeks of negotiation, the House and Senate approved the conference report to accompany H.R. 4954, the SAFE Port Act, in the wee hours of the morning of Saturday, September 30, 2006. The House approved the conference report on a 409-2 vote, whereas the Senate passed it by voice vote.
            The bill, fully titled the Security and Accountability for Every Port Act of 2006, was sponsored by Reps. Dan Lungren (Folsom), Jane Harman (Venice), and Loretta Sanchez (Anaheim), and was conferenced with a Senate bill entitled the GreenLane Maritime Cargo Security Act, sponsored by Sens. Susan Collins (ME) and Patty Murray (WA). The Senate had initially approved its version of the bill on September 14, 2006 by a unanimous vote of 98-0; the House had passed the SAFE Port Act on May 4, on a 421-2 vote.
            The final bill will authorize $3.4 billion over five years for cargo security programs, including $213 billion for the C-TPAT program, a shipper-government partnership to counter potential terrorist use of containerized cargo targets. It establishes a Transportation Worker Identification Card (TWIC) program, to better monitor port, truck, and other related personnel.
            Negotiations over the port security measure involved a variety of provisions that some members wanted to attach to the bill, and many of them were entirely unrelated to port security or security of any kind. Senate negotiators as well as Democrats from both houses fought to attach funding for rail, transit, freight, and commuter rail security. Those provisions appeared as though they might be included in the final bill, but they were ultimately omitted from the conference report.
            During initial floor debate earlier in the month, the Senate accepted an amendment, by a vote of 95-3, that would require the scanning of all "high-risk" cargo, but defeated an amendment that would have mandated screening 100 percent of all incoming cargo within four years. Opposing the amendment, Sen. Collins argued that the technology to screen all cargo without severely disrupting the U.S. economy does not presently exist. Some members had sought to add the requirement to the conference report, but such efforts were rejected. The conference report would establish a pilot project to screen 100 percent of U.S.-bound cargo at three foreign ports.
            In the end, the only extraneous item included in the bill that extended beyond port security subjects was a package of legislative language curtailing internet gambling.
            As an authorization bill, any funding provided remains subject to appropriation. The $400 million port security grant program that the authorizing bill includes was only funded at $210 million by the Homeland Security Appropriations Conference Report, which Congress passed the night before.
Congress Postpones Higher Education Act Revisions
            With its approval of H.R. 6138, Congress has agreed to postpone consideration of revisions of the Higher Education Act until at least mid-2007. The bill, approved on September 27, 2006, in the House and on September 30 in the Senate, extends a variety of expiring HEA provisions until June 30, 2007.
            According to information provided by the California State University's Office of Federal Relations, the bill would make a few policy changes as it effects the temporary authority extensions. The bill cancels federal student loan debt of some victims of the 9/11 terrorist attacks, relaxes the income verification requirement and eliminates the two-year wait out period for institutions participating in programs to strengthen Hispanic Serving Institutions (HSIs), and eliminates a loophole that continued to allow colleges and universities to enter into agreements to serve as lenders in the guaranteed student loan program.
FERC Conditionally Approves Revamp of California Electricity Markets
            In an order unanimously approved on September 21, 2006, the Federal Energy Regulatory Commission (FERC) conditionally accepted most of California's proposed redesign of its electric power market. Since 2001, the California Independent System Operator (CAISO) and various other stakeholders have been working to prepare a new strategy, termed the Market Redesign and Technology Upgrade (MRTU) tariff. CAISO submitted an 8,000-page request and FERC responded with a 400-page order. The new scheme would be implemented by late 2007.
            With its ruling, FERC moves toward allowing implementation of the bulk of the revision proposal, developed by CAISO with the support and engagement of California's major utility companies – PG&E, Sempra Energy, and Southern California Edison. The MRTU will allow for development of a financially-binding "day-ahead market," revised timelines allowing for "hour-ahead" scheduling of electricity pricing, and implementation of what is termed "locational marginal pricing" or LMP. In addition, the new tariff revamps the CAISO's congestion management system to provide for firm transmission rights on a long-term basis, improved methods for combating market power, and "backstop" provisions to permit CAISO to secure capacity that would meet projected load needs. It would also provide a pathway for "demand response resources" (such as on-site standby generation, load control, curtailment contracts, demand buy-back approaches, and time-variable/off-peak pricing) to participate in California's energy market.
            A FERC statement on the release of its ruling said that, "Many of the MRTU tariff revisions address known market-design flaws, including those that contributed to the California energy crisis of 2000-2001. These flaws impede the ability of the CAISO to reliably deliver low-cost energy and unnecessarily restrict customers from access to supplies of choice, including long-term supplies."
            In addition to endorsing most of the plan, FERC requested several changes to the proposal as well. In order to address the jurisdictional concerns raised by some parties, the Commission rejected the proposal to apply a 15 percent generating reserve requirement to all power providers that serve the area under CAISO's jurisdiction, even those generators who themselves are not located in that territory and thus would not otherwise come under ISO control. Instead, as FERC explainded, "for Load-Serving Entities (LSEs) not subject to the jurisdiction of the California Public Utilities Commission, the Commission allows the 15 percent requirement to be applied only as a default if that LSE in California fails to identify its reserve requirement." FERC also turned down a request for an exception or delay in complying with the "Long-Term Firm Transmission Rights Final Rule."
            For additional information, visit http://www.ferc.gov . Or link directly to a FERC press release, the FERC Chairman's Statement, or a background information fact sheet. In addition, links are available directly to FERC orders: Decisions E-1 and E-21 .
            In addition, a variety of information is available from CAISO at http://www.caiso.com .
PPIC Presents Statewide Survey Findings in Light of November Election
            On October 3, 2006, Mark Baldassare, Research and Survey Director of the Public Policy Institute of California, presented the findings of the "Californians and the Future" survey at a luncheon briefing co-hosted with the California Institute on Capitol Hill. A joint effort of the PPIC and the James Irvine Foundation, the survey examines the perceptions, opinions, and public policy preferences of California residents prior to the upcoming November 7 elections. As stated by Baldassare, the purpose of the survey and briefing is to raise public awareness, inform decisionmakers, and stimulate public discussion regarding California's future, current political and fiscal status, and proposed reforms.
            Of particular note are the survey results on the gubernatorial race. Findings indicate that Governor Arnold Schwarzenegger holds a 17-point lead over Phil Angelides, with 15 percent of potential voters still undecided. Further, more than half of likely voters report being dissatisfied with the amount of attention that the candidates are giving to "important" issues, such as the war in Iraq and those pertinent to the local level. As a result, 40 percent of those polled say they are less enthusiastic about voting in this election than they have been in previous years.
            Another survey topic is the $37 billion infrastructure bonds proposed by the legislature and backed by Schwarzenegger. Baldassare highlighted the fact that although these bonds are favored by survey respondents, undecided voters could still tip the scales against these measures come election day. Currently Proposition 1C, the affordable housing bond, holds the strongest lead (57% yes, 30% no, 13% undecided), with Proposition 1E, the water utilities bond, not far behind (55% yes, 30% no, 15% undecided). However, Propositions 1B and 1D (the transportation and education facilities bonds, respectively) only have garnered about 50% of the likely vote.
            Conversely, Proposition 89, the citizens' initiative to provide public campaign financing via taxing corporations and financial institutions, faces strong resistance. Of those polled, 61% would vote against the proposition, with the strongest opposition coming from Independents.
            Nationally, Californians' approval of President Bush and the U.S. Congress nears an all-time low. Only 35% of likely voters approve of the president's performance, while a meager 31% find the job the Congress is doing to be acceptable. However, California's own representatives fared better than their colleagues. Sixty percent of the state's likely voters say they approve of the way their own congressperson is performing in office. Senator Dianne Feinstein enjoys a 53% approval rating in her race against Republican challenger Richard Mountjoy.
            Other key survey findings include:
            - Latino voters are showing more enthusiasm about November's election, with 38% of the population planning on voting
            - 73% of Californians say the war in Iraq is "not going well"; 68% of Californians disapprove of President Bush's handling of Iraq; 59% believe the conflict is separate from the war on terrorism
            - A 65% majority of Californians support legislation that would enable illegal immigrants to apply for work permits, enabling them to remain in the U.S.
            - 54% of Californians support current abortion laws
            - A split between voters over legalizing gay and lesbian marriage (46% oppose, 47% in favor); 66 % of Republicans oppose legalizing same-sex marriage, while only 35% of Democrats oppose such legislation.
            This survey and other information on PPIC is available at http://www.ppic.org .
Former California Rep. and White House Chief of Staff Leon Panetta Addresses Institute Supporters
            On Thursday, October 5, 2006, the California Institute held an informal breakfast meeting for Institute supporters with Leon Panetta, former House Budget Committee Chair and later Director of the White House Office of Management and Budget (OMB) and White House Chief of Staff. The exchange touched on various topics, including legislative policy issues, public service and leadership, Congressional politics, and the upcoming fall elections. It was held at the University of California Washington Center (UCDC), which co-hosted the event along with PG&E.
            Leon Panetta's career in public service gives him unique insights into myriad levels and layers of government. Growing up working on his family's farm in Carmel Valley, he earned a law degree at Santa Clara University and served as a First Lieutenant in the U.S. Army before going to Washington in 1966 as a legislative assistant to U.S. Senator Tom Kuchel of California, then Senate Republican Whip. In 1969, Panetta became Special Assistant to the Secretary of Health, Education and Welfare and then Director of the U.S. Office for Civil Rights under President Nixon. In 1970, he went to New York City, where he served as Executive Assistant to Mayor John Lindsay. After returning to Monterey and practicing law for five years, Panetta was elected to Congress in 1976 to represent California's 16th district. As a House member, he chaired not only the Budget Committee but also the Agriculture Subcommittee on Domestic Marketing, Consumer Relations and Nutrition and the House Administration Subcommittee on Personnel and Police. Panetta left Congress in 1993 to become OMB Director for the incoming Clinton administration, and he moved to the Chief of Staff job in 1994.
            Panetta currently co-directs the Leon & Sylvia Panetta Institute for Public Policy at California State University, Monterey Bay—a university he helped establish on the site of the former Fort Ord military base. The Institute serves as a non-partisan study center for advancing public policy, to help communities and the country meet 21st Century challenges. It seeks to attract thoughtful men and women to lives of public service, inspiring them to a high standard of conduct and giving them practical skills of self-government.
            For additional information, visit the Panetta Institute at http://www.panettainstitute.org .
House Space Subcommittee Hears NASA Response to the National Academy of Science's Decadal Plan for Aeronautics
            On September 26, 2006, the House Subcommittee on Space and Aeronautics held the second of two hearings regarding NASA's efforts to overhaul its national aeronautics program. This hearing focused on NASA's reaction to the Decadal Survey of Civil Aeronautics, a plan intended to offer the agency strategic guidance for its aeronautics research and development program. The Subcommittee heard testimony from Dr. Lisa J. Porter, Associate Administrator for Aeronautics Research Mission Directorate, NASA and Major General William Hoover, Air Force (retired) and Co-Chair, Committee on Decadal Survey of Civil Aeronautics, Aeronautics and Space Engineering Board, National Research Council, The National Academy of Science.
            Suggestions from the previous hearing include:
– Continued aeronautics R&D and maintenance of a diversified research portfolio; focusing exclusively on "fundamental research" runs the risk of shortcutting environmental and safety factors, along with losing industry support
            - Collaboration with other public and private organizations to bolster R&D
            - Allocation of more funds to the aeronautics program
            - Involvement of the federal government in civil aeronautics, focusing on R&D
            Over the past decade, NASA has lost hundreds of millions of dollars in aviation funding, and currently faces a 20% budget cut for aviation research. The agency plans on cutting 31%, or $54 million, from its research surrounding new technologies required for a new national air traffic system. Subcommittee Chairman Ken Calvert (Corona) noted that, "In fiscal year 2007, aeronautics research and development at NASA will account for less than 5% of the agency's budget."
            Hoover added that he is concerned with the nation's ability to remain a leader in aeronautical innovation given NASA's proposed budget cuts and narrowed focus. He warns that NASA must increase its work on the air traffic system today or face serious problems in the future.
            However, Dr. Porter insisted that NASA's restructured research portfolio incorporates greater than 90% of the Decadal Plan's suggestions, and that the agency's, "aeronautics and research programs are positioned better than ever to provide meaningful and relevant research that is aligned with our National priorities."
            Despite Porter's reassurances, Subcommittee members remained skeptical about the outcome of NASA's restructuring efforts and decreased aeronautics budget. Calvert summarized, "The answers hinge on NASA's ability to devote the necessary resources, and on NASA's ability to put in place the best strategies and programs."
            Information on the hearing, including an archived webcast, is available at http://www.house.gov/science/hearings/space06/sept%2026/index.htm .
House Energy &Resources Subcommittee Focuses on Climatic Changes
            On September 27, 2006, the House Energy and Resources Subcommittee heard testimony from leading authorities on global climate change. Witnesses included: John B. Stephenson, Director, Natural Resources and Environment, Government Accountability Office; Roger C. Dahlman, Program Manager, Climate Change Research Division, Office of Biological and Environmental Research, Department of Energy; Stephen D. Eule, Director, Climate Change Technology Program, Office of Policy and International Affairs, Department of Energy; Gregg Marland, Distinguished Scientist, Environmental Sciences Division, Oak Ridge National Laboratory; Daniel A. Lashof, Ph.D., Science and Deputy Director, Natural Resource Defense Council's Climate Center; and Steven C. Wofsy, Abbott Lawrence Rotch Professor of Atmospheric and Environmental Chemistry, Division of Engineering and Applied Sciences and Department of Earth and Planetary Science, Harvard University.
            These witnesses cited recent projections that global climate change threatens California's economy, environment, and public health. The principal cause of global climate change is greenhouse gas (GHG) emissions, primarily from carbon dioxide. Fossil fuel combustion is the primary source of GHGs. California is the world's tenth largest emitter of carbon dioxide pollution.
            During the hearing, both Eule and Dahlman reported on current research regarding the carbon cycle and climate change, and emphasized government's role in reducing the cost of effective but prohibitively expensive technologies so that they can be implemented at all levels of industry. Stephenson added that the U.S. is spending approximately $5 billion per year on climate change research and technology development, but lacks a means of ensuring that beneficiary agencies use these funds for climate technology.
            Lashof warned that "time is running out," and suggested a number of "wedges" or pathways to reduce the nation's dependence on fossil fuels. Proposed wedges included the increased use of renewable energy sources (e.g. wind) and carbon sequestration.
            Recognizing the immediacy of the global climate situation, Chairman Darrell Issa (Vista) agreed with Lashof's proposal, but was disappointed to hear nothing about nuclear power. He argued that "the expansion of nuclear power must be its own 'wedge' if we are serious about addressing the severity of the situation." Also, Issa stated that further research is necessary to both identify the "break even point" of greenhouse gas emissions, and to quantify the costs of reaching this point. Further, Chairman Issa highlighted the importance of extending carbon regulations internationally. Oak Ridge's Marland echoed this suggestion by asking, "Whose carbon is it? Internationally, we may approach it as 'your carbon' or 'my carbon'. But to the atmosphere, it is 'our carbon' in the end."
            This hearing coincided with Governor Schwarzenegger's signing of Assembly Bill 32, the California Climate Act of 2006. AB 32 follows earlier legislation (AB1493) that mandated a reduction in GHG emissions from California cars and light-duty trucks, and expands the scope of previous regulatory legislation by imposing the first ever emissions cap on utilities, refineries, and manufacturing plants.
            Schwarzenegger disagrees with industry officials who argue that more stringent environmental regulations will discourage production. He counters that he expects the law to promote the creation of a new business sector in California, one devoted to developing technologies that meet the new emissions requirements.
            Information on the Subcommittee hearing is available at http://reform.house.gov/ER . Information on AB-32 is available at http://www.assembly.ca.gov/acs/acsframeset2text.htm
California's Diversity Poses a Challenge for Public Policymakers Seeking to Target Obesity Rates
            A recent study entitled "Obesity Among California Adults: Racial and Ethnic Differences" by Helen Lee of the Public Policy Institute of California (PPIC) indicates that California's adult obesity rates have more than doubled since 1990. At that time, approximately 10% of California's adult population was considered medically obese. By 2003, that figure jumped to over 20%, meaning that about 4.5 million Californians between the ages of 20 to 69 qualified as medically obese. Aside from individual health, medical obesity stands to impact employers and the health care system as well.
            For purposes of the study, the term "obesity" is based on the body mass index (BMI), a calculation that divides weight (in kilograms) by height (in meters) squared to determine percent body fat. A BMI reading of 30 or higher indicates medical obesity, whereas a reading between 25 and 29.9 indicates simply being overweight. Health risks associated with obesity include hypertension, coronary heart disease, type 2 diabetes, stroke, sleep apnea, and some forms of cancer.
            While the state data parallels that of the nation, California's health policy must differ from national policy due to the state's diversity. This study indicates that the likelihood of becoming obese significantly differs among the state's predominant races and socioeconomic levels. The following facts and figures illustrate this fact:
            - In 2003, about 40% of California's medically obese population was Hispanic
            - Blacks are 65% more likely to be obese than whites
            - Hispanics are 45% more likely to be obese than whites
            - Obesity rates are especially high among black and Hispanic women when compared to white women, and even higher when compared to Asian women.
            -In 2003, black and Hispanic women were between 14 and 19 pounds heavier than white women
            - Adults living below 200% of the federal poverty level are almost 40% more likely to be obese than the rest of the population
            - Research has shown that higher education and income levels are associated with lower BMI.
            A first step is for policymakers to better understand the needs of low-income people and neighborhoods. Three types of programs that policymakers might implement to prevent the rise in medical obesity are:
            - Public education campaigns, such as the California Department of Health Services' and National Cancer Institutes' 5 A Day campaign
            - Institution of a sales tax on snacks, soda, and other junk-food-related purchases
            - Community-based and workplace interventions that take a localized approach to diet and exercise
            Given these strategies, it is possible to greatly decrease the state's medical obesity rate. However, tailoring programs to specific high-risk populations presents a challenge due to limited funding and discrepancies between national and local political agendas, the report concludes.
            This study is available online at http://www.ppic.org/main/publication.asp?i=591 .
Japan and U.S. Experts Comes Together Over Importance of Economic Growth in China and India
            On October 3, 2006, the California Institute partnered with the Pacific Council on Global Affairs and the Japan Economic Foundation to host a briefing on "Engaging China and India: An Economic Agenda for Japan and the United States."
            The report covers a wide range of issues concerning the growth of India's and China's economy, but the briefing focused on a few key questions, namely "Are China and India a threat to the U.S. economy?" and "If China or India stop growing, will they become an economic threat?" The report concludes that China and India are an opportunity for the United States and Japan rather than a threat. However, if India or China were to collapse or become economically stagnant the U.S. would suffer economically.
            The report encourages U.S. and Japanese joint participation to ensure sustainable and continuous economic growth for India and China. In the U.S. this could mean alleviation with the budget deficit and a boost in current consumption. Nobru Hatakeyama of Japan discussed the economic link between the U.S. and Japan, and stressed the importance of India and China to both economies. Other areas of discussion at the briefing included the impact on the countries' relations of energy, the environment, immigration, trade, technology and innovation.
            For more information, please visit: http://www.pacificcouncil.org or www.jef.or.jp .
Bay Area Economic Forum Reviews California and the Global Economy
            Recently, the Bay Area Economic Forum in partnership with the Bay Area Council and The Association of Bay Area Governments published "The Innovation Edge: Meeting the Global Competitive Challenge." The report is a series of essays by nationally recognized leaders on business, technology and the global economy. Each essay addresses an aspect of the challenges posed by global competition to U.S. leadership in science, technology, and economy. In a global environment where foreign economies are growing rapidly, the future of the U.S., California, and specifically the Bay Area lies in innovation, according to the essays. Innovation in technology, services, business models, and marketing is essential for economic competitiveness. In addition, the report discusses elements of national, state, and regional agendas that can sustain the California role in science and technology. The series of essays includes:
            -"The Emerging Global Labor Market" – Diana Farrle of McKinsey Global Institute
            -"How India and China Redefine the Tech World Order" – Navi Radjou of Forrester Research
            -"The Rise of Asia in IT Manufacturing" – William Miller of Stanford University
            -"Services Innovation as a Competitive Response to Globalization" – Gary Bridge of Cisco Systems
            -"How Should the Bay Area Respond to the Innovation Challenge" – Robert Morris of Innovation Assets
            For more information, please visit: http://www.bayeconfor.org .
California Cities Top Three "Rough Rides," Per Recent TRIP Study
            On October 2, 2006, TRIP, a highway transportation think tank, released a study entitled "Rough Ride in the City: Metro Areas With the Roughest Rides and Strategies to Make Our Roads Smoother." The study found that the ten large urban regions (500,000+ population) with the greatest share of major roads and highways with pavements in poor condition are: San Jose 66%, Los Angeles 65%, San Francisco-Oakland 58%, Kansas City 58%, New Orleans (pre-Katrina) 56%, San Diego 54%, Sacramento 50%, St Louis 46%, Omaha 46%, and New York City 45%. The study also reports that 26% of the nation's major metropolitan roads have pavements in poor condition, resulting in rough rides and costing the average urban motorist $383 annually in additional vehicle costs. In San Jose, the average motorist will pay an additional $705 annually due to the poor road conditions; L.A. motorists pay $693, San Francisco-Oakland $654, San Diego $618, and Sacramento $608. Road conditions are only worsening as traffic and the cost of building materials are increasing. Some key facts from the report:
            - Overall travel on urban roads increased by 38% from 1990 to 2004
            - Urban travel by commercial trucks increased 51% from 1990 to 2004
            - Overall vehicle travel is expected to increase by 33% by 2020
            -All government agencies are currently spending $11.2 billion annually on roadways
            - U.S. Department of Transportation estimates the annual cost of maintaining urban roads at their current condition is $15.6 billion
            -$19.3 billion annually is required to improve the urban roads
            - The price of materials used for road construction in the U.S. increased by 16%
            Founded in 1971, TRIP is a nonprofit organization that researches, evaluates and distributes economic and technical data on highway transportation issues. For more information, visit: http://www.tripnet.org .
PEW Hispanic Center Report Analyzes Hispanic Student Enrollment
            On October 5, 2006, the PEW Hispanic Center published a report entitled "The Changing Landscape of American Public Education: New Students, New Schools." The report was authored by Richard Fry, Senior Research Associate at the Pew Hispanic Center. The report examines two trends in American public education: rapid increase in enrollment and an increase in the opening of new schools. The report describes the racial and ethnic components of increased enrollment in grades K-12. The report also examines the composition of enrollment in newly opened schools in comparison with older schools. The report finds that Hispanics accounted for 64% of the students added to public school enrollment between the 1993-94 school year and the 2002-03 school year. During that same period, about two-thirds of the increase in Latino enrollment was accommodated in older schools. The report also finds that a relatively small number of schools absorbed most of the increase in Hispanic enrollment and that those schools were generally larger, with more students on federal subsidies, and a higher teacher-student ratio. Some key facts from this report:
            - 70% of newly enrolled Hispanic elementary students were educated in older schools, compared to 17% of white students
            - The growth in Hispanic enrollment was highly concentrated in a relatively small number of existing schools. One-fifth of those schools absorbed two-thirds of the increased Hispanic enrollment
            - The schools most affected by Hispanic enrollment increases grew in size by 25%; schools with less Hispanic growth remained stable in size
            - California has the highest percentage of total Hispanic public school enrollment in the nation, but the state's share of the nation's total Hispanic enrollment dropped from 36% to 33% between 1993 and 2002
            For more information, please visit: http://pewhispanic.org/ .
UCDC Conference on October 12: "Building a Better Message Machine"
            On the afternoon of Thursday, October 12, 2006, the University of California Washington Center (UCDC) and the UC Berkeley Institute of Governmental Studies (IGS) will host a half-day conference to examine where political ideas arise, how they are framed and fed into the political dialogue, and the part they play in determining outcomes. The event, which begins at 2:00 p.m., is free and open to the public.
            The speakers and participants will examine the perception among many Democrats that the Republican party's ascendance in recent decades owes much to a political infrastructure created in the 1970s and 1980s — a network of think tanks and advocacy groups that generate a steady flow of fresh ideas to nourish Republican candidates and campaigns. Democrats, determined to close the political idea gap, have recently pledged more than $80 million as part of a 5-year effort to counter what they perceive is a very effective conservative message machine.
            The UCDC/IGS conference will consider whether there really is an idea gap, asking, "In political battles, are ideas heavy weapons that can determine the outcome of a campaign or shape a legislative agenda, or are they simply sidearms that all candidates and officeholders are expected to carry?" The conference will examine where political ideas arise, how they are framed and fed into in the political dialogue, and the part they play in determining outcomes. Two afternoon panels of leading experts involved in the process will assess the origins, evolution, and impact of the Republican message machine and the Democratic response. An evening dialogue will address how new technologies, methods of finance, and campaign techniques are reshaping how political messages are framed, delivered and received.
            From 2:00 p.m. to 3:30 p.m., an opening panel chaired by Bob Hawkins, President of the Institute for Contemporary Studies, entitled "The Republican Message Machine: Model or Myth?" will feature presentations and discussion by William Schambra, President of the Bradley Center on Philanthropy and Civic Renewal; John J. Miller, National Political Reporter for National Review; John Duncan with Wexler and Walker; and Eleanor Clift, Contributing Editor for Newsweek Magazine. A second panel, from 3:45 p.m. to 5:15 p.m., is entitled "The Democratic Response: Too Much, Too Late?" It will be chaired by Susan Rasky, Senior Lecturer with the UC Berkeley Graduate School of Journalism and former chief congressional reporter for the New York Times. Panelists will include John Halpin, Senior Fellow with the Center for American Progress; Will Marshall, President of the Progressive Policy Institute and the Democratic Leadership Council; Rob Stein, Founder of Democracy Alliance; Celinda Lake, President of Lake Research Partners; and Tom Edsall, Author and political writer for New Republic and National Journal.
            Finally, a 7:00 p.m. to 8:30 pm panel will wrap up the conference. Titled "Bringing Progressive Politics Back to the People," the segment will feature a conversation among Rockridge Institute founder George Lakoff and UC Washington Center Director Bruce Cain. Lakoff will focus on findings from his new book "Thinking Points: Communicating our American Values and Vision; A Progressives Handbook."
            The event will take place at the U.C. Washington Center, 1608 Rhode Island Ave., NW (near Dupont Circle). Light refreshments will be provided. To attend, send e-mail to [email protected] .
---
To subscribe to the California Capitol Hill Bulletin, send an e-mail to [email protected] with "subscribe" as the subject. To remove your name from the mailing list, e-mail [email protected] with "unsubscribe" as the subject.
---
Click here to return to the California Institute home page. Or click here to send
e-mail.
To subscribe to the California Capitol Hill Bulletin, e-mail us your name, affiliation, and email address with the word "subscribe" in the subject line.