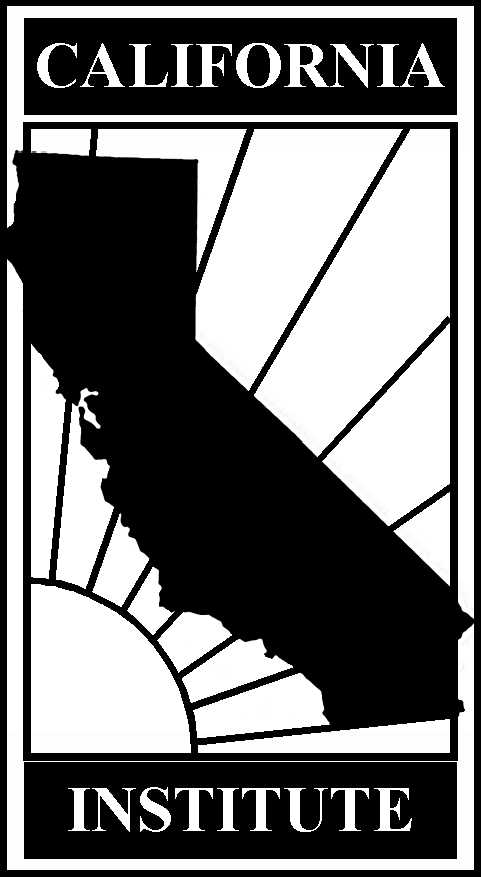 The California Institute for Federal Policy Research
voice: 202-546-3700 fax:202-223-2330 [email protected] http://www.calinst.org/
Home ~ New Articles ~ Subjects ~ Bulletins ~ Publications ~ Events ~ Formulas ~ Transportation ~ Defense/Bases ~ Search ~ CA Delegation ~ About Us ~ Our Supporters

California Capitol Hill Bulletin
Volume 13, Bulletin 27 — September 29, 2006 [or see pdf version] [or jump to the previous bulletin]
---
CONTENTS OF THIS ISSUE:
Education Committee Checks Status Of Efforts To Stem P2P Use
Action On Immigration Bill Doubted As Congress Nears Adjournment, But Senate Cloture on Border Fence Bill Brightens Its Prospects
House Votes to Extend Federal Student Aid Programs
House Passes More Bills Under Suspension With California Impact
With Passport Verification Dispute Resolved, Homeland Security Appropriations Conference Report Approval Seems Assured
Homeland Security Conference Report Provides $35 Billion for 2007
House Agriculture's Subcommittee on Livestock and Horticulture Reviews Policies Affecting Specialty Crops
Senate Judiciary Examines U.S. Refugee Asylum Programs
House Small Business Reviews Transportation Worker ID Card
Survey Details From PPIC Map Playing Field for November Election
San Joaquin Valley Meets Clean Air Standard
National Academy of Sciences Hosts Innovation-Focused Event
California Universities Top R&D Commercialization
October 3 Briefing To Examine Importance to the U.S. of the Burgeoning Economic Power of China and India
October 3 PPIC Luncheon Briefing To Present Statewide Survey Findings on the Eve of the November General Election
---
To expand communications between Washington and California, the California Institute provides periodic bulletins regarding current activity on Capitol Hill that affects our state. Bulletins are published weekly during sessions of Congress, and occasionally during other periods.
---
Education Committee Checks Status Of Efforts To Stem P2P Use
             The House Education and the Workforce Subcommittee on the 21st Century held a hearing on Tuesday, September 26, 2006, entitled The Internet and the College Campus: How the Entertainment Industry and Higher Education are Working to Combat Illegal Piracy. The Subcommittee heard from: Dr. William E. Kirwan, Chancellor, University System of Maryland; Mr. Dan Glickman, Chief Executive Officer, Motion Picture Association of America; Mr. Cary Sherman, President, Recording Industry Association of America; Ms. Cheryl Elzy, Dean of University Libraries, Illinois State University; and Dr. William W. Fisher, Director, The Berkman Center for Internet and Society, Harvard Law School.
             Dr. Kirwan detailed the four-point systemwide strategy adopted by the University System of Maryland to halt the use of illicit peer-to-peer (P2P) file sharing: First, every institution must have an articulated policy covering acceptable use of network resources that clearly respects the network as a shared resource and particularly prohibits illegal activity. Second, every institution has programs to educate students, faculty and staff as to what is legal and illegal, with the expectation that academic programs include discussions of the ethical and societal impact of technology. Third, each institution employs technologies that monitor its network and in particular identify inappropriate traffic, watching for signatures and characteristics of illegal activity. Fourth, every residential campus provides a legal alternative, such as Cdigix and Ruckus, which enable the legitimate purchase of copywrited material. Dr. Kirwan stressed, however, that in the effort to eliminate illegal use of file sharing colleges and universities must be allowed to continue to conduct legitimate peer-to-peer activity, noting the significant growth in this area, especially among scientists and researchers who deal with large datasets.
             Mr. Glickman noted the collaborative efforts that education institutions and the industry have engaged in to halt illicit peer-to-peer file sharing, including: the creation of the Joint Committee of the Higher Education and Entertainment Communities Technology Task Force, which was formed to develop collaborative solutions to address illegal file sharing on college campuses; the commitment by the American Council on Education to distribute orientation materials produced by the Recording Industry Association of America (RIAA) to all of its member presidents and institutions; and a continuing dialogue between MPAA member studios and individual campus leaders are examples of cooperative action to combat the misuse and abuse of campus networks.
             Mr. Sherman lamented, however, that many colleges and universities have refused to become involved in halting the problem, and in response, the industry has no recourse but to file civil suit against individual students who are significant abusers. In addition, he argued that illegal P2P sharing is not just the industry's problem: "It's [the schools'] problem because it's their bandwidth that's being abused. It's their system that is being used to serve up content to illegal downloaders all over the world. It's their network that is being compromised through the introduction of viruses, spyware, and other online threats. It's their workforce and infrastructure that is being used to respond to infringement notices and engage in disciplinary proceedings."
             Testimony of all the witnesses can be obtained from the Committee's website at: http://www.edworkforce.house.gov .
Action On Immigration Bill Doubted As Congress Nears Adjournment, But Senate Cloture on Border Fence Bill Brightens Its Prospects
             With only hours left before the expected recess for the November 2006 elections, the ability of the House and Senate to pass immigration measures has dimmed. Two bills passed by the House of Representatives earlier this month as part of its initiative to pass stand alone bills on immigration enforcement and security issues now appear dead in the Senate. Speaker Dennis Hastert (IL) had fought to attach the language of H.R. 6094 and H.R. 6095 to the FY2007 Homeland Security Appropriations, but had to bow to Senate pressure to drop them in order to break the deadlock over the funding bill. H.R. 6094 would deny U.S. admission to gang members and make members in the U.S. subject to deportation. H.R. 6095 would give state and local law enforcement officials the authority to enforce U.S. immigration laws by apprehending undocumented immigrants and transferring them to federal custody. The bill also would have called for the hiring of more U.S. attorneys to prosecute immigrant smuggling cases. The Senate has no plans to consider the bills before adjournment.
             On the other hand, the Senate did vote late Thursday, September 28, 2006, to invoke cloture (thereby limiting debate) on the border fence bill, H.R. 6061, which also was passed earlier this month by the House. Although the Senate leadership had been unsure it could garner the 60 votes needed to move to consideration of the bill, the Senate voted 71-28 to cut off debate on the measure. The margin of victory so far exceeded the 60-vote supermajority required for cloture that supporters now consider final approval imminent. The bill would authorize the construction of an additional 700 mile in fencing along the southwestern border with Mexico. With cloture now invoked, Senate Majority Leader Frist indicated he would move to final floor passage on Friday, September 29.
             The House has passed five stand-alone bills over the last month in an attempt to get portions of its immigration security bill, H.R. 4437, enacted despite the impasse with the Senate over its bill, S. 2611, and more comprehensive immigration reform. See, Bulletin, Vol. 13, Nos. 25 (9/15/06) and 26 (9/22/06). Of those five, the Senate has brought up only the border fence bill, and indicated it will not consider the other bills.
House Votes to Extend Federal Student Aid Programs
             On September 27, 2006, by voice vote the House passed H.R. 6138 to temporarily extend the Higher Education Act until June 2007. This is the fifth extension of the Act passed this Congress, and includes a few new provisions. The bill:
             – cancels the student loan debt of spouses of public servants and victims killed in the Sept. 11th attacks;
             – changes the rules for grants to colleges with large populations of Hispanic students;
             – limits the ability of the Education Department to reduce payments to loan guaranty agencies;
             – limits the ability of colleges to enter into arrangements known as "school as lender" in which the school acts like a bank and makes government-backed loans to students.
House Passes More Bills Under Suspension With California Impact
             Continuing to consider many bills under suspension (see, Bulletin, Vol. 13, No. 26 (9/22/06)) and, therefore, requiring a two-thirds vote for passage, the House this week passed the following legislation of interest to California:
             – H.R. 4545, introduced by Rep. Linda Sanchez (Lakewood), passed by voice vote. It authorizes the Secretary of the Interior to participate in the Los Angeles County Water Supply Augmentation Demonstration Project, a water reclamation and reuse project to increase the water supply in the area.
             – H.R. 3534, introduced by Rep. Lois Capps (Santa Barbara), passed by voice vote. It designates the Piedras Blancas Light Station and the surrounding public land as an Outstanding Natural Area to be administered as a part of the National Landscape Conservation System.
             – H.R. 4588, introduced by Rep. John Doolittle (Roseville), passed by voice vote. It reauthorizes grants for, and requires, applied water supply research regarding the water resources research and technology institutes established under the Water Resources Research Act of 1984.
             – H.R. 6014, introduced by Rep. Richard Pombo (Tracy), passed by voice vote. It authorizes the Bureau of Reclamation to deposit certain funds, if appropriated, into the Delta Flood Protection Fund to be used for reimbursement for the Sacramento-San Joaquin Delta project.
             – H.R. 5516, introduced by Rep. Mike Thompson (St. Helena), passed by voice vote. It allows for the renegotiation of the payment schedule of contracts between the Secretary of the Interior and the Redwood Valley County Water District.
With Passport Verification Dispute Resolved, Homeland Security Appropriations Conference Report Approval Seems Assured
             On Thursday, September 28, 2006, a compromise was reportedly reached, allowing Congress to pass a $35 billion conference report on the 2007 Homeland Security Appropriations bill (H.R. 5441).
             Until Thursday, House leaders had been held back by a dispute – largely led by House Judiciary Committee Chairman James Sensenbrenner (WI), over implementation and timing of a rule requiring all travelers entering the U.S. (including those from Canada and Mexico) to show a passport. Sensenbrenner had been unhappy about a bill provision which postpones enforcement of that rule by 17 months, from January 1, 2008 to June 1, 2009.
             With the dispute resolved, the House is expected to take up the conference report before it adjourns on Friday, September 29.
Homeland Security Conference Report Provides $35 Billion for 2007
             The conference agreement on H.R. 5441, the Homeland Security Appropriations Bill for FY 2007, which is expected to be approved on September 29, 2006, provides $34.8 billion for the Department of Homeland Security (DHS), an increase of $2.3 billion above FY 2006. The bill includes $1.8 in emergency spending, which is not subject to budget balancing requirements.
             The largest portion of the conference report is its provision of $21.3 billion for border protection, immigration enforcement, and related activities. This total includes $5.2 billion for the Secure Border Initiative. Major components include $2.3 billion for border patrol (which, according to the House Appropriations Committee, would add 1,500 new Border Patrol agents, for a total of 14,800); $1.2 billion for border fencing, vehicle barriers, technology and infrastructure; $4.2 billion for Immigration and Customs Enforcement (ICE); $3.1 billion for the Coast Guard's homeland security missions; and $1.38 billion for ICE custody operations. Specific components would include $28.2 million to assist state and local efforts to enforce immigration law; $238 million for transportation and removal of undocumented aliens; $600 million for Air and Marine Operations for border and airspace security; $137 million for the Criminal Alien Program; $362 million for the US-VISIT program; and $135 million to support immigration verification systems. (The bill includes language criminalizing the creation of tunnels to illegally cross U.S. borders.)
             In provisions related to port, container and cargo security, the CR provides $4.34 billion, (an increase of $600 million from 2006). According to a committee statement, language would "mandate a strategy to double the amount of cargo currently inspected, screen 100% of cargo through the Automated Targeting System, and establish minimum security standards for cargo containers. The agreement further requires DHS to maintain a 100% manifest review rate at all CSI ports; a 100% validation rate of all C-TPAT participants; and doubling the amount of cargo entering the U.S. screened for radiation." In the port and cargo area, major funding highlights include $2.05 billion for Coast Guard port and waterway security operations; $1.435 billion for CBP cargo inspection and trade operations; $139 million for Container Security Initiative (expanding the program to 58 foreign seaports); $241 million for non-intrusive inspection equipment; $55 million for C-TPAT; $178 million for radiation portal monitors; $15 million to increase port facility and vessel inspections domestically and overseas; $210 million for port security grants; $23 million for the DHS Cargo Security Program.
             A total of $3.4 billion is provided for grants for state and local first responders, and the current-law formulas for grants would remain in place. Appropriations levels for FY 2007 would include $1.23 billion for high risk area grants (with $770 million of that for urban area grants, $175 million for rail security, $210 million for port security, and $74 million for other infrastructure protection); $525 million for basic formula grants; $547 million for firefighter grants and $115 million for the SAFER program; $375 million for state and local law enforcement terrorism prevention grants; $200 million for Emergency Management Performance Grants; and $352 million for First Responder training, exercise, and assistance programs.
             California's share of high risk area grants (traditionally focused on urban areas via the Urban Area Security Initiative or UASI) has been high – typically between 16 and 20 percent. On the other hand, California's share of most other first responder grant funding has been low – typically less than 10 percent. Whereas urban area funding is targeted toward high-threat areas and densely urban populations (both of which California has in large numbers), most of the other grant programs have favored rural over urban areas. For more state-focused information regarding homeland security grant issues, see "Federal Formula Grants and California: Homeland Security" — part of a joint series from the Public Policy Institute of California (PPIC) and the California Institute, at http://www.ppic.org/main/publication.asp?i=481 .
             For the DHS Preparedness Directorate – comprised primarily of the formerly independent Federal Emergency Management Agency (FEMA) – the CR includes $1.5 billion for Disaster Relief; $526 million for FEMA's operational capability; and $196 million for flood map modernization. The $1.5 billion for FEMA's disaster relief fund is considerably less than the administration had requested. (Much of the language and a large portion of specialized funding is focused on areas affected by Hurricanes Katrina and Rita in September 2005.) It also includes several provisions that seek to protect critical infrastructure, such as $69 million for critical infrastructure identification and evaluation; – $101 million for critical infrastructure outreach and partnerships with industry; and $496 million for biological, chemical and explosives countermeasure. For DHS's so-called "Traditional Missions" such as Drug Interdiction, Law Enforcement, and Maritime Safety, the 2007 HS agreement calls for $2.4 billion for traditional Coast Guard work, and $1.065 billion for the Coast Guard's Deepwater program.
             For the Transportation Security Administration (TSA) the agreement provides $6.3 billion (partially offset by fees), which includes $2.6 billion for passenger and baggage screeners; $524 million for explosive detection systems; $55 million for air cargo; $13.2 million for rail security inspectors and explosive detection canines; and $714 million for Federal Air Marshals.
             In other text, the CR requires DHS to develop a "comprehensive strategic plan" for port, cargo and container security and the Secure Border Initiative. It also requires expenditure plans for the SBInet border security system, US-VISIT, business transformation for CIS, explosive detection systems in airports, and Customs IT systems. And it would direct the Preparedness Directorate and FEMA to improve its capabilities in communications, training, capabilities assessments, incident management, logistics, emergency housing, debris removal, and victim registration.
House Agriculture's Subcommittee on Livestock and Horticulture Reviews Policies Affecting Specialty Crops
             On September 26, 2006, the House Agriculture Subcommittee on Livestock and Horticulture held a hearing entitled "Review of Federal Farm Policy Affecting the Speciality Crop Industry." The Committee heard testimony from 7 witnesses, including Phil Brumley, Second Vice President of the San Joaquin Farm Bureau Federation, and Paul E. Dolan III, Mendocino Wine Company. The witnesses represent over 100 specialty crops industries, the majority of those industries located in California. California is the nation's largest agriculture producing state and is the sole producer of a large number of specialty crops including almonds, artichokes, clingstone peaches, dried plums, figs, olives, persimmons, pomegranates, raisins, seed, ladino clover, sweet rice, avocados, and walnuts.
             The hearing focused on proposed changes to the 2007 Farm Bill, the recent consolidation of specialty crop farmers into the Specialty Crop Farm Bill Alliance, and the "Equitable Agriculture Today for a Healthy America Act." Chairman Robin Hayes applauded the specialty crop industry for creating a coalition and working together on farm bill initiatives.
             One major topic of discussion was the inequities between specialty crop subsidies and traditional crop subsidies despite the nearly equivalent dollar value. Mr. Brumley urged funding for research, pest and disease control, and infrastructure development. Other witnesses expressed needs for conservation projects, marketing programs, and subsidies to increase competition against foreign markets. Of specific concern to California growers was the production/consumption imbalance of recent years resulting in 80,000 acres of winegrape vineyards to be removed from production.
             Overall, the Committee responded positively to the specialty crop representatives and their concerns even though the cost estimate for the 71-page bill has not yet been completed. Lawmakers will reintroduce the measure at the start of the 110th Congress and will include specific attention to fruit and vegetable specialty crops. For more information, visit: http://agriculture.house.gov/ .
Senate Judiciary Examines U.S. Refugee Asylum Programs
             The Senate Judiciary Subcommittee on Immigration, Border Security and Citizenship held a hearing on Wednesday, September 27, 2006 on U.S. refugee admissions and policy. The witnesses were: Honorable Ellen Sauerbrey, Assistant Secretary of State, Population, Refugees and Migration, Department of State; Jonathan "Jock" Scharfen, Deputy Director, U.S. Citizenship and Immigration Services, Department of Homeland Security; Michael Horowitz, Director, Project for Civil Justice Reform and Project for International Religious Liberty, Hudson Institute; and Father Kenneth Gavin, S.J., Vice-Chair, Refugee Council U.S.A. and National Director, Jesuit Refugee Service U.S.A.
             The main focus of the hearing was the impact that September 11th had on U.S. refugee admissions because of changes in U.S. law made by the REAL ID Act. In particular, there was an extended discussion of the "material support" provision passed subsequent to September 11th, which prevents refugee status from being granted to any applicant who has given "material support" to a terrorist organization or enemy of the United States. Senator Patrick Leahy (VT) as well as some of the witnesses, pointed out that the provision makes no exception for individuals who are coerced into providing assistance and has severely and unfairly limited refugee admissions. In 2005, the United States admitted 53,813 refugees, compared to about 41,000 this year, with the delay in processing applications also increasing.
             Witness testimony will be available on the Committee's website at: http://judiciary.senate.gov .
House Small Business Reviews Transportation Worker ID Card
             On September 27, 2006, the House Small Business Committee held a hearing entitled "Advancing Security and Commerce at Our Nation's Ports: The Goals are not Mutually Exclusive." The primary function of the hearing was to assess the impact of the Transportation Worker Identification Card (TWIC) regulations on small businesses and to provide small businesses with the opportunity to voice their concerns to the Transportation Security Administration (TSA) and the Coast Guard. TWIC is a provision included in the Maritime Transportation Security Act of 2002 requiring an expensive biometric identification card be used in combination with vessel and facility security plans. Obtaining a TWIC is the responsibility of the worker. The rule also requires that facilities and vessels obtain an electronic reader to verify the worker's TWIC card. The TWIC rulemaking was divided into two parts, the card reader implementation and the identification card implementation. The hearing focused only on identification card implementation since card-reader plans have not yet been released.
             The witness list included representatives from small trucking firms and small boating firms expressing unanimous concern over the cost and necessity of TWIC policies. Individuals and small businesses would be forced to bear the cost of TWIC implementation, creating many problems, the witnesses argued. Seasonal employees are especially problematic since the TWIC will require 30-60 days to complete, and many witnesses complained that the season would be over before the employee was eligible to work. Also, the employee would be responsible for transportation and time away from work in order to register, get fingerprinted and pick up the TWIC. These are all expenses and missed work hours that small businesses cannot afford, they argued.
             There was also a major concern expressed by the trucking and transportation communities about overlap between various certifications. The drivers already are required to have Hazardous Materials certificates in addition to state, local, and area specific certifications. According to transportation representatives, the TWIC would simply add another layer of expensive bureaucracy, limiting the driving pool and having no noticeable increase in security. The representatives of the TSA and Coast Guard responded to the concerns and assured the Committee that the complaints of small businesses would be addressed in the final regulations. Chairman Manzullo instructed all the witnesses to make suggestions to address the concerns in writing directly to the TSA and Coast Guard.
             For more information, please visit: http://wwwc.house.gov/smbiz .
Survey Details From PPIC Map Playing Field for November Election
             On Thursday, September 28, 2006, the Public Policy Institute of California released data from its highly respected Statewide Survey that focused on issues and candidates up for consideration during in the state's November 2006 election. The survey found increased popularity for some candidates, but continued disillusionment among voters with the political and electoral processes generally. It also found voters confidence in the initiative process may be waning.
             According to PPIC, which produced the survey with funding from the James Irvine Foundation, Governor Arnold Schwarzenegger's lead over challenger Phil Angelides has jumped from 13 points in August to 17 points (48% to 31%) in September, with only 15 percent of likely voters remaining undecided. Angelides has majority support among Democrats (57%), but it is not overwhelming, and his lead among Latino likely voters (42% to 30%) falls short of a majority. The governor's overall approval ratings have also risen, PPIC found, with 53 percent of likely voters approving of his job performance, compared with 33 percent in September 2005. (The increase may reflect Californians' increasing optimism about the state's course. Although, they are evenly split over whether California is going in the right or wrong direction (45% each), those numbers represent a major upturn from one year ago when 60 percent of residents thought the state was going in the wrong direction and only 31 percent believed it was going in the right direction.) Nevertheless, despite the recent optimism, the survey authors find, likely voters remain anxious about the challenges facing the state and are dissatisfied with the amount of attention being focused on serious issues in the campaign. With nearly three-fourths of likely voters saying what they hear in the debate will be important to how they vote, PPIC survey director Mark Baldassare commented that, "Voters are so thirsty for a serious discussion of relevant issues that the debate could give Angelides a chance to get a stronger footing in the race—or for Schwarzenegger to slam the door shut."
             Among ballot measures, the $37 billion in infrastructure bonds put on the ballot by the legislature, and championed by the Governor, are leading, but undecided voters could still tip the scales. The bond to fund affordable housing (Proposition 1C) has the most comfortable lead (57% yes, 30% no, 13% undecided), and the water facilities bond (Proposition 1E) is a close second (55% yes, 30% no, 15% undecided). But prospects are more uncertain for the transportation bond (51% yes, 36% no, 13% undecided) and the education facilities bond (49% yes, 40% no, 11% undecided)—Propositions 1B and 1D, respectively. In contrast, Proposition 89, the citizens' initiative to provide public financing for political campaigns by taxing corporations and financial institutions, faces an uphill battle: Among likely voters, 61 percent would vote no, 25 percent would vote yes, and 14 percent are undecided.
             Californians' preference that the initiative process have more influence than the legislature or the governor over public policy has dropped since last September (39% to 33%), and two in three residents think the initiative process needs either major (37%) or minor (31%) changes. Californians have mixed views about specific challenges facing the state—despite the fact that a growing percentage think the state is headed in the right direction. Looking ahead to the year 2025, a majority of residents (53%) believe the state's water and flood control system will improve (32% say it will get worse), and they are divided over whether public education will improve (47%) or get worse (44%). But residents are pessimistic about traffic and affordable housing, with 74% of adults thinking traffic will get worse in the next 20 years and most adults (72%) thinking the availability of affordable housing will worsen.
             President Bush's approval ratings have are near an all-time low among California voters (35% approve, 63% disapprove). Ratings are no better for the job the U.S. Congress is doing (31% approve, 63% disapprove). However, the news is better for California's own individual Members of Congress – 60 percent of the state's likely voters say they approve of the way their own congressperson is handling his or her job. Senator Dianne Feinstein, who faces GOP challenger Richard Mountjoy in November, enjoys majority approval among voters (53%).
             In other areas, the survey found that Latino voters are also more enthusiastic about going to the polls than voters in general (38% to 32%) and are more than twice as likely as whites (52% to 26%) to say the upcoming debate is very important to how they will vote. In addition, half of Californians disapprove of the job state legislators are doing (34% approve, 50% disapprove), but approval has risen more among some groups (Republicans 21% to 30%, independents 32% to 40%). Also, 73 percent of Californians say the war in Iraq is not going well, and approval of President Bush's handling of Iraq is low (68% disapprove, 28% approve) – although he gets higher marks on terrorism and homeland security (54% disapprove, 42% approve). Nearly two-thirds (65%) of Californians believe illegal immigrants should be allowed to apply for work permits in order to stay in the U.S., up 5 points from one year ago.
             Survey details are available at http://www.ppic.org .
San Joaquin Valley Meets Clean Air Standard
             On September 20, 2006, the San Joaquin Valley Air Pollution Control District announced that the region has attained a federal health-based standard for particulate matter, specifically known as PM2.5.
             Particulate matter includes the fine particles that comprise soot, dust, nitrates, smoke, salts, and other chemicals. A primary source of PM2.5 in the Valley is internal-combustion engines, such as those in diesel trucks, passenger cars, and industrial equipment. Likewise, fireplaces, prescribed burning, and farming operations contribute to the region's historically high PM2.5 air concentrations. These minuscule particles pose a health threat due to their ability to aggravate lung disease, trigger asthma attacks and acute bronchitis, and increase the risk of respiratory infections.
             The District's announcement signifies the first time nationally that a chronic non-attainment area has been able to reduce its particulate matter concentrations below the federally-mandated level. Equally impressive is the fact that the District has met the standard nine years before the federal deadline of 2015. According to Seyed Sadredin, executive director for the Air District, "This unprecedented accomplishment was made possible only by bold and innovative actions taken by the air district's governing board, expensive investments in clean-air technology by businesses, and support from the general public."
             Air-monitoring data collected from 2003 to 2005 indicate that the basin meets the 24-hour standard set by the Environmental Protection Agency for PM2.5. However, the basin remains out-of-compliance with the yearly standard for this pollutant, and will face difficulties in meeting imminent particulate matter standard revisions proposed by the EPA.
             Still, this successful reduction of PM2.5 follows two other accomplishments: the EPA's preliminary reclassification of the area as compliant with PM10 standards, and an overall reduction of Valley smog by one half of previous years' levels.
             "We will need to remain aggressive and ask more from our businesses and the public as well," summarized Sadredin.
             Later this month, the District will continue its efforts to improve the Valley's air quality by publishing a draft plan for meeting the 8-hour ozone standard. The plan includes four strategies to reduce smog levels to federally-mandated levels by 2012.
             The news release issued by the Valley Air District, along with other District information, is available at http://www.valleyair.org . Information regarding federal air standards is available at http://www.epa.gov .
National Academy of Sciences Hosts Innovation-Focused Event
             On September 26, 2006, the National Academy of Sciences hosted "Accelerating Innovation 2006," a conference aimed at encouraging national innovation policy by exploring the global and national landscape of technology and development. The forum discussed local and regional resources and capabilities and how they can be used to spur innovation and improve competitiveness. Several hundred people attended.
             The primary issues discussed were federal government support of research and development, and the unique role the universities play in the competitive sphere of ideas. Ruben Barrales, Deputy Assistant to the President and Director of Intergovernmental Affairs, articulated the issues facing the future of innovation. Mr. Barrales — a former county supervisor from the Bay Area and the White House's primary liaison for California colleagues and interests — discussed the importance of research funding and the role political boundaries play in economic prosperity. His panel focused on Intergovernmental Dimensions of Innovation Policy discussing both the challenges of the public sector, technology transfers, and the competitive global economy.
             For more information, please visit: http://www.innovationconf.org .
California Universities Top R&D Commercialization
             On September 21 2006, The Milken Institute released an in-depth examination of the world's leading universities and their ability to turn their intellectual property into commercial applications. The study entitled "Mind to Market: A Global Analysis of University Biotechnology Transfer and Commercialization" ranked U.S. and Canadian universities for their ability to take world-class research and turn it into licensing income and business startups. The biotechnology research and technology transfer of intellectual property into commercial business uses was measured by published research, patents, and licensing income. The U.S. dominates the top rankings on many of these measures, but among the top five universities in world-class research commercialization three are California schools. The top five are:
             1. Massachusetts Institute of Technology
             2. University of California system
             3. California Institute of Technology
             4. Stanford University
             5. University of Florida
             Other key points that were noted from this report included:
             – Each 10-point increase in the Institute's score for published research contributes an additional $1.7 million to a university's annual licensing income
             – For every $1 invested in an office of technology transfer (OTT) the university receives more than $6 in licensing income
             – For each additional year that an OTT is in operation, $228,000 of incremental licensing income is generated for the university.
             The University of Southern California ranked 15th on the list, and some individual University of California campuses independently ranked at high levels.
             For more information or to view rankings, visit: www.milkeninstitute.org .
October 3 Briefing To Examine Importance to the U.S. of the Burgeoning Economic Power of China and India
             On Tuesday, October 3, 2006, at 3:00 p.m. in Room 2261 of the Rayburn House Office, a briefing will be the venue for releasing a new report examining the prospects and consequences for the global economy and U.S.-Japan economic relations of the rise of China and India as new political and economic powers in Asia.
             Entitled Engaging China and India: An Economic Agenda for Japan and the United States, the briefing is sponsored by the Pacific Council on International Policy, Chicago Council on Global Affairs, and California Institute for Federal Policy Research. Presenters at the briefing will release a new report by a joint U.S.-Japanese task force that has met over the past year to consider the report's topic. The task force co-chairs – Kenneth W. Dam, former Deputy Secretary of the U.S. Departments of Treasury and State, and Noboru Hatakeyama, Chairman & CEO of the Japan Economic Foundation and Japan's former Vice Minister of International Trade & Industry (MITI) – will discuss the report's key findings and recommendations.
             The report calls for strong leadership in the global economy, contributing to policy debates now under way in the United States about how to respond to the challenges posed by China's and India's economic growth. The report makes specific recommendations about how the United States and Japan can work together to develop new initiatives with China and India in the areas of trade and capital flows, technology and innovation, and energy and the environment.
             Other members of the task force will also participate, including Akira Kojima, chairman of the Japan Center for Economic Research and former editor-in-chief of the Nihon Keizai Shimbun newspaper; and Sakutaro Tanino, foreign policy advisor to Prime Minister Koizumi and former Japanese ambassador to India and to China.
             Study sponsors were the Pacific Council on International Policy ( www.pacificcouncil.org ), Chicago Council on Global Affairs ( www.thechicagocouncil.org ) and the Japan Economic Foundation ( www.jef.or.jp ). No reply is required to attend the briefing, which will take place on October 3, 2006, from 3:00 to 4:30 pm, and at which light refreshments will be served. For more information, call the California Institute at 202-785-5454, or email [email protected] . Once it is released, the report will be available for download at http://www.pacificcouncil.org .
October 3 PPIC Luncheon Briefing To Present Statewide Survey Findings on the Eve of the November General Election
             At noon on Tuesday, October 3, 2006, the Public Policy Institute of California and the California Institute for Federal Policy Research will host a luncheon briefing in 2261 Rayburn to discuss new data from the PPIC Statewide Survey.
             PPIC's latest survey continues to examine voter perceptions on ballot measures and candidates as we move closer to the November general election. This survey, the second of four that will examine voter preferences before and after Election Day, again looks at how Californians feel about the state's future, the ability of their government to plan for that future, and how these perceptions are affecting voters' views of bond measures just six weeks before they go to the polls.
             Mark Baldassare, Director of Research, Survey Director and Senior Fellow at PPIC, will present new findings from the PPIC Statewide Survey at this luncheon briefing, which will be held on Tuesday, October 3, 2006, at 12:00 noon in Room 2261 of the Rayburn House Office Building. Copies of the survey details will be available at the briefing and at http://www.ppic.org .
             Author of numerous PPIC publications, Mark Baldassare is an expert in public opinion and survey research, as well as elections, demographics and political participation. Before joining PPIC, he was a professor and department chair at U.C. Irvine, and conducted polls for the Los Angeles Times, Orange County Register, San Francisco Chronicle, and California Business Roundtable.
             PPIC is a private, nonprofit organization dedicated to improving public policy through objective, nonpartisan research on the economic, social, and political issues that affect Californians. It was established in 1994 with an endowment from William R. Hewlett.
             To attend the October 3 luncheon briefing, please call the California Institute (acceptances only, thank you) at 202-974-6384, or send email to [email protected] .
---
To subscribe to the California Capitol Hill Bulletin, send an e-mail to [email protected] with "subscribe" as the subject. To remove your name from the mailing list, e-mail [email protected] with "unsubscribe" as the subject.
---
Click here to return to the California Institute home page. Or click here to send
e-mail.
To subscribe to the California Capitol Hill Bulletin, e-mail us your name, affiliation, and email address with the word "subscribe" in the subject line.