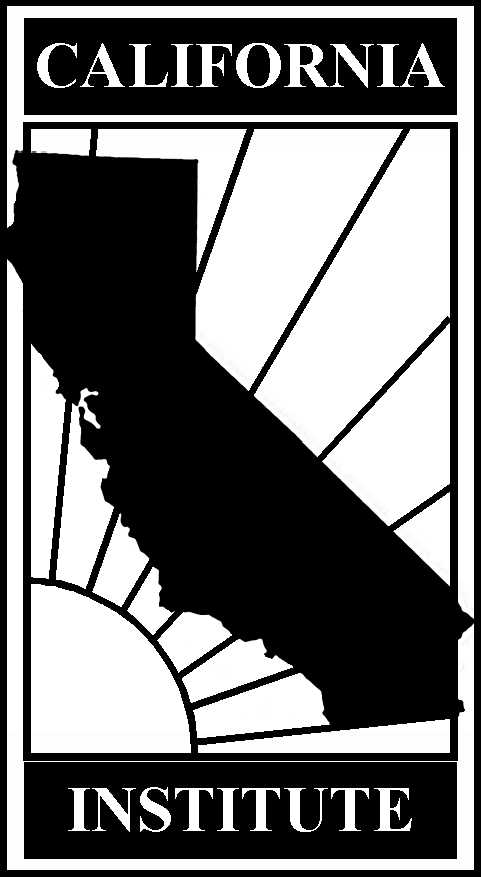 The California Institute for Federal Policy Research
voice: 202-546-3700 fax:202-223-2330 [email protected] http://www.calinst.org/
Home ~ New Articles ~ Subjects ~ Bulletins ~ Publications ~ Events ~ Formulas ~ Transportation ~ Defense/Bases ~ Search ~ CA Delegation ~ About Us ~ Our Supporters

California Capitol Hill Bulletin
Volume 13, Bulletin 26 — September 22, 2006 [or see pdf version] [or jump to the previous bulletin]
---
CONTENTS OF THIS ISSUE:
Immigration Issues Still Front And Center In the Congressional Debate
House Moving Bills Under Suspension As Pre-Election Adjournment Nears
Progress Reported on Homeland Security Appropriations Measure; Conference and Final Bill Expected Before Pre-Election Departure
Science Committee Explores Nanotechnology Impacts
Senate Judiciary Committee Examines 9th Circuit Court Split
Agriculture Issues Getting Increased Attention on Capitol Hill
Agriculture Subcommittee Holds Oversight Hearing in Fresno
GAO Review Uncovers Flaws in Pentagon Justification for Cancelling C-17
PPIC Study Reports on Californians and The Future
California Voters Becoming Less Representative of California Population, According to PPIC Data
California Joins Washington and Oregon in Joint Efforts to Improve Health of Pacific Ocean
Luncheon Briefing Looks At The November Elections in California
---
To expand communications between Washington and California, the California Institute provides periodic bulletins regarding current activity on Capitol Hill that affects our state. Bulletins are published weekly during sessions of Congress, and occasionally during other periods.
---
Immigration Issues Still Front And Center In the Congressional Debate
            Continuing its strategy to take up individual immigration border enforcement and security bills because of the impasse with the Senate over a more comprehensive immigration bill (see, Bulletin, Vol. 13, No. 25 (9/15/06), the House leadership brought four more bills to the floor on Wednesday and Thursday, September 20-21, 2006.
            On Wednesday, by a vote mostly along party lines of 228-196, the House passed H.R. 4844, which requires everyone registering to vote in a federal election to provide proof of U.S. citizenship and to show a current photo identification card prior to voting.
            On Thursday, three bills were voted out. H.R. 4830, the Border Tunnel Prevention Act of 2006, sponsored by Rep. David Dreier (San Dimas), criminalizes the unauthorized construction, financing, or recklessly permitting (on one's land) the construction or use of a tunnel between the United States and another country. The vote was 422-0. In the Senate, Senator Diane Feinstein introduced a similar bill, which was made part of the Senate's comprehensive immigration bill, S. 2611.
            H.R. 6094, the Community Protection Act, passed by a vote of 328-95. The bill prohibits gang members from being admitted to the United States and makes some of them eligible for deportation. It also authorizes the Department of Homeland Security to detain certain criminal illegal immigrants indefinitely in certain circumstances. The vote on final passage was 328-95.
            The House also passed H.R. 6095, the Immigration Law Enforcement Act of 2006, by a vote of 277-140. The bill authorizes state and local law enforcement officials to assist in enforcing U.S. immigration law. It also authorizes the hiring of more U.S. attorneys to prosecute alien smugglers, and requires courts to expedite lawsuits against the government over immigration enforcement.
            Despite the comfortable vote margins, the Democrats vigorously opposed consideration of these bills, arguing rather that the House should have gone to conference with the Senate to negotiate a more comprehensive immigration reform bill. The Republicans countered, however, that a conference with the Senate was not possible and these bills were a good step in the right direction on immigration issues.
            In the meantime, the Senate took up the border fence bill passed last week by the House, H.R. 6061, which authorizes 700 miles of two-layer fencing along the border and "virtual" fencing provisions utilizing high technology, as well. A motion to invoke cloture and limit debate was approved 94-0 on September 20th, setting the stage for a final vote on the bill next week. Senate Majority Leader Bill Frist (TN) indicated, however, that action on the other House-passed bills was not likely because of the limited time left in the schedule.
House Moving Bills Under Suspension As Pre-Election Adjournment Nears
            As Congress approaches the expected September 29, 2006 adjournment for the elections, the House is considering many non-controversial bills under suspension of the rules, which requires a 3/4ths majority vote. This week the following bills concerning California were considered:
            On September 20, 2006, the House passed H.R. 2334, the City of Oxnard Water Recycling and Desalination Act. The bill, introduced by Rep. Lois Capps (Santa Barbara), was approved by voice vote. The bill amends the Reclamation Wastewater and Groundwater Study and Facilities Act to authorize the Secretary of the Interior to participate in the design, planning, and construction of permanent facilities for the GREAT project to reclaim, reuse, and treat impaired waters near Oxnard, California. It limits the federal cost share of the project to 25 percent, and prohibits the Secretary from providing funds for the operation and maintenance of the project.
            Also on September 20th, H.R. 4653, introduced by Rep. Henry Waxman (Los Angeles) was passed by voice vote. The bill amends the Department of Transportation and Related Agencies Appropriations Act, 1986 to repeal a provision prohibiting the use of certain funds for any segment of the downtown Los Angeles to San Fernando Valley Metro Rail project unless the Southern California Rapid Transit District notifies the Urban Mass Transportation Administration that no part of the Metro Rail project will tunnel through any zone designated as a potential risk zone or high potential risk zone for methane gas.
            Although the official target adjournment date remains October 6, Majority Leader John Boehner and other Republican Congressional leaders have sought to complete business by September 29. A lame-duck session is expected to begin in mid-November.
Progress Reported on Homeland Security Appropriations Measure; Conference and Final Bill Expected Before Pre-Election Departure
            According to press reports on Thursday, September 21, 2006, Congressional negotiators working on the FY 2007 Homeland Security spending bill have agreed on a total price tag of $34.8 billion for the overall measure (H.R.5441). The House and Senate finished spending bills previously, and a conference committee is expected to begin official duties early next week. Republican leaders hope to produce a compromise package that can be approved by both houses before Congress adjourns for the November 2006 elections.
            Reports indicate that conferees will provide some funding for a port security program that would be authorized by comprehensive port legislation passed recently by the House and Senate but not yet conferenced. (The authorizing legislation will likely provide room for $400 million in spending, but the Appropriations conferees are said to be unlikely to fund at that level.)
            In addition to regular spending, the final bill reportedly will provide $1.8 billion in border security funding that will be treated as emergency spending, thereby not requiring offsetting spending. Uses for the emergency spending have been reported as including border fencing and Coast Guard funding, as well as perhaps some port security needs. The Public Policy Institute of California (PPIC) recently released a major report on port security policy, which is available at http://www.ppic.org/main/publication.asp?i=698 .
Science Committee Explores Nanotechnology Impacts
            The House Science Committee held a hearing on September 21, 2006 entitled Research on Environmental and Safety Impacts of Nanotechnology: What are the Federal Agencies Doing? The Committee heard from several witnesses: Norris E. Alderson, Associate Commissioner for Science, Food and Drug Administration and Chairman, Nanotechnology Environmental and Health Implications Working Group; Arden L. Bement, Jr., Director, National Science Foundation; George Gray, Science Adviser and Assistant Administrator for Research And Development, EPA; Altaf H. "Tof" Carim, Program Manager, Nanoscale Science and Electron Scattering Center, Office of Basic Energy Sciences, Department of Energy; Andrew Maynard, Chief Science Adviser, Project on Emerging Nanotechnologies, Woodrow Wilson International Center for Scholars; and Matthew M. Nordan, Vice President, Research, Lux Research Inc.
            Dr. Norris explained that while nanotechnology is expected to contribute to scientific advances in medicine, energy, electronics, materials, and other areas, many of its benefits arise from the fact that nanomaterials exhibit properties and behavior different from those of materials at larger scales. As a result, these unique properties that enable new benefits also could lead to nanomaterial-specific human health and environmental risks. The intergovernmental Nanotechnology Environmental and Health Implications (NEHI) Working Group was established to facilitate the exchange of information among agencies in order to identify, prioritize, and implement research and other activities involving nanotechnology. The Working Group also assists in the development of information and strategies as a basis for the drafting by the regulatory agencies of guidance toward safe handling and use of nanoproducts by researchers, workers, and consumers. The NEHI Working Grouper has just produced a report, Environmental, Health, and Safety Research Needs for Engineered Nanoscale Materials, to identify for federal agencies the EHS research and information needed to understand and manage the potential risks
of engineered nanoscale material. The report is also available for the private industry to use.
            Dr. Bement detailed NSF's role as a lead federal agency in the multi-agency National Nanotechnology Initiative (NNI), and the importance NSF places on funding research on the "societal dimensions" – i.e., the environmental, health, education, and ethical issues – of nanotechnology, as well as fundamental scientific research. In furtherance of this priority, Dr. Bement testified that of the total 2007 NSF Request within the National Nanotechnology Initiative of $373.2 million, $59 million – or 16 percent – is directed toward societal dimensions. This is a $7.5 million (15 percent) increase over the FY 2006 estimated funding of $51.5 million.
            Mr. Nordan, however, testified that the government must do more to confront the risk to nanotechnology research presented by environmental, health, and safety risks. He urged the federal government to establish a new interagency body to develop a game plan for basic research and to provide it with the authority to implement the plan and the funding to carry it out. These actions would enable companies to carry out their own research on specific applications, and help address perceptual and regulatory risks in the bargain, Nordan concluded.
            Testimony of all the witnesses can be obtained from the Committee at: http://www.house.gov/science .
Senate Judiciary Committee Examines 9th Circuit Court Split
            On September 20, 2006, the Senate Judiciary Committee heard testimony concerning the possibility of splitting the U.S. 9th Circuit Court of Appeals into two new circuits as proposed in S. 1845. The proposed 12th Circuit Court would include California and Hawaii while the 9th Circuit would cover the remaining current states. The bill also includes an increased number of judges in the circuits.
            The Committee heard testimony from 11 witnesses including former California Governor and Senator Pete Wilson, Senator Barbara Boxer, and Judge Mary Schroeder, and Rachel L. Brand, Assistant Attorney General, Office of Legal Policy, Department of Justice. Gov. Wilson opposed the split and voiced concerns that the new court would lack the legal bond to precedent and cause drastic legal problems in the West. Senator Feinstein, a member of the Committee, voiced strong opposition to the bill labeling it "judicial gerrymandering," and claiming the motives behind the split were politically motivated. Senator Boxer testified in opposition to the split as well, arguing that the spilt would increase costs while decreasing efficiency. There were also concerns voiced by other witnesses that a split would result in conflicting legal interpretations across the states and hinder economic activity, such as having different intellectual copyright rulings governing Silicon Valley and Seattle based computer companies.
            The supporters of the split, however, cited the huge caseload and case per judge ratio of the 9th circuit, resulting in the tedious and long delay in cases from filing to decision. They also argued the overwhelming caseload was only going to get worse as the population of the 9th Circuit continues to increase. Other witnesses were concerned that 40% of the cases in the 9th Circuit were immigration cases and urged that Congress pass a set of immigration laws that would decrease the case load in that area. Rachel Brand, attorney general at the Department of Justice recommended both increasing judges in the 9th and splitting the district since the Department is the most frequent litigant in the courts and the delays in the courts are very costly to DOJ.
            For more information, please visit: http://judiciary.senate.gov .
Agriculture Issues Getting Increased Attention on Capitol Hill
            On September 20 and 21, 2006 the House Committee on Agriculture continued a series of hearings aimed at reforming and improving the 2007 federal farm bill. Chairman Bob Goodlatte and Ranking Member Collin C. Peterson heard testimony from over 20 witnesses representing various farming industries including cotton, wheat, soybeans, corn, and many others. The majority of the witnesses expressed concern over recent WTO policies, energy use and fossil fuels, safety nets, drought, and cooperation with private industry. Most of the witnesses supported the current farm bill while a few argued for reforms. The testimony continued on September 21, 2006 with testimony from university agriculture economists who continued to discuss WTO trade policies, specifically on cotton and corn.
            Specialty crops was also an area of interest in terms of market response and land requirements. The interests of specialty crop growers may be heard more clearly during consideration of next year's farm bill due to the cooperation announced recently among more than 60 specialty crop growers. In the past, internal disagreements prevented specialty crops from becoming a unified voice in Washington, according to industry representatives. This year, however, the specialty crop groups have united and formed the Specialty Crop Farm Bill Alliance to better present their interests during the 2007 farm law rewrite.
            The oversight hearings on the farm bill are occurring as increasing concern is voiced over the E. Coli bacteria outbreak, which was found recently in spinach from a California grower. The widespread outbreak has put health regulations in the specialty crops industry at the top of some agendas. California produces 75% of the spinach for the United States and increased costs for health inspection and regulation would fall heavily on California farmers. Last year, 17,000 acres in the country were planted with spinach and California recorded $258 million in spinach sales.
            The re-writing of the farm bill seems to hang in limbo waiting for results from the Doha round of WTO talks. American farm subsidies have been an object of great debate in the WTO talks, and disaster assistance is also a point of controversy between American farmers and the WTO. Grain growers have argued that the WTO agreements and the '06 Farm Bill benefit corn and soy producers over wheat, barley, or oats. And the WTO recently ruled U.S. cotton supports illegal, leaving many farm subsidies and assistance programs with an uncertain future. For more information visit http://agriculture.house.gov.
Agriculture Subcommittee Holds Oversight Hearing in Fresno
            On Saturday September 16, 2006, the House Committee on Agriculture Subcommittee on Department Operations, Oversight, Dairy, Nutrition, and Forestry held a hearing entitled "The State of the California Dairy Industry" at the Hall of Records in downtown Fresno. The hearing called upon eight witnesses representing California dairy products and companies to highlight specific problems in the industry: Richard Cotta, Senior VP for Government and Producer Relations for California Dairies Inc.; Joaquin Contente, President of the California Farmers Union; Sabino Herrera of the Alhem Farm Partnership; Dino Giacomazzi of Western United Dairymen; Leroy Ornellas, Dairy Producer; Jeep Dolan, VP of Operations of Driftwood Dairy; Sue Taylor, VP for Dairy Policy and Procurement of Leprino Foods Company; and John Jeter, President and CEO of Hilmar Cheese Company.
            The witnesses all voiced a variety of concerns ranging from nutrition policies to export subsidies. Several argued that the current safety net system for the dairy industry is redundant and needs revamping. There was also staunch disagreement as to the fate of the Milk Income Loss Compensation (MILC) program. Farm owners (rather than producers) seemed more concerned with the Federal and State milk ordering systems and generally applauded an extension of the current farm bill. Producers encouraged more competition in the dairy sector and government attention to milk protein concentrate (MPC) imports. Domestic producers feel they are unable to compete in the MPC market due to foreign subsidies. Overall, it seemed agreed that environmental research should be a high priority and conservation programs are vital. The Committee members reflected the growing concerns about trade and recent WTO rulings while maintaining a positive outlook for the future of the dairy industry in California.
For more information, please visit: www.agriculture.house.gov .
GAO Review Uncovers Flaws in Pentagon Justification for Cancelling C-17
            Citing doubts about its "accuracy and completeness," the Government Accountability Office (GAO) released a report sharply criticizing the Department of Defense's methodology for justifying termination of the C-17 military transport aircraft, which is built by Boeing in Long Beach. In a September 20, 2006 report, GAO found that DOD relied on "results [that] were incomplete, unclear, or contingent on further study."
            A Congressional watchdog agency, GAO was harshly critical of Pentagon methodology. The oversight report noted that "DOD used an innovative approach in conducting the study and acknowledged some methodological limitations in its report, as any sound study should." To GAO, the problem was more to be found in the extent to which conclusions were drawn based upon these unproven methodologies. GAO states that the Pentagon "did not fully disclose how these limitations could affect the MCS [Mobility Capability Study] conclusions and recommendations. Therefore, it is not transparent how the analyses done for the study support DOD's conclusions. As measured against relevant generally accepted research standards, we identified limitations in the MCS study and report that raise questions about their adequacy and completeness."
            For example, GAO notes that "data were lacking and some of the models used could not simulate all relevant aspects of the missions," and that DoD undervalued the importance and extent of peacekeeping operations. In addition, Pentagon arguments that transportation assets will be sufficient are not backed up with assessments of personnel, supply, or equipment needs. Generally, the report states, "The lack of clarity and conciseness of the reported results can limit the study's usefulness to decision makers and stakeholders."
            Entitled "Defense Transportation: Study Limitations Raise Questions about the Adequacy and Completeness of the Mobility Capabilities Study and Report," the report is available from GAO at http://www.gao.gov/docsearch/abstract.php?rptno=GAO-06-938 .
PPIC Study Reports on Californians and The Future
            Recently, the Public Policy Institute of California (PPIC), in collaboration with The James Irvine Foundation, released a report entitled "Survey on Californians and the Future." Presented by Mark Baldassare, Research Director at PPIC and Director of the PPIC Statewide Survey, reported that Californians are overwhelmed by the future but underwhelmed by plans to deal with it. California residents are questioning the government's ability to solve problems and express unease at the financial investments in growth. These uncertain attitudes of Californians yield an unsure fate for the bond package on the ballot in the November election.
            Californians seem to be expressing a general pessimism about state-growth and the future of California coupled with a profound lack of faith in the government. However, most Californians seem to prefer using currently established programs rather than costly new ones. Despite the dissatisfaction with government, Schwarzenegger still seems to be leading the polls while the state legislature continues to carry a low approval rate, according to the report. Immigration is a key issue for the 2006 Governor's Race while residents look to jobs and the economy as the priority for California in 2025, and are divided about the current economic prospects.
            Some key points from "Survey on Californians and the Future":
            – 56% believe the population growth will be a bad thing for them and their families
            – 46% think the state will be a worse place to live in 2025 than today
            – 38% have little or no confidence in the state government's ability to plan for the future
            – Prop 1B ($19.9 billion transportation bond): 50% yes, 38% no
            – Pop 1C ($2.85 billion affordable housing bond): 57% yes, 32% no
            – Prop 1D ($10.4 billion education facilities bond): 51% yes, 39% no
            – Prop 1E ($4.1 billion water and flood control bond): 56% yes, 35% no
            – Gov. Schwarzenegger continues to hold a 13-point lead over opponent Phil Angelides
            – 31% say they trust the state government to do what is right most of the time
            – Latinos are far more likely than whites to trust state government (45% to 24%).
For more information visit: www.ppic.org .
California Voters Becoming Less Representative of California Population, According to PPIC Data
            In an August At Issue publication, the Public Policy Institute of California (PPIC) assessed the relative characteristics of voting and non-voting populations in California, determining that California voters are not representative of California as a whole and the discrepancies are increasing. The report, written by Mark Baldassare, Research Director, studies race, major partisanship, certain political preferences, opinion polls, and home ownership as demographic measures between voters and non-voters over a 16 year period from 1990 to 2006. Ultimately, California's electorate does not reflect the size, the growth, or the diversity of California's population. Voter registration is growing at a slower rate than population. Although the state has become increasingly diverse, the adults who frequently vote are predominantly white, age 45 and older, and relatively affluent. In contrast, nonvoters (those who are not registered to vote) are mostly nonwhite, younger, and less affluent than frequent (or "likely") voters.
            The key points from this report are:
            – Eight in 10 adults are eligible to vote but just 56% are registered
            – 12 million of the state's 27.7 million adults are not registered to vote
            – The percentage of California adults registered as major party voters has dropped from 54 percent to 43 percent and only 35% of adults can be expected to vote in the November election
            – Today, the California adult population is 46% white and 32% Latino; the remaining 22% are Asian (12%), black (6%), and other. Yet, seven in 10 California likely voters are white, only one in six is Latino, and the remainder are Asian, black, and other
            – The majority of Californians who are frequent voters are age 45 and older (62%), homeowners (77%), and college graduates (53%), with household incomes of $60,000 or more (56%). The majority of California nonvoters are under age 45 (76%) and renters (66%); fewer than one in five is a college graduate (17%) or earns $60,000 or more (18%)
            – Voters and non-voters have different opinions about elected officials, legislation, and government policies
            For more information go to www.ppic.org .
California Joins Washington and Oregon in Joint Efforts to Improve Health of Pacific Ocean
            On September 18, 2006, Governor Arnold Schwarzenegger and the Governors of Washington and Oregon announced an agreement to work together and improve Pacific ocean health. The announcement comes in light of the scientific discovery of a "dead zone" off the central Oregon coast, where oxygen deprivation has killed massive quantities of marine life. The goals of this tri-state effort include: ensuring clean coastal waters and beaches, protecting healthy ocean and coastal habitats, expanding scientific research, monitoring and fostering sustainable economic development throughout diverse coastal communities, and expanding ocean and coastal research.
            The Governors plan to develop a coastal regional research plan jointly with the National Sea Grant office and other scholars. The plan entails working with universities to seek funding and technical aid for ocean observation programs, habitat monitoring and sea floor mapping. Under the collaborative agreement, the three states intend to work together to: "1. Create mechanisms for sharing lessons learned from local, urban, county, and statewide conservation and restoration programs; 2. Expand cooperative scientific and educational efforts on issues of regional significance; 3. Coordinate management strategies and approaches for coastal and marine resources of regional significance; and 4. Engage Congress and the White House on regional ocean and coastal issues that are of national significance, such as offshore oil and gas drilling."
            The announcement was made in two locations linked by satellite uplink. The Governors of Washington and Oregon were located at the Oregon Museum of Science in Portland, and Governor Schwarzenegger, flanked by an audience of 1,000, participated from a Long Beach session entitled "California and the World Ocean '06,". The first item of business is expected to be a joint message to Congress opposing oil and gas leasing, development or exploration along the Pacific Coast.
            For details regarding the multi-state agreement, a detailed statement is available on Governor Schwarzenegger's website, at http://gov.ca.gov/index.php?/press-release/3942/ .
Luncheon Briefing Looks At The November Elections in California
            On September 20, 2006, California State University, San Jose State University, and the California Institute hosted a luncheon to discuss the current political climate in California and how the elections might play out this fall. Hosted by the California State University, the briefing attracted an audience of more than 80 guests at the Rayburn House Office Building.
            The keynote speakers were Drs. Terry Christiansen and Larry Gerston, both noted and popular professors of Political Science at San Jose State University, who gave a lively and informative presentation entitled "The November Elections in California: Issues, Voters, and the 800-pound Terminator in the Room." Following a welcome and introduction by CSU Assistant Vice Chancellor for Federal Relations Jim Gelb, the two presenters were introduced by Les Francis, an alumnus of San Jose State and former chief of staff for Rep. Norman Mineta (whose represented San Jose in Congress) who is now with the firm Goddard Claussen Strategic Advocacy in Washington. Professors Christensen and Gerston are considered experts on current developments and trends in California. In addition to drawing on their own research and experience, the speakers also discussed results of on-going public opinion surveys conducted by the Survey & Policy Research Institute (SPRI) at San Jose State.
            The presentation covered the recent political trends in California including the Governor's approval ratings, voting trends, absentee voting, campaign spending, voting demographics, and the upcoming propositions. The Professors took several questions about youth voters, immigration, and other topics as well. They reported that the Governor, having overcome some past complications, is leading in the polls and is helped by a number of advantages that favor his reelection. On the other hand, according to the presenters, the ballot propositions appear to have somewhat less popular support.
            A videotape of the briefing is available in Windows Media streaming format from the California Institute website, at http://www.calinst.org/video/2006-09-20.wmv . An audio file in MP3 format is available at http://www.calinst.org/audio/2006-09-20.mp3 . (Video and audio archives of this and various other presentations are available at http://www.calinst.org/video.htm .)
---
To subscribe to the California Capitol Hill Bulletin, send an e-mail to [email protected] with "subscribe" as the subject. To remove your name from the mailing list, e-mail [email protected] with "unsubscribe" as the subject.
---
Click here to return to the California Institute home page. Or click here to send
e-mail.
To subscribe to the California Capitol Hill Bulletin, e-mail us your name, affiliation, and email address with the word "subscribe" in the subject line.