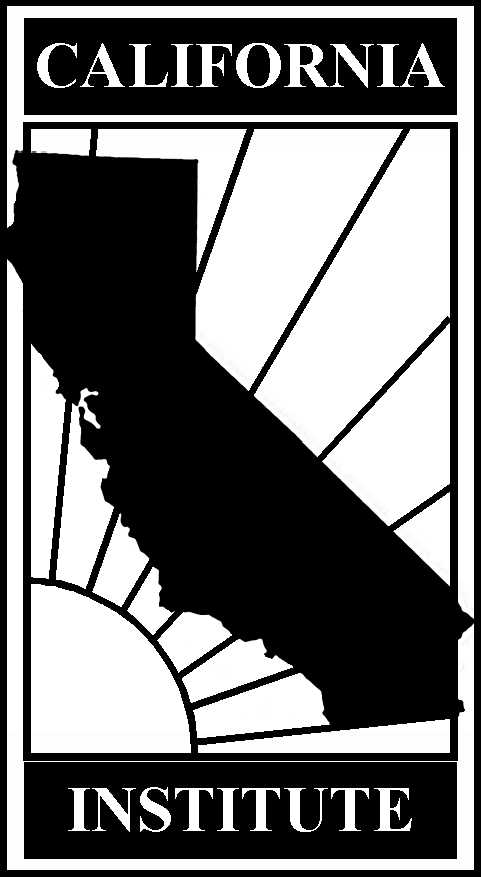 The California Institute for Federal Policy Research
voice: 202-546-3700 fax:202-223-2330 [email protected] http://www.calinst.org/
Home ~ New Articles ~ Subjects ~ Bulletins ~ Publications ~ Events ~ Formulas ~ Transportation ~ Defense/Bases ~ Search ~ CA Delegation ~ About Us ~ Our Supporters

California Capitol Hill Bulletin
Volume 13, Bulletin 25 — September 15, 2006 [or see pdf version] [or jump to the previous bulletin]
---
CONTENTS OF THIS ISSUE:
Port Security Bill Receives Unanimous Senate Approval
Port Security High Priority at Senate Homeland Security Hearing
Science Committee Looks At Border Security Technology
House Republican Leadership Holds Immigration Forum
Senate Finance Examines NAFTA At The Twelve Year Mark
House Committee On Agriculture Reviews Federal Farm Policy
House Judiciary Committee Holds Oversight Hearing on the Americans with Disabilities Act
Friant Water Settlement Agreement Reached
Employment-Based Points For Immigration Explored By Senate
September 20 Luncheon Briefing: The November Elections in California
L.A. Mayor Villaraigosa Speaks at Roundtable Luncheon
Income, Poverty and Health Insurance Coverage Data Issued From Census Bureau
California Budget Project shows California Has Maintained Its Competitive Edge
---
To expand communications between Washington and California, the California Institute provides periodic bulletins regarding current activity on Capitol Hill that affects our state. Bulletins are published weekly during sessions of Congress, and occasionally during other periods.
---
Port Security Bill Receives Unanimous Senate Approval
             After four days of debate and amendments, the Senate passed its version of port security legislation, H.R. 4954, on Thursday, September 14, 2006 by a unanimous vote of 98-0.
             The bill authorizes over $6.7 billion over 6 years for port security measures. It also authorizes a $2.4 billion mass transit security grant for capital improvements in fiscal 2007 and $1 billion through fiscal 2009 for various operational improvements, as well as $1.2 billion over three years for rail security, of which more than 50 percent will go to Penn Station in New York City. In addition, it sets up pilot projects at three foreign ports to screen 100 percent of the cargo coming into the United States and test the effects on efficiency and security. Under the bill, DHS is required to make plans for detecting biological and chemical weapons and responding to radiation toxicity at U.S. ports, and the government must also have in place plans to restore commerce if an attack takes place.
             During floor consideration, the Senate accepted an amendment, by a vote of 95-3, that would require the scanning of all "high-risk" cargo, but defeated an amendment that would have mandated screening 100 percent of all incoming cargo within four years. Sen. Susan Collins (ME), a floor manager, opposed the amendment, arguing that the technology to screen all cargo without severely disrupting the U.S. economy does not exist at the moment. Currently, Customs and Border Protection estimates that it inspects about 5 percent of incoming cargo containers, which have been designated high-risk.
             The Senate also defeated an attempt by Minority Leader Harry Reid (NV) to include an amendment that incorporated all of the recommendations of the independent Sept. 11 commission not already enacted, as well as authorizing intelligence spending and calling for a "phased redeployment" of troops in Iraq. The vote refusing to waive a point of order against the amendment was 41-57.
             The House passed the port security bill on May 4, by a vote of 421-2. The bill is sponsored by Reps. Dan Lungren (Folsom), Jane Harman (Venice), and Loretta Sanchez (Anaheim).
Port Security High Priority at Senate Homeland Security Hearing
             On September 12, 2006, the Senate Homeland Security and Governmental Affairs Committee held a hearing entitled "Homeland Security: The Next Five Years." Chairwoman Susan Collins (ME) expressed her concern for the increasing threat of "homegrown terrorists," while Ranking Member Joseph Lieberman (CT) emphasized increased funding for first responders. All the Senators reported improvements in homeland security since 9/11/2001, but also expressed a need for further security measures. Several key issues of concern to the committee were: homegrown terrorists, border security, first responder funding, terrorists' access to WMD, funding and the national debt, and interoperable communication.
             The witnesses included Michael Chertoff, Secretary of the Department of Homeland Security and Leroy Baca, Sheriff of Los Angeles County. Chertoff named chemical security, port security, and border security as the top three problems threatening America's safety. He reported 80% of incoming containers will be scanned for radioactive materials by the end of the year and 100% by the end of next year. Sheriff Baca described institutionalized programs that Los Angeles County and California have established in the five years since 9/11/01 and their successes. Baca described the six concerns for the future of the Homeland Security programs in California: 1) Communications; 2) Technology; 3) Joint Forces Terrorist Training Center; 4) International cooperation, training and personnel exchanges; 5) Continued funding and development of the National Terrorism Early Warning Resource Center; and 6) The development of Homeland Security policies in partnership with experienced local and state law enforcement leaders.
             In response to a question, Sheriff Baca discussed the formal Muslim American outreach and partnership program that he has established, as well as the Muslim American Homeland Security Congress in Southern California, which consists of respected leaders from Muslim organizations who "foster communication, education and mutual respect between law enforcement" and local Muslims. "Homeland security is not an issue that can be resolved through traditional police practices only," Baca said.
             The testimony from this hearing is available at http://hsgac.senate.gov .
Science Committee Looks At Border Security Technology
             On September 12, 2006, the House Science Committee held a hearing on how technologies can help secure our borders. The witnesses were: Mr. Gregory Giddens, Director of the Secure Border Initiative Program Executive Office at the Department of Homeland Security (DHS); Mr. Jay M. Cohen (RAdm., USN ret.), the Under Secretary of Science and Technology at DHS; Dr. Peter R. Worch, an independent consultant, member of Air Force Science Advisory Board, and former Vice Commander Rome Air Development Center; Dr. Gregory J. Pottie, the Associate Dean for Research and Physical Resources and a member of the NSF Center for Embedded Network Sensors, Henry Samueli School of Engineering and Applied Science, UCLA; Mr. G. Dan Tyler, the Department Head, National Security Technology Division, Johns Hopkins University, Applied Physics Laboratory; and Dr. Gervasio Prado, President of Sentech,
Inc., and an expert in passive seismic and acoustic ground sensors.
             The DHS witnesses explained the Secure Border Initiative (SBI) which has been implemented to bring a systems approach to integrating and unifying the systems, programs and policies needed to secure the border and enforce U.S. customs and immigration laws. The ultimate goal of the steps being taken by the Science and Technology Directorate (S&T) of DHS is to provide border agents and officers with "a total scene awareness capability that provides a geo-spatially referenced detection, classification and tracking capability along with collaboration and decision making tools to improve efficiency." In reaching that goal, patterns and indicators will be developed that will identify such things as: 1) crossing routes and staging areas for cross border smuggling, 2) crossing patterns by group – to discover patterns that will help identify the number of organized groups involved and their respective"signatures," 3) crossing patterns by tactic – to discover patterns that will help identify distinctive "signatures" for specific tactics, such as drug smuggling, human smuggling, etc., 4) identifying the links and patterns between illegal border crossing and criminal activity within the U.S., and 5) tunnel activity – to discover the likely next tunneling start and end points.
             In response to concerns voiced by Chair Sherwood Boehlert (NY) that the S&T Directorate had been neglecting long-range research, Admiral Cohen committed to increasing DHS investments in longer-term research that could augment border security.
             The private witnesses emphasized the need to develop and deploy the technology in a way that took into account the border patrol personnel who would use and respond to it. They also noted that technologies must often be employed by the personnel at the border before they can be perfected based on real-world use. Dr. Pottie of UCLA and the Center for Embedded Networked Sensing described what a sensor network is, some relevant experience in developing and deploying systems, and what he sees as the main challenges for border security networks.
             Testimony of all the witnesses can be obtained through the Committees website at: http://www.house.gov/science .
House Republican Leadership Holds Immigration Forum
             As a follow up to the numerous hearings held by House Committees during the August recess (see, Bulletin, Vol. 13, Nos. 23 (8/7/06) & 24 (9/8/06)), the House Republican Policy Committee held a forum at which the Committee Chairmen reported on their findings on Tuesday, September 12, 2006. The consensus of the meeting was that border security needed to be dealt with immediately. As Speaker Dennis Hastert (IL) said, "If you've got a patient that's dying and is also bleeding to death, the first thing you want to do is stop the bleeding. We have a border that is bleeding to death. And we have to make sure we can stop that bleeding and get the patient well enough to fix the other things."
             The Speaker did note that he hopes a guestworker program can eventually be passed and said that House Judiciary Committee Chairman James Sensenbrenner (WI) is continuing to negotiate with the Senate to see if a compromise can be worked out. Hastert indicated that some border security measures would be considered as stand-alone bills that the Senate could take up after House passage, whereas other provisions would probably be added to the appropriations bills or other legislative vehicles moving through the House. The measures are expected to deal with additional border fencing (see article below), detention beds, and patrol agents, as well as provisions to allow local law enforcement officers to assist in enforcing immigration and be reimbursed by the federal government.
             With negotiations on immigration reform with the Senate at an impasse, the House on Thursday, September 14, 2006, passed H.R. 6061, the Secure Fence Act, by a vote of 283-138. The bill repackages the border fencing provisions contained in the House-passed immigration bill, H.R. 4437.
             In addition to authorizing 700 miles of two-layer fencing along the southwestern border, the bill also contains "virtual fencing" provisions authorizing the use of drones, ground sensors, cameras and other surveillance technology to detect illegal border crossings. In addition, the bill would allow border patrol agents and officers to take actions to disable vehicles suspected of carrying illegal immigrants or contraband.
             The bill is the first measure to be offered under the House leadership's plan to focus on moving border security bills despite the impasse with the Senate over broader immigration reform and before the November elections.
Senate Finance Examines NAFTA At The Twelve Year Mark
             On Monday, September 11, 2006, the Senate Finance Committee held an oversight hearing to explore the impact of the North American Free Trade Agreement twelve years after its implementation.
             In his opening statement, Chairman Charles Grassley (IA) noted that: "NAFTA resulted in the creation of the world's largest free trade area. The lowering of barriers to trade between the United States, Mexico, and Canada, contributed to the combined 2005 gross domestic product (GDP) of the NAFTA countries of $14.3 trillion, approximately one-third of the world's GDP. Between 1993 and 2005, total trade between the NAFTA countries grew 172 percent, and during those same years, U.S. exports to Mexico increased by 189 percent and to Canada by 111 percent. The 48 percent growth in the U.S. economy between 1993 and 2005 can be attributed, in part, to NAFTA. The level of U.S. unemployment has fallen since the implementation of NAFTA, from an average of 7 percent from 1982-1993 to 5 percent from 1994-2005, and the United States has added 22.6 million jobs since 1993. Our NAFTA partners, Mexico and Canada, are now the largest export market for 46 of the 50 states." California exported $17.7 billion in goods to Mexico in 2005, and $13.2 billion to Canada. Total California exports were $116.8 billion in 2005.
             The Committee heard from a number of witnesses, including: Mr. John Melle, Deputy Assistant U.S. Trade Representative for North America, Office of the U.S. Trade Representative; Ms. Cathy Sauceda, Director, Special Enforcement, U.S. Customs and Border Protection; Ms. Sandra Polaski, Senior Associate and Director, Trade, Equity and Development Project, Carnegie Endowment for International Peace; and Dr. Sidney Weintraub, William E. Simon Chair in Political Economy, Center for Strategic & International Studies.
             In his testimony, Mr. Melle testified that although much of the recent concern expressed about NAFTA has been with agriculture, "growth in agricultural trade has paralleled growth in total trade since 1994. U.S. agricultural exports to Canada and Mexico have grown by 98 percent since 1994, nearly matching the 101 percent total growth in U.S. total exports to those countries over the same period. Canada and Mexico are our top two agricultural export markets."
             Dr. Weintraub testified against the notion that NAFTA is a failure because it has not stimulated enough economic development in Mexico to create sufficient jobs for new entrants. After detailing the growth in Mexican exports to the United States and in U.S. investment in Mexico, Dr. Weintraub laid the blame for Mexico's continuing stagnant economy on deep structural economic policies, such as its failed tax system, inadequate educational system, and inflexible labor system.
             Testimony of all the witnesses can be obtained through the Committee's website at: http://www.finance.senate.gov .
House Committee On Agriculture Reviews Federal Farm Policy
             On September 13 and 14, 2006 the House Committee on Agriculture held the first in a series of hearings aimed at reforming and improving the 2007 federal farm bill. Bob Fracee, Chairman of the Board of the North American Equipment Dealers Association, spoke on behalf of his organization to recommend several policies to improve rural agriculture. Fracee recommended vocational training for the estimated 10,000 vacancies in the industry over the next several years and an increased focus on farm grown energy sources. Fracee also encouraged a revaluation of the conservation programs (particularly the Conservation Reserve Program) and trade policies (in light of Brazil's winning WTO decision on cotton).
             After the series of hearings held in communities all across the country, the current farm legislation generally gets high marks except from specialty farmers who do not qualify under the "commodities" clause. Nearly all of California's major crop commodities are considered specialty crops. There was also a universally expressed concern from farmers about the rising costs of energy. The infrastructure of the agricultural industry is in desperate need of updating, according to the testimony of former Agriculture Secretary Clayton Yeutter (1989-1991). Many of the witnesses who testified in the two day Washington review expressed the importance of environmental standards, conservation, and the developing ethanol market. However, they also acknowledged the necessity of balancing these issues with the traditional "safety net" notion of farm policy and the current budget deficit. The hearings will continue in California, September 16th at the Fresno Hall of Records and September 18th at Redlands Community College Convention Center in California.
             For more information visit http://agriculture.house.gov/hearings/statements.html .
House Judiciary Committee Holds Oversight Hearing on the Americans with Disabilities Act
             On September 13, 2006, the House Committee on the Judiciary's Subcommittee on the Constitution held an oversight hearing on "The Americans with Disabilities Act (ADA): Sixteen Years Later." The ADA was enacted in 1980 as a civil rights initiative to guarantee equal access and rights to citizens with disabilities. The hearing room was filled to capacity with supporters and interested parties, many of whom had disabilities.
             The purpose of the hearing was to examine the ADA in a modern context and determine if the ADA is satisfying original intent of its creators. The panel consisted of the Honorable Tony Coelho, former member of the House who helped write the ADA; Professor Robert L. Burgdorf, professor of Law at University of the District of Columbia and advisor to the creation of the ADA; Harry Horner, a small business owner; and the Honorable Naomi Earp, chair of the Equal Employment Opportunity Commission.
             One of the primary concerns expressed by all of the witnesses and particularly Coelho was the U.S. Supreme Court's decisions narrowing the definition of "disabled." Coelho testified that the original intent in writing the legislation involved a much broader definition of disability than the Supreme Court has subsequently held. Harry Horner expressed concerns on behalf of small businesses that compliance with ADA regulations was financially taxing and unclear causing lawsuits and fines that put many into bankruptcy. Professor Burgdorf focused on the rights and accessibility of disabled Americans and Commissioner Earp elaborated on employment challenges for disabled persons and the success of the EEOC. All agreed that although the ADA had allowed disabled Americans to make great progress, they were still not receiving equal treatment.
             Other areas of discussion during the hearing included: use of technology for disabled persons; transportation and accessibility; statutory vs compensatory damages for violations of ADA; government employment of disabled persons; employment accessibility and discrimination (63% of disabled persons are unemployed); construction compliance with ADA regulations; and disabled veterans.
             For more information and a video webcast please visit: http://judiciary.house.gov/oversight.aspx?ID=259 .
Friant Water Settlement Agreement Reached
             After an 18 year legal battle, a settlement agreement was filed on September 13, 2006 which will restore water flows for salmon in the San Joaquin River below Friant Dam near Fresno while undertaking one of the West's largest river restoration efforts. The agreement was announced by the Natural Resources Defense Council (NRDC), Friant Water Users Authority (FWUA) and the U.S. Departments of the Interior and Commerce.
             According to the parties, the settlement provides for substantial river channel improvements and sufficient water flow to sustain a salmon fishery upstream from the confluence of the Merced River tributary while providing water supply certainty to Friant Division water contractors. Under the agreement, the parties will work together on a series of projects to improve the river channel in order to restore and maintain healthy salmon populations. In addition, the settlement limits water supply impacts to Friant Division long-term water contractors by providing for new water management measures that are to be undertaken by the U.S. Bureau of Reclamation, the Interior Department agency that administers the Central Valley Project.
             More information on the settlement agreement can be obtained from http://www.bbklaw.com/news/IndivNEAM.cfm?NEAMID=1145 .
Employment-Based Points For Immigration Explored By Senate
             The Senate Committee on Health, Education, Labor, and Pensions held a hearing on Thursday, September 14 to explore "Employment-Based Permanent Immigration: Examining the Value of a Skills Based Point System." The hearing was chaired by Sen. Jeff Sessions (AL) a leading opponent of the Senate-passed immigration reform bill, S. 2611.
             The Committee heard from the following witnesses: Professor Charles M. Beach, Department of Economics, Queen's University, Ontario, Canada; Professor George J. Borjas, Robert W. Scrivner Professor of Economics and Social Policy, Kennedy School of Government, Harvard University; Professor Douglas S. Massey, Office of Population Research, Princeton University, Princeton, New Jersey; and Alan Tonelson, Research Fellow, The U.S. Business and Industry Council Educational Foundation.
             Prof. Beach detailed Canada's immigration policies which uses an employment skills-based system. He testified that about 60 percent of Canadian immigrants come in under the point system, 27 percent under family reunification programs, and the remaining 13 percent are refugees. He testified that the point system has resulted in a marked increase in the education levels of Canadian immigrants since its inception in the 1990s. His research has also shown that increased annual inflows of immigrants results in lowering the average education level of the immigrants, and concomitantly the average age level.
             Dr. Massey pointed out, however, that Canada's system is not a panacea and that unemployment among immigrants is increasing. Mr. Tonelson also cautioned against embracing an employment-based point system, noting that many of the jobs that need filling in the United States are low-level positions that do not require highly developed educational or employment skills.
             Testimony of the witnesses can be obtained from the Committee's website at: http://www.help.senate.gov .
September 20 Luncheon Briefing: The November Elections in California
             California State University and San Jose State University will host a lunch briefing on Wednesday, September 20, 2006, to discuss the current political climate in California, and how the election might play out this fall.. Drs. Terry Christiansen and Larry Gerston, both noted and popular professors of Political Science at San Jose State University, will speak on "The November Elections in California: Issues, Voters, and the 800-pound Terminator in the Room." The lunch will be held at 12:00 in Room B-354 of the Rayburn House Office Building.
             Professors Christensen and Gerston are considered among the top experts on current developments and trends in California. Among their works is Recall: California's Political Earthquake, a widely read analysis of one of the state's and nation's most dramatic political events, the 2003 removal from office of former California Governor Gray Davis and the election of the current governor, Arnold Schwarzenegger. In addition to drawing on their own research and experience, the speakers will also cite the results of on-going public opinion surveys conducted by the Survey & Policy Research Institute (SPRI) at San Jose State. To attend the luncheon, please send email to [email protected] or call 202-546-3700.
L.A. Mayor Villaraigosa Speaks at Roundtable Luncheon
             On September 12, 2006 over a hundred members of the California State Society attended a Golden State Roundtable luncheon at the Capitol Hill Club to hear Los Angeles Mayor Antonio Villaraigosa speak. The Mayor walked the tables and greeted the crowd individually before delivering an impassioned speech about education and his personal experiences growing up in East L.A. He defended his recent policies seeking control over education in Los Angeles and described the dismal state of L.A. County's school system. The L.A. school district has a 50% dropout rate and 87% of the district's 8th grades are below their grade level, Villaraigosa said, as he vowed to turn the schools around. He later went on to discuss the challenges of his race for Mayor. After his speech, the Mayor took several questions. During that segment, Representative Diane Watson (Los Angeles) expressed concern that the power of the school board would be diminished under the Mayor's proposals. For more information on future Golden State Luncheons visit: www.californiastatesociety.org .
Income, Poverty and Health Insurance Coverage Data Issued From Census Bureau
             The week of September 11, 2001, the U.S. Census Bureau released its American Community Survey Reports and Current Population Reports on Income, Earnings, and Poverty and Income, Poverty, and Health Insurance Coverage. The following is the data concerning California:
             – The median household income in the past 12 months for California was $53,629. The median for the United States as a whole was $46,242.
             – California has the 9th highest median household income in the US.
             – 5 of the top 10 places with the highest median income are in California.
             – Women in California earn about 82.2% of what men earn, compared to the national average of 76.7%.
             – 13.3% of Californians are in poverty, exactly the same as the national average.
             – 3 of the top 10 places with the lowest poverty rates are in California.
             – From 2004 to 2005, the average uninsured rates in California increased by 0.5 (from 18.5% uninsured at the end of 2004 to 19% uninsured at the end of 2005).
             – The three year average percentage of people without health insurance coverage for California was 18.8%.
             – California has the 5th highest percentage of people without health insurance in the U.S.
             For more information and details on other states, please visit: www.census.gov .
California Budget Project shows California Has Maintained Its Competitive Edge
In an August Policy Points publication, the California Budget Project (CBP) assessed the competitiveness of seven high-tech and bio-tech industries, in addition to the motion picture industry, and compared their performance in California to the rest of the United States. The report prepared by Alissa Anderson Garcia uses two measures, job growth and concentration, to gauge industry performance in the state. California's high tech sectors performed well on both measures between 1995 and 2005. In the manufacturing sector during the same time period, California showed less severe job losses than the rest of the nation and maintained a score close to 1.0 suggesting that California's sector is nearly as competitive as the rest of the nation.
The key points from this issue of Policy Points are:
             – California's information and manufacturing sectors performed as well as or better than those in the rest of the U.S.
             – Four of California's high-tech and bio-tech industries gained jobs and increased their scores on the competitiveness indicator.
             – The motion picture industry's competitiveness score was 3.71 in 2005, suggesting California maintains a substantial competitive advantage.
             – California's computer and electronic products manufacturing industry retained a high competitiveness score, despite losing jobs.
For more information visit: http://www.cbp.org/ .
---
To subscribe to the California Capitol Hill Bulletin, send an e-mail to [email protected] with "subscribe" as the subject. To remove your name from the mailing list, e-mail [email protected] with "unsubscribe" as the subject.
---
Click here to return to the California Institute home page. Or click here to send
e-mail.
To subscribe to the California Capitol Hill Bulletin, e-mail us your name, affiliation, and email address with the word "subscribe" in the subject line.