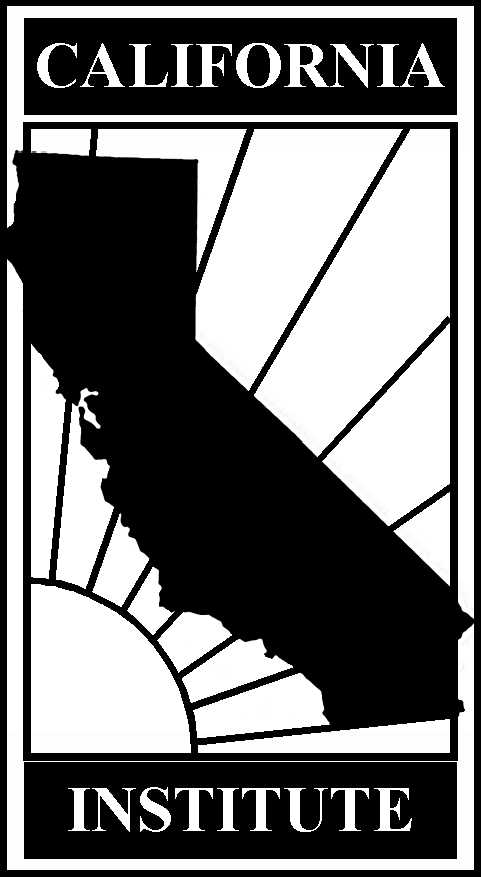 The California Institute for Federal Policy Research
voice: 202-546-3700 fax:202-223-2330 [email protected] http://www.calinst.org/
Home ~ New Articles ~ Subjects ~ Bulletins ~ Publications ~ Events ~ Formulas ~ Transportation ~ Defense/Bases ~ Search ~ CA Delegation ~ About Us ~ Our Supporters

California Capitol Hill Bulletin
Volume 13, Bulletin 21 — July 20, 2006 [or see pdf version] [or jump to the previous bulletin]
---
CONTENTS OF THIS ISSUE:
Senate Passes Water Resources Development Act
Senate Appropriations Passes Transportation-HUD Spending bill
House Ways & Means Reviews Welfare Reform Progress and Lessons
Resources Committee Reports Several California Bills
House Committees Continue Immigration Hearings
Voting Rights Act Passes Senate
Senate Subcommittee Reviews High Performance Computing
Latino Opinion Poll Notes Attitude Changes Since Immigration Marches
Tuesday GSR Lunch To Feature White House's Ruben Barrales
Appropriations Analyses Now Available On Website
---
To expand communications between Washington and California, the California Institute provides periodic bulletins regarding current activity on Capitol Hill that affects our state. Bulletins are published weekly during sessions of Congress, and occasionally during other periods.
---
Senate Passes Water Resources Development Act
             The Senate passed the Water Resources Development Act (WRDA) authorizing over $12 billion in new water projects by voice vote on July 19, 2006. The bill now goes to conference with the House, which passed its version in July 2005 by a vote of 406-14. It has been six years since a WRDA bill was enacted; hopes for enactment of H.R. 2864 before the end of the year are high.
             Before approving the bill, the Senate added a provision aimed at improving the Army Corps of Engineers's planning and review process and forcing it to more stringently prioritize water projects. The amendment, authored by Senators Russ Feingold (WI) and John McCain (AZ), requires an independent peer review of projects in excess of $40 million. In addition, a governor, federal agency, or the Secretary of the Army could request a review of any project, and an independent board would review all flood-control projects. The amendment was agreed to by a vote of 54-46. After Hurricane Katrina, the Corps was criticized for serious planning and design problems. Another amendment requiring only a more circumscribed review and only of projects over $100 million was defeated narrowly 49-51. Other amendments dealing with overseeing the Corps' selection and implementation of projects were also defeated.
             Many California projects are authorized in the bill, including: $26 million for the Salton Sea, $12 million for the Los Angeles River restoration project, and $86.7 million for the Matilija Creek ecosystem restoration.
Senate Appropriations Passes Transportation-HUD Spending bill
             On July 18, 2006, the Senate Appropriations Committee approved a $140.9 billion FY2007 Transportation-Treasury-HUD-Judiciary-D.C. spending bill. This represents a $10.4 billion increase over FY 2006 and $2.2 billion more than the President requested.  
Transportation
             This funding would provide the Federal Highway Administration with $39.1 billion, as set by the recently enacted surface transportation authorization legislation, SAFETEA-LU. This is equal to the President's request and the House appropriations. It is $3.5 billion more than the FY2006 enacted level, excluding emergency supplementals. California is set to receive $39.1 million in earmarks.
             The Federal Transit Administration (FTA) is to be funded at $8.8 billion, which is $1.5 billion more than the House set. This represents a $342 million increase from FY2006 levels, with California to receive $134.8 million in earmarks. The following programs are funded through the Federal Transit Administration: formula grants, transit planning and research; rural transportation assistance; metropolitan, state, and national planning; capital investment grants; fixed guideway modernization; "new starts" program; buses and bus-related facilities; and job access and reverse commute grants.    A total of $14.3 billion is provided to the Federal Aviation Administration (FAA); $900 million below the House level and $467 million above the President's request. California earmarks come in at $2.6 million.
Housing
             The Department of Housing and Urban Development (HUD) is funded at $36.6 billion, a decrease of $14.1 billion below the FY 06 level. Tenant-Based Rental Assistance (Section 8 vouchers) is funded at $15.9 billion, $502 million over last year and the same as the budget request.
             The full Committee is expected to pass this spending bill Thursday, July 20. For further information, visit the Committee's website at: http://appropriations.senate.gov .
             The Institute will prepare a more detailed analysis of the California implications of the bill, which will be available in the near future.
House Ways & Means Reviews Welfare Reform Progress and Lessons
             On Wednesday, July 19, 2006, the full House Ways & Means Committee held a hearing to commemorate the 10-year anniversary of landmark welfare reform legislation. The Personal Responsibility and Work Opportunity Reconciliation Act of 1996 made major changes in the nation's welfare programs, converting the previously open-ended Aid to Families with Dependent Children (AFDC) program to a fixed block grant program titled Temporary Assistance for Needy Families (TANF).
             As a state that was both relatively generous in its welfare payments and one saddled with relatively high poverty in the mid-1990s (which the fixed base-year for TANF outlays), California has received nearly 22 percent of federal welfare spending for the decade since welfare reform's implementation.
             The July 19 hearing included a panel of policymakers followed by a panel of analysts. The first pane included U.S. Senator Rick Santorum (PA), Former House Speaker Newt Gingrich, and Former U.S. Department of Health and Human Services Secretary Tommy Thompson (who, at the time of welfare reform, was governor of the state of Wisconsin). The second panel included Ronald Haskins of the Brookings Institution's Center on Children and Families, Bishop Roy Riley or the Evangelical Lutheran Church of America, former Congressional Budget Office Director June O'Neill, Sharon Parrott of the Center on Budget and Policy Priorities, and Robert Rector of the Heritage Foundation.
             Ways & Means Committee Chairman Bill Thomas (Bakersfield) commented that "Welfare reform has successfully lifted millions of Americans out of poverty and away from welfare dependence,"and that, "As dependence declined and work increased, poverty has been reduced."
             Most of the witnesses hailed welfare reform as a great success and recounted various statistics supporting that perspective, including vast numbers of former welfare recipients who have moved to the workforce. Proponents noted a reduction in poverty rates since passage of the 1996 welfare reform law, as well as welfare caseloads dropping by more than 60 percent "as nearly 8 million parents and children have left the welfare rolls." The share of adults on welfare who work has more than doubled and this increased work has meant higher wages and earnings for welfare recipients. Sen. Rick Santorum (PA) commented that the 1996 Act was focused on single mothers and encouraging them to move from welfare to work. For the future, he emphasized the need to focus the next on absent fathers.
             Newt Gingrich reviewed the process of developing welfare reform legislation, noting that it had been proposed by leaders from outside Washington, required great persistence as well as collaboration with various parties, and was citizen-centric. He concluded by urging that similar efforts be applied to the nation's health care and education systems.
             The Committee's ranking Democrat, Charles Rangel (NY), agreed that there have been great successes in improving the welfare system but that there is still far to go. He also took issue with remarks of some majority members of the committee, who he claimed had taken an overly partisan tone and had chided then President Clinton for vetoes of earlier versions of welfare reform bills.
             Rep. Nancy Johnson (CT) lauded the successes of welfare reform but reminded hearing participants that Congress has made changes that are at least as dramatic in the federal Medicare program. She also urged that allowable definitions in the welfare law be expanded to allow career ladder activities, mental health treatment, and addiction treatment to count as work
             Rep. Rahm Emanuel (IL), who had been a domestic policy aide to President Clinton during the welfare reform debate, responded to other members, arguing that Clinton had vetoed early editions of welfare reform because they did not include child care, health care, transportation assistance, and child support enforcement provision. He agreed with Sen. Santorum that the next stages of reform should address absent fathers.
             In further response, Rep. Wally Herger (Marysville) said that he was disappointed in the partisan turn the hearing had taken, and that welfare reform was a truly bipartisan effort where all sides collaborated to bring about a highly positive result. He commented that, "Because of the historic 1996 welfare reforms, millions of vulnerable families have been freed from the grip of government dependence and become self-sufficient through work."
             Witness testimony is available at http://waysandmeans.house.gov . In addition, a review from a California perspective of federal welfare programs, and the formulas that govern them, is available from the Public Policy Institute of California (PPIC) under the "Federal Formula Grants and California" project — a joint venture between PPIC and the California Institute. A link is available at http://www.calinst.org/formulas.htm .
Resources Committee Reports Several California Bills
             The House Resources Committee on July 19, 2006 favorably reported several bills relating to California. It approved H.R. 233, the Northern California Coastal Wild Heritage Wilderness Act, by voice vote. The bill, sponsored by Rep. Mike Thompson (St. Helena) in collaboration with Resources Committee Chairman Richard Pombo (Tracy), would designate more than 275,000 acres of northern California as wilderness and approximately 79,000 acres as a Recreation Management Area for off-highway vehicles and mountain bikes. The Senate version, sponsored by Sens. Dianne Feinstein and Barbara Boxer, was previously approved by unanimous consent.
             The Committee also approved by voice vote, H.R. 2334, sponsored by Rep. Lois Capps, after agreeing to a substitute offered by Rep. George Radanovich. The bill authorizes Interior to participate in the design, planning, and construction of permanent facilities for the GREAT project to reclaim, reuse, and treat impaired waters water in the area of Oxnard, California.
             Another bill by Rep. Capps, H.R. 3534, to designate the Piedras Blancas Light Station and the surrounding public land as an Outstanding Natural Area to be administered as a part of the National Landscape Conservation System, was also approved by voice vote.
             H.R. 4588, sponsored by Rep. John Doolittle, was also approved after the Committee agreed to an amendment in the nature of a substitute offered by Rep. Radanovich. The bill reauthorizes grants for, and requires applied water supply research regarding, the water resources research and technology institutes established under the Water Resources Research Act of 1984.
             The Committee also approved a bill that requires the Power Marketing Administrations to list direct and indirect cost estimates associated with Endangered Species Act (ESA) compliance. The vote on H.R. 4857, the Endangered Species Compliance and Transparency Act, was 17-10.
 House Committees Continue Immigration Hearings
             The House continued its assault on the Senate-passed immigration bill, S. 2611, the week of July 17, 2006, as several committees held hearings on aspects of the bill within their jurisdiction. The House Judiciary Committee's Immigration, Border Security, and Claims Subcommittee adopted the harshest tone in titling its July 18 hearing "Should We Embrace the Senate's Grant of Amnesty to Millions of Illegal Aliens and Repeat the Mistakes of the Immigration Reform and Control Act of 1986?" (The House GOP leadership is calling the Senate bill "Reid-Kennedy" despite Republican Sen. Arlen Specter's sponsorship of the bill.). During their opening statements several California Democrats, including Reps. Howard Berman (North Hollywood), Zoe Lofgren (San Jose), and Maxine Waters (Los Angeles) took exception to the Committee's tactics, arguing that the hearings were a sham and merely aimed at "running out the clock," so Congress could adjourn without passing a bill. The House leadership argues, however, that the Senate bill is so all-encompassing that the hearings are necessary to understand all of its implications.
             The Subcommittee heard from: Rep. Silvestre Reyes (TX), a former Border Patrol agent; Phyllis Schlafly, President, Eagle Forum; Steven Camarota, Director of Research, Center for Immigration Studies; and James R. Edwards Jr., Adjunct Fellow, Hudson Institute. Only Rep. Reyes, a Democrat, supported the Senate bill, while calling for increased federal funding to increase border patrol personnel and technological resources. The other witnesses all believed that the Senate's provisions amounted to amnesty, with Dr. Camarota stating "Any legislation that does not require those who break the law to abide by it, but instead suspends the normal penalty and in some way changes the law to accommodate the violator is an amnesty."
             On Wednesday, Rep. Buck McKeon (Santa Clarita) chaired an Education and the Workforce hearing on "Guest Worker Programs and Their Impact on the American Workforce and U.S. Immigration Policy." The Committee heard from a number of witnesses, including: Luawanna Hallstrom, General Manager and COO, Harry Singh and Sons, Oceanside, CA, testifying on behalf of the National Council of Agricultural Employers and the Agriculture Coalition for Immigration Reform; and Philip Martin, Ph.D., Professor, Department of Agricultural and Resource Economics, University of California, Davis.
             In his opening remarks, Chairman McKeon noted the strong feelings that the immigration issue evokes and stated: "Some see an expansion of guest worker programs as a path to citizenship, while others see it as a slippery slope toward amnesty. But, even amidst all of this disagreement, there has been one common, consistent thread in this debate: everyone involved shares a desire to tighten our borders and embolden our enforcement measures. Let's not lose sight of that important fact."
             In his testimony, Dr. Martin stated: "The intent of guest worker programs is to add workers to the labor force temporarily, but not add permanent residents to the population. There are many such programs. Almost without exception, their results can be summarized in a simple phrase: there is nothing more permanent than temporary foreign workers." Ms. Hallstrom, on the other hand, said: " As Congress hopefully attempts to reconcile the differences between the House and Senate immigration reform bills this year, it is imperative that a final product contain a reformed guest worker program for agriculture and a workable mechanism of addressing the large number of undocumented workers that contribute to our economy by filling jobs that Americans will not take."
             On Thursday, July 20, the Government Reform Subcommittee on Criminal Justice, Drug Policy and Human Resources held a joint public hearing with the Homeland Security Subcommittee on Economic Security, Infrastructure Protection, and Cybersecurity entitled "Expanding the Border Fence," in order to review how existing fencing has impacted criminal activity along the border and address issues associated with the implementation of additional fencing infrastructure along the southwest border. The Economic Security Subcommittee is chaired by Rep. Dan Lungren (Folsom); Rep. Loretta Sanchez (Anaheim) is the Ranking Member. Rep. Duncan Hunter (Alpine), who has championed adding fencing along the border, testified before the Committee.
             To view testimony from the hearing go to the Committees' websites at: http://www.judiciary.house.gov , http://www.edworkforce.house.gov , http://www.hsc.house.gov , and http://www.reform.house.gov .
             The House will continue its hearings next week, with the Ways and Means Committee also scheduled to hold a hearing on Wednesday, July 26 to examine the impact of illegal immigration on Medicaid, welfare, and other domestic programs under its jurisdiction.
Voting Rights Act Passes Senate
             On July 19, 2006, the Senate Judiciary committee held a markup on the extension of the Voting Rights Act (S. 2703). After a brief thirty minutes of discussion, the bill passed 18-0. Senator Tom Coburn (OK) proposed an amendment to redefine the trigger for requiring bilingual ballots to be provided. This amendment failed on a voice vote.
             An amendment to add the name of Cesar Chavez, the Mexican-American labor leader, to the title of the bill was easily adopted. The suggestion to add the name of a prominent Latino civil rights activist was first suggested by Senator Ken Salazar (CO), but was put on the table by ranking member Senator Patrick Leahy (VT).
             The full Senate passed the House-passed bill without amendments the next day, by a vote of 98-0, sending it on to the White House. President Bush announced earlier — on July 20th at the NAACP annual convention — that he plans to sign the Voting Rights Act into law.
Senate Subcommittee Reviews High Performance Computing
             On Wednesday, July 19, 2006, the Senate Commerce, Science, and Technology Subcommittee on Technology, Innovation, and Competitiveness heard testimony on the current state of high performance computing research and development..
             In April 2005, the House passed the High-Performance Computing Revitalization Act. Wednesday's hearing was a step towards beginning the process of creating companion Senate legislation to address America's high-performance computing needs. Each of the witnesses at Wednesday's hearing discussed how high performance computing affects their work.
             Dr. Simon Szykman from the National Coordination Office for Networking and Information Technology Research and Development discussed federal support for high performance computing research. Dr. Joseph Lombardo from the University of Nevada, Las Vegas, discussed the contributions of the nation's supercomputing centers to research and development. Jack Waters from Level 3 Communications, Inc., discussed the company's role in developing and deploying a new nationwide network for research users.
             Dr. Stan Burt, Director of the Advanced Biomedical Computing Center discussed the biomedical applications of supercomputing. Mike Garrett from Boeing discussed Boeing's use of high performance computing in developing the 787 Dreamliner.
             Long a leader in technology research and development, California is a leader in various aspects of supercomputing, both in the private and public sectors.
             For the testimony of all the witnesses, visit http://commerce.senate.gov/ .
Latino Opinion Poll Notes Attitude Changes Since Immigration Marches
             The Pew Hispanic Center recently released their results for the 2006 National Survey of Latinos. This is the first major public opinion poll of the Hispanic population since the pro-immigration marches and policy debate began this year. It was conducted by telephone among a nationally representative sample of 2,000 Hispanic adults from June 5 to July 3, 2006. The survey has a margin of error of 3.8% for the full sample.
             The poll indicated that Latinos are feeling more discriminated against, politically energized and unified following the immigration policy debate and the pro-immigration marches this spring. More than half (54%) of Latinos surveyed say they see an increase in discrimination as a result of the policy debate, and three-quarters (75%) say the debate will prompt many more Latinos to vote in November. Almost two-thirds (63%) think the pro-immigrant marches this year signal the beginning of a new and lasting social movement. And a majority (58%) now believes Hispanics are working together to achieve common goals — a marked increase from 2002, when 43% expressed confidence in Latino unity.
             For the complete report go to: http://pewhispanic.org/ .
Tuesday GSR Lunch To Feature White House's Ruben Barrales
             A California State Society "Golden State Roundtable Luncheon" will be held on Tuesday, July 25, 2006, and will feature keynote remarks by Ruben Barrales, Deputy Assistant to the President and Director of Intergovernmental Affairs for the Bush Administration.
             The luncheon, for which tickets must be purchased, will be held in the Eisenhower Lounge of the Capitol Hill Club, at 300 First Street, SE, in Washington, DC, from 12:00 noon to 1:30 p.m. on Tuesday, July 25, 2006. Lunch cost is $35 for members of the California State Society, congressional staff, and federal staff, or $40 for non-CSS members, and complimentary for members of the California Congressional Delegation. To attend, tickets may be purchased at http://www.californiastatesociety.org (select "Pay Online"). If not possible, you may also reply to via email to [email protected].
             Ruben Barrales serves as the President's liaison to state and local elected officials, maintaining a close working partnership between the White House and the nation's governors, legislators and local officials. Barrales is involved in a variety of issues including Homeland Security. In addition, he informally serves as the key liaison between the White House and the California community.
             Prior to joining the President's staff, Barrales was President and CEO of Joint Venture: Silicon Valley Network — a regional civic organization of Silicon Valley business executives, government officials, and educational leaders. Barrales directed Joint Venture's initiatives to improve the quality of education, increase workforce training, and to promote policies important to Silicon Valley's technology-driven economy.
Appropriations Analyses Now Available On Website
             The Institute's analyses of the House FY2007 Appropriations for Science, State, Justice, Commerce, the House FY2007 Appropriations for Transportation, Treasury, HUD, and the FY2007 Appropriations for Homeland Security are now available on the website at http://www.calinst.org .
---
To subscribe to the California Capitol Hill Bulletin, send an e-mail to [email protected] with "subscribe" as the subject. To remove your name from the mailing list, e-mail [email protected] with "unsubscribe" as the subject.
---
Click here to return to the California Institute home page. Or click here to send
e-mail.
To subscribe to the California Capitol Hill Bulletin, e-mail us your name, affiliation, and email address with the word "subscribe" in the subject line.