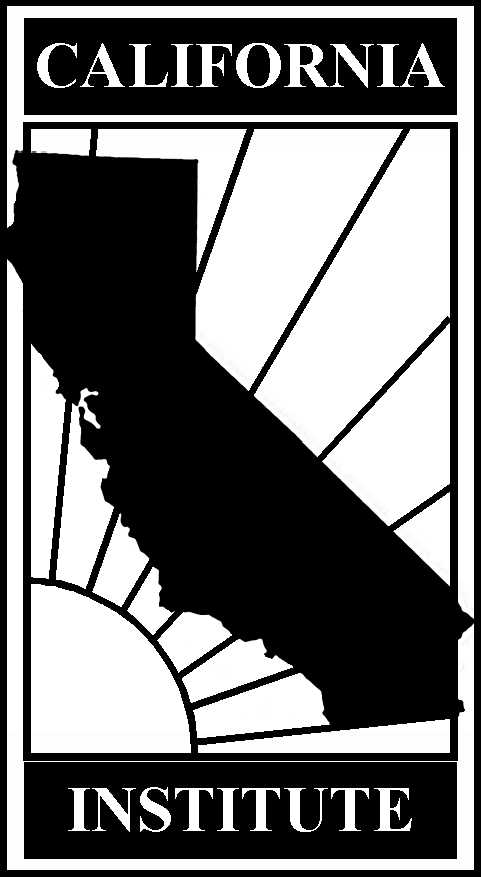 The California Institute for Federal Policy Research
voice: 202-546-3700 fax:202-223-2330 [email protected] http://www.calinst.org/
Home ~ New Articles ~ Subjects ~ Bulletins ~ Publications ~ Events ~ Formulas ~ Transportation ~ Defense/Bases ~ Search ~ CA Delegation ~ About Us ~ Our Supporters

California Capitol Hill Bulletin
Volume 13, Bulletin 16 — June 9, 2006 [or see pdf version] [or jump to the previous bulletin]
---
CONTENTS OF THIS ISSUE:
House Passes FY 2007 Homeland Security Appropriations, Boosting Port Security and Border/Immigration Funds
House Science Committee Passes Bills to Boost Nation's Math and Science Abilities
Transportation Appropriations Bill To Move To House Floor Next Week
Transportation Committee Holds Oversight Hearing Regarding SAFETEA:LU
Congressional Commission Examines China's Enforcement of IP Rules
H-1B Visas Reach Annual Maximum — 4 Months Before Fiscal Year Starts
New Coast Guard Chief Recommends Further Avian Flu Preparedness Measures
California Business Group Criticizes State's Academic Performance Index
Pew Hispanic Center Releases Survey Data On Learning English
CRB Report Examines Status of Gambling In The State
Emergency Supplemental Funds Bill Containing Levee Money On Hold
Former Rep. Brian Bilbray Returning To Congress; McCarthy Wins GOP Nomination for Thomas Seat; Incumbents Win All Primaries Entered
---
To expand communications between Washington and California, the California Institute provides periodic bulletins regarding current activity on Capitol Hill that affects our state. Bulletins are published weekly during sessions of Congress, and occasionally during other periods.
---
House Passes FY 2007 Homeland Security Appropriations, Boosting Port Security and Border/Immigration Funds
             The House, by a vote of 389-9 on Tuesday, June 6, 2006, passed its $33 billion FY 2007 appropriations bill for the Department of Homeland Security. The funding is $1.8 billion higher than FY2006, and a little over $1 billion more than the President's request.
             During floor consideration, which began before the Memorial Day recess, the House adopted three major amendments to: increase fire grant funding by $111 million; increase rail and transit security grants by $50 million; and increase Urban Area Security Initiative (UASI) funding by $20 million.
             The bill provides $4.185 billion, an increase of $448 million over FY 2006, for port, container, and cargo security. Included in that funding is: $1.69 billion for cargo inspection and trade operations; $139 million for the Container Security Initiative, expanding the program to 58 foreign seaports; and $70.1 million for C-TPAT, the expedited security processing program for over 6,070 certified, voluntary partners. An additional $15 million is also provided to increase port facility and vessel inspections domestically and overseas, as well as $200 million for port security grants.
             The bill would appropriate $19.6 billion for border protection, immigration enforcement, and related activities, representing a $1.6 billion increase over FY 2006. The funding includes $3.98 billion for the Secure Border Initiative to provide the necessary technology, personnel, and infrastructure to secure U.S. borders. The bill provides funding to add 1,200 new Border Patrol agents, for a total of 13,580, and 1,212 new Immigration and Customs Enforcement (ICE) officers, for a total of 11,500.
             In addition, $1.29 billion is provided for ICE custody management, adding 4,870 detention beds, for a total of 25,670, and $273 million for transportation and removal of undocumented aliens. The bill also includes $362 million for the US-VISIT visa tracking program, and $114 million to support immigration verification systems.
             For grants for state and local first responders, the bill would             provide $3.2 billion, including formula grants, grants to high threat areas, firefighter grants, and emergency management performance grants. Highlights of the funding include: $1.235 billion for high-density urban areas, including $770 million for urban area grants, $200 million for rail security, $200 million for port security, and $65 million for other infrastructure protection; $545 million for basic formula grants; $500 million for firefighter grants and $40 million for the SAFER program; $400 million for State and local law enforcement terrorism prevention grants; $180 million for Emergency Management Performance Grants (EMPG); and $339 million for First Responder training, exercise, and assistance programs. (The $200 million for rail security was increased from $150 million by the Lynch amendment on the House floor.)
               The bill maintains current law percentages for all formula grants — no formula changes are proposed in the bill. Three programs noted above — the basic formula grants ($545 million), law enforcement grant ($400 million) and EMPG ($180 million) — are the primary programs using the widely criticized formula that gives small states an enormous financial advantage over more populous states. In past years, California received just 8% of these funds. (The share may grow to 9% for 2006.) The total funding of $1.165 million for these programs is nearly the same amount as is provided to the urban area program (often known as the Urban Area Security Initiative or UASI) that returns a much larger share to California. An amendment effort by Rep. Nita Lowey (NY) to add a total of $750 million to UASI grants (doubling the program) was rejected on the floor, 207-191. The Fossella/Crowley amendment to add just $20 million was later adopted.
             Further information may be obtained through the Appropriations Committee website at: http://appropriations.house.gov . The California Institute will prepare a detailed analysis of the California implications of the appropriations measures, which will be available in the near future.
House Science Committee Passes Bills to Boost Nation's Math and Science Abilities
             On Wednesday, June 7, the House Science Committee approved two bills designed to make the U.S. more competitive in a global economy by strengthening math and science education and expanding research programs.
             H.R. 5358, the Science and Mathematics Education for Competitiveness Act, was introduced by Rep. Joe Schwarz (MI). Building upon and expanding existing programs at NSF, this bill would develop and provide teacher training, attract math and science majors to teaching, improve undergraduate math, science, and engineering courses, and expand interdisciplinary graduate work. 
             One such program included in the bill is the Robert Noyce Teacher Scholarship Program, which provides scholarships to math and science majors in return for a commitment to teaching. In order to gauge the success of the redesigned and expanded Noyce Teacher Scholarship, Rep. Doris Matsui (Sacramento) offered an amendment, which was adopted, to direct the NSF to report on the effectiveness of the program at retaining participants beyond the standard service period.
             H.R. 5356, the Early Career Research Act, would provide grants to high risk, high return research at the cutting edge of new scientific fields. It would also expand an NSF program that helps universities acquire high-tech equipment that is shared by researchers and students from various fields.
             These two bills comprise a competitiveness package which comes in part as a response to key recommendations from several recent reports on U.S. economic competitiveness, including the National Academy of Sciences' report, Rising Above the Gathering Storm. The bills have been endorsed by a wide range of business, education, science and engineering groups. Bipartisan support was give to this package and both bills were passed on a voice vote.
             Further information is available from the House Science Committee at http://www.house.gov/science .
Transportation Appropriations Bill To Move To House Floor Next Week
             On June 6, 2006, the House Appropriations Committee approved a $139.7 billion FY2007 Transportation-Treasury-HUD-Judiciary-D.C. spending bill. This represents an $8.6 billion increase over FY 2006 and $1 billion more than the President requested.
Transportation
             This funding would provide the Federal Highway Administration with $39.1 billion, as set by the recently enacted surface transportation authorization legislation, SAFETEA-LU. This is equal to the President's request and $3.5 billion more than the FY2006 enacted level, excluding emergency supplementals. California is set to receive $39.1 million in earmarks.
             The Federal Transit Administration (FTA) is to be funded at $7.3 billion, with these levels also set by the guarantees in SAFETEA-LU. This represents a 4% decrease from FY2006 levels, with California to receive $134.8 million in earmarks. The Small Starts program does not receive funding in this measure. Information from Caltrans indicates this may be because the FTA will not complete the regulation promulgation process in time to allow for obligation and because of the Committee's preference to support congestion mitigation projects that are in the pipeline over small economic development type projects.
             A total of $15.2 billion is provided to the Federal Aviation Administration (FAA); $1.4 billion above the FY2006 enacted level and $2.4 billion above the President's request. California earmarks come in at $2.6 million.
             An amendment by Rep. Mark Kirk (RI) to bar the use of funds for planning or construction of the "Bridge to Nowhere" in Alaska was adopted by a voice vote.
Housing
             The Department of Housing and Urban Development (HUD) is funded at $35.3 billion, $1.2 billion above the request and $1.7 billion above last year.  Tenant-Based Rental Assistance (Section 8 vouchers) is funded at $15.8 billion, $358 million over last year and $144 million below the budget request. This cost makes up 45 percent of HUD's total budget. An amendment proposed by Rep. John Olver (MA) which would have restored funding for the HOPE VI program failed to pass.
             This spending bill was approved by the Appropriations Committee by a voice vote, and Chairman Jerry Lewis (Redlands) expects the measure to move to the House floor next week.
             For further information, visit the Committee's website at: http://www.house.gov/appropriations .
Transportation Committee Holds Oversight Hearing on SAFETEA:LU
             The House Committee on Transportation and Infrastructure Subcommittee on Highways, Transit and Pipelines held an oversight hearing on Wednesday, June 7 on the implementation of the Safe, Accountable, Flexible, Efficient Transportation Equity Act: A Legacy for Users (SAFETEA: LU).
             One panel of Department of Transportation (DOT) officials testified on the progress of Administration efforts to implement the act. Among the witnesses were Richard Capka of the Federal Highway Administration (FHWA), John Hill with the Federal Motor Carrier Safety Administration, Sandra Bushue representing the Federal Transit Administration, Jacqueline Glassman from the National Highway Traffic Safety Administration, and Ashok Kavesswar of the Research and Innovative Technology Administration.
             Mr. Capka gave a statement on behalf of all the witnesses. He pointed out that although state, local, and tribal governments own most of the nation's highways, FHWA provides financial and technical support to them for constructing, improving, and increasing the efficiency of its operation. SAFETEA: LU contained express provisions requiring the Secretary of Transportation to make several changes to rules and regulations affecting the FHWA. Mr. Capka stated that all statutorily mandated rulemakings are well underway, as are actions on rulemaking and guidance for 16 additional sections. A central website that links program guidance postings can be found out http://www.fhwa.dot.gov/safetealu/reference.htm .
             Rep. Peter DeFazio (OR) and Rep. Brian Baird (WA) expressed concern to Mr. Capka that the Buy American Act (BAA) is not being properly enforced. Rep Baird argued that DOT policies help localities to circumvent the BAA, and cited procurement practices in the construction of the San Francisco-Oakland Bay Bridge as an example of this circumvention.
             The Federal Transit Administration was required by SAFETEA: LU to promulgate 17 new regulations, more than any other DOT modal administration. In addition FTA is required to issue 29 other program guidance documents and 19 reports to Congress. FTA has completed action on two-thirds of its top priorities. Ms. Bushue was questioned about why guidance for the Small Starts program has been delayed, as these projects were expected to be developed quickly because of their small scope. She responded that interim guidance will be posted in the Federal Register this Friday and that the program can be effectively executed even while the rulemaking process is underway.
             Testimony of all the witnesses can be obtained through the House T&I Committee's website at: http://www.house.gov/transportation/ .
Congressional Commission Examines China's Enforcement of IP Rules
             The U.S.-China Economic and Security Review Commission held two days of hearings on China's Enforcement of Intellectual Property Rights and the dangers of the Movement of Counterfeited and Pirated Goods into the United States. The Commission was established by Congress and is responsible for monitoring, investigating and submitting an annual report to the Congress on the national security implications of the bilateral trade and economic relationship between the United States and the People's Republic of China.
             The Commissioners heard from a number of witnesses at the hearings on Wednesday, June 6th and Thursday, June 7th, including: Rep. Diane Watson (Los Angeles); Myron Brilliant, Vice President, East Asia, U.S.-Chamber of Commerce; John McGuire, Senior Advisor, Screen Actors Guild; and, David McCurdy, President and CEO, Electronic Industries Alliance.
             In her testimony, Congresswoman Watson called China "the model country for intellectual property piracy" where "U.S. companies lose an estimated $2.5 billion a year due to piracy of copyrighted material." Among other efforts, she urged the administration to use the World Trade Organization's dispute resolution mechanism to address China's failure to comply with its treaty obligations.
             Mr. McGuire detailed the negative impact that piracy has on actors' earnings, and urged the adoption of stronger protections, including those that would allow actors to "share in the legitimate proceeds" of the legal sale of their performances. Mr. McCurdy, as he has on many occasions, testified to the deleterious effects that China's rampant piracy has on the electronics industry, noting that the "last few years have brought major reform to China's intellectual property laws. But China is still not enforcing these laws consistently." He urged the United States to continue to put pressure on the Chinese government to reform its intellectual property laws and enforce them "more vigorously and consistently." And he noted that the industry welcomed the recent announcement in USTR's annual Special 301 report that it will begin a provincial-level review of China's IPR protection and enforcement efforts.
             For further testimony, visit the Commission's website at: http://www.uscc.gov .
H-1B Visas Reach Annual Maximum — 4 Months Before Fiscal Year Starts
             The fiscal year for 2007 does not begin until October 1, but already the supply of H-1B visas for the year has been exhausted. The U.S. Citizenship and Immigration Services announced on Thursday, June 1, 2006 that all 65,000 visas intended for high-tech workers for 2007 have been filled.
             Companies pay $3,165 per visa to bring in engineers, computer programmers, and others. The cap has been met before the start of the fiscal year for the last four years, but this year is the earliest it has ever been reached.
             The Senate immigration reform legislation that was recently passed would increase the number of H-1B visas to 115,000, but the House-passed version of the bill does not contain a similar provision, and whether the issue can be resolved in conference committee this year is unknown.
New Coast Guard Chief Recommends Further Avian Flu Preparedness Measures
             The U.S. Coast Guard's new Commandant, Adm. Thad Allen, called for more comprehensive preparedness measures to address the threat of a pandemic flu outbreak at a conference in Maryland on Wednesday, June 7th. The Chief outlined what he sees as critical oversights in this regard in the Department of Homeland Security's National Defense Plan. Although the plan was just recently updated to ensure adequate provisions for this year's approaching hurricane season, Commandant Allen expressed his desire for a greater focus on the Avian Flu threat in the Plan.
             Although the Department has undertaken several initiatives to ensure adequate pharmaceutical and technological response resources and has designated several billion dollars to the research and development of treatments and vaccines for chemical, biological, or nuclear ailments (of which avian flu is included), the National Response Plan itself does not include vaccination measures among its seventeen "emergency support functions". Representing perhaps the most substantial federal outlay in this effort, Project Bioshield, passed in 2003, has awarded several sizeable contracts to pharmaceutical companies for this purpose, the first of which was California-based VaxGen, located in Brisbane, CA.
             The Homeland Security Department's deputy undersecretary for preparedness, Robert Zitz, asserted that the federal government has been very dedicated and successful in the creation of an aggressive plan to counter an avian flu outbreak, and referred to provisions in the Department's Plan that delegate first aid responsibilities to the American Red Cross, and general medical issues to the U.S. Health and Human Services Department.
             For more information, visit the Department of Health and Human Services' website, http://www.hhs.gov .
California Business Group Criticizes State's Academic Performance Index
             On June 1, California Business for Education Excellence sent a letter to the Margaret Spellings, Secretary of the U.S. Department of Education, regarding ongoing discussions between the California Department of Education and DOE to harmonize California's Academic Performance Index (API) with the federal accountability system established in the No Child Left Behind Act. The letter was signed by James S. Lanich, President of CBEE, which is affiliated with the California Business Roundtable. Copies of the letter were sent to the Governor, the California Congressional Delegation, and others.
             The letter takes a harsh view of California's system, stating "It has become clear that the API is not a true accountability system at all but one that is confusing at best, and at worst, masks achievement gaps and does little to provide educators, lawmakers, parents and the public with data and information about a school's true academic performance."
             Lanich argues that the API is not setting high enough standards for California's students. He stresses that CBEE wants kids to achieve the benchmark in grade level proficiency and not just focus on growth towards that benchmark. As a result, the letter states, "CBEE recommends dropping the API as an accountability measurement in California and adopting grade level proficiency as the goal for all students. CBEE does not support current efforts to harmonize the API to meet federal accountability standards."
Pew Hispanic Center Releases Survey Data On Learning English
             According to a recently released fact sheet, based on the 2004 National Survey of Latinos: Politics and Civic Education, a clear majority of Latinos (57%) believe that immigrants have to speak English to be a part of American society while a significant minority (41%) says that they do not. The fact sheet was put together by the Pew Hispanic Center and can be found at: http://pewhispanic.org/files/factsheets/20.pdf .
             According to the fact sheet, Latino immigrants are slightly more likely (57%) to say that immigrants have to learn English than native-born Latinos (52%). The view that immigrants have to learn English is held by a majority of Latinos regardless of how much money they make or their level of education. There are some differences depending on party affiliation, religion and age, though majorities on this question prevail in all instances. Almost two-thirds (64%) of Latino Republicans believe immigrants have to speak English to say they are part of American society. By comparison, 58% of Latino Independents and 52% of Latino Democrats say immigrants must speak English to say they are part of American society, according to the fact sheet.
             Additionally, by overwhelming margins, Latinos say it is very important that English be taught to children of immigrant families, according to the Pew Hispanic Center/Kaiser Family Foundation National Survey of Latinos: Education. Hispanics hold stronger views than either non-Hispanic whites or blacks (92%, 87% and 83% respectively), according to the survey.
CRB Report Examines Status of Gambling In The State
              The California Research Bureau released a study "Gambling in the Golden State: 1998 and Forward," recently. The research, conducted by Dr. Charlene W. Simmons, Assistant Director of CRB, analyzes the economic and social impacts of the gambling industry on California.
             Dr. Simmons details the range of different forms found in the state's gambling industry. While Indian casinos represent the best known form, there is also the state lottery, horse racing, card rooms and Internet gambling. In 1992, the gambling industry grossed revenues of $30.4 billion, 0.48 percent of California's GDP. By 2002, the industry accounted for 0.66 percent of GDP, bringing in $68.7 billion, according to the report. Experts on gambling recognize the rate at which gambling is increasing in the state and project that it will continue to grow.
             Dr. Simmons projects that Indian casinos will continue to spread throughout California. Of the 108 "federally recognized tribes," 66 of them have tribal-state compacts that allow them to operate gambling facilities, and 61 of them actually have gambling facilities, the report found . The tribal casinos of California earn the highest revenues of tribal casinos in any state. In 2002 the casinos brought in $3.67 billion and by 2004 that number had increased to $5.78 billion. In addition, non-gaming revenues (income from hotels or restaurants located around gaming facilities) earned an estimated $544.6 million in 2004.
             Gambling is still strictly regulated by the government, which determines what types of gambling are legal, where such facilities can be located, their size, who is allowed to own them, who can work for them, and who can supply the casinos. The government's purpose in regulating casinos so closely is to reduce any negative impacts on society. However, Dr. Simmons argues, as technology grows and creates different types of gambling such regulations are constantly being challenged.
             The report also examines the economic impact of gambling, and finds that gambling casinos economically benefit the community, by creating jobs and drawing people who will spend money to those communities surrounding the casinos. In San Diego County, for instance, in 2003, 12,000 jobs were created, accounting for an annual payroll of $270 million. In addition, in 2001, $203 million in goods and services came to the county from contracts with over 2000 vendors around the county.
              However, there are also negative impacts with having gambling prevalent in the community. Gambling facilities tend to increase crime, specifically aggravated assault, the report finds. Plus, communities with casinos have higher personal bankruptcy rates than other communities, and pathological gambling can interfere with not only an individual's life, but those of the family and community as well.
             To view the entire report, visit CRB's website at: http://www.library.ca.gov/html/statseg2a.cfm .
Emergency Supplemental Funds Bill Containing Levee Money On Hold
             A procedural resolution that would set the Senate's FY2007 appropriations limit, because a budget has not been passed, is holding up final consideration of the emergency supplemental bill. The House has already "deemed" its budget cap at $873 billion, the same level as requested by the Administration. The Senate, however, has not set a cap and has been pushing to use the tactic of "advance appropriations" to boost FY07 funding by $7 billion.
             In the meantime, conferees on the bill agreed to include an additional $30.4 million for levee repairs in the Sacramento area. That brings total funding to over $69 million for the year, and should allow for the levee repairs to be finished this year. Of the new funding, $23.3 million is allocated for Sacramento River Bank Protection, and $7.1 million for South Sacramento County Streams.
             The House and Senate conferees have set funding levels in the bill so that it will meet the President's $94.5 billion total limit. The Senate bill had called for $108.9 billion in spending, which provoked a veto threat.

Former Rep. Brian Bilbray Returning To Congress; McCarthy Wins GOP Nomination for Thomas Seat; Incumbents Win All Primaries Entered
             In the next few days, Brian Bilbray will return to a job he held once before — representing part of San Diego in the U.S. House of Representatives. After winning a June 6, 2006 special election to fill the vacancy in the 50th Congressional district created by the resignation of former Rep. Randy "Duke" Cunningham, former Rep. Bilbray will have the opportunity to begin appending to the three terms he logged as a Member of Congress from 1995 through 2000. Bilbray won the June 6 special election with a margin of 49 percent of the vote over 45 percent for Democrat Francine Busby. He will face Busby again in the November 2006 general election race for the right to represent the 50th District during the 110th Congress — Bilbray received the support of 54 percent of the Republicans voting in the simultaneous primary election contest.
             In California's 22nd District, now represented by retiring Rep. Bill Thomas (Bakersfield), State Legislator Kevin McCarthy took 85.5 percent of the Republican primary vote to send him to the November election as the nominee for this GOP-leaning district. He will face Democrat Sharon Beery.
             In every other California Congressional race, the incumbent Member of Congress won his or her party's nomination to compete in November's general election. Of the 51 House members running for reelection, all 51 won the primary nod. Likewise, U.S. Senator Dianne Feinstein outpolled by more than 10-to-1 her nearest Democratic primary rival. In the November general, Feinstein will face Republican Dick Mountjoy, a former state legislator.
---
To subscribe to the California Capitol Hill Bulletin, send an e-mail to [email protected] with "subscribe" as the subject. To remove your name from the mailing list, e-mail [email protected] with "unsubscribe" as the subject.
---
Click here to return to the California Institute home page. Or click here to send
e-mail.
To subscribe to the California Capitol Hill Bulletin, e-mail us your name, affiliation, and email address with the word "subscribe" in the subject line.