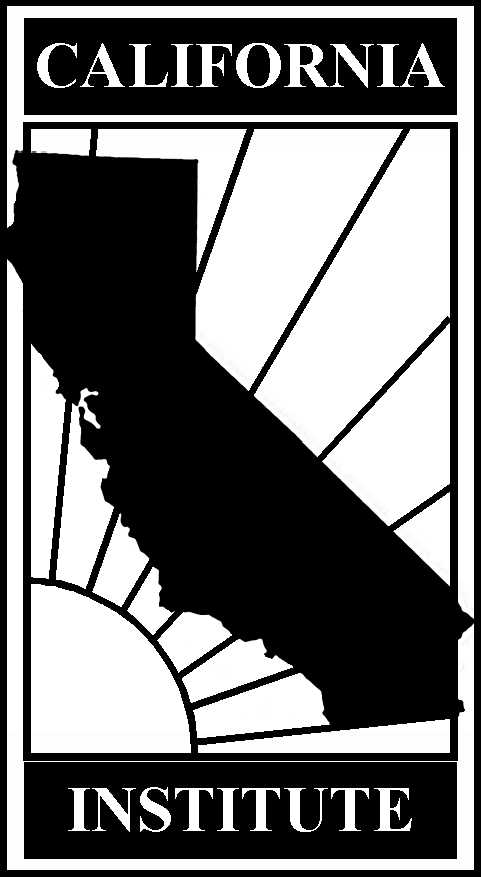 The California Institute for Federal Policy Research
voice: 202-546-3700 fax:202-223-2330 [email protected] http://www.calinst.org/
Home ~ New Articles ~ Subjects ~ Bulletins ~ Publications ~ Events ~ Formulas ~ Transportation ~ Defense/Bases ~ Search ~ CA Delegation ~ About Us ~ Our Supporters

California Capitol Hill Bulletin
Volume 13, Bulletin 14 — May 19, 2006 [or see pdf version] [or jump to the previous bulletin]
---
CONTENTS OF THIS ISSUE:
Senate Continues Ploughing Through Amendments to Immigration Bill
Dear Colleague Circulating In Support of SpaceWorld At NASA Ames
Chairman Lewis Establishes 302(b) Allocations, Determining 2007 Funding Levels for House Appropriations Subcommittees
House Approves Budget Resolution
House Appropriations Reports Energy & Water Bill
Appropriations Reports Homeland Security Funding Bill With More for Ports and Borders, Flat Funding for Embattled First Responder Grants
PPIC Briefing Reveals How Federal Poverty Measures Underestimate Poor In California Disadvantage California
Governor Releases May Revision of 2006-2007 Proposed Budget
Members Request Report On Benicia Bay "Ghostships"
Senior Independence Act Reported By Education & Workforce Committee
RAND Releases Report on Individual Health Insurance
Brookings Data Finds Rise in the Earned Income Tax Credit Usage
House Subcommittee Considers Industry Input on Music Downloading
San Diego Supercomputer Center Briefs Delegation and Colleagues Regarding National Data Cyberinfrastructure
Eastern Sierra Wilderness Bill Introduced In House & Senate
Sacramento Veteran Peter Schrag at UCDC on Monday Evening, May 22
---
To expand communications between Washington and California, the California Institute provides periodic bulletins regarding current activity on Capitol Hill that affects our state. Bulletins are published weekly during sessions of Congress, and occasionally during other periods.
---
Senate Continues Ploughing Through Amendments to Immigration Bill
The Senate has devoted the entire week of May 15-19, 2006, to debate on the immigration reform bill, S. 2611, voting on numerous amendments during the week. The underlying bill provides for a temporary guestworker program, a path to citizenship for illegal immigrants already in the country, and strengthens the border to prevent further illegal immigration.
On Thursday, the Senate adopted an amendment, offered by Sen. Cornyn, that targets fees collected from immigrants to state and local governments for the costs of providing health and education services to undocumented immigrants. The amendment will also increase funding for the State Criminal Alien Assistance Program which partially reimburses state and local governments for the costs of incarcerating criminal illegal aliens. The amendment was adopted by a vote of 64-32, after an earlier similar amendment offered by Sen. Hillary Clinton (NY) was voted down 43-52. The Cornyn amendment imposes a $750 surcharge on any immigrant applying for legal status, with an additional $100 fee per family member. The fees will fund the state impact assistance account and SCAAP. Sen. Cornyn estimated that the funds for health and education services could reach $7.5 billion
Also on Thursday, the Senate adopted two amendments dealing with English as the national language. An Inhofe amendment was adopted 63-34, after substantial debate, which makes English the "national" language of the United States, but lets stand all current laws that provide for services and written documents to be provided in other languages. The most contentious provision of the amendment, however, provides that: "no person has a right, entitlement, or claim to have the government of the United States or any of its officials or representatives act, communicate, perform or provide services, or provide materials in any language other than English." The amendment would also require immigrants to pass English proficiency tests when they get legal status, and sets goals for the Department of Homeland Security's efforts to revise the current tests that immigrants must pass to become naturalized U.S. citizens. After adopting the Inhofe amendment, the Senate then immediately adopted another amendment offered by Sen. Ken Salazar (CO) that labels English the "common and unifying language of the United States," but stops short of designating it the national language. It also states: "Nothing herein shall diminish or expand any existing rights under the law of the United States relative to services or materials provided by the government of the United States in any language other than English." Inconsistencies between the two amendments will have to be worked out in a House-Senate conference.
On Wednesday, an amendment to build more fencing along the southern border was adopted by a vote of 83-16. The provision, in addition to calling for 370 miles of triple fencing along the border, also calls for 500 miles of vehicle barriers.
Also on Wednesday, the Senate had adopted an amendment, 50-48, by Sen. John Cornyn (TX) that would have prohibited legal workers from self-petitioning for permanent residency green cards. However, on Thursday, it reversed course and adopted a Kennedy amendment, by a vote of 56-43, restoring the self-petitioning provision. Other provisions of the Cornyn amendment, however, were retained, such as the need for the Secretary of Labor to certify the need for foreign workers and for the immigrant to prove that he/she is currently employed.
The Senate also defeated, 50-49, an amendment that would have denied an immigrant any credit for social security taxes paid into the system prior to becoming a legal immigrant. During the floor debate, opponents of the measure noted that the Social Security Administration estimates that it takes in about $7 billion annually in payroll taxes paid by undocumented immigrants using false social security numbers.
The Senate beat back two amendments that would have stripped the provisions allowing guestworkers and illegal immigrants to eventually become permanent residents and citizens. The first, offered by Sen. David Vitter (LA), was defeated by a vote of 33-66; another amendment limited to the guestworker program and offered by Sen. Jon Kyl (AZ) was defeated 35-58. Earlier, the Senate had adopted an amendment, 99-0, to prohibit immigrants who have committed a felony or three misdemeanors, or ignored a deportation or removal order from becoming citizens.
As the Senate took up the bill this week, President Bush outlined his vision of immigration reform in a nationally televised address on May 15. The President called for deploying up to 6,000 National Guard troops to the southern border to assist in strengthening the border. Although the troops will not engage in enforcement activities, they will provide administrative assistance and free up Border Patrol agents to engage in border security activities. He also called for a temporary guestworker program and supported a legalization program for the estimated 11 to 12 million undocumented immigrants currently in the U.S.
Debate on the bill is expected to continue through next week, with the hope that the Senate can pass a bill before the state of the Memorial Day district work period.
Dear Colleague Circulating In Support of SpaceWorld At NASA Ames
Rep. Anna Eshoo (Atherton) is circulating a Dear Colleague letter to the California delegation requesting their signatures on a letter to an appropriation subcommittee. The letter urges inclusion of $1,000,000 in funding for SpaceWorld, a new, interactive learning center using the facilities at the NASA Ames Research Center. The letter is addressed to Chairman of the Labor, HHS, Education and Related Agencies Appropriations Subcommittee, Ralph Regula (OH) and Ranking Member David Obey (WI).
SpaceWorld is a state-of-the-art, hands-on, interactive learning center that when complete will be a place for students to learn about science, math, technology and engineering – "the workforce skills essential to America's high-tech future," as the letter states. SpaceWorld, under a recently executed Space Act Agreement with NASA, will renovate two existing NASA buildings at Moffett Field to house an Experience Center and Mission Control. The central theme of the Experience Center will be the mapping of the solar system, and the facility will include an immersive theater, an extreme zoo zone showing what forms of life might exist on other planets and moons, a NASA Ames zone, and an area for traveling space exhibits. Mission Control will house teacher and student training areas, two large lecture halls, a dining area and a gift shop. In order to make its educational program most effective, SpaceWorld Foundation plans to engage in alliances with K-12 schools, local colleges, and universities.
According to the letter, the estimated capital cost to begin operations is approximately $6 million dollars, most of which will come from corporate sponsors.
For further information, or to sign the letter, contact Tim Carey, Office of Rep. Anna Eshoo, x5-8104 or [email protected] .
Chairman Lewis Establishes 302(b) Allocations, Determining 2007 Funding Levels for House Appropriations Subcommittees
On May 4, 2006, House Appropriations Committee Chairman Jerry Lewis (Redlands) released his recommendations for Fiscal Year 2007 subcommittee allocations. The so-called "302(b) allocations" determine how much money each of the 11 subcommittees of Appropriations may spend of the year's $873 billion total budget authority.
In announcing the allocations, Chairman Lewis said they "represent my best effort to fairly distribute the limited resources available." He noted that they "will require some difficult choices and tough votes but I am confident we can repeat the budget success of last year." Repeating the pledge he made in 2005, his first year as Chairman, he said, "It is my intention to pass all of our bills through the House before the July 4th break and once again avoid a massive omnibus budget package. That type of legislating breeds fiscal mischief and should be avoided at all costs."
Under the 302(b) allocations, total U.S. discretionary budget authority was slated to increase by $40 billion (or 4.7%) from 2006 to 2007, rising from $833 billion to $873 billion.
Of the increase, Chairman Lewis proposes to allocate $19 billion more to the Subcommittee on Defense. The Defense panel's budget would grow from $358 billion to $377 billion, but the total would be $4 billion less than had been proposed by President Bush in February. The Defense Subcommittee accounts for by far the largest of the 11 panel's discretionary spending totals.
The second-largest of the Appropriations subcommittees, that for the Departments of Labor, Health & Human Services, and Education — was proposed to receive a small (0.6%) increase of $843 million as compared to its 2006 level. Labor-H spending would be allowed to rise from $141.1 billion to $141.9 billion.
Only one of the 11 subcommittees was allocated a lower level in 2007 than in 2006, and even then that decrease was relatively small. The Energy & Water Development Subcommittee was allocated $30.0 billion, compared to $32.2 billion in 2006 (a reduction of $172 million or 0.6% of the total).
One subcommittee, that governing the Department of the Interior and the EPA, was proposed to receive level funding; the Interior/Environment Subcommittee was allocated $25.9 billion, the same amount as in 2006.
All other subcommittees were to receive increased allocations. These include Military Quality of Life, VA (up 11.4% to $94.7 billion); Transportation, Treasury, HUD (up 5.7% to $68 billion); Homeland Security (up 6% to $32.1 billion); Science, State, Justice, Commerce (up 2.1% to $57 billion); and Agriculture (up 6.1% to $17.8 billion). [However, after adjustments for mandatory savings and changes in receipts, the net Agriculture amount came to $18.4 billion, which would represent a 0.5% reduction from 2006 for the total program amount.]
The Committee's pdf table — comparing 2006 actual spending, the President's proposed 2007 Budget, and the new 2007 allocations from the Committee — is reposted for your convenience on the California Institute website at http://www.calinst.org/datapages/302b-07h.pdf . For more information, visit http://appropriations.house.gov .
House Approves Budget Resolution
By an 8-vote margin in the wee hours of the morning on Thursday, May 18, 2006, the House of Representatives adopted a budget resolution for fiscal year 2007. The resolution, providing spending authority and a blueprint for funding allocations for the fiscal year that starts October 1, was approved on a vote of 218 to210.
Its passage represents a hard-fought victory for House Republican leadership, but a Senate counterpart measure is unlikely to closely match the House version. The Senate has developed a budget plan that would spend $16 billion more than the version the House passed Thursday.
House Appropriations Reports Energy & Water Bill
The House Appropriations Committee favorably reported its FY07 Appropriations for Energy and Water Development on Wednesday, May 17, 2006. The bill provides a total of $30 billion in budget authority for the U.S. Army Corps of Engineers-Civil, the Department of Interior including the Bureau of Reclamation, the Department of Energy, and several Independent Agencies. This bill is $172 million below last year's level and $546 million above the President's request.
The bill provides a total of $40.1 million in CALFED funding. Included is $6 million, requested by Reps. Ellen Tauscher (Alamo) and George Miller (Martinez) and other Californians, for implementation of the Delta Levee Stability Program High Priority, Priority Group A projects. Additionally, about $11.4 million is provided for storage programs, almost $6 million for water quality, and another $6 million for the Environmental Water Account, and $2.85 million for water use efficiency projects.
The budget request for Department of Interior activities funded in the full Committee bill – primarily for the Bureau of Reclamation – is $924 million, versus the Subcommittee recommendation of $941 million. The full committee's figure is an increase of $17 million over the President's request, and is $114 million below the fiscal year 2006 funding level.
The Committee recommendation for fusion energy sciences is $318,950,000, the same as the budget request, and the inertial confinement fusion and yield program is funded at $528,191,000, an increase of $77,000,000 over the budget request. The bill also provides $58,021,000, for Facility Operations and Target Production, of which $15,000,000 is available for the enhanced target production and characterization capabilities. Additionally, $55,959,000, is funded, of which $10,000,000 is available for IF diagnostics, cryogenics and experimental support, to achieve the 2010 ignition goal.
The bill also includes $25,000,000 to continue development of high average power lasers and supporting science and technology within the Inertial Fusion Technology program line, and provides $111,419,000 for construction of the National Ignition Facility (IF), the same as the budget request.
For more information, go to the Committee's website at: http://appropriations.house.gov .
Appropriations Reports Homeland Security Funding Bill With More for Ports and Borders, Flat Funding for Embattled First Responder Grants
On May 17, 2006, the Appropriations Committee reported its FY2007 funding for the Department of Homeland Security. The bill provides $32.08 billion for HHS, which is $1.8 billion above the fiscal year 2006 enacted levels, and $1.065 billion above the President's request.
To enhance port, container and cargo security, the bill provides $4.185 billion, $448 million over the FY 2006 level. The bill includes mandated performance requirements to develop a strategy to double the amount of cargo currently inspected, screen 100% of cargo through the Automated Targeting System, and establish minimum security standards for cargo containers. The bill further requires HHS to maintain a 100% manifest review rate at all CAI ports; a 100% validation rate of all C-TPAT participants; and double the amount of cargo entering the U.S. screened for radiation.
Included in the funding is $2.05 billion for Coast Guard port and waterway security operations; $1.69 billion for Customs and Border Protection cargo inspection and trade operations; $139 million for the Container Security Initiative, expanding the program to 58 foreign seaports; $70.1 million for C-TPAT, supporting 100% validation of over 6,070 certified partners; $178 million for radiation portal monitors; $40 million to support implementation of the Transportation Worker Identification Credential; $15 million to increase port facility and vessel inspections domestically and overseas; $200 million for port security grants; and $23 million for Science & Technology's Cargo Security Program.
The bill provides $19.6 billion for border protection, immigration enforcement, and related activities, which is $1.6 billion over FY 2006. This includes $3.98 billion for the Secure Border Initiative, providing HHS with technology, personnel, and infrastructure to prevent terrorists and other criminals from exploiting U.S. borders and the immigration system. Highlights include: $2.33 billion for border security, adding 1,200 new Border Patrol agents, for a total of 13,580, but still 800 less than the 2,000 new agents authorized to be added annually; $4.1 billion for Immigration and Customs Enforcement (ICE), adding 1,212 officers, for a total of 11,500; $1.29 billion for ICE custody management, adding 4,870 detention beds, for a total of 25,670; $273 million for transportation and removal of undocumented aliens; $200 million for 28 Fugitive Operations teams for a total of 80 nation-wide; $105 million for the Criminal Alien Program, including 40 new agents; $46 million for Alternatives to Detention; $362 million for the US-VISIT program; and $114 million to support immigration verification systems.
The bill also provides $3.2 billion for first responders, including grants to high threat areas, firefighters, and emergency management. This is about 18 percent more than the President's request, but about two percent less than in fiscal 2006. The Committee reports that since September 11th, 2001, and including funds in this bill, $37.4 billion has been provided to first responders –including terrorism prevention and preparedness, general law enforcement, firefighter assistance, airport security, seaport security, and public health preparedness. Highlights of the funding include: $1.165 billion for high-density urban areas, including $750 million for urban area grants, $150 million for rail security, $200 million for port security, and $65 million for other infrastructure protection; $545 million for basic formula grants; $500 million for firefighter grants and $40 million for the SAFER program; $400 million for State and local law enforcement terrorism prevention grants; $180 million for Emergency Management Performance Grants (EMPG); and $339 million for First Responder training, exercise, and assistance programs.
The bill maintains current law for all formula grants — no formula changes are proposed in the bill. Three programs noted above — the basic formula grants ($545 million), law enforcement grant ($400 million) and EMPG ($180 million) — are the primary programs using the widely criticized formula that gives small states an enormous financial advantage over more populous states (California receives just 8% of these funds). The total funding of $1.165 million for these programs is the same amount as is provided to the urban area program (often known as the Urban Area Security Initiative or UASI) that returns a much larger share to California.
During markup, the Committee defeated two amendments, both by votes of 25-33. The first would have provided an additional $3.5 billion for border security, port security, aviation security, first-responders and disaster preparedness. The second would have provided $2.1 billion in emergency spending, mostly for border security.
For further information on the bill, visit the Committee's website at: http://approprations.house.gov .
PPIC Briefing Reveals How Federal Poverty Measures Underestimate Poor In California Disadvantage California
The California Institute, in collaboration with the Public Policy Institute of California (PPIC), held a luncheon briefing on Tuesday, May 16, 2006, to hear PPIC's Deborah Reed discuss her latest research on poverty in California. The presentation provided information on how the outdated and inadequate means the federal government uses to classify poverty distorts the real conditions in California. The briefing also discussed what this means for the state.
The current method of determining the poverty rate was established in the 1960s and remains a function of what scientists determined then to be the caloric needs of the average American and the cost of meeting those needs daily. This value is multiplied by three to determine need and poverty is classified as any income below that. Although annually adjusted for inflation, this determination lacks consideration of family structure, the cost of childcare, medical expenses, and most significantly to California, the local cost of living. The diversity of California's geography and urban-rural spread means huge discrepancies in the costs of living among different parts of the state. Because the government doesn't account for these factors and because it uses the poverty rate to determine the disbursement of so many crucial federal programs, our state may be receiving significantly less federal funding than need dictates, according to Reed.
Although California's poverty rate is still above the national average using the existing federal measure (the state ranks fifteenth highest of the fifty states plus Washington DC), that state's ranking if only the cost-of-living adjustment were applied would jump California to the third-highest spot — only New York and Washington DC would having higher rates.
In the published report, "Poverty in California: Moving Beyond the Federal Measure", PPIC regards its cost-of-living adjustment as conservative and still underestimating California's true poverty incidence. The adjustment with the cost-of-living consideration also reveals a disturbing trend of growing income inequality between the highest and lowest earners in California. The disparity is generally larger than that of other states and appears to be accelerating at a faster rate.
For more information and a copy of the report, please visit http://www.ppic.org .
To view a videotape of the briefing in Windows Media format (wma), or to listen to an MP3 audio file (yes, it's sort of like a podcast), click on the links from the California Institute's video page at http://www.calinst.org/video.htm . The video's direct link is http://www.calinst.org/video/2006-05-16-PPIC.wmv
Governor Releases May Revision of 2006-2007 Proposed Budget
Governor Arnold Schwarzenegger released the May Revision of his proposed budget for fiscal year 2006-2007 on May 12, 2006.
The Department of Finance projects a two-year increase in state revenues of $7.5 billion because of stronger corporate tax, capital gains, and stock options revenues. The Governor's January Budget was $4.8 billion.
The revise allocates $4.3 billion of the increase to funding additional programs, with 2/3rds of the increase set aside for Proposition 98 to address K-14 education. Grades K-12 are to receive $1.8 billion and the remaining $245 million will go to the community colleges.
Of the remaining $3.2 billion increase, half will go towards the prepayment of budgetary debts and the other half will be used to increase the 2006-07 "year-end" reserve. For the debt prepayment portion of the budget, $1 billion will be used for a supplemental payment on the $10 billion in deficit-financing bonds currently outstanding. This will allow the state to pay off the bonds about one-half year earlier than expected. Other prepayments are to settle special fund loans, local mandates and local flood control subventions.
California's economy continued to perform strongly into 2006, according to the Department of Finance, with the state's unemployment rate falling to 4.8 percent in January and March, the lowest in over five years, and an increase of 560,000 jobs since November 2003.
The inflation-adjusted U.S. gross domestic product growth has also changed from previous outlooks. In January estimated growth for 2005 was 3.6 percent, 2006 was 3.2 percent, and 2007 was 3 percent. The May Revision now estimates the growth at 3.5 percent in 2005, 3.3 percent in 2006 and 3 percent in 2007. The May Revision also predicts an increase in the state's personal income. On January 10, income was expected to increase by 5.8 percent in 2006 and 5.5 percent in 2007. Now, the May Revision predicts an increase in California personal income by 6.2 percent in 2006 and 5.8 percent in 2007.
For more information on the May Revise, go to http://www.ebudget.ca.gov/ .
Members Request Report On Benicia Bay "Ghostships"
On May 10, 2006, Representatives Ellen Tauscher (Alamo) and George Miller (Martinez) wrote to the U.S. Maritime Administration regarding the fleet of ships resting near the Benicia Bridge in the Suisun Bay. The letter requests a briefing on the program for transporting ships to a scrapping yard and the Administration's failure to meet the September 30th deadline for documents regarding the conditions of the anchored ships. The members, and others, are concerned that the ships pose a toxic threat to the area.
Six years ago the U.S. Department of Transportation assessed the ships as an "environmental threat" but by May 12, 77 ships still remain in Suisun Bay, according to the letter. Documents that have been released by the Administration show that "57 of the older Suisun vessels contain 3.3 million gallons of low-grade fuel oil (probably congealed to a tar-like goo)." A congressional report further stated that the fleet "poses potentially costly environmental threats to the waterways where (they) are stored."
The ships have been found to be in such bad condition that it has cost substantially more than expected to make them environmentally safe enough to make the 45-day, 5,000 mile trip to the Texas scrapping yard. The last five Suisun fleet ships to make the journey cost an estimated $4.97 million to make seaworthy, and the administration only set a budget for $1.2 million in fiscal 2006 to maintain the Suisun fleet.
Senior Independence Act Reported By Education & Workforce Committee
The House Education and the Workforce Committee successfully marked up the Senior Independence Act (HR 5293) on Wednesday, May 17, 2006. Select Education Subcommittee Chairman Ben Tiberi (OH) and Ranking Democrat Rubén Hinojosa (TX) co-sponsored the legislation, which reauthorizes the Older Americans Act, first enacted in 1965. The Act authorizes the Meals on Wheels program, which provides meals to low-income seniors restricted to their homes. It also authorizes the service and assistance programs for the elderly administered by the Department of Health and Human Services Administration on Aging. Those programs fund transportation, home care referrals, and other social services for senior citizens.
The bill was successfully reported to the full committee after a brief Subcommittee on Select Education markup on Wednesday, May 10th in which two amendments were adopted by voice vote. The first amendment was proposed by Chairman Tiberi and calls for developing a plan that would encourage greater civic engagement among Seniors and also improving and enlarging the services available to sufferers of Alzheimer's Disease and their families. Subcommittee Member Luis Fortuno (PR) offered the other amendment, which addressed those grandparents or relatives who are caregivers for a disabled individual. The amendment would provide family caregiver support for seniors acting in this capacity, and provide a meal for the disabled individual as well as the senior that receives delivered meals.
During full committee markup, a substitute amendment by Chairman Howard P. "Buck" McKeon (Santa Clarita) was adopted that recognizes the need for older Americans to have access to mental health screening and, if necessary, referrals for treatment.
For more information, go to the committee's website: http://edworkforce.house.gov .
RAND Releases Report on Individual Health Insurance
RAND recently released findings on whether individual health insurance can reduce the number of uninsured Americans. Currently, there are 46 million Americans without healthcare. Although many of these Americans work, their employers do not offer insurance benefits. One third of Californians under age 65 do not have employer-sponsored insurance, according to the report, but are eligible for individual insurance. Of the 30% of people able to purchase individual insurance only about 25% of them actually do. RAND found that, for this group, cost was not the primary force behind purchasing insurance but rather that the availability of information about insurance providers made the difference. The difficulty in locating accurate information about insurance products keeps people from buying the insurance, according to the report.
The report offers suggestions on how to encourage more of the uninsured to participate in this market, including tax credits and subsidies; eliminating state-specific benefit mandates and other regulations; making contributions to health savings accounts (HSAs) tax deductible; and making it easier to get information about products.
The report, Consumer Decision Making in the Insurance Market, was prepared by Susan Marquis, a health economist with RAND. For more information, or to download a copy of the report, go to: http://www.rand.org/pubs/research_briefs/RB9151/index1.html .
Brookings Data Finds Rise in the Earned Income Tax Credit Usage
The Brookings Institution's Metropolitan Policy Program recently released data that indicates that Earned Income Tax Credit claims are on the rise. EITC was established to create a tax reduction and wage supplement for low-and-moderate-income working families.
According to the program's numbers, the number of taxpayers claiming EITC nationwide has increased to 21.4 million, up by 14 percent, in 2003. In 2003 $1,788 was the average credit returned to an EITC recipient.
In 2003, 336,496 people in Los Angeles received the EITC credit, a 4 percent increase from 2000, representing 23.4 percent of Los Angeles's taxpayers.
The data also found that fewer than 8 percent of EITC recipients with children qualifying in 2003 received the Child and Dependent Care Tax Credit to offset their childcare costs. Furthermore, of the 20 percent of EITC families that pay for childcare, only 75 percent of California EITC recipients claimed the Child and Dependent Care Tax Credit.
A report from the authors opines that the EITC has proven to be the nation's "most effective anti-poverty program, pulling 4 million out of poverty each year, however the sluggish growth in income in low-wage earning families means that families are likely to continuing struggling."
In addition to the national data, the program also has prepared a special report on the San Francisco Working Families Tax Credit, a local program now in its second year.
For more information, visit http://brookings.edu/es/urban/eitc.htm .
House Subcommittee Considers Industry Input on Music Downloading
The House Judiciary Subcommittee on Courts, the Internet, and Intellectual property held a hearing Tuesday, May 16th to consider a draft that would legislate the practical and licensing considerations applicable to the rapidly growing digital music and download industry. The subcommittee, chaired by Rep. Lamar Smith (TX), heard testimony from industry experts, including: David Isrealite, President and CEO of the National Music Publishers' Association (NMPA); Jonathan Potter, Executive Director of the Digital Media Association (DiMA); Rick Carnes, President of the Songwriter's Guild; and Cary H. Sherman, President and General Counsel. The Recording Industry Association of America, Inc. (RIAA).
Each witness acknowledged the importance of devoting attention to this issue, although Rick Carnes expressed concern that the attention comes too late. In their comments and recommendations for the legislation, two issues emerged as particularly divisive: what exactly constitutes digital media as opposed to non-digital and who should be responsible for defining and determining what is and what isn't; and whether or not the legislation needs to be a comprehensive undertaking to address reforming licensing procedures and specifications for all music media or merely an incremental adjustment to remedy those problems arising with the proliferation of digital media and unlawful downloading.
For more information and to view the video webcast of the hearing, please visit the Committee's website at http://www.house.gov/judiciary .
San Diego Supercomputer Center Briefs Delegation and Colleagues Regarding National Data Cyberinfrastructure
Dr. Francine Berman presented information about the San Diego Supercomputer Center in a briefing on May 17, 2006 to the California congressional delegation. Berman currently heads SDSC while acting as Professor and High Performance Endowed Chair for the Department of Computer Science and Engineering at the University of California, San Diego.
Berman began her presentation by discussing the recent success of SDSC. In the past few years over "10,000 researchers and 300 academic, government and industrial institutions in the United States and around the world" have utilized the information and facilities provided by SDSC. In today's "Technology-enabled World" Berman has envisioned SDSC as acting as a massive Cyberinfrastructure. This Cyberinfrastructure would be designed to capture the "integrated nature of Information Technology" today. The large computer would consist of resources such as computers, networks, and data storage, held together by a glue of integrated software systems, among other things. Berman feels that Cyberinfrastructure is a crucial key in maintaining U.S., specifically California, competitiveness in science and technology.
SDSC operates powerful high-end computing resources led by DataStar, according to Dr. Berman; DataStar is considered comparable with the top supercomputers in the world. This sophisticated computer system is designed to compute "large-scale, data-intensive scientific research applications." Berman views SDSC as acting as a highly knowledgeable research facility, able to provide data to businesses and organizations, while also acting as the best archival system. Cyberinfrastructure will be built to incorporate data and information from around the world that will be open to the community for research. Some information, such as medial records, will not be available to anyone without the proper clearance.
One of the latest projects that SDSC was recognized for by the Red Cross and Microsoft was on its work with missing persons from Hurricane Katrina. The center created a system that collected lists of names from websites and organizations that were conducting "lost-and-found" type connections for people displaced by the massive disaster. SDSC compiled all of the names from these websites and was successfully able to complete a comprehensive list of all the missing and displaced people of the Hurricane. This resource allowed victims to search one database for a loved one, rather than having to dig through lists of papers and numerous websites.
Berman discussed that SDSC would also have the ability to conduct more intensive research on natural disasters. The Center recently performed a study and simulation of "The Big One." This type of research predicts the time and magnitude of an earthquake in California. The research and simulation of the earthquake took over 80,000 hours, while working on 240 computer processors of DataStar. The research was detailed enough to predict which areas will be hit the hardest by an earthquake and which ones would be feel aftershocks once the earthquake passed.
SDSC originally began with a $170 million grant from the National Science Foundation's (NSF) Supercomputer Centers program, Dr. Berman said. Since then, it has also gained support from universities, research facilities, and organizations worldwide.
For more information on SDSC refer to their website, http://www.sdsc.edu . A direct link to the powerpoint presentation will be made available from the Director's page.
In order to view a video (wma) of the Capitol Hill presentation or to listen to an MP3 audio file, visit the California Institute video page at http://www.calinst.org/video.htm .
Eastern Sierra Wilderness Bill Introduced In House & Senate
Congressman Howard P. "Buck" McKeon (Santa Clarita) introduced The Eastern Sierra Rural Heritage and Economic Enhancement Act, H.R. 5149, this month. The Senate bill, S. 2567, was also introduced this month by Senators Barbara Boxer and Dianne Feinstein.
The bill would preserve 40,000 acres of wilderness, mainly in Mono County but also Inoyo County. The Hoover Wilderness area will be expanded by 39,680 acres, while improving the existing Emigrant Wilderness area by 640 acres. The bill would also add approximately 24 miles of the Amargosa River to the National Wild and Scenic River System." The U.S. Forest Service would control the Hoover and Emigrant Wilderness areas, while the Amargosa Wild and Scenic River designation would be administered by the Bureau of Land Management.
Under the legislation, according to the sponsors, the communities strongly supporting the bill, Inoyo and Mono Counties, would have the opportunity to encourage development of tourist businesses and enjoy 11,000 acres designated for snowmobiling terrain. The bill also authorizes $2 million to fund the necessary expenses of management and enforcement in the new agreed upon area of snowmobile use.
Sacramento Veteran Peter Schrag at UCDC on Monday Evening, May 22
On the evening of Monday, May 22, 2006, from 6:15 to 7:30 p.m., the University of California's Washington Center will host a forum with Peter Schrag, the Sacramento Bee columnist, former editorial page editor, and author of a recently-published book entitled California: America's High-Stakes Experiment. Schrag is an insightful, long-time observer of California politics and policymaking.
A description of his recent book reads as follows: "Schrag takes on the big issues — immigration, globalization, and the impact of California's politics on its quality of life — in this dynamic account of the Golden State's struggle to recapture the American dream. Schrag's incisive analysis of the state's political, demographic, and fiscal realities vividly demonstrates that it has been struggling with a range of problems for a generation. The author deftly shows that California's ability to forge its culturally and ethnically diverse population into a successful democracy will be of crucial importance not only to America, but to the world."
The UCDC Center is located at 1608 Rhode Island Avenue, NW, in Washington, D.C. It is just off Scott Circle, and not far from the Dupont Circle or Farragut North Metro stations (Red Line) and the Farragut West Metro station (Orange Line).
To attend the event, please send an e-mail to [email protected] .
---
To subscribe to the California Capitol Hill Bulletin, send an e-mail to [email protected] with "subscribe" as the subject. To remove your name from the mailing list, e-mail [email protected] with "unsubscribe" as the subject.
---
Click here to return to the California Institute home page. Or click here to send
e-mail.
To subscribe to the California Capitol Hill Bulletin, e-mail us your name, affiliation, and email address with the word "subscribe" in the subject line.