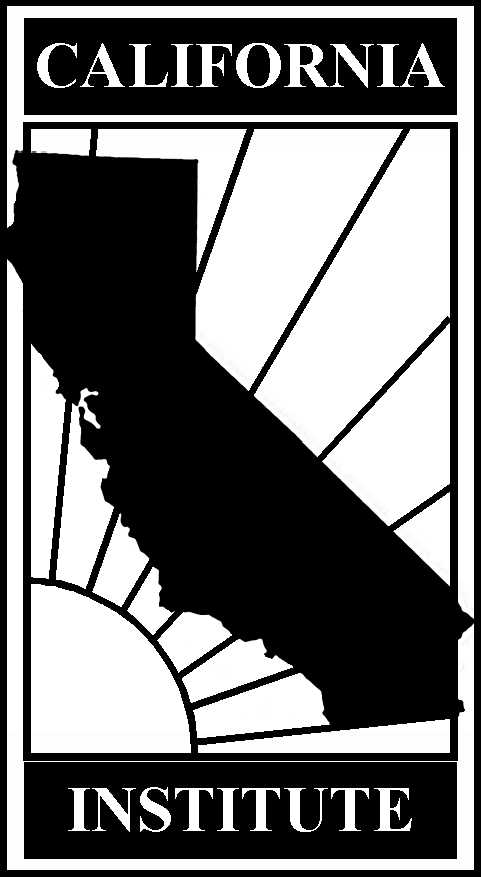 The California Institute for Federal Policy Research
voice: 202-546-3700 [email protected] http://www.calinst.org/
Home ~ New Articles ~ Subjects ~ Bulletins ~ Publications ~ Events ~ Formulas ~ Transportation ~ Defense/Bases ~ Search ~ CA Delegation ~ About Us ~ Our Supporters

California Capitol Hill Bulletin

Volume 12, Bulletin 20 — July 15, 2005 [or see pdf version] [or jump to the previous bulletin]
---
CONTENTS OF THIS ISSUE:
Capps Motion To Instruct On MTBE Narrowly Defeated On House Floor
Senate Votes to Retain Small-State Minimum in Homeland Security Formula, Rejecting Feinstein's Risk-Based Alternative
McKeon's Higher Education Bill Retains Key Features After Subcommittee Mark Up
Senate Judiciary Considers Music Licensing Reform
House Passes Water Resources Development Bill
Senate Subcommittee Tackles ESA and Private Landowners
GAO Report Analyzes BRAC Recommendations
Labor H Appropriations Bill Passes Senate Subcommittee
California Institute Breakfast Features Rep. Doris Matsui
Base Closure Commission Visits California Sites, Conducts Hearing in Southern California
PPIC Report Examines the Effects of "Living Wage" Laws
Rep. Cunningham Announces Plans to Retire After 109th Congress
California Institute Moves To New Home
---
To expand communications between Washington and California, the California Institute provides periodic bulletins regarding current activity on Capitol Hill that affects our state. Bulletins are published weekly during sessions of Congress, and occasionally during other periods.
---
Capps Motion To Instruct On MTBE Narrowly Defeated On House Floor
            Rep. Lois Capps (Santa Barbara) was unsuccessful in her attempt on July 14 to get the House to instruct conferees on the House-passed Energy Bill (H.R. 6) to oppose the inclusion of a liability waiver for manufacturers of MTBE in the bill. Her motion to instruct went down by a vote of 201-217.
            MTBE is a gasoline-additive that has been found to contaminate drinking wells. Estimates of the cost of cleaning up the contaminated wells, many of which are in California, run from $25 billion to over $85 billion. Currently, the House bill would shield MTBE makers from liability for using MTBE to produce cleaner gasoline. The Senate version of the energy bill does not include the waiver, however, and opposition to it is stronger in the Senate.
            During House consideration of H.R. 6 on April 21, Capps was also unsuccessful in stripping the provision from the bill. That effort failed 213-219. See, Bulletin, Vol. 12, Nos. 8 (4/7/05) & 10 (4/21/05). Despite the defeats, however, the substantial number of opponents to the provision has led House leaders to explore a compromise to solve the problem, perhaps by setting up a fund to pay for remediation costs. But so far a deal has not been reached. Press reports on Thursday indicated that energy bill conference Chairman Joe Barton (TX) has acknowledged that an MTBE compromise of some kind is needed for the bill to move forward.
Senate Votes to Retain Small-State Minimum in Homeland Security Formula, Rejecting Feinstein's Risk-Based Alternative
            On Tuesday, July 12, 2005, the Senate approved a bill proposing to change the distribution formula for allocating federal homeland security funding to state and local first responder agencies.
            During action on the FY 2006 Homeland Security Appropriations bill (H.R. 2360), the Senate agreed to an amendment from Senators Susan Collins (ME) and Joseph Lieberman (CT), leaders of the Senate Committee on Homeland Security and Government Affairs), to set the minimum percentage for states at 0.55 percent of all funds spent. Although the percentage is less than the 0.75 percent minimum in current law, that minimum share would be applied to more funding. As a result, a smaller proportion of the nation's homeland security funding resources would be distributed without regard to identified risk or threat under the proposed Senate approach.
            Senators Dianne Feinstein (CA) and John Cornyn (TX) had proposed an alternative plan to set 0.25 percent as a minimum for states for four programs: The State Homeland Security Grant Program (SHSGP), Urban Area Security Initiative (UASI), Law Enforcement Terrorism Prevention Program (LETPP) and Citizens Corps. If approved and enacted, the Feinstein-Cornyn amendment would have distributed nearly 90 percent of homeland security grant dollars according to identified risk and threat information – up from the 70 percent of total funding under the bill as it had gone before the Senate. In effect, the Collins-Lieberman amendment would actually reduce to 60 percent the proportion of grant dollars flowing according to risk or threat. In arguing for her amendment on the floor, Senator Feinstein commented, "I have a hard time substituting pork for risk." For additional information about the Feinstein plan (as outlined in the "Homeland Security FORWARD Funding Act of 2005" bill introduced in May), see Bulletin, Vol. 12, No. 14 (5/20/2005).
            In the end, advocates California and other large, high-threat states were defeated by the numerical realities of the Senate, which is structurally skewed in favor of small states. One of Sen. Collins' primary arguments on the floor was that 43 states would get more money under the Collins-Lieberman amendment as opposed to the Feinstein-Cornyn amendment. Lieberman stated directly that "more states have more to gain from our amendment."
            The Senate voted to adopt the Collins-Lieberman amendment, 71-26, and rejected the Feinstein-Cornyn amendment, 32-65.
            The Senate appropriations bill will soon move to conference with the House, where Homeland Security Chairman Christopher Cox (Newport Beach) says he endorses including formula change language in an appropriations bill if it breaks the longstanding logjam between the two houses over formula legislation.
            For additional information, visit http://feinstein.senate.gov/05releases/r-risk-amndt.htm . In addition, for state-focused information regarding homeland security grant issues, see "Federal Formula Grants and California: Homeland Security" — part of a joint publication series from the Public Policy Institute of California (PPIC) and the California Institute, at http://www.ppic.org/main/publication.asp?i=481 .
McKeon's Higher Education Bill Retains Key Features After Subcommittee Mark Up
            The House Education and Workforce Subcommittee on 21st Century Competitiveness reported a higher education renewal measure to the full committee on Thursday, July 14th, 2005 with most of its key provisions in tact. Members debated and voted on a score of amendments over two days before finally reporting the bill on a party line vote of 18 to 15. Led by the reauthorization bill's author, Subcommittee Chairman Howard "Buck" McKeon (Santa Clarita), Republican leaders defeated attempts by Democrats to attach a variety of amendments, including ones to raise the maximum Pell Grant, retain the current law's "90/10 rule" pertaining to proprietary schools, eliminate the phase out of campus based-aid base guarantees, and limit loan interest rates for graduates.
            In opening remarks Rep. McKeon outlined the four main tenets of the College Access and Opportunity Act of 2005 (HR 609): expanding access through strengthening student aid, reducing student and graduate loan fees, eliminating barriers for non-traditional students, and providing greater transparency across colleges and universities. He commented on the bill's revenue neutral status, noting that the decision to limit the bill's cost was made out of necessity to keep with Congress' commitment to achieve fiscal discipline. "We believe federal resources must be used more efficiently and effectively to expand college access and ensure every American student who strives for a college education has the opportunity to reach that goal," Chairman McKeon commented.
            Committee Ranking Member Dale Kildee (MI) was pleased with bill provisions that reduce student borrower origination fees. However he criticized the bill's maximum allowable Pell Grant award as underfunded, arguing that the value of Pell Grants have not kept pace with the growing cost of college attendance. The subcommittee ultimately voted by voice to approve a Ric Keller (FL) amendment that increased the maximum allowable Pell Grant to $6,000 by 2012 (up from $5,800 in current law). A Kildee-sponsored alternative that would have boosted maximum Pell Grants to $8,200 by 2011 failed by a vote of 14 to 18.
            Members from both parties took issue with HR 609 language that would make for-profit schools eligible for federal college support, placing such schools on an equal footing with public community colleges and four year institutions seeking college aid. Currently, proprietary schools are subject to additional regulations not required of public schools, chief among them being a requirement to collect at least 10 percent of resources from sources other than the federal government under what is known as the 90/10 rule. HR 609 eliminates 90/10 and other regulations and institutes a 'single definition' that covers for-profit and non-profit higher education institutions evenly.
            Opponents of the single definition noted the existence of fraud and abuse in prior years originating from some for-profit schools' questionable accounting practices. Opponents are also concerned that federal subsidies would be misplaced if used to assist private enterprises that place profits ahead of education, and that without the availability of new Higher Education Act authorizations, for-profit eligibility would cut into aid going to public institutions. Single definition advocates suggest that competition from the private sector enhances higher education quality and that a sizable enough share of needy students attend proprietary schools to warrant the institution of the single definition.
            Although firm bipartisan opposition to the single definition existed on the panel, subcommittee members could not reach consensus on a final strategy to best retain the current framework. A Michael Castle (DE) amendment retaining 90/10, while protecting students from the loss of aid as a result of potentially fraudulent practices by proprietary schools, was adopted by voice vote as a placeholder while members work to find an agreeable alternative.
            An amendment by John Tierney (MA) that sought to eliminate language in the Chair's Mark that would have phased out the campus based aid (CBA) program's base guarantee narrowly failed by a 16 to 16 vote. CBA provides needs based grants to support three programs, federal Supplemental Equal Opportunity Grants, Work Study, and Perkins loans. The Higher Education Act currently advantages schools that have historically participated in CBAs by directing the largest share of program grants (the base guarantee) to these schools at a rate that reflects historical allotments. The remainder of funds are apportioned on the basis of need using a fair share formula that takes into account individual student family contributions, costs of attendance and other variables. The base guarantee's elimination would benefit California, a state with relatively newer higher education institutions and high numbers of students with need. An American Council on Education (ACE) analysis estimated that California would gain roughly $13 million from the base guarantee's phase out, a plan proposed in HR 609.
              HR 609 cuts origination fees for student borrowers, and it would establish a variable rate of interest for student loans, capping the maximum interest rate at 8.25 percent. Amendments by Rep. Kildee seeking to give students the option of applying fixed or variable rates and capping interest maximums to 6.8 percent both failed by 14 to 18 party line votes.
            The full committee is expected to take the bill up next week.
            For more information on this mark up or to find out more about HR 609 visit the House Education and the Workforce website at: http://edworkforce.house.gov/ .
Senate Judiciary Considers Music Licensing Reform
            On Tuesday, July 12, the Senate Judiciary Committee held a hearing to examine options for reforming the music licensing system in the United States. The Committee heard from a number of witnesses, including Marybeth Peters, U.S. Register of Copyrights; Glen Barros, President and CEO, Concord Music Group, Beverly Hills, CA; and Del Bryant, President and CEO, BMI. The focus of the hearing was efforts to reform Section 115 of the Copyright Act, which governs the licensing of the reproduction and distribution rights for nondramatic musical works.
            Ms. Peters testified that: "The digital environment has exposed fatal defects in the current music licensing structure caused in major part by the artificial division between the licensing of public performance rights and the licensing of reproduction and distribution rights. The unavailability of certain musical compositions and the increased transactional costs engendered by this antiquated and complex system prevent the music industry from being able to combat piracy." She reiterated her previous testimony, see, Bulletin, Vol. 12, No. 18 (6/24/05), that it is "antiquated to require two separate licenses from two separate sources covering the same works and artists." Ms. Peters stated that the Copyright Office and interested parties have explored several ways to remedy the problem. Among the options looked at are: expanding the section 115 compulsory license, using as a model the section 114 compulsory license for sound recordings; or eliminating the section 115 license in favor of a collective licensing structure or free market negotiations. Registrar Peters allowed, however, that each option has its unsettled issues and logistical concerns. Nevertheless, she felt it important that a solution be pursued that protects the rights of copyright owners while at the same time balancing the needs of the users in a digital world.
            Mr. Barros, President of the Concord Music Group which is one of the largest independent record companies in the world, especially in the area of jazz recordings, gave examples of the way Section 115 fails to respond to the new technologies available in musical recordings. For instance, a new two-layered CD known as an SACD allows the user to listen to the same disk in surround-sound or standard stereo depending on the playback equipment. However, because the music is encoded twice, albeit on the same disk, some music publishers assert that they should be paid twice the price for a song, even though an SACD sells at roughly the same price as a regular CD. As a result of this and other disputes and uncertainties in the application of Section 115, Mr. Barros argued that it is not practical for record companies such as Concord to experiment and invest in new technologies. Mr. Barros suggested that Section 115 should be amended to allow blanket licenses – a single royalty payment to the rights owner that covers all commercial sound recordings. He also called for more royalty rate flexibility and a system that clarifies licensing requirements when new technologies are involved.
            Testimony of all the witnesses is available through the Committee's website at: http://judiciary.senate.gov .
House Passes Water Resources Development Bill
            On July 14, the House passed H.R. 2864, the Water Resources Development Act of 2005. The bill authorizes over $10 billion for navigation improvement, flood protection and environmental restoration projects, project modifications and investigations to be done by the U.S. Army Corps of Engineers over the next two years. About $870 million in the bill is earmarked for California-related projects.
            In a marked difference from previous WRDA bills, projects of $50 million or more would have to undergo peer review before final approval. The Administration has expressed concern, however, that the bill does not go far enough in reforming the process for evaluating and prioritizing water projects. H.R. 2864 also contains a provision requiring a comprehensive study of drought conditions in the southwestern United States, with a particular emphasis on the Colorado River basin, the Rio Grande River basin, and the Great Basin.
            During floor consideration, the House defeated an amendment offered by Rep. Dana Rohrabacher (Huntington Beach) that would have authorized U.S. ports to impose fees on imports to pay for homeland security or infrastructure improvements. The vote was 111-310.
            The Senate has not taken action on its WRDA bill, S. 728, which would authorize about $11.7 billion.
Senate Subcommittee Tackles ESA and Private Landowners
            On Wednesday, July 13, the Senate Subcommittee on Fisheries, Wildlife and Water conducted a hearing on the Endangered Species Act (ESA) and Incentives for Private Landowners. The hearing featured testimony from a number of governmental, private sector, and non-profit stakeholders including Marshall P. Jones, Jr., Deputy Director of the U.S. Fish and Wildlife Service; Sara Braasch, Regional Assistant Chief for the West, Natural Resources Conservation Service, U.S. Department of Agriculture; Michael Bean, Environmental Defense; Paul Campos, Vice President of Governmental Affairs & General Counsel for the Home Builders Association of Northern California on behalf of the National Association of Homebuilders; Alan Foutz, President of the Colorado Farm Bureau; Robert J. Olszewski, Vice President, Environmental Affairs for Plum Creek Timber Company; and Larry Wiseman of the American Forest Foundation.
            Nearly all of the witnesses expressed some level of frustration with the effectiveness of the Act, particularly its inability to generate partnerships between the federal government and private landowners. According to Deputy Director Jones, 70 percent of species listed in the ESA depend on habitats that, at least in part, include private lands. Consequently, most of the witnesses stated that increased incentives for private landowners would significantly improve the overall efficacy of the Act. Paul Campos, in particular, emphasized that until the ESA's carrots match the sticks, it is unlikely that private landowners will ever fully comply.
            For full testimony from the witnesses, visit the Committee on Environment and Public Works website at http://epw.senate.gov/ .
GAO Report Analyzes BRAC Recommendations                       
            The Government Accountability Office (GAO) recently released its lengthy, statutorily required analysis of the Department of Defense's 2005 Base Realignment and Closure recommendations. The report, entitled "Analysis of DoD's 2005 Selection Process and Recommendations for Base Closures and Realignments" (GAO 05-785) offers a broad, generally favorable view of the process used by DoD to arrive at its recommendations. The report states that "the recommendations overall, if approved, would produce savings," and that "DOD's decision-making process for developing its recommendations was generally logical, well documented, and reasoned." However, the GAO leveled criticism at DoD for, among other things, the relatively minor scope of the base closures and the unreliability of some accounting practices used by DoD to calculate savings.
            The report includes substantial California-specific information and analysis, particular in reference to the Naval Postgraduate School, Monterey, California, the Marine Corps Logistics Base Barstow, California, Naval Support Activity Corona, CA, and the Los Angeles Air Force Base. According to the GAO analysis of DoD provided data, the Naval Postgraduate School avoided closure because the Navy felt that "professional military education was more important than ever given the world climate." Closure of Los Angeles Air Force Base was rejected "due to the base's relatively high military value and perceived operational risk due to a potential for schedule and performance disruption." The report provides little reasoning for the closure of the Norco base, but discusses in depth the payback from closure. Finally, the report states that Marine Corps Logistic Base Barstow was realigned, as opposed to closed, because of "concerns over the impact that the closure would have on Marine Corps deployments from the West Coast."
            To read full excerpts of portions of text dealing specifically with California bases, visit the California Institute's website at http://www.calinst.org . To read the GAO report in its entirety, visit http://www.gao.gov/new.items/d05785.pdf . For more information on base closure and the BRAC process, visit the California Institute's Defense and Base Closure page at http://www.calinst.org/defense.htm .
Labor H Appropriations Bill Passes Senate Subcommittee
            On July 12, the Senate Appropriations Committee reported its Fiscal Year 2006 Labor, Health and Human Services, Education, and Related Agencies spending bill. The bill contains $145.693 billion in discretionary funding, which is $2.2 billion more than FY05 funding and $3.2 billion more than the President's budget request.
            The bill funds the Department of Labor at $11.906 billion, $129 million under the FY 05 level and $295 million over the President's budget; the Department of Health and Human Services at $65.410 billion, an increase of $1.640 billion over the FY05 level and $2.892 billion over the President's request; and the Department of Education at $56.709 billion, an increase of $132.2 million over the FY05 level and $490.3 million over the President's budget request. The Departmental funding levels were generally in line with figures provided by the House in its Labor-H appropriations bill.
            To see funding for individual programs, view the bill's highlights on the Appropriation Subcommittee's website at http://appropriations.senate.gov/hearmarkups/07-12-05PRLaborHSub.htm . Soon after the Committee report is available, the California Institute will provide a detailed analysis from a California perspective.
California Institute Breakfast Features Rep. Doris Matsui
            On July 14, 2005, the California Institute for Federal Policy Research held a breakfast featuring remarks from Representative Doris Matsui. Rep. Matsui was elected in a special election in March 2005 held to fill the vacancy left by the death of Rep. Bob Matsui, her husband, and represents California's Fifth Congressional District which includes Sacramento. Rep. Matsui serves on the Rules Committee. Prior to her election to Congress, Congresswoman Matsui served as Director of Public Liaison in the Clinton Administration.
            Following an introduction by California Institute Executive Director Tim Ransdell, Rep. Matsui spoke about the challenges facing a freshman legislator, the tragedy of her husband's death, and her plans for her congressional career. Rep. Matsui emphasized her determination to act in a bipartisan manner in an effort to make Washington a friendlier and more effective place. Among various topics, she addressed recent issues associated with the Folsom dam renovation project in her district as well as her role on the exclusive Rules Committee.
            The Institute holds these bipartisan delegation breakfasts as a way for its supporters to hear the views of members of the California delegation.
Base Closure Commission Visits California Sites, Conducts Hearing in Southern California
            Over the past week, members of the Base Realignment and Closure Commission (BRAC) conducted on-site visits at California military installations designated for closure or realignment on the Defense Secretary's list released May 13. The visits culminated in a statewide hearing at West Chester High School on Thursday before five of the BRAC Commission's nine members, including Chairman Anthony Principi, Harold Gehmanm, Sue Ellen Turner, James Bilbray, and Californian Philip Coyle.
            On Monday, Commissioner James Bilbray visited the Barstow Marine Corps Logistics Base in Barstow for a tour and a private 25-minute briefing by military officials at the base. The Logistics Base is designated to lose 419 civilian and military personnel.
            On Tuesday, Commissioner Philip Coyle, along with Bilbray, visited the Naval Surface Warfare Center in Norco for a four-and-a-half hour tour of the facility. According to reports from the Inland Empire Press-Enterprise, the two Commissioners were very impressed with the base's weapons testing and calibration capabilities. Commissioner Bilbray stated that the work by the base was "desperately needed" by Marines in Iraq. Supporters of the base were generally upbeat after the visit. The Norco base, which was designated by the Defense Secretary for closure, would lose 892 high tech jobs, and the services provided by Norco are scheduled to move to Naval Base Ventura City.
            The Thursday hearing was critical for California's military interests as it provided California bases affected by the closure and realignment recommendations with their only opportunity to speak directly to Commissioners. Representatives from nearly all of the bases negatively impacted by Secretary Rumsfeld's list were expected to present the merits of their respective bases in efforts to stop closure or realignment. The Pentagon's recommendations would reduce personnel in California by 2,018 jobs, approximately 15.9 percent of the nation's total personnel cuts (although 1,500 of those cuts are San Diego Naval Hospital students.) The Commission must make its final recommendations available to the President by September 8, 2005.
PPIC Report Examines the Effects of "Living Wage" Laws
            A new Public Policy Institute of California report, through its California Economic Policy publication, provides a socioeconomic analysis of the effect of living wage laws. According to the study, living wage laws "impose wage floors that are typically considerably above traditional federal and state minimum wages and that are often explicitly pegged to the wage needed for a family to reach the federal poverty line." Generally speaking, the enforcement of living wages, which usually only apply to companies doing business with government, has two main effects. It simultaneously raises the wages of low-skilled, low-wage, low-income workers, while reducing overall employment of the same cohort of employees. The California Economic Policy study found, however, that on balance, living wage laws "reduce poverty in the urban areas in which they have been enacted." At the same time, they have the largest adverse effect on the "least skilled individuals." The study concludes that while living wage laws have benefits, "they are not a panacea for the problem of low-wage work and poverty."
            To read the full report, visit the PPIC website at http://www.ppic.org/main/publication.asp?i=620 .
Rep. Cunningham Announces Plans to Retire After 109th Congress
            On Thursday, July 14, 2005, Rep. Randy "Duke" Cunningham (San Diego) announced that he will not seek reelection when the 109th Congress concludes at the end of 2006. Congressman Cunningham is serving his eighth term in Congress and represents California's 50th Congressional District, which includes portions of primarily northern San Diego County Del Mar, Solana Beach, Encinitas, and Carlsbad, San Marcos and Escondido.
            In all likelihood, the announcement means that there will be at least two open seats in the 2006 election cycle, including that of Rep. Christopher Cox, who has been nominated by President Bush to serve as Chairman of the Securities and Exchange Commission.
California Institute Moves To New Home
            After 14 years on Capitol Hill, the California Institute for Federal Policy Research has moved across town. As of this week, the Institute will be located at 1608 Rhode Island Avenue, NW, Suite 213, Washington, DC 20036. Our phone will remain unchanged: 202-546-3700.
            With the move, we are excited to co-locate with the University of California in their building near Dupont Circle. We look forward to collaboration opportunities, and we appreciate their making room for us at the UCDC Center, a new and technologically-advanced building that houses the University of California Office of Federal Government Relations and serves as a multi-campus residential, instructional and research center that provides students and faculty from the University of California with opportunities to research, work, study in Washington, D.C. For more information about UCDC, visit http://www.ucdc.edu .
Click here to return to the California Institute home page. Or click here to send
e-mail.
To subscribe to the California Capitol Hill Bulletin, e-mail us your name, affiliation, and email address with the word "subscribe" in the subject line.