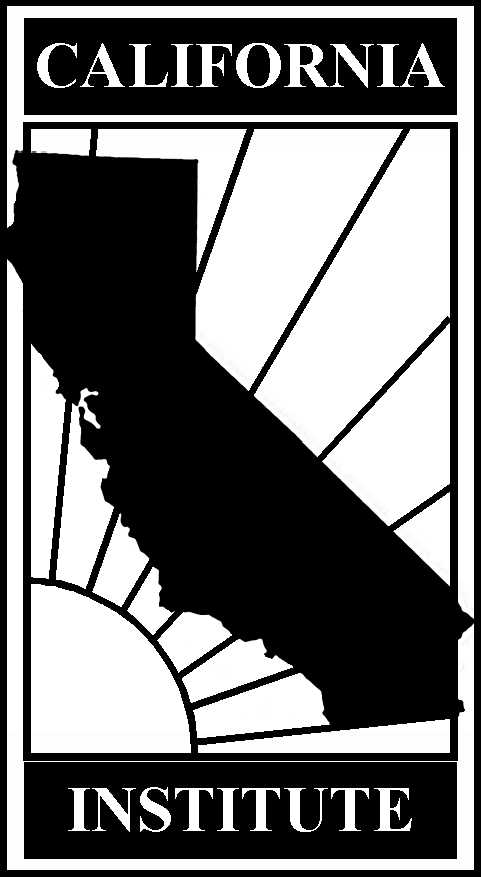 The California Institute for Federal Policy Research
voice: 202-546-3700 fax: 202-546-2390 [email protected] http://www.calinst.org/
Home ~ New Articles ~ Subjects ~ Bulletins ~ Publications ~ Events ~ Formulas ~ Transportation ~ Defense/Bases ~ Search ~ CA Delegation ~ About Us ~ Our Supporters

California Capitol Hill Bulletin

Volume 12, Bulletin 18 — June 24, 2005 [or see pdf version] [or jump to the previous bulletin]
CONTENTS OF THIS ISSUE:
TEA-21 Reauthorization Conference Reportedly Agrees on Funding Total
Transportation: Highway Equity, Support for Urban Transit and CMAQ Identified as Delegation's Reauthorization Priorities
Governor and HHS Reach Agreement on Medicaid/Medi-Cal Waiver
PPIC Study Predicts Rising Medi-Cal Program Costs
Senate Marks Up Commerce, Justice, State Appropriations With $200 Million for SCAAP, Less Than Half House Proposal
Senate Appropriations reports Agriculture Spending Bill
Senate Finance Scrutinizes U.S.-China Economic Relations
Judiciary Subcommittee Looks At Music Licensing Reform
Immigration Subcommittee Addresses Employer Sanction Enforcement
House Transportation Reports Water Development Bill
LNG Siting Amendment Defeated in Energy Bill
Senate Diesel Retrofit Program Would Help California Communities
New MPAA CEO Dan Glickman Addresses Roundtable Luncheon
Lawrence Livermore Home to Fastest Computer in the World
UCLA Anderson Forecast Warns of Housing Bubble
To expand communications between Washington and California, the California Institute provides periodic bulletins regarding current activity on Capitol Hill that affects our state. Bulletins are published weekly during sessions of Congress, and occasionally during other periods.
TEA-21 Reauthorization Conference Reportedly Agrees on Funding Total
Late in the evening of Thursday, June 23, 2005, news reports indicated that transportation conferees may have agreed on a final spending figure for a multi-year authorization bill.
After 21 months of deadlock House and Senate negotiators are reported to have agreed on $286.5 billion as the cost for multi-year highways, transit and traffic safety legislation. After both chambers of Congress successfully approved transportation legislation in Spring, a lack of consensus over a reauthorization spending total stalled conference negotiations for weeks, and once again threatened to bog down this year's effort to renew transportation law. A $295 billion Senate bill (S. 732) cleared in May was deemed too expensive by the White House, which continues to back the House's $284 billion spending measure (HR 3).
Although it is unclear if the Bush Administration would accept a compromise figure, the deal would represent a leap forward for transportation authorizers who have struggled with the overall funding level dilemma for almost two years. Since prior authorization law expired in 2003, several short-term extensions have kept transportation programs running while Congress continues work on a final bill. Conference Committee Chair Don Young (AK) in his first committee meeting in May stated that he was firmly opposed to approving any further extensions. In hopes of brokering a deal before temporary transportation legislation expires at the end of this month, Senate conferees agreed to offer a compromise figure of $290 billion to their House counterparts on June 20, 2005.
That offer was apparently further reworked late Thursday evening after it appeared that House leaders had rejected the Senate's initial number. Although few details are available, it is reported that Senators may have conceded on overall funding levels in return for greater control over special projects selection within their states. If this principal hurdle is in fact cleared, conferees must now turn to several key policy considerations, chief among them being an agreement on an acceptable minimum guarantee percentage to states who pay more into the Highway Trust Fund (HTF) than they receive back in federal highway receipts.
Through the Federal Formula Grants and California series, the California Institute, developed in partnership with the Public Policy Institute of California (PPIC) has produced work on all three of the reauthorization priorities discussed in the delegation letter. For more information on the MG and CMAQ programs, see the Federal Formula Grants: Federal Highway Programs publication at: http://www.ppic.org/main/publication.asp?i=467 . For more information on the UAF program, see the Federal Formula Grants: Federal Transit Programs publication at: http://www.ppic.org/main/publication.asp?i=550 .
This and related information is available via our transportation page, http://www.calinst.org/transpo .
Transportation: Highway Equity, Support for Urban Transit and CMAQ Identified as Delegation's Reauthorization Priorities
Fifty-two out of the 55 member California Congressional Delegation endorsed a letter supporting transportation reauthorization priorities for the state on June 21, 2005. The letter, addressed to the Chair, Vice Chair and Ranking Members of the transportation conference committee, identifies three provisions that are vital to the state's transportation needs, and urges action on those considerations before a final bill is completed.
The letter strongly supports a hike in the minimum guarantee (MG) program, which calculates the minimum amount of highway spending funds each state may claim in return for each dollar that state invests in the Highway Trust Fund (HTF) in highway user taxes. The current MG threshold is 90.5 percent, an amount that least benefits California and one other state. Letter's signatories express support for an increase in MG returns from 90.5 percent to 92 percent, citing California's disproportionate share of trade movement, population growth, and congestion challenges as indicators of need.
The authors also call upon transportation leaders to preserve the integrity of the urbanized area formula (UAF) transit program, noting that the state stands to lose as much as $200 million under Senate proposed language. In an apparent challenge to the apportionment formula contained in the new Growing States and High Density States transit program in the Senate bill, the authors note that California houses transit systems in 10 of the top 20 highest density populated areas in the nation. The $1.1 billion high density formula portion of the program in question awards California with zero dollars, although the state would benefit from the high growth formula which is also $1.1 billion in size, under the Senate bill. Overall, California would receive no more than 6.7 percent of total funds from the new program, a tier of the UAF program, whereas the state receives roughly 17.1 percent of UAF grants under prior transportation law.
Finally, the letter's signatories urge conference leaders to retain the House's Congestion Mitigation and Air Quality Improvement (CMAQ) formula language. CMAQ is the only core highway program that provides grants to states for air quality improvement strategies. Since California is home to the dirtiest air in the nation, the current formula provides the state with a generous 21.3 percent share of grants. In a small way, the state's large CMAQ share partly compensates California for its low returns from other core highway accounts, although CMAQ accounts for a modest 4 percent of total federal transportation dollars.
Presently, the CMAQ formula provides grants to states based on population and ozone and carbon monoxide pollution severity. Senate-proposed language would alter the CMAQ formula by eliminating differential weighting for ozone-polluted areas and adding PM 2.5 pollution as an apportionment factor. According to the Los Angeles Metropolitan Transportation Association (LAMTA), such a revision to the formula would cut California CMAQ receipts by as much as $160 million over four years. The authors of the letter state that Senate language "would dilute CMAQ funding across the nation and hinder California's chances of realizing clean air and congestion relief for millions of our constituents."
Governor and HHS Reach Agreement on Medicaid/Medi-Cal Waiver
On Wednesday, June 22, 2005, California officials announced a five-year agreement that reportedly may provide as much $3.3 billion over 5 years in additional federal Medicaid funding for indigent health care services in the state. The waiver expands from a prior waiver that was to expire on June 30. Called Medi-Cal in California, the program provides federal reimbursement to state and local public health providers for a portion of the cost of services performed for 6.8 million low-income and uninsured patients.
In announcing the waiver deal, Governor Arnold Schwarzenegger stated that, "Through tough and lengthy negotiations with the federal government, we have the best hospital financing deal in the nation," said Gov. Schwarzenegger. In a statement, state officials acknowledged funding limitations caused by federal government restrictions on questionable past state health accounting practices and by the Bush Administration's call for a $10 billion cut to the Medicaid program. California Health and Human Services Secretary Kim Belshé called the waiver "a victory for those who only have our public health system to rely upon for important medical care" and predicted that it will expand health coverage of low-income, uninsured residents in the state. A statement indicated that implementing legislation must be enacted by the state before the current legislative session ends in September in order to avoid interruptions in payments to safety net hospitals. The Schwarzenegger administration cited a recent Public Policy Institute of California (PPIC) study (see below article), which found that unchecked Medi-Cal costs will double over the next decade, and will climb from about 15 percent of all General Fund expenditures to 21 percent of the General Fund by 2015.
Reportedly, the waiver will allow the state to enroll half a million patients in managed care plans over the next 5 years, and it allows the state to continue contracting with just 230 select hospitals for Medi-Cal services, as opposed to paying all 600 hospitals statewide. Under the plan, the federal government would pay an additional $671 million per year for 5 years – a total of $3.3 billion – more than half of which would be directed to managed care transitioning.
Members of the California Democratic Congressional Delegation expressed several concerns about the waiver agreement, including a lack of assurances regarding the federal funding and access to it, adequacy of state funding, and capacity to transition patients to managed care. Plan opponents include the California Association of Public Hospitals (CAPH), who argued the waiver would not bring in the claimed funding and could strain an already weakened health care system, and that "strings attached" to some of the money put its availability in question. The organization asked "that all the federal Medicaid money be directed to safety net hospitals, and that the state identify and secure the matching funds needed to draw down the full amount of federal funding available," and leaders of the California State Association of Counties (CSAC) also expressed concern about potentially declining dollars to safety net hospitals.
Additional information about the plan may be available at http://www.chhs.ca.gov .
PPIC Study Predicts Rising Medi-Cal Program Costs
In a paper entitled, "Medi-Cal Expenditures: Historical Growth and Long Term Forecasts", experts from the Public Policy Institute of California (PPIC) examine the past and future of California's version of the federal Medicaid program. Study authors Thomas MaCurdy, Raymond Chan, Rodney Chun, Hans Johnson, and Margaret O'Brien-Strain address three questions to assess the fiscal challenges Medi-Cal may pose in the future for California policymakers: First, how much are Medi-Cal costs likely to grow over the next decade in the absence of policy changes? Second, how will this growth compare to revenue growth? And third, what factors are driving Medi-Cal costs? To answer these questions this paper forecasts the expected costs of the Medi-Cal program through 2015, as well as examines the forces underlying recent growth in Medi-Cal expenditures.
The PPIC paper finds that, over the next ten years, state Medi-Cal costs are projected to grow at a faster annual rate than state revenues, and that most Medi-Cal spending is concentrated among a small number of recipients. This means policymakers face the challenge of containing the costs of these very expensive cases – which are dominated by elderly and disabled enrollees who require long-term nursing home or hospital stays. In 2003, the study finds, 5 percent of fee-for-service Medi-Cal enrollees incurred more than 60 percent of all costs. Even if expenses were cut in half for the 75 percent of enrollees who cost the least, the total savings would be less than 3 percent. For substantial savings, the analysis finds that the state would have to lower the cost of long-term care for the elderly, services for the disabled, and hospital stays for the seriously ill.
The study finds that rapid inflation in health care costs – not increases in the number of enrollees – is the driving force behind mounting expenses. Today, the state spends $12 billion annually on Medi-Cal from its general fund, and these expenditures are expected to reach nearly $29 billion annually by 2015 – a growth rate of 8.5 percent per year. California's annual revenue growth is projected by the Legislative Analyst's Office to be about 6 percent through 2010. PPIC Research Fellow Hans Johnson commented that "There are really only three strategies to address it … raise taxes, cut Medi-Cal spending, or take money from other programs and move it into Medi-Cal. None of these are easy." Co-author O'Brien-Strain further warns that, "If the federal government reduces funding for Medicaid, the pull from state funds will be even greater."
The PPIC paper may be downloaded free of charge at http://www.ppic.org/main/publication.asp?i=619 .
Senate Marks Up Commerce, Justice, State Appropriations With $200 Million for SCAAP, Less Than Half House Proposal
The Senate Appropriations Committee approved its version of the FY2006 appropriations for the Departments of Commerce, Justice, and State and Related Agencies on Thursday, June 23. The $48.9 billion bill contains $48.6 billion in discretionary spending, and is $884.1 million above the FY05 funding level and $1.7 billion above the Administration's budget request.
$2.3 billion is included for the Office of Justice Programs: $1.1 billion above the Administration's request. Within this funding, $200 million is appropriated for the State Criminal Alien Assistance Program (SCAAP). The House Science, State, Justice and Commerce Appropriations bill includes $405 million for SCAAP. The FY2005 funding level was set at $301 million, of which California is expected to get about 40 percent.
Other provisions in the bill include:
– $140.0 million for the Advanced Technology Program (ATP);
– $106.0 million for the Manufacturing Extension Partnership (MEP); and
– $5.5 billion for National Science Foundation: $58.1 million above the FY05 level.
The California Institute will prepare a more detailed analysis of the California implications of the Senate appropriations, which will be available in the near future.
Senate Appropriations reports Agriculture Spending Bill
On Thursday, June 23 the Senate Appropriations Committee reported its spending bill for the Fiscal Year 2006 Department of Agriculture and Related Agencies. The bill authorizes $100.2 billion, which is $15 billion more than FY05 funding and $0.5 billion more than the President's budget request. $17.3 of the bill's total is discretionary funding. Some highlights include:
Agriculture research
– $836.8 million for the Food Safety and Inspection Service, a $19.6 million increase from the fiscal year 2005 level;
– $2.4 billion for agricultural research and extension programs, including $1.3 billion for the Agricultural Research Service and $1.167 billion for the Cooperative State Research, Education, and Extension Service; and
– $807.8 million for the Animal Plant and Health Inspection Services, $32 million less than House appropriations for the same program.
Domestic Food Programs
– $12.4 billion for child nutrition programs;
– $40.7 billion for the food stamp program; and
– $5.3 billion for the Special Supplemental Nutrition Program for Women, Infants, and Children (WIC).
Food and Drug Administration and Related Agencies
– $1.8 billion for the Food and Drug Administration, $64.9 million more than FY05.
The Institute will prepare a more detailed analysis of the California implications of the bill, which will be available in the near future.
Senate Finance Scrutinizes U.S.-China Economic Relations
The Senate Finance Committee held a hearing on U.S.-China Economic Relations on Thursday, June 23, and heard from a number of witnesses including Alan Greenspan, Chairman of the Federal Reserve Board, Treasury Secretary John Snow, and Intel's Sean Maloney, on behalf of the U.S. Chamber of Commerce.
Most of the discussion focused on China's exchange rate regime and the impact it has on U.S. exports. Chairman Greenspan testified that although some argue that a marked increase in the exchange value of the Chinese renminbi (RMB) relative to the U.S. dollar would significantly increase manufacturing activity and jobs in the United States, he has found "no credible evidence" for that view. Secretary Snow testified that the United States has made it clear to China that it must reform its currency policy. Several members of the Committee, primarily Democrats, however criticized the Administration for not doing enough. They argued that rhetoric was not enough and it was time to take action against China to compel it to make changes.
Mr. Maloney testified that both governments, in cooperation with private industry, must take positive and proactive steps to improve the long-term economic relationship with China. He stated that "It is through greater economic integration, the reduction of trade barriers, the mediated resolution of trade disputes, the growth of the information technology sector of China, and by 'going local'" that opportunities and benefits for American firms will be realized. But, he noted, "At the same time, China possesses a large number of information technology companies and a technically educated workforce that are ready and willing to compete on a world stage. It is through adherence to international technology standards, the reduction of tariff and non-tariff barriers, and the dedicated protection of intellectual property rights, that the Chinese government will encourage the success of these endeavors."
The testimony of all the witnesses can be obtained through the Committee's website at: http://www.finance.senate.gov .
Judiciary Subcommittee Looks At Music Licensing Reform
The House Judiciary Subcommittee on Courts, the Internet, and Intellectual Property held a hearing on June 21st to explore the reform of Section 115 of the Copyright Act, which governs the licensing of the reproduction and distribution rights for nondramatic musical works. The Subcommittee heard from Marybeth Peters, Register of Copyrights, Library of Congress, United States Copyright Office.
Ms. Peters repeated her position that "the present language of Section 115, with its compulsory license to allow for the use of nondramatic musical works for the making and distribution of physical phonorecords and digital phonorecord deliveries, is outdated." Currently, the law gives copyright owners the right to make and distribute, or authorize others to make and distribute, phonorecords of their musical compositions. The law also provides for a compulsory license that allows anyone to make and distribute a mechanical reproduction of a musical composition without the consent of the copyright owner provided that the person adheres to the provisions of the license, which contains a statutorily established royalty to the copyright owner. The compulsory license law now controls the production and distribution of records and digital delivery of music online. However, Ms. Peters testified, because of the technical advances of the digital age, the compulsory license law is hardly used now and instead primarily serves today as merely a ceiling for the royalty rate in privately negotiated licenses, which has placed artificial limits on the free marketplace.
Ms. Peters testified "that the preferable solution is to phase out the compulsory license to allow for truly free market negotiations. Such a course of action would address the two themes that I have already identified as central to the current crisis: the conflicting demands made by copyright owners' agents for the licensing of performance rights and by their agents for the licensing of reproduction and distribution rights, and the contrast between the ability of performing rights societies collectively to license performance rights for virtually all nondramatic musical works and the inability of any organization or combination of organizations to do the same with respect to reproduction and distribution rights." In keeping with that, she proffered that Congress use the performance rights model and allow the performing rights organizations that are authorized to license the public performance of a song to also license the reproduction and distribution of that song.
Her legislative proposal would effectively substitute a collective licensing structure for the existing Section 115 compulsory license. It would define the rights and obligations of newly-created music rights organizations ("MRO"). An MRO would be authorized by a copyright owner to license the public performance of nondramatic musical works, as well as license the reproduction and distribution rights. Ms. Peters testified that this structure would create an efficient mechanism for copyright owners to license and for potential licensees to obtain all of the necessary rights to make nondramatic musical works available to the listening public, particularly in the context of the Internet and other digital transmission media. It also leaves evolving business terms to the flexibility of marketplace negotiations, in Ms. Peters view.
Ms. Peters testimony can be obtained from the Committee's website at: http://www.judiciary.house.gov .
Immigration Subcommittee Addresses Employer Sanction Enforcement
On Tuesday, June 21, the Judiciary Subcommittee on Immigration, Border Security, and Claims held an oversight hearing on the "Lack of Worksite Enforcement & Employer Sanctions."
The Subcommittee heard from a number of witnesses, including Richard M. Stana, Director, Homeland Security and Justice, Government Accountability Office; Terrence Jeffrey, Editor, Human Rights; Carl Hampke, Partner, Baker & McKenzie; and Jennifer Gordon, Assoc. Prof. of Law, Fordham Law School.
Director Stana testified that document fraud (use of counterfeit documents) and identity fraud (fraudulent use of valid documents or information belonging to others) have undermined the employment verification process required by the Immigration and Reform Act of 1986 by "making it difficult for employers who want to comply with the process to ensure they hire only authorized workers and easier for unscrupulous employers to knowingly hire unauthorized workers. In addition, the number and variety of documents acceptable for proving work eligibility has hindered employer verifications efforts." In addition, Mr. Stana stated that both the former INS and now Immigration and Customs Enforcement (ICE) have given a low priority to the worksite enforcement program. For example, he said, in FY99 INS devoted about 9 percent of its total investigative agents' time to worksite enforcement, but in FY 2003 it allocated about only 4 percent. According to Stana, ICE officials told GAO that it is difficult to prove employer violations and set and collect fine amounts that meaningfully deter employers from knowingly hiring unauthorized workers. Also, he said, INS and now ICE shifted their focus from worksite enforcement to critical infrastructure protection after the terrorist attacks of September 11, 2001.
Testimony of all the witnesses can be obtained through the committee's website at: http://www.judiciary.house.gov .
House Transportation Reports Water Development Bill
The House Transportation and Infrastructure Committee reported the Water Resources Development Act of 2005, H.R. 2864, on Wednesday, June 22. The Committee unanimously approved the bill, which authorizes about $10 billion in navigation improvement, flood protection and environmental restoration projects, project modifications and investigations to be done by the U.S. Army Corps of Engineers.
The bill authorizes dozens of California-related projects and also contains a provision requiring a comprehensive study of drought conditions in the southwestern United States, with a particular emphasis on the Colorado River basin, the Rio Grande River basin, and the Great Basin.
Congress has not been able to enact WRDA legislation in about the last five years.
Further highlights of the authorization bill can be found at the Committee's website: http://www.house.gov/transportation .
LNG Siting Amendment Defeated in Energy Bill
An amendment by Senator Dianne Feinstein that would have provided state and local governments with more power in decisions concerning the siting of onshore liquefied natural gas (LNG) terminals was defeated on Wednesday by a vote of 52-45. Under the current energy bill in the Senate, the Federal Energy Regulatory Commission has near total control of the siting process. The amendment, which was generally supported by senators from coastal states that are likely homes for future LNG terminals, would have provided the governor of a state in which an LNG terminal was proposed 45 days "to approve, veto, or attach conditions to a project." Currently, as many as 40 sites are being considered throughout the United States for future onshore LNG terminals, although as few as a dozen may ultimately be approved. The City of Long Beach is the only site proposed for a LNG terminal in California. Governors possess the right to approve, veto or attach conditions to offshore LNG projects in waters near their state.
To read a press release from Senator Dianne Feinstein discussing the defeated amendment, visit the Senator's website at http://feinstein.senate.gov/05_releases.html .
Senate Diesel Retrofit Program Would Help California Communities
A panel of experts addressed congressional staff on June 20, 2005 to discuss the harmful environmental effects of diesel emissions and to give an overview of new diesel retrofit legislation proposed in the Senate. The $1 billion program, which may be attached to this year's Senate energy legislation, would provide federal funding for grants or loans to states and other organizations, largely on a competitive basis. Panelists representing the environmental groups, the diesel industry, and public officials were unsure how much California, the state with the most severely polluted air quality, would receive under the program.
The unnumbered Senate bill sponsored by Sen. George Voinovich (OH) aims to improve air quality and public health in areas afflicted by ozone and particulate matter (PM) pollution generated by diesel vehicles. Conrad Schneider from the Clean Air Task Force emphasized the likely health costs associated with diesel fumes, noting that diesel carcinogens have been linked to heart attacks, asthma, and strokes. Although new EPA standards would improve pollution from vehicles with brand new engines, Mr Schneider suggested that diesel retrofit technology is an efficient and cost-effective means of cutting diesel emissions among some 11 million older vehicles in existing fleets.
Allen Schaeffer Executive Director of the Diesel Technology Forum, confirmed that trucks and bus fleets in operation use only a fraction of upgraded diesel engines, and cited studies stipulating that advanced engines, cleaner fuels, and emissions treatment technologies can reduce emissions by 98 percent. He asserted that the new diesel retrofit program would build upon existing voluntary incentive programs such as the Carl Moyer program in California. Half of all mobile diesel pollution comes from heavy duty truck fleets, transit buses and construction vehicles, all of which would be eligible for upgrading under the new program.
William Becker representing air pollution administrators and air quality control officials asserted that diesel retrofit technology stands to benefit millions from many different states, providing an opportunity to confront a national concern. He noted that 159 million people live in ozone non-attainment areas, whereas 185 counties violate PM 2.5 standards.
The Diesel Emissions Reduction Act (DERA) of 2005 authorizes $200 million annually (through 2011) to finance retrofit programs, 70 percent of which would be allocated to states and local organizations on a competitive basis, while 20 percent would be apportioned to states via formula. The remaining 10 percent of grants would be used to support research expenses. The modest formula portion of the program uses a population-based apportionment formula which would benefit California. However, an unusually large small state minimum guarantee of 2 percent to all participating states stands to cut into that share. Competitive grants are given priority on the basis of public health benefit maximization, cost effectiveness, an area's population density and air quality status, and other considerations.
Although panelists could not directly comment on which states would benefit the most from the new program, they noted that the funding would be directed toward those communities with air quality concerns, would give those communities the flexibility to design their own plans, and that all states could benefit.
Sen. Dianne Feinstein is a cosponsor of the legislation. In a statement, she said that the effort to put cleaner diesel engines on the road would mean cleaner air for California, and commended Sen. Voinovich for introducing the bill. For more information on this proposal, visit Environmental Defense's website at: http://www.environmentaldefense.org/article.cfm?ContentID=4490 .
New MPAA CEO Dan Glickman Addresses Roundtable Luncheon
President and CEO of the Motion Picture Association of America Dan Glickman, a former Congressman from Kansas and Secretary of Agriculture in the Clinton Administration, was guest speaker at a Golden State Roundtable luncheon on Tuesday, June 21, 2005.
Mr. Glickman detailed the importance of the movie industry to California and noted that even though there is great competition from other states to bring in industry revenues, California still remains home to the majority of U.S. movie production and the headquarters of the corporate studios. While discussing the challenges facing the industry at the lunch, which was organized by the California State Society, Mr. Glickman spoke of the continuing problem of entertainment product piracy. He noted that the U.S. Supreme Court is expected to reach its decision in the Grokster case in the next several days. The case, brought by the major studios, seeks to halt the use of free file-sharing services, in this case Grokster, that facilitate the illicit downloading of copyrighted files, such as movies and recordings. In discussing the continuing problem of piracy in China, Glickman acknowledged that if China does not take strong steps to halt piracy in the near future, the industry will have to consider pursuing a challenge through the World Trade Organization.
Mr. Glickman also touched on several other issues concerning the industry, including its support for the DR-CAFTA trade agreement and the current decline in ticket sales, which he thought would be temporary. In response to a question, he opined that the future of the industry in California will be influenced in part by incentives the may State offer to ensure that the studios and the production work remain in the state.
For additional information regarding the MPAA, visit http://www.mpaa.org .
Lawrence Livermore Home to Fastest Computer in the World
Lawrence Livermore National Laboratory, which houses the IBM BlueGene/L System computer, is home to the world's fastest supercomputer, according to the list of the 500 fastest supercomputers published twice annually by the University of Mannheim. BlueGene/L topped the list for the second straight time after a two and a half year period in which Japan's NEC Earth Simulator held the top spot. The BlueGene/L and its 62,000 microprocessors are capable of 136.8 trillion calculations (or teraflops) per second. The second fastest computer, the BlueGene/W, also constructed by IBM but housed in Yorktown, NY, can complete 91.2 teraflops. Chips from California-based Intel were used in 333 of the 500 computers.
For the complete list of the 500 hundred fastest computers in the world, see http://www.top500.org .
UCLA Anderson Forecast Warns of Housing Bubble
On Wednesday, the quarterly UCLA Anderson Forecast predicted that a slowdown in the rise of housing prices in California is likely, and that any slowdown in growth could have large ramifications for the California and U.S. economies. The prediction centers on an analysis of consumer spending. Home owners in California have experienced a 40 percent increase in home values over the past two years. Consumer spending has grown along with the increase in real estate values as people spend the money earned on their housing investments. Increased housing values and the accompanying spending have masked weaknesses in the California and U.S. economies, including slow job creation and exponential growth in healthcare costs. If housing prices began growing at a slower pace or stagnating, the ripple effect through the economy as people rein in their spending could be devastating. While conditions are in place for a housing instigated recession, the authors of the Forecast emphasize that a recession is unlikely this year. UCLA Anderson Forecast Director Edward Leamer stated that "Our feeling is that there are certain precipitating events that must occur before a recession can be forecasted."
To view a press release on the report, visit the Anderson School of Business's website at http://www.anderson.ucla.edu/x8825.xml .
Click here to return to the California Institute home page. Or click here to send
e-mail.
To subscribe to the California Capitol Hill Bulletin, e-mail us your name, affiliation, and email address with the word "subscribe" in the subject line.