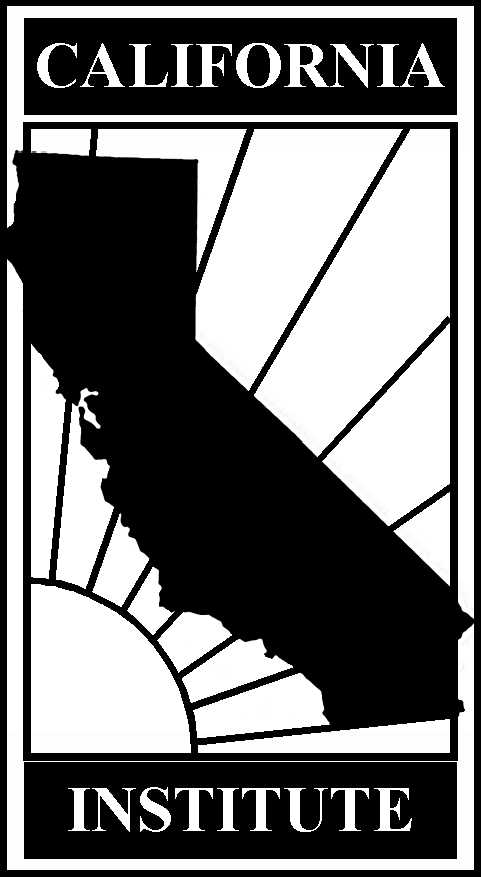 The California Institute for Federal Policy Research
voice: 202-546-3700 fax: 202-546-2390 [email protected] http://www.calinst.org/
Home ~ New Articles ~ Subjects ~ Bulletins ~ Publications ~ Events ~ Formulas ~ Transportation ~ Defense/Bases ~ Search ~ CA Delegation ~ About Us ~ Our Supporters

California Capitol Hill Bulletin

Volume 12, Bulletin 17 — June 17, 2005 [or see pdf version] [or jump to the previous bulletin]
CONTENTS OF THIS ISSUE:
House Passes Commerce Justice Funding Bill; Dreier Amendment Adds $50 Million To SCAAP
Capitol Hill Briefing Outlines PPIC's "California 2025" Project; Reps. McKeon and Lofgren Cite Need to Plan for State's Future
PPIC's CA 2025 Event Debuts Monthly Briefing Series in Washington DC
House And Senate Committees Hold Mock Markups on CAFTA
Senate Appropriations Reports Homeland Security Funding
Senate Energy & Water Appropriations Clears Committee
House Subcommittee Approves Transportation, HUD Appropriations
House Appropriations Reports Labor-HHS-Education Spending Bill
Senate Increases Ethanol Mandate In Energy Bill
PPIC Examines Immigrants' Roles in California Local Governance
Pew Hispanic Center Releases Report On Undocumented Migrants
Bill Strauss To Speak at June 22 UCDC Center Event
June 21 GSR Lunch to Feature MPAA's Dan Glickman
Reminder: Annual California State Society Picnic on Saturday
To expand communications between Washington and California, the California Institute provides periodic bulletins regarding current activity on Capitol Hill that affects our state. Bulletins are published weekly during sessions of Congress, and occasionally during other periods.
House Passes Commerce Justice Funding Bill; Dreier Amendment Adds $50 Million To SCAAP
The House of Representatives passed its FY06 Science, State, Justice, Commerce Appropriations on Thursday, June 16. The $57.45 billion bill funds the Departments of Commerce, Justice, and State, as well as the National Aeronautics and Space Administration. The President's budget had requested $60.5 billion, but that assumed the transfer of economic development programs, and enacted FY05 Funding was $56.24 billion.
During floor consideration, the House approved an amendment offered by Rep. David Dreier (San Dimas) which added $50 million in funding for the State Criminal Alien Assistance Program (SCAAP), bringing the House's total funding level to $405 million. The vote was 231-195. FY05 funding for SCAAP was $301 million. The additional funds provided in the Dreier amendment were offset by reductions in National Oceanic Atmospheric Administration (NOAA) funding.
The House also approved amendments adding $22 million to Byrne Justice assistance grants and $20 million to the Community Oriented Policing Services (COPS) program. Those increases were also offset by reductions in other accounts. In total, the bill provides $2.6 billion for assistance to state and local law enforcement for crime fighting initiatives, an increase of $1.1 billion over the President's request.
For bill highlights, visit http://appropriations.house.gov . A detailed analysis of the California implications of the bill, which will be available shortly on the California Institute website.
Capitol Hill Briefing Outlines PPIC's "California 2025" Project; Reps. McKeon and Lofgren Cite Need to Plan for State's Future
On Thursday, June 16, 2005, the Public Policy Institute of California (PPIC) held a briefing for an audience of more than 80, including congressional staff, state and local government officials, and representatives of business, labor and education organizations. The briefing outlined findings from the recently released "California: 2025" project.
The briefing, co-sponsored by the California Institute, featured remarks from Rep. Howard P. "Buck" McKeon (Santa Clarita), who spoke about the importance of education for keeping America's and California's workforce competitive as demographics, economics, and global commerce pose greater challenges. Rep. McKeon is Chairman of the House Subcommittee on 21st Century Competitiveness, with jurisdiction over higher education issues. Welcoming participants and thanking the presenters was Rep. Zoe Lofgren (San Jose), who emphasized the urgency of updating California's education, transportation, and water infrastructures. Rep. Lofgren serves as Chair of the California Democratic Congressional Delegation. Both members expressed their thanks to PPIC for opening this dialogue and acknowledged the value of collaboration in pursuit of a better future for the state.
Following a welcome and introduction by PPIC President and CEO David Lyon, the focus of the briefing was a presentation by Mark Baldassare, the co-author of "California 2025" and PPIC's Director of Research, Senior Fellow, and Arjay and Frances Fearing Miller Chair in Public Policy. Framing his talk around the question, "What kind of California do we want in the future," Baldassare outlined the major findings of the 2025 study, particularly as they pertained to the state's education, water, and transportation infrastructure. While emphasizing that California is not yet in an infrastructure crisis, Baldassare discussed the demographic, economic, and political forces that will make it difficult for the state to maintain its famously high quality of life. At the core of the problem is a rapidly growing population, particularly in Hispanic communities, that does not possess the requisite education to fill the fast-growing number of California jobs that require a college degree or at least some college education. California's low investment in its transportation infrastructure and increasing demand for water also will compound the state's problems by placing further strain on an already stretched budget. Baldassare mentioned how the current political climate in the state, with short legislative term-limits, frequent use of the initiative process, and the under-representation of large minority populations, might make it more difficult for the state to undertake the necessary long-term planning.
The California 2025 report is the culmination of three-years of research and collaboration. For the full study results as well as smaller issue briefs on many of the topics included in the larger study, visit PPIC's website at http://www.ppic.org . A number of products related to the California 2025 project, including several fact sheets ("Just the Facts"), occasional papers, and detailed reports are available on a special focus page, http://www.ppic.org/main/ca2025.asp .
PPIC's CA 2025 Event Debuts Monthly Briefing Series in Washington DC
With its June 16, 2005, luncheon briefing providing an East Coast unveiling of the "California 2025" project (see above article), Public Policy Institute of California (PPIC) inaugurated a monthly series of briefings for California's federal policymakers, practitioners, observers, and other collaborators. In an effort to provide advice and assistance to the California-Washington community, the briefings — to be held in conjunction with the California Institute — will highlight research conducted by PPIC experts that may be of use or interest to federal officials with connection to the state.
Upcoming events in the monthly PPIC series will include a July 26, 2005, briefing regarding a new Medi-Cal report, as well as an August 11, 2005, briefing regarding water issues.
For more information regarding PPIC, visit http://www.ppic.org .
House And Senate Committees Hold Mock Markups on CAFTA
The Senate Finance and House Ways and Means Committees both held mock markups this week on the Dominican Republic-Central American Free Trade Agreement (DR-CAFTA). The mock markups give the Committees an opportunity to signal the Administration on modifications wanted and potential troublespots in the Agreement before it is formally presented to Congress. Once the Administration sends the DR-CAFTA to Congress it is unamendable and subject only to an up or down vote on the floor.
The Senate Finance Committee acted first on Tuesday, heading off a challenge by opponents of the sugar provisions in the Agreement. See, Bulletin, Vol. 12, No. 16 (6/10/05). Sen. Kent Conrad (ND) opted not to offer several sugar related amendments, when it became apparent they would not garner enough votes for passage. Then Sen. Craig Thomas (WY), also an opponent of the sugar provisions, agreed to support the Committee's advisory draft after the Bush Administration committed to working with him to address the concerns of the sugar industry before the final Agreement was sent to Congress. The Committee reported its advisory draft by a vote of 11-9.
The House Ways and Means Committee took up its advisory mark on Wednesday, June 15. Several amendments were offered by Democrats, all of which were defeated mainly along party lines. Ranking Member Charles Rangel (NY) offered an amendment that would have required DR-CAFTA countries to bring their labor laws into compliance with the standards of the International Labor Organization. The amendment was defeated 16-24. The Chairman's mark includes a requirement that the Administration report on activities conducted by the DR-CAFTA countries and the United States to build capacity on labor issues.
Rep. Pete Stark (Fremont) offered an amendment to strike provisions in the Agreement regarding protection of test data for drug manufacturers, arguing that they will make it more difficult for CAFTA countries to market generic drugs, even in the case of a public health crisis. Opponents of the amendment, however, argued that the provisions were necessary to protect patented pharmaceutical drugs from being copied. The amendment was defeated by a show of hands. Rep. Stephanie Tubbs Jones (OH) offered an amendment that would have doubled to $518 million the amount authorized for the Trade Adjustment Assistance program. It lost by a recorded vote of 13-25. The draft advisory contains a requirement that the Administration make recommendations on amending the Trade Adjustment Assistance program if the DR-CAFTA leads to negative effects on the services industry.
The Chairman's mark was approved by the Committee by a vote of 25-16.
The countries covered by the agreement are the Dominican Republic, Costa Rica, El Salvador, Guatemala, Honduras and Nicaragua. It covers trade in all agricultural and industrial sectors, as well as services. Detailed summaries of the Committees' drafts and the DR-CAFTA Trade Agreement can be obtained at the following websites: http://finance.senate.gov/sitepages/leg/leg061305a.pdf , and http://waysandmeans.house.gov .
Senate Appropriations Reports Homeland Security Funding
The Senate Appropriations Committee approved the fiscal year 2006 Homeland Security Appropriations bill on Thursday, June 16. The bill recommends $30.8 billion in discretionary spending for the Department of Homeland Security, a $1.2 billion increase over the President's fiscal year 2006 discretionary spending request and $1.4 billion more than the fiscal year 2005 enacted level (excluding emergency supplemental appropriations and $2.5 billion in advance appropriations for Project BioShield made available in fiscal year 2005).
The Senate's FY 2006 Homeland Security spending bill proposes $3.5 billion for first responder grants and assistance, including $1.5 billion for state and local assistance grants (compared to $750 million proposed by the House for the state homeland security formula grant program or SHSGP), $400 million for State and local law enforcement terrorism prevention grants or LETPP (same as the House), $180 million for Emergency Management Performance Grants (same as the House). All of these programs – slated to receive $2.1 billion in the Senate bill (compared to $1.4 billion in the House bill), distribute funds according to a widely-criticized formula that vastly favors small states over large states, owing to an unusually generous "small-state minimum." (In 2004, California received $5 per capita from these programs, whereas Wyoming received $38 per capita that year.)
The published highlights for the Senate bill do not specifically list funding for "high-density urban areas", a pot of funding that has returned a far larger proportion to California than has the basic formula in recent years. (The House bill had allocated $850 million for urban area grants.) However, the Senate bill does include two funding amounts that are associated with urban areas at least in the House bill; the Senate would provide $200 million (compared to $150 million in the House) for port security grants and the $100 million (compared to $150 million in the House) for rail and transit security grants.
The Senate bill also proposes $50 million for "buffer zone protection plan grants".
The bill provides a total of $340 million to continue the development of the US VISIT system. U.S. Customs and Border Protection is provided a total of $6 billion, including funding for the following:
– $1.75 billion for border staffing between the ports of entry; including 1,000 new Border Patrol agents;
– $139 million for the Container Security Initiative;
– $51 million for the America's Shield Initiative;
– $525 million for air and marine operations across U.S. Customs and Border Protection;
– $458 million for automation modernization; and
– $302 million for construction along the border; including $55,000,000 for the California border; and $55,000,000 for the Arizona border.
Immigration and Customs Enforcement is funded at $3.8 billion including:
– $1,343,790,000 for investigations and intelligence, including 300 additional immigration investigators;
– $1,407,819,000 for detention and removals; and
– $50,150,000 for automation modernization.
The House had passed its version of the Homeland Security funding bill (H.R. 2360) on May 17, 2005, providing $30.9 billion for operations of the Department of Homeland Security and homeland-related activities in other agencies.
Senate Energy & Water Appropriations Clears Committee
The Senate Appropriations Committee reported its FY06 Energy and Water funding bill on Thursday, June 16, 2005. The Energy and Water Subcommittee had approved the bill on June 14.
The Senate bill in total recommends $31.245 billion for FY06 for the Corps of Engineers and the Department of Energy. It exceeds the President's budget request and the House-passed bill by $1.49 billion and the current year funding by $1.4 billion. The bill provides an increase of $100 million above the President's request to support the Department of Energy Science facilities, $240 million above the President's request for the Office of Science, and an increase of $966 million above the President's request for the Army Corps of Engineers, which is $258 million over the FY05 level.
The bill provides $1.08 billion for the Bureau of Reclamation and related Interior accounts, which is $130 million above the President's request and $63.5 million above the current year level.
The CALFED water restoration project is funded at $35 million, which is the same as the House and the President's budget request.
For the Department of Energy, the Senate bill provides $25.04 billion, which is $1.2 billion above the President's request and $778 million over the FY05 level. The Office of Science account funds scientific research at $3.7 billion, which is $240 million above the President's request and $102 million above FY05 funding. It includes $290 million in funding for domestic fusion research. Funding for Science, Engineering and Advanced Computing Campaigns is increased by $164 million. However, the National Ignition Facility is funded at $314 million, a decrease of $146 million below the President's request and no funds are provided to continue construction. The House Energy and Water appropriations provide $141,913,000 for construction of the National Ignition Facility (NIF),
The California Institute will prepare a detailed analysis of the California implications of the bill, which will be available shortly on our website. The Institute's analysis of the House version of the FY06 Energy and Water Appropriations is available on our website at: http://www.calinst.org .
House Subcommittee Approves Transportation, HUD Appropriations
On June 15, 2005, the House Appropriations Subcommittee for Transportation, Treasury, Housing and Urban Development, Judiciary and District of Columbia reported the Fiscal Year 2006 spending bill for the federal agencies and DC under its jurisdiction. Overall, the bill appropriates spending of $66.935 billion, of which $18.993 billion is mandatory spending. The bill represents a 6 percent increase over FY05 comparable funding of $63.172 billion, and is $6.230 billion more than the President's request. However, that funding difference is largely due to an assumption in the Administration's budget that a number of economic development programs, namely the Community Development Block Grant would be transferred and consolidated within the Commerce Department.
Housing and Urban Development
The Subcommittee provides $37.5 billion for the Department of Housing and Urban Development (HUD), $1.547 billion above last year's level and $4.32 billion above the President's request. More than half of the Department's total is appropriated for the Section 8 housing programs, which have been split into two accounts to "provide better accountability and oversight." The Tenant-Based Rental Assistance (Section 8 vouchers) program is funded at $15.53 billion, $765 million more than FY05 funding and $314 million below the President's budget request. According to highlights of the bill published by the Appropriations Subcommittee, funding for the "renewal of vouchers is significantly increased by $735 million to restore the reduction mandated last year and fund all anticipated increases in costs." Project-Based Rental Assistance would receive $5.1 billion under the appropriations bill, which is $210 million below FY05 funding levels and $16 million above the administration's request. Rejecting President Bush's proposal to consolidate a number of social programs under the Department of Commerce, the Subcommittee provides $4.2 billion for the Community Development Block Grant (CDBG), of which $3.86 billion is for formula funds to entitlement communities and states. The overall funding level for the CDBG program is $250 million below the FY05 level. The bill includes $1.34 billion for homeless programs, an increase of $100 million over FY05. Funding is distributed as follows:
– $285 million for Housing Opportunities for Persons with AIDS (HOPWA)
– $741 million for Elderly Housing
– $238 million for Housing for Persons with Disabilities
Finally, according to the bill highlights, the Subcommittee eliminated "several lower priority programs, as requested, in order to help meet the rapidly increasing costs of rental assistance in Section 8 and public housing and stay within the Committee's allocation."
Transportation
The Chair's mark provides $37 billion for highway expenses, an increase of $1.9 billion from FY 2005's appropriation and $1.6 billion over the President's Budget. The Federal Transit Administration (FTA) is awarded $836 million more than what it received in the previous year to bring its spending total to $8.482 billion for FY2006, $701 million higher than the President's.
Subcommittee-approved FY2006 appropriations totals for highways and transit programs are reportedly pegged to authorization levels contained in pending transportation reauthorization legislation (HR 3). According to Subcommittee documents, the unusually high 6 percent growth in the overall spending bill's expenditures is largely due to mandated obligations unique to certain transportation programs. These programs are furnished with firewall protections, which prevent the reduction or redirection of transportation authorizations by appropriators.
The Subcommittee bill provides $14.427 billion for aviation programs, a jump of $877 million from FY 2005 levels and $1.741 billion in excess of the Bush Administration's Budget blue print. Federal Aviation Administration (FAA) grants are split, with $8.2 billion assigned to FAA operations, $3.6 billion for the Airport Improvement Program and $104 million for the Essential Air Service (EAS) program, under the House plan. War risk insurance, including current price cap restrictions on premium levels are extended by one year under the bill.
The bill directs $550 million to fund Amtrak activities and operations, rejecting the President's request to eliminate funding for the troubled passenger rail service. This figure marks a $657 million cut from the FY 2005 enacted level. Bill language limits the use of Amtrak grants to routes that cost taxpayers less than $30 per passenger in Amtrak subsidies.
To view further details of the FY 2006 Transportation, Treasury, Housing and Urban Development spending plan, visit the House Appropriations Committee website at: http://appropriations.house.gov .
House Appropriations Reports Labor-HHS-Education Spending Bill
On Thursday, June 16, 2005, the House Appropriations Committee marked up and reported to the House its Fiscal Year 2006 spending bill for the Departments of Labor, Health and Human Services, Education and Related Agencies. The Committee, chaired by Rep. Jerry Lewis (Redlands) proposes to provide $142.5 billion in discretionary funding, $164 million more than FY05 spending and $976 million more than the Administration's budget request. The bill includes $459.5 billion in mandatory spending, a $106 billion increase over FY05 funding.
According to the Committee, "Over the last five years, discretionary spending in the bill has increased by an average of more than 5% a year. By comparison, this year alone, mandatory spending will increase by $106 billion or 30% from last year's level."
During markup, the committee left largely unchanged the core funding allocations laid out during subcommittee markup on June 9. Two amendments were defeated in full committee, including one regarding stem cell research by Rep. Dave Weldon and another seeking to increase health-related assistance to 9/11 affected communities that had been offered by Rep. Ralph Regula. A manager's amendment made several minor changes, including increasing some funding for the Centers for Disease Control and the Administration for Children and Families, cutting administration funds as an offset.
Department of Education
Overall, the bill increases spending on the Department of Education by $118 million to a total of $56.7 billion, which is $476 million above the request. Among the initiatives within the bill, some highlights include:
– Increasing the maximum Pell Grant awards to $4100. Raising the limit requires a budget increase of more than $1 billion over FY05 and $184 million above the Administration's request. $4.3 billion will be used to retire the shortfall that has accumulated in the program over the last several years
– Funding Special Education Grants at $10.7 billion, $150 million above FY05 spending.
– Funding Title I grants to states at $12.7 billion, an increase of $100 million over FY05 appropriations
– Improving Teacher Quality by providing $2.94 billion for professional development programs to provide states and school districts with necessary tools.
– Increasing funding for the Math and Science Partnerships by $11 million over FY05 funding to enhance the number of teachers trained in the fields of math and science.
– Restoring $98 million in proposed cuts to the Education Block Grant and providing level funding of $198 million for the program.
– Restoring funding for both the TRIO and GEAR UP higher education programs. TRIO will receive level funding of $837 million, $467 million greater than the President's request; GEAR UP, which the President proposed eliminating entirely, will also receive level funding at $306 million
Department of Health and Human Services
The bill provides $6.1 billion for the Centers for Disease Control, $295 million below FY05 funding and $181 million above the budget request. Community Health Centers receive a $100 million increase in funding to $1.8 billion. The bill increases funding for the National Institutes of Health by $145 million (0.5 percent) for a total funding level of $28.5 billion, which is approximately the Administration's request. Major increases are scheduled for:
– the Strategic National Stockpile – $530 million (+$63 million)
– Vaccine purchase grants – $530 million (+$35 million)
– Emerging infectious disease control – $103 million (+$4 million)
– Global Disease Detection – $37 million (+$15 million)
The Ryan White AIDS program is funded at $2.1 billion, a $10 million increase over FY05 funding and the same as the budget request. Counter-terrorism and bioterrorism programs are being expanded by $188 million to $2.4 billion to enhance "the preparedness of Federal, State and local public health officials to respond to both terrorist and other public health emergencies." The Low Income Home Energy Assistance Program (LIHEAP) state formula grants are funded at $2 billion, an increase of $100 million over FY05 and $185 million above the President's budget request. The new Medicare Prescription Drug Benefit is funded at $890 million. $115 million is provided for abstinence education, an $11 million increase over FY05 funding.
Department of Labor
Job Corps is funded at $1.44 billion, $11 million above FY05 funding and the same as the budget request. Finally, funding for Dislocated Worker Assistance is $1.4 billion, $62 million above the Administration's request and $71 million below FY05 funding.
Senate Increases Ethanol Mandate In Energy Bill
During this week's consideration of its Energy bill, the Senate adopted an amendment to mandate the use of at least 8 billion gallons of ethanol a year in gasoline by the year 2012. The amendment passed 70-26. The House-passed Energy Act, H.R. 6, mandates the use of 5 billion gallons of ethanol, and the Senate Environment and Public Works Committee had approved a 6 billion gallon mandate in its version of the bill.
Currently, only about 3.4 billion gallons of ethanol is produced for use in fuel. Sen. Dianne Feinstein has continuously opposed an ethanol mandate, arguing that it might increase the cost of gas in California by five cents a gallon. During the Senate Energy and Natural Resources Committee markup of the energy bill in May, Sen. Feinstein was successful in adding an amendment to exempt California from using ethanol from April to October. She cited a California study that found air quality deteriorated during the summer when ethanol-blended gas was used.
In addition, on Thursday, June 16, 2005, the Senate narrowly adopted an amendment to impose a 10 percent renewable energy requirement on electric utility companies. The amendment mandating a so-called "renewable portfolio standard," was sponsored by Sen. Jeff Bingaman (NM) and adopted by a 52-48 margin. It will likely be the subject of considerable debate in conference with the House, which included no comparable provision in its bill.
PPIC Examines Immigrants' Roles in California Local Governance
A new Public Policy Institute of California (PPIC) study examining the influence of immigrants' on local governance in California was released in early June 2005. The study, which surveyed more than 300 mayors, councilmembers, police chiefs, and planning directors in 304 "immigrant destinations," discovered that in general, immigrants are under-represented in local governments in cities of all sizes. Among the major findings from the study:
– Communication between immigrants and elected officials is quite limited, and immigrants' influence in local politics is perceived to be low in most cities.
– To some degree, "demography is destiny" in influencing city responses to immigrant concerns, meaning that cities with high concentrations of immigrants tend to be perceived as more responsive to immigrant issues.
– The size of a city and the characteristics of its local governing coalition affect interaction with immigrants.
– Few cities consider the special needs of immigrants in their housing plans.
– Policing techniques appear to be more responsive than housing policy to the demographic shifts in high-immigration cities.
To read the full study, including its recommendations for improving local political climates for immigrants, visit PPIC's website at http://www.ppic.org .
Pew Hispanic Center Releases Report On Undocumented Migrants
On June 14, 2005, the Pew Hispanic Center released a report entitled "Unauthorized Migrants: Numbers and Characteristics," authored by Jeffrey Passel. The report finds that "most of the unauthorized population lives in families, a quarter has at least some college education and that illegal workers can be found in many sectors of the US economy."
Drawing on data from the March 2004 Current Population Survey by the U.S. Census Bureau and the U.S. Bureau of Labor Statistics, the report estimates that 13.9 million persons, including 4.7 million children, are living in families in which the head of the household or the spouse is an undocumented immigrant. Of those individuals, according to the study, some 3.2 million are U.S. citizens by birth but are living in what the report calls "mixed status" families – those in which some members are undocumented, usually a parent, while others, usually children, are U.S. citizens by birth.
In terms of employment, the report finds that at least 6.3 million undocumented workers were employed as of March 2004, making up 4.3 percent of the civilian labor force. It estimates that 3 percent of illegal immigrants are employed in agriculture, 33 percent have jobs in service industries, 16 percent are in construction and extractive occupations, and 17 percent are in production, installation and repair.
The report also finds that: "Overall, unauthorized migrants are less educated than other sectors of the population with 49 percent having not completed high school, compared with 9 percent of the native-born and 25 percent of legal immigrants. Nonetheless, a quarter of the unauthorized have at least some college education and another quarter have finished high school."
To read the full report, visit the Pew Hispanic Center's website at: http://pewhispanic.org .
Bill Strauss To Speak at June 22 UCDC Center Event
On Wednesday, June 22, 2005, author, historian, playwright, and "Capitol Steps" satire group co-founder Bill Strauss will speak at the U.C. Washington Center. The remarks will be given from 1:15 p.m. to 2:30 p.m. on June 22 at the University of California Washington Center, 1608 Rhode Island Avenue, N.W., in Washington, D.C.
A native of California, a former Hill staffer, and the author of other books on political humor and the Vietnam war, Strauss has a unique perspective on Washington and the political scene.
For more information, or to attend the event and place your name on the security list, call the University of California Office of Federal Governmental Relations at 202-974-6300.
June 21 GSR Lunch to Feature MPAA's Dan Glickman
The next Golden State Roundtable Luncheon will be held Tuesday, June 21st, and will feature keynote remarks by Dan Glickman, President and CEO of the Motion Picture Association of America. The event will take place from 12:00 noon to 1:30 p.m. on June 21 at the Capitol Hill Club (1st & C Streets, SE, in Washington), and the cost to attend the lunch is $35 for California State Society members, $40 for non-CSS members, and complimentary for members of the California Congressional Delegation. Seating is limited, so those interested in attending should send email to [email protected] or call 202-543-9559. Payment may be made by check (California State Society, 419 New Jersey Avenue, SE, Washington, DC 20003) or on online at http://www.californiastatesociety.org by clicking the "pay online" link from the home page.
In September 2004, Dan Glickman became President and CEO of the Motion Picture Association of America, Inc. (MPAA), which serves as the voice and advocate of the American motion picture, home video and television industries, with members that include Buena Vista Pictures Distribution, Metro-Goldwyn-Mayer Studios Inc., Paramount Pictures, Sony Pictures Entertainment Inc., Twentieth Century Fox Film Corporation, NBC Universal, and Warner Bros Entertainment Inc. Immediately prior to joining the MPAA, Mr. Glickman was the Director of the Institute of Politics located at Harvard University's John F. Kennedy School of Government, and he also served as Senior Advisor to the law firm of Akin Gump Strauss Hauer & Feld in Washington, DC. Mr. Glickman served as the Secretary of Agriculture from March 1995 until January 2001. Before his appointment as Secretary of Agriculture, Secretary Glickman served for 18 years in the U.S. House of Representatives from Kansas, serving on the House Agriculture and Judiciary Committees.
Reminder: Annual California State Society Picnic on Saturday
On Saturday, June 18, 2005, the annual picnic of the California State Society will take place from 11:00 am to 4:00 pm on at the ballfield at West Potomac Park, next to the Polo Fields, near the intersection of Ohio Drive and Independence Avenue. The picnic site is located between the Lincoln and FDR Memorials, and between the Tidal Basin and the Potomac River.
Only current CSS members may attend the picnic, but member sign-up ($10 for a year) is permitted at the event. For additional information, visit http://www.californiastatesociety.org .
Click here to return to the California Institute home page. Or click here to send
e-mail.
To subscribe to the California Capitol Hill Bulletin, e-mail us your name, affiliation, and email address.