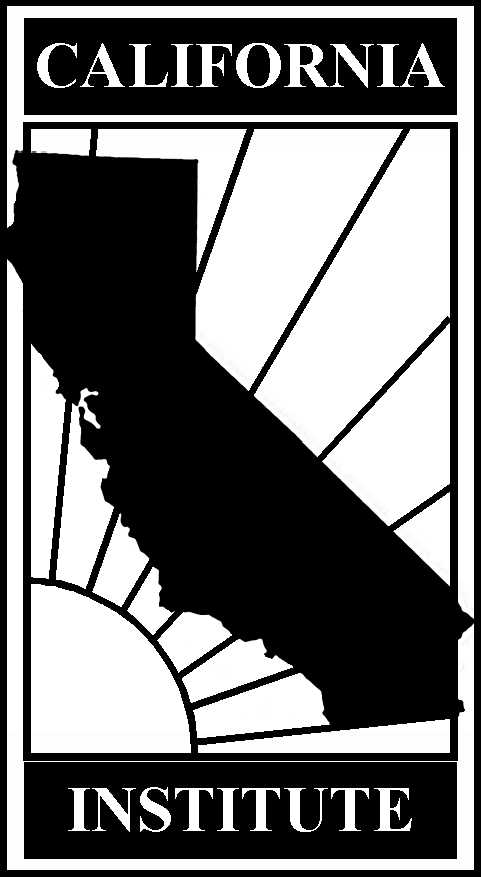 The California Institute for Federal Policy Research
voice: 202-546-3700 fax: 202-546-2390 [email protected] http://www.calinst.org/
Home ~ New Articles ~ Subjects ~ Bulletins ~ Publications ~ Events ~ Formulas ~ Transportation ~ Defense/Bases ~ Search ~ CA Delegation ~ About Us ~ Our Supporters

California Capitol Hill Bulletin

Volume 12, Bulletin 16 — June 10, 2005 [or see pdf version] [or jump to the previous bulletin]
CONTENTS OF THIS ISSUE:
EPA Again Denies State Oxygenate Waiver
PPIC Lunch Briefing on June 16 to Detail "California 2025" Project Findings re State's Coming Infrastructure Challenges
Transportation Stakeholders Unveil TEA-21 Reauthorization Checklist, Brief Staff at Bipartisan Delegation Session
Despite Lack of Firm Spending Total, Transportation Conferees Upbeat
Senate Agriculture Explores DR-CAFTA Trade Agreement
House Rejects WTO Withdrawal
EPA Approves Wasp to Fight Glassy Winged Sharpshooter and Pierce's Disease
Base Closing Hearings Held at Two California Bases; Upcoming Base Hearings Scheduled for July
Senate Judiciary Further Explores Immigration Reform
House Labor-HHS-Education Spending Bill Gets Underway
House Passes FY 2006 Department of Agriculture Appropriations
Pombo Chairs Resources Committee Hearing in Sacramento On Off-Reservation Casinos
California Supreme Court Justice Janice Rogers Brown Approved by Senate for United States Circuit Court of Appeals
US Supreme Court Rules Against Use of Medicinal Marijuana in California, 10 Other States
PPIC Report Analyzes California Information Technology Exports
RAND Report Identifies California K-12 Weaknesses
Energy & Water Appropriations Analysis Available
Annual California State Society Picnic: Saturday, June 18
To expand communications between Washington and California, the California Institute provides periodic bulletins regarding current activity on Capitol Hill that affects our state. Bulletins are published weekly during sessions of Congress, and occasionally during other periods.
EPA Again Denies State Oxygenate Waiver
The Environmental Protection Agency has again denied California and other states a waiver from the oxygenate mandate for gasoline. Because California has banned the use of MTBE, an alternative oxygenate found to contaminate drinking water, the denial in effect mandates the use of ethanol in gasoline. Some experts have estimated that the required use of ethanol can raise the price of a gallon of gas in California by as much as eight cents.
In 1990, the Clean Air Act required the use of an oxygenate to reduce air pollution. California initially requested a waiver several years ago from the oxygenate requirement, arguing that it could meet air pollution emission standards without an oxygenate. EPA denied its request in June 2001, and in 2003 the Ninth Circuit Court of Appeals sent the request back to EPA for further consideration. On June 2, EPA decided that California, as well as New York and Connecticut which also had requested waivers, had not shown that the use of an oxygenate would prevent or interfere with the states' ability to meet federal standards.
In April of this year, Rep. Anna Eshoo (Atherton) was joined by 49 other members of the bipartisan California congressional delegation in urging EPA to grant California's waiver request. On hearing of EPA's decision, Eshoo said: "The EPA's ill-advised decision will continue to increase the price Californians pay at the pump. Additionally, the sustained mandate will limit California's ability to effectively and efficiently reduce air pollution." Senator Dianne Feinstein, also an ardent opponent of the oxygenate requirement said: "The scientific evidence linking ethanol blended gasoline with air pollution continues to mount. Yet the EPA continues to resist taking the right action."
PPIC Lunch Briefing on June 16 to Detail "California 2025" Project Findings re State's Coming Infrastructure Challenges
On Thursday, June 16, 2005, the leaders of the Public Policy Institute of California (PPIC) will be on Capitol Hill for the Washington DC unveiling of "California 2025" – a major examination of the state's infrastructure and the challenges it may face over the next 20 years.
There is growing conviction that rapid population growth and repeated budget shortfalls have brought California to a state of disrepair that will soon become a state of emergency. Yet, the public seems largely unaware of the size and implications of this issues. More immediate problems have led policymakers to postpone critical decisions about California's future, and some proposals to address those immediate problems could limit the state's ability to face future challenges.
Two years ago, with support from the William and Flora Hewlett Foundation, the Public Policy Institute of California (PPIC) undertook an ambitious research study to see whether or not the state is facing a growth and infrastructure crisis, how big the problems are, and how to think about planning for the future. PPIC has now completed the project and released a number of products that describe their findings and why they believe every Californian who has the ability to influence policies and programs should become engaged in the debate over the state's future.
At a Capitol Hill briefing, in Room B-369 Rayburn on June 16, 2005, at 11:30 a.m., Mark Baldassare, PPIC's Director of Research, will outline the findings of the California 2025 project ( http://www.ppic.org ). The project describes the trends, shows where they're leading, and puts some options on the table to stimulate a discussion starting with the simple, but hard, question: What kind of California do you want? The study concludes that we haven't reached a crisis–yet–but trends and forces are building that could seriously erode the quality of life in California in the next two decades. The authors note that, "It is imperative to begin asking some hard questions and making some well-informed, careful choices now. Otherwise, the future we get by default may not be the future we want for ourselves or the next generations of Californians."
To attend the June 16 luncheon briefing, (acceptances only, thank you) call 202-546-3700, or send email to [email protected] .
Transportation Stakeholders Unveil TEA-21 Reauthorization Checklist, Brief Staff at Bipartisan Delegation Session
At a Tuesday, June 7, 2005 briefing called by Bipartisan California Congressional Delegation leaders David Dreier (San Dimas) and Zoe Lofgren (San Jose), a consortium of transportation officials from statewide Metropolitan Planning Organizations presented their top reauthorization priorities to California delegation staff. The group, calling itself the California Partnership for Consensus on Reauthorization, is led by Will Kempton the California's Department of Transportation (Caltrans) Director, although most of its members are local government, business and labor representatives. With the support of Gov. Arnold Schwarzenegger, the California Partnership's key principles are intended to help shape the reauthorization agenda of delegation members as conference committee action gets underway on Capitol Hill this month.
In his presentation, Mr. Kempton outlined the Partnership's seven principles for reauthorization which include: maximization of funding and improved equity returns, maximization of earmark shares, support for environmental streamlining mechanisms, a broader range of innovative financing options, transit formula funding preservation and flexibility, retention of state's robust Congestion Mitigation and Air Quality Improvement (CMAQ) program returns, and greater latitude in highway tolling authority.
Kempton asserted that California's powerful economy, sizable population share, and its status as a national trade gateway translate into the shouldering of a disproportionate volume of traffic and road deterioration. California ports manage 43 percent of international containers, while the state handles a higher tonnage of freight and is likely to see a substantial jump in truck vehicle miles in the coming years, according to Mr. Kempton.
As well as pressing for the adoption of the Partnership's recommendations, Mr. Kempton offered the combined resources of the consortium to California members and their staff to help them with forthcoming conference questions or clarifications.
A letter of endorsement addressed to each California member affirmed the Governor's support for the stakeholder group's recommendations, in the hope of enacting the aforementioned goals and securing the "maximum benefit" for California from transportation legislation, and to "ensure our ability to respond to the increasing demand that is put upon California's transportation systems."
Despite Lack of Firm Spending Total, Transportation Conferees Upbeat
House and Senate conferees convened at an introductory conference committee session on Thursday June 9, 2005 appeared poised to strike a compromise and complete work on a surface transportation bill within the next three weeks. Meanwhile persisting disagreements over the cost of a bill and subsequent uncertainty over a number of related major policy considerations raise questions about a final measure's realistic chances of enactment before the July 4th recess.
The conference committee's organizational meeting marked the first time members of both Houses had come together to work on transportation legislation reconciliation since last summer; it gave the 93 conferees a chance to voice their preliminary priorities and concerns.
For more than a year and a half, highway and transit programs have been operating through a series of short term extensions, the most recent one expiring at the end of this month. Conferees have until then to hammer out long term language or consider passage of an eighth extension measure.
The most pressing challenge for conferees this year, as it was last year, is tackling the issue of overall funding and overcoming the threat of a presidential veto. Deemed by the White House as too expensive, the Senate-approved $295 billion transportation bill figure was reported out of the floor last month by a vote of 89 to 11, while the House cleared a $284 billion total as part of its transportation plan (HR 3) in March by a vote of 417 to 9. The White House has threatened to veto both measures; the Senate bill because it exceeds President Bush's $284 billion cap, and the House bill because of objectionable funding equity language that violates a separate White House principle. Establishment of a total figure at the early conference stages is imperative chiefly because key considerations such as formula allocations, state highway equity allowances, decisions over the highway and transit split, and earmark allowances cannot be properly addressed without it.
In a letter to conferees, Department of Transportation Secretary Norman Mineta criticized the Senate's transportation financing plan and reiterated the Administration's commitment to the $284 billion level. "To meet our deficit reduction goals," said Sec. Mineta, "it is critical that Congress exercise spending discipline with regard to highways and transit." Sec. Mineta also warned conferees that language in the House bill (sec. 1126) that would hold up highway spending unless satisfactory minimum returns to states are guaranteed in law would trigger a veto recommendation. He also detailed a series of other Bush Administration policy recommendations and reauthorization concerns.
At the meeting, committee members authorized House Transportation and Infrastructure (T&I) Committee Chair, Don Young (AK) as the top conferee and Chairperson–keeping with the principle of alternating conference committee chairmanships between the House and Senate. Last year's conference committee Chair and chief architect of the Senate bill (S. 732), James Inhofe (OK) was elected Vice-Chair.
In opening remarks, both Young and Inhofe expressed an eagerness to make speed and finish work on the bill this month, in spite of no agreement on spending authorizations. Chair Young sternly warned his colleagues that, "there will be no more extensions." Meanwhile, Inhofe listed a number of policies that would be contained in reauthorization language that he said would be sacrificed if a comprehensive reauthorization bill could not be forged.
House T&I's ranking Democrat James Oberstar (MN) disapproved of the Administration's hard line on the topic of funding and advocated for the drawing down of the Highway Trust Fund's (HTF) balance to help finance a conferenced reauthorization bill. According to Mr. Oberstar, HTF's balance would reach $17.5 billion over the next five years.
In an apparent shift from last year's Senate position, several Senate conferees in their remarks expressed support for a compromise figure that split the difference between the House's $284 billion number and the Senate's $295 billion amount. Sen. Barbara Boxer was among those members calling for a conciliatory approach to the funding dilemma. Sen. Boxer noted that 34 percent of the nation's highways are in disrepair, and that $63.2 billion is wasted in congestion expenses every year.
After the meeting, Young indicated that he would instruct staff to use the House's $284 billion level as a starting point in order to keep the reauthorization process in motion. He said that adjustments would be made if higher funding levels were accepted by conferees. No specific date was set for further conference action.
To view a copy of Sec. Norm Mineta's letter to conferees, visit the U.S. Department of Transportation website at: http://www.dot.gov/affairs/chinhofe.pdf . For additional information regarding transportation issues and California, visit the California Institute's transportation page, http://www.calinst.org/transpo.htm . Linked there are two reports regarding federal formula grant programs related to transportation (one on highway programs, one on transit), developed in a joint venture with the Public Policy Institute of California (PPIC) under the Federal Formula Grants and California project, at http://www.calinst.org/formulas.htm .
Senate Agriculture Explores DR-CAFTA Trade Agreement
The Senate Agriculture Committee held a hearing on Tuesday, June 7, 2005, to examine the impact of the Dominican Republic/Central American Free Trade Agreement (DR-CAFTA) on U.S. agriculture. The Committee heard from a number of witnesses, including: Hon. Michael Johanns, Secretary of Agriculture; Hon. Allen Johnson, Chief Agriculture Negotiator, U.S. Trade Representative; Mr. Robert Stallman, American Farm Bureau; Former California Representative Cal Dooley, President and CEO, Food Products Association; Mr. Tom Buis, National Farmers Union; Mr. Jack Roney, American Sugar Alliance.
The opening statements of the Senators pointed out the controversial nature of the DR-CAFTA Agreement, with several members expressing concerns about the agreement despite their past support for other free trade agreements. Most concerns centered around the sugar provisions in the bill, with both Republicans and Democrats worried about the potential deleterious impact that greater imports of sugar will have on U.S. sugar beet growers.
Secretary Johanns tried to assuage the legislators concerns, testifying that the agreement will greatly stimulate U.S. exports of agriculture products and will not have a negative impact on sugar. He noted that the agreement establishes a tariff-rate quota for each country and the added access is little more than one day's U.S. sugar production. Furthermore, he said, the agreement contains a fail-safe provision, known as the "compensation agreement," which would stop sugar imports and compensate DR-CAFTA countries if the U.S. sugar program were threatened by imports.
Mr. Stallman of the American Farm Bureau Federation and former Rep. Dooley of the Food Products Association both testified in strong support of the agreement. Mr. Dooley stated that the DR-CAFTA countries (Costa Rica, the Dominican Republic, El Salvador, Guatemala, Honduras and Nicaragua) taken together represent the food products industry's 12th largest trading partner, and estimated that CAFTA-DR could expand U.S. farm exports by $1.5 billion a year. Regarding the concerns of the sugar industry, Mr. Dooley stated: "It is a travesty that this one commodity is unwilling to allow a minimal increase in sugar imports and is willing to hold hostage the benefits this agreement provides to so many other sectors of the economy." Mr. Stallman also
Despite the protections included in the agreement for sugar, Mr. Roney testified that the American Sugar Alliance remains adamantly opposed to DR-CAFTA. Mr. Buis of the National Farmers Union also opposes the agreement testifying: "The CAFTA resembles failed trade policies of the past that further encourage a race to the bottom for producer prices and fails to address major issues that distort fair trade." He noted the agreement's failure to address currency exchange rates, labor rates and standards, and a timeframe for CAFTA countries to harmonize their environmental standards with those of the U.S.
Testimony of all the witnesses may be obtained at http://www.agriculture.senate.gov .
On Thursday, June 9, 2005, by a vote of 86-338, the House of Representatives rejected a resolution to withdraw Congressional approval for U.S. to remain involved in the World Trade Organization. According to the law that created the WTO ten years ago, Congress must review U.S. membership in the WTO every five years. With the House's rejection of the withdrawal proposal, there is no need for the Senate to act.
Calling the WTO "the best historical example of nations dealing economically in a meaningful and useful way," House Ways and Means Committee Chairman Bill Thomas (Bakersfield) commented that, "An ordered and structured competition is to the advantage of the United States," even though a number of issues and concerns still require resolution.
EPA Approves Wasp to Fight Glassy Winged Sharpshooter and Pierce's Disease
On Tuesday, May 31, 2005, the California Department of Food and Agriculture (CDFA) received approval from the Environmental Protection Agency (EPA) to use a small, stingerless wasp imported from Minnesota to help fight the Glassy Winged Sharpshooter (GWS) and Pierce's Disease. The wasp, Anagrus epos, limits the GWS population by laying its eggs inside the GWS eggs; when the wasps hatch, they eat their way out of the GWS egg, significantly reducing the number of GWS that survive in a given breeding cycle. Anagrus epos is especially well suited for limiting the spread of GWS and Pierce's Disease because it can survive the winter, allowing the wasps to wait for GWS to begin its breeding cycle. Additionally, according to a press release from CFDA, Anagrus epos produces ten times the offspring for every GWS egg, far more than other wasps.
Pierce's disease, which is caused by the bacterium Xylella fastidiosa, is spread by the GWS as it feeds, and is devastating to grapes and other agricultural products including almonds. As such, the disease is of significant concern to California growers, particularly California's wine industry, which has an annual $45 billion impact on the California economy and provides more than 200,000 jobs in the state.
For more information on the Glassy Winged Sharpshooter and Pierce's Disease, visit the CDFA website at http://www.cdfa.ca.gov/ .
Base Closing Hearings Held at Two California Bases; Upcoming Base Hearings Scheduled for July
Representatives for the Base Realignment and Closure Commission (BRAC) held open hearings at two California bases, the Naval Base Coronado and the Naval Medical Center San Diego, on June 8. Under the BRAC recommendations submitted by Defense Secretary Donald Rumsfeld on May 13, Naval Base Coronado would lose 460 personnel (-71 military, -389 civilian) in a realignment and the Naval Medical Center is to lose 1,629 personnel (-1,596 military, -33 civilian). The personnel losses at the Naval Medical Center include approximately 1,500 students who cycle in and out of the base and are not permanent positions.
According to press reports, comments in conjunction with the San Diego discussions further raised the possibility that the Marine Corps Recruitment (MCRD) San Diego might be added to the closure list, even though it had escaped being placed on the President's initially proposed list. Adding a new facility to the list would require the affirmative vote of seven of the nine BRAC commissioners, a formidable challenge for anyone proposing closure expansion.
In response, Reps. Duncan Hunter (Alpine) and Susan Davis (San Diego) each defended the facility and opposed efforts to close the MCRD, which sits adjacent to San Diego International Airport.
In July, the BRAC Commission will conduct three more hearings at California bases, as well as a regional hearing to address California concerns. The Commission will be visiting Naval Support Activity Corona (Norco) and Naval Base Ventura City on July 12 and Marine Corps Logistics Base Barstow on July 13, and will hold a regional hearing in Los Angeles on July 14 (location to be determined). Under the recommendations, Naval Support Activity Corona (Norco) would be closed and lose all 892 of its personnel (-6 military, -886 civilian), Naval Base Ventura City would be realigned and lose 1,534 personnel (-239 military, -1,295 civilian), and Marine Corps Logistics Base Barstow would be realigned and lose 470 personnel (-140 military, -330 civilian, +51 contractor).
For more information on the BRAC process, visit the California Institute's BRAC web page at http://www.calinst.org/defense.htm . Additional BRAC resources can be found at the Department of Defense's BRAC website http://www.defenselink.mil/brac/ and at the BRAC Commission's website http://www.brac.gov/ . Further information is available from the California Office of Military and Aerospace Support at http://www.omas.ca.gov .
Senate Judiciary Further Explores Immigration Reform
The Senate Judiciary Committee continued its series of oversight hearings on U.S. immigration policy and the status of immigration enforcement on June 7 with a hearing entitled "The Southern Border in Crisis: Resources and Strategies to Improve National Security."
The Committee heard from the following witnesses: David Aguilar, Chief of the Border Patrol, U.S. Customs and Border Protection; Wesley Lee, Acting Director of Detention and Removal Operations, U.S. Immigration and Customs Enforcement; and C. Stewart Verdery, Jr., Principal, Mehlman Vogel Castagnetti, Inc. and Adjunct Fellow, Center for Strategic and International Studies.
Mr. Aguilar explained the Border Patrol's strategy of "defense in depth," which calls for transportation checks away from the physical border. He outlined new initiatives the Border Patrol is taking to ensure that the right balance of technology, personnel, equipment, and infrastructure are being used to strengthen border control. He also noted the cooperative partnerships the bureau is engaged in with other federal agencies, as well as state, local, and tribal groups. He also testified that to help streamline the detention and deportation process the Department of Homeland Security has "expanded the use of Expedited Removal proceedings (ER) for OTMs [other than Mexican nationals] in the Tucson and Laredo sectors. ER proceedings . . . shorten the duration of time spent in detention facilities and the practical elimination of time spent getting ready for and appearing before immigration courts and judges."
Mr. Verdery, former DHS Assistant Secretary for Border and Transportation Security Policy and Planning, gave a detailed summary of problems under the old Immigration and Naturalization Service system and improvements that have been made by DHS and its separate immigration bureaus. He also made several recommendations for legislative action to further improve the effectiveness of U.S. border security policy. Among his recommendations are: requiring criminal history background checks for new immigrant applicants; newer and tougher penalties for lawyers, employers, and others who engage in fraud regarding immigration matters; and aggressively fund the US-VISIT visa tracking system and increase funding for a biometric entry-exit system at primary lanes of entry and exit at land ports of entry.
For all of the testimony, contact the Committee's website at: http://judiciary.senate.gov .
House Labor-HHS-Education Spending Bill Gets Underway
On Thursday, June 9, 2005, the House Appropriations Subcommittee on Labor, Health & Human Services and Education marked up and approved an FY 2006 spending measure. The bill would provide a total of $143 billion in discretionary spending, a reduction from 2005, although mandatory HHS spending programs send the bill's grand total price tag above the $600 billion mark for the first time.
The bill proposes increased spending for the Department of Education, in part in order to restore an $800 million funding shortfall in the Pell Grant program. The FY 2006 bill proposes to increase the maximum Pell Grant from $4,050 to $4,100, and it would add a total increase of $1 billion (to $13.4 billion) to the grant program's budget.
In contrast to larger increases available in past years, the bill proposes small increases for the Title I "education for the disadvantaged" program (up by $100 million to $12.7 billion) and the Individuals with Disabilities Education Act or IDEA special education program (up by $150 million to $10.7 billion).
Additional information will be provided in a future report.
House Passes FY 2006 Department of Agriculture Appropriations
After being reported out of the House Appropriations Committee two weeks ago, on Wednesday, June 8, the House Fiscal Year 2006 Department of Agriculture spending bill was approved by the House, 408-18. The bill provides $16.83 billion in discretionary funding, which is the same as FY05 funding and $93 million more than the President's budget request. The total bill appropriates $82.8 billion in discretionary and mandatory spending, which is $14.5 billion more than FY05 spending and the same as the President's request. The bill was largely unchanged from committee. However, an amendment increased funding for the Animal and Plant Health Inspection Service activities by $19 million to $849 million, $35 million above last year's funding level and $13 million below the President's request
Other highlights of the bill include funding a new specialty crops competitiveness program at $7 million; the Food and Drug Administration at $1.5 billion, $36 million above last year and $20 million below the President's request; the Special Supplemental Nutrition Program for Women, Infants, and Children (WIC) at $5.3 billion, $22 million above last year and $47 million above the recently revised budget estimate; and the Agricultural Research Service at $1.124 billion, an increase of $164 million above last year's level and $63 million above the President's request.
The California Institute will provide and in depth analysis of the appropriation from a California perspective within the next few weeks.

Pombo Chairs Resources Committee Hearing in Sacramento On Off-Reservation Casinos
On Monday, June 6, Representative Richard Pombo (Tracy), the Chairman of the House Resources Committee, held a hearing in Sacramento to discuss the rights of Native American tribes to construct and operate off-reservation casinos. Rep. Pombo has introduced draft legislation that would amend the Indian Gaming Regulatory Act to limit off-reservation casinos while maintaining tribal sovereignty. The issue of off-reservations casino has been particularly important to Northern California, where the Lytton Pomo Band of Native Americans has received approval from Congress and Governor Schwarzenegger to construct a casino in San Pablo in the East Bay (See Bulletin Vol. 12, No. 8, 4/07/05). To date, the state legislature has blocked the casino proposals in San Pablo.
The field hearing included testimony from the following individuals: Chairman David Beltran of the Lower Lake Rancheria of Koi Nation, Supervisor Valerie Brown from the Northern California Counties Tribal Matters Consortium, California Assemblymember Loni Hancock (14th District), Tribal Treasurer Leslie Lohse from the Paskenta Band of Nomlaki Indians, Chairwo1man Margie Mejia of Lytton Rancheria, Supervisor Mike McGowan from Yolo County for the California State Association of Counties as Chairman of the Indian Gaming Working Group, Chairman Wayne R. Mitchum of the Cachil Dehe Band of Winton Indians (Colusa Indian Community), Chairman Virgil Moorehead from Big Lagoon Rancheria, Pat O'Brien, General Manager of the East Bay Regional Parks District, and Cheryl Schmit, the Director of Stand Up for California.
For more information, visit http://resourcescommittee.house.gov/ .
California Supreme Court Justice Janice Rogers Brown Approved by Senate for United States Circuit Court of Appeals
On Wednesday, the Senate voted 56 to 43 to approve California Supreme Court Justice Janice Rogers Brown for a seat on the United States Court of Appeals for the District of Columbia. Brown, who has served on the California Supreme Court since 1996, will join what is considered the most powerful appellate body besides the US Supreme Court; the DC Court of Appeals has exclusive jurisdiction over a number of judicial matters pertaining to the federal government. Brown, who is the daughter of sharecroppers, was at the center of a partisan showdown over 10 of President Bush's judicial nominees. Her new lifetime appointment leaves a vacancy on the California Supreme Court. Governor Schwarzenegger has not indicated any possible candidates for the position.
US Supreme Court Rules Against Use of Medicinal Marijuana in California, 10 Other States
On Monday, the Supreme Court ruled that federal drug laws for prosecuting marijuana offenders take precedence over state laws permitting the use of marijuana for medicinal purpose. The decision, Gonzales v. Raich, No. 03-1454, by a 6 to 3 margin, asserted that the Commerce Clause of the Constitution allows the federal government to regulate both legal and illegal trade; thus, the federal government has jurisdiction over drug laws, including marijuana. The ruling reversed an earlier decision by the Ninth Circuit Court of Appeal, located in San Francisco, that had allowed state laws in California and 10 other states that permitted the use of marijuana for medicinal uses with a doctor's prescription. The case was brought by two California women, Angel McClary Raich and Diane Monson, who suffer from debilitating illnesses. Both argued that marijuana is the only medicine that provides them with sufficient relief. Justices Thomas, Rehnquist and O'Connor dissented from the majority.
For the full text of the decision, go to http://a257.g.akamaitech.net/7/257/2422/06jun20051130/www.supremecourtus.gov/opinions/04pdf/03-1454.pdf .
PPIC Report Analyzes California Information Technology Exports
The April issue of California Economic Policy prepared by the Public Policy Institute of California documents the changing pattern of California's manufactured information technology exports during the recent boom and bust period. The report, Recent Trends in Exports of California's Information Technology Products, was authored by Jon D. Haveman and Howard J. Shatz. It finds that much of the drop in the total value of exports between 2000 and 2003 stemmed from lower purchases of California commodities worldwide, but declining prices for commodities exported from California also contributed. It concludes by positing that "If California's manufactured information technology sector has evolved in such a way as to be especially sensitive to changes in the demand for overall U.S. exports of these products, then the industry's performance in the state may experience high volatility going forward."
The full report can be obtained from PPIC's website at: http://www.ppic.org .
RAND Report Identifies California K-12 Weaknesses
A recent report published by the RAND corporation finds serious challenges ahead for California's kindergarten to12th grade (K-12) education system. The report suggests that California trails the nation in a number of indicators that measure school and student performance including school funding, teacher quality, school facilities, and academic and non-academic student achievement. The report acknowledges California's demographic challenges posed by the high number of immigrants and the prevalence of poverty in the state, however the report notes that when factoring in race California student achievement still trails the nation.
One of the principle reasons why California schools have slipped in their national standing over the last 30 years is traced to school finance reform in the 1970s, according to the report's authors. Proposition 13 and later Proposition 98 transformed school finance by shifting district revenue from local property taxes to the state, having a marked impact on California schools. According to the report, state spending per pupil went from upwards of $600 above the national average in 1978 to $800 below the national average in 1995. California teacher salaries are lower than the national average, pupil teacher ratios are the second worst in the nation, and school construction expenditures lag the nation in California, according to the report.
California's student academic performance is ranked 48th in the nation, according to the report, trailing all other comparable large states. California scores are even lower when the ethnic background of students is controlled for, implying that low scores are not as attributable to demographic characteristics as significantly as school performance. Not all the news is bad for California, however. California's test scores improved in 2002 and 2003 and the state's improved grade 4 math performance over the last 5 years has outpaced the nation and the other four most populous states.
Other measures of student achievement produce mixed results for California. California has a higher high school graduation rate relative to other states, while fewer California students are likely to progress to college. California is also reported to have a higher teenage pregnancy rate among high school students, however these rates are declining more rapidly than the nation, and the state has a lower rate of alcohol and cigarette use compared to other states.
For more information on this report entitled, "California's K-12 Public Schools : How Are they Doing?," or to view a copy, visit RAND's website at: http://www.rand.org/publications/MG/MG186/
Energy & Water Appropriations Analysis Available
An analysis by the California Institute of the California implications of the House FY06 Energy and Water Appropriations is now available on our website at: http://www.calinst.org
The House passed the bill, H.R. 2419 (H.Rpt. 109-86), by a vote of 416-13. The bill provides a total of $29.7 billion in budget authority for the U.S. Army Corps of Engineers-Civil, the Department of Interior including the Bureau of Reclamation, the Department of Energy, and several Independent Agencies. The funding is $131.7 million below the FY05 appropriations and the same as the President's budget request.
Within the $24.6 billion Department of Energy, the bill proposes a modest $66 million increase to $3.7 billion for the DOE Office of Science, including a $5.6 million boost to $296 million for the fusion energy sciences program, an account that typically returns a very large portion of funding to California. Other key science areas include basic energy sciences, up $27 million to $1.1 billion, and the high energy physics account, up $22 million to $736 million. However, the committee would leave unchanged the current $541 million spending total for the inertial confinement fusion and high yield program.
Within the $1 billion budget for the Bureau of Reclamation and related Interior Department functions, the bill would provide $35 million in funding for the California Bay-Delta Restoration project and $52 million for the Central Valley Project Restoration Fund. The bill provides $4.7 billion for the Army Corps of Engineers, $294 million below the 2005 amount, including myriad earmarks, such as $62 million for the Santa Ana River Mainstem, $48 million for the Oakland Harbor 50-foot project, $29 million for the American River Watershed, $15 million for erosion control at Solana Beach, and $13 million for Hamilton Army Airfield Wetlands Restoration.
Considerably more detail is available in the California Institute special report, available at http://www.calinst.org/pubs/ew06h.htm and in pdf format at http://www.calinst.org/pubs/ew06.pdf .
Annual California State Society Picnic: Saturday, June 18
On Saturday, June 18, 2005, The annual picnic of the California State Society will take place from 11:00 am to 4:00 pm on Saturday, June 19, 2004 at the ballfield at West Potomac Park, next to the Polo Fields, near the intersection of Ohio Drive and Independence Avenue. The picnic site is located between the Lincoln and FDR Memorials, and between the Tidal Basin and the Potomac River.
Only current CSS members may attend the picnic, but member sign-up ($10 for a year) is permitted at the event. For additional information, visit http://www.californiastatesociety.org .
Click here to return to the California Institute home page. Or click here to send
e-mail.
To subscribe to the California Capitol Hill Bulletin, e-mail us your name, affiliation, and email address.