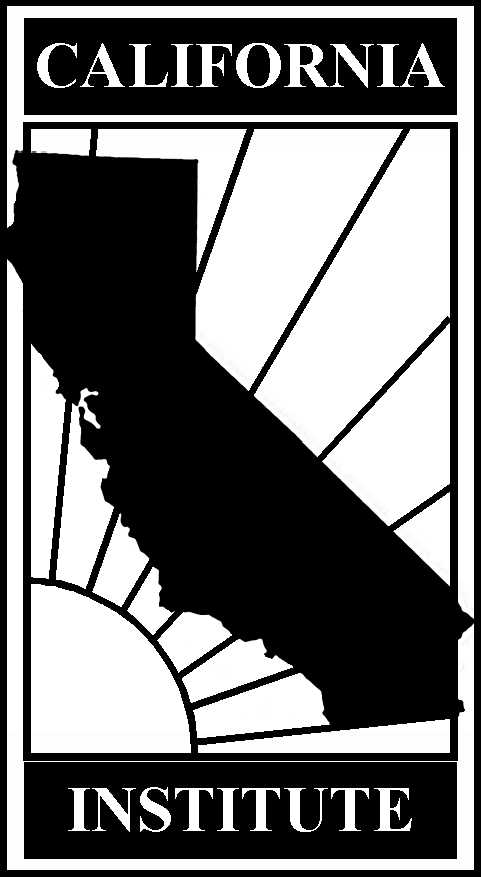 The California Institute for Federal Policy Research
419 New Jersey Avenue, SE, Washington, D.C. 20003
voice: 202-546-3700 fax: 202-546-2390 [email protected] http://www.calinst.org

California Capitol Hill Bulletin

Volume 10, Bulletin 19 — June 27, 2003 [or see pdf version] [or jump to the previous bulletin]
---
CONTENTS OF THIS ISSUE
Senate Medicare Bill Provision Would Benefit CA Immigrant Health Services
Senate Medicare Bill Would Help States Provide Emergency Health Care to Undocumented Immigrants
House Medicare Bill Provides Temporary Increase in Medicaid DSH Allotments
House and Senate Make Appropriations Progress
House Passes Homeland Security Appropriation
Senate Appropriations Approves 302(b) Spending Parameters for 2004
Cox to Address Homeland Security Funding Allocation Concerns
Senate Committee Marks Up IDEA Reauthorization Bill
Passenger Rail Renewals Gain Bipartisan Approval In House Committee
Senate Committee Hears Testimony Regarding Management of Department of Energy Labs
Rail Infrastructure Financing Proposals Considered
PPIC Analysts Discuss Two Trade Reports At Lunch Briefing
Transportation California Briefing held
Medi-Cal Policy Institute Reports Low Physician Participation Rates
Senate-Proposed Reimbursement for Emergency Health Services to Undocumented Aliens
---
To expand communications between Washington and California, the California Institute provides periodic faxed bulletins regarding current activity on Capitol Hill which directly impacts our state. Bulletins are published weekly during sessions of Congress, and occasionally during other periods. The e-mail edition is made possible in part by in kind donations from Sun Microsystems and IBM Corp.
---
Senate Medicare Bill Provision Would Benefit CA Immigrant Health Services
The Senate's Prescription Drug And Medicare Improvement Act (S.1) contains a provision that would make more legal immigrants eligible for federal funding under Medicare and SCHIP (the State Children's Health Insurance Program), which could provide more federal dollars to California's state and local governments.
Under the Personal Responsibility and Work Opportunity Reconciliation Act of 1996 (PRWORA), "qualified aliens" who entered the United States after its August 22, 1996 enactment are not eligible to receive federally funded benefits under Medicaid or SCHIP for 5 years. Qualified aliens who entered the United States prior to the enactment of PRWORA are eligible for federally funded Medicaid coverage at a state's option, as are qualified aliens arriving after August 22, 1996 who have been present in the United States for more than 5 years. In response to these federal limitations, California established a program to provide Medicaid and SCHIP benefits to legal immigrants not covered by the federal law. The program is funded solely with state and local dollars.
Under the Senate's proposed bill, the 5-year ban on federal funding would be lifted for FY05 through FY07 for lawfully residing women during pregnancy and the 60-day period after delivery, and for children otherwise eligible for Medicaid or SCHIP. As a result, California would receive federal-share payments for these newly-eligible legal resident women and children. At this time, the level of funding the state would receive, if the provision becomes law, is unknown. California does not break down the number of legal residents in the state-only program who are pregnant women, post-delivery women, or children.
The Senate bill also includes $250 million per year for emergency medical services to illegal immigrants. (See below.)
Senate Medicare Bill Would Help States Provide Emergency Health Care to Undocumented Immigrants
The Senate version of the sweeping medicare prescription drug benefit being debated by Congress on Thursday, June 26, 2003, includes $1 billion over four years to reimburse states for the cost of providing emergency health care services to undocumented aliens. The provision would appropriate $250 million for each of fiscal years 2005 through 2008. Allotment among states would be based two-thirds on the resident population of undocumented immigrants and one-third to the six states with the most apprehensions of illegals.
With a total population of 2.2 million, California ranked first among states in the number of undocumented residents. The state housed 31.6 percent of the nation's total in 2000, meaning that the state would receive more than twice the funding of second-ranking Texas under the first and largest of the formula's proposed factors.
For apprehensions, California ranked third with a total of 237,000 in 2002, making the state also eligible for funds under the second factor in the proposed formula. Arizona and Texas apprehended more undocumented aliens in 2002 than did California.
Combining these figures as outlined in the attached state-by-state table, which is also available at http://www.calinst.org/datapages/undocumented.htm , California would stand to receive $72 million (29%) of the U.S. total funding if funds were allocated based on these factors and data. (Of course, if the program is implemented, newer data will be available for FY 2005, the first year of funding).
House Medicare Bill Provides Temporary Increase in Medicaid DSH Allotments
The House version of the Medicare prescription drug benefit bill includes a provision to provide a "special, temporary" increase in allotments for Medicaid Disproportionate Share Hospital (DSH) allotments. The language specifies that the increase should be on a one-time, non-cumulative basis. The language would increase each state's FY 2004 DSH allotments by 20 percent from the FY 2003 levels for that state.
The increased level for FY 2004 would be maintained in future years. In addition, that level would begin to be indexed for inflation once the Department of Health and Human Services determines that the state's DSH allotment without this 20 percent boost would have risen to the increased 2004 level.
DSH payments provide a special type of Medicaid funding for hospitals with large populations of low-income patients, and state allotments are subject to a cap that was imposed in 1991. Congress created, and then postponed until 2003, a substantial reduction in DSH allotments, often termed a "cliff." California's FY 2002 allotment had been more than $1 billion; for FY 2003, the state's allotment was slated to decline by $173 million to $890 million. The 20 percent increase provision in the Medicare bill would mitigate against this reduction.
House and Senate Make Appropriations Progress
The House and Senate Appropriations Committees have moved and approved several FY 2004 funding measures. On Thursday, June 26, 2003, the House committee approved its Defense bill and its Legislative Branch bill. The day before, the full committee approved its version of the bills for Agriculture, Labor-HHS-Education, and Interior. And on June 17, the full committee approved the homeland security and military construction bills, while its Subcommittee on Agriculture approved its bill. The Homeland Security bill became the first bill to pass the House floor (see above article).
On the other side of the Capitol, the Senate Appropriations Committee on June 26 approved its version of the Labor-HHS-Education bill and the military construction bill.
The California Institute will examine a number of these measures from a California perspective once bill text becomes publicly available.
House Passes Homeland Security Appropriation
On Tuesday, June 24, the House passed H.R. 2555 making FY04 appropriations for the Department of Homeland Security. The $30.4 billion bill ($29.4 in discretionary funding; $1 billion in mandatory) is the first appropriation bill for the new Department created in November 2002. The bill passed by a vote of 425-2, although many Democrats argued that the funding level was insufficient to fully satisfy homeland security needs, and Appropriations Ranking Member David Obey (WI) tried unsuccessfully to include an additional $1 billion for port, aviation, and border security. In addition to the $30.4 billion appropriated, the bill also allows the Department to use $4.8 billion in immigration and passenger screening user fees, raising the total programmatic funding for the Department to approximately $35 billion, about $1 billion more than requested by the Administration.
The bill provides $4.4 billion for first responders, including:
– $1.9 billion for formula grants to state and local governments. The bill retains the small-state minimum that adversely impacts California's share of the funding. See, Bulletin, Vol. 10, Nos. 11 (4/25/03), 12 (5/2/03), 17 (6/12/03), and 18 (6/19/03).
– $510 million for state and local law enforcement terrorism prevention grants;
– $500 million for grants to high-threat, high-density urban areas; and
– $200 million for critical infrastructure grants; and
– $760 million for firefighter assistance grants that would not have to be used specifically for homeland security purposes.
Those figures include an additional $10 million each for the terrorism prevention grants and the firefighters assistance grants added by an amendment offered by Rep. Lee Terry (NE). The amendment was adopted by voice vote, and reduced funding for the Transportation Security Agency by $20 million to offset the increased grant funding.
In addition, the bill provides $180 million to the Pre-Disaster Mitigation Fund to reduce damage risks in hazardous areas; each state must receive at least $250,000 of the funding. Also, $25 million is funded for disaster assistance loans under the Stafford Act.
The bill also provides $248.5 million in direct appropriations for the Bureau of Citizenship and Immigration Services, an increase of $13.5 million over the Administration's request. An additional $1.6 billion for Bureau operations is available through immigration user fees.
A total of $100 million is provided for port security grants, although the Coast Guard has estimated that there are approximately $1 billion in security requirements currently identified as necessary in the near term, and over $4.4 billion over a 10-year period, according to the Committee report.
Senate Appropriations Approves 302(b) Spending Parameters for 2004
On June 19, 2003, the Senate Appropriations Committee approved a fiscal year 2004 spending plan for its 13 subcommittees. The annual "302(b) allocation" process sets the discretionary spending amount for each of the 13 subcommittees of the Appropriations Committees. The House approved its plan the preceding week – for details regarding House allocation levels, see Bulletin, Vol. 10, No. 17 (6/12/2003).
The Senate plan would allocate $784.7 billion among the subcommittees. For some subcommittees, the Senate allocations differ from those in the House. The Senate would allocate $37.0 billion to the Commerce-Justice-State Subcommittee, a 5.6% reduction from 2003 according to Senate calculations, whereas the House would allocate $37.9 billion to CJS.
The Labor-HHS-Education Subcommittee receives $137.6 billion in the Senate plan, $445 million less than in the House.
On the other hand, the Senate allocations are higher for the Subcommittee on Foreign Operations ($18.1 billion, or $900 million more than the House) and the Subcommittee on Energy and Water Development ($27.3 billion, or $233 million more than the House).
The new Homeland Security Subcommittee would receive a sharp increase, climbing 34% from $21.3 billion to $28.5 billion in FY2004.
The Defense Appropriations subcommittee would receive $368.7 billion (a total identical to that proposed by the House appropriators). The defense total is a $4.4 billion (1.2%) increase from the 2003 level. The relatively small increase is reportedly attributable to a lessened relative need for military spending in the aftermath of the Iraq war. The White House supports the $3 billion shift from defense programs to domestic discretionary spending.
Other panels where funding levels are identical for the House and Senate include the VA,HUD, and Independent Agencies Subcommittee (up by $3 billion or 3.3% to a total of $90 billion), Agriculture (down $393 million to $17 billion), Interior (down $130 million to $19.6 billion), Transportation-Treasury (down $275 million to $27.5 billion), and Military Construction (down sharply by $1.3 billion to $9.1 billion).
The number of Appropriations subcommittees remains at 13 this year, but the jurisdictions of the panels has changed somewhat. The creation of a new Homeland Security panel involved some new funding areas (such as the newly formed Department of Homeland Security) and some consolidation of functions from other agencies and Appropriations subcommittees, such as Defense, VA-HUD, Treasury-Postal, Transportation, and Commerce-Justice-State. Further, the Committee has combined the Treasury-Postal and General Government and Transportation Subcommittees into a new Treasury-Transportation panel.
The $784.7 billion spending level was set by the FY 2004 budget resolution, passed earlier this year. It represents a 2.5% increase from the FY2003 discretionary spending total of $765 billion. It is important to note that these totals represent less than half of total federal expenditures. Most federal spending is flows through entitlement programs, direct payments (Social Security, medicare), and other mandatory spending categories that are not subject the discretion of the Congressional Appropriations Committees.
House and Senate 302(b) Appropriations Allocations for Fiscal Year 2004 (millions $)
Actual Appropriation 2003 (per Senate)
Actual Appropriation 2003 (per House)
House 302(b) Allocation 2004
Senate 302(b) Allocation 2004
Senate vs. 2003 (number)
Senate vs. 2003 (percent)
Senate vs. House (number)
Agriculture
18,096
17,398
17,005
17,005
-1,091
-6.03
0
Commerce, Justice, State
39,201
36,291
37,914
37,014
-2,187
-5.58
-900
Defense
364,243
364,334
368,662
368,662
4,419
1.21
0
District of Columbia
509
509
466
495
-14
-2.75
29
Energy and Water Development
25,856
25,838
27,080
27,313
1,457
5.64
233
Foreign Operations
16,227
16,192
17,120
18,093
1,866
11.50
973
Homeland Security
21,267
21,873
29,411
28,521
7,254
34.11
-890
Interior
19,463
19,757
19,627
19,627
164
0.84
0
Labor, HHS, Education
132,069
134,367
138,046
137,601
5,532
4.19
-445
Legislative
3,343
3,340
3,512
3,612
269
8.05
100
Military Construction
10,546
10,494
9,196
9,196
-1,350
-12.80
0
Transportation,Treasury
27,259
27,777
27,502
27,502
243
0.89
0
VA,HUD, Independent Agencies
86,717
87,077
90,034
90,034
3,317
3.83
0
Total
764,796
765,247
785,575
784,675
19,879
2.60
-900
All figures reflect discretionary budget authority (BA). Source: California Institute for Federal Policy Research.
Data Source: Senate Appropriations Committee (except House 2003 figure from House Appropriations Committee).
A table outlining House- and Senate-proposed spending shares is available from the Senate committee at http://appropriations.senate.gov/releases/record.cfm?id=205277 , and a similar table from the House Appropriations Committee website is available at http://www.house.gov/appropriations/news/108_1/04302bchart.pdf .
It is important to note that there are differences between the House and Senate committees' figure for the House's 2004 Homeland Security spending level, with the House stating the figure as $28.5 billion and the Senate deeming the House figure to be $29.4 billion. A possible source of the discrepancy is how funds are allocated between 2003 and 2004 – the House shows the FY 2003 HS spending figure as $21.9 billion, whereas the Senate shows that figure as $29.3 billion. The House and Senate assumed figures for 2003 disagree for most of the major subcommittees, including Labor-HHS-Education, VA-HUD, Commerce-Justice-State, Agriculture, Transportation-Treasury, and Interior. In some cases the discrepancy may be caused by differing funding shift assumptions due to the creation of a new Homeland Security Subcommittee for 2004.
Cox to Address Homeland Security Funding Allocation Concerns
On Tuesday, June 24, 2003, Homeland Security Select Committee Chairman Christopher Cox (Newport Beach) announced that he will introduce legislation to address inequities in the state and local First Responder grant program.
Commenting that "the [funding] pipeline is the problem," Chairman Cox said, "Not only must federal funding go to the front lines of the war on terrorism more quickly, funding must be based on threat analysis, not political formulas." He added, "We need to allocate resources intelligently, based on the best intelligence concerning the capabilities and intentions of our terrorist enemies, and focus them on our greatest risks or vulnerabilities."
In FY 2003, state and local grants for homeland security were allocated without regard to threat levels. Moreover, an unusually large "small-state minimum" provided great financial advantage to smaller and arguably less vulnerable states versus large states such as California. For 2003, California received 7.95 percent of the nation's grants, meaning that California received $4.68 in total funding for every person in the state, whereas far more per capita went to Wyoming ($35.31), Vermont ($29.37), North Dakota ($28.68), Alaska ($28.31), Delaware ($23.43), and Montana ($21.28). (Figures from the California Institute, using capabilities developed pursuant to the Federal Funds and California project — a joint venture with the Public Policy Institute of California, or PPIC.) For a state-by-state breakout of FY 2003 formula grant spending, comparing actual allocations with a more typical approach, see http://www.calinst.org/datapages/DHS.htm . For further background regarding the homeland security funding allocation issue, see Bulletin, Vol. 10, No. 17 (6/12/2003).
Stating that "[t]he federal government has a responsibility to eliminate the red tape that is preventing dollars from reaching the first responders who need it most," Chairman Cox's bill will reportedly change the current politics-based formula by requiring threat-based funding decisions, to send money to the areas where threat levels are greatest. In addition, he said the system should be revised to provide priority for more funding to communities that demonstrate the willingness and ability to create interoperability plans, work across jurisdictional lines, and re-shape their local emergency response plans to incorporate homeland security safety measures. He added that the federal government "has the responsibility to see its funding all the way to the local level, and must remove bottlenecks or roadblocks in the way."
For more information, visit http://homeland.house.gov/release.cfm?id=42 .
Senate Committee Marks Up IDEA Reauthorization Bill
On Wednesday, June 25, 2003, the Senate Committee on Health, Education, Labor and Pensions marked up and unanimously passed S.1248, a bill to reauthorize the Individuals with Disabilities Education Act (IDEA). Entitled the Individuals With Disabilities Education Improvement Act, the bill, like a version passed by the House on April 30, makes little change to the formula for distributing funds among states.
The Senate version does alter an IDEA provision which may reduce funding to some states in the near future if left unaltered. Current IDEA law provides that no state may receive more than 40 percent of the national average per pupil spending amount multiplied by the number of disabled children in the state. No state is limited by the provision at current funding levels, states could begin to hit the cap once total program funding exceeds $14 billion. (California would not be among the first states to reach the 40 percent cap.)
For full bill details, see http://health.senate.gov/bills/013_bill.html .
Passenger Rail Renewals Gain Bipartisan Approval In House Committee
On June 25, 2003 at a full committee mark up, railroad related bills reauthorizing the National Railroad Passenger Service (Amtrak) and spurring the construction of High Speed Rail corridors each gained approval in the House Transportation and Infrastructure Committee on a voice vote with strong bipartisan support.
The Amtrak Reauthorization Act of 2003, H.R. 2572, would authorize $2 billion per year over the next three years, constituting an $800 million increase from the amount appropriated in FY 2003. Amtrak has long been the subject of criticism for failing to reach self-sufficiency, continuing to incur a multi-billion dollar debt burden, and operating inefficiently. It underwent a change in leadership last year, but this did not satisfy some lawmakers or the Bush Administration, which is eager to privatize the system.
Senior Republican committee member John Mica (FL) was skeptical about the bill's potential to improve Amtrak's performance. Noting the existence of what he called, "a structural problem with Amtrak", Rep. Mica presented and then withdrew an amendment he promised to introduce during Floor debate on the question of Amtrak. "We're going to pass this one way or another," he warned. The amendment would relinquish Amtrak authority on all routes notwithstanding national long-distance services while privatizing commuter lines. Committee Ranking Democrat David Oberstar (MN) acknowledged Amtrak's poor standing; however, both he and Railroad Subcommittee Chair Jack Quinn (NY) expressed confidence in current Amtrak president David Gunn and his plan to rescue the beleaguered agency. Some conditions are attached to Amtrak funds by the bill, including the regular submission of business plans and stronger oversight of fund-expenditures.
The revisited Rail Infrastructure, Development and Expansion Act of the 21st Century or RIDE 21 was also approved by the Committee with high praise from both parties. RIDE-21 authorizes $60 billion over ten years for the development of highspeed rail corridors. States and interstate compacts would have approval to issue $12 billion in federal tax exempt bonds and $12 billion in federal tax-credit bonds and $35 billion in loans to finance infrastructure improvements and rapid service line upgrades.
Committee Chairman Don Young (AK) announced the resolution of disputes over labor protections that had stalled the high speed rail bill's progress. Rep. Oberstar praised the bill as a momentous first substantial federal commitment to a high speed rail system, "This is when the renovation of America began," he said, "it was done here, and done on a bipartisan basis."
The paired bills will now move to the House floor for a vote. For more information on this markup or the bills reported out of the Committee visit the House Transportation and Infrastructure Committee website at: http://www.house.gov/transportation/
Senate Committee Hears Testimony Regarding Management of Department of Energy Labs
On June 24, the Senate Committee on Energy & Natural Resources held the first in a series of oversight hearings on the management of Department of Energy labs. This first hearing focused on the evolution of the relationship between the DOE and its predecessors and the contractors responsible for operating DOE labs. Discussion also centered on whether changes in this relationship have affected scientists' ability to pursue national goals. While some legislators advocate increased government oversight, Committee Chairman Pete Domenici (NM) remarked, "It's apparent from the testimony we heard today that we've blunted exploration and invention with bureaucratic policies and procedures. Science has been stifled by bureaucracy."
Witnesses providing testimony at the hearing included: Dr. Herman Postma, Oak Ridge, TN; Dr. Martha Krebs, President, Science Strategies, Los Angeles, CA; Dr. Sig Hecker, Senior Fellow, Los Alamos National Laboratory; and Dr. John Peoples, Jr., Director Emeritus, Fermi National Accelerator Laboratory, Batavia, IL. The testimony indicates that the government-owned, contractor-operated (GOCO) governance of DOE labs encompassed fewer rules and regulations during the earlier years of the labs. As such, scientists and engineers were able to consistently focus on national research endeavors. Recent reviews of DOE's governance by the Packard Panel in 1983, the Grace Commission in 1985, and the Galvin Committee in 1995, however, all concluded that contractors were inundated by the Department's regulation and micromanagement policies.
The General Accounting Office released a report on June 24, 2003, which found, on the other hand, that the efforts of the National Nuclear Security Administration (an agency within DOE) do not comply with DOE policy to conduct comprehensive annual assessments to ensure the security of plutonium and uranium stored at three national laboratories and four nuclear weapon production facilities. Thus, some critics assert the need for more government control.
In his testimony, Dr. Hecker argued, "The lines of responsibility and authority between the DOE and the contractors have become blurred, with more and more of the operational decisions made by federal employees, but more accountability and liability shifted to the contractors." He added that contractors find difficulty in accomplishing their missions given the accumulated orders of the DOE in response to congressional pressure and public criticism. Finally, Dr. Hecker stated that the system of governance must be fixed to enable contractors to achieve their objectives in a productive manner. Echoing similar sentiments, Dr. Krebs emphasized the importance of seamlessly meshing the management practices of the laboratories with their technical, programmatic work.
Operating national laboratories at Los Alamos, Lawrence Berkeley, and Lawrence Livermore, the University of California has a significant stake in the outcome of these hearings. DOE Secretary Spencer Abraham has already indicated that the Los Alamos contract will be open for bidding when the current agreement expires in 2005.
Testimony is available at: http://energy.senate.gov/hearings/witnesslist.cfm?id=821 . The second hearing is scheduled for July 17.
Rail Infrastructure Financing Proposals Considered
The Railroads Subcommittee of House Transportation and Infrastructure Committee convened a hearing on Thursday, June 26, 2003 to review proposals that provide new financing mechanisms for improvements to the national rail infrastructure.
Three panels testifying before the members of the Subcommittee included the following witnesses: Honorable Allan Rutter, Administrator, Federal Railroad Administration; Mr. Roger Nober, Chairman, Surface Transportation Board; Mr. Joseph Boardman, Commissioner, New York State Department of Transportation; Mr. Ed Hamberger, President, Association of American Railroads; and Mr. Chris Becker, Executive Director, Orange North American Trade Rail Access Corridor.
Congressman William Lipinski (IL) noted during his opening statement that rail remains the most sensible way to absorb our nation's freight traffic, and that strong investment in rail infrastructure is long overdue. He briefly described H.R.1671, which he had recently authored and which proposes the creation of the National Rail Transportation Program.
Administrator Rutter, who testified as a part of the first panel, argued that the railroad industry is the most capital intensive segment of the private transportation sector, and requires a more significant investment than other modes of transportation. He also argued that safety and maintenance regulations that are more stringent for railroads than for other modes of transportation add to operating burdens of the rail industry and negatively skew the playing field for the railroads even further. He pointed out that rail plays an essential part in providing social and economic benefits, yet stressed that railroads should not be expected to pay for infrastructure projects that are driven by public benefits. He further argued that, "to realize such [social and economic] benefits, projects to increase capacity and mitigate adverse affects must be undertaken jointly with the private sector if they are to come to fruition." The Administrator also addressed the question of tax credit bond financing, stating that the latter is not an approach that the Administration could support for either passenger or freight rail movements.
Mr. Boardman joined Administrator Rutter in sounding the importance of investing in rail as a mode of transportation. Speaking on behalf of the American Association of State Highway and Transportation Officials (AASHTO), Mr. Boardman identified capacity in all modes of transportation as insufficient and noted that congestion in all modes is a threat to mobility and competitiveness. He argued that the solution to such problems lies with intermodal and multimodal means of transportation, which is why it is so important to invest in rail. He also stated that faster responses to our changing economy are necessary to maintain economic viability and quality of life. Mr. Boardman said that AASHTO studies estimate intercity passenger rail needs at $60 billion over 20 years.
Mr. Hamberger agreed with Administrator Rutter that the best way to realize optimum public benefits is to rely on public-private partnerships, but warned the Subcommittee members that new taxes on freight would have negative impacts on congestion, efficiency and environment. Currently, railroads rely on private funds for infrastructure maintenance, and Mr. Hamberger testified that such an arrangement works well and is far more preferable than one that relies on public funding.
When questioned by Rep. Gary Miller (Diamond Bar) about whether he supports federal investment in rail infrastructure, such as the Alameda Corridor Project in Southern California, Mr. Nober said that he does not support public funding for private rail companies and pointed out that the $2 billion Alameda project involved a mix of funds including state, local and federal grants and loans. Rep. Lipinski (IL) countered that the Alameda Corridor Project, and its still in progress counterpart, the Chicago Corridor, prove that freight railroad is in need of federal investment.
Mr. Becker also offered praise for the Alameda Corridor, stating that the project, which was begun in 1991, finished on time and under budget last year, and handles more than 30 percent of all U.S. cargo. He was introduced by Rep. Ed Royce (Fullerton), who emphasized the importance of the Orange North American Trade Rail Access Corridor to the Southern California region as well as the national economy. Mr. Becker placed the project's total cost at $400 million, and said that $45 million of the total has already been generated from state and local sources. Mr. Becker said that the project's advocates are seeking a $200 million appropriation within the Transportation Equity Act for the 21st Century (TEA-21) reauthorization.
For more information about this hearing or to obtain witness testimonies, please visit the Railroad's Subcommittee's website at: http://www.house.gov/transportation/ .
PPIC Analysts Discuss Two Trade Reports At Lunch Briefing
The Public Policy Institute of California (PPIC) and the California Institute hosted a briefing, entitled "The Globalization of California's Economy: Implications for Public Policy and the Private Sector", on Monday, June 23. At the lunch, PPIC analysts Howard J. Shatz discussed his recently-released report, Business Without Borders? The Globalization of the California Economy, and Jon D. Haveman discussed his: Tariff Reductions and California Exports. See, Bulletin, Vol. 10, No. 18 (6/19/03).
Dr. Shatz briefed the audience on California's general global economic profile, confirming the prominence of California export activity and also finding that foreign direct investment has a lower than average influence in California. His analysis also found that California exports more services; ships more exports by air, rather than land or sea, than the rest of the United States; and that its manufacturers are more likely to be involved with production sharing enterprises (where components are assembled in different locations) than are those located in the rest of the country.
The author notes that, with the growth of production networks, one policy option for the state is to help California firms identify appropriate partners and suppliers abroad in addition to the current practice of helping foreign firms find appropriate partners in California. Shatz also recommends infrastructure examination and promotes the effort to gain a better grasp on data collection and goods tracking through periodic surveys to increase California's understanding of trade dynamics.
According to Dr. Haveman, California exports over the last 10 years outpaced the nation as a whole. Furthermore, California-based business interests rely more on exports than other states, accounting for 10 percent of economic output in California compared to 7.6 percent in the rest of the USA. Thus, California firms have more to gain from open markets than other states' businesses.
In examining current and prospective U.S. trade agreements, Haveman finds that the Asia-Pacific Economic Cooperation Forum (APEC) is most critical for California, potentially increasing manufacturing exports by $19 billion. His study also estimates that California's export growth would be $27 billion annually (a 24% increase) if our trading partners eliminated tariffs altogether.
Both reports may be accessed through PPIC's website at: http://www.ppic.org .
Transportation California Briefing held
On Friday, June 20, 2003, Transportation California and The California Institute for Federal Policy Research held a luncheon briefing on transportation needs of the state. Mr. Bert Sandman, Chair of Transportation California and a featured speaker at the briefing, discussed a number of issues related to reauthorization of the Transportation Equity Act for the 21st Century (TEA-21). These included: efforts to achieve six year funding of $375 billion; commitment to both highway and transit funding; recognition of the special burdens placed on surface transportation infrastructure in states like California that serve as trade gateways; and funding equity for California.
Transportation California is a transportation advocacy and public education organization representing business, labor and the construction community in the state. Mr. Sandman spoke about his organization's support for the reauthorization proposal set forth by Transportation and Infrastructure Committee Chair Don Young and Ranking Member James Oberstar as a means to meet the nation's countrywide transportation agenda via substantial program growth.
As he pointed out that California's prosperity historically has depended upon efficient movement of goods, Sandman emphasized that the efficiency of the state's transportation system is being undermined by growing traffic congestion. The Texas Transportation Institute identified six California urban areas on the list of the top 25 most congested cities in the nation. They are: Los Angeles, San Francisco-Oakland, San Diego, San Jose, Sacramento, and San Bernardino-Riverside. More than 85 percent of all goods shipped from California sites are transported on state highways, which translates into $614 billion of the $802 billion worth of goods shipped from sites in California annually. U.S. Department of Transportation estimates that freight deliveries in California and other Western states will double by the year 2020.
Though transportation infrastructure significantly adds to California's economic viability, Mr. Sandman cited The Road Information Program's analysis of Federal Highway Administration data that indicates that more than 70 percent of California's major local and state road miles are rated in poor or mediocre condition and 28 percent of the state's overpasses and bridges are structurally deficient or functionally obsolete.
Mr. Sandman concluded his discussion by highlighting the need for significant growth in the national transportation program in order to meet the nation's countrywide transportation agenda and particularly to obtain the level of federal fiscal commitment that is needed for California.
For more information about Transportation California, visit http://www.transportationca.com .
Medi-Cal Policy Institute Reports Low Physician Participation Rates
Two studies published by the Medi-Cal Policy Institute (a program area of the California HealthCare Foundation) find that Medi-Cal program enrollees might not be able to obtain health care services due to low levels of physician participation in the Medi-Cal program. Conducted by the University of California, San Francisco, Physician Participation in Medi-Cal, 2001, reveals that almost half of California physicians in urban areas are unwilling to accept Medi-Cal patients. The report finds that Medi-Cal patients have a smaller pool of available physicians as compared to the supply available to the general population. In addition, the report states that physicians in rural areas are more likely to participate in Medi-Cal than physicians in urban areas.
Another report, Building and Sustaining Physician Networks in Medi-Cal Managed Care and Healthy Families by Mathematica Policy Research, Inc., addresses similar concerns about the undersupply of physicians and the unwillingness to participate. Moreover, the study finds that specialist participation is declining more than that of primary care physicians. Finally, the report suggests ways to encourage physician participation in Medi-Cal and Healthy Families through marketing and education efforts, among other strategies.
For more information, visit http://www.medi-cal.org/topics/index.cfm?classID=241 .
Senate-Proposed Reimbursement for Emergency Health Services to Undocumented Aliens
Based on Unauthorized Resident Population and Apprehensions by State
Residents, Jan.1, 2000 *
Apprehensions, Fiscal Year 2002 %
Funds Allocation @
State
Number
Percent
Number
Rank
Top 6
Percent
Dollars
Percent
All States
7,001,000
100.00
1,059,499
999,357
100.00
250,000,000
Alabama
24,000
0.34
638
33
–
572,490
0.23
Alaska
5,000
0.07
285
44
–
119,269
0.05
Arizona
283,000
4.04
382,628
1
382,628
38.29
38,529,165
15.41
Arkansas
27,000
0.39
1,279
21
–
644,051
0.26
California
2,209,000
31.55
236,529
3
236,529
23.67
72,337,439
28.93
Colorado
144,000
2.06
6,795
7
–
3,434,938
1.37
Connecticut
39,000
0.56
629
34
–
930,296
0.37
Delaware
10,000
0.14
–
238,537
0.10
District of Colombia
7,000
0.10
527
37
–
166,976
0.07
Florida
337,000
4.81
8,230
6
8,230
0.82
8,722,238
3.49
Georgia
228,000
3.26
1,436
19
–
5,438,652
2.18
Hawaii
2,000
0.03
279
45
–
47,707
0.02
Idaho
19,000
0.27
1,186
23
–
453,221
0.18
Illinois
432,000
6.17
2,845
12
–
10,304,814
4.12
Indiana
45,000
0.64
383
38
–
1,073,418
0.43
Iowa
24,000
0.34
–
572,490
0.23
Kansas
47,000
0.67
–
1,121,126
0.45
Kentucky
15,000
0.21
573
35
–
357,806
0.14
Louisiana
5,000
0.07
3,710
10
–
119,269
0.05
Maine
1,156
0.02
531
36
–
27,572
0.01
Maryland
56,000
0.80
768
30
–
1,335,809
0.53
Massachusetts
87,000
1.24
821
29
–
2,075,275
0.83
Michigan
70,000
1.00
2,041
17
–
1,669,761
0.67
Minnesota
60,000
0.86
1,980
18
–
1,431,224
0.57
Mississippi
8,000
0.11
967
28
–
190,830
0.08
Missouri
22,000
0.31
3,661
11
–
524,782
0.21
Montana #
818
0.01
1,130
25
–
19,511
0.01
Nebraska
24,000
0.34
4,319
9
–
572,490
0.23
Nevada
101,000
1.44
2,321
15
–
2,409,227
0.96
New Hampshire #
1,120
0.02
380
39
–
26,726
0.01
New Jersey
221,000
3.16
1,188
22
–
5,271,675
2.11
New Mexico
39,000
0.56
56,744
4
56,744
5.68
5,643,078
2.26
New York
489,000
6.98
8,280
5
8,280
0.83
12,352,159
4.94
North Carolina
206,000
2.94
1,125
26
–
4,913,869
1.97
North Dakota #
582
0.01
691
32
–
13,889
0.01
Ohio
40,000
0.57
1,163
24
–
954,149
0.38
Oklahoma
46,000
0.66
707
31
–
1,097,272
0.44
Oregon
90,000
1.29
2,335
14
–
2,146,836
0.86
Pennsylvania
49,000
0.70
2,231
16
–
1,168,833
0.47
Rhode Island
16,000
0.23
324
41
–
381,660
0.15
South Carolina
36,000
0.51
130
47
–
858,734
0.34
South Dakota #
684
0.01
288
42
–
16,325
0.01
Tennessee
46,000
0.66
1,299
20
–
1,097,272
0.44
Texas
1,041,000
14.87
306,946
2
306,946
30.71
50,324,648
20.13
Utah
65,000
0.93
2,336
13
–
1,550,493
0.62
Vermont #
552
0.01
984
27
–
13,167
0.01
Virginia
103,000
1.47
335
40
–
2,456,935
0.98
Washington
136,000
1.94
5,011
8
–
3,244,108
1.30
West Virginia #
1,640
0.02
224
46
–
39,108
0.02
Wisconsin
41,000
0.59
287
43
–
978,003
0.39
Wyoming #
448
0.01
–
10,679
0.00
# Eight States –Maine, Montana, New Hampshire, North Dakota, South Dakota, Vermont, West Virginia, and Wyoming –each housed fewer than 2,500 estimated unauthorized residents in 1990 and 2000. For fund allocations, we impute the "other states" count to these states according to their relative population share.
Unauthorized count for remaining eight states:
7000
* Resident source: http://www.immigration.gov/graphics/shared/aboutus/statistics/Ill_Report_1211.pdf
% Apprehensions source: DHS internal data, sourced to Performance Analysis Report (Form G-2318).
@ Funding of $250 million is proposed in S.1 (Senate version of Medicare coverage bill), to be allocated as follows: $167 million based on undocumented residents by state, and $83 million based on undocumented apprehensions by state for 6 states with most apprehensions. Funding would be appropriated for FYs 2005 through 2008.
Click here to return to the California Institute home page. Or click here to
e-mail.