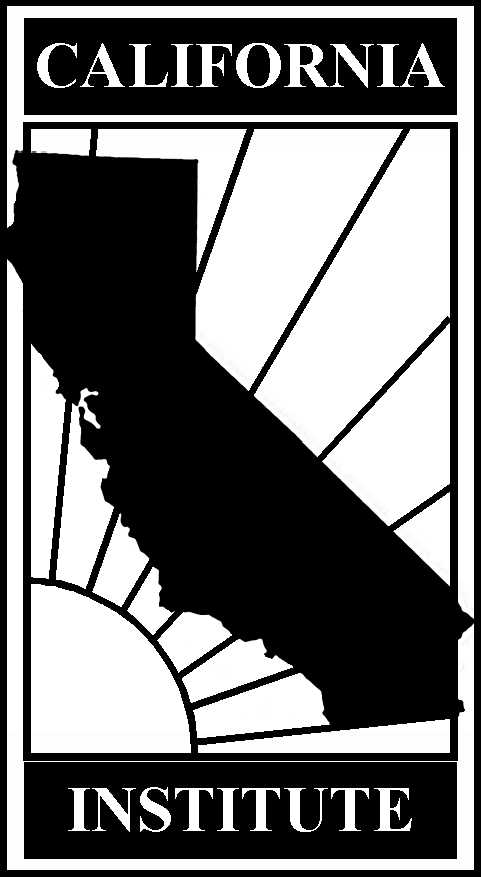 The California Institute for Federal Policy Research
419 New Jersey Avenue, SE, Washington, D.C. 20003
voice: 202-546-3700 fax: 202-546-2390 [email protected] http://www.calinst.org

California Capitol Hill Bulletin

Volume 10, Bulletin 8 — March 27, 2003 [or see pdf version] [or jump to the previous bulletin]
---
CONTENTS OF THIS ISSUE
California Delegation Addresses Colorado Water Agreement
Senate Votes to Reduce Tax Cut Proposal
FERC Ups Refund Estimate Due California, Releases Documents
Homeland Security Funds Being Released To State and Local Governments; Pres. Requests $2 Billion More In Supplemental
Education and Workforce Committee Approves WIA Reauthorization
CalWIB Seeks Workforce Investment Act Waivers from Federal Agency
Southern California Housing Market Remains Strong
MTA Ordered to Add 125 New Buses to Ease Overcrowding
Healthcare Costs On The Rise Reports a New Study
TEA-21: Report Argues Money Not The Only Important Issue
Opinion Piece Regarding California Delegation Influence Attached
---
To expand communications between Washington and California, the California Institute provides periodic faxed bulletins regarding current activity on Capitol Hill which directly impacts our state. Bulletins are published weekly during sessions of Congress, and occasionally during other periods. The e-mail edition is made possible in part by in kind donations from Sun Microsystems and IBM Corp.
---
California Delegation Addresses Colorado Water Agreement
Rep. Ken Calvert (Corona), joined by 53 members of the California congressional delegation, including Senators Dianne Feinstein and Barbara Boxer, sent a letter to the President on March 21 regarding the recently announced agreement on California's allocation of water from the Colorado River. See, Bulletin, Vol. 10, No. 6 (3/13/03). The letter expresses the delegation's appreciation for the attention paid by the Administration to the Quantification Settlement Agreement (QSA) negotiations and asks that the Administration expedite its review of the QSA when it is presented to the Department of the Interior for approval and implementation.
In releasing the letter, Rep. Calvert, Chair of the House Resources Subcommittee on Water and Power and a leading advocate on California water issues, said: "I have been very pleased so far by the Administration's willingness to work with Members of Congress, California, the water agencies and other groups involved to reach a viable agreement on the QSA. We are finally at the point of an agreement on an issue that has jeopardized the future of water reliability in California and I am optimistic that the Department of Interior will judiciously review the agreement and will facilitate the State of California's ability to get back on track to becoming a self-sufficient and drought-proof state."
Senate Votes to Reduce Tax Cut Proposal
On March 26, 2003, the Senate approved a $2.2 trillion FY2004 spending plan by a vote of 56 to 44, after voting by a narrower 51 to 48 margin to reduce President Bush's proposed tax relief proposal by more than half. The debate on budget figures and revenue cuts for the President's economic stimulus plan now moves to Conference as the House voted to retain the full $726 billion tax cut over eleven years in their budget resolution, adopted on March 21 by another close vote of 215 to 212. For background regarding the House version, see, Bulletin, Vol. 10, No. 6 (3/13/03).
Moderate Senators from both parties including George Voinovich (OH), Lincoln Chafee (RI), Olympia Snowe (ME), Max Baucus(MT) and John Breaux (LA) floated another version of the more modest $350 billion tax cut figure last week only to see it fail on the floor 62 to 38. It is thought the resubmitted smaller tax cut alternative was adopted in part due to concerns over the escalating price of the war in Iraq and in part due to a provision in the updated plan directing restored money to reform the framework of the Social Security retirement system. Other discrepancies between the House and Senate versions which will require work during conference include levels of spending for mandatory and discretionary programs — Senate totals are higher on both counts.
The Congressional budget resolution serves as a blueprint for federal spending levels for Congressional appropriators and provide broad federal budgetary allocations. Formal negotiations among conferees are expected to begin early next week, continuing to pursue the goal Congressional leaders set for themselves of completing a final resolution by April 11.
FERC Ups Refund Estimate Due California, Releases Documents
On Wednesday, March 26, the Federal Energy Regulatory Commission sharply increased to $3.3 billion its estimate of refunds due to California due to market manipulation by wholesale power providers during the states' energy crisis. The amount is nearly twice the $1.8 billion figure proposed in the matter on December 12 by FERC Administrative Law Judge Bruce Birchman. The increased level takes into account the impact of natural gas activities on the pricing structure.
However, FERC also said that nearly all of the proposed $3.3 billion refund amount may be offset by the debts still owed by California for electricity supplied to it during the same period.
In addition, the commission indicated an unwillingness to intervene to obviate long-term contracts signed by the state at arguably inflated rates. Roughly half of the $43 billion in long-term contracts have already been renegotiated. FERC did rule finally on the contract matter, but comments by Chairman Pat Wood and Commissioner Nora Brownell indicated that California's battle for contract intervention may be very much uphill. The third commissioner, William Massey, expressed sympathy for the state's position regarding contracting.
In other FERC activity, the commission stated that it may prevent access to the California wholesale market to several power marketers, and it gave the companies three weeks to produce information in the matter.
Arguing for FERC intervention, Senator Dianne Feinstein said, "The regulatory hammer has finally begun to drop. The question is how hard." She also discounted FERC's assertion that overturning contracts would set a precedent, because the contracts "were entered into under extraordinary circumstances with rates inflated by market manipulation." Governor Gray Davis commented, "Now, with the evidence in FERC's hands, Californians deserve justice. … California has asked FERC for $9 billion in refunds for overpriced energy. We intend to get every dollar back." Davis called the FERC ruling "insufficient."
A number of commenters criticized FERC for a slow response. Senator Barbara Boxer stated, "It is long past time to end the discussions and deliberations and time to start sending the refund checks." And Rep. Anna Eshoo (Atherton) said, "Californians, who are owed close to $9 billion, instead got tinkering with formulas and ignoring flaws in FERC's calculations. The Commission has chosen to stand with the energy market manipulators instead of California consumers. What the FERC Essentially did today was rubber stamp "approved" one of the biggest frauds to occur in our nation's history."
To review myriad FERC documents related to the case, including a 400-page staff brief and various documents made public, see http://www.ferc.gov/western.htm .
Homeland Security Funds Being Released To State and Local Governments; Pres. Requests $2 Billion More In Supplemental
Further information is becoming available on the amount of federal funding California and its local governments have received or will receive in overall homeland security funding. See, Bulletin, Vol. 10, No. 6 (3/13/03). The chart below shows the FY02 and FY03 total U.S. funding levels and the amount allocated thus far to the state for various programs. The Institute wishes to thank the office of Rep. Howard Berman's office (Valley Village) for compiling this information.
Fiscal Year 02 Total Federal Funding California's Allocation
FEMA
Emergency OP Ctr Grants $56 million ($50,000 received/will compete for share of remainder)
Emergency OP Plans $100 million $12 million
Community Preparedness $25 million $1.6 million
Secure Communications $7 million (unknown)
Firefighter Assistance $360 million $19 million (for 188 grants)
DOJ/Office of Domestic Preparedness
State Homeland Security Grants $316 million $28.8 million
Transportation Security Administration
Port Security Grants $93 million $6.7 million (to Long Beach)
HHS
CDC/HRSA Bioterrorism $1.4 billion $70 million to CA
$28 million to LA
Fiscal Year 03 Total Federal Funding California's Allocation
FEMA
Emergency OP Ctr Grants $25 million CA will compete for share
Community Preparedness $20 million Yet to be determined
Interoperable Communications $25 million Yet to be determined
Assistance to Firefighters $750 million Individual Fire Depts. will compete for grants
DOJ/Office of Domestic Preparedness
State Homeland Security Grants $566 million $45 million
Transportation Security Administration
Port Security Grants $105 million Yet to be determined
Operation Safe Commerce $28 million Yet to be determined
(Pilot Programs for Long Beach, New York, and Seattle/Tacoma ports)
HHS
CDC/HRSA Bioterrorism $1.4 Billion $94.4 million (CDC-$55.6M/HRSA-$38.8M)
Some state and local governments have raised concerns that the total amount of federal funding for first responders is insufficient. In addition, there are concerns about the allocation of the funding. First, fire departments are limited to $750,000 in firefighters grants. Secondly, the State Homeland Security Grants, although ostensibly distributed on a per capita basis, actually provide more money per capita to less populated states. Data prepared by the State of New York shows that while California actually receives $1.33 per capita, Wyoming receives $9.78 per capita.
President Bush also sent an FY03 supplemental appropriations request to the Hill on Tuesday, March 25. The supplemental requests $2 billion more for state and local terrorism preparedness and prevention. The request also includes almost $63 billion to fund the war in Iraq and $2.4 billion for relief and reconstruction funding for Iraq. An additional $2 billion is requested for the Department of Homeland Security, and $750 million for other federal agencies, primarily the FBI.
Of the $2 billion for state and local governments, $1.5 billion will be allocated for state and local preparedness grants for new equipment, training, exercises and emergency planning. States must allocate at least 80 percent of these funds to local governments. Another $450 million will be earmarked for grants to states to enhance security at critical infrastructure facilities. The money may be used for personnel overtime expenses and states must allocate at least one-third of the funds to local governments. An additional $50 million will be available for protection and preparedness activities in high-threat urban areas, as identified by the Department of Homeland Security.
Education and Workforce Committee Approves WIA Reauthorization
By a vote of 26 to 21 on Thursday, March 27, the House Education and the Workforce Committee concluded a two-day markup and approved H.R. 1261, to reauthorize the Workforce Investment Act (WIA) and consolidate most of its funding into state block grants. The passage follows the approval one week before of the same bill by the Subcommittee on 21st Century Competitiveness, led by Chairman Howard P. "Buck" McKeon (Santa Clarita).
Created in 1998 to supersede the Job Training Partnership Act (JTPA), among laws, WIA consolidated 60 job-training and related programs into state block grants. H.R. 1261, dubbed the Workforce Reinvestment and Adult Education Act and authored by Chairman McKeon, consolidates funding for three WIA programs for adults, dislocated workers and employment services into state block grants and would increase the focus on reading, writing and mathematics in the current basic skills programs. The committee approved a McKeon substitute amendment that limits to 30% the portion of funding that can be spent on in-school youth (after rejecting an amendment to strip the provision), and it re-defines family literacy to track with 2001's No Child Left Behind Act. By voice vote, the committee adopted an amendment Rep. Lynn Woolsey (Petaluma) to restore a displaced homemakers program and a program focused on single parents.
By unanimous consent during markup, the committee adopted an amendment to guarantee states will not receive less funding for adult and youth education programs under the program than fiscal 2003 levels.
Funding for major WIA programs is based in large part on unemployment and poverty statistics, both of which have been high for California recently. The state has received between 16 and 17 percent of Adult Employment and Training Grants and of Youth Activities funding in recent years, and California's share of the nation's Dislocated Workers program funding in FY 2001 was nearly 25 percent. California received $611 million from these three federal programs in 2001.
For youth activities, the formula allocates funds based on relative shares (in equal proportions) of jobless youth, high-school dropout youth, and youth living in poverty. For adult activities, funding is based on relative state shares of unemployed (75%), poverty (10%), and overall workforce (15%).
Thomas J. Nussbaum, Chancellor of the California Community Colleges system, nearly half of whose students enroll in vocational or workforce training related programs, wrote to committee leaders supporting several of the proposed changes to WIA. However, he expressed concern with the proposed financing mechanism for so-called One-Stop operations, and he urged a dedicated funding stream for the centers within WIA.
House floor action on the bill is expected within the next two weeks.
CalWIB Seeks Workforce Investment Act Waivers from Federal Agency
The California Workforce Investment Board (CalWIB) is preparing to submit three waiver requests to the U.S. Department of Labor seeking relief from regulations deemed to have an adverse impact on local workforce operations.
The Board is asking for federal authorities to grant flexibility on the use of Youth Workforce Investment Act funds, an increase on the transfer limitation between Dislocated Worker and Adult funds from 20 percent to 30 percent, and an extension on the deadline to provide information on statewide eligible training providers. CalWIB notes that the Department of Labor has granted similar waivers to other states. Supporting documents assert the accomplishment of a number of goals from such waiver action including: prevention of duplicitous bureaucratic practices, maximization of services by better leveraging of existing resources, assistance to local boards facing potential depletion of funds, and increased quality and quantity of workforce provider performance data.
CalWIB is currently inviting public feedback, commentary and suggestions on the proposed waivers. To view a copy of the waivers visit the CalWIB website at: http://www.calwia.org Members of the public may share their feedback by faxing Dave Mar, Staff Services Manager at (916) 324-3068 until close of business April 1, 2003.
CalWIB was established to advise and assist in planning, coordinating, and monitoring the provisions of California's workforce development programs and services. Board membership is comprised of representatives from the state Legislature, business, labor, public education, higher education, economic development, youth, employment and training circles.
Southern California Housing Market Remains Strong
Southern California's rental and real estate prices have been steadily increasing this year, complimenting the housing trend elsewhere in the nation. According to The California Association of Realtors and DataQuick Information Systems Inc., a real estate research firm, the median home price increased 19.8 percent in Los Angeles County, up to $284,000 in February, while Orange County continued to post the region's highest values with a median increase of 21.1 percent, up to $384,000. Similarly, the median sales price rose 18 percent, up to $236,000 in Riverside, 10.7 percent in San Bernardino County resulting in a median home price of $176,000, and 14.9 percent in Ventura County driving the median price up to $348,000. San Diego County saw the biggest increase in the state with median home prices rising 23.5 percent, up to $357,000. The median price is the point at which half of the homes and condos in a given market sell for more, and half sell for less, filtering out the effect of homes sold at the extreme high and low ends of the market.
Though sale values have been increasing, sales have actually been declining in most parts of the region. Orange County saw a 3.2 percent decline, while San Diego experienced a one percent drop in sales and Ventura had a decline of 11.2 percent in the number of homes and condos sold. Only Riverside and San Bernardino Counties showed increases of 14.8 percent and 4.7 percent respectively.
Rent averages also continued to climb in regions with a growing population and a relatively small amount of property development. A rental forecast released by the USC Lusk Center for Real Estate shows that the average monthly rent in the Los Angeles region is expected to increase 8 to 15 percent by the end of September 2004 with the biggest spikes occurring in lower-priced two and three bedroom apartments, and the largest increases anticipated in the Inland Empire. Another study conducted by RealFacts, an industry research group that tracks data for apartments with 100 or more units, shows a 5.4 percent increase in rental prices in Los Angeles during 2002 and a decrease of 12 percent in the San Francisco area. According to RealFacts Chief Executive Caroline S. Latham, one reason behind such a disparity in rental prices is southern California's diverse economy, which has suffered less than Northern California and other areas hit hard by the technology bust.
For more information, contact the California Association of Realtors at http://www.car.org .
MTA Ordered to Add 125 New Buses to Ease Overcrowding
Donald T. Bliss, a federal mediator monitoring the implementation of a federal decree requiring the Metropolitan Transportation Authority to provide better bus service, ordered MTA on March 19, 2003 to add an extra 125 buses into daily rush-hour service to help ease overcrowding.
The 10-year federal decree was signed in 1996 by the MTA and the Bus Riders Union to settle a civil rights lawsuit charging the agency with neglecting the bus system. The decree includes provisions that limit the number of passengers forced to stand during bus operation. The Metropolitan Transportation Authority ranks third as the largest transit agency in the nation, and services approximately 1.1 billion bus riders a day.
Healthcare Costs On The Rise Reports a New Study
A new visual analysis of costs and financing trends released by the California HealthCare Foundation in October of 2002 shows a tremendous rise in health care costs since the 1970s.
Currently, spending on health care makes up more than 13 percent of the gross domestic product (GDP) which translates into $1.3 trillion in annual expenditures. In comparison, the nation spent $73 billion on health care in 1970, a mere 7 percent of the GDP, $246 billion or 8.8 percent of the GDP in 1980, and $888 billion in 1993 bringing the cost up to the 13.4 percent mark of the GDP total.
Using the National Health Expenditures data from the Centers for Medicare and Medicaid Services, the survey found that 54.8 percent of health care dollars were spent by private insurance and consumers, while states and federal governments expended 13.5 percent and 31.7 percent respectively. Of the total combined 45 percent of public funds, the states and the federal government spent 17 percent on Medicare and 16 percent on Medicaid and SCHIP.
With respect to California, the survey found that the state has lower health care expenditures per capita than the nation. Compared to $4,177 national health expenditures per capita, California spends $3,369 per person for health care. The survey also found that the state's insurance premiums and managed care expenditures are below national levels of spending.
For more information about this study, please visit California HealthCare Foundation's website at: http://www.chcf.org.
TEA-21: Report Argues Money Not The Only Important Issue
Congress needs to address a host of other vital issues during an upcoming re-authorization of the Transportation Equity Act for the 21st Century (TEA-21), asserts a new brief released this month by the Center on Urban and Metropolitan Policy of the Brookings Institution. First passed in 1998, TEA-21 expires on September 30, 2003, and thus is up for re-authorization this year.
Overall, the brief commends the success of both TEA-21 and its predecessor, the Intermodal Surface Transportation Efficiency Act (ISTEA), which was passed into law in 1991. Both pieces of legislation provided reliable transportation funding, included system preservation and maintenance, and gave local governments greater funding flexibility and independence. While praising both ISTEA and TEA-21 for revolutionizing federal transportation policy by recognizing and responding to the reality of the metropolitan areas in the nation, the brief also calls on Congress to not only preserve but also to advance the improvements achieved under these two transportation reforms.
On the other hand, the report asserts that states and local governments have failed to utilize to its full extent the discretionary decision-making capacity given to them under ISTEA and TEA-21. The brief argues that it will be up to Congress to ensure that the metropolitan areas within each state are given more powers and greater tools in exchange for enhanced accountability during this re-authorization process.
In addition, the brief offers several recommendations aimed at giving greater responsibilities to the 300 federally defined metropolitan areas. First and foremost, the brief advocates that Congress retain the basic reforms of ISTEA and TEA-21. Among other suggestions, the brief recommends that the new TEA-21 law connect rail, air and surface into one policy consideration, facilitate transit-oriented development, include a provision ensuring state decisions reflect metropolitan realities, establish a new federal framework for accountability and performance, and increase practical opportunities for citizen and business participation.
For more information about the brief, please visit The Brookings Institution's Center on Urban and Metropolitan Policy website: www.brookings.edu/urban .
Opinion Piece Regarding California Delegation Influence Attached
Attached for reference is the text of an opinion page piece by California Institute Executive Director Tim Ransdell that ran in the San Diego Union Tribune on Thursday, January 29, 2003. Op-Ed: Tim Ransdell "Old-fashioned seniority strengthens California's standing in Washington," San Diego Union-Tribune, 1/29/2003.
Click here to return to the California Institute home page. Or click here to
e-mail.