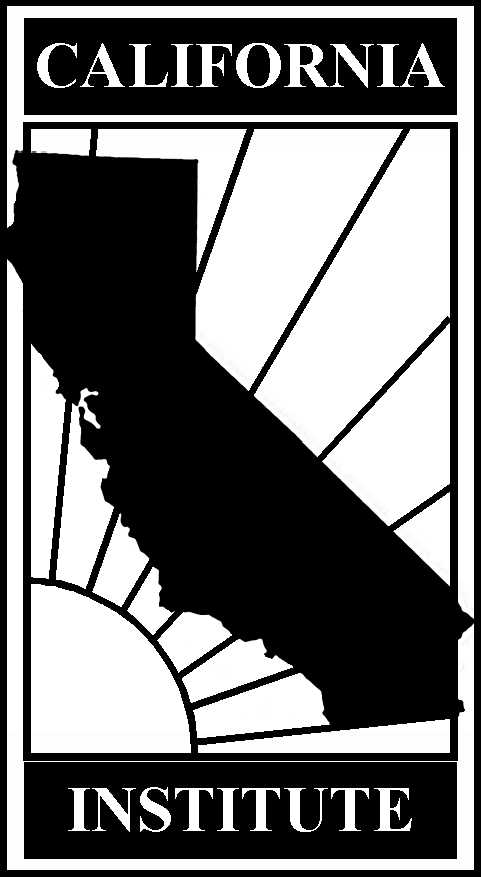 The California Institute for Federal Policy Research
419 New Jersey Avenue, SE, Washington, D.C. 20003
voice: 202-546-3700 fax: 202-546-2390 [email protected] http://www.calinst.org

California Capitol Hill Bulletin

Volume 10, Bulletin 2 — January 30, 2002 [or see pdf version] [or jump to the previous bulletin]
---
CONTENTS OF THIS ISSUE
California's Freshmen Given Committee Appointments
Sources Anticipate 20% Cuts in FY 2004 Highway Spending
California Delegation Plans TEA-21 Summit
Recording Industry Wins Copyright Case
New Remedies Suggested to Sustain Subsidized Housing
RAND Argues Cleaner Air Aspirations May Be Wrong-Headed
California Retains the Most Populous State Title
Faced with Tight Budgets States Are Cutting Medicaid
California's Unemployed Population Now 1.16 million
---
To expand communications between Washington and California, the California Institute provides periodic faxed bulletins regarding current activity on Capitol Hill which directly impacts our state. Bulletins are published weekly during sessions of Congress, and occasionally during other periods. The e-mail edition is made possible in part by in kind donations from Sun Microsystems and IBM Corp.
---
California's Freshmen Given Committee Appointments
While House Democrats are still in the final organizational stages, House Republicans have made their committee assignments for the 108th Congress. Devin Nunes, a Republican representing California's 21st Congressional District, was appointed to the House Committee on Agriculture, and to the House Committee on Resources, chaired by another Californian Representative Richard Pombo (11th District). In addition, the California Democrats two newest members have received their Committee assignments. Dennis Cardoza (18th District), will join the House Agriculture and Resources Committees. Another Californian freshman lawmaker and part of the first sister act in the House, Linda Sanchez (39th District) will serve on the Judiciary and Government Reform Committees.
In other news, Rep. Elton Gallegly (Simi Valley) has been selected Chair of the House International Relations Subcommittee on International Terrorism, Nonproliferation and Human Rights. Rep. Hilda Solis (El Monte) will take over as Ranking Member of the House Energy and Commerce Subcommittee on Environment and Hazardous Materials. Also, Rep. Jerry Lewis (Redlands) has been selected for a seat on the newly reorganized House Appropriations Subcommittee on Transportation and Treasury; he retains his Chairmanship of the Defense Subcommittee, and his seat on the Foreign Operations Subcommittee. Rep. Duke Cunningham (San Diego) will keep his seats on the Appropriations Subcommittees on Defense, Labor/HHS, and the District of Columbia. Rep. John Doolittle will retain his seats on the Appropriations Subcommittees on Energy and Water, and the District of Columbia.
The Institute will compile a list of all California delegation Committee assignments when it is finalized.
Sources Anticipate 20% Cuts in FY 2004 Highway Spending
On February 3, 2003 the President is expected to cut fiscal 2004 highway aid spending by 20 percent when he releases his new budget package to Congress. Transportation advocates and Congressional sources say that the Bush Administration will propose a $25 billion funding level for highway programs next week, a $6.8 billion reduction from FY 2002 levels.
Congress is expected to resolve FY 2003 highway appropriations upon Conference committee action on the Omnibus Appropriations bill, H.J. Res. 2, a legislative vehicle combining all eleven remaining FY 2003 spending bills into one measure. Last week, the Senate Omnibus bill appropriated $31.8 billion (although that figure could be reduced by a pending 2.9 percent across-the-board cut) in highway spending, a more generous figure than what House appropriators set for highway programs ($27.7 billion). The President proposed a much lower level of $23.2 billion in his FY 2003 budget request, citing the $8 billion shortfall as necessary due to lower than expected highway-user revenue or negative Revenue Aligned Budget Authority (RABA), a mechanism in transportation law linking highway user tax receipts to highway funding. The House voted to proceed to conference on H.J. Res. 2 on January 29.
In other news, new Senate Environment and Public Works Committee Chair James M. Inhofe (OK) announced plans on January 28 to introduce a proposal that would reward Highway Trust Fund (HTF) donor states with a higher portion of annual highway funds. Chair Inhofe plans to raise the minimum guarantee percentage; the figure that governs a state's rate of return for each HTF dollar invested, from 90.5 percent to 95.5 percent. California is currently a highway system donor state. In a statement, Senator Inhofe also said he plans to find ways to finance the country's transportation needs "without raising the federal gas tax".
California Delegation Plans TEA-21 Summit
The bipartisan California Congressional Delegation under the leadership of Reps. David Dreier (San Dimas) and Sam Farr (Carmel) will host a Transportation Summit on the reauthorization of TEA-21 and its implications for California. The Summit will be held in conjunction with the Washington visits of the California State Association of Counties (CSAC) and the California League of Cities.
On March 4, the Wine Caucus, headed by Reps. Mike Thompson (St. Helena) and George Radanovich (Mariposa) will host a reception for CSAC members from 5:30 PM – 7:30 PM in Room 2105 Rayburn House Office Building. On March 5, CSAC's Transportation Summit will be held from 10 AM – 11:30 AM in Room 121 Cannon House Office Building.
On March 11, when the California League of Cities visits Washington, the California State Society will host a reception from 6 PM – 8 PM in Room 2257 Rayburn House Office Building. That will be followed on March 12 with a Transportation Summit for League of Cities representatives from 10 AM – 11:30 AM in 421 Cannon House Office Building.
Members of Congress, congressional committee staff, and CALTrans officials (California's Transportation Department) will participate in the Summit. Secretary of Transportation Norman Mineta, a former member of the California Delegation, has also been invited to participate.
Recording Industry Wins Copyright Case
The recording industry triumphed in a federal case last week which will give it more clout in fighting the illegal sharing of music files over the Internet. On January 21, U.S. District Court Judge John D. Bates ordered the Internet service provider division of Verizon Communications Inc. to turn over to the Recording Industry Association of America (RIAA) the name of a Verizon customer who downloaded up to 600 music files daily from the Kazaa music-file-sharing service. The ruling, if upheld on appeal, will allow RIAA and other industries harmed by piracy to target individuals who illegally download songs, movies, and other files. Up until this ruling, the entertainment industry was restricted to going after the sharing services, because Internet service providers were not required to turn over the names of individual customers suspected of piracy.
RIAA brought the case under the provisions of the 1998 Digital Millennium Copyright act (DMCA). Judge Bates found that the DMCA provides copyright owners with both the right and a process for demanding the identities of infringers. "Verizon has provided no sound reason why Congress would enable a copyright owner to obtain identifying information from a service provider storing the infringing material on its system, but would not enable a copyright owner to obtain identifying information from a service provider transmitting the material over its system," Bates ruled.
RIAA and other entertainment firms have been fiercely fighting the illegal downloading of files over the Internet, which has escalated drastically over the last few years. The recording industry estimates that the practice cost them $5 billion last year alone. The motion production industry cites comparable figures for the cost of piracy to its sector. Internet service providers, in opposing the ruling, however, argue that if they are subjected to scores of subpoenas for infringers' identities it will violate their privacy and have a "chilling effect" on continued growth of the Internet and of consumers' options.
New Remedies Suggested to Sustain Subsidized Housing
California's Senate Office of Research (SOR) has found that California lost more than 24,000 affordable housing units that are maintained by the U.S. Department of Housing and Urban Development and Farmers' Home when they converted from permanently affordable housing status to market rates. In addition, numerous owner-occupied affordable units are lost annually with the expiration of local inclusionary-housing requirements and other restrictions, SOR reports. An already tight housing market in the state will be further threatened by the fact that more than 48,000 other units are at risk of conversion to market rates, and 4,500 affordable rental units are at a high risk of converting to market rates over the next four years as the federal Low-Income Housing Tax Credit income and rent restriction expires.
Legally defined, permanently affordable housing is housing that is reserved for rent or sale only to households with incomes below fixed maximums. On the other hand, subsidized housing refers to housing that receives a one-time subsidy in order to make it affordable.
Though subsidized housing is usually set up for a period of up to 55 years before converting to market rates, money-strapped state and local governments are forced to choose between letting such conversion to market rates occur or spending thinly stretched funds to re-subsidize and save affordable housing.
The SOR report, released in January 2003, examines various long-term approaches in California, and offers several suggestions aimed at improving the permanently affordable housing situation in the state. Among other recommendations, the report proposes a requirement that state or locally subsidized housing be permanently affordable whenever feasible and provide incentives to permanently affordable housing projects during state-funding competitions in the form of bonus points. The report also suggests amending land-use planning law requiring local jurisdictions to make a certain percentage of new housing permanently affordable, and removing barriers in the path of community groups and local governments that work towards making housing permanently affordable. Additionally, other potential issues faced by communities and developers wanting to increase the number of permanently affordable units are discussed. The authors identify: Internal Revenue Service regulations; a reluctance by some lenders to finance unconventional projects; and a need for ongoing technical assistance and oversight of permanently affordable housing as other potential obstacles faced by various interested parties in the quest to improve the situation in California.
For more information about this report, please visit the California Senate Office of Research website: http://www.sen.ca.gov/sor
RAND Argues Cleaner Air Aspirations May Be Wrong-Headed
Zealous pursuit of a new policy that mandates an increase in production and usage of zero emission vehicles in California may be headed in the wrong direction, suggest Lloyd Dixon and Steven Garber, senior economists, and Isaac Porche, an engineer, at RAND. In their article, published in the Fall 2002 issue of Rand Review, the authors argue that the state's new policy on cleaner air, which places a heavier emphasis on California's Zero Emission Vehicle (ZEV) program and departs from the Voluntary Accelerated Vehicle Retirement (VAVR) program, is unwise, can only be achieved at a tremendous cost, and diverts resources from less costly alternatives.
Begun in 1994, the VAVR program removes some cars and light-duty trucks 15 years old or older from the road by paying auto-dismantlers to buy and scrap them. It applies to about 2 percent of such vehicles in the state. The cost of the program was estimated at $100 million per year for ten years, or $1 billion over a decade. The state, having been unable to find money to fund the program, instead moved to a more vigorous implementation of California's ZEV program. Under ZEV, auto manufacturers are required to sell at least 4,000 vehicles that emit zero pollution in the state in 2003, with the mandated number of emission-free vehicles scheduled to increase gradually until finally being capped in 2015. The Bush Administration supports zero-emission cars, and that support may lead to increased funding for state research efforts.
The authors, however, argue that the ZEV approach takes desperately needed resources away from, and is much costlier than, the VAVR program, and call for a return to buying and scrapping old, polluting vehicles. The authors also make six recommendations to California lawmakers. They advocate reviving the VAVR program, eliminating the zero-emission vehicle production requirements or delaying them, or allowing fewer numbers of fuel-cell vehicles to satisfy the requirement in the early years, and discarding the goal of reducing emissions down to zero. In addition, the authors suggest requiring passenger cars and smaller light-duty trucks to meet partial zero-emission vehicle (PZEV) standards since the ZEV requirement is "at best a very risky bet on cost-effectiveness grounds". They also think that the state should focus on emission standards and not technology mandates.
For more information about this report, please visit RAND's website: www.rand.org.
California Retains the Most Populous State Title
California leads the rest of the nation with a population count of 35.1 million people, which constitutes 12.2 percent of the U.S. total of 288.4 million, according to newly released 2002 Census data. California, together with the second and third most populous states, Texas (21.8 million) and New York (19.2 million), accounted for almost a third of the total of the U.S. population.
While the nation grew by 1.1 percent and 3.1 million people between July 1, 2001 and July 1, 2002, California experienced a population increase of 1.5 percent, which translates into an increase of 515,570 people. Also, during 2002 the state experienced 529,610 births and 234,012 deaths.
For more statistical data, please visit the Commerce Department's Census Bureau's website at www.census.gov.
Faced with Tight Budgets States Are Cutting Medicaid
A new study released by the Kaiser Commission on Medicaid and the Uninsured
indicates that two-thirds of the states have cut or are planning to cut Medicaid and reduce eligibility benefits in a quest to alleviate fiscal challenges. The states share the cost of the program with the federal government, which means that states will have to relinquish some federal dollars when and if state budgets include decreased Medicaid funding.
Currently, Medicaid accounts for an average of 15 percent of state budgets, and its cost rose 13 percent in the last fiscal year. The program's projected growth of 9 percent this year is almost double what most states anticipated for 2003. According to John Holahan, director of the Urban Institute's Health Policy Research Center, the Medicaid problem threatens to get worse since many states face larger budget shortfalls than last year.
Joining several other states in their appeal, California officials asked the federal government to increase the percentage of federal money that covers this joint federal-state program, though the Bush administration has thus far opposed such increases, citing a federal fiscal crisis as well. Despite a budget deficit projected to be as high as $34.8-billion, Californians have seen fewer cuts in Medi-Cal, the state's equivalent to Medicaid, in comparison to recipients from other states. Governor Davis has proposed lowering the coverage threshold to 61 percent or less of the poverty level from about 100 percent, and cutbacks to as many as 500,000 low-income beneficiaries.
For more information about this report, please visit Henry J. Kaiser Family Foundation website at www.kff.org .
California's Unemployed Population Now 1.16 million
California's unemployment rate increased to 6.6 percent in December 2002, a one-half percent increase compared to data released one year before, according to figures from a Department of Labor Bureau of Labor Statistics report.
As a region, the report finds Western States (Oregon, Washington, Alaska, Hawaii and California) experiencing the largest employment contractions in the country over the year whereas the Midwest had the lowest regional unemployment rate (5.2%). The national rate remains unchanged at 6 percent. Although as a state California's unemployed population grew by over 70,000 between 2001 and 2002, unemployment in Southern California actually decreased by 0.1 percent with the Los Angeles and Long Beach area recording a growth of 9,000 employed persons, according to the report.
The Bureau of Labor Statistics is the principal fact-finding agency for the Federal Government in the broad field of labor economics and statistics. For more information on this report please visit www.bls.gov .
Click here to return to the California Institute home page. Or click here to
e-mail.