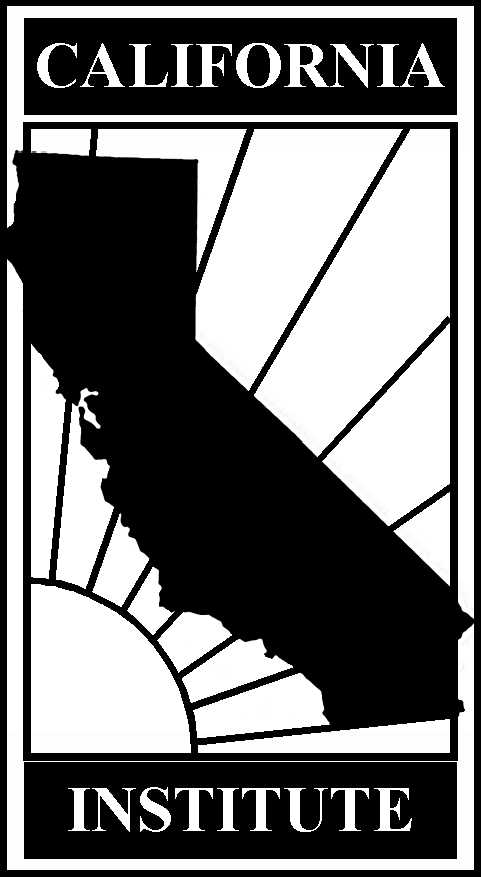 The California Institute for Federal Policy Research
419 New Jersey Avenue, SE, Washington, D.C. 20003
voice: 202-546-3700 fax: 202-546-2390 [email protected] http://www.calinst.org

California Capitol Hill Bulletin

Volume 10, Bulletin 1 — January 9, 2002 [or see pdf version] [or jump to the previous bulletin]
---
CONTENTS OF THIS ISSUE
With Hunter at Armed Services, Pombo at Resources, Cox at Homeland Security, Californians Will Chair Five Committees
Pelosi Becomes Democratic Leader, Matsui to Chair DCCC
President Bush And Democrats Propose Competing Tax Plans
House Approves Two New Continuing Resolutions, Highway Spending Increased, FY 2003 Strategy Revealed
California Fish And Game Report On Klamath Fish Kill
Interior Department Cuts Colorado Water To California
State Water Board Chair Briefs Delegation
CRB Reports On California's Economic Future In Light Of State's Changing Demographics
Medicare+Choice: the California Experience
Prescription Drug Coverage and California Seniors
EPA Issues New Rules Regarding Waterway Pollution
Report Proposes Energy Market Remedy
California Institute Hosts Congressional Reception
Updated California Delegation Roster
---
To expand communications between Washington and California, the California Institute provides periodic faxed bulletins regarding current activity on Capitol Hill which directly impacts our state. Bulletins are published weekly during sessions of Congress, and occasionally during other periods. The e-mail edition is made possible in part by in kind donations from Sun Microsystems and IBM Corp.
---
With Hunter at Armed Services, Pombo at Resources , Cox at Homeland Security, Californians Will Chair Five Committees
When the dust settled following this week's House committee chairmanship negotiations, the House Republican Leadership selected Californians to chair five full committees, perhaps the most chairmanships held by members from any single state in Congressional history.
In 2002, Californians already chaired two crucial Congressional committees — Rep. David Dreier (Covina) chairs the Rules Committee and Rep. Bill Thomas (Bakersfield) chairs the Ways & Means Committee — and each will retain his gavel in the new session.
Joining them will be three new chairs. In late 2002, Rep. Duncan Hunter (Alpine) secured the chairmanship of the Armed Services Committee for the new Congress. The combination of Rep. Hunter at Armed Services and Rep. Jerry Lewis (Redlands) chairing the Defense Subcommittee of Appropriations puts California in a strong position regarding military and defense matters.
During House organizational sessions in conjunction with the swearing-in of the 108th Congress this week, Rep. Richard Pombo won a hard-fought battle to chair the House Resources Committee. The panel has jurisdiction over water, public lands and forests, power, oceans, and endangered species — all significant concerns for California. Also this week, Rep. Christopher Cox (Newport Beach) won the chairmanship of the newly-created Select Committee on Homeland Security, designed to coordinate the efforts between Congress and federal agencies tasked with protecting the nation from terrorist attack.
On January 7, Chairman Hunter announced that he would increase the number of Armed Services Subcommittees by one and restructure the panels' jurisdictions. The new subcommitteees and chairs include the following: Curt Weldon (PA) will chair Tactical Air and Land Forces, with jurisdiction over Army and Air Force programs, and aviation and ammunition programs in all services; Joel Hefley (CO) will chair Readiness, which will deal with training, logistics and military construction programs; James Saxton (NJ) will chair Terrorism, Unconventional Threats and Capabilities, overseeing counterproliferation and counterterror programs; John M. McHugh (NY) will chair Total Force, dealing with personnel issues; Terry Everett (AL) will chair Strategic Forces, with jurisdiction over missile defense, space and Department of Energy weapons programs; and Roscoe G. Bartlett (MD) will chair Projection Forces, which will oversee Navy and Marine Corps programs, and deep strike bombers systems.
In addition to the five full committee chair slots, nine other returning Californians chaired House Subcommittees during the 107th Congress, and all are likely to remain chairs of the same or another panel. These returning members include Reps. Jerry Lewis (Defense Appropriations), Buck McKeon (Education and the Workforce Subcommittee on 21st Century Competitiveness), Doug Ose (Government Reform Subcommittee on Energy Policy, Natural Resources and Regulatory Affairs), Ed Royce (International Relations Subcommittee on Africa), Elton Gallegly (International Relations Subcommittee on Europe), Ken Calvert (Resources Subcommittee on Water and Power), George Radanovich (Resources Subcommittee on National Parks, Recreation and Public Lands), Dana Rohrabacher (Science Subcommittee on Space and Aeronautics), and Wally Herger (Ways & Means Subcommittee on Human Resources).
Pelosi Becomes Democratic Leader, Matsui to Chair DCCC
On Tuesday, January 7, 2003, Rep. Nancy Pelosi (San Francisco) was sworn in as the first female party leader in House history. Outgoing Minority Leader Richard Gephardt (MO) administered the oath of office to Pelosi moments before the 108th Congress itself was sworn in.
In late December, Rep. Pelosi selected Rep. Robert T. Matsui (Sacramento) as chair of the Democratic Congressional Campaign Committee for the 2003-2004 election cycle. Rep. Matsui is the first Asian-American in a high-level Democratic leadership position.
In other party leadership developments, Rep. Cox was selected to remain Chairman of the House Republican Policy Committee, the fifth highest ranking Republican in the House.
In California party positions, Rep. David Dreier (Covina) was selected by his colleagues to remain Chair of the California Republican Congressional Delegation, and Rep. Sam Farr (Carmel) will retain his position as Chair of the California Democratic Congressional Delegation.
President Bush And Democrats Propose Competing Tax Plans
President Bush unveiled his economic plan on Tuesday, January 7, and House Democrats countered with their own plan this week. The Bush proposal would cost $674 billion over 10 years, with almost all of it going for tax reductions. The major items in the plan call for: accelerating all tax rate cuts included in the 2001 tax bill to 2003; excluding from taxable income all stock dividends; accelerating marriage penalty relief to 2003; accelerating the child credit increase to 2003; accelerating the expansion of the 10 percent tax bracket; and raising the amount for equipment purchases that small businesses can write off to $75,000. The plan also calls for personal re-employment accounts that would give unemployed individuals up to $3,000 to help defray the expenses of looking for employment.
The Democrats' proposal, on the other hand, is far smaller and is aimed at providing an immediate but temporary boost to the economy. It would cost $136 billion over 10 years, with much of the cost occurring in the first year. It proposes a one-time $300 tax rebate per person and $32 billion in business investment incentives. It would also provide $31 billion in aid to the states for homeland security costs, highway funding, Medicaid payments and aid to the unemployed. Another $18 billion would be spent to extend unemployment benefits.
Some Senate Democrats have stated that they may also offer plans in the near future.
House Approves Two New Continuing Resolutions, Highway Spending Increased, FY 2003 Strategy Revealed
By voice vote on January 8, 2003 the House cleared two separate continuing resolutions, H.J. Res 1 and H.J. Res 2. The first is a stop-gap measure keeping the government in operation until January 31, 2002; the other is intended to serve as the vehicle for consolidating the eleven remaining fiscal year 2003 appropriations bills.
Five preceding continuing resolutions kept federal programs operating at FY 2002 funding levels after Congress failed to agree on spending for all but two federal appropriations bills last session.
Aside from some changes, H.J. Res 1 sustains the funding stop-gap through the end of January, extending the prior CR which was set to expire on January 11. One of the most significant changes to H.J. Res 1 is the deletion of a spending cap on federal highway programs. FY 2002 highway is funding set at $31.8 billion, rather than the previously capped rate of $27.7 billion. The $4 billion cap had been imposed due to a shortfall in expected highway-user revenue and the faltering economy, and it was lifted after the Office of Management and Budget agreed that the Administration could indeed fund programs at the higher rate, at least until January 31st.
On Thursday, January 9, the Senate passed H.J. Res 1.
H.J. Res 2 is expected to be used to pass additional 2003 appropriations measures in the future. House and Senate Republicans have already agreed on informal spending levels complying with President Bush's request to cap discretionary spending at $750.5 billion. According to some reports, the House may allow the Senate to fold all 11 unfinished appropriations bills into a single omnibus measure.
California Fish And Game Report On Klamath Fish Kill
The California Department of Fish and Game (DFG) released a report on January 3, 2003 analyzing the cause of the dramatic loss of fish in the Lower Klamath River during late September of 2002. The report, September 2002 Klamath River Fish Kill: Preliminary Analysis of Contributing Factors, found that during September 2002, a minimum of 33,000 adult salmon, steelhead trout, and other fish species were killed in the Lower Klamath River as a result of naturally occurring pathogens. The report considers the kill "highly significant" because approximately 25 percent of the projected Chinook salmon run were killed prior to spawning. DFG concludes that the die-off was the result of lower water flows in the river. The report states, "The DFG concludes that low [water] flows restricted fish passage and increased fish density thereby causing the 2002 fish kill on the Lower Klamath River. Furthermore, of the conditions that can cause or exacerbate a fish kill, flow is the only factor that can be controlled to any degree. Flow is regulated by upstream reservoirs operated by the USBR [U.S. Bureau of Reclamation] on both the Klamath and Trinity rivers. There is substantial risk for future fish kills…."
The report includes several recommendations for management of the Klamath River with respect to fishery resources. Among them are an investigation to determine the water flows necessary to allow unimpaired upstream passage of adult salmon and steelhead and reinitiation by the Bureau of Reclamation and National Marine Fisheries Service of an Endangered Species Act consultation for coho salmon on the operations of the Klamath project. The report and recommendations were submitted to the U.S. Bureau of Reclamation, a division of the Department of Interior.
Rep. Mike Thompson (St. Helena) has actively pursued the cause for the fish kill with both federal and state authorities. He plans to reintroduce his bill from last Congress (H.R. 5698) calling for a basin-wide legislative solution to the Klamath Basin's water problems.
Interior Department Cuts Off Colorado Water To California
Following the Imperial Irrigation District's (IID) rejection of an agreement to decrease California's water take from the Colorado River, Secretary of the Interior Gale Norton ordered that the state's share of the water be reduced by 50 percent. See, Bulletin, Vol. 9, No. 32 (12/18/02). The Metropolitan Water District (MWD), which supplies water to 17 million people in Southern California, will lose the amount of water needed to supply 2 million people. MWD, however, has said it has sufficient water in storage to continue to supply all its customers for several years. It has also begun to boost voluntary conservation measures among its customers.
Despite the setbacks, some parties continue to be optimistic that a settlement can be reached. However, State Senators Mike Machado (Linden) and Sheila Kuehl (Santa Monica) have introduced a bill that would restrict IID's water take to 2.6 million acre-feet, roughly 20 percent less than it normally receives.
State Water Board Chair Briefs Delegation
Art Baggett, the Chair of California's State Water Resources Control Board, briefed California congressional staff on state water issues on Wednesday, January 8. The briefing was hosted by Rep. George Radanovich (Mariposa). The SWRCB regulates all California water, with the exception of drinking water.
Among the several areas Mr. Baggett discussed, he pointed out that no substantial water project, such as on-site storage, has been undertaken in California in the past 25 years, and that with current laws and regulations, it would take about 10-12 years to obtain the necessary permits and build the project. Also, despite the efforts California authorities have put into desalination, desalinated water still only accounts for .03 percent of California's water.
In detailing the uses of California's water, Mr. Baggett stated that 46 percent goes for environmental purposes, 43 percent for agriculture, and 11 percent for urban use. Of the 4.4 million acre-feet (maf) which California is allowed to take from the Colorado River, 3.85 maf goes to irrigate crops in Palo Verde, Imperial Valley and Coachella Valley.
More information on California water can be found at the Board's website: http://www.swrcb.ca.gov and from the Water Education Foundation at http://www.watereducation.org .
CRB Reports On California's Economic Future In Light Of State's Changing Demographics
The California Research Bureau, an arm of the California State Library, released a report in November 2002 entitled "High-Growth Industries and Highly-Educated Workers in California." The report examines the issue of whether California and its industries can formulate a strategic plan for future economic development in light of the state's significant immigration population. It found that California's five most high-growth industries – Finance, Insurance and Real Estate; Business Services; Entertainment and Recreational Services; Health Services; and Other Professional Services – are also the largest employer of highly-educated workers. The report states that "with over 41 percent of employees possessing at least a bachelor's degree in these high-growth industries, the ability of California to continue to produce a highly-educated workforce becomes increasingly consequential to furthering economic growth and employment opportunities." However, it finds that "Latinos, African Americans, Native Americans, and Pacific Islanders are disproportionately more likely to drop out of high school and are less prepared to enter into a four-year university than their peers."
To address the educational attainment level of California students in order to prepare them for employment in the state's high-growth industries, the report details several issues that should be considered. Included in those are: the impacts of education reforms of the 1990's and whether additional reforms are necessary; whether additional funding is necessary; and, what role businesses and communities must play in education California students.
The report also recommends that, in addition to scholastic preparation, conditions once in the workplace must also be addressed. It states that a large disparity exists in California between large and small businesses, with small businesses continuing to account for a large proportion of workers. However, many of those businesses do not offer compensation packages comparable to large businesses, which impacts the ability of small businesses to attract and retain employees, as well as to remain profitable.
The report is on the Library's website at: http://www.library.ca.gov under CRB Reports.
Medicare+Choice: the California Experience
A new report prepared by Marsha Gold and Timothy Lake for the Henry J. Kaiser Family Foundation offers several insights and lessons into the Medicare+Choice (M+C) program. Twenty-five percent of all M+C beneficiaries live in California, which has had a long experience with the program, and 35 percent of all Medicare beneficiaries in the state are part of an M+C plan, far exceeding the national rate of 14 percent. In addition, the M+C market in California is dominated by a handful of firms like Kaiser Permanente, PacifiCare, and Health Net with 39 percent, 36 percent, and 8 percent share of the market respectively.
Instituted by Congress in 1997, the M+C program expanded Medicare into a larger program which gave Medicare recipients an increased choice of health plans available and encouraged a more active consideration of their health plan. The program also established new eligibility and payment standards and set up new quality requirements for participating organizations.
Drawing on an analysis of M+C data on plan participation, withdrawals, and enrollment from 1997 through 2002, the study presents several lessons that could be learned from the California experience. For instance, the study suggests that plans are not immune from destabilizing pressures, though maturity in the M+C market contributes to stability. Unique characteristics and behaviors of the M+C market firms influence and determine M+C's future. In particular, the authors predict that "the dynamic tension between health plans and providers and how it evolves will be the most significant force influencing both the future of M+C or managed care in California and elsewhere." The study also found that even though California has enjoyed a mature M+C market and a long history with managed care, M+C market has yet to be established in the rural areas of the state.
Judging by the California experience, the study concludes that some firms in the M+C market may experience difficulty retaining their provider base in some parts of the state. For more information about this report, go to http://www.kff.org/medicare .
Prescription Drug Coverage and California Seniors
Eighteen percent of seniors in California report either not filling a prescription due to cost or skipping doses to make their medicine last longer, according to a new survey released on October 31, 2002 by the Henry J. Kaiser Family Foundation. The rates are even higher for seniors with incomes below the poverty line (28%) and those with three or more chronic health conditions (26%).
The study found differences with respect to prescription drug coverage for seniors in California. Though the majority of those surveyed had some form of prescription drug coverage, 18 percent indicated that they had no insurance to help pay the cost. Of those who have such coverage, 30 percent are covered by Medicare+Choice, which constitutes a primary source of coverage in the state, and 30 percent are covered by employer plans. A majority of those seniors (56%) with low incomes, which include high rates of Black, Hispanic, and Asian/Pacific Islander seniors, and 24% of near-poor seniors, received coverage under Medi-Cal, although more than four in ten seniors with incomes below the poverty level did not get drug coverage under Medi-Cal.
The authors also note variations in financial protections for the state's senior citizens. Sixteen percent report spending $100 or more per-month on out-of-pocket prescription drugs, while 27% of seniors with three or more chronic conditions and 22% of those aged 85 and older indicate similar expenditures. Seniors covered by Medigap are less fortunate than their counterparts, since 28% of Medigap recipients paid $100 or more per month for medication while one in ten seniors with drug coverage under Medicare+Choice, Medi-Cal, or employer plans did the same. Further variation is noted between those seniors with and without prescription drug coverage; in comparison with 11% of seniors with coverage, 40% of those without coverage spend $100 or more per month on their medications.
Despite high rates of seniors with out-of-pocket expenses on prescription drugs, the study found that the majority of California's seniors were not aware of the California Prescription Drug Discount, which offers help to Medicare recipients with their prescription drug expenditures. Less than a quarter of all of the state's seniors said they had heard about the program, and one-third of those familiar with the program have actually utilized it.
The study concludes that seniors without coverage or who have inadequate drug coverage are vulnerable to high out-of-pocket expenditures, and risk going without medication due to cost. Its findings are based on a survey of seniors in eight states conducted in 2001. For more information, please visit The Kaiser Family Foundation's website at http://www.kff.org .
EPA Issues New Rules Regarding Waterway Pollution
On December 16, 2002, the Environmental Protection Agency issued new rules seeking to prevent manure from livestock operations from polluting waterways. When announcing the new rules, EPA Administrator Christie Whitman stated that "animal waste generated by concentrated feeding operations poses a real threat to the health of American waters." Three times as many U.S. farms will be required to get special permits for disposing of waste from chicken, pigs, and cows under the new plan. New regulations are aimed at reducing the amount of nitrogen and phosphorus, two of the major pollutants that enters into the waterways, by 25%. To help producers pay for cost of meeting new regulations rules, Congress allocated $51 billion over the next decade.
According to press reports, California officials have expressed concern about the impact the new regulation will have on the farming industry in the state. Currently there are 2,200 dairy farms that are regulated by a network of regional water quality control boards. Large animal operations in California are run under a zero discharge state regulation already. The new rules will require farm inspectors to prepare paperwork and permits for 1,000 dairies in the state, in addition to those dairies subject to routine checks currently.
For more information about the new EPA rules, please visit: http://www.epa.gov.
Report Proposes Energy Market Remedy
A new report released by the Bay Area Economic Forum proposes an integrated energy policy for California in a quest to address the myriad problems associated with the state's 2000-2001 power crisis. Californians pay some of the highest energy costs in the nation, which the report attributes to inadequate investment by generators, and the lack of comprehensive strategy with respect to the state's power market future.
The authors propose a comprehensive framework that focuses on lowering the cost and generating more choices to consumers, promoting reliability and environmental maintenance, and creating regulatory efficiency. The first step that this new policy directive envisions is the development of a well-functioning and competitive wholesale market, and a consequent linking of wholesale and retail markets through pricing structures that reflect the real costs of power based on time of use. The report advocates restoring and maintaining the financial solvency of the state's utilities and promoting the mission of investor-owned utilities as that of common carrier distributors, which in turn can be encouraged by performance-based incentives for their distribution systems.
With respect to consumers, the report proposes increasing choices of retail providers and plan options, which translate into improved service and lower prices. In addition, the report also suggests simplifying transmission rates and encouraging regional resource sharing, minimizing the cost of the long-term power contracts, and creating accountable state agencies responsible to monitoring the energy market. The report also emphasizes increased levels of investment if the new integrated energy policy is to be successfully implemented, and warns that "without continued, timely investment in new generation capacity and related infrastructure and concerted conservation efforts, the state could face more power shortages." For more information about this report, visit http://www.bayeconfor.org .
California Democrats Call for Increased Electricity Refund
Members of California Democratic Congressional Delegation held a press conference on January 9, 2003 to call on the Federal Energy Regulatory Commission to substantially increase refunds to California for overcharged power purchases during the state's 2000-2001 energy crisis. Led by U.S. Congresswoman Anna G. Eshoo (Atherton), the Members voiced their disagreement over the refund amount proposed on December 12, 2002 by Administrative Law Judge Bruce L. Birchman in the California Refund Case (EL00-95-045).
All of the Democratic members of the California Delegation signed a letter, addressed to FERC Chairman Patrick Wood, outlining the reasons why a higher refund to the state may be warranted. The letter also lists events that have surfaced since July 2001 and that may warrant a higher refund amount.
For further details regarding the refund case, see, Bulletin, Vol. 9, No. 32 (12/18/02).
California Institute Hosts Congressional Reception
On January 7, the California Institute hosted a reception for members of the California Congressional Delegation marking the beginning of the 108th Congress. The reception was sponsored by the California State University, Charles Schwab & Co., and the Public Policy Institute of California.
Nearly 200 guests attended the reception, including about a dozen members of the California Congressional Delegation and numerous members of their staffs. Other guests represented California academic institutions, businesses, unions, government entities, and other organizations.
For the last several years, the Institute has been pleased to host a reception for the Delegation and Institute supporters on the day the new Congress is sworn in.
Updated California Delegation Roster
The following is our latest version of the California Congressional delegation roster for the 108th Congress, which includes several updates. It is posted on the California Institute website at http://www.calinst.org/pubs/108th.htm , and it is also available in printable "pdf" format at http://www.calinst.org/pubs/108th.pdf .
The California Institute for Federal Policy Research
419 New Jersey Ave SE, Washington, DC 20003 202/546-3700 fax:202/546-2390 www.calinst.org
California Congressional Roster – 108th Congress
District Member Name Party Office Address Phone 202- Fax 202-
43 Joe Baca D 328 Cannon 225-6161 225-8671
31 Xavier Becerra D 1119 Longworth 225-6235 225-2202
28 Howard Berman D 2221 Rayburn 225-4695
45 Mary Bono R 404 Cannon 225-5330 225-2961
44 Ken Calvert R 2201 Rayburn 225-1986
23 Lois Capps D 1707 Longworth 225-3601 225-5632
18 Dennis Cardoza D 503 Cannon 225-6131 225-0819
48 Christopher Cox R 2402 Rayburn 225-5611 225-9177
50 Randy "Duke" Cunningham R 2350 Rayburn 225-5452 225-2558
53 Susan Davis D 1224 Longworth 225-2040 225-2948
20 Calvin Dooley D 1201 Longworth 225-3341 225-9308
4 John Doolittle R 2410 Rayburn 225-2511 225-5444
26 David Dreier R 237 Cannon 225-2305
14 Anna Eshoo D 205 Cannon 225-8104 225-8890
17 Sam Farr D 1221 Longworth 225-2861 225-6791
51 Bob Filner D 2428 Rayburn 225-8045 225-9073
24 Elton Gallegly R 2427 Rayburn 225-5811 225-1100
36 Jane Harman D 2400 Rayburn 225-8220 226-7290
2 Wally Herger R 2268 Rayburn 225-3076 225-1740
15 Mike Honda D 1713 Longworth 225-2631 225-2699
52 Duncan Hunter R 2265 Rayburn 225-5672 225-0235
49 Darrell Issa R 211 Cannon 225-3906 225-3303
12 Tom Lantos D 2413 Rayburn 225-3531
9 Barbara Lee D 1724 Longworth 225-2661 225-9817
41 Jerry Lewis R 2112 Rayburn 225-5861 225-6498
16 Zoe Lofgren D 102 Cannon 225-3072 225-3336
5 Robert Matsui D 2310 Rayburn 225-7163 225-0566
25 Howard "Buck" McKeon R 2351 Rayburn 225-1956 226-0683
37 Juanita Millender-McDonald D 1514 Longworth 225-7924 225-7926
42 Gary Miller R 1037 Longworth 225-3201 226-6962
7 George Miller D 2205 Rayburn 225-2095
38 Grace Napolitano D 1609 Longworth 225-5256 225-0027
21 Devin Nunes R 1017 Longworth 225-2523 225-3404
3 Doug Ose R 236 Cannon 225-5716 226-1298
8 Nancy Pelosi D 2371 Rayburn 225-4965 225-8259
11 Richard Pombo R 2411 Rayburn 225-1947
19 George Radanovich R 438 Cannon 225-4540 225-3402
46 Dana Rohrabacher R 2338 Rayburn 225-2415 225-0145
34 Lucille Roybal-Allard D 2330 Rayburn 225-1766 226-0350
40 Ed Royce R 2202 Rayburn 225-4111 226-0335
39 Linda Sanchez D 1007 Longworth 225-6676 226-1012
47 Loretta Sanchez D 1230 Longworth 225-2965 225-5859
29 Adam Schiff D 326 Cannon 225-4176 225-5828
27 Brad Sherman D 1030 Longworth 225-5911 225-5879
32 Hilda Solis D 1725 Longworth 225-5464 225-5467
13 Pete Stark D 239 Cannon 225-5065 226-3805
10 Ellen Tauscher D 1034 Longworth 225-1880 225-5914
22 Bill Thomas R 2208 Rayburn 225-2915 225-8798
1 Mike Thompson D 119 Cannon 225-3311 225-4335
35 Maxine Waters D 2344 Rayburn 225-2201 225-7854
33 Diane Watson D 125 Cannon 225-7084 225-2422
30 Henry Waxman D 2204 Rayburn 225-3976 225-4099
6 Lynn Woolsey D 2263 Rayburn 225-5161 225-5163
Sen. Barbara Boxer D 112 Hart 224-3553 415-956-6701
Sen. Dianne Feinstein D 331 Hart 224-3841 228-3954
Click here to return to the California Institute home page. Or click here to
e-mail.